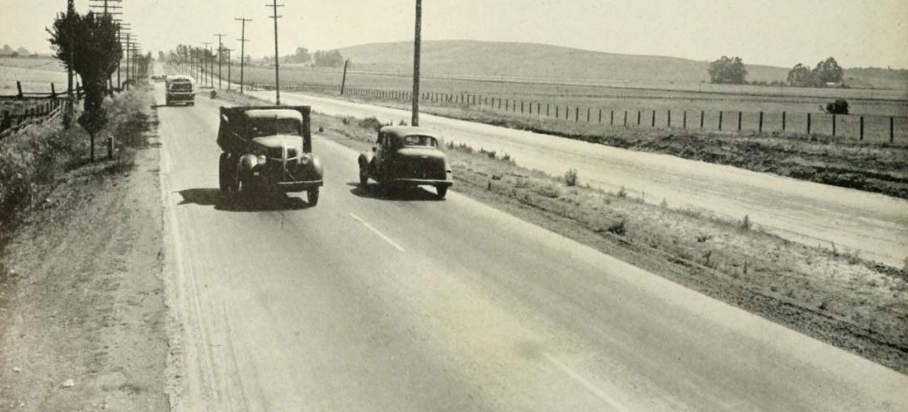 People may think they know Napa County's highways, given the amount of time they spend on them because of congestion.
But there's more to the local highway system than Highway 29, the Napa Valley's main drag. Here's a trivia – but hopefully not trivial – look at the county's main roads.
What out-of-county city generates the most trips into Napa County during an average morning rush hour?
Vallejo is the leader, generating 3,500 peak morning rush hour trips, according to the Napa Valley Transportation Authority's updated Travel Behavior Study. That far outstrips Fairfield at 2,243, the Santa Rosa area at 1,837 and Vacaville at 1,217.
What are the top five counties coming into Napa County on a daily basis?
Solano County generates 28,900 trips or 55 percent, Sonoma County 9,900 trips or 19 percent, Contra Costa County 4,300 trips or 8 percent, Alameda County at 2,000 trips or 4 percent and Sacramento County at 1,700 trips or 3 percent.
What highway is entirely within Napa County?
Highway 221. It links Imola Avenue in the city of Napa with Highway 29 at Soscol Ferry Road near the Grapecrusher statue, running by Napa State Hospital and Napa Valley College along the way.
This highway once was Highway 29. Then California opened the present-day Highway 29/Highway 12 "Southern Crossing" route in 1981 that traverses the Napa River on the Butler Bridge. The discarded Highway 29 route between Soscol Ferry Road and Imola Avenue became Highway 221.
But even at a mere three miles, Highway 221 has no claim to fame amid California's shortest highways. Highway 275 is only a quarter mile, consisting of the Tower Bridge that links West Sacramento and Sacramento.
What is the "other" Highway 221?
California in 1970 considered building a Highway 221 that would have started around Trancas Street near Silverado Trail and crossed the valley at Oak Knoll Avenue to join Highway 29 between the city of Napa and Yountville.
The idea of losing vineyards to another car-carrying swathe of asphalt through the heart of the agricultural preserve didn't play well. The county Board of Supervisors told state planners to forget about it.
Still, the idea held on a little longer in a revised form. The city of Napa during the 1970s wanted the state to build an east/west Highway 221 route within its northern borders.
That effort failed. The name "Highway 221" was still available in the early 1980s for the present-day route.
What major streets in the city of Napa also have a stretch of state highway?
Imola Avenue, Soscol Avenue and Silverado Trail have sections that are part of Highway 121.