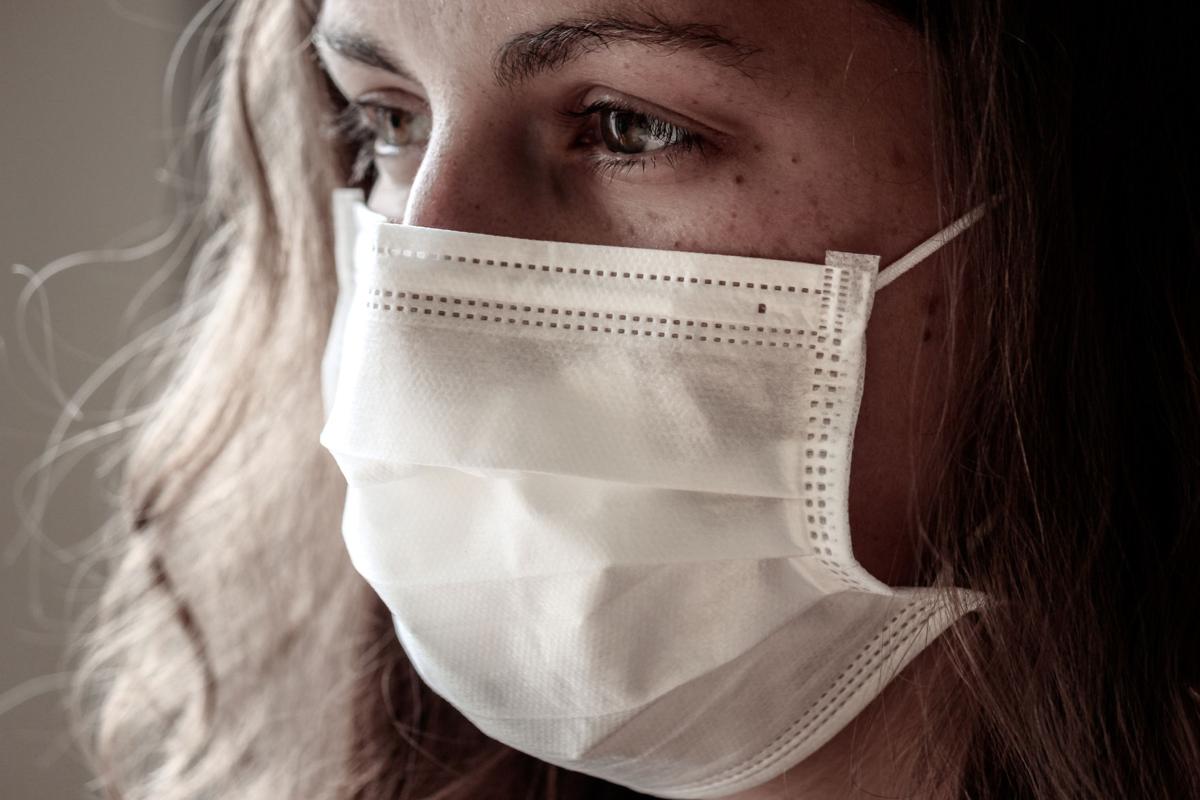 Napa County on Monday joined most Bay Area counties in recommending the vaccinated as well as the unvaccinated wear masks while inside public places.
"It's not a mandate," said Dr. Karen Relucio, Napa County public health officer. "It's a recommendation."
At the root of the recommendation is the emergence of the more contagious COVID-19 Delta variants — Relucio used the plural because, she said, there are subcategories. The Delta variants in June comprised 43% of all COVID-19 specimens genetically sequenced in California.
Support local news coverage and the people who report it by subscribing to the Napa Valley Register. Special offer: 1 year for $26
The masking request is made "out of an abundance of caution." Fully-vaccinated people are well-protected from infections and serious illness due to COVID-19, including the Delta variants, said a press release from Napa County and several regional counties.
Even though Napa County is only making a recommendation, vaccinated customers might have to wear masks inside certain businesses. That's because the county is urging — but not requiring —businesses to adopt universal masking for all customers entering indoor areas.
Unvaccinated people must already wear masks while inside places such as grocery stores, movie theaters and retail stores. Having everyone do so would better protect employees and customers and make it easier to assure unvaccinated people are masked, the press release said.
In Los Angeles County, a universal indoor mask recommendation recently turned into a mandate. That raises the question of whether Napa County is heading the same direction.
"I think we're just going to have to keep an eye on the impact of the Delta variants on our case rates and hospitalizations to see if a mandate is warranted," Relucio said.
The masking recommendation comes little more than a month after the full reopening of the state and local economies. Requirements for vaccinated people to be masked indoors were dropped on June 15.
"I would certainly say we're all suffering from fatigue and we're all starting to come out of it," said Craig Smith, executive director of the Downtown Napa Association.
He was uncertain how many downtown businesses will adopt the county's recommended return to universal masking for their customers.
"We've been given such black-and-white direction up to this point," Smith said. "A non-binding statement such as was made, it's a little harder to predict how people will respond to it."
Napa County last week reported 53 new COVID-19 cases, up 13% from the previous week. Cases have risen for three straight weeks. Two people as of Monday were in local hospitals because of COVID-19.
To put things in context, the case level is similar to what the county experienced in late April and early May. It is far lower than in January, when the county reported more than 600 cases a week.
Still, if the now-scrapped California COVID-19 color-coded system remained in place, Napa County would have slipped a step from least-restrictive yellow tier to orange.
Napa County has had 11 known cases of the Delta variants, Relucio said. But not every COVID-19 case is sent to the state for full genetic sequencing to find its strain.
Downtown Napa and other local downtowns have been packed in recent weeks with tourists. Visitors might come from areas with lower vaccination rates than Napa County's 70%, higher COVID-19 case rates, and higher instances of the Delta variants.
Smith said that could be a factor as downtown businesses make their decisions about a return to universal masking.
Alameda, Contra Costa, Marin, San Francisco, San Mateo, Santa Clara, and Sonoma county health officers last Friday recommended even the vaccinated wear masks while inside public places. They cited the fast-spreading Delta variants as the reason.
On Monday, Monterey, San Benito and Santa Cruz counties joined Napa County in making the same recommendation.
Relucio said the recommendation that everyone wear masks indoors helps protect both the vaccinated and unvaccinated. Vaccines don't offer 100% protection. Also, some vaccinated people have weakened immune systems, she said.
Napa County is among the counties in a press release that said they will revisit the masking recommendation in coming weeks as they monitor COVID-19 cases, hospitalizations and deaths.
Catch up on Napa County's top news stories
Get unlimited digital access to the Napa Valley Register for just $1 for your first 3 months! Enjoy every article without restrictions and find tons of subscriber-only perks, such as access to our daily eEdition. Click here for details!