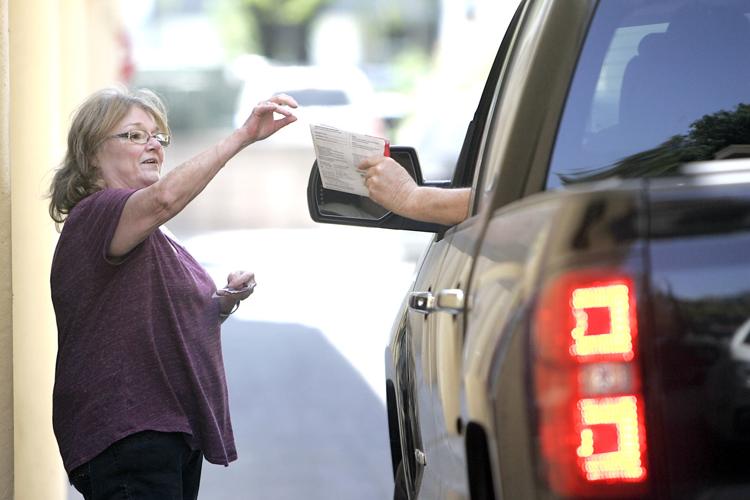 Controversial Measure C, the watershed and oak protection initiative, held the slightest of leads and Measure D heliport restrictions a substantial lead in the initial election results released Tuesday evening.
As of 8:01 p.m., Measure C was ahead 7,188 votes to 7,148 votes. Measure D was ahead 8,687 votes to 5,540 votes. Election officials expected a second count by 10 p.m., but that was after the Register's print deadline.
Registrar of Voters John Tuteur estimated this 8:01 p.m. count consisted of about 14,000 ballots, which should be between 40 percent and 60 percent of the total cast. He expected to release updated results for the county's first all vote-by-mail ballot election on Thursday and Friday.
Local residents Mike Hackett and Jim Wilson are the co-authors of Measure C.
"I'm very happy about the results," Hackett said. "We stood up to the big money…We expect to win when the final tab comes in."
Wilson said hundreds of "Yes on Measure C" volunteers spent thousands of hours knocking on doors and making phone calls. They knocked on doors up until 8 p.m. Tuesday.
"We've done the best we can," Wilson said.
Based on the preliminary results, vintner Warren Winiarski, a Measure C supporter, said he was feeling optimistic. "It's very early, but to be 40 votes ahead with all that the No (on C) campaign has done is a good sign," Winiarski said.
Hackett said Measure C proponents didn't hold an official gathering on Tuesday night, though some stopped by the event for county Supervisor candidate Cio Perez in St. Helena. The plan is to have a thank-you event for supporters within a few days, win-or-lose.
Measure C opponents held an election-night event at Napa County Farm Bureau headquarters in downtown Napa. The Farm Bureau, Napa Valley Vintners, Napa Valley Grapegrowers and Winegrowers of Napa County opposed the initiative.
"We knew it was going to be a fight to the finish," said Ryan Klobas of the Farm Bureau. "We remain confident, we remain optimistic and are feeling good tonight."
He added that, given the closeness of the initial returns, the results might not be known until the election is certified in a few weeks.
Klobas said the "No on Measure C" side also mounted a phone banking and door-to-door effort.
"When you're in a situation where you're in a statistical dead-heat, it's important to get out as many votes as possible," he said.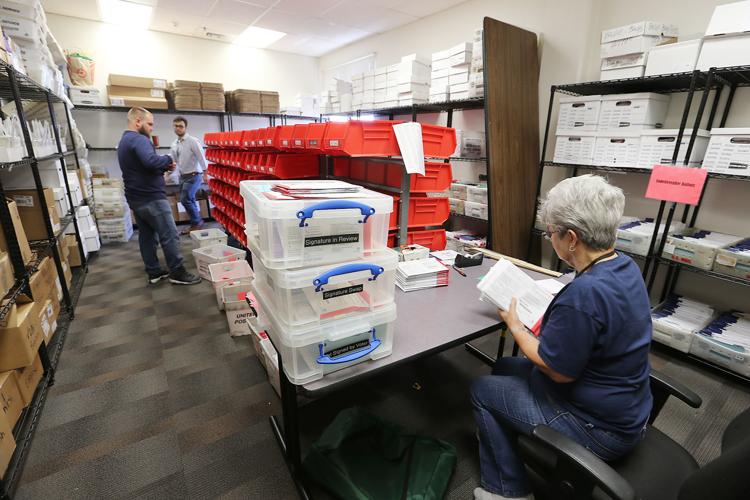 Measure C featured in-your-face campaigns, with forces from opposing sides flooding mailboxes with mailers, lining streets with signs and going door-to-door. Opponents amassed more than $645,000 in campaign funds and proponents more than $210,000.
The question that faced voters — are Measure C's stream setbacks and oak-cutting restrictions much-needed protections for local water supplies or a blow to agriculture?
All of this made for a ballot box battle royale. Such hot-button topics as the primacy of farming in the county, the clearing of trees for vineyards in the mountains, traffic and the growth of the hospitality industry reverberated throughout the campaign as either major or side issues.
Measure D would ban the construction of new personal heliports in rural Napa County. It would continue allowing helicopter takeoffs and landings for spraying and other agricultural activities, but would tighten the rules.
Calistoga-area resident George Caloyannidis spearheaded Measure D and helped organize a $115,000 campaign to try to pass it. In 2004, he was among the voices that helped convince the Board of Supervisors to not allow commercial helicopter landings with tourists at wineries.
Caloyannidis said he wasn't surprised by Measure D's early advantage. "There's no other means of transportation that upsets so many neighbors as a helicopter. I think voters understand what's at stake here."
The Palmaz family spent more than $125,000 trying to defeat Measure D. Christian Palmaz wants to build a personal-use heliport on Mount George near his family's home a few miles east of the city of Napa.
Attorney Brian Russell, who represents Palmaz, said he was "disappointed" by the early results. "This is another example of chipping away at private property rights in California and Napa County."
Last September, the county Planning Commission and Airport Land Use Commission both turned down the Palmaz proposal. Palmaz appealed to the county Board of Supervisors and a hearing is scheduled for July 10.