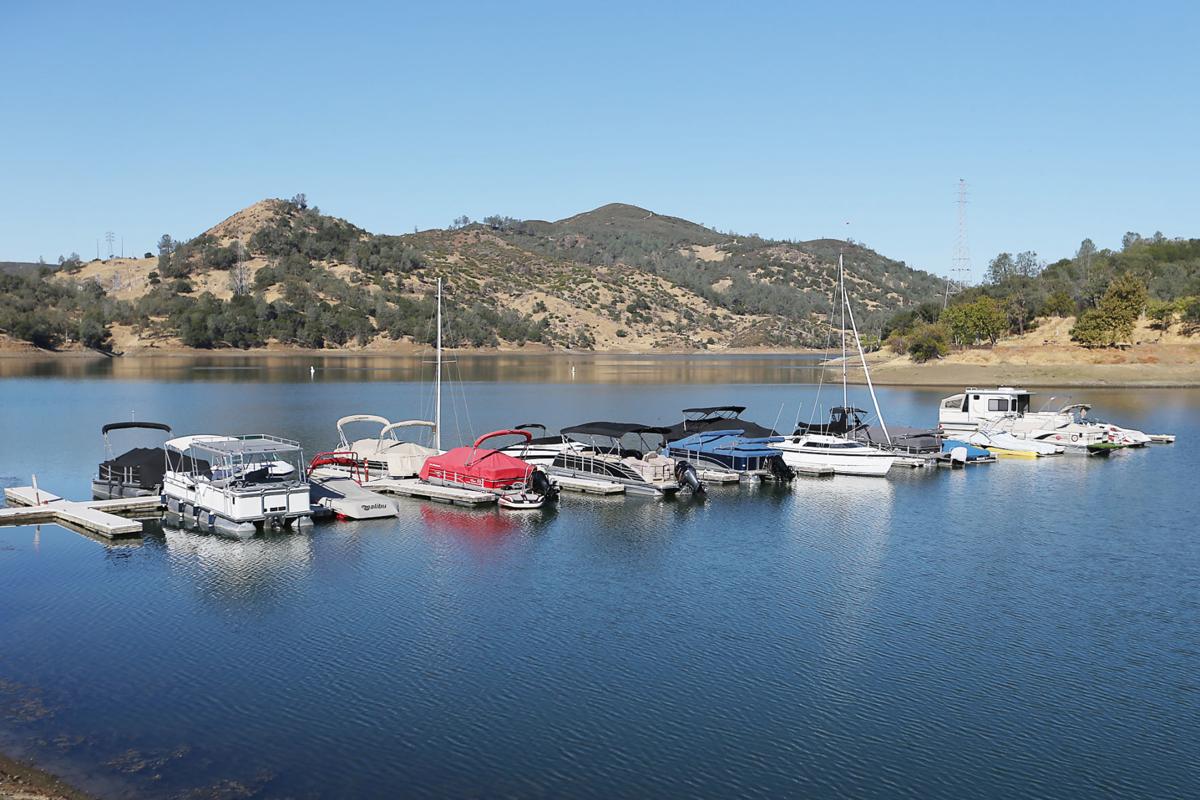 Napa County still wants to lead a Lake Berryessa resort revitalization, but under different terms than the U.S. Bureau of Reclamation is offering.
It's been three years since the county decided to explore managing a resort redevelopment effort that stalled under the federal government. The county and Bureau of Reclamation (BOR) are still trying to reach a managing partner agreement. They remain apart on such issues as how to share financial risks with the county.
"I'm getting a little frustrated," Supervisor Alfredo Pedroza said at Tuesday's county Board of Supervisors meeting. "We've been at it for years. There are many residents from Lake Berryessa who are here today who I think have the same level of frustration."
The BOR recently made the county an offer regarding funding that would be in a managing partner agreement. The county Board of Supervisors showed no signs of accepting.
"We just have to have a different type of agreement than the one that's been offered to us," Supervisor Diane Dillon said. "It doesn't make sense for us as the fiduciaries of the county government to enter into what's proposed."
County officials during their presentation outlined what they would like to see in an agreement.
"This is the first time we've heard of a counter-proposal to our proposal," Drew Lessard of the BOR told supervisors. "So we're definitely going to evaluate that and consider that moving forward."
Lake Berryessa has seven resorts along a 165-mile shoreline and five are slated for redevelopment. The goal is to find private sector concessionaires to build new marinas, cabins, campsites, restaurants and other amenities.
Should Napa County manage the resort redevelopment effort, it could initially focus on Steele Canyon and Monticello Shores resorts.
Pedroza said he and Dillon traveled to Washington, D.C. to talk with BOR officials there and heard all the right things. But the Washington office says the county must make sure the regional office is supportive. The regional office says the county needs to talk with the Washington office.
"That process is what gives government a bad name," Pedroza said. "And that level of bureaucracy needs to stop."
Still, supervisors and county officials praised the regional office for its efforts.
One unanswered question is how much longer the county wants to pursue negotiations, if this latest attempt fails. The Board of Supervisors didn't set a deadline, but clearly supervisors didn't want the effort to go indefinitely.
"There has to come a time to fish or cut bait," Supervisor Brad Wagenknecht said.
Lake Berryessa resort redevelopment would cost the county money, no matter who leads a successful effort. For example, the county provides law enforcement to the lake area at a cost of $1.4 million annually. More lake visitors would mean more call for services, boosting the county cost to an estimated $1.8 million to $2.5 million annually.
Then there are expenses the county would incur if it managed resort redevelopment. County officials estimate the cost at $770,000 annually for such things as a concessions manager, concessions planner and administrative support.
County income from resort redevelopment would include transient occupancy taxes and sales taxes. If the county leads the effort, it would receive franchise fees from concessionaires. But county officials fear the franchise fees won't bring in money for two to five years into the redevelopment effort.
The BOR proposed to share county losses related to resort management for three years, capped at $100,000 annually. It offered a full-time employee to help the county develop a concessions program and office space until the county can establish space at a resort, county officials said.
County officials are concerned about the time lag for the revitalized resorts to start bringing in money. They want the BOR to consider an initial five-year commitment, equal cost sharing of county concession management costs, further discussion on county law enforcement costs and further discussion on in-kind services.
One key issue has been the time period for resort concession contracts. The county wants to offer 55-year contracts with 10-year extensions, saying this would allow concessionaires building infrastructure time to recoup their investments.
The BOR in its last, unsuccessful Berryessa redevelopment attempt offered 30-year contracts to concessionaires. At that point, the roads, water systems, marinas and other infrastructure built by the concessionaires would have been owned by the federal government.
"We've received no indication from the BOR that they are not willing to consider an extended term," Rattigan told supervisors. "However, we are working on the entire discussion and looking at what an entire package could possibly look like before there's any firm commitment...they go hand-in-hand, to the BOR."
Dillon would rather know sooner than later. She doesn't want the county to first write an entire, proposed management agreement with the 55-year term, present it to the agency and wait for a response that might be "no."
"If we can't get that (55-year term), why would we invest enormous amounts of staff time, which is cost, in preparing an agreement?" Dillon said. "That's the challenge there."
The BOR in the late 1950s completed 300-foot-tall Monticello Dam across Putah Creek. That flooded the Berryessa Valley and created Lake Berryessa to provide water for Solano County and create an eastern Napa County recreation destination.
Since the reservoir's birth, the agency has allowed private concessionaires with long-term contracts to operate resorts on the federal shoreline. Seven resorts offered marinas, boat launches, camp sites and other amenities for five decades.
In 2006, the BOR finalized a vision to revitalize the resorts. Then it had five resorts demolished so concessionaires could step in and build from scratch. The redevelopment efforts stalled.
That has left the lake with two resorts — Markley Cove and Pleasure Cove — at full strength. Of the five resorts that were cleared, Spanish Flat, Steele Canyon and Putah Canyon are operating in stripped-down fashion and Berryessa Marina and Monticello Shores are closed.
A BOR report said the lake once had more than 1.5 million visitors annually. That dropped to 408,000 in 2014, after the five resorts were razed.
Napa County in 2016 began exploring whether it might succeed in managing the redevelopment effort, given it is subject to fewer restrictions than the federal agency. The goal is to recreate and even better the resort heyday of Lake Berryessa.
Get local news delivered to your inbox!
Subscribe to our Daily Headlines newsletter.