Napa County is looking to the state for post-wildfire help and to itself to figure out how to better prepare for disasters, with an upgraded emergency warning system on the table.
The county is joining Sonoma, Lake and Mendocino counties in sending a letter to Gov. Jerry Brown and state Office of Emergency Services Director Mark Ghilarducci. Napa County during October wildfires lost more than 600 homes.
Requests range from cutting red tape for rebuilding to paying for road repairs and watershed protections to back filling lost property taxes. Napa County estimates the Atlas, Nuns and Tubbs fires could cost it $3 million in property taxes.
"The more counties involved in the requests, the louder our voice will be heard in Sacramento," Napa County Executive Officer Minh Tran said.
But the county doesn't want to stop with a plea to the state. Supervisors Alfredo Pedroza and Diane Dillon said the Board of Supervisors needs at some point to look the county emergency response with the hindsight of the fire experience.
"I think we also have to be prepared to do things locally," Pedroza said.
Dillon envisions "a community debrief" within a few months.
One issue is how to best warn people to evacuate in the chaotic, early stages of a fast-moving wildfire. Many rural residents in the Atlas Peak area said they learned of the Oct. 8, night-time Atlas Fire fire bearing down on them by smelling smoke or from phone calls from neighbors.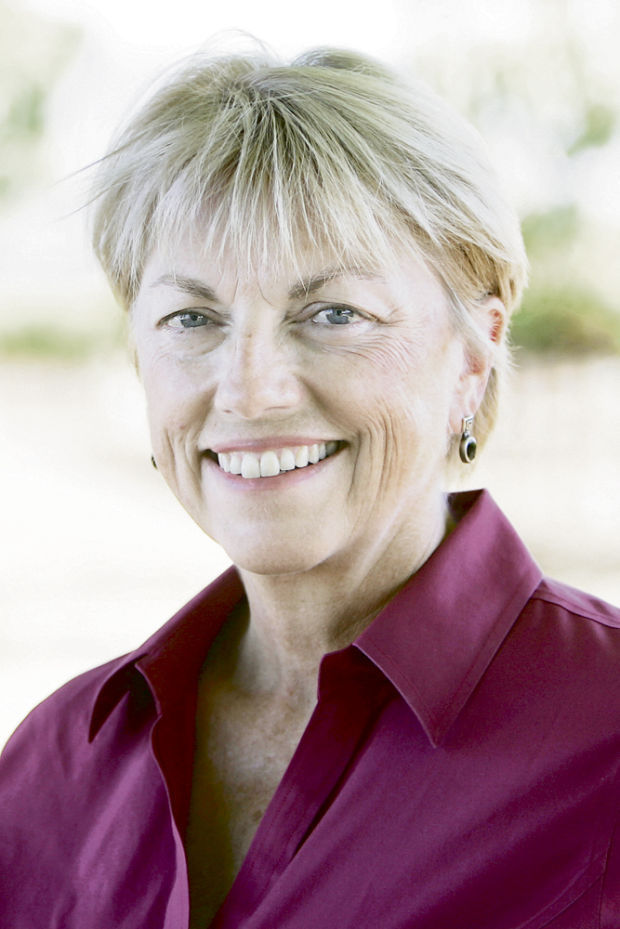 Napa County initially sounded the evacuation alarm using what Supervisor Belia Ramos has called "boots on the ground." About 16 law enforcement officers knocked on doors and sounded their patrol car sirens.
The city of Napa sent out the first Nixle smartphone and email warning at 11 p.m., about an hour after the fire started. The county began sending Nixle warnings at 11:34 p.m. Only subscribers receive the free Nixle alerts.
Six people died in the Atlas Fire because they couldn't evacuate, though they apparently faced mobility issues. Fires throughout Northern California killed 44 people.
The letter from Napa, Sonoma, Lake and Mendocino counties asks the state to set statewide standards for emergency alert systems and provide money to enact these standards.
Lawmakers including state Sen. Bill Dodd, D-Napa, recently introduced legislation to address this issue. It would require counties by July 1, 2019 to have the federal Wireless Emergency Alert (WEA) system to send out "red alert" evacuation warnings over smart phones and mobile devices.
The WEA system differs from Nixle in that alerts go out to virtually everyone with a smart phone within range of a cell tower. People have to opt out not to receive the alerts, as opposed to subscribe to receive them.
Also, the sound for a WEA message differs from that for a standard smartphone message. The state already uses the system for child abduction Amber Alerts.
The state would set standards for how and when county-level WEA emergency alerts should be used. Counties such as Lake County already use the WEA system.
Napa County Risk and Emergency Services Manager Kerry John Whitney noted the advantage of having a smartphone alert system that would reach tourists and visitors, as well as local subscribers. Tourists were staying in the Silverado area when the Atlas Fire swept through on Oct. 8.
But he wondered if technology will allow the pinpointing of WEA evacuation alerts to the emergency area. Otherwise, an evacuation notice for Silverado would also go out to such unaffected places as American Canyon and St. Helena.
Whatever happens, Whitney is open to make changes.
"I personally believe that, regardless of state legislation, we've got to do everything we can to alert the community in times of disasters like this," Whitney said. "I think at the end of the day, we have to enhance what we've done previously, prior to these fires."
Pedroza said some of his constituents have mentioned having a siren emergency warning system. His supervisorial district includes the Atlas Peak and Silverado areas hit hard by the Atlas Fire.
San Francisco has a system of 109 outdoor sirens mounted on buildings and poles. But such a system has a possible downside — San Francisco does a weekly test at noon on Tuesdays, with the sirens emitting a 15-second blast.
Pedroza mentioned the possibility of installing an evacuation siren with a special sound on patrol cars.
County Fire Chief Barry Biermann and Pedroza have both raised the possibility of PG&E reducing power in fire-prone rural areas during bouts of strong winds. Though Cal Fire has yet to finish investigating the cause of the October fires, some publications have speculated that downed power lines were the culprit.
Atlas Peak resident Chris Malan is asking the county to pursue another type of early warning system. She is concerned about floods resulting from heavy rainfall hitting slopes that had erosion-preventing vegetation burned away during the fire.
Malan would like to see automated gauges on more streams hooked up to a website that residents could access. Then residents along such creeks as Milliken and Capell could monitor water levels during storms and evacuate, if need be.
"We're in double jeopardy – first the fires, then the flooding," Malan said.
Neighboring Solano County has long faced flooding along streams in the Fairfield and Vacaville areas, with high water during huge storms sometimes closing Interstate 80. The Solano County Water Agency has a website with flood forecasts and a map showing real-time water levels along various creeks.
A team of federal and state agencies did watershed reports in the wake of the Atlas, Nuns and Tubbs fires. These reports recommend making early warning systems available to homeowners who live in flood-prone parts of the burned areas.
Such a system should alert residents to incoming storms, allowing them enough time to safety vacate the hazard areas, the Atlas Fire watershed report said. It encouraged residents to sign up for Napa County's Nixle alerts.