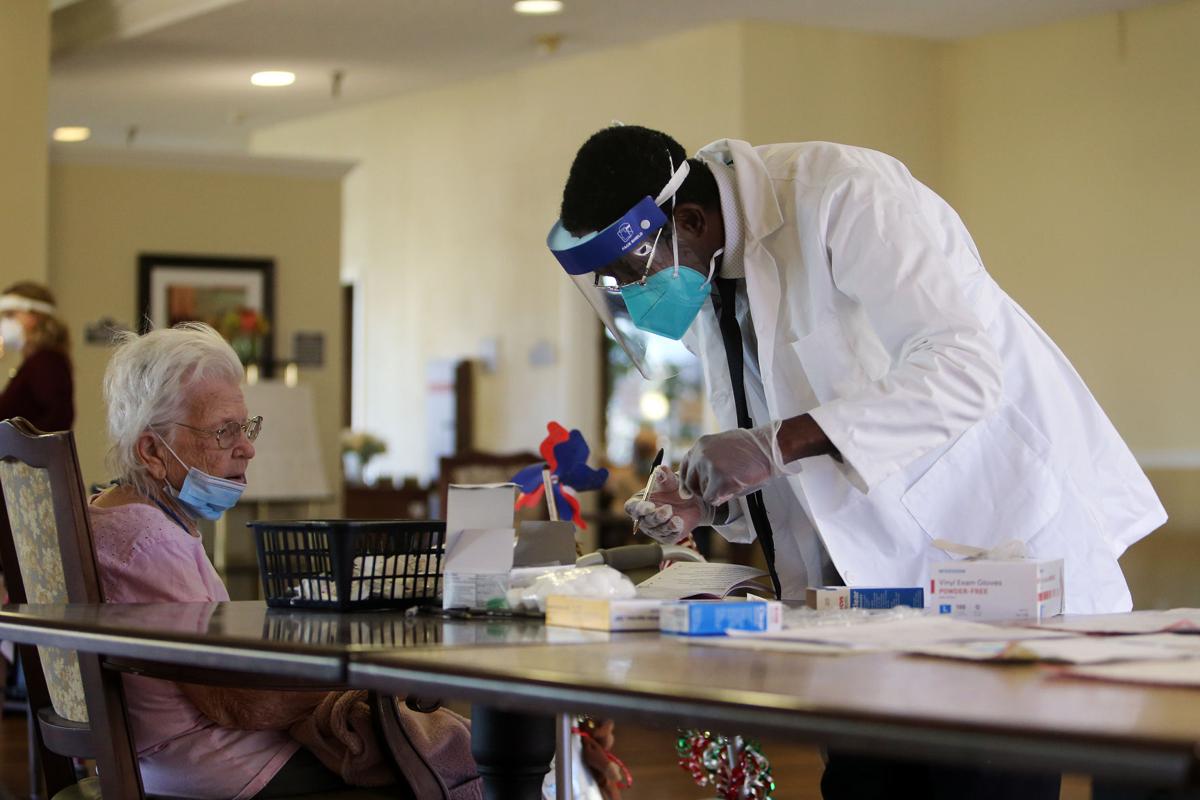 Napa County will begin disclosing the names of long-term congregate care facilities experiencing coronavirus outbreaks, County Public Health Officer Karen Relucio confirmed, following lobbying from county elder advocates to do so.
Until now, the county's policy has been to disclose only the number of active coronavirus outbreaks among its 50 or so long-term care facilities – a group that includes both skilled nursing and assisted living facilities as well as smaller board-and-care homes.
Napa County previously has not released the names of facilities experiencing outbreaks nor cited the number of cases in each outbreak, according to county spokesperson Janet Upton, who noted the county leaves it up to individual nursing homes whether to publicly identify themselves as having an outbreak.
We're offering our best deal ever with this Editor's Special. Support local news coverage by subscribing to the Napa Valley Register.
The names of skilled nursing and assisted living facilities experiencing outbreaks in Napa County is made public by the state's department of public health and its department of social services, respectively. The state chooses not to disclose the quantity of coronavirus cases or virus-related deaths at any given facility if the number is less than 10.
Critics of that policy have said it could allow smaller, six-bed facilities to shield themselves from having their outbreaks made public even if each of their six residents contract the disease.
At least a third of the facility's 75 residents have tested positive for the virus, internal emails show. The outbreak is one of 13 active among long term care facilities in Napa County.
Napa County encourages its congregate care facilities to report outbreaks of communicable disease as soon as a facility becomes aware of said outbreak, according to Relucio. The county typically defines an outbreak as two or more related cases among residents or staff, she said.
Pre-pandemic, the county public health department would investigate and assist with infection control of outbreaks of diseases like influenza, gastroenteritis or scabies, but never publicly identified the facilities because the public health department is not a licensing or enforcement authority, Relucio said.
Amid the COVID-19 pandemic, the state has allowed individual counties to decide whether to make information about coronavirus outbreaks in nursing homes, hit particularly hard by the disease, available to the public. Los Angeles County chooses to do so; Napa County has been among the many that do not, in part to protect patient privacy, spokesperson Upton said.
"It's been our practice since the beginning not to disclose (the names of individual) businesses," Upton said. "We're such a small county… the very real concern was inadvertently giving away the identity (of a sick person)."
Still, privacy is less of a concern when it comes to cases of COVID-19, Relucio acknowledged, which has been widespread within the county's nursing homes. The county will now provide the names of facilities experiencing outbreaks, Relucio confirmed, following a written request to do so from the Napa County Commission on Aging, a board of supervisors-appointed advisory committee dealing with issues that impact senior citizens.
Additional dialogue between the county and the commission is needed, Relucio said, to determine the size and scope of the county's reporting. The public health department has not yet determined, for example, if it will disclose the size of outbreaks at each facility, she said.
Elder advocates, including the County Commission on Aging, argued it made little sense to expect nursing homes, which may fear retribution in the form of negative press or loss of business, to publicly report their own outbreaks. Napa County "…cannot rely on these businesses to inform the public on the actual status of outbreaks within their facilities," Mary G. Palmer, chair of the Napa County Commission on Aging, wrote in a letter submitted to the county board of supervisors Tuesday. The county's facilities have proven themselves reluctant to "release true and accurate information," she continued in the letter, citing coverage of a recent large-scale outbreak at Brookdale Napa by the Register.
The commission has long desired increased transparency from nursing homes, according to Commissioner Naomi Dreskin-Anderson, an elder law attorney in Napa County. It has been raised repetitively as an issue at the commission's monthly meetings, she said, and finally commissioners decided enough was enough.
"We are very supportive of Dr. Relucio and the county's response to the virus overall, but this was one area that was very startling to us," Dreskin-Anderson said, of the public health department's previous practice of not reporting the names of the facilities. The notion that disclosing coronavirus case counts at a care facility might violate patient privacy is "ridiculous," Dreskin-Anderson added.
"(This) involves our most vulnerable population, a group that the commission feels a responsibility for, because (residents of long-term care facilities) are the most hidden, and their issues need advocacy," Dreskin-Anderson said.
The general lack of transparency around outbreaks and deaths puts "family, friends, vendors, caregivers and others who frequent these facilities" in harm's way, Palmer argued in the letter to supervisors.
Even as the county's nursing homes experienced the first serious surge of cases and virus-related deaths over the summer of 2020, Dreskin-Anderson said, she heard from volunteers and other advocates who felt nursing homes continued to be evasive or less than transparent with them about the status of outbreaks within their walls.
In one case, Dreskin-Anderson heard from a member of a watchdog group who had entered a particular facility over the summer to check in on residents there. The next morning, news broke the facility had an outbreak of more than 30 coronavirus cases.
"(That individual) went in without having that information, so that's pretty outrageous," Dreskin-Anderson said.
Congregate care facilities are supposed to notify relevant parties of outbreaks of communicable disease via physical signage in their facilities, Relucio said. She said she could not quantify the number of nursing homes in the county failing to do so.
Of Napa County's 685 confirmed coronavirus cases, at least 67 are residents at five group living facilities.
Yvonne Baginski, the representative for Napa and Solano Counties California Senior Legislature, said she believed additional transparency would foster a safer environment for residents and staff of and visitors to the care facilities in question.
Earlier in the year she'd submitted a proposal to the California State Senate that would have made this type of reporting mandatory for each of California's 58 counties, Baginski said. The bill was ultimately not sponsored by a state senator and thus failed to pass.
"Considering how badly hit these facilities were, we need to know this information," Baginski said. "The truth is very, very important in giving us freedom of choice. We have to be able to make informed decisions about the facilities we enter and about the facilities we're placing our loved ones in. We have to know we can trust (them)."
In Napa County as almost ubiquitously throughout the United States, nursing homes have been a particularly deadly hot spot for the virus. In February, two-thirds of the county's total death count could be attributed to nursing homes. Napa Valley Care Center, the subject of a particularly bad outbreak, had as of Friday reported 18 deaths among residents, nearly a quarter of the county's total death count.
Many of the facilities in question have had residents vaccinated in recent weeks, according to Relucio, who said she expected that immunizations would "hopefully decrease" the severity of future outbreaks. Over the last three weeks, the county has seen the number of active outbreaks in long term congregate care facilities drop from 16 all the way down to four, she said.
"I can understand the reasons behind wanting these (figures) to be transparent," Relucio said. "I do think people should focus on the fact that the vaccine roll out is decreasing the outbreaks; we are seeing far less."
Watch now: FDA endorses Johnson & Johnson Single-Dose COVID-19 Vaccine
Photos: Colorful Rutherford tulip patch is a show stopper
Photos: Colorful Rutherford tulip patch is a show stopper
Napa Valley tulip patch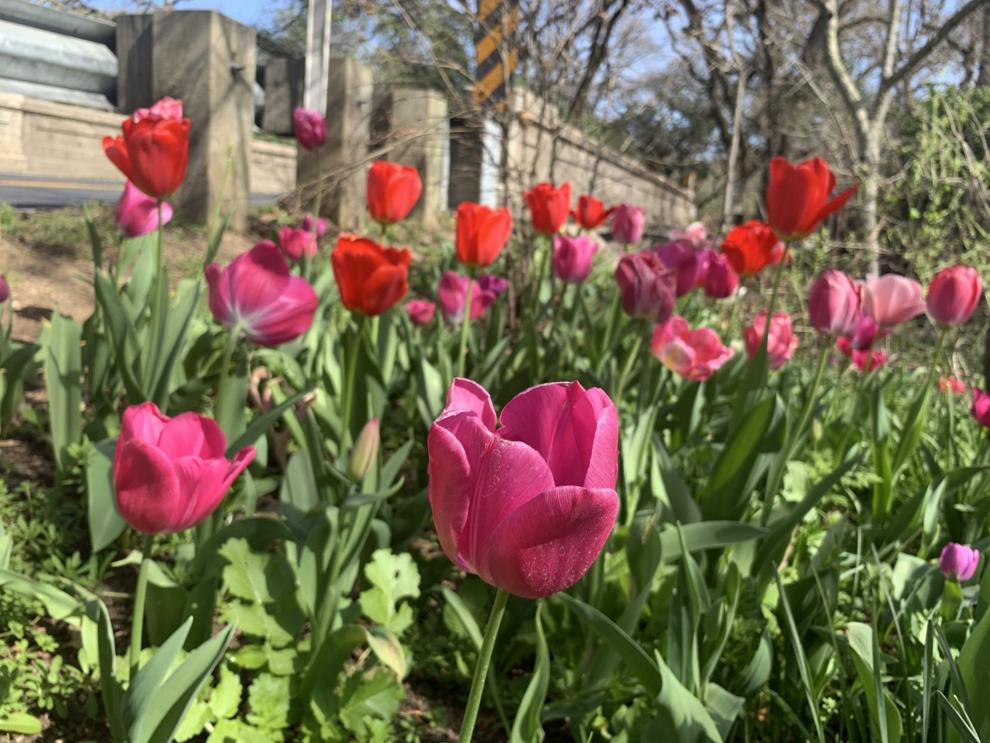 Napa Valley tulip patch
Napa Valley tulip patch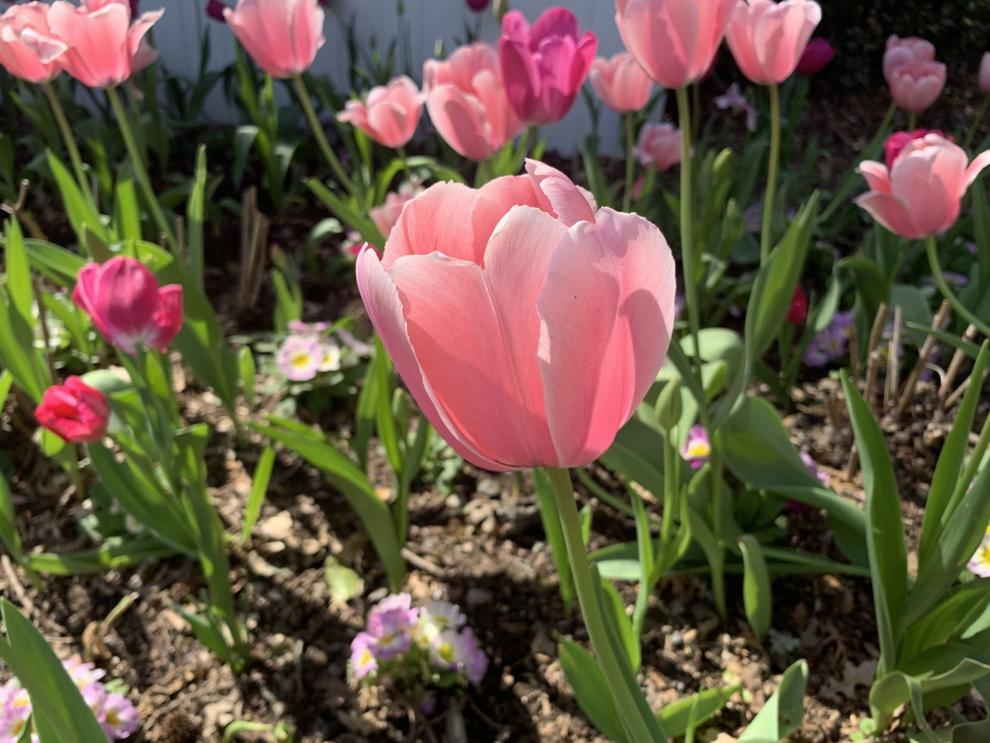 Napa Valley tulips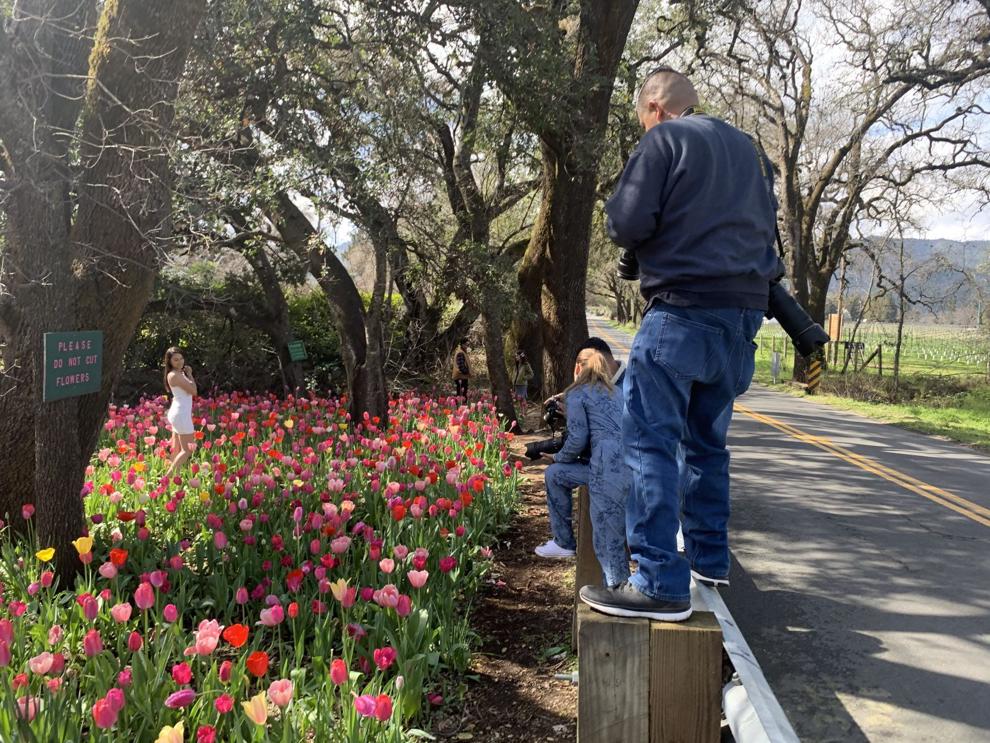 Napa Valley tulip patch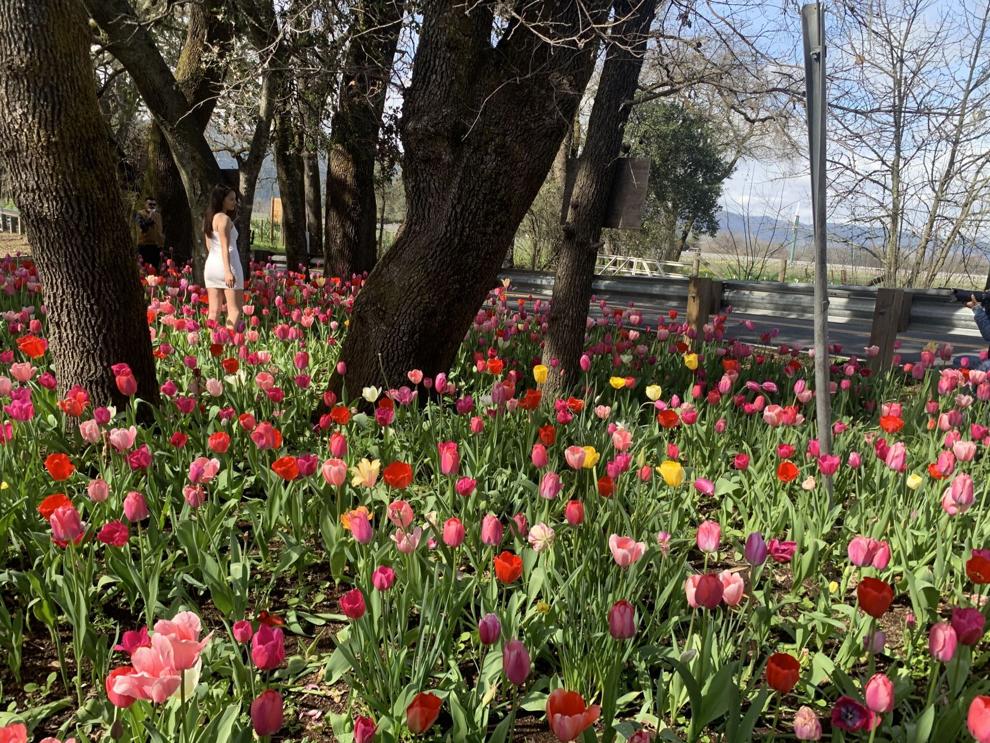 Napa Valley tulip patch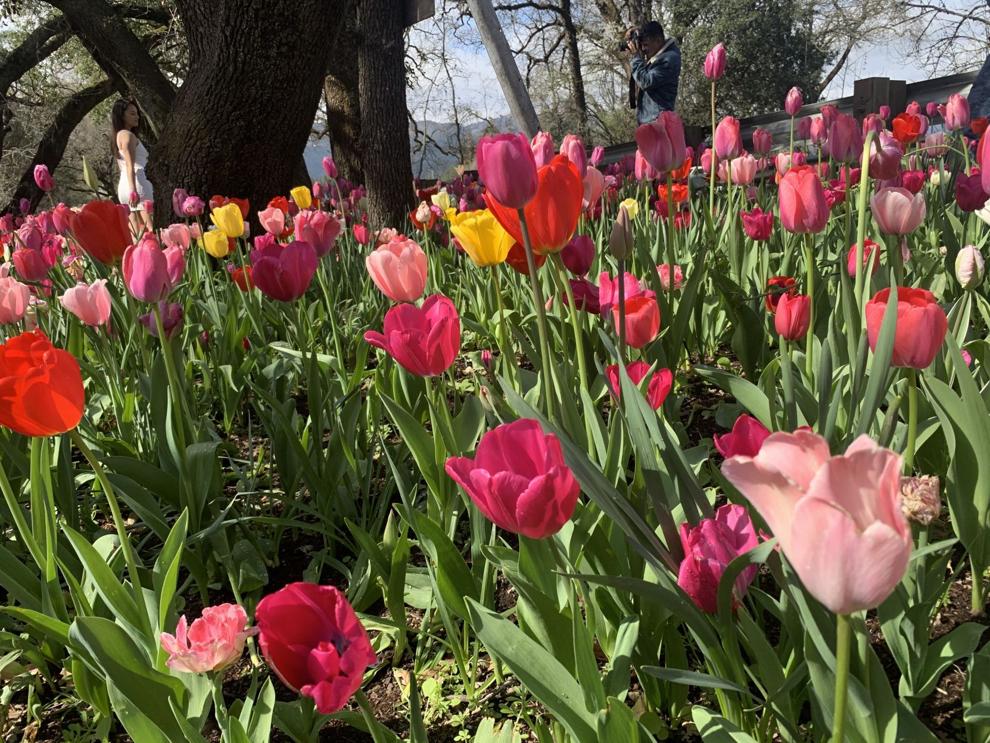 Napa Valley tulip patch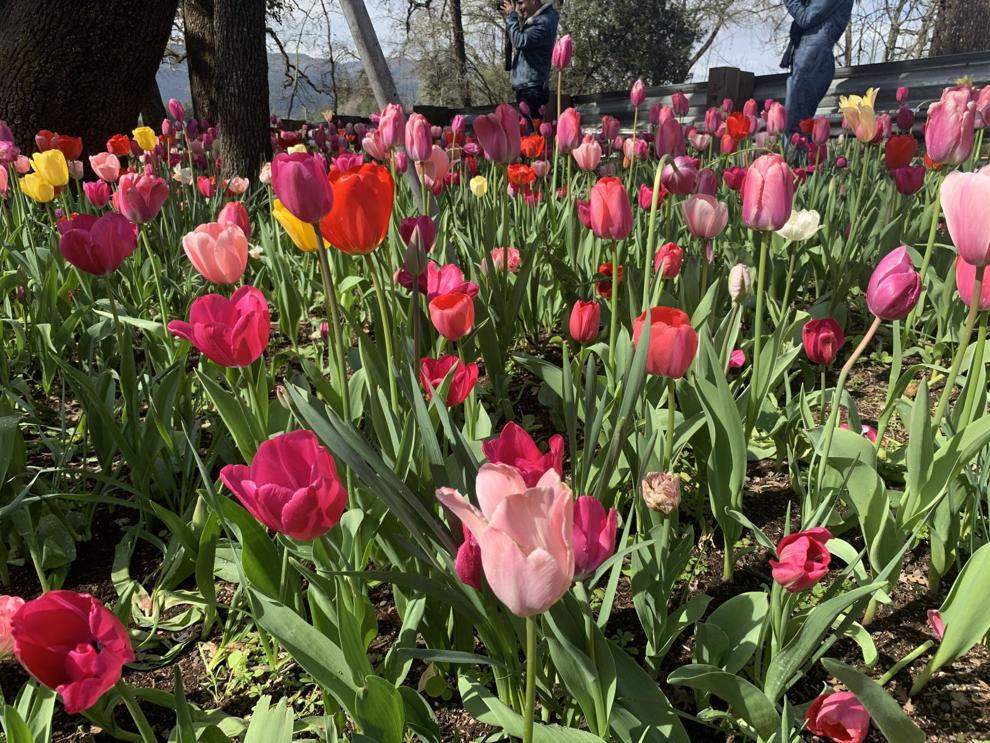 Napa Valley tulip patch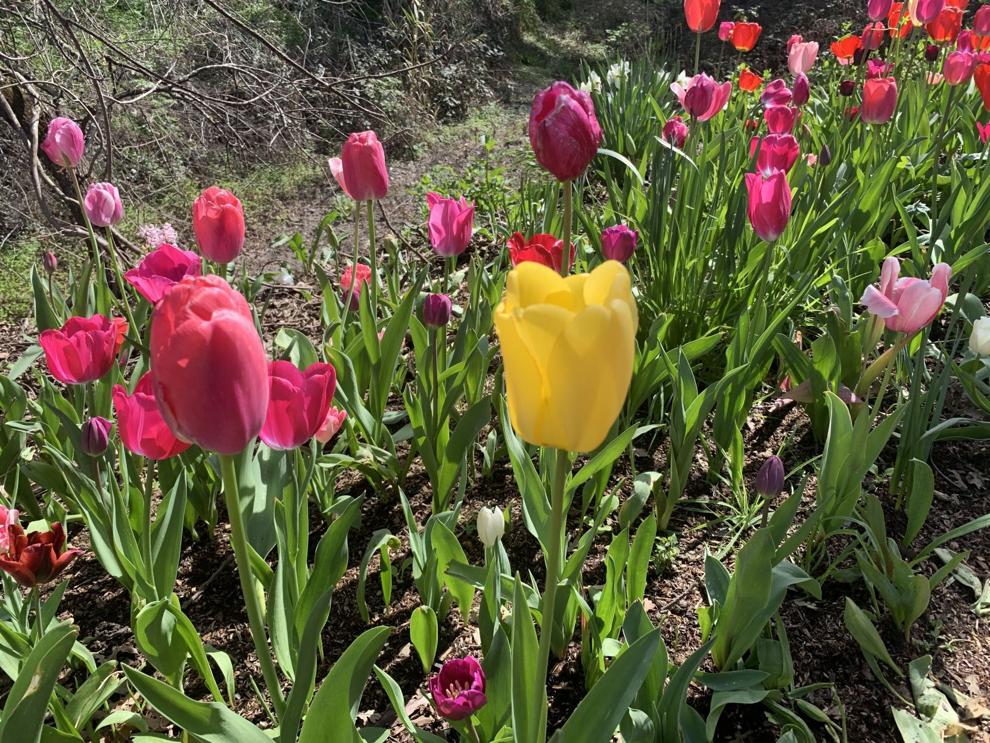 Napa Valley tulip patch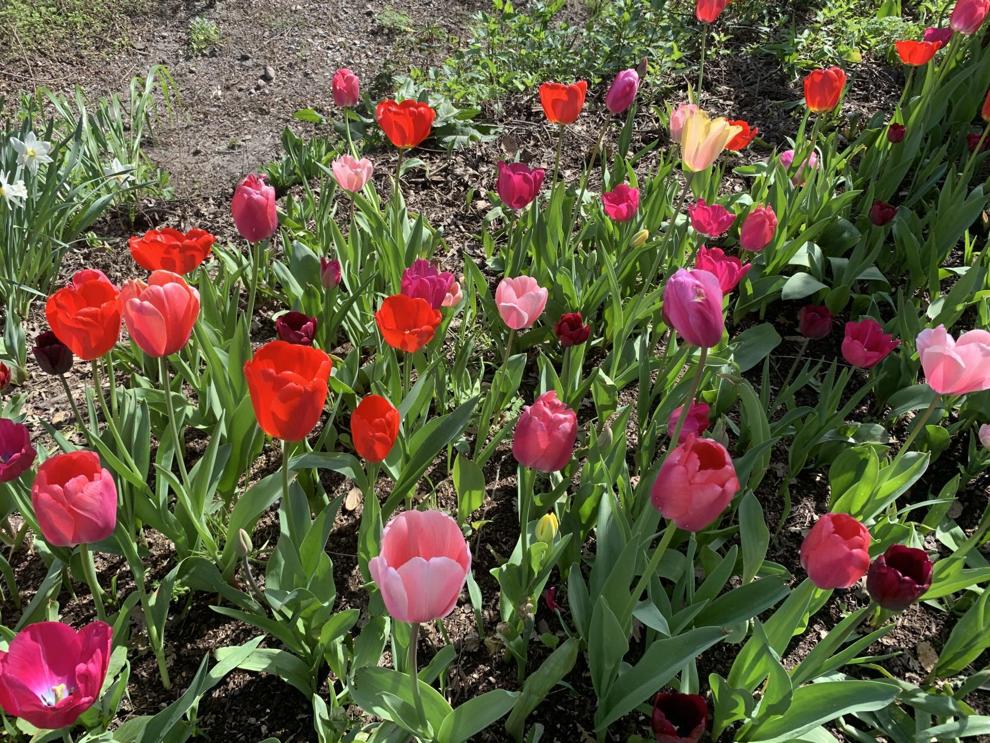 Napa Valley tulip patch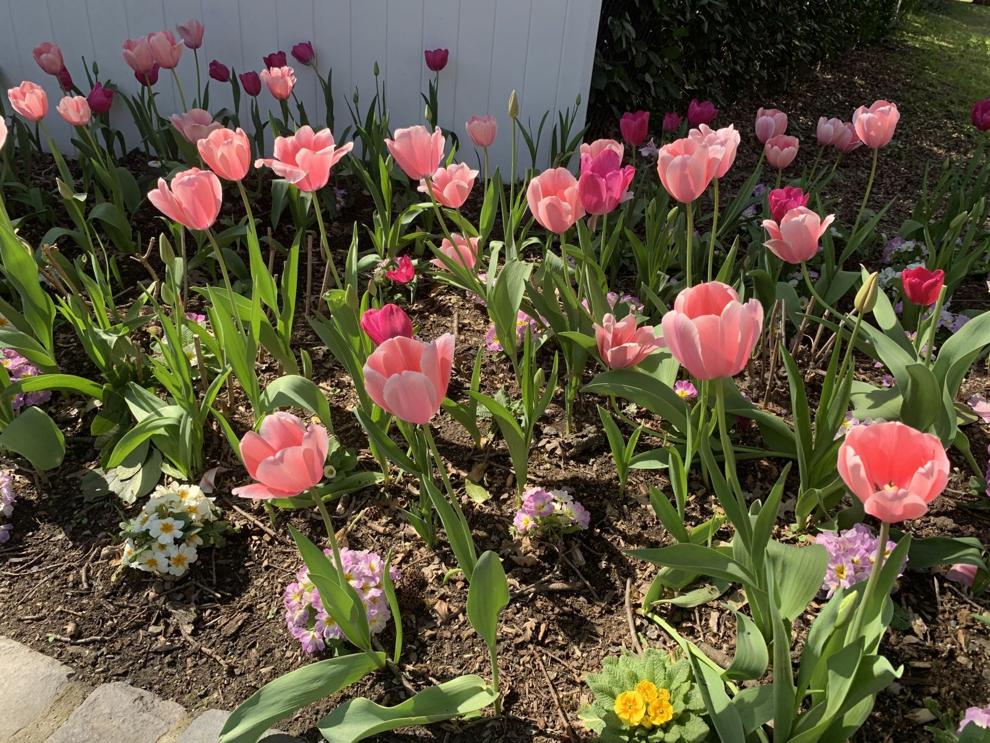 Napa Valley tulip patch