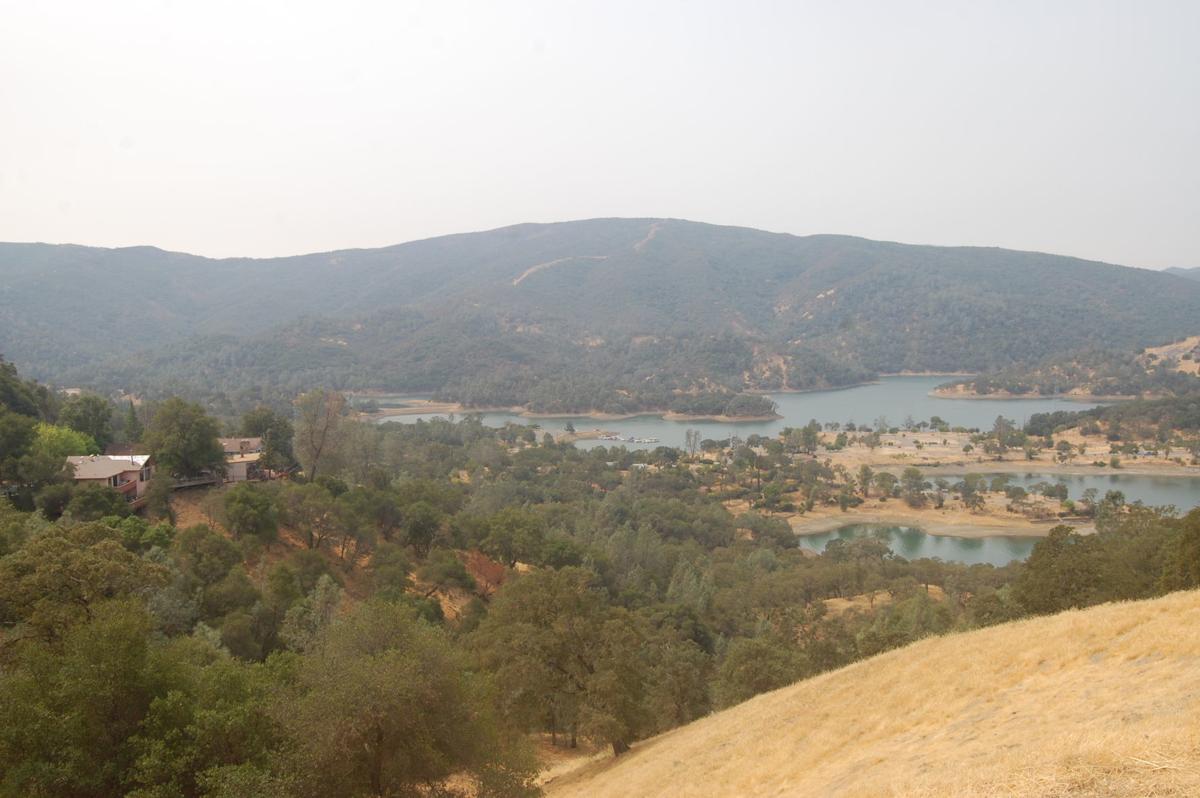 Napa County is taking a hard look at two small, remote Lake Berryessa-area communities to try to keep their aging utility services from once again falling into dire straits.
Both communities face capital and maintenance needs for water and wastewater systems built in the mid-1960s, county reports said. But costs must be spread among only 330 customers in Berryessa Highlands and 171 in Berryessa Estates.
"It's a continual challenge," county Supervisor Diane Dillon said.
The challenge can affect more than the districts. A county report said Napa County since the mid-2000s has loaned a total of $2.5 million for the Berryessa Highlands system and has received back interest payments, with the principal outstanding.
County supervisors will decide how to address the districts' future finances. They sit as the board of directors for Napa Berryessa Resort Improvement District serving Berryessa Highlands and Lake Berryessa Resort Improvement District serving Berryessa Estates.
On Tuesday, both boards informally endorsed doing rate studies to help figure out financial options for the two districts. Moving ahead with the studies at $30,000 apiece using county money involves future approval by supervisors sitting as the Board of Supervisors.
Berryessa Highlands is located in a hilly area overlooking Lake Berryessa. It was created as a Berryessa resort community in the mid-1960s, but its population of about 920 people is nowhere near to the several thousand that developers originally envisioned.
In coming years, Berryessa Highlands will need more than $11 million in water and wastewater system improvements. Among them is an increase in wastewater treatment capacity to handle higher flows during major winter storms, a county report said.
The district is seeking grants to make these improvements, though some grants would require a local match. It likely wouldn't qualify for 100-percent state grants because the median household income among customers of $59,500 annually is too high, the report said.
Rates for Berryessa Highlands water and sewage services last rose in 2011. Customers pay an average of $500 bimonthly. They also pay an availability charge that for 2019-20 is $240 per parcel.
County officials estimate that operating expenses will outstrip revenues in 2020-21. Any proposed rate hikes under Proposition 218 could be vetoed by district property owners.
A key unknown for the Berryessa Highlands system is whether nearby Steele Canyon will ever reopen as a full-service resort, as opposed to only offering camping and other limited services. Deputy Public Works Director Phillip Miller said the resort once provided about 30 percent of district revenues.
Berryessa Estates is located along Putah Creek northwest of Lake Berryessa. With about 1,800 residents, it, too, never matched its 1960s vision of about 5,000 residents and 40,000 annual visitors.
This district faces $1.65 million in what a county report called "essential short-term projects." The median household income of $43,200 annually is low enough to open the door to full state and federal grants, the report said.
Customers pay an average of $600 bimonthly for water and sewage services. They pay an annual tax that for 2019-20 is $981 per parcel.
Supervisor Brad Wagenknecht said the two districts are in better shape now than several years ago.
"Before, we had huge amounts of deferred maintenance ... Over the years, we've been chewing away at that," he said.
He doesn't want to get behind the eight ball again, he said.
Get local news delivered to your inbox!
Subscribe to our Daily Headlines newsletter.