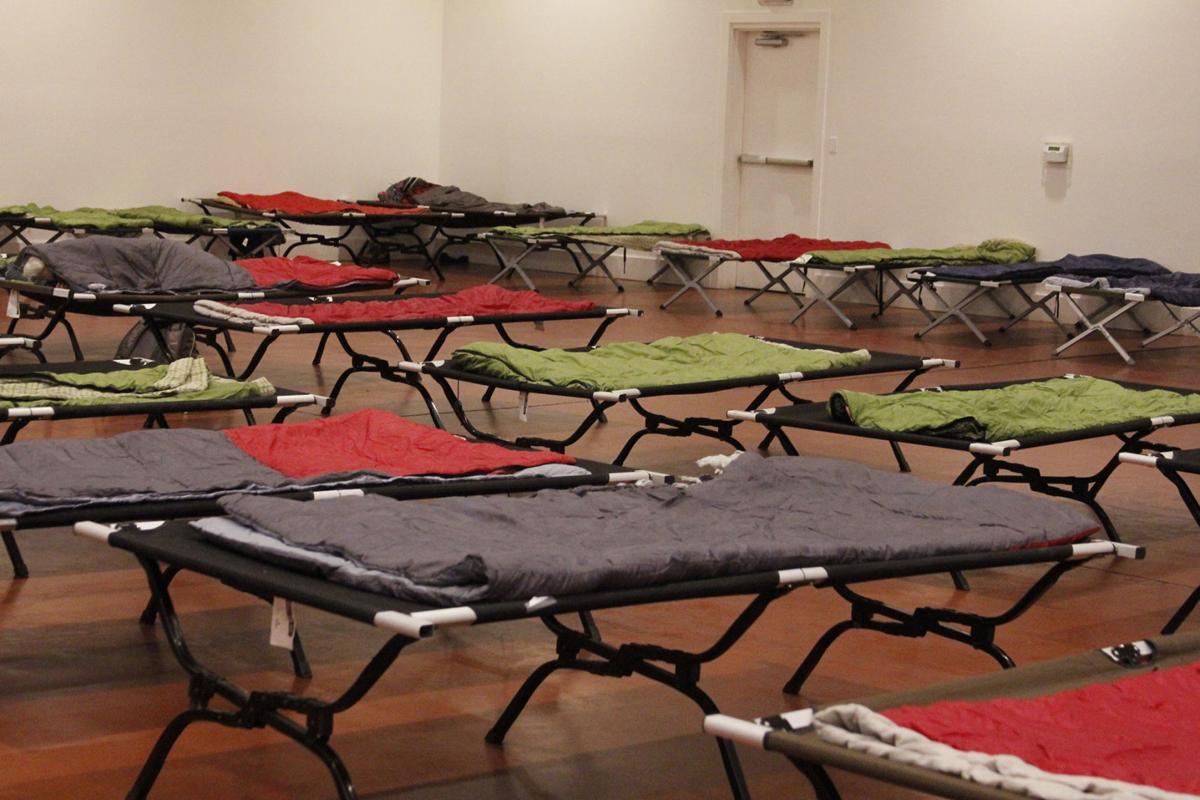 Napa County will work with the "20 to 30" individuals who have been sleeping at the county winter shelter to find alternative housing before its June closure, according to a county spokesperson.
The county announced in late April that the winter shelter would close June 15.  It had operated continuously for more than a year and a half, a departure from its usually seasonal schedule, in light of the COVID-19 pandemic. The board of the Napa Valley Expo, home to winter shelter, is seeking to gradually bring visitors back to the fairground now that restrictions on gatherings and outdoor events have loosened in the state, 
"The Winter Shelter typically opens in November and closes in April annually, when the Napa Valley Expo has other contractual obligations for the space," Becky Craig, Napa County's assistant county executive officer, wrote in an email. The Expo's contractual obligations "have resumed," Craig wrote, now that the state's economy is beginning to open back up.
Brandon Gardner, homeless outreach specialist for the Napa Police Department, told the Register in late April that between "40 to 45 people" have stayed at the Expo overnight during the pandemic. That number has declined to between 30 and 40 individuals in the month of April and to between 20 and 30 over the last week, according to Craig. The maximum capacity at the shelter, which provides services to individuals over the age of 18, is 48, she wrote.
"Abode Services has been working closely with each participant for the past 30 days, and will continue to do so, to ensure they are aware of the upcoming closure, and to encourage each to come up with a housing relocation plan," Craig said.
"These plans are unique to each individual but include permanent housing, reunification with friends or family, or connection to the South Napa Shelter for permanent placement."
"The Expo has to do what it has to do (but) man, do we need the shelter space," Gardner said in an April interview. "If you want to keep the camps to a minimum, you need a safe place for folks to go."
Asked if the closure of the shelter might leave some people unhoused, Craig said it was possible some residents would not accept assistance from Abode Services.
"While Abode Services makes every effort to either assist with the location of permanent housing or making a South Napa Shelter referral, no one is forced to accept assistance," she wrote. The county does not have "imminent plans to expand its shelter services," Craig wrote.