Melia Shimel, a member of Valley Ranchers 4-H, spent at least four hours a day caring for two pigs she planned to sell at the standing-room-only Napa Town & Country Fair's Junior Livestock Auction on Saturday morning.
As Shimel rubbed baby lotion on her pigs to soothe their heat rash ahead of their onstage debut, she said the program taught her to manage her time and money. It's better than being glued to a cell phone, she said.
But she knew how their stories would end. That's why Shimel named her pigs Bonnie and Clyde.
And though Shimel knew her time with Bonnie and Clyde was limited, she said she grew so close with the animals that when another pig waddled toward her, Bonnie attacked. Bonnie isn't a bad pig, Shimel said, but she's stubborn and protective.
Bonnie and Clyde were two of many livestock — including cattle, goats, sheep and more pigs — that were set to be auctioned at the Napa Valley Expo on Saturday.
While Shimel chose to put the proceeds from Bonnie and Clyde toward better equipment to care for her next animals, other young people opted to put the money toward college.
Such was the case for Maija Turjanis, who was in her fifth year of Las Amigas 4-H and raised two lambs. As she waited for the auction, she said she hoped to save up for Cal Poly San Luis Obispo.
Turjanis said she liked raising livestock because she feels her animals are getting a better life than they otherwise would have had.
"You're in control of this animal's life," she said.
Turjanis stood with Russell Wilms of Pope Valley 4-H, who raised two hogs. The auction is a good opportunity and hard work, but easy money, he said.
"I like raising animals," Wilms said. "I get to know them."
In an adjacent row, Leslie Castillo of Napa FFA filled her sheeps' water supply. FFA was a welcome change of pace from sports, she said, and she planned to put the money earned toward tuition at Napa Valley College.
She likes that sheep have their own personalities. Diablo is stubborn, quirky and jumpy, Castillo said. Stewart is the dopey one.
"He doesn't really know what's going on," she said.
You have free articles remaining.
As Castillo headed down the row of animal pens, the auctioneer took his stand. Within minutes, he began taking bids for Alia Rodgers' Grand Champion pig, Lulu. Rodgers' sister, Mardi, placed second in the category. Both sisters are part of the Las Amigas 4-H club.
Lulu, a 277-pound pig, was sold to Walsh Vineyards Management at $225 per pound. Rodgers said she worked hard to raise Lulu and was excited to see her succeed. She planned to put the proceeds toward veterinary school.
"It was nuts," Rodgers said. "I was kind of freaking out, like, 'Oh my gosh, this is insane!'"
For Lucia Abreu, a 9-year-veteran of St. Helena FFA, the auction is about family. Her pig, Bubbles, won third place overall.
"I'm just carrying on the legacy of my brothers," she said.
She said FFA taught her to watch her time, care for animals and learn about their behavior. It's a unique thing to put on a college application, said Abreu, who plans to study business management at North Carolina State.
Ryan Ulitin, who won third place in his age group, has been in Las Amigas 4-H for four years. He said it will be hard to say goodbye to the two pigs he raised this year, Frank and Colt, but he hopes to one day put his earnings toward college and a car.
Colt is a spunky, energetic pig, Ulitin said.
As for Frank, "he's just a caring, sweet pig," he said. "He always smiles when I walk him."
4-H helped Ulitin become more social.
"I just love the people I meet," he said. "This is just such a great thing to do."
Community is a big part of the reason that Emily Heathcote — a winner in categories for showmanship and champion of breed — participates in the Las Amigas 4-H club. It's her seventh year raising pigs and eighth year in 4-H, and she plans to put the money toward her tuition at St. Mary's College.
"This is my favorite part of the summer," she said. "This is my favorite week of the year."
Junior Livestock Auction 2019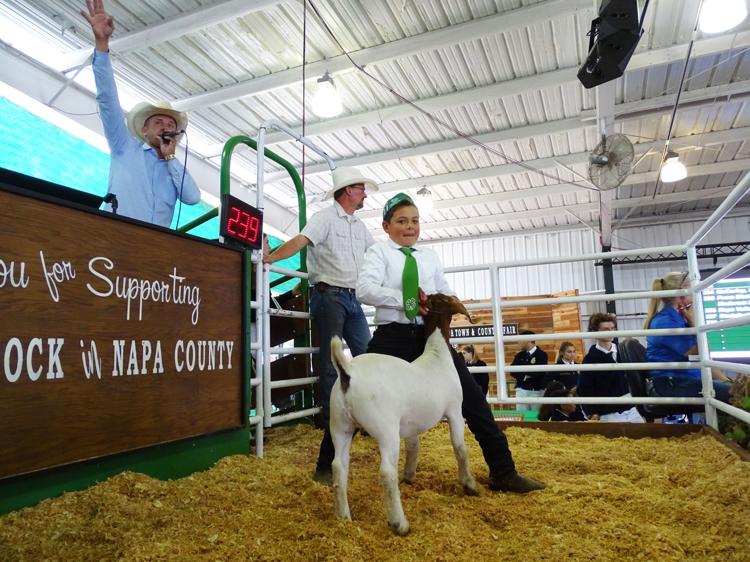 Junior Livestock Auction 2019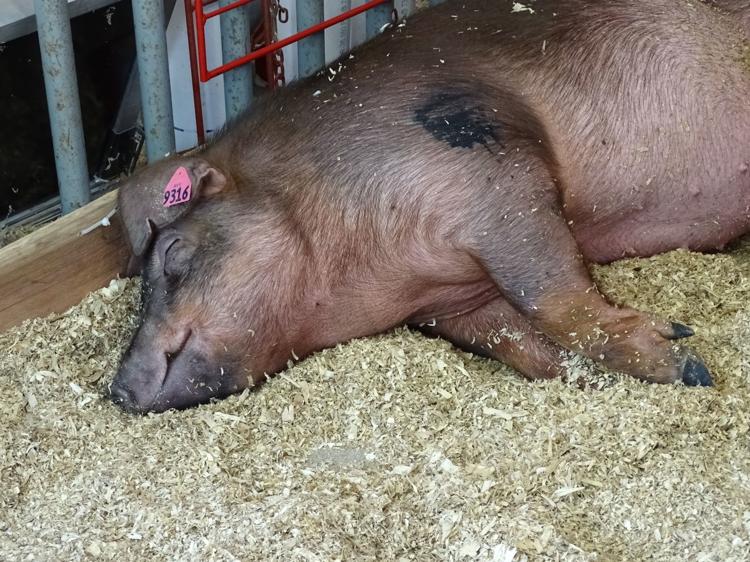 Napa Town and Country Fair, 2019 Livestock Auction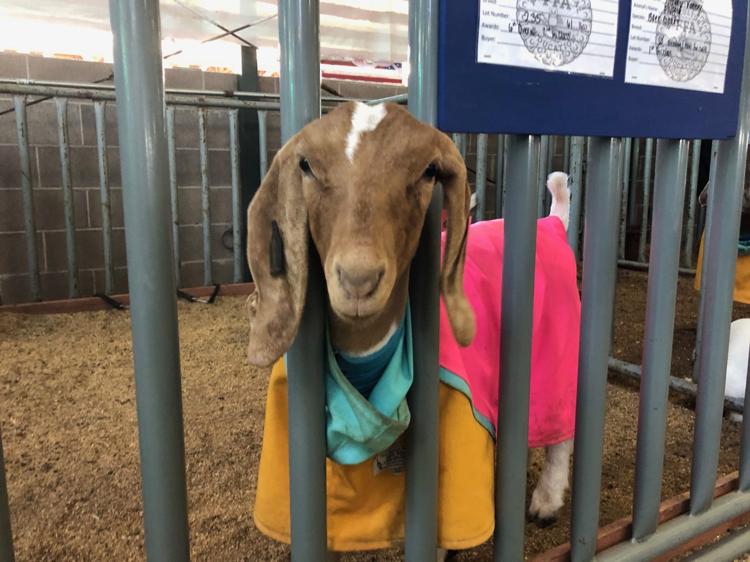 Napa Town and Country Fair, 2019 Livestock Auction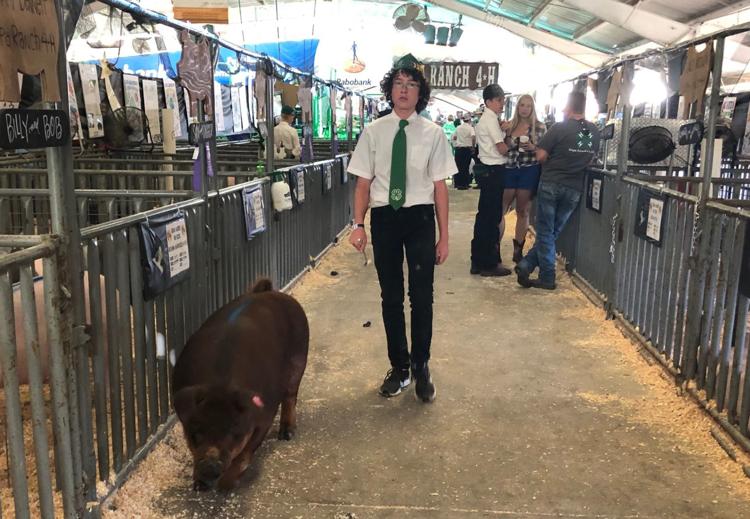 Junior Livestock Auction 2019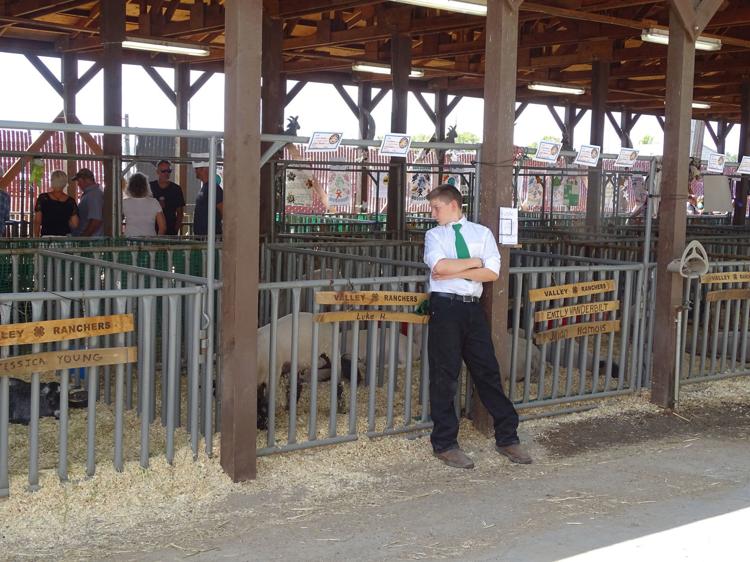 Napa Town and Country Fair, 2019 Livestock Auction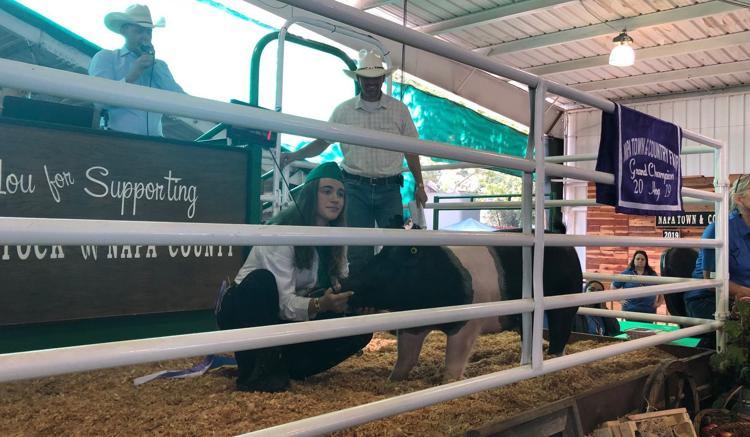 Napa Town and Country Fair, 2019 Livestock Auction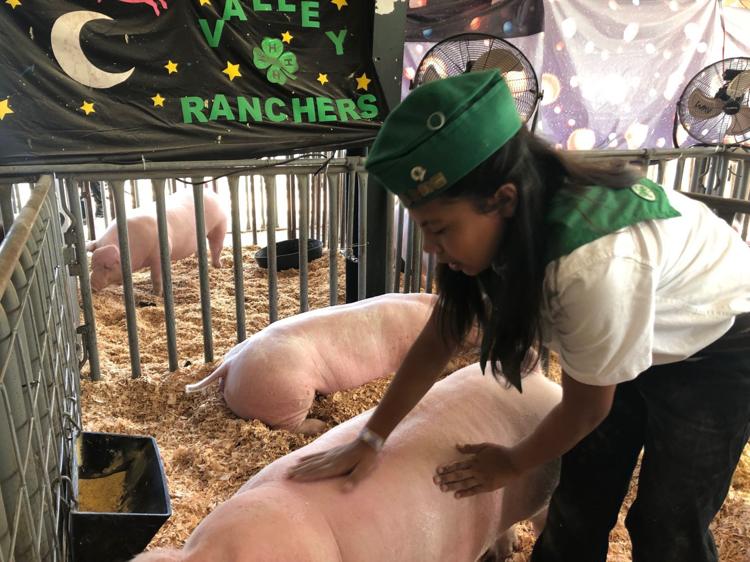 Junior Livestock Auction 2019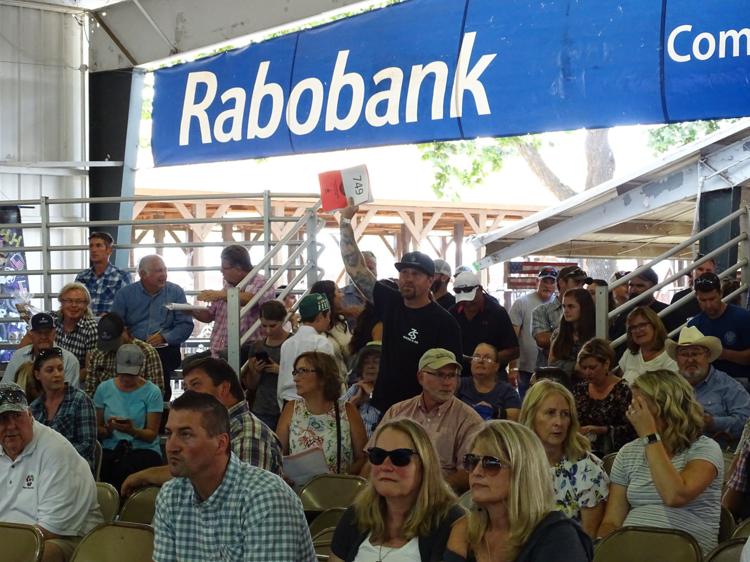 Junior Livestock Auction 2019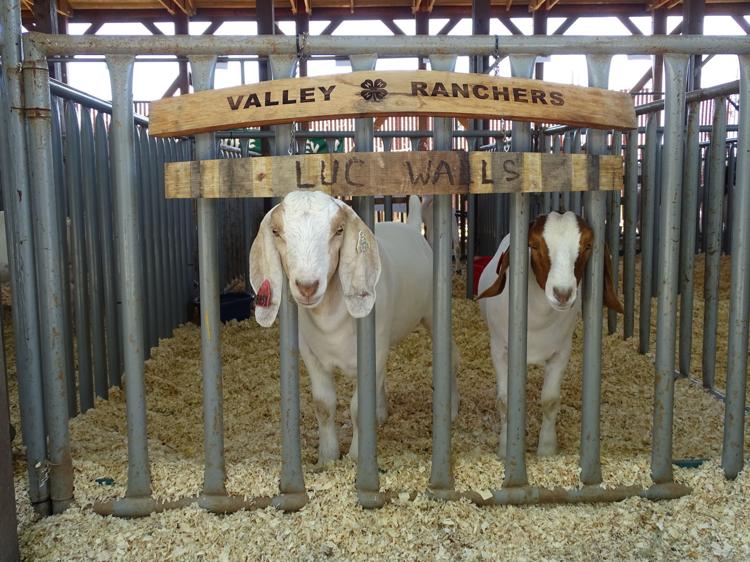 Junior Livestock Auction 2019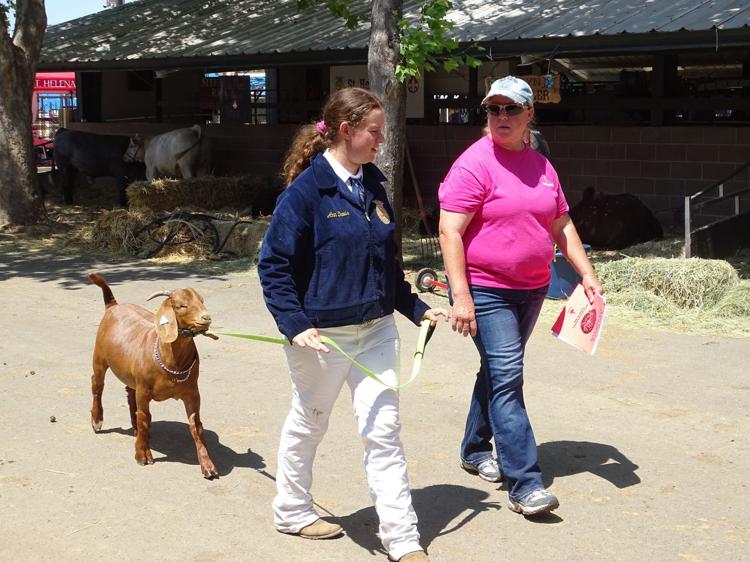 Junior Livestock Auction 2019
Junior Livestock Auction 2019
Junior Livestock Auction 2019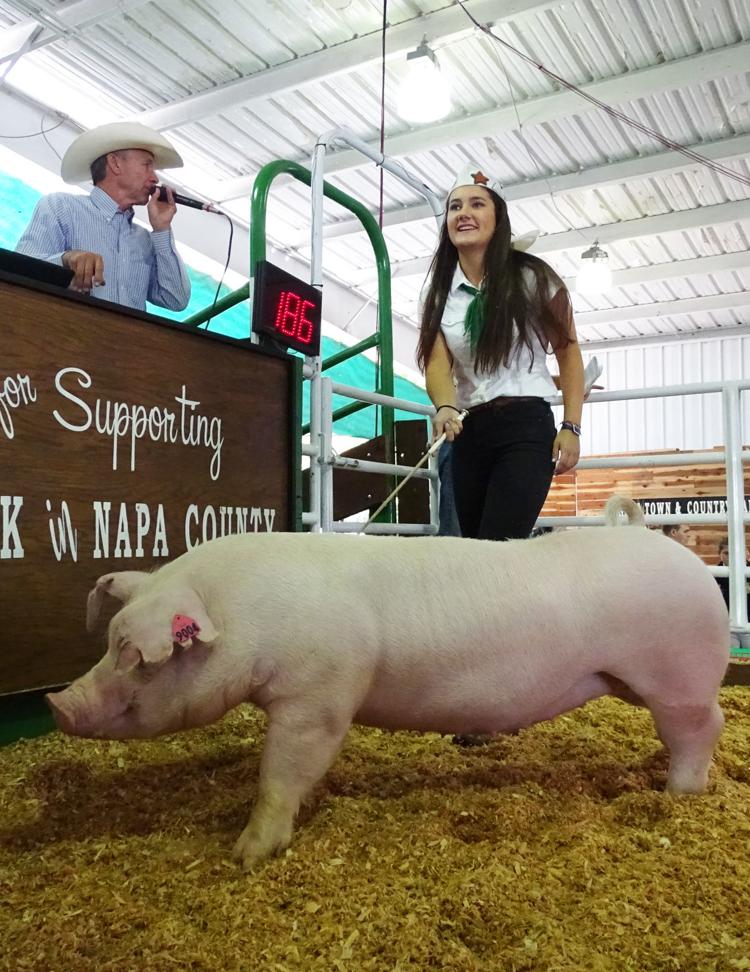 Junior Livestock Auction 2019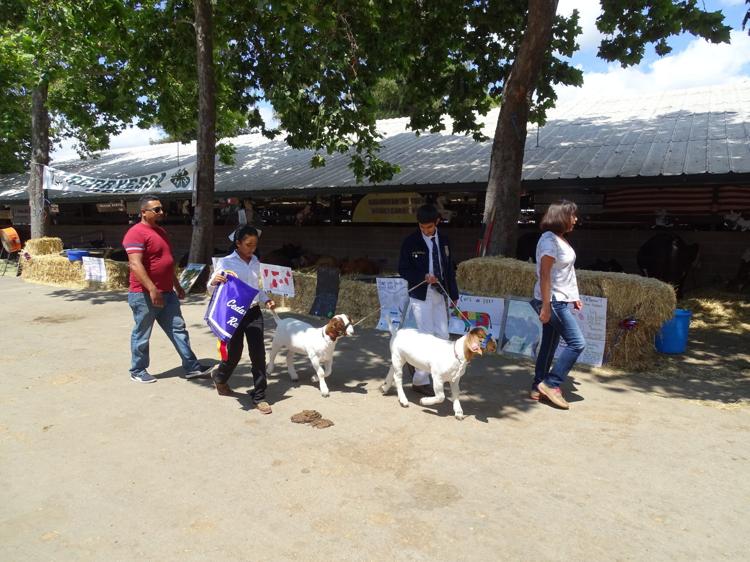 Junior Livestock Auction 2019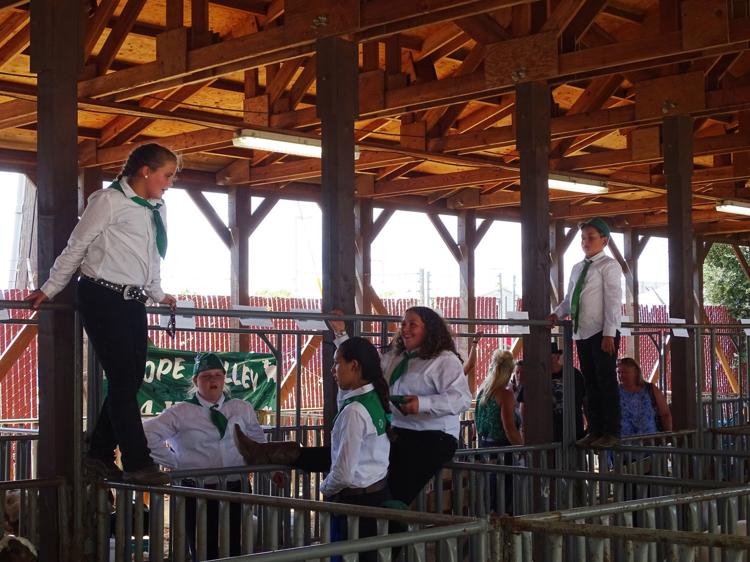 Junior Livestock Auction 2019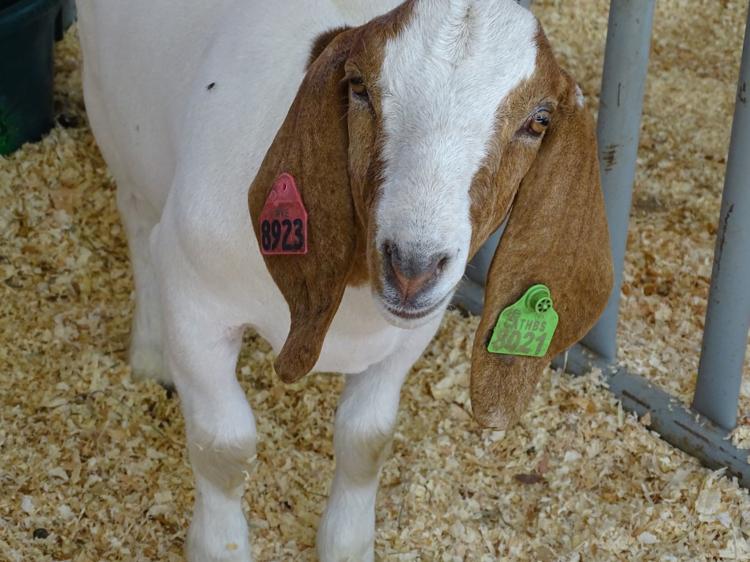 Junior Livestock Auction 2019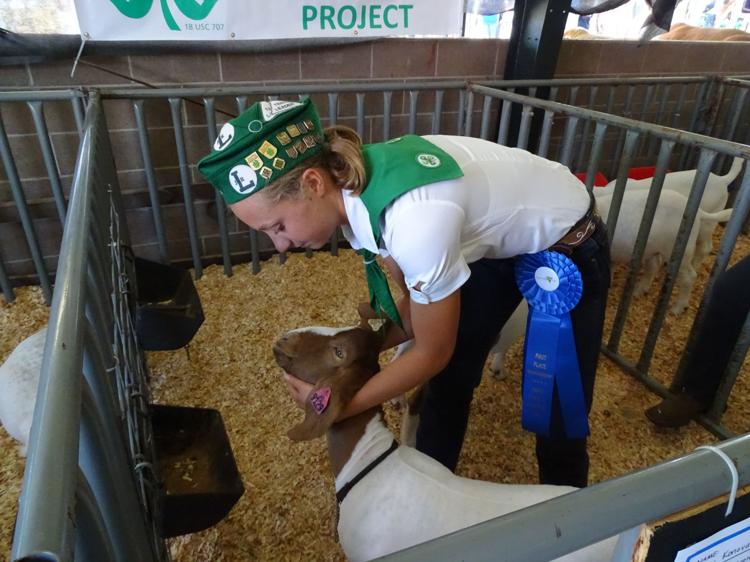 Junior Livestock Auction 2019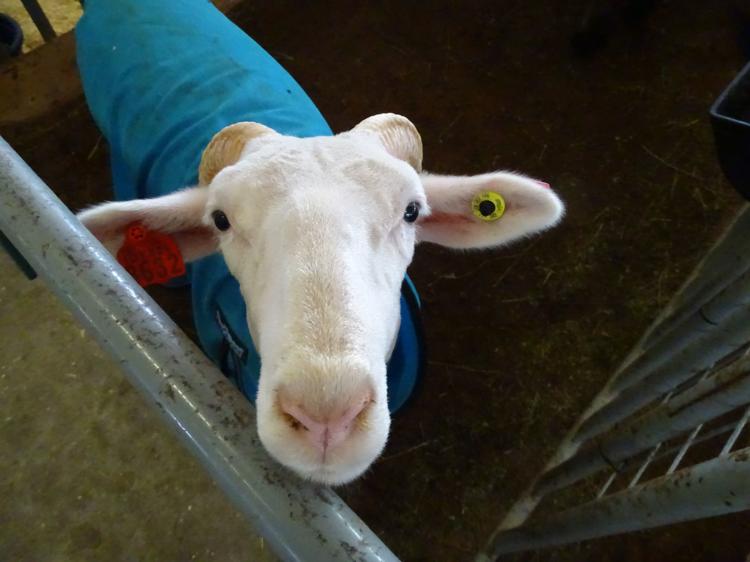 Junior Livestock Auction 2019
Junior Livestock Auction 2019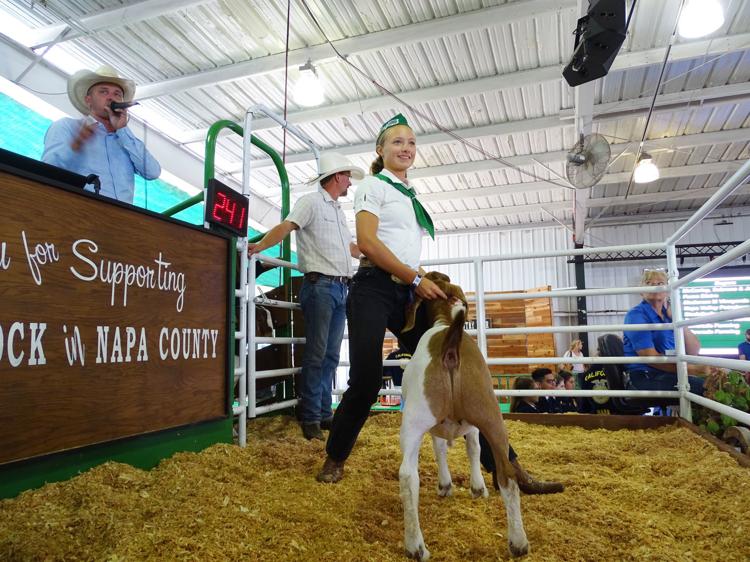 Napa Town and Country Fair, 2019 Livestock Auction