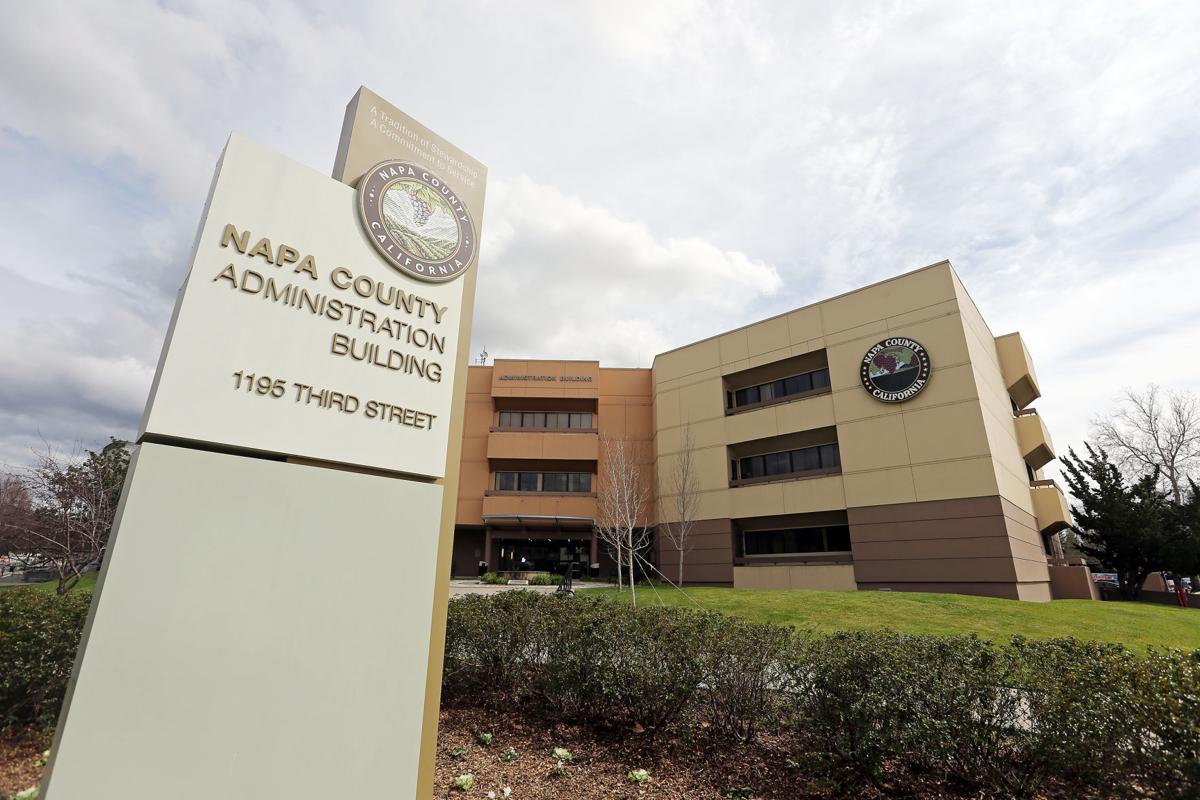 Cain Vineyard and Winery located atop the Mayacamas Mountains is trying to clarify what its four-decade-old use permit actually means, leading to a kind of history detective exercise.
The winery west of St. Helena looks likely to carry its points, based on the Napa County Board of Supervisors meeting two weeks ago. But the path getting there is far more winding than might first appear necessary.
After all, the use permit issued in 1981 by the county Planning Commission to Jerry and Joyce Cain is in black and white. It's just that those three typewritten pages are from another, much simpler Napa County wine world era.
"It's like we're trying to analyze this 1981 document through 2020 terminology," Board of Supervisors chairperson Diane Dillon said.
A handwritten scrawl on the permit says, "Installation of a sign at the entrance to the winery reading 'No tours and tastings.'" But what does that mean?
Cain argued the ban is on drop-in visitors. Even if the permit is silent on by-appointment visitors and marketing events, the county in 1981 intended to allow those uses. This is evident because county-approved winery includes hospitality space and five customer parking spaces.
"Silent does not mean the use is not permitted, because that's not how permits were drafted back then," said attorney Andrea Matarazzo on behalf of the winery.
Lester Hardy was winemaker for Cain in the 1980s. He said Jerry Cain had a clear distinction in his mind between not being open to the public and having visitors by appointment.
There is also the application that the Cains submitted to the county in 1981 to consider. It asks for an anticipated five visitors weekly.
Today's Napa County planning staff took this request this literally. It ruled the winery's legal rights are for five visitors a week and no marketing events, for a total of 260 visitors annually.
But Cain winery said the 1981 Planning Commission hearing used the metric of two cars a day. It said it can have an average of 20 by-appointment visitors a week and several annual marketing events, for a total of 1,622 visitors annually.
Under that interpretation, the five-visitors-a week estimate on the application refers to cars carrying multiple people.
The winery presented old newspaper articles to show its historic uses. For example, a 1990 Napa Valley Register story quoted a winery spokesperson as saying two to three visitors came each day.
Neighbor Fritz Maytag said that winery activities cause no problems.
"We don't even notice Cain is a source of traffic on the road ... my impression is they are a terrific neighbor," he said.
Once supervisors heard the evidence, they had to make a ruling. This was an appeals hearing of staff's interpretation of the use permit.
"The essential question for the Board of Supervisors is, 'Is Cain's status quo a problem that needs fixing?' We don't think so," Matarazzo said.
Supervisor Ryan Gregory said he wants to find a way to support the winery. Cain is an example of a remote winery with its vineyards nearby, with appropriate visitation and with neighbor support.
"It's just a rare combination we don't hardly ever see in this setting," Gregory said.
Supervisors were more concerned about the mechanics of achieving their goal. Other wineries in the same position might also seek to clarify use permits.
The Board of Supervisors decided to remand the permit case back to staff for more work based on the Board's comments.
Cain could simply ask the county modify its permit, instead of fighting over the permit interpretation. But if successful, it would then face having to make expensive road upgrades to meet modern county street and road standards.
Cain Vineyard and Winery is located at 3800 Langtry Road. The appeals packet described the location as "a spectacular bowl overlooking Napa Valley from the crest of the Spring Mountain District."
Watch now: Harvest 2020 at Schramsberg