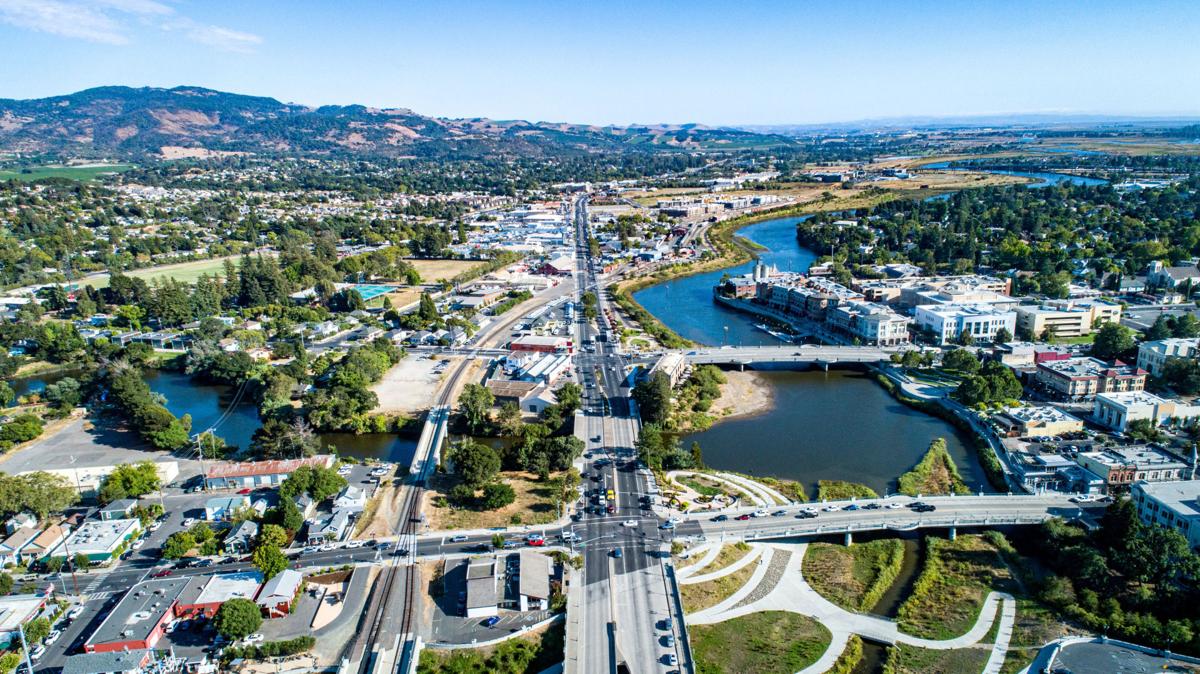 California reports that Napa County's estimated population has shrunk slightly for the fourth consecutive year, leaving the county with fewer people than it had in 2012.
The county on July 2020 had 138,711 residents, according to the state Department of Finance's preliminary estimate. That's lower than the revised 139,874 estimate in 2019, the all-time high of 141,649 in 2016 and even the 139,026 in 2012.
Visible signs are mixed. On one hand, hundreds of new apartments can be seen in the city of Napa. But the 2017 wildfires destroyed about 650 rural homes. Last year's Hennessey and Glass fires more than doubled that number, but came after the population estimate time window.
"I believe the wildfires have really put a dent in the empty nesters," local real estate agent Randy Gularte said.
Some people who lost homes were already wrestling over whether to move. The most recent destruction cinched the decision, he said.
"The empty nesters have said, 'I've had enough; I don't need to rebuild; I will move out of town to less expensive areas of California and the United States,'" Gularte said.
Many of the lots where fire-damaged homes once stood remain vacant. Also, rebuilding might be done by people who live elsewhere and wants their second home in the county, he said.
County Planning, Building and Environmental Services Director David Morrison said he thinks the 2017 wildfires contributed to the population decrease, given that fire-stricken Sonoma and Butte counties also experienced losses. But many counties that did not burn also saw their populations drop.
Housing prices are a contributing factor. But less expensive areas such as Alpine, Colusa, Lassen, Modoc and Siskiyou counties also saw decreases, Morrison said.
"Part of it is people are having fewer children, as we see in school closures throughout the state," Morrison said in an email.
There are larger trends, such as changing migration patterns. International migration to California has steadily averaged about 175,000 annually since 1970. But migration from within the United States to California has dropped steeply starting in 1990 and, except for a brief time in the 1990s, has remained negative, he said.
"People moving into California tend to be older with college degrees — again, fewer children," he said. "People leaving California, mostly for Texas, Arizona, Nevada, Oregon and Washington, tend to be younger, worker class, with families."
Gularte sees a possible, new trend. Some people are moving to Napa County in the wake of the increase in telecommuting that began with the pandemic. They no longer have to live where they work.
"That's been occurring the last year," he said, adding the impact won't yet show up in the population estimates.
California's largest county is Los Angeles County with more than 10 million people. Its smallest county is Alpine County with 1,115 people. Napa County's population of 138,711 ranks 34th out of the 58 counties.
Napa County is among the 32 California counties that saw population decreases from July 2019 to July 2020. Among the nine Bay Area counties, Napa, Marin, San Mateo and Sonoma counties saw decreases.
From July 2019 and July 2020, Napa County had 16 more births than deaths. But the county also had 1,179 more people leave the county than come to it, according to the Department of Finance. Between the two factors, the overall loss was 1,163.
The Golden State is no longer the growth magnet of the past. It gained 21,200 people from 2019 to 2020, for a total of 39.78 million, the lowest percentage growth rate since 1900.
That statewide gain came from the birth rate. The net migration was minus-135,400. State officials said domestic migration into the state especially slowed from April to June, with the state's COVID-19 stay-at-home order in effect.
The California Department of Finance figures do not include information from the federal Census 2020.
WATCH NOW: GOLF BOOMING BECAUSE OF PANDEMIC
Barry Eberling's memorable 2020 Napa Valley Register stories
Napa Valley Register reporter Barry Eberling share his most memorable stories of 2020.
SEE PHOTOS OF NAPA SNACK STATION