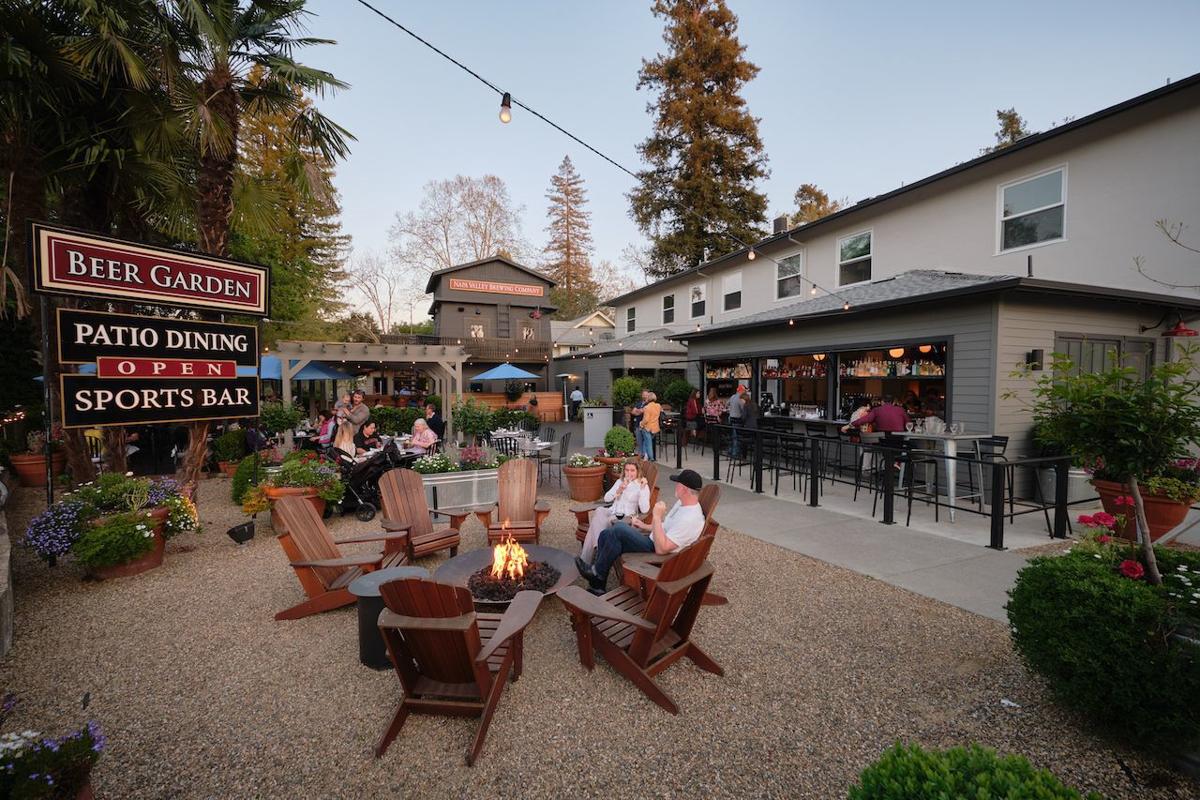 Navigating a halting application process and under mounting financial pressure, Napa County's small business owners say the federal government's $349 billion loan program may not be the lifeline they hoped it would be.
The PPP, lawmakers said, could be used by businesses for their operating expenses, including rent, mortgage and utilities, though the terms of the loan would place specific emphasis on keeping payroll intact. If business owners use 75 percent or more of the loan to cover payroll costs, maintain pre-COVID staffing numbers and avoid pay cuts, the loan will be forgiven, essentially turning it into a grant. EIDLs, from which business owners can request emergency advances for even more immediate relief, are meant to replace lost cash flow.
With the help of his daughter, Ron Stahlecker, who owns an eponymous 5-room bed and breakfast in west Napa, last week applied for a loan from the PPP. The application went in, he thinks, but he has yet to hear anything from the bank or from the SBA, and time is ticking.
"Businesses (our size) need a steady cash flow. I have no idea how they're all going to get out of this," he said, adding that significant delay in loan processing could be the death knell for businesses without enough capital on hand for immediate expenses. "People need that money now. They need to pay those bills."
Federal officials have repeatedly made changes to the program, altering the application process. That, too, has contributed to delays and confusion, but officials say it's necessary: the $2 trillion Coronavirus Aid, Relief and Economic Security (CARES) Act is unprecedented, both in both scale and speed of implementation, and will require tweaking as things progress.
It's like "building the plane as it's being flown," Congressman Mike Thompson told Napa Valley Vintners members in a virtual town hall shortly after the CARES act was announced, according to Vice President of Industry Relations Rex Stults.
"Nothing like this has ever been done before, and there were a lot of unanswered questions," Thompson, whose district encompasses much of the North Bay's wine country, said in an interview. "It took the administration – and I don't say this critically, it's just a matter of fact – a while to figure out where this was going, how they'd promulgate rules and regulations, which happens with any new program."
The SBA originally said it would get loans to applicants in a matter of days. This week, because of "insane demand," it became clear that the timeline would be more like two or three weeks, according to Mary Cervantes, business services director at the SBA-funded Napa Sonoma Small Business Development Center (SBDC).
Cervantes said she's heard from business owners worried they'll miss out on the allocated $349 billion because of application delays. There's "a lot of despair" in the small business community, she said, adding that the SBCD is now holding informational webinars online.
"It's kind of a mess, but we're telling our clients they just need to be patient, and that they will be served," she said. "This is new for banks and for the SBA, so I think that as time goes on, the process will become smoother."
A number of banks nationwide have temporarily ceased accepting applications because of backlogs created by an overwhelming demand, according to Cervantes. Redwood Credit Union, a preferred SBA lender with its customer base in San Francisco and in the North Bay, has temporarily stopped accepting loan applications after receiving more than 1,000 in the week the PPP has been available, according to President and CEO Brett Martinez.
As soon as President Trump announced the program in late March, Martinez said, branches began receiving 100 calls a day asking after loans that technically didn't yet exist.
"What we need is time, because that's what will allow for the volumes (of applications) to go through," he said. Errors in applications make the process even more time consuming, he said, emphasizing that accurate information from business owners is crucial to expedited processing.
There will be money available to business owners who need it, Martinez added, noting that Congress has made clear its bipartisan intention to eventually approve additional funding for small business loans – something in the neighborhood of another $250 billion, lawmakers have said.
It's a kind of irony for many small business owners: expenses, due now, pile up with each day that passes.
Hop Creek Pub hasn't gotten "any deferments" on its lease payments, according to owner Stacy Wagner, so time is of the essence. The restaurant submitted its application for the PPP last Friday, Wagner said, adding that she was optimistic about what the funds, once received, could do for the business.
"We're just trying not to defer as many payments as we can, because we're going to owe them eventually," Wagner said, adding that the restaurant is attempting to keep "as many people on the payroll" as they can while they're doing only limited business. "We're still incurring costs, purchasing product – and we have to pay our vendors, or it'll keep snowballing as to who's deeper and deeper (in debt)."
At first glance, Michael Dunsford, owner of Calistoga Inn Restaurant & Brewery, said the program seemed meaningful: it would provide significant assistance to small businesses, like his, that had seen cash flow severely impacted by COVID-19. He applied for an EIDL the moment the funds were made available.
"I actually did receive funding in a relatively short amount of time thereafter," Dunsford said, describing himself as "at the front of the line" of demand for the loan. He knows the Small Business Administration (SBA), the branch of government at the helm of the program, was overwhelmed shortly after with applicants, and that other business owners might be today sitting in limbo, waiting for their chance to apply.
At the end of the day, though, Dunsford knows he's accumulating debt he wouldn't have otherwise, and he believes the terms of the potentially forgiven PPP loans aren't well-suited to the restaurant industry, which is hurting.
As it's being implemented now, the loan is effectively eight weeks of empty cash flow for his business, Dunsford said the funds won't help make the business profitable, or necessarily keep it afloat once they're gone. And the loan's terms make no mention of keeping employees on the payroll following the end of the eight-week window, which Dunsford thinks could result in another round of mass layoffs.
"The bottom line is, restaurants need a real life line," he said. "We all want to bring back our staff, to grow our business, but there has to be revenue there to support that."
Editor's note: Because of the health implications of the COVID-19 virus, this article is being made available free to all online readers. If you'd like to join us in supporting the mission of local journalism, please visit napavalleyregister.com/members/join/.
Zuzu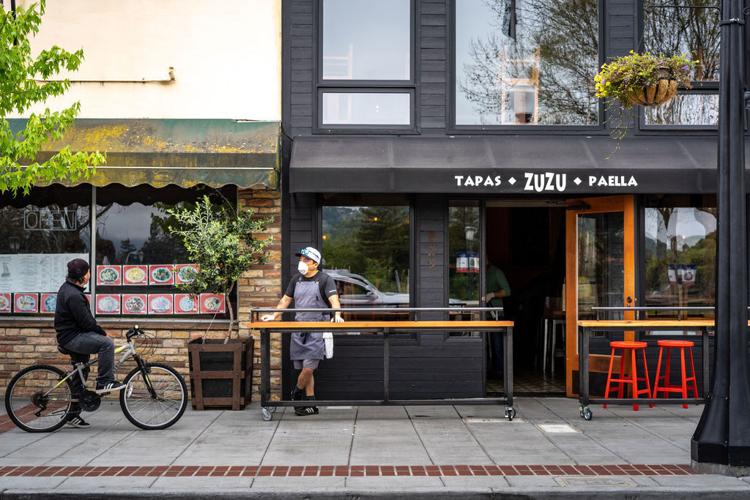 Lovina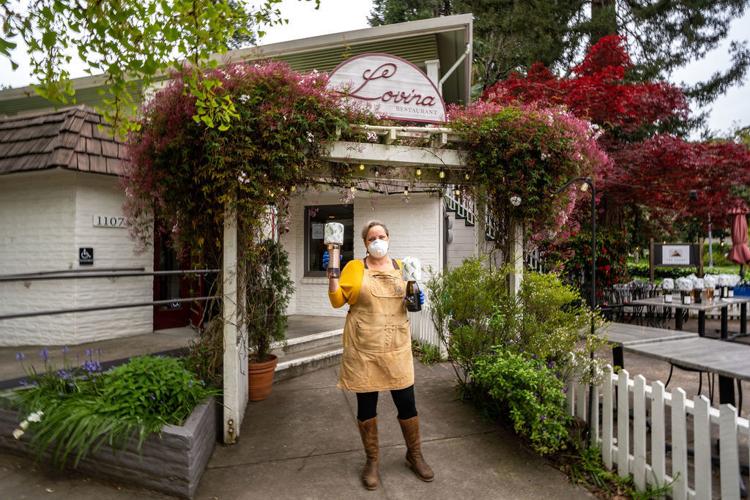 Calistoga Playground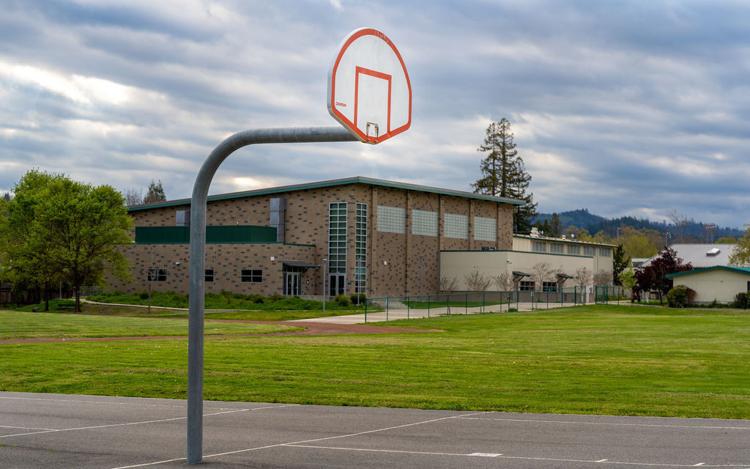 Hydro Grill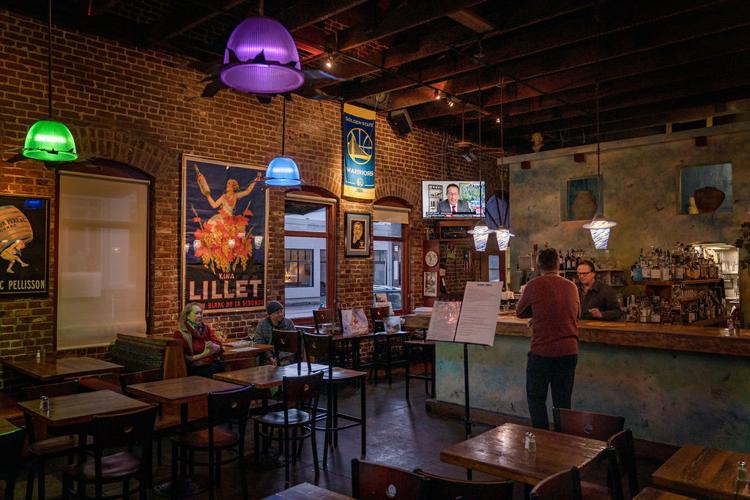 Johnnys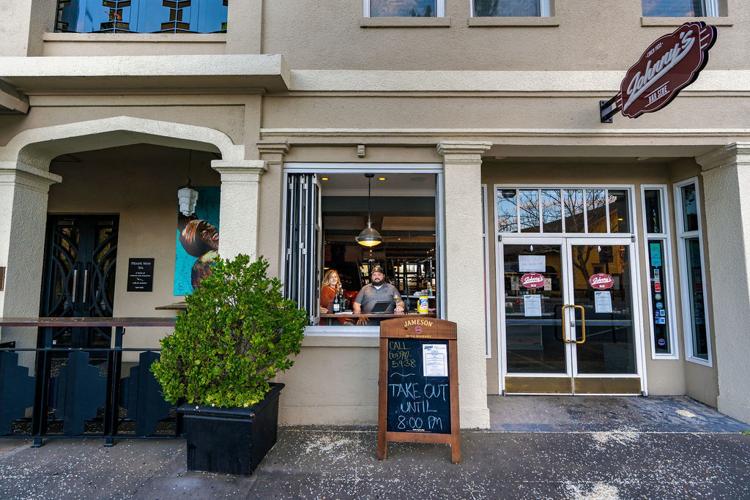 Puerto Valarta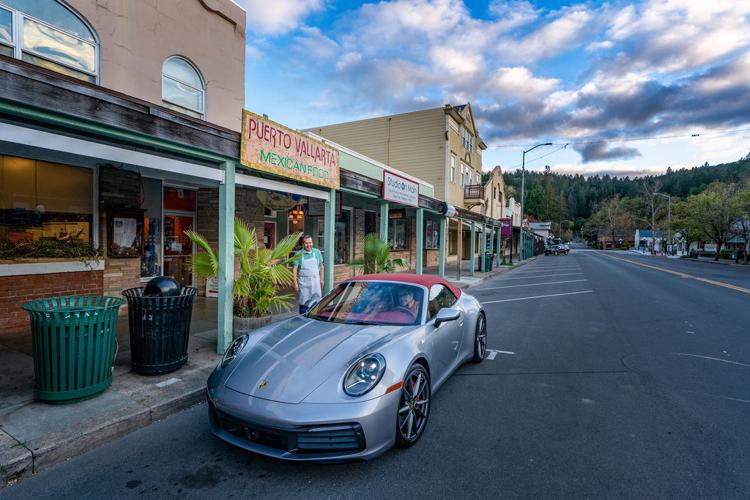 Calistoga Thai Kitchen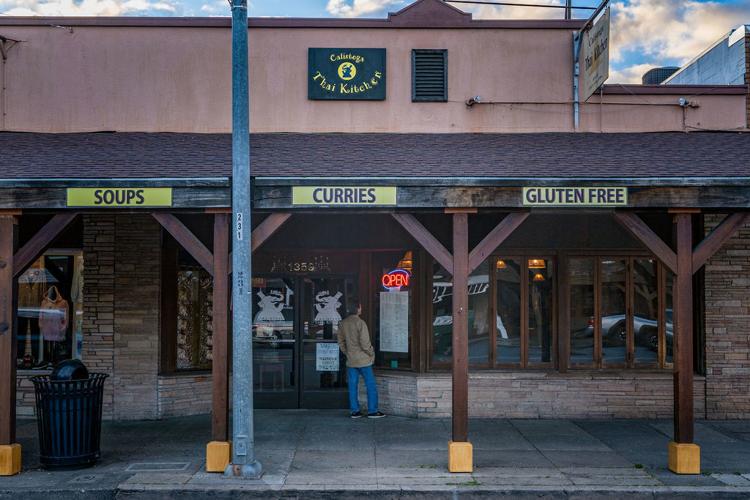 Theorem Vineyard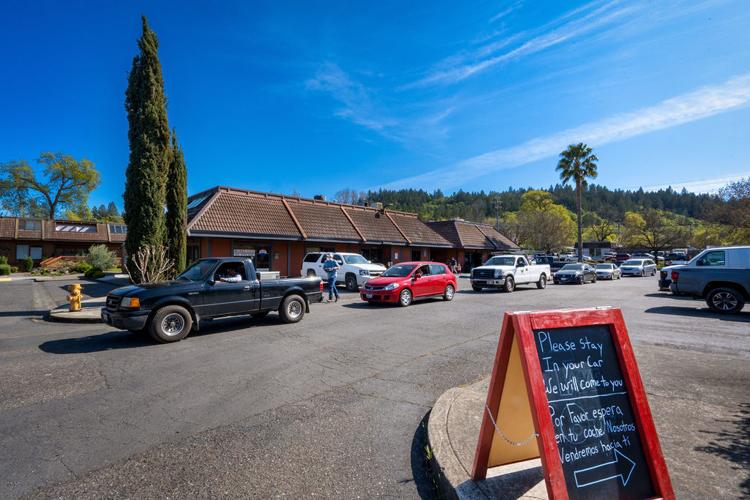 Evangeline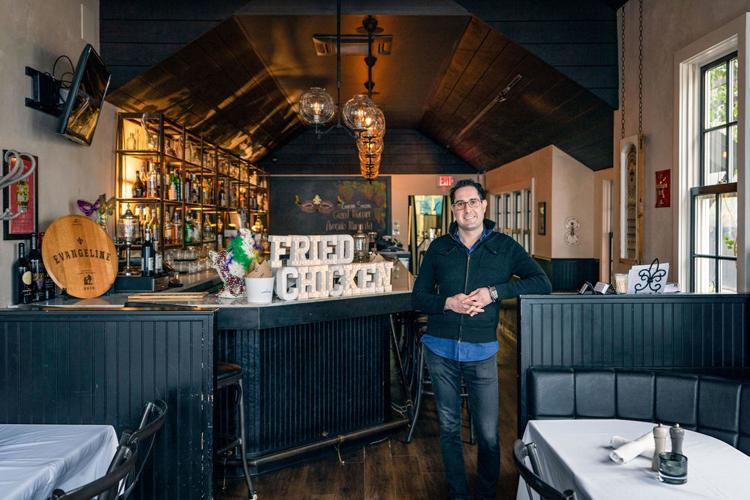 Napa Whole Foods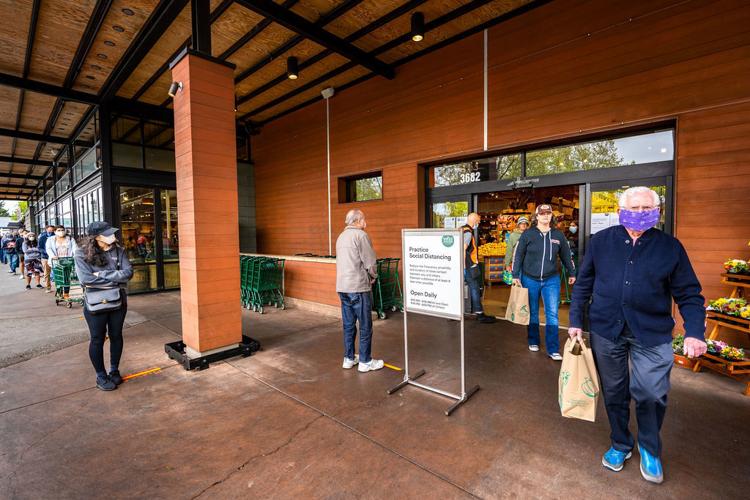 St. Helena Gott's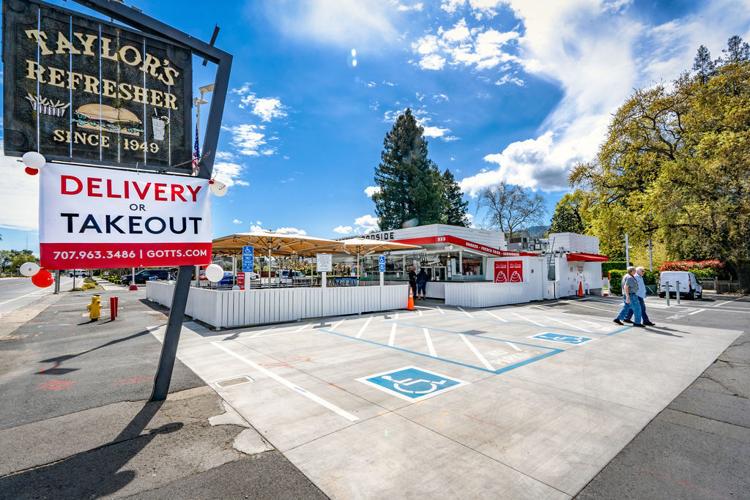 Press in St. Helena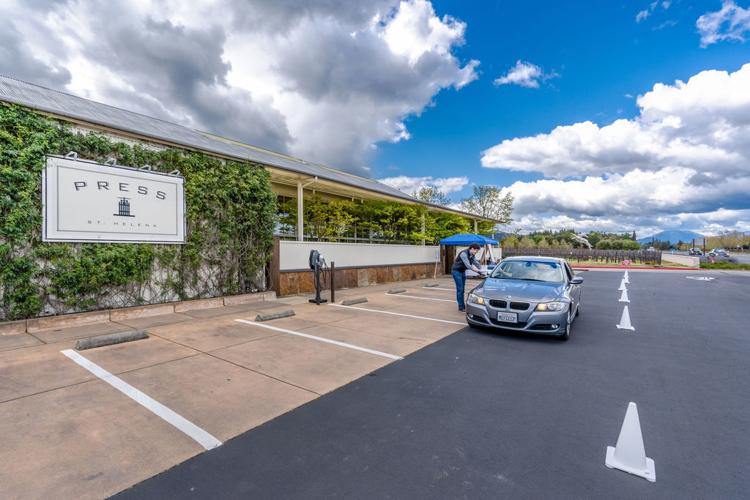 Tra Vigne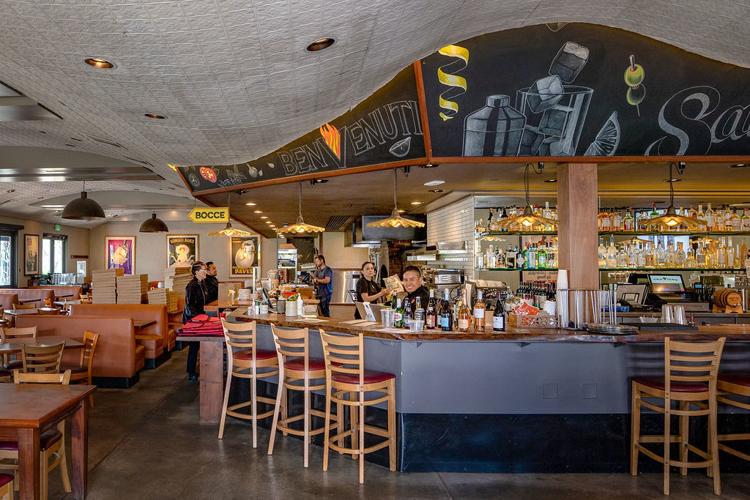 Napa Whole Foods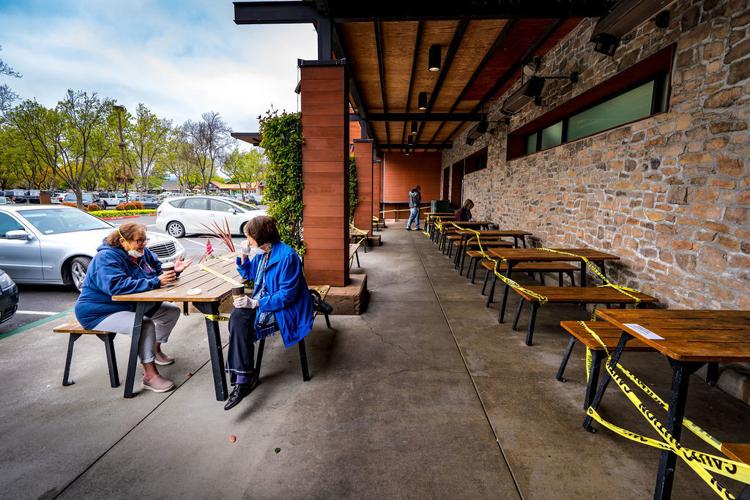 An empty street in Calistoga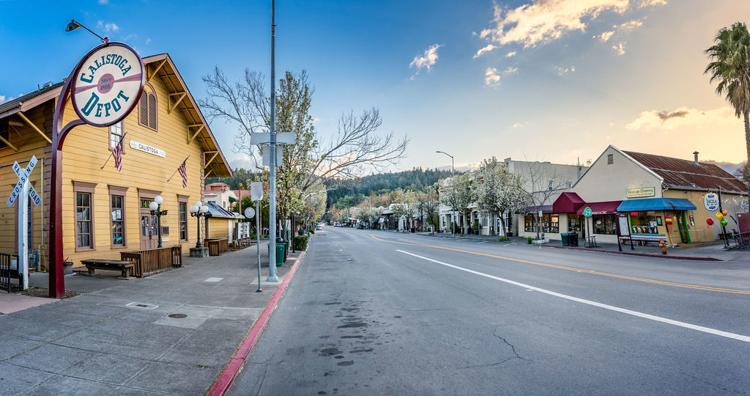 An empty Calistoga street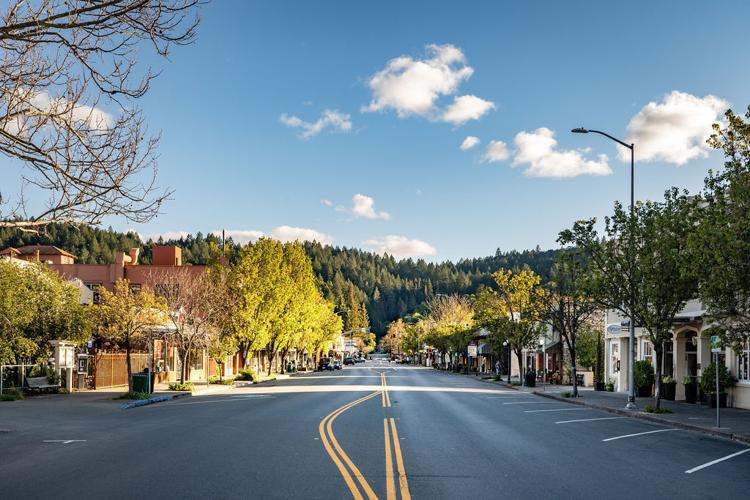 Ace Hardware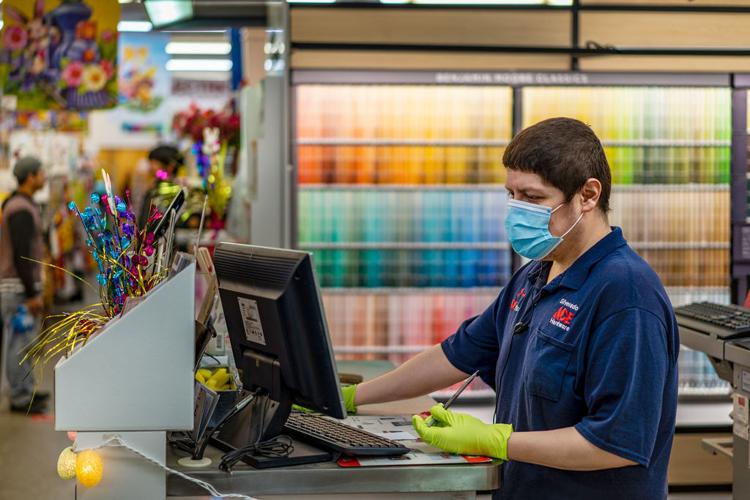 Ace Hardware in Calistoga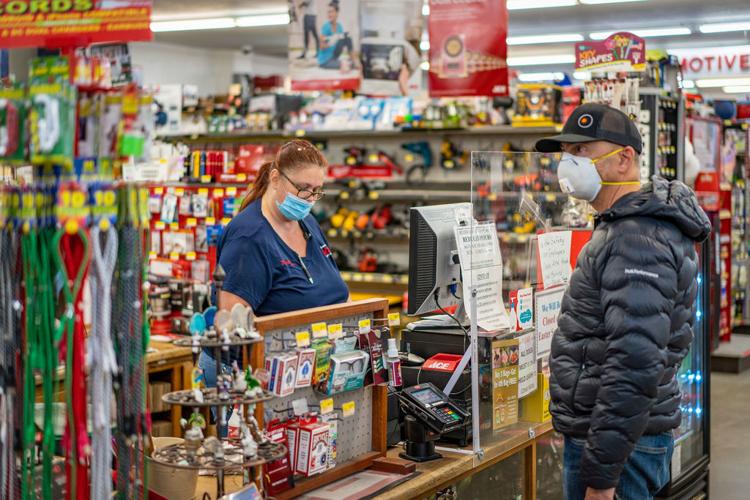 Calistoga CalMart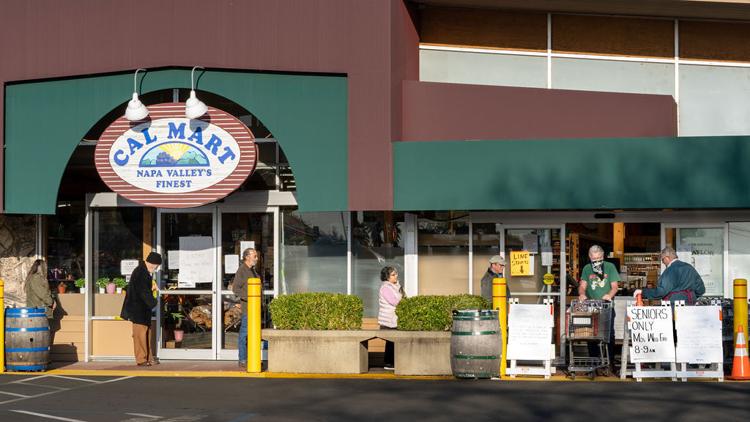 Calistoga Farmers Market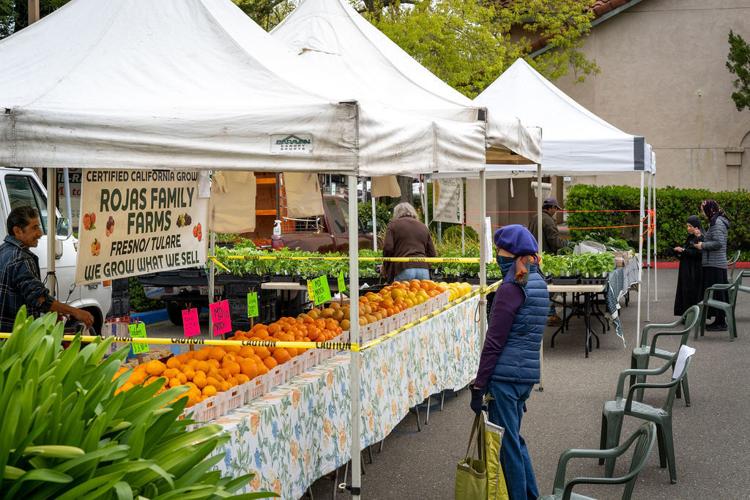 Calistoga Farmers Market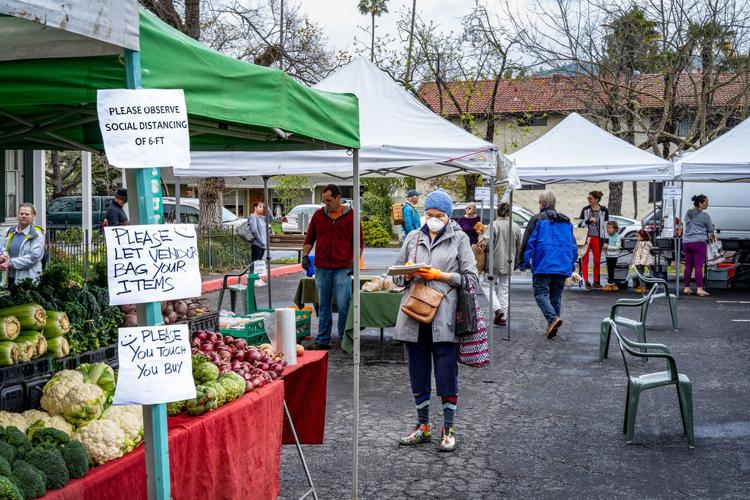 Calistoga Farmers Market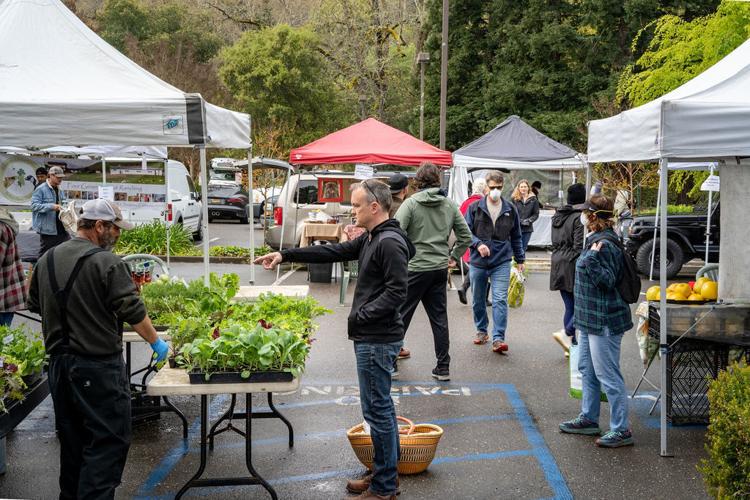 Calistoga Farmers Market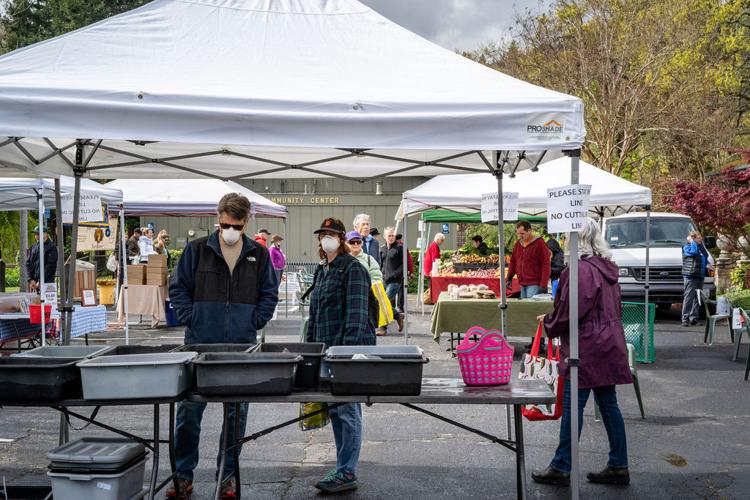 Calistoga Farmers Market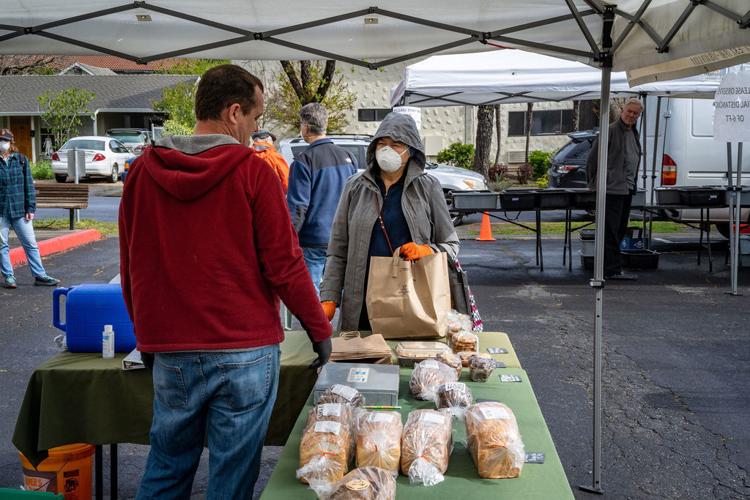 Calistoga Farmers Market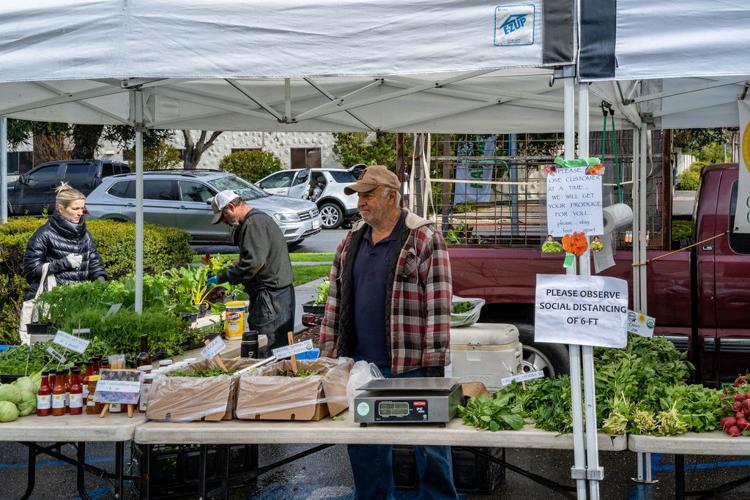 Calistoga Farmers Market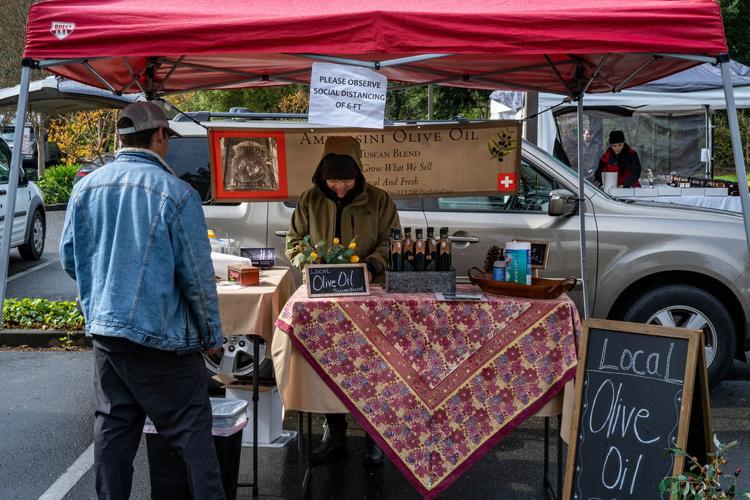 Calistoga Farmers Market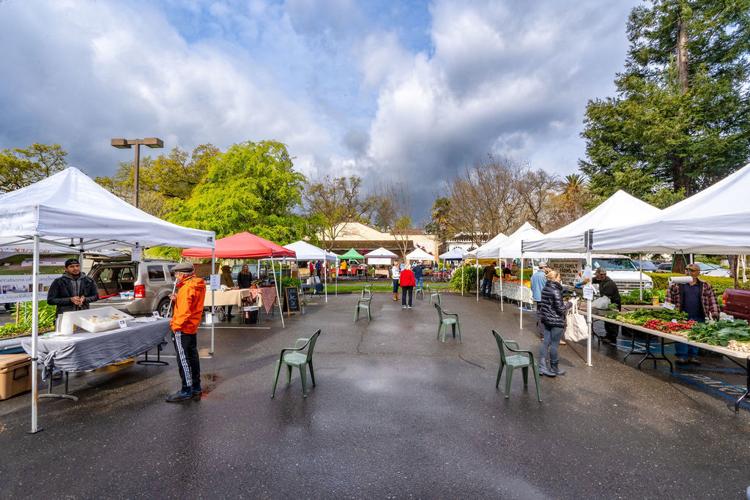 Easter Bunny tours Napa neighborhoods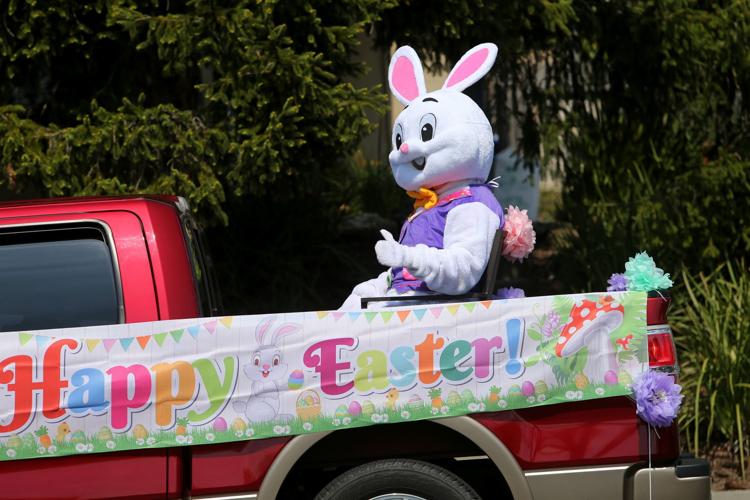 Whole Foods line, April 11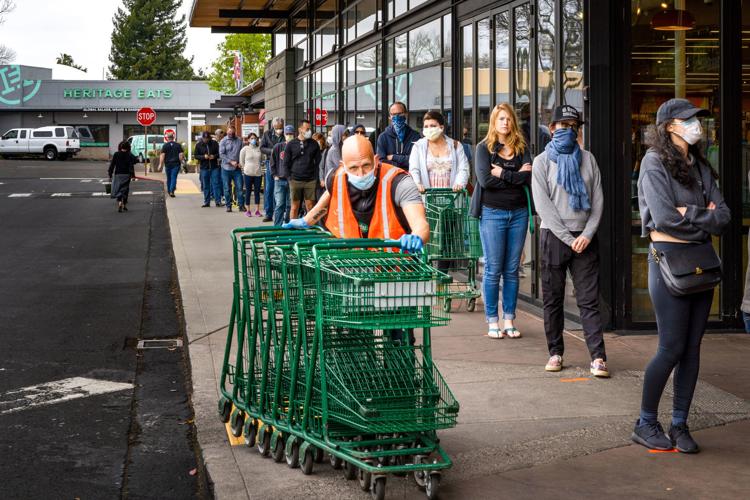 Grab-and-go school lunches in Napa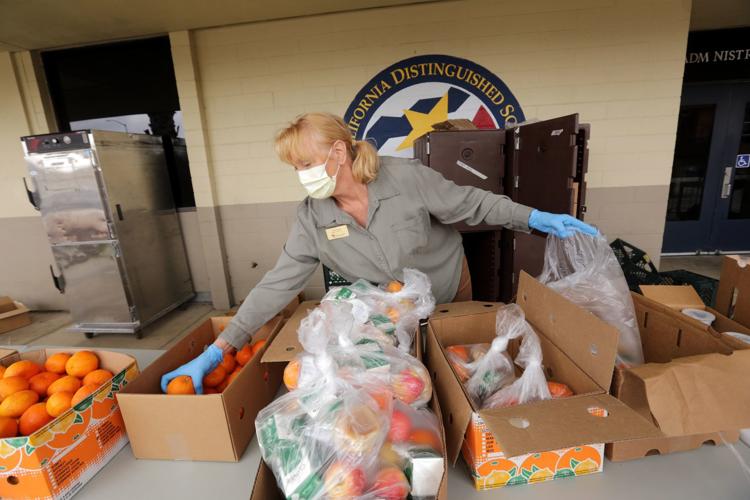 Grab-and-go school lunches in Napa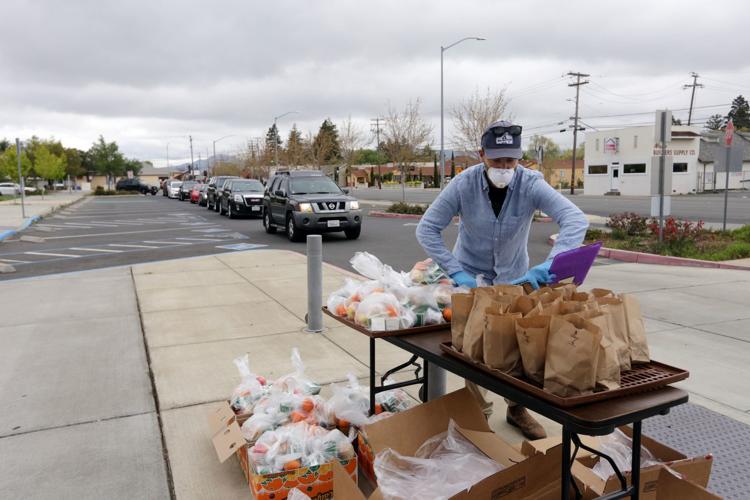 Grab-and-go school lunches in Napa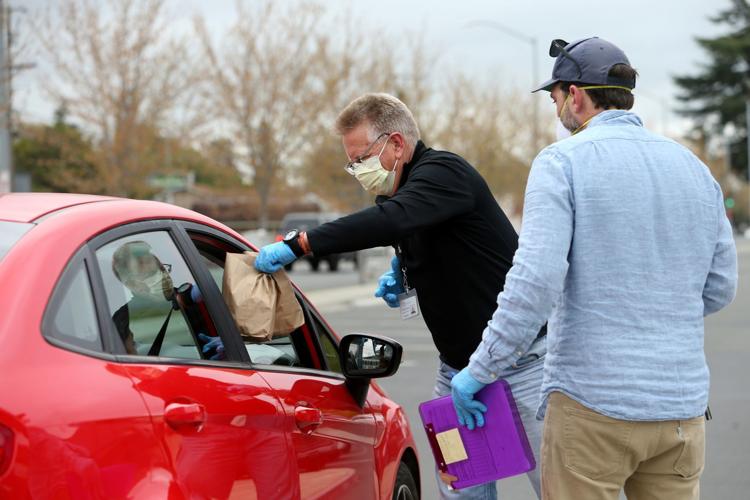 Grab-and-go school lunches in Napa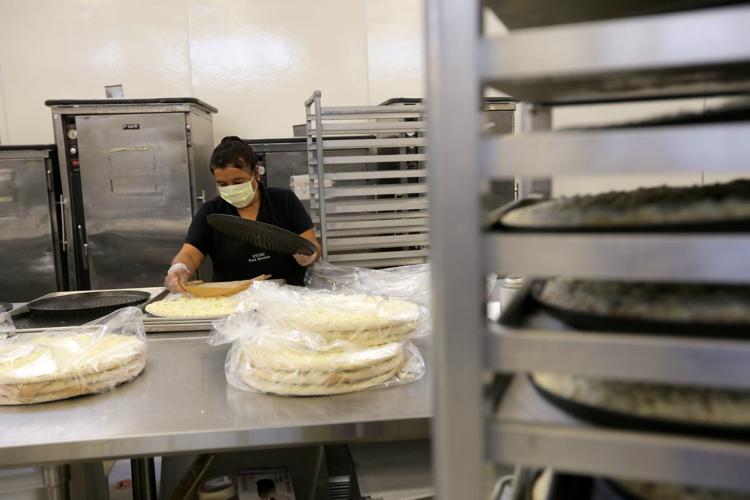 Grab-and-go school lunches in Napa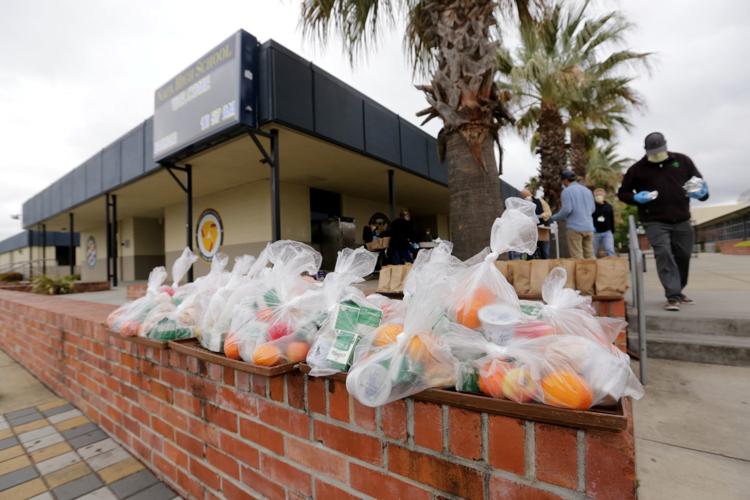 Sign of the times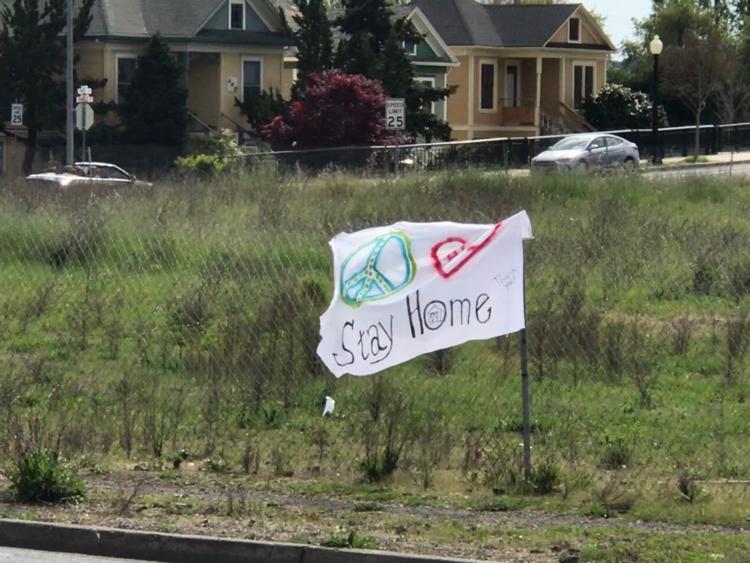 Sign of the times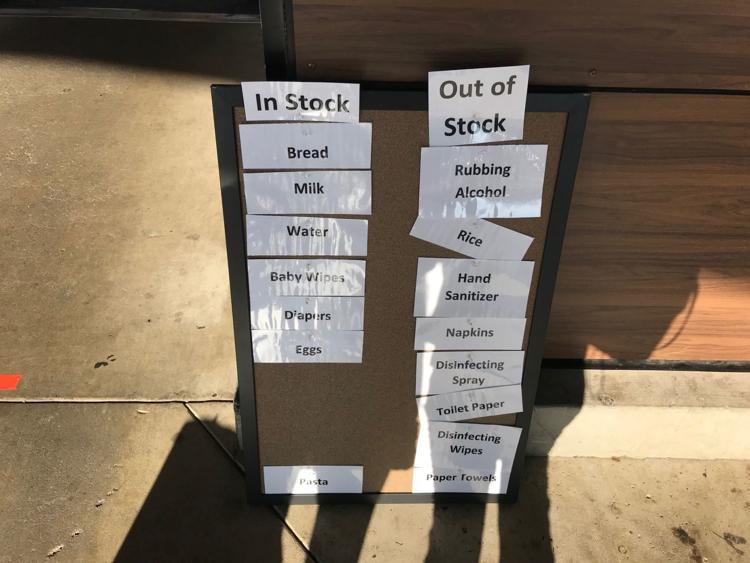 Napa's drive up clinic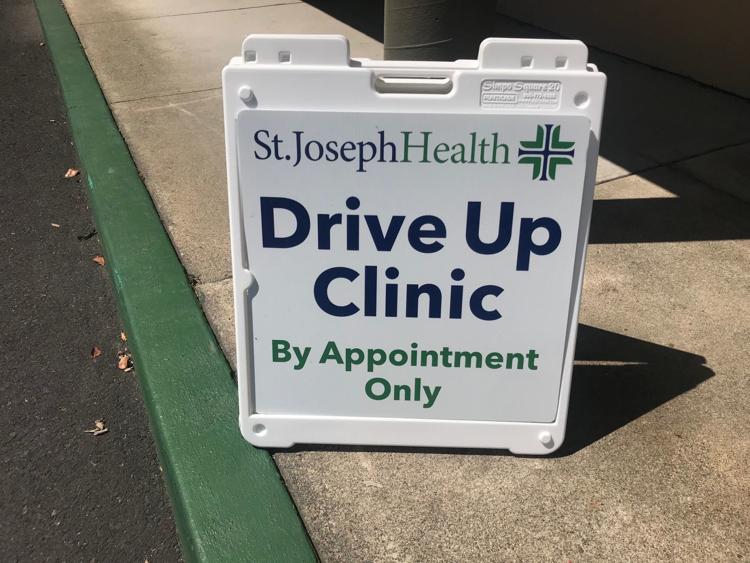 Taking a sample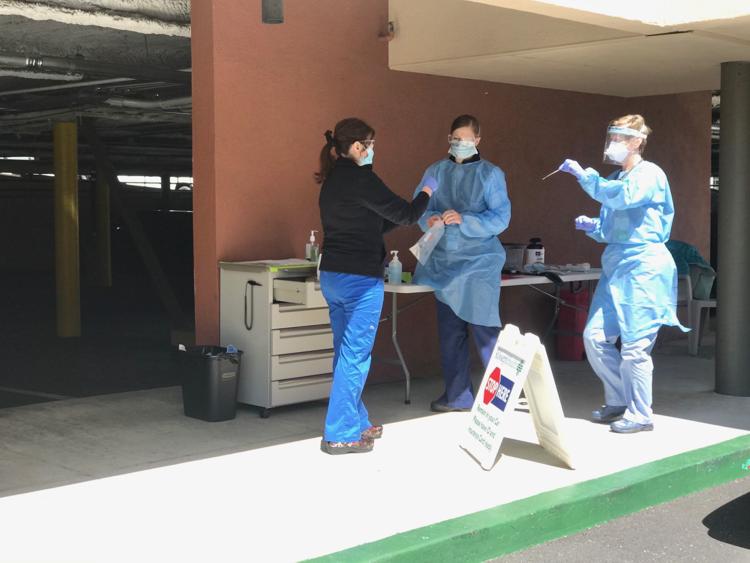 Nicole Landis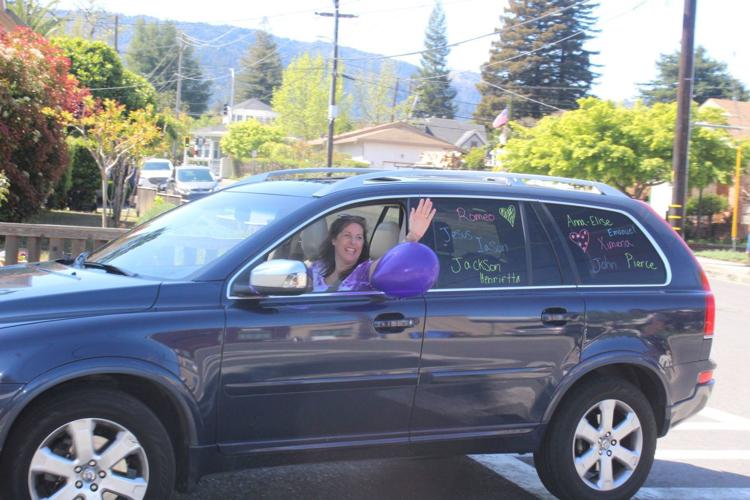 Napa Premium Outlets during the coronavirus epidemic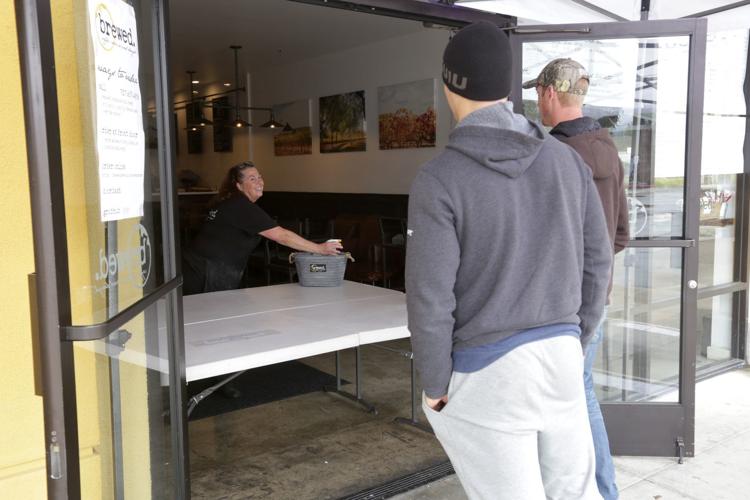 Making face shields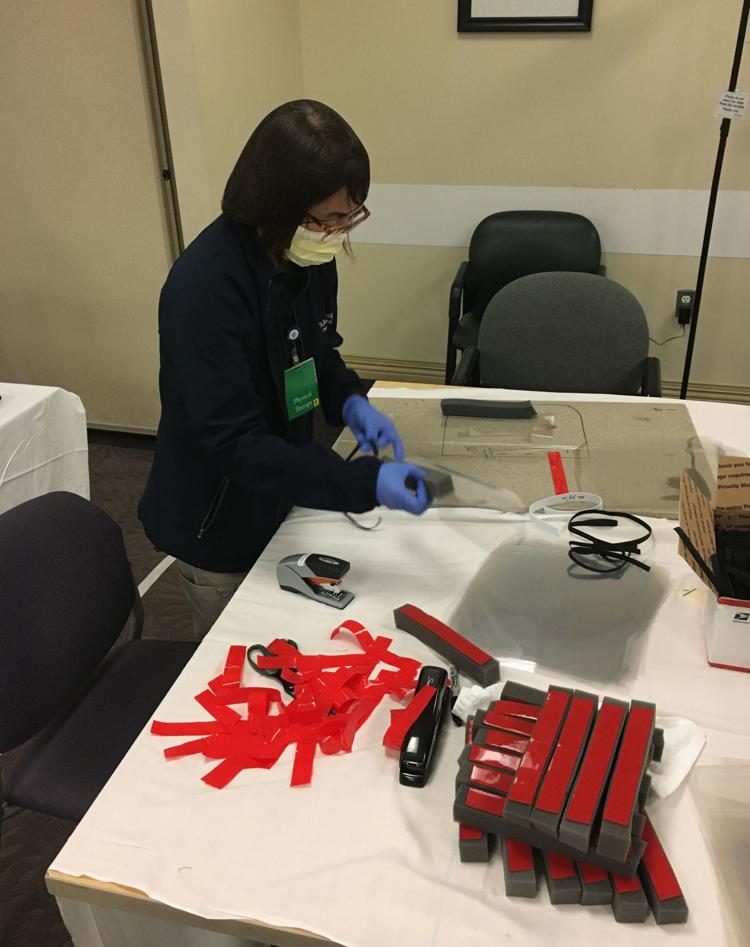 Face shields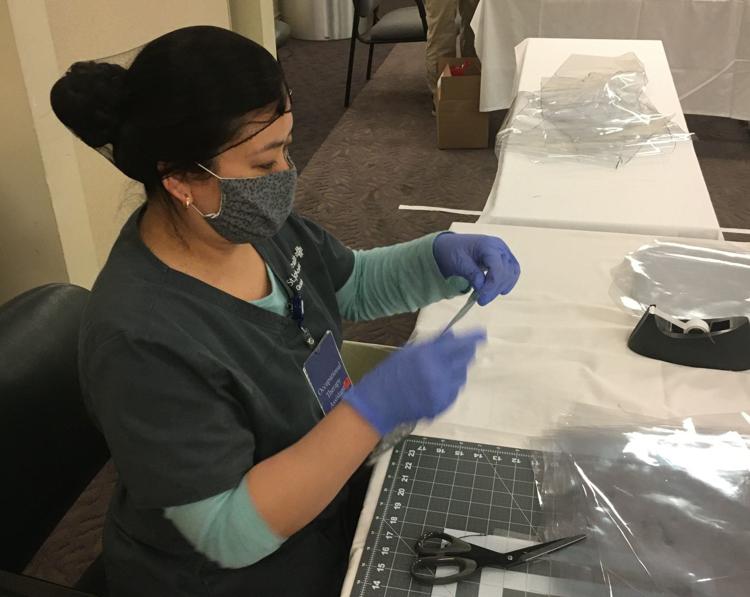 Free Meal Friday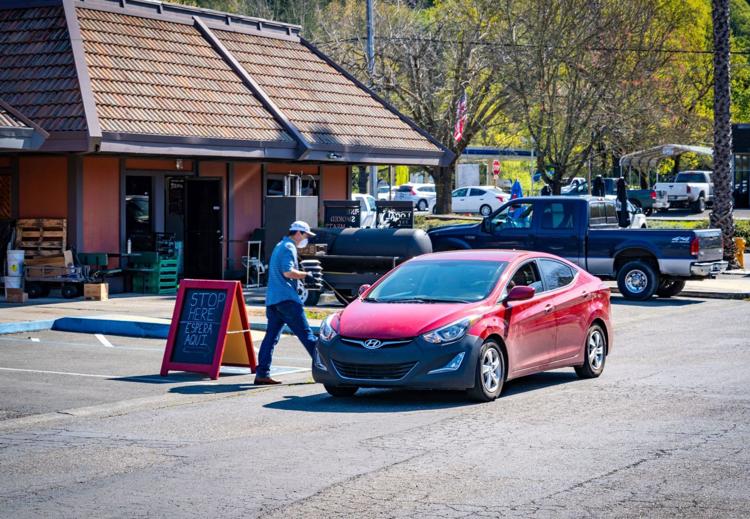 Free Meal Friday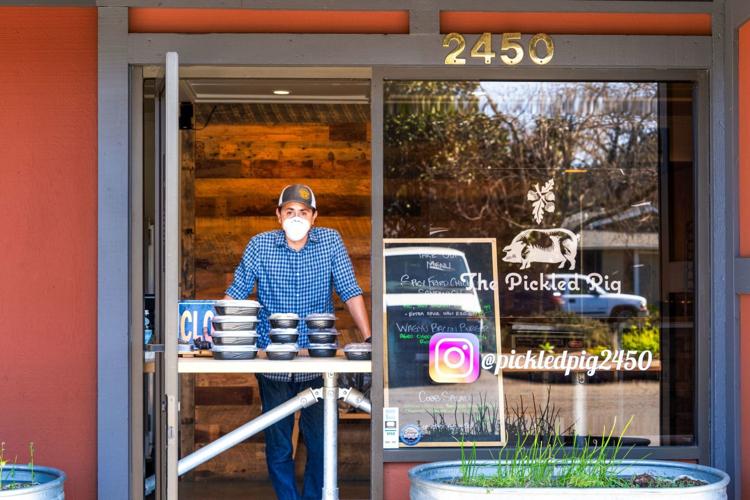 Social distancing signs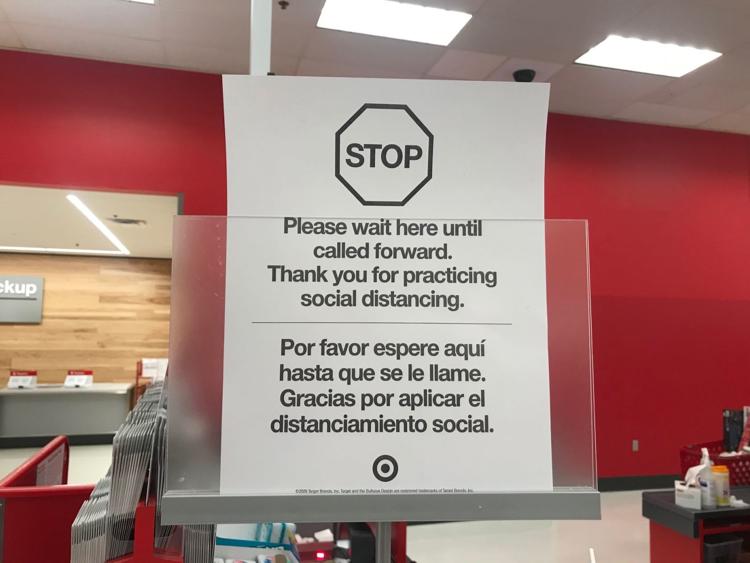 Social distancing signs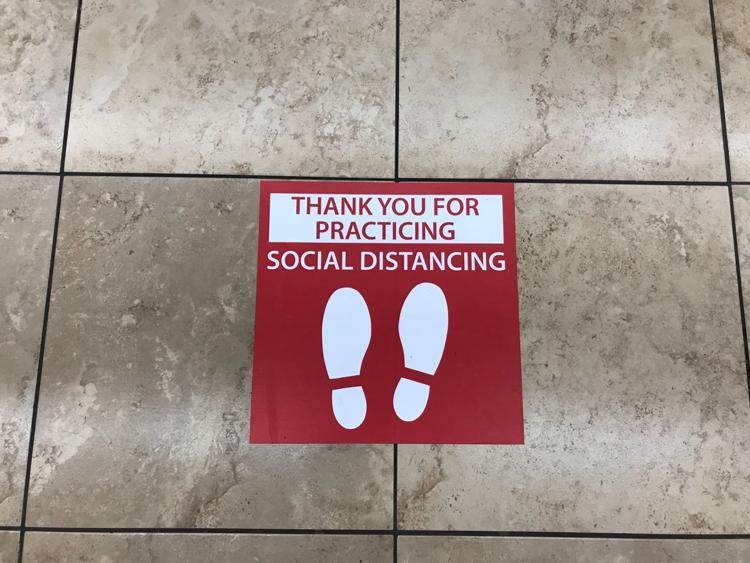 Bread delivery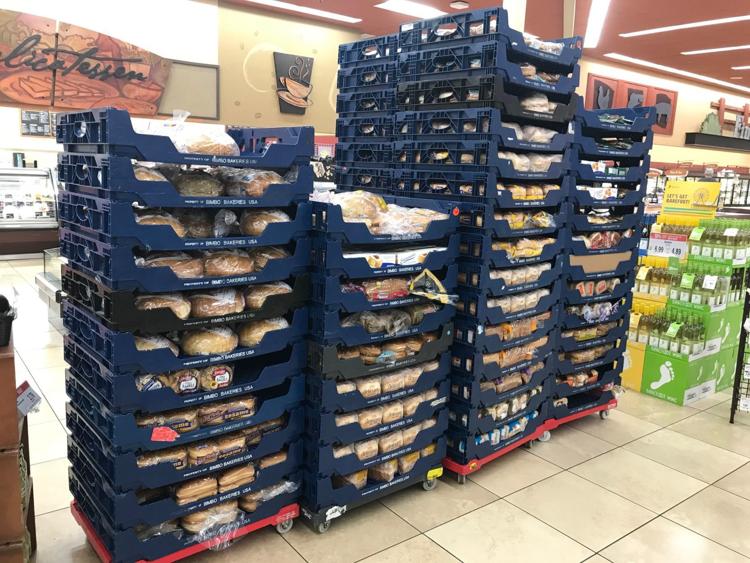 Dr. Manjappa at Queen of the Valley Medical Center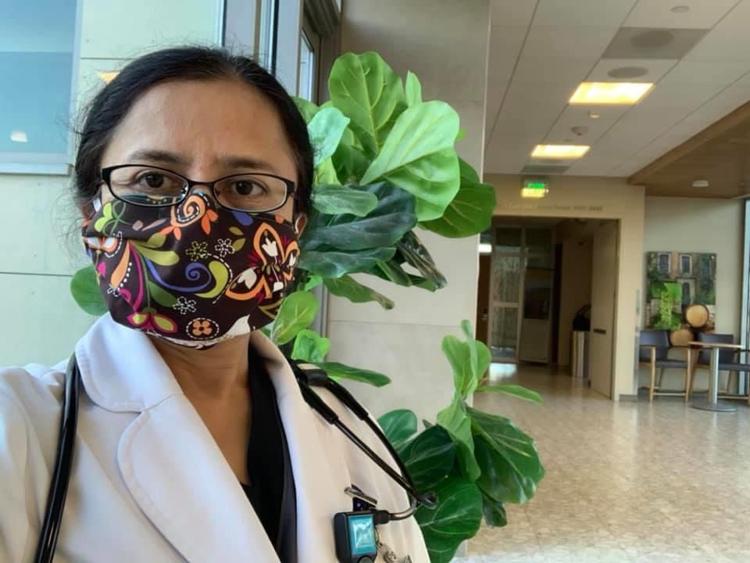 Bear on fence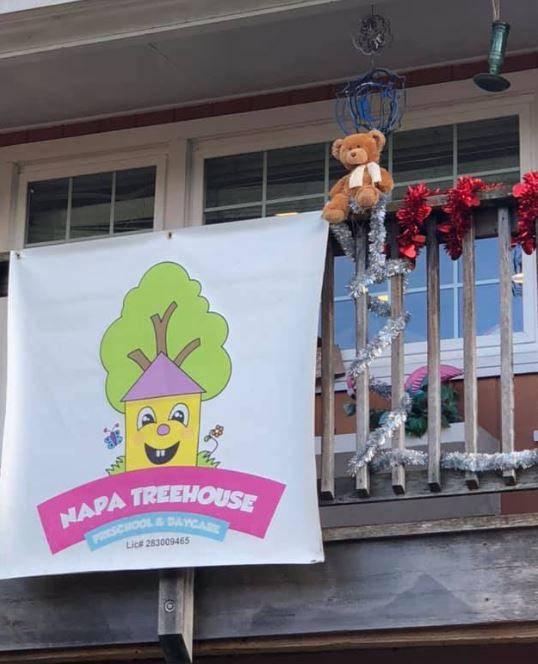 Bear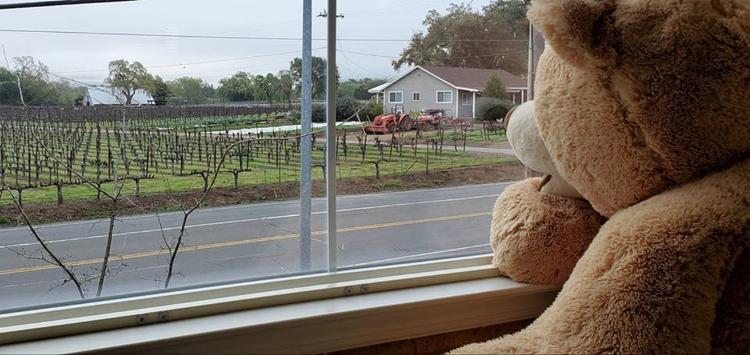 Dr. Adhye and Janice Peters RN
Napa police department employees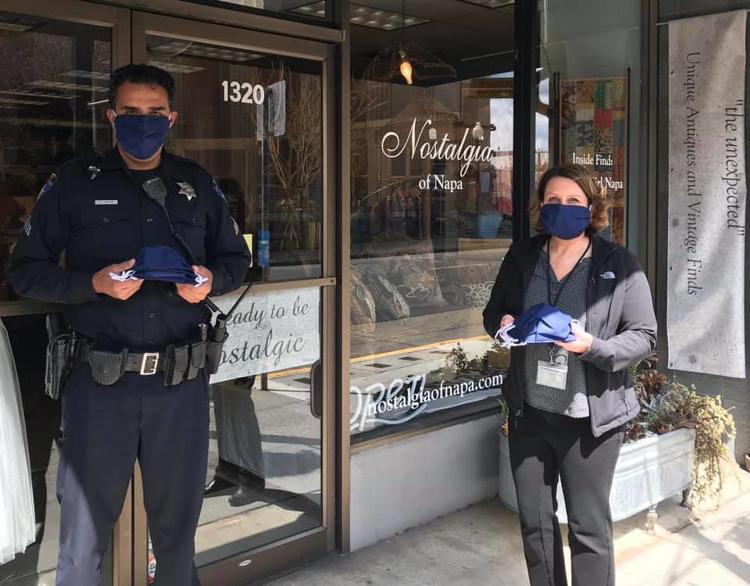 Andrea D. Hoogendoorn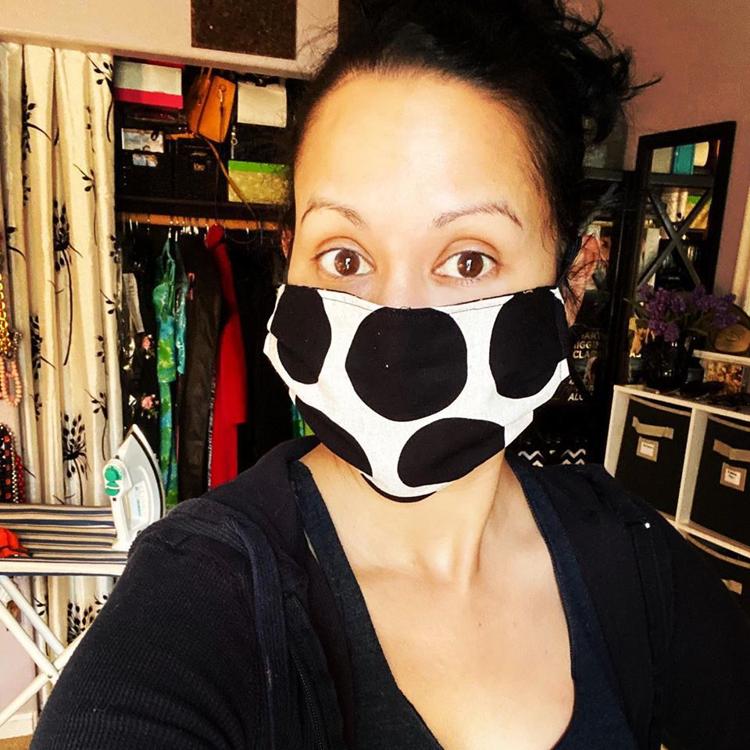 Hanh Ho Egan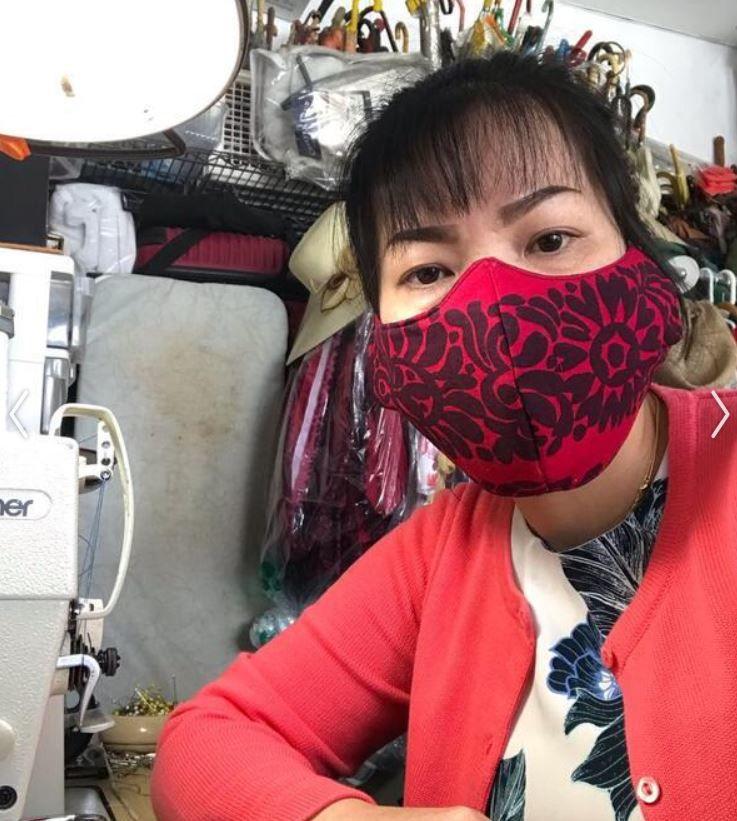 Matthew Blach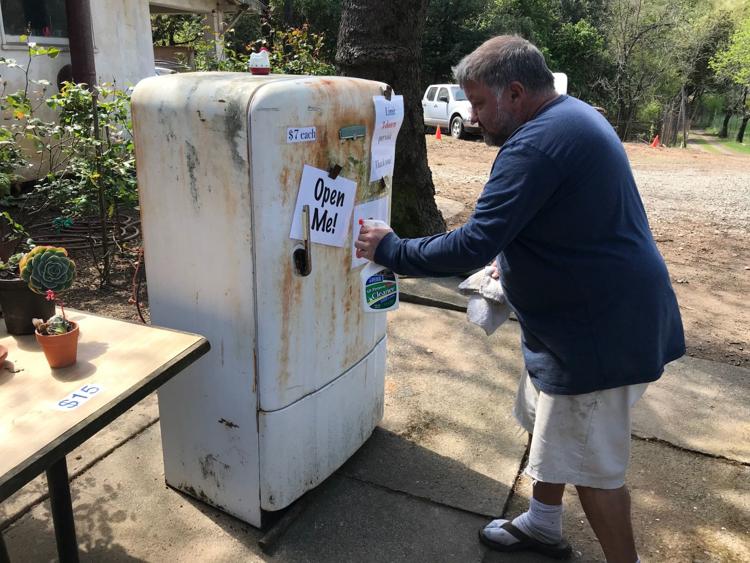 American Canyon park sign, social distancing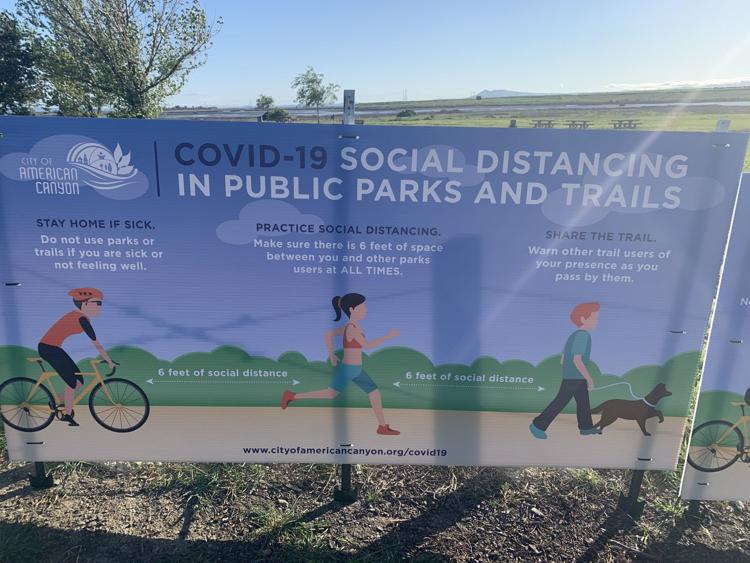 Cal Mart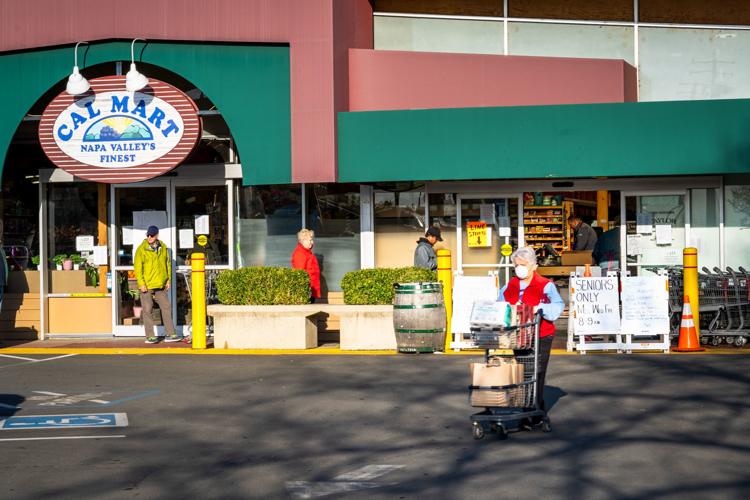 Calistoga take-out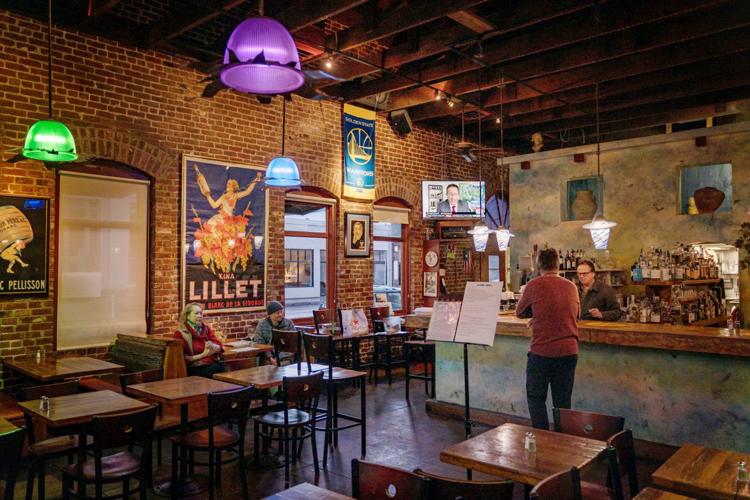 Calistoga take-out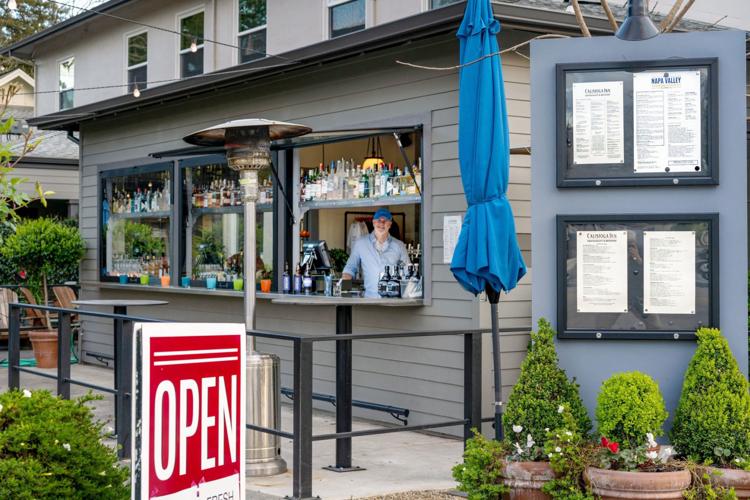 Calistoga take-out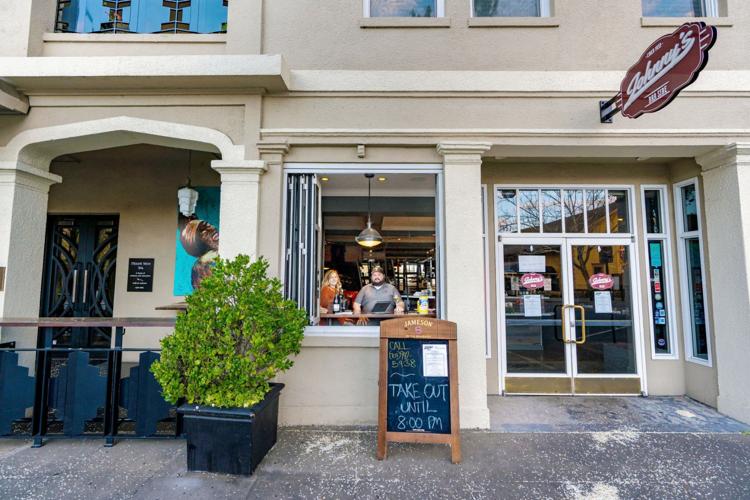 Calistoga take-out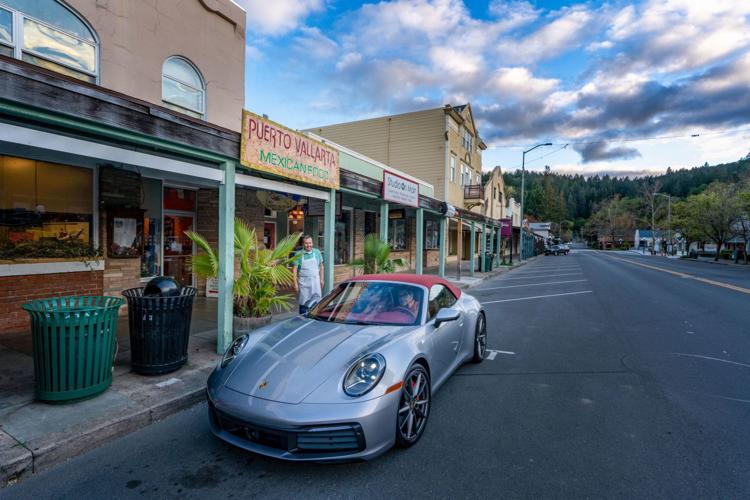 Calistoga take-out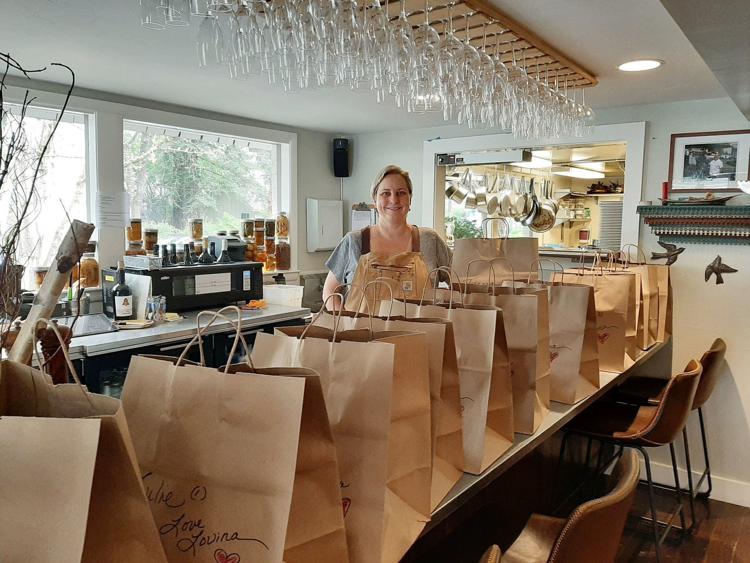 Food pick up signs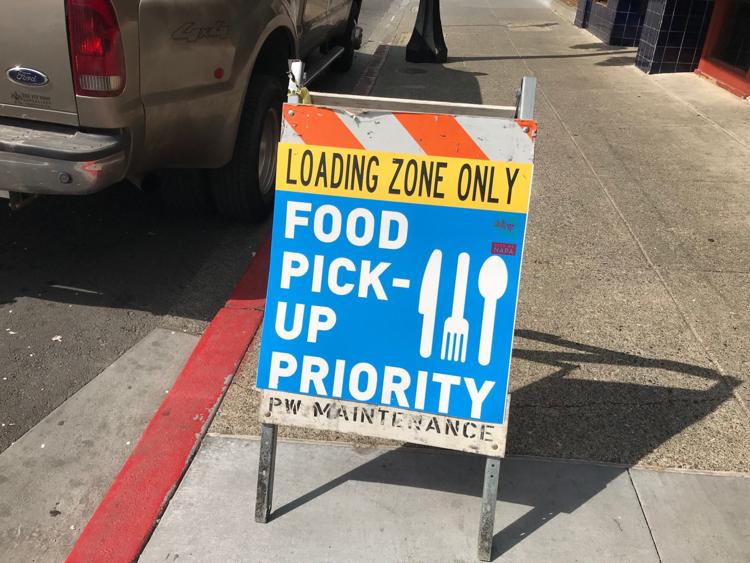 VNV welcome center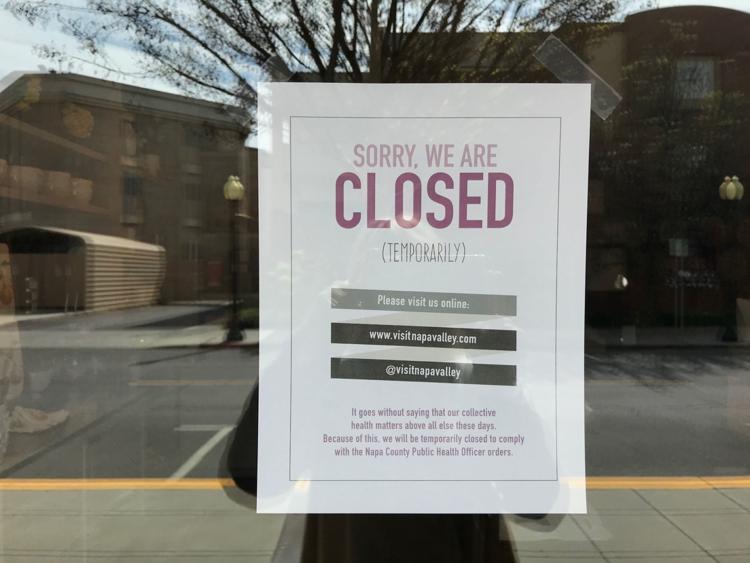 Main Street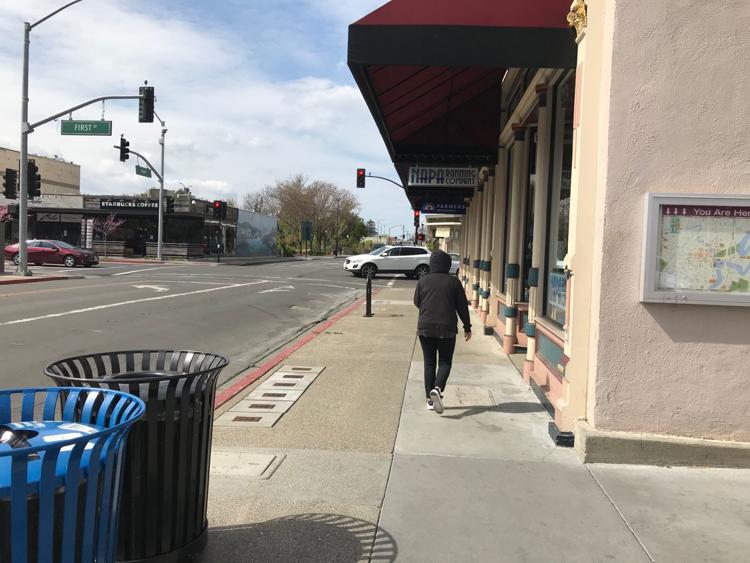 Empty Kohl's parking lot
Napa Running Co.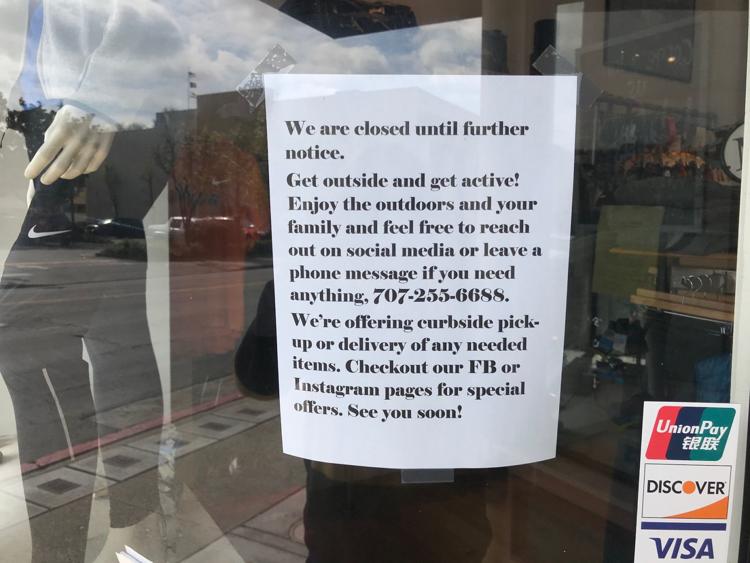 Bread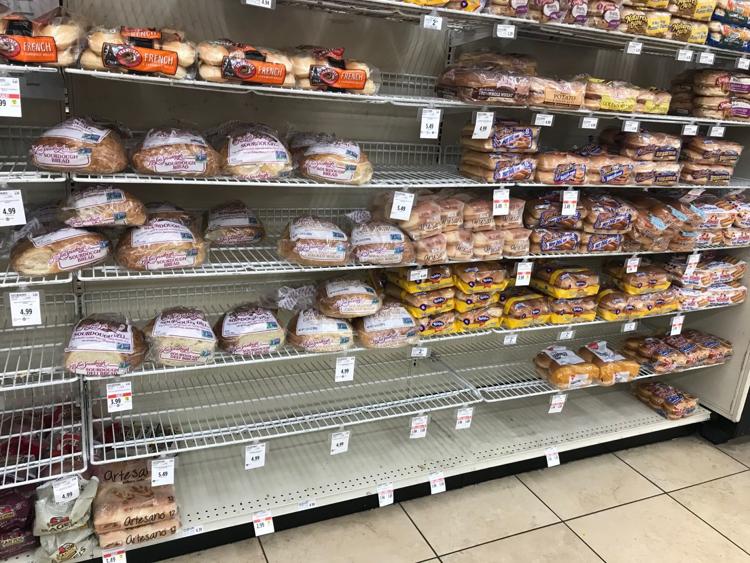 Cleaning at the check out station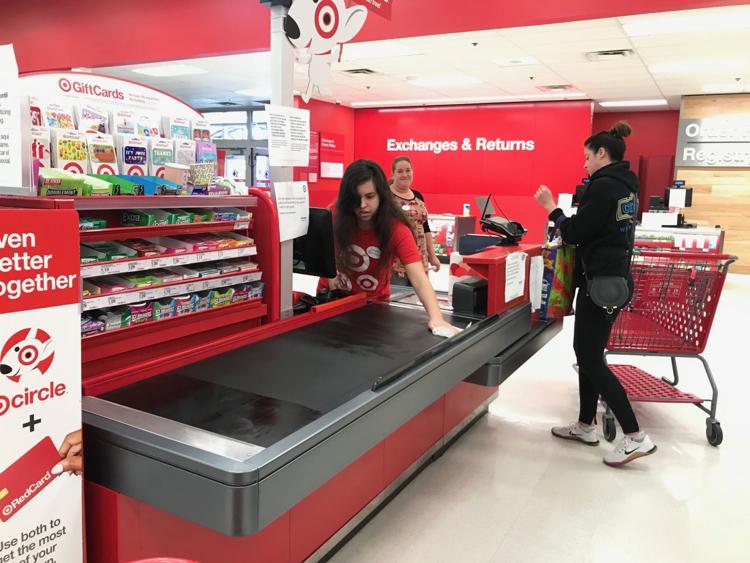 Restocking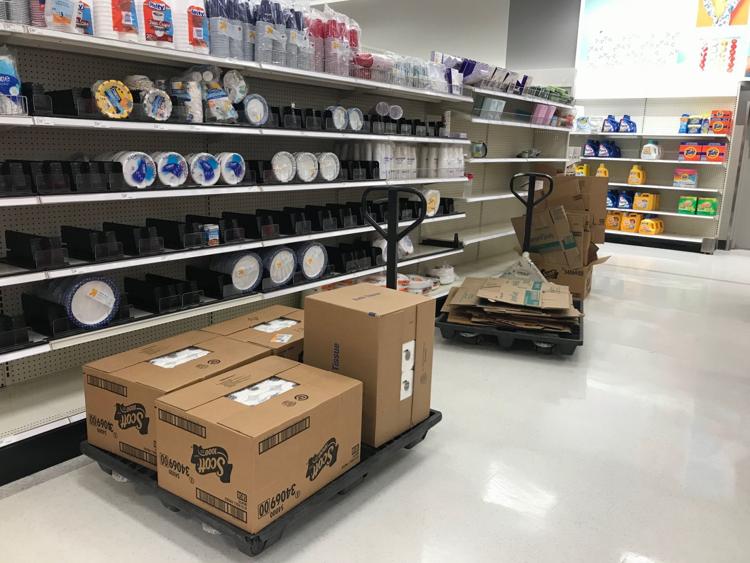 Toilet paper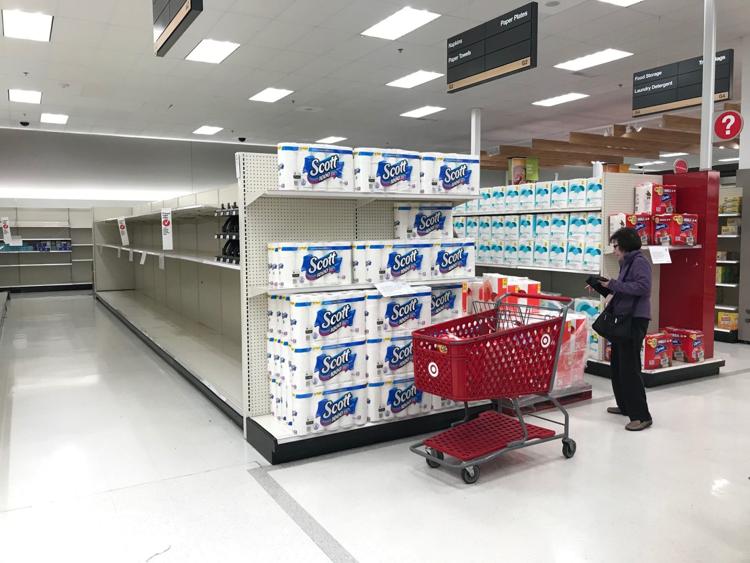 Toilet paper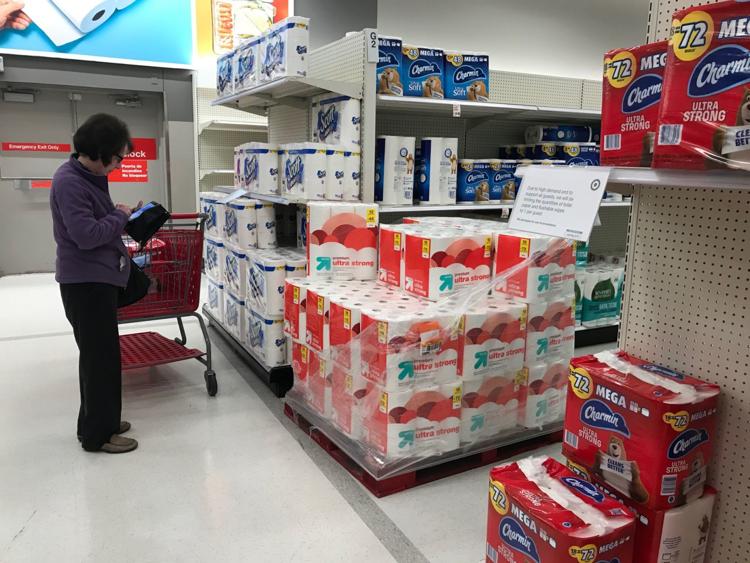 More wipes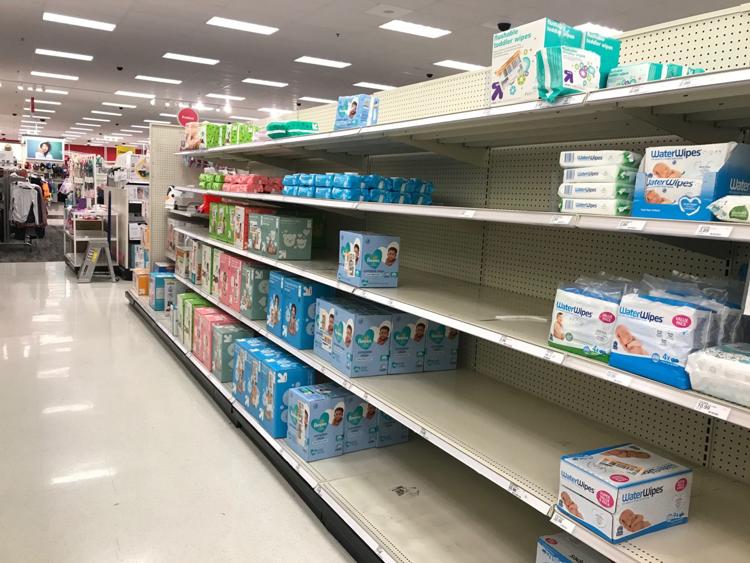 Restocking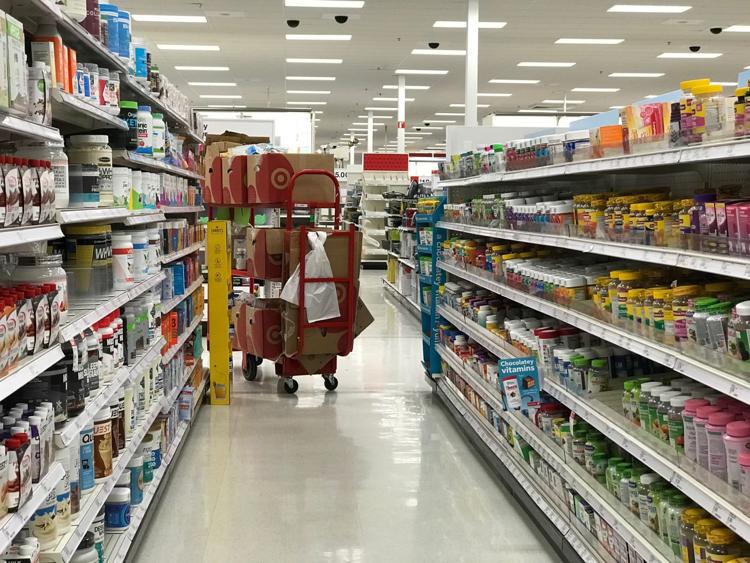 Disinfectant wipes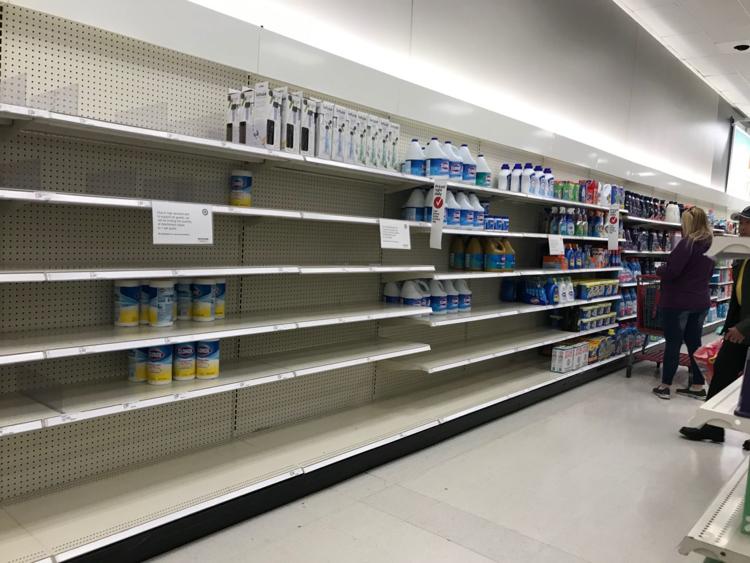 Raley's eggs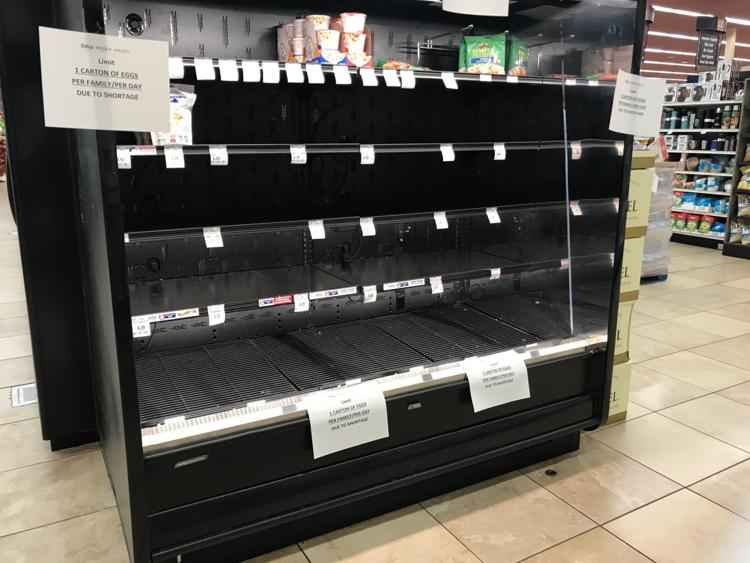 Produce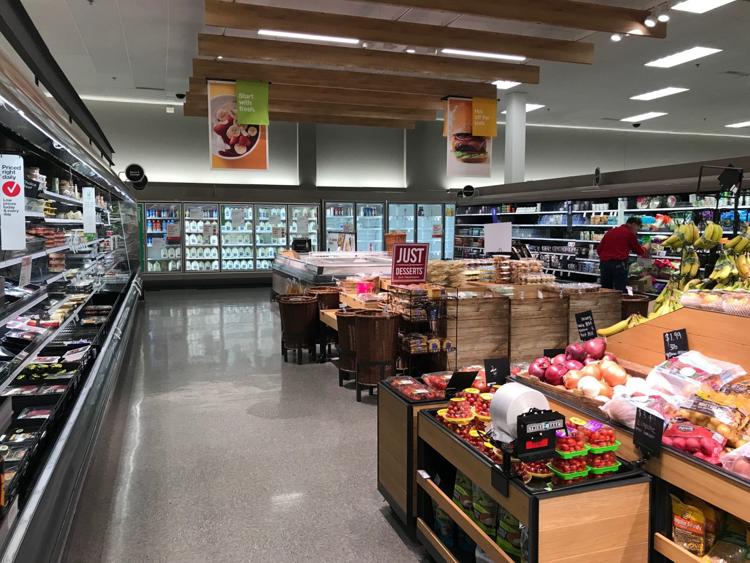 Restocking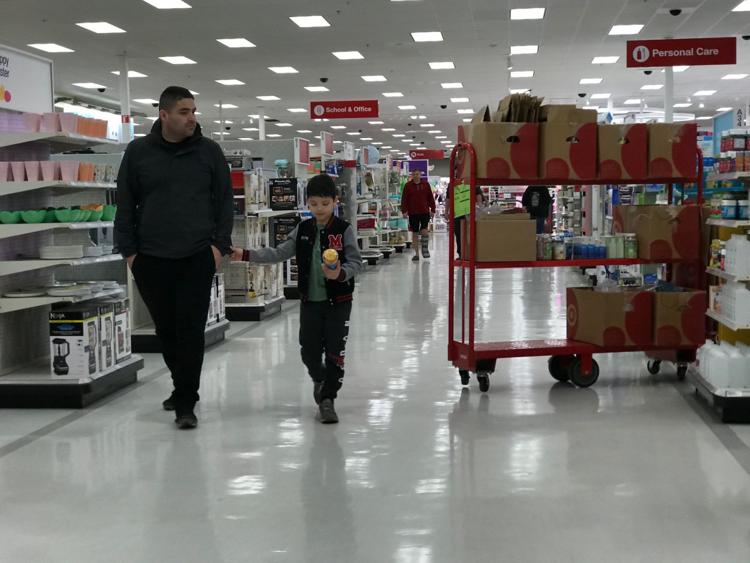 Raley's barriers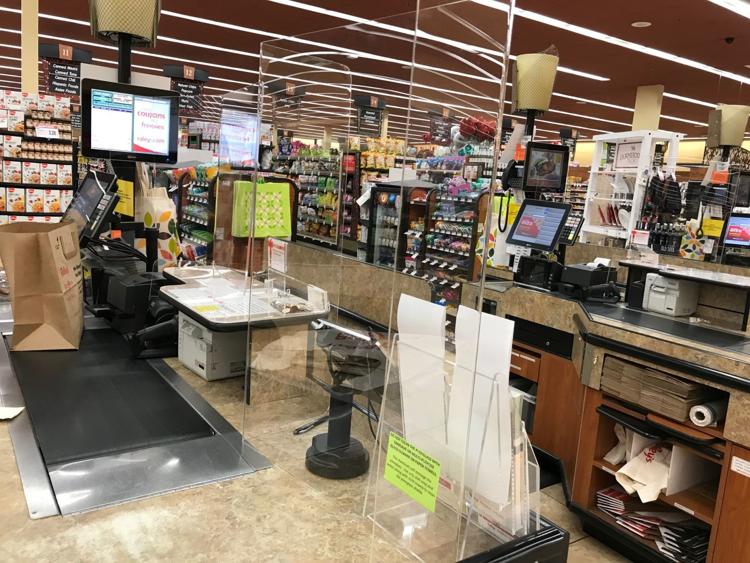 Raley's bulk foods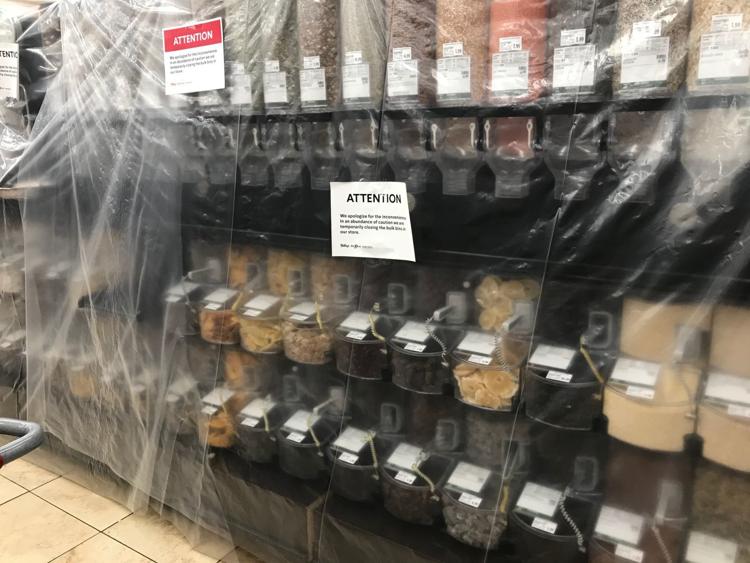 Water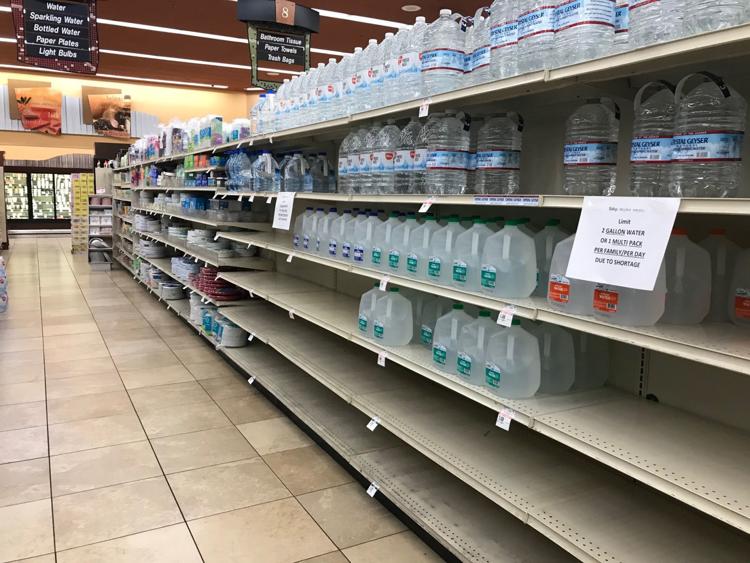 Raley's check out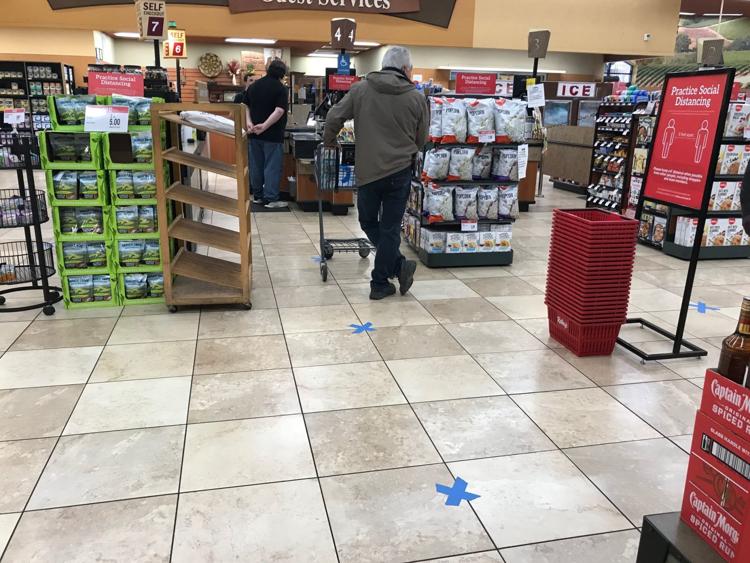 Raley's signs
Squeeze Inn Hamburgers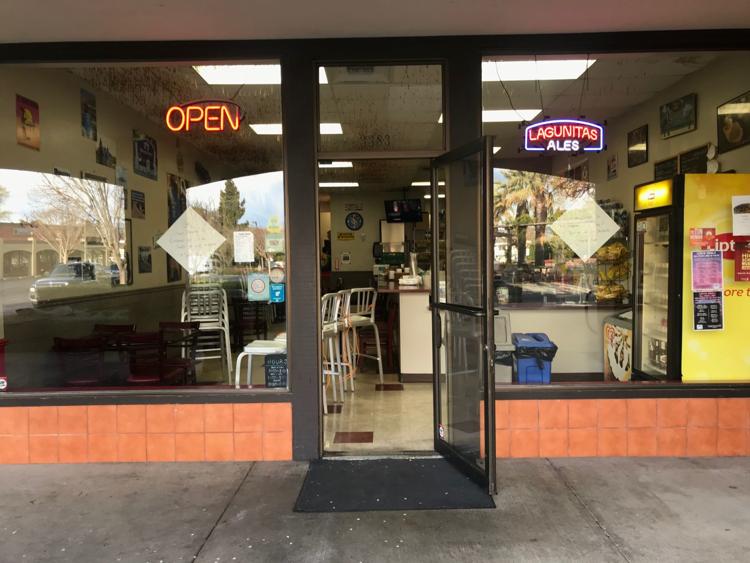 The parking lot at Redwood Plaza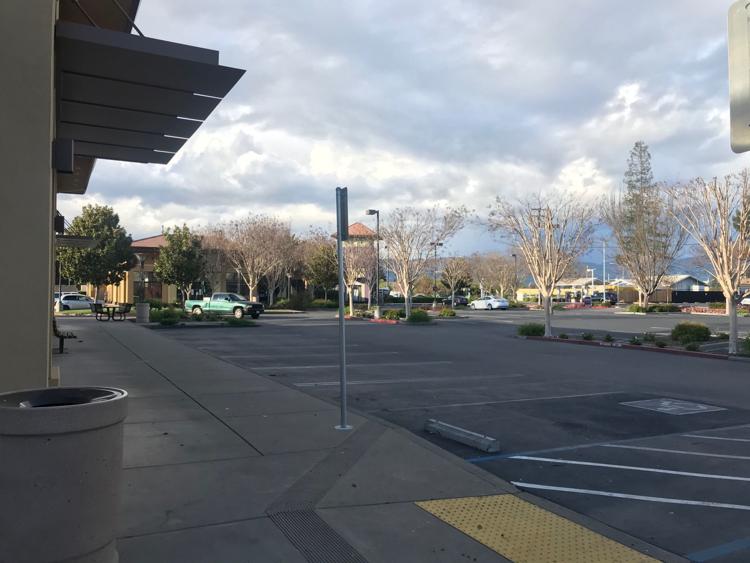 Demand increases for Napa food relief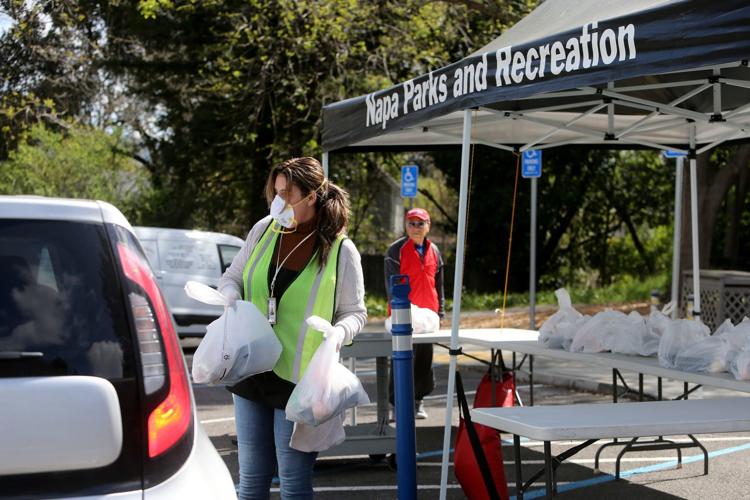 St. Helena Safeway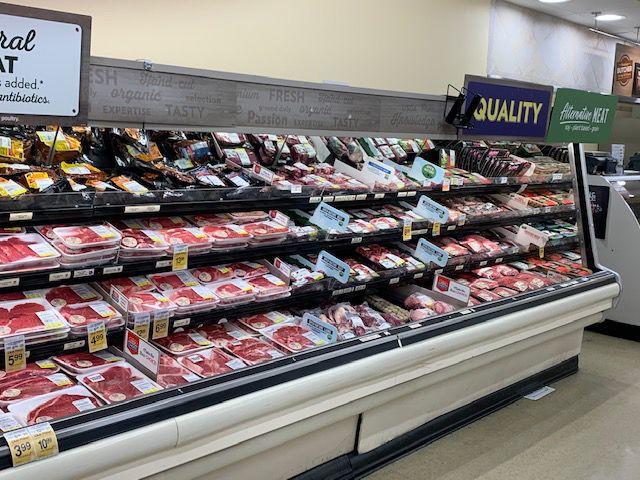 St. Helena Safeway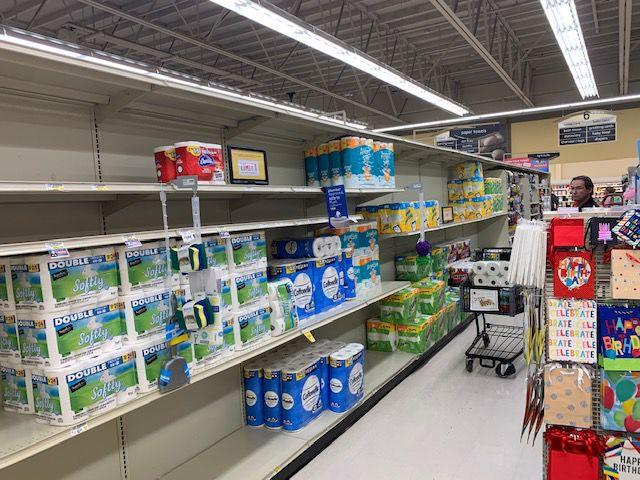 Napa Target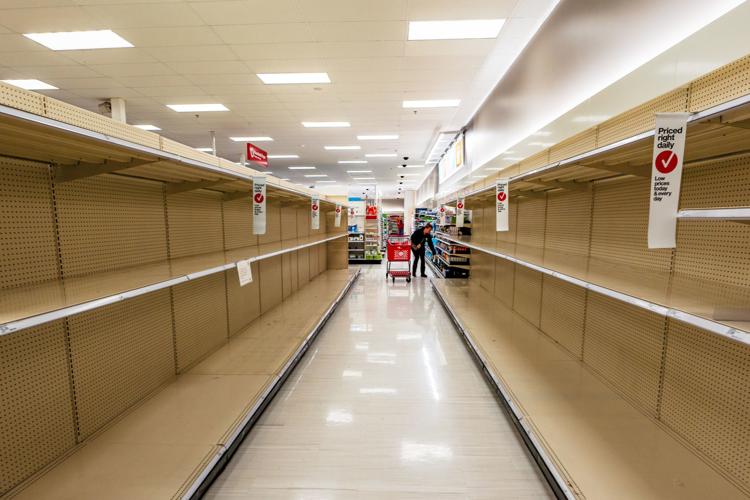 Ciccio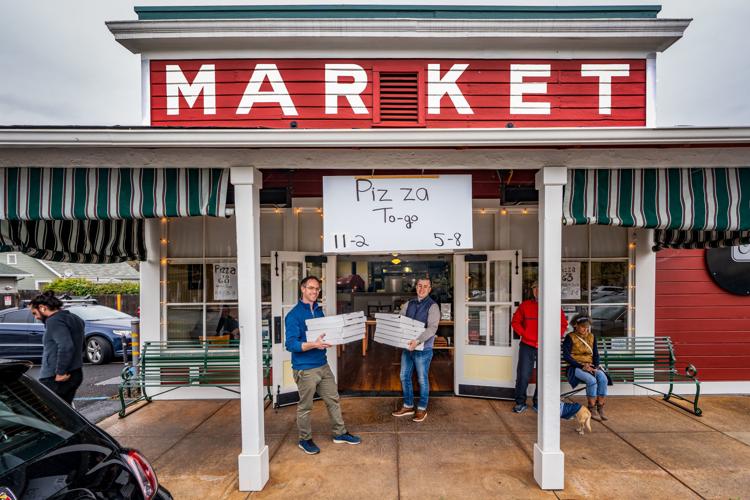 Safeway in St. Helena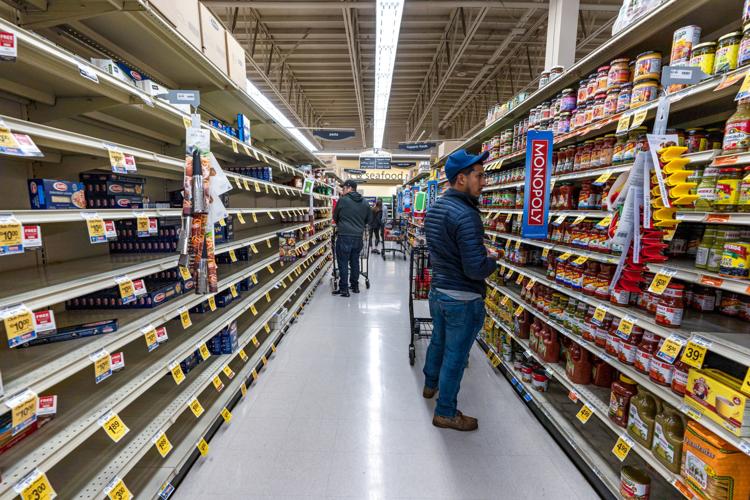 Milk at Raley's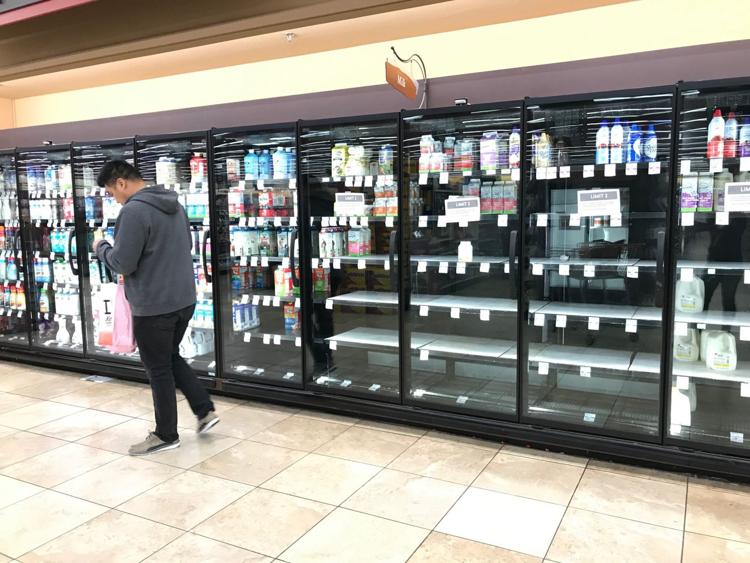 Umpqua bank
Target toilet paper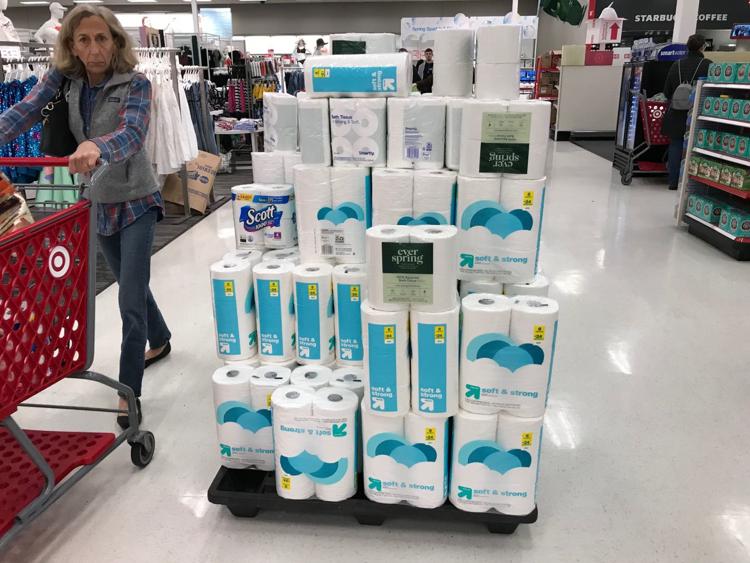 Bel Aire shoppers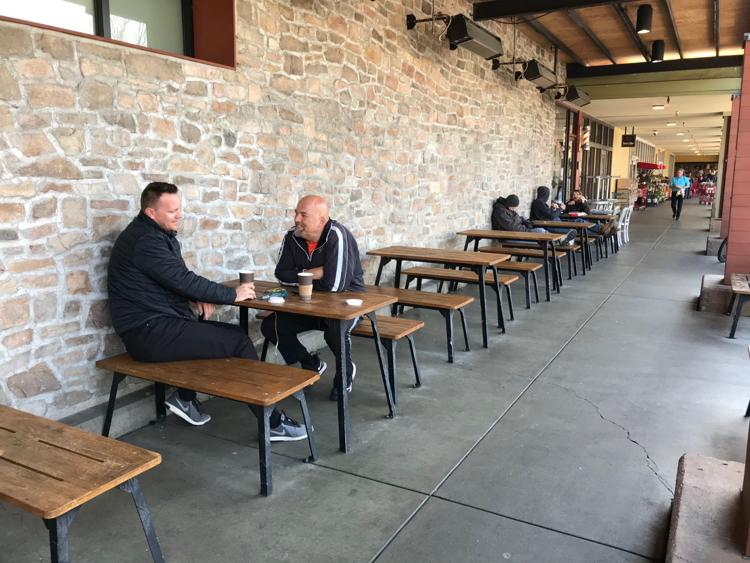 South Napa Target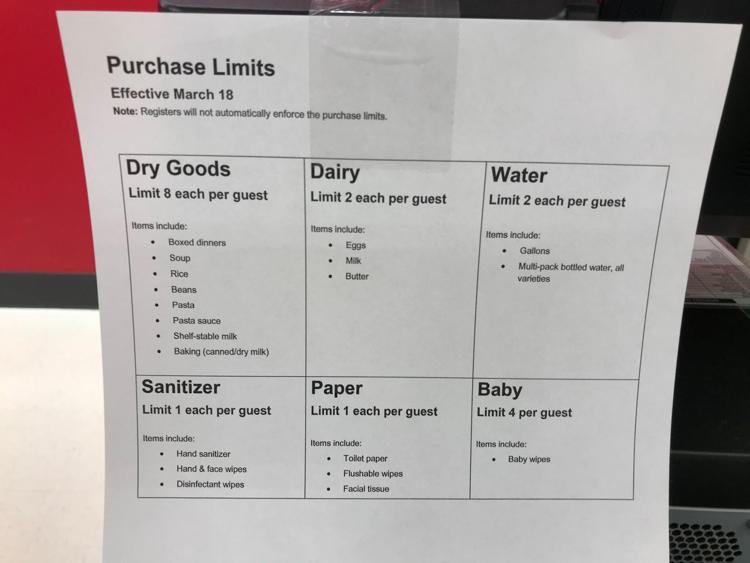 World Market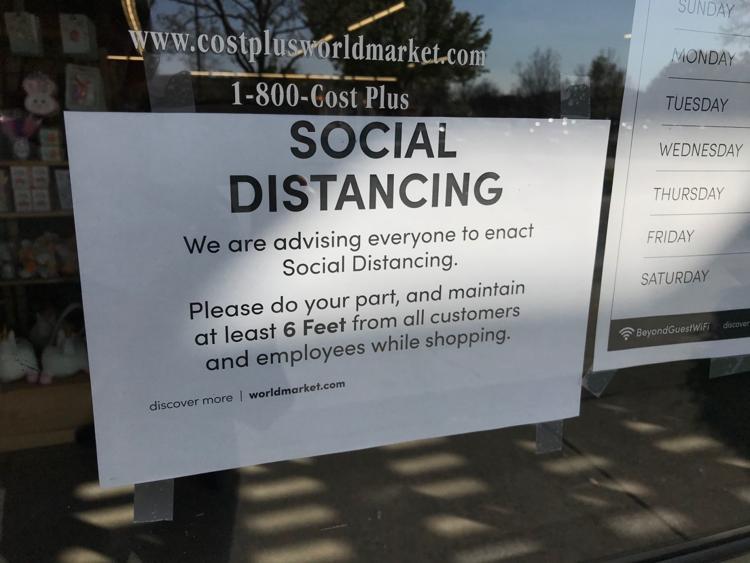 Napa Target shoppers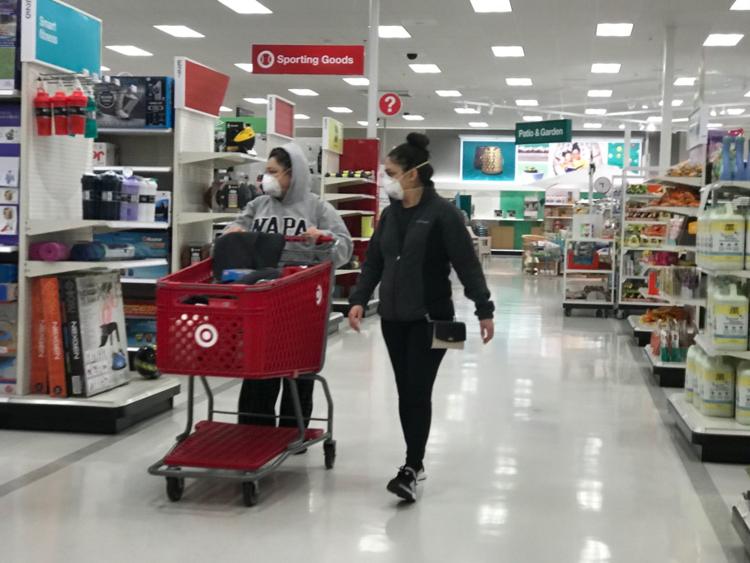 Trader Joe's line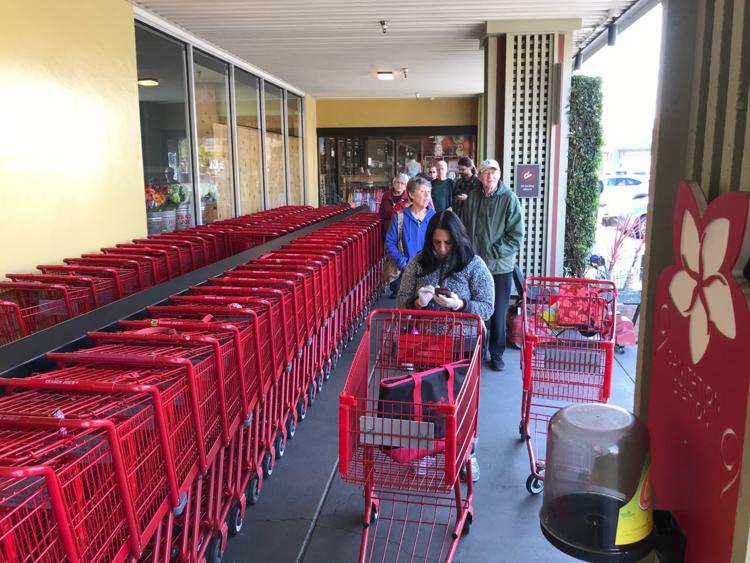 Bel Aire Plaza parking lot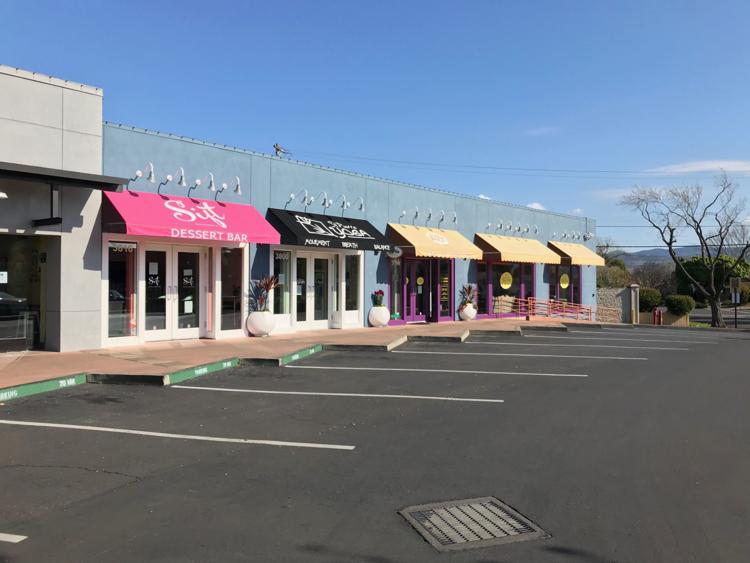 CalMart in Calistoga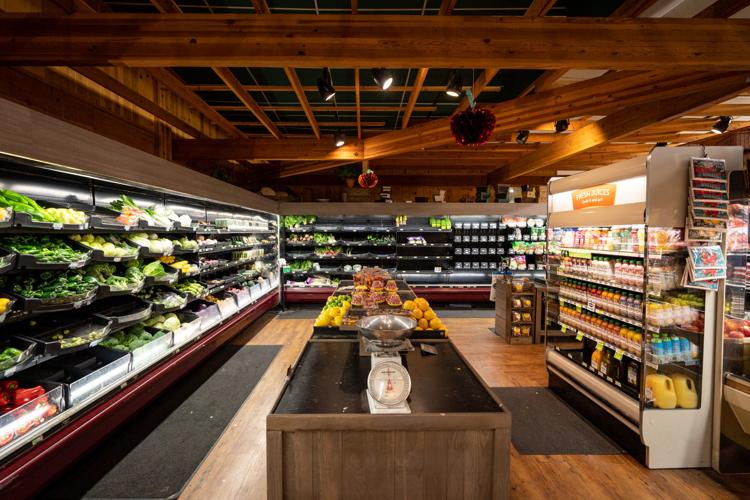 CalMart in Calistoga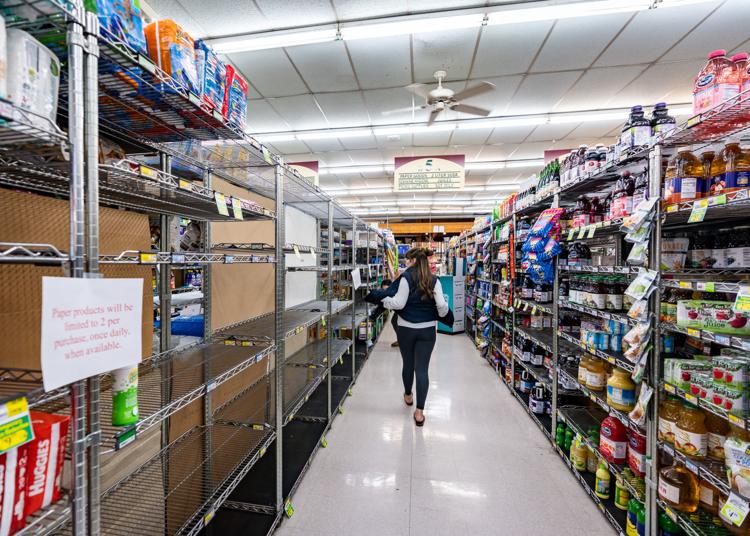 Whole Foods Napa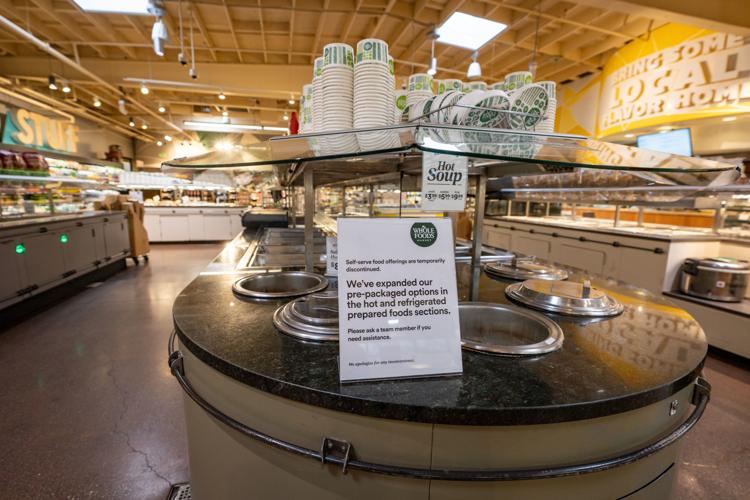 Outside Oxbow Public Market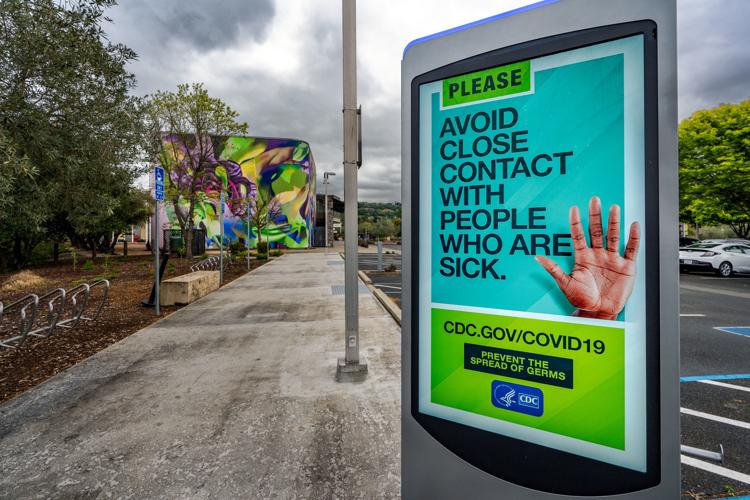 Inside the Oxbow Public Market on Wed. March 18.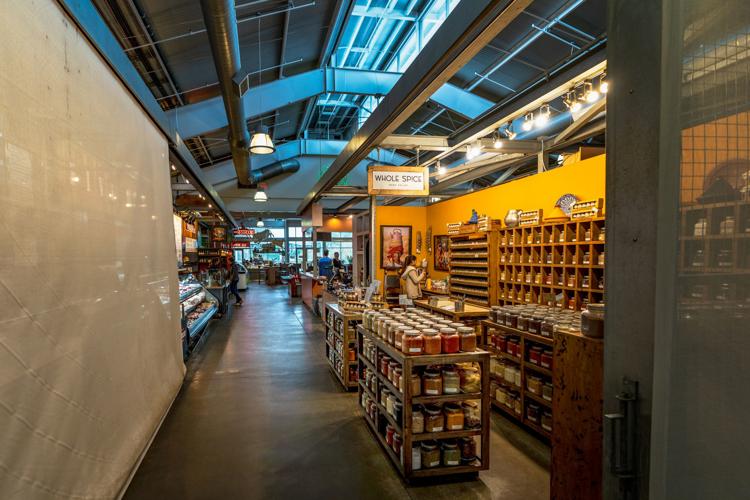 Inside the Oxbow Public Market on Wed. March 18.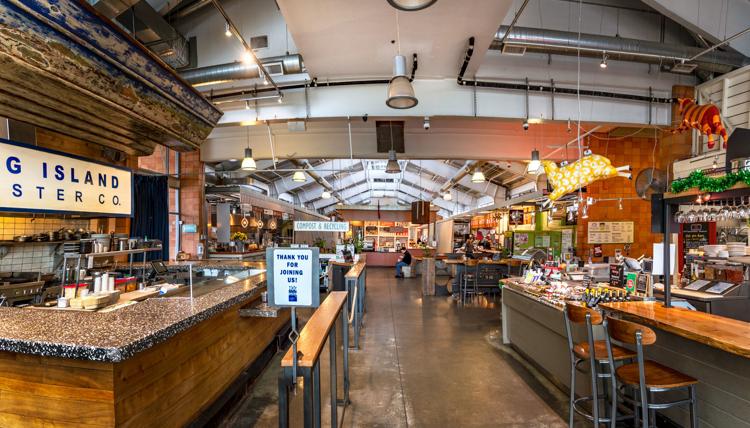 Lululemon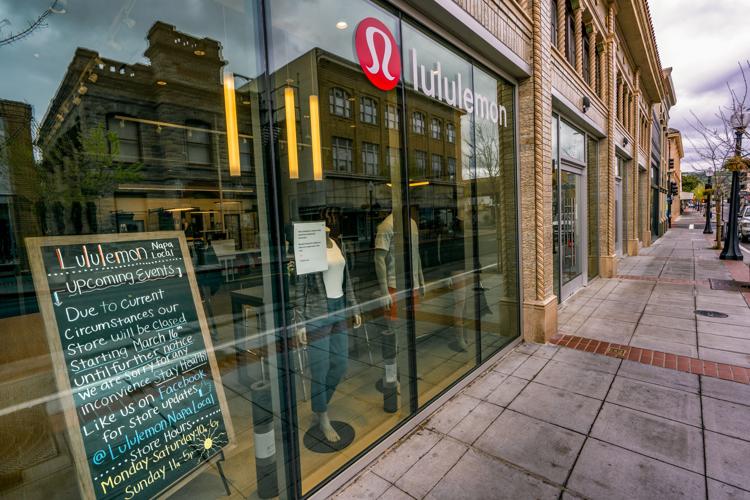 Oxbow Public Market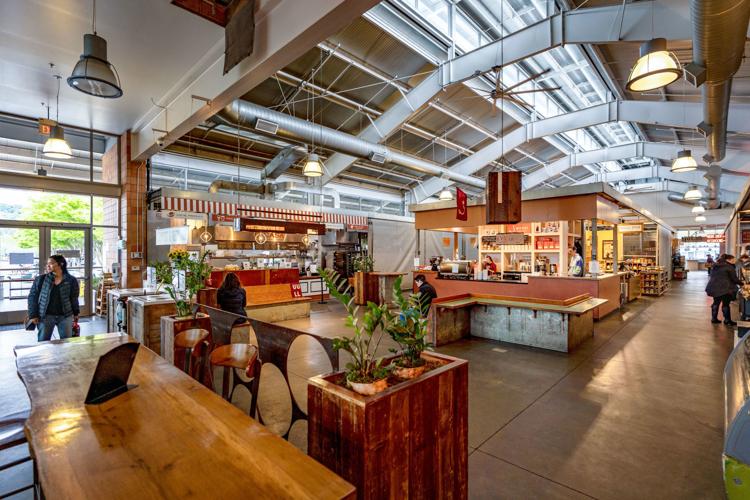 Peet's without customers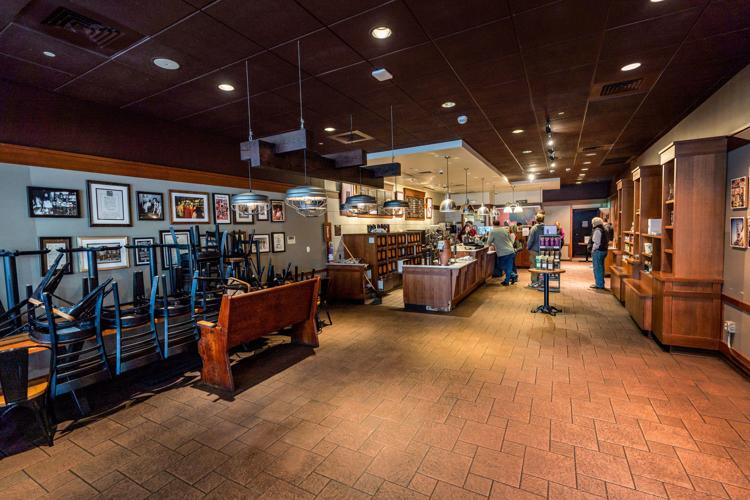 Archer Hotel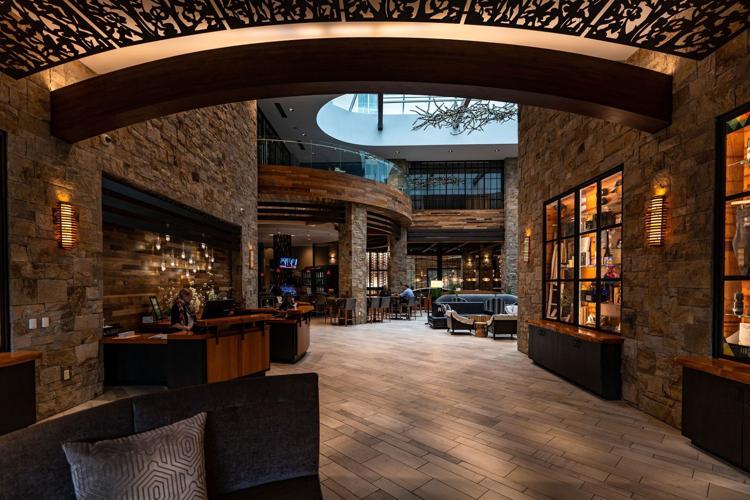 Napa Premium Outlets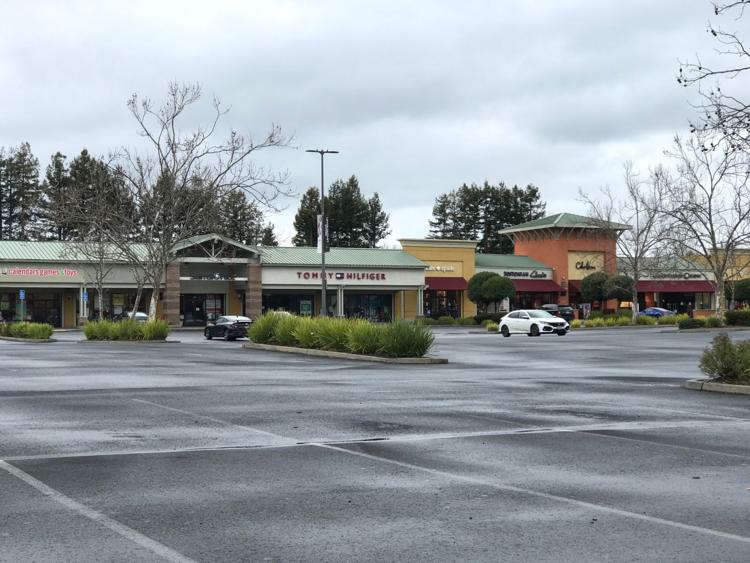 Calistoga school lunch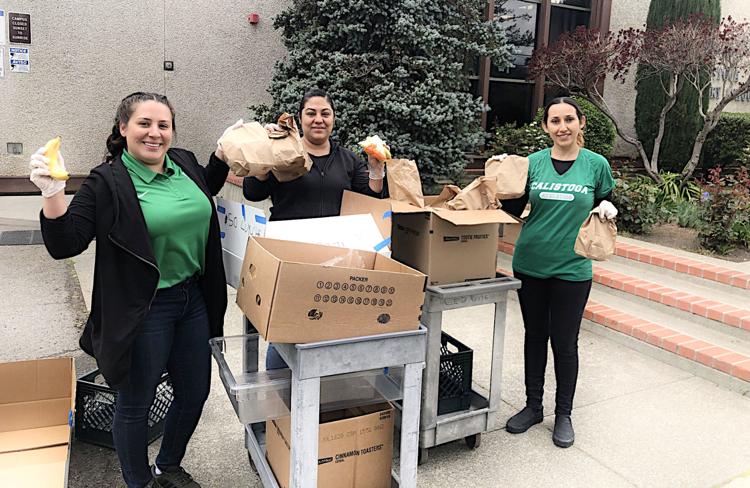 School offers free meals for kids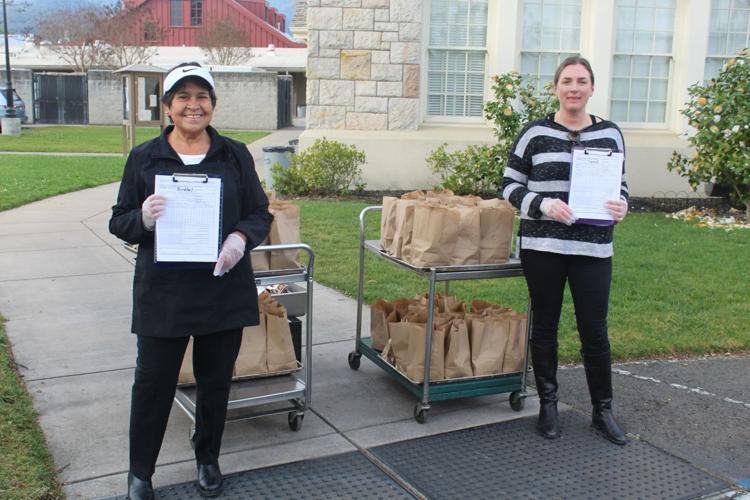 La Morenita lunch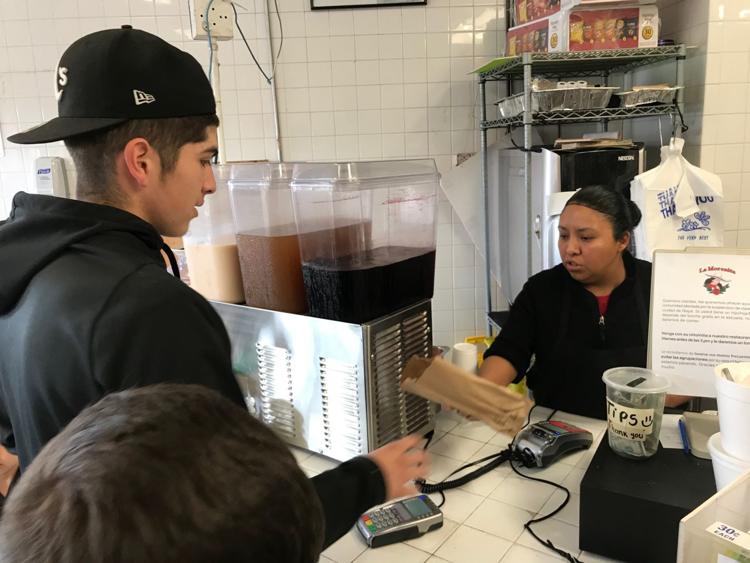 Coronavirus precautions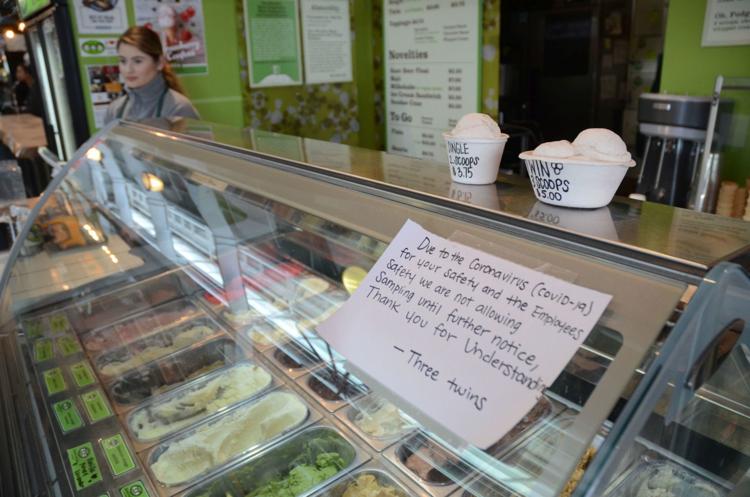 Coronavirus Precautions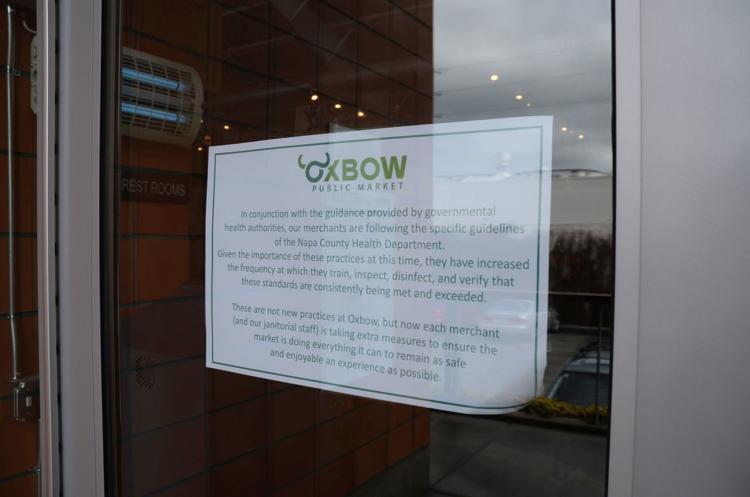 Coronavirus precautions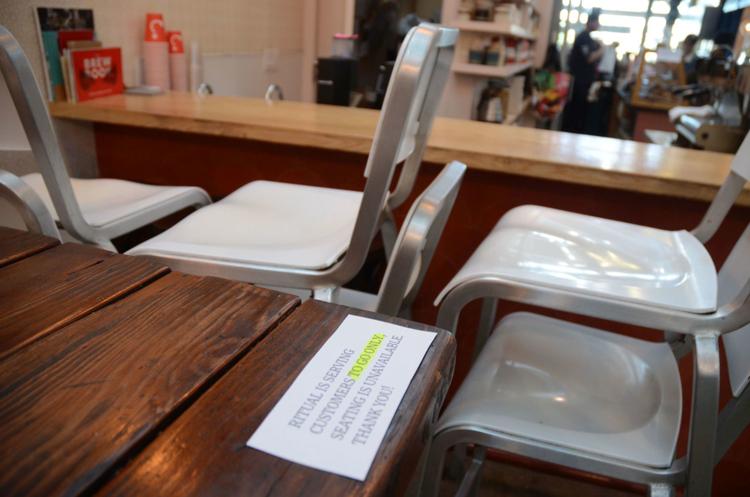 Beringer closed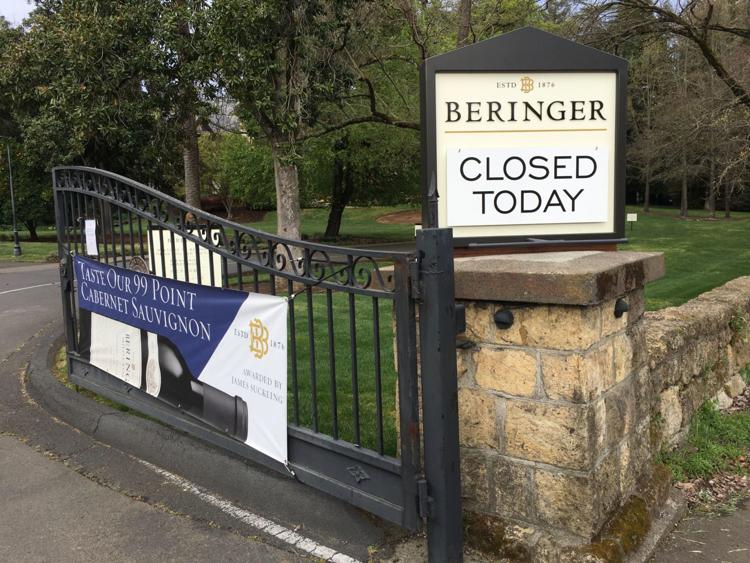 Calistoga Farmers' Market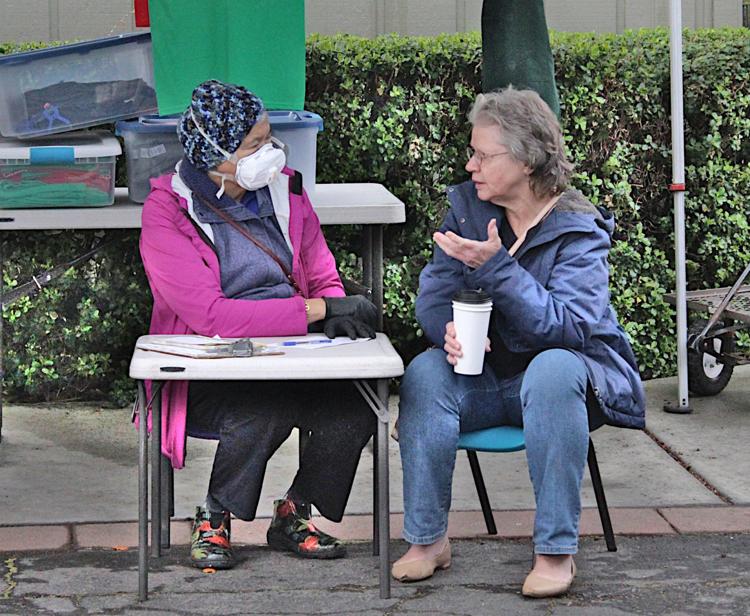 Trader Joe's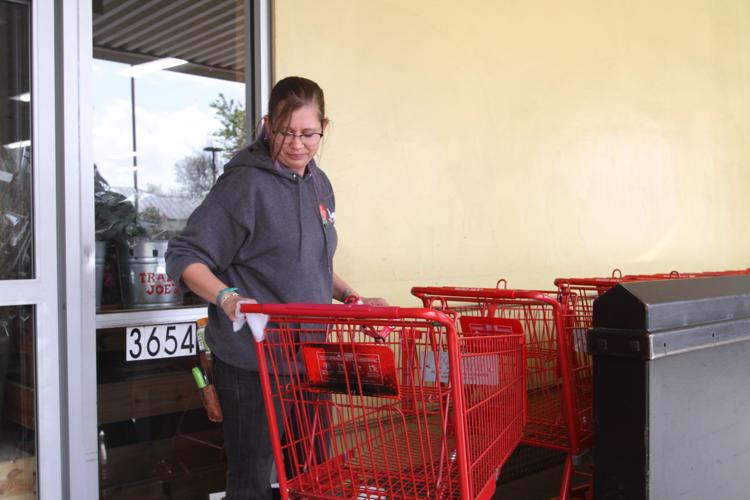 Coronavirus -- Hand sanitizer sold out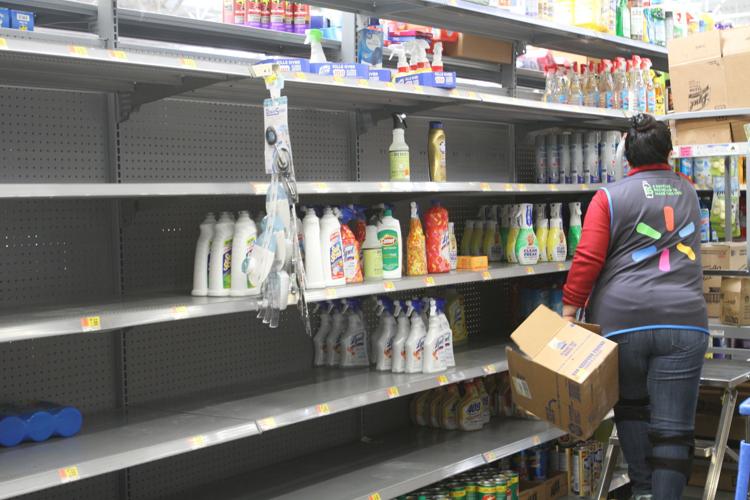 Carol Shour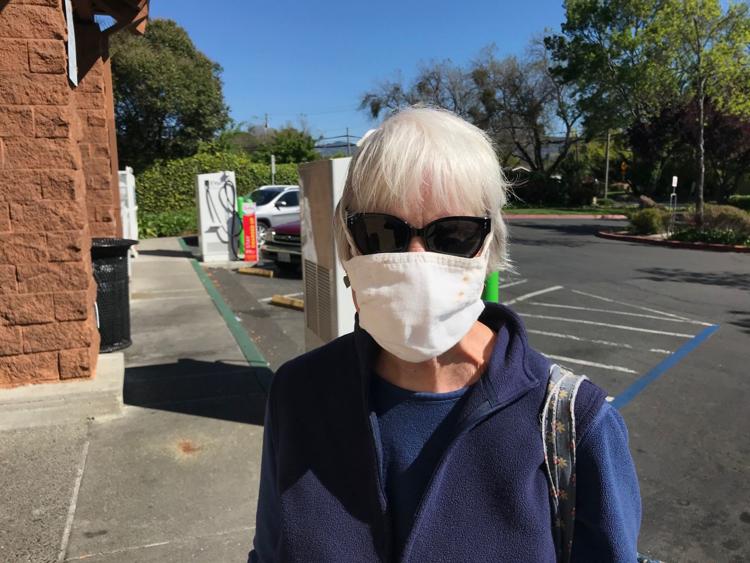 Safeway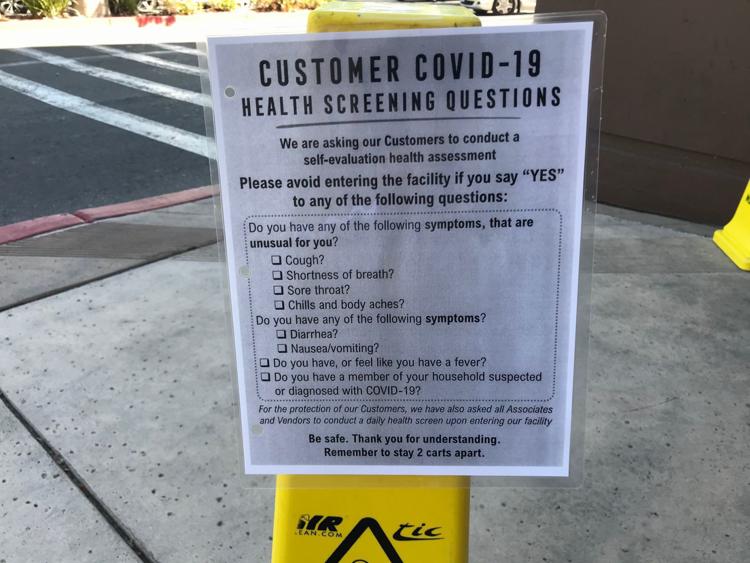 Safeway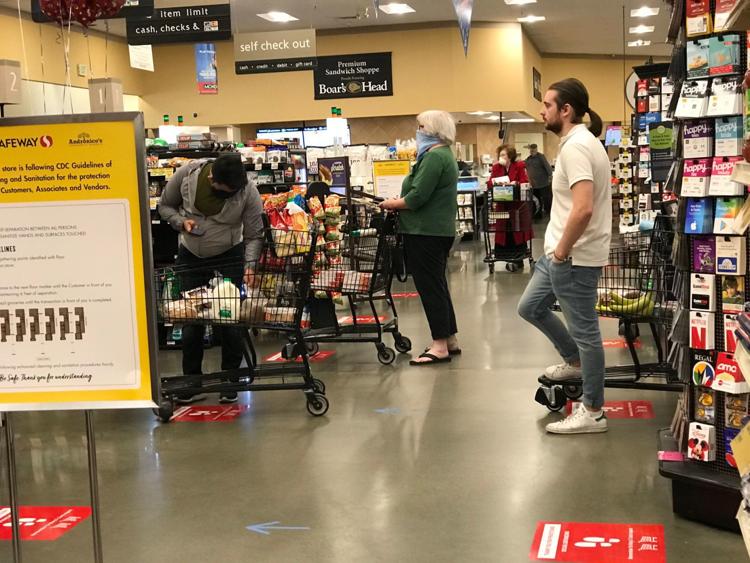 Safeway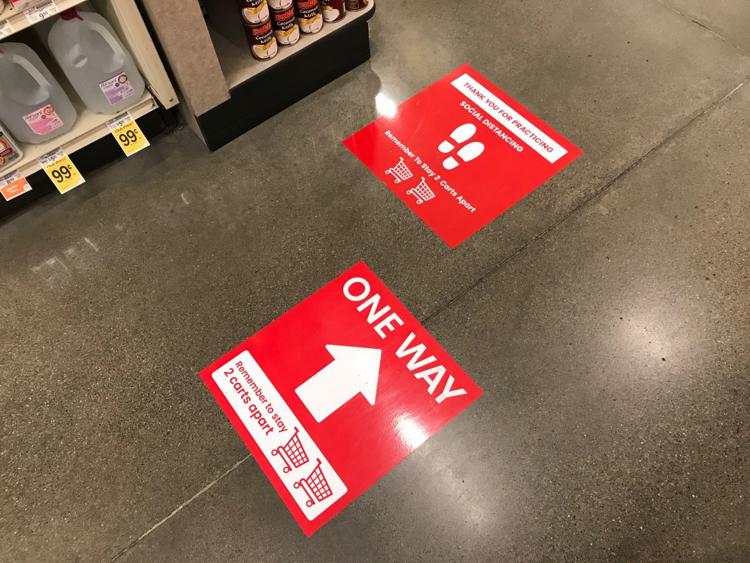 Safeway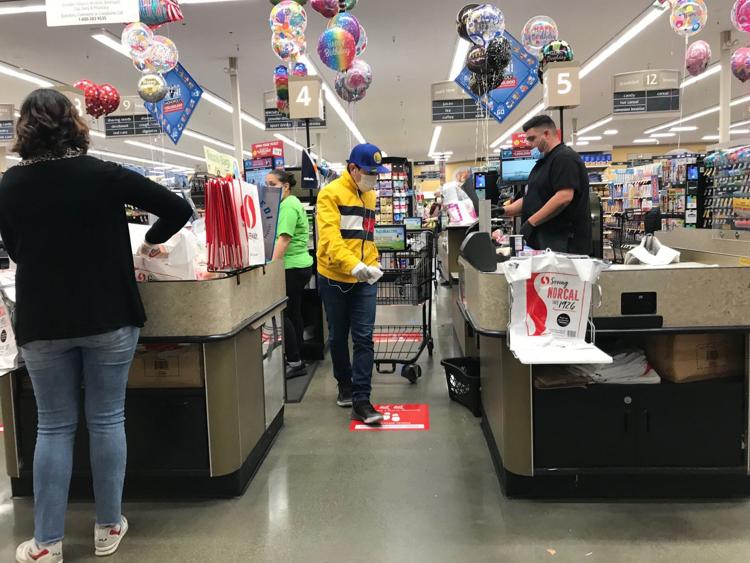 Lucky
Trader Joe's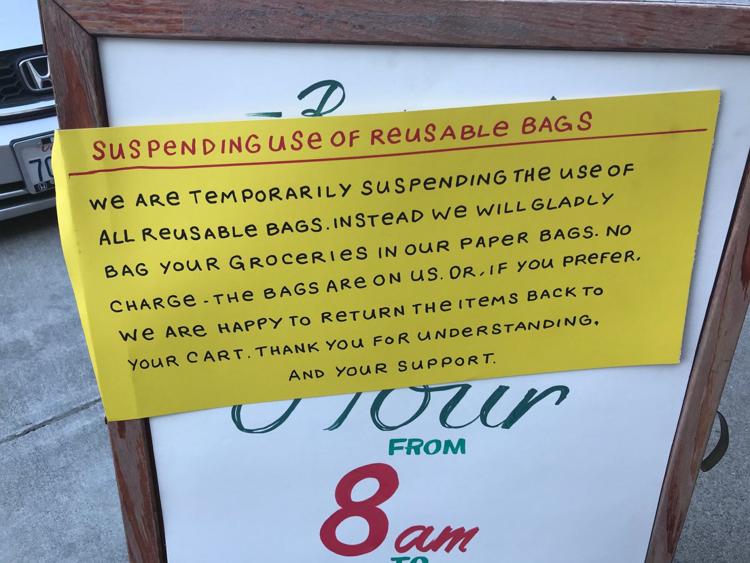 Whole Foods benches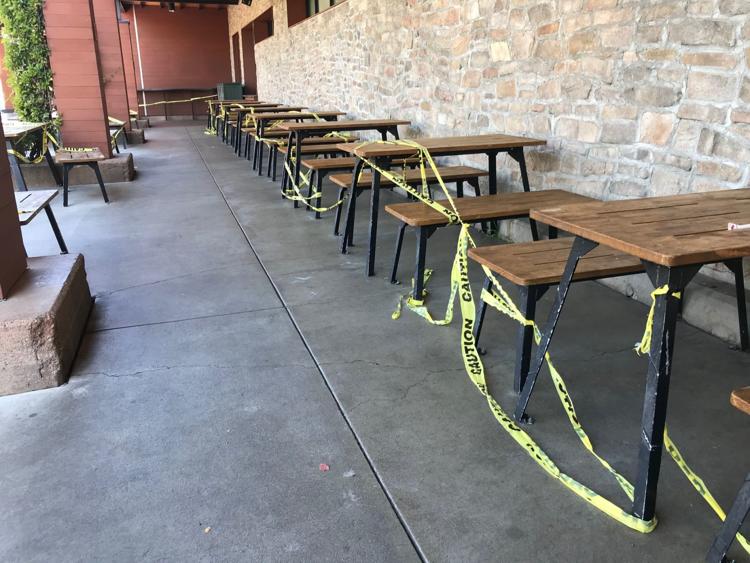 Trader Joe's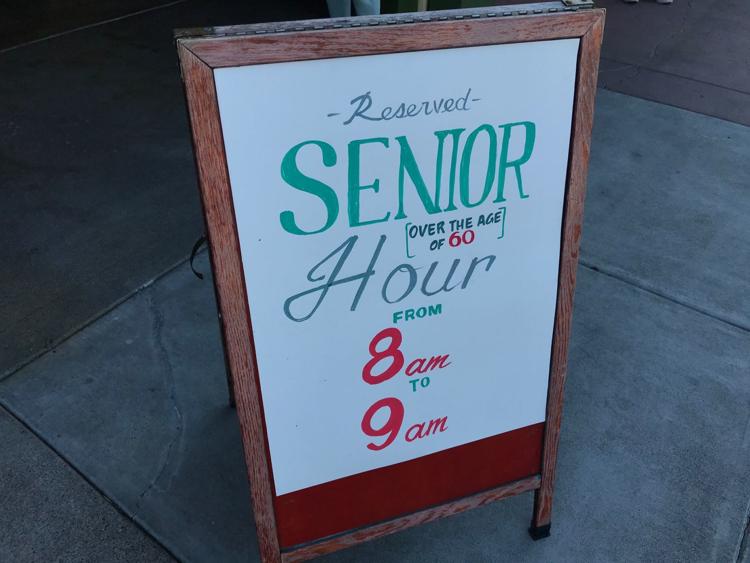 Whole Foods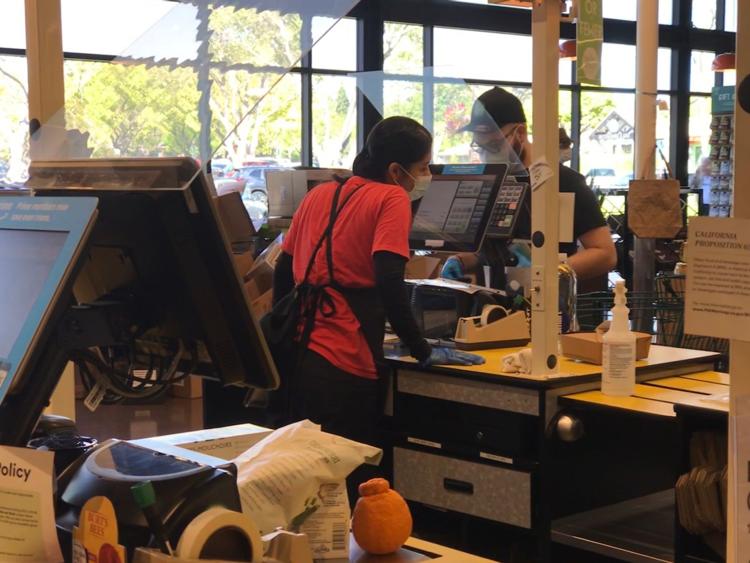 Whole Foods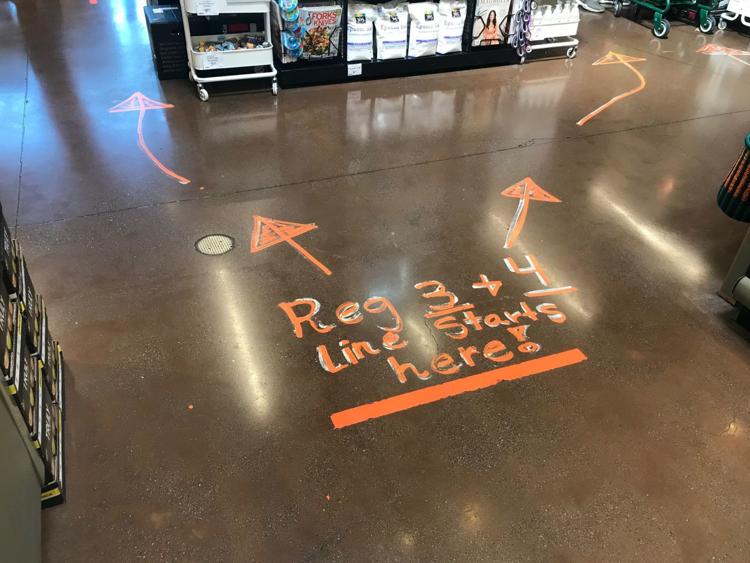 Whole Foods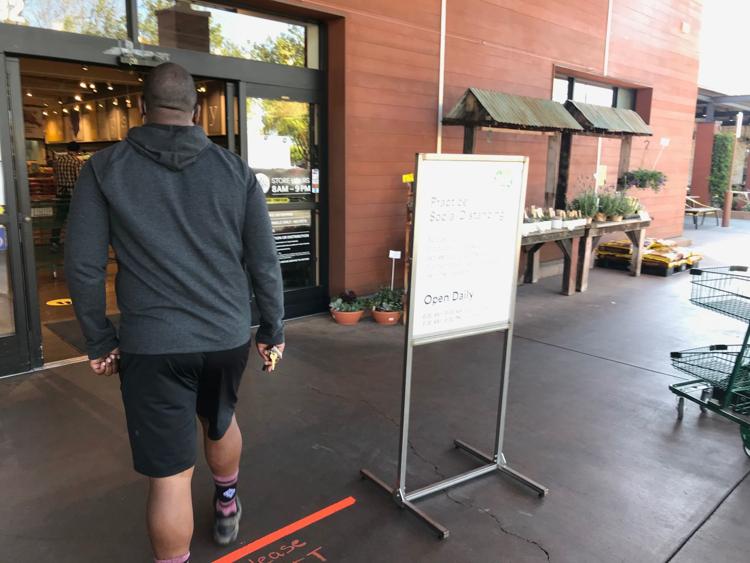 Whole Foods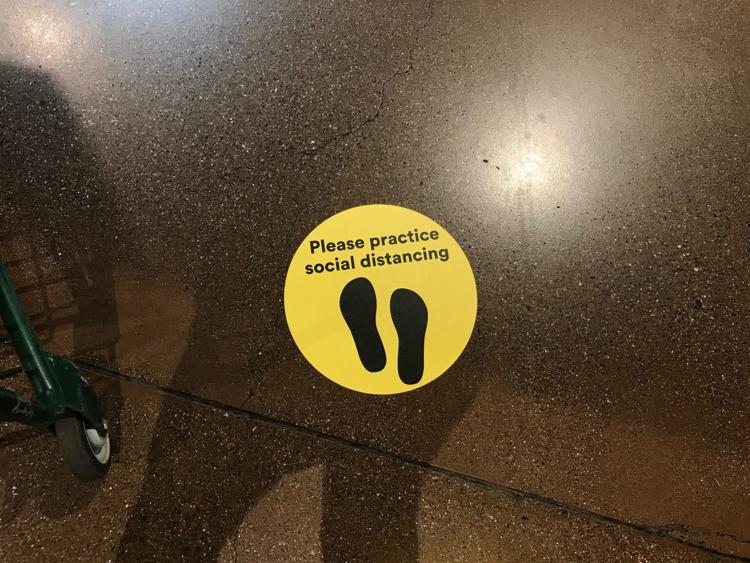 Whole Foods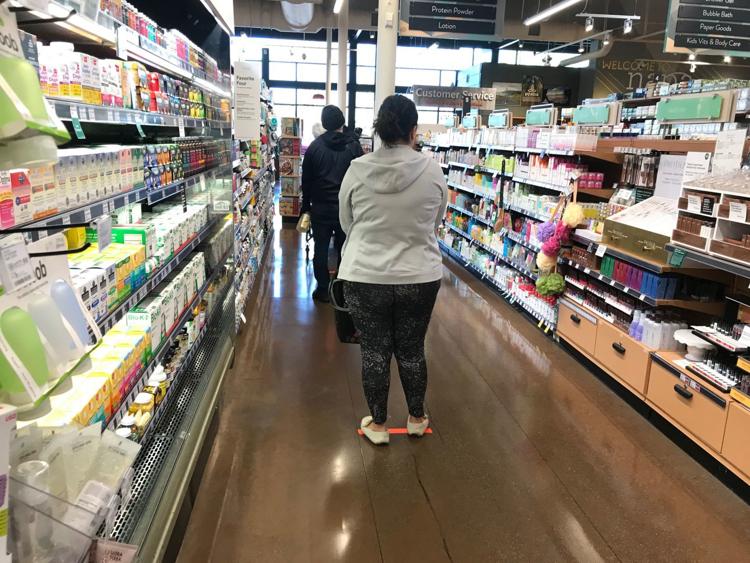 Grocery Outlet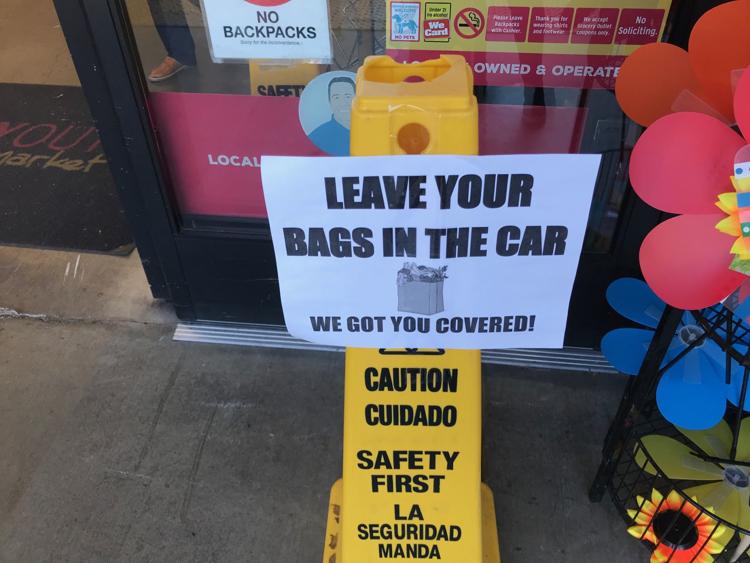 Grocery Outlet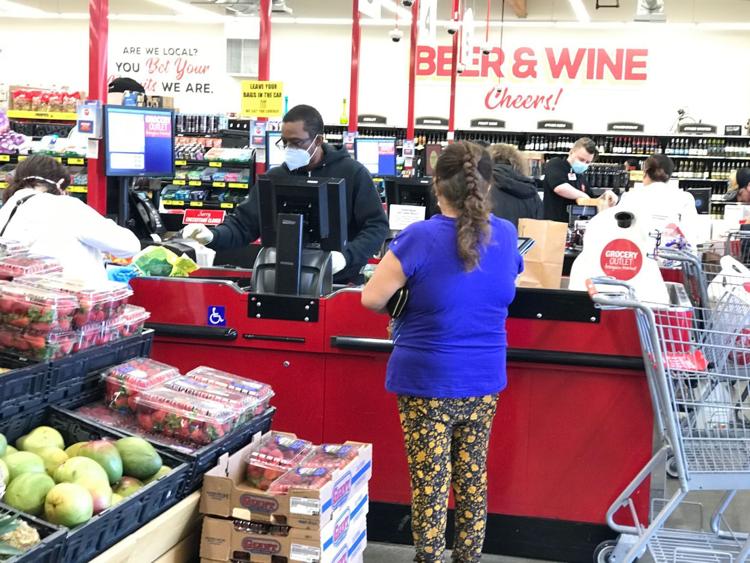 Grocery Outlet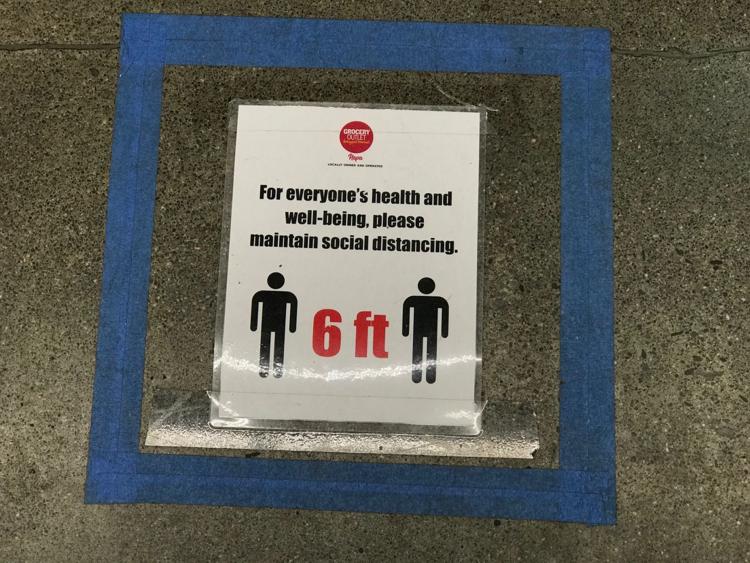 Concerned about COVID-19?
Sign up now to get the most recent coronavirus headlines and other important local and national news sent to your email inbox daily.