Stagecoach Vineyard in the mountains above Napa Valley wants to expand and this is one of those cases where some people oppose the idea.
But the dispute is part of a different kind of wine country growth debate, thanks to the way hillside vineyards are reviewed and approved.
In this fight, people aren't striding up to microphones at public meetings to give elected officials a piece of their minds. Rather, they are taking to their computers and email to convince lower-profile officials within the county bureaucracy.
"Truly, I find it unbelievable that such a project could even be considered right now due to many factors, but the four I believe should be reviewed are environment, wildfire, traffic and drought," Soda Canyon resident Shelley Wolfe wrote to the county.
Support local news coverage and the people who report it by subscribing to the Napa Valley Register. Special offer: $1 for your first 3 months!
Stagecoach owner E. & J. Gallo, meanwhile, asked the county not to go beyond what's required to mitigate for environmental effects. The company worried that the county might needlessly shrink the proposed vineyard expansion.
Don't overemphasize the conservation section of the county General Plan at the expense of sections that protect and expand agriculture, Gallo Engineering Manager Jake Bricker wrote.
This is only part of a larger, long-running debate. Some view mountain vineyards as carefully regulated, essential parts of Napa County agriculture, others as potential threats to trees and reservoirs serving tens of thousands of residents.
Normally, if you were to propose a new winery and the Board of Supervisors or Planning Commission holds a public hearing and the debate would play out largely in public.
But if, as in this case, you propose hillside vineyards, you'd take a different regulatory path.
New vineyards on slopes 5% or greater require county erosion control plans. Citizens can comment in writing on environmental documents. The county Planning, Building and Environmental Services director decides whether to approve the plans, with the Board of Supervisors stepping in only on appeals.
Napa County is considering 43 new hillside vineyard projects. Some are only a few acres, some closer to 100 acres. Most don't spark controversy, but a few do.
Stagecoach Vineyard project
The Stagecoach Vineyard expansion in mountains east of Oakville is among the proposals generating a public response. E. & J. Gallo wants to add a 91.3-acre vineyard within a 116-acre cleared area on the 1,333-acre property.
Stagecoach Vineyard is the largest contiguous vineyard in Napa County at 604 acres. Dr. Jan Krupp created the vineyards in the 1990s by clearing billions of pounds of volcanic rock. Gallo bought the property in 2017 for $180 million.
Among the many mitigation steps Stagecoach would take to expand are preserving 80 acres of habitat and replacing 2,472 yellow-flowering two-carpellate western flax plants. It would use rocks to disperse runoff flows and install surface drainage pipes.
There would actually be more erosion — 160 tons of soil loss annually — with no vineyard expansion, the project environmental impact report said. That's because no project means no added erosion control measures.
Smaller vineyards mean more soil erosion? The Center for Biological Diversity called this a "suspect conclusion." Its letter to the county mentioned the possibility of legal action.
"Since its founding, Gallo has been a leader in sustainable farming practices and believes that our project's goal embrace this legacy," Bricker wrote.
Planning, Building and Environmental Services Director David Morrison said he tentatively expects to issue a Stagecoach Vineyard decision in September.
Reservoirs and trees
Protecting water quality and trees are common topics in debates over proposed vineyards in mountains.
The city of Napa is concerned about a proposed, 111-acre KJS and Sorrento vineyard in the mountains east of Rutherford. This vineyard would be in the watershed for Lake Hennessey, the reservoir that provides water for 79,000 city residents.
A KJS and Sorrento vineyard would use surface water for irrigation. The water rights are already authorized by the State Water Resources Control Board, according to the project environmental impact report.
This would divert an unspecified amount of water from Lake Hennessey, city Deputy Utility Director Joy Eldredge wrote to the county. That's "especially disconcerting in a time of extreme drought."
The city of Napa also asked that the vineyard use no herbicides or fertilizers to help protect Lake Hennessey water quality.
But the environmental report sees no problems for Lake Hennessey or the area in general. It describes various mitigation steps that would reduce potential impacts from the vineyard creation to "less than significant."
The city of Napa has worried before that proposed mountain vineyards under the land-use control of Napa County might hurt city reservoir water. The city and county in 2017 agreed to create a computer model to shed more light on the situation.
Eldredge said efforts continue to calibrate the model by taking water quality samples under different rainy year conditions. The drought isn't helping.
"We haven't had the best of years so far for our runoff," Eldredge said. "Last year was historically low, particularly for the Hennessey watershed."
The proposed Le Colline vineyard in the Angwin area is also generating debate. In this case, creating the 34-acre vineyard involves removing 24.5 acres of forest.
A 2019 draft environmental impact report found no red flags with the project. With the vast amount of forest nearby, the loss of 24 acres of forest would not be significant, it said.
The Land Trust of Napa County and the Napa County Regional Park and Open Space District have expressed, not opposition, but concerns related to the proposed vineyard's proximity to the Linda Falls Preserve.
Others go further. The Sierra Club Napa Group's comment letter said that the project would cut down carbon-sequestering trees and the best option environmentally is no development.
County Deputy Planning Director Brian Bordona said a final environmental report could be ready in six to eight weeks, making a decision possible this year.
Besides a county erosion control plan, the Le Colline project needs a timber conversion permit from the California Department of Forestry and Fire Protection. That's because the conifers in the forest qualify as commercial timber species.
Applicants in these situations usually do the county erosion control plan and Cal Fire timber permit concurrently, Bordona said. However, the county is the lead agency on the environmental review.
Growth on target or out of-control?
Add the 43 proposed hillside vineyard projects together and they total more than 600 acres of vineyards and 780 acres of disturbed area.
Is hillside vineyard growth and Napa County wine-related growth in general within reason or out-of-control? That topic briefly came up at a recent Board of Supervisors meeting.
Morrison said the environmental impact report for the 2008 county general plan assumed 12,500 acres of new vineyards by 2030. The county so far has approved 5,300 acres, well below that amount.
In addition, the environmental report assumed the county by this point of the general plan would have approved 135 new wineries. Morrison said the county has approved 136.
That information prompted a response from Michelle Benvenuto, executive director of Winegrowers of Napa County.
"The data proves (there's a) false narrative that's being promulgated, that Napa is approving massive deforestation — it's just absolutely ludicrous," Benvenuto said. "And these scare tactics need to be exposed."
But Kellie Anderson of Angwin saw things differently. Anderson has opposed several new vineyards projects in the Angwin area.
"The 'false narrative' is the truth," she said.
Anderson didn't dispute Morrison's figures. Rather, she challenged whether the general plan targets are good ones.
The general plan was largely vinted and bottled by the wine industry, Anderson said. She wished that environmentalists had participated more.
History of hillside disputes
Hillside development laws in Napa County have a long and contentious history.
The Upper Napa Valley Association in 1961 wanted a hillside law, but of a different type than those envisioned today. It wanted to preserve the valley floor for agriculture by encouraging housing in the hills.
In 1990, a debate took place over proposed Napa County conservation laws on the editorial page of the Napa Valley Register.
"If the present trend of hillside conversion to vineyards continues, eventually most of our hillsides will be cleared and planted," Joe Callizo of the Tree Concern Committee of Napa County wrote. "No amount of steepness or rockiness seems to deter optimistic landowners."
Stuart Smith of Smith-Madrone Vineyards took the opposing view in that 1990 in-print face-off. He favored designing new vineyards so they didn't cause erosion but thought some people had another agenda.
"I fear the unstated goal is the freezing of private hillside land as visual parklands by county ordinance," he wrote. "This results in the taking of rights of property ownership and the condemnation of hillside land without due process or compensation."
Napa County in 1991 adopted hillside conservation laws requiring erosion control plans for slopes 5% or greater. That shifted the debate in subsequent years to whether the laws are strong enough.
The Sierra Club filed a lawsuit that in 2000 resulted in a settlement. The county acknowledged that hillside development under its conservation law is subject to the California Environmental Quality Act (CEQA), opening the door to stricter environmental guidelines and greater public scrutiny.
Resident Chris Malan was involved in the effort to increase scrutiny. Two decades later, she said the opportunity for the public to comment on mountain vineyard projects has improved.
"It's definitely a process and the importance of public involvement is crucial," Malan said. "The public has to be involved and stay involved."
She mentioned the case of Walt Ranch as an example.
Walt Ranch is a planned 209-acre vineyard on a 2,300-acre ranch in the mountains between the city of Napa and Lake Berryessa. Opponents raised enough objections that Morrison took the rare step of holding a public hearing for an erosion control plan.
Morrison in 2016 approved the erosion control plan. Opponents appealed to the county Board of Supervisors, which in later 2016 also approved the plan. Opponents sued.
A state appellate court in 2019 upheld the county on most counts, but not one. It wanted a different approach to compensate for the loss of carbon-sequestering trees. Preserving woodlands in no danger of being cut down for mitigation wouldn't do, the court decided.
"This is a good example of what can happen when the public gets involved in protecting the environment," Malan said recently.
Smith, still voicing opinions on Napa County's growth issues, described Walt Ranch as a reasonable project that suffered from abuse stemming from CEQA.
"As far as I know, Napa County is still the only county in California that has agriculture under CEQA," Smith said recently. "And it's been abused. CEQA has never been intended for ag. But there it is and we're stuck with it."
CEQA gives anyone or any organization the ability to sue the county and in essence stop projects, Smith said. Applicants end up paying to defend Napa County against lawsuits for something done legally, he said.
And so it goes. Three decades after Napa County passed its conservation laws, debates continue over new vineyards in mountains. The Board of Supervisors in 2019 revisited the conservation laws, but didn't end the controversies.
Catch up on Napa County's top news stories
Get unlimited digital access to the Napa Valley Register for just $1 for your first 3 months! Enjoy every article without restrictions and find tons of subscriber-only perks, such as access to our daily eEdition. Click here for details!
Photos: Free clothing, diapers, supplies for Napa youth in need
Expressions of Hope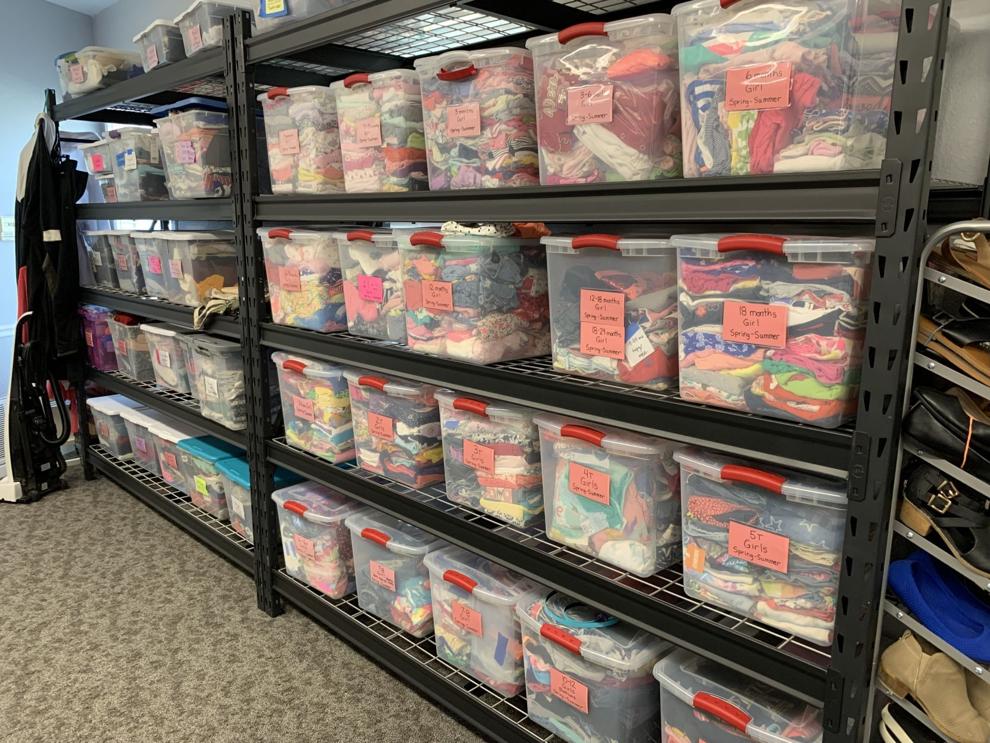 Free baby shoes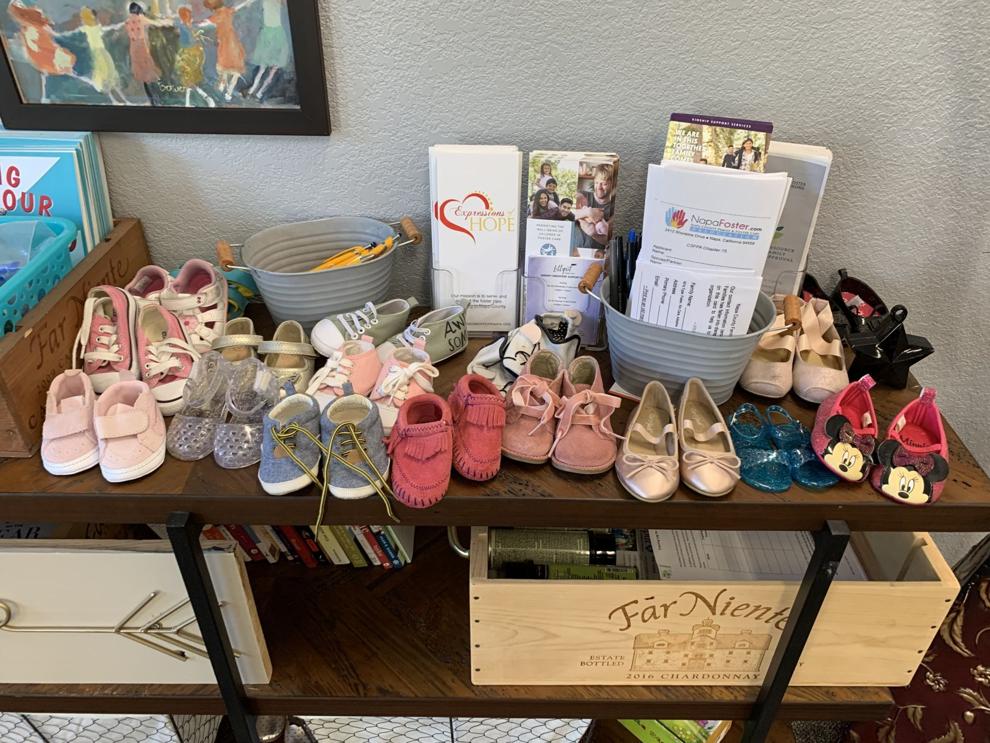 New shoes at Expressions of Hope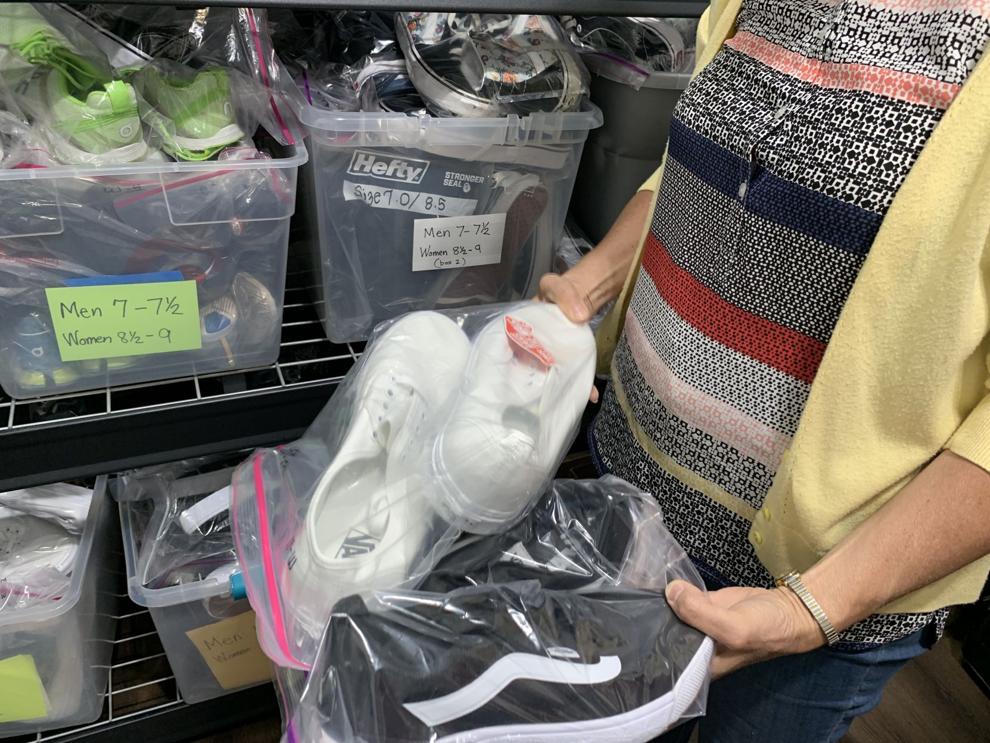 Peggy Smith of Expressions of Hope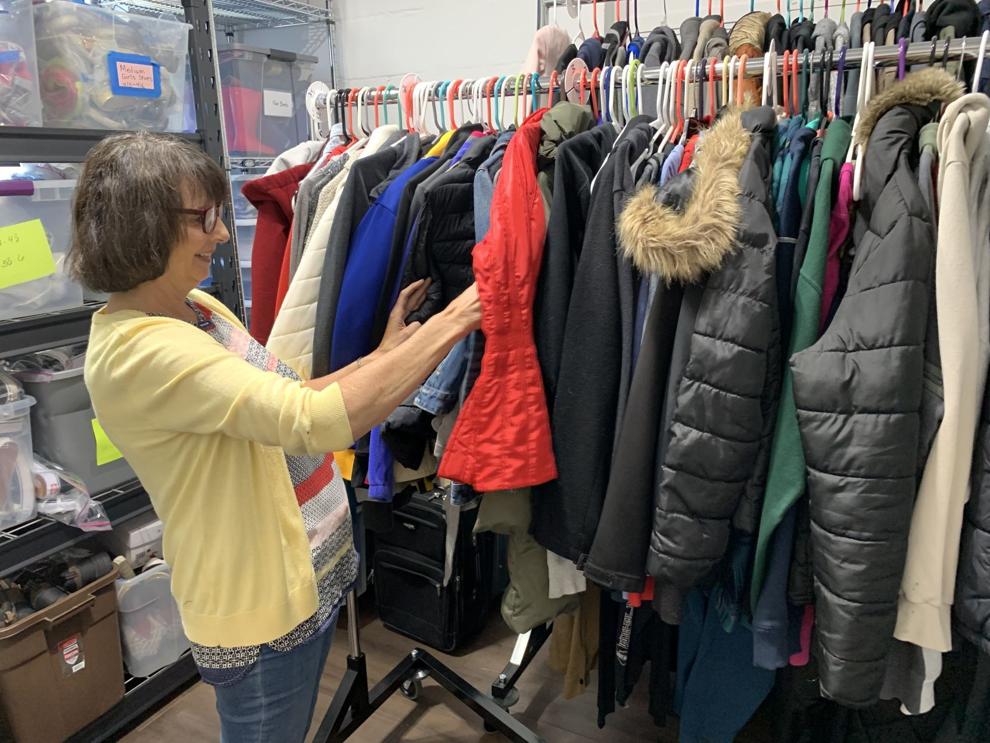 Expressions of Hope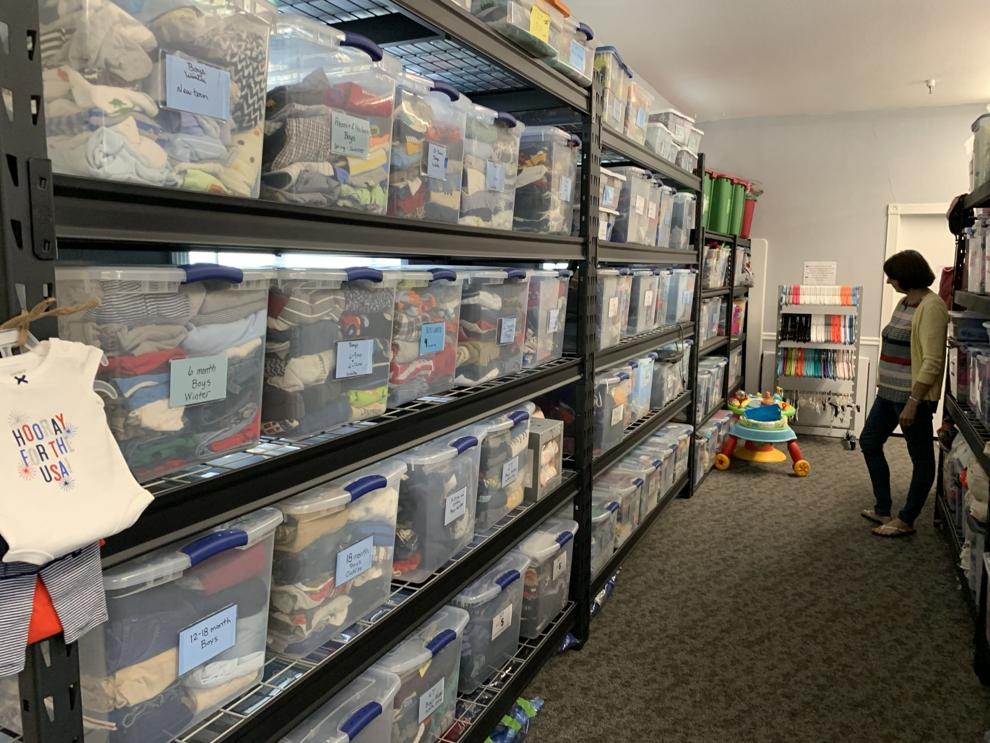 Quality journalism doesn't happen without your help. Subscribe today!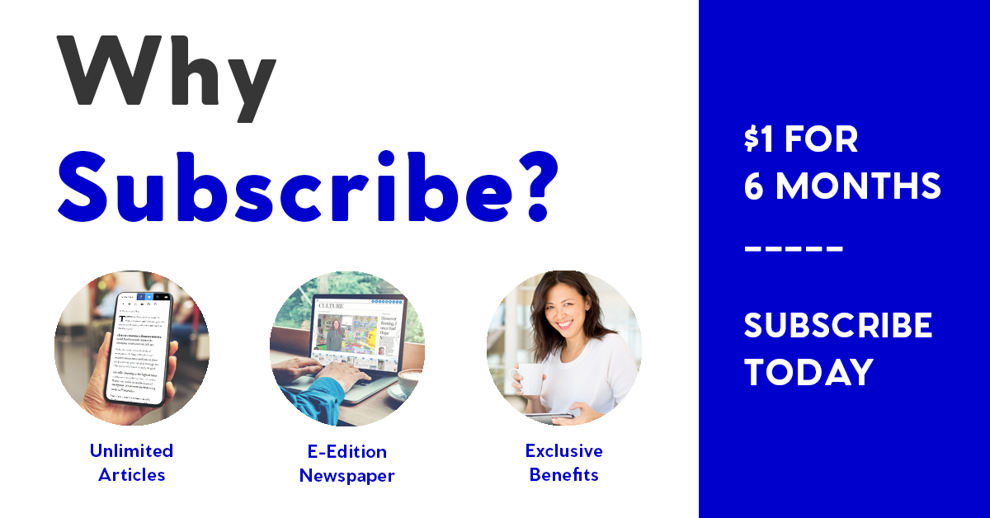 Expressions of Hope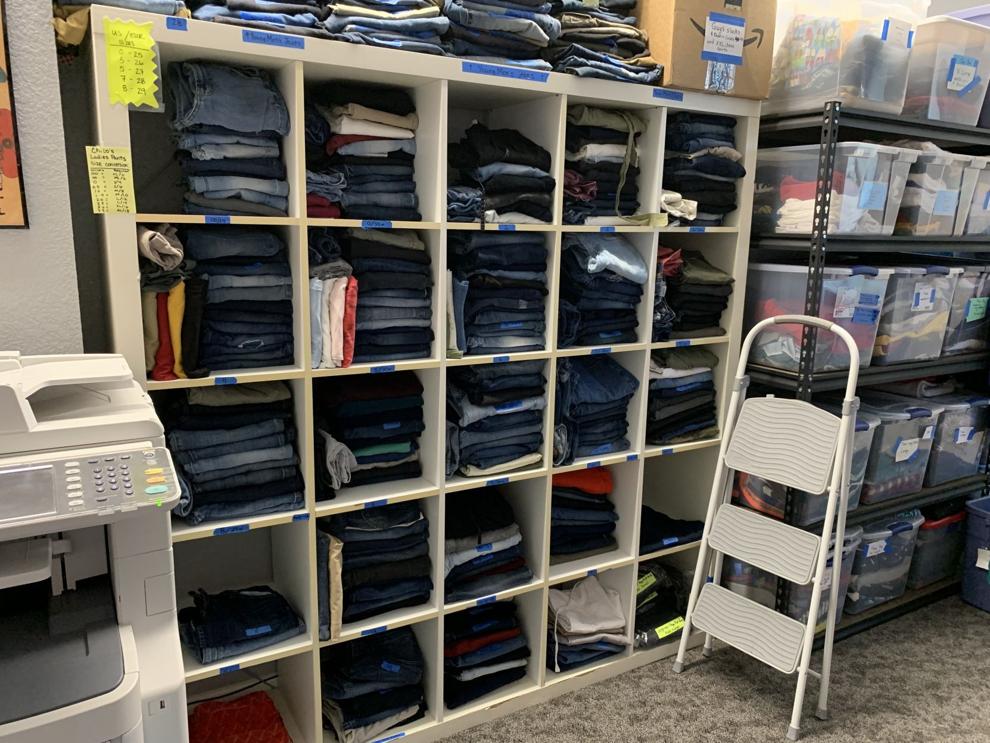 Expressions of Hope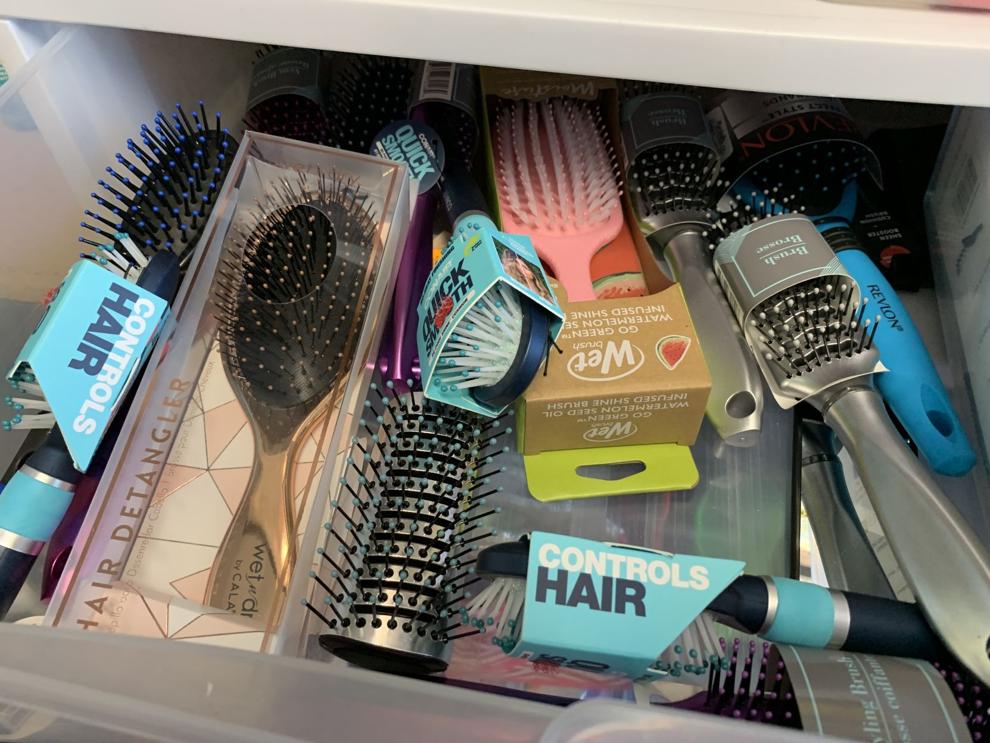 Expressions of Hope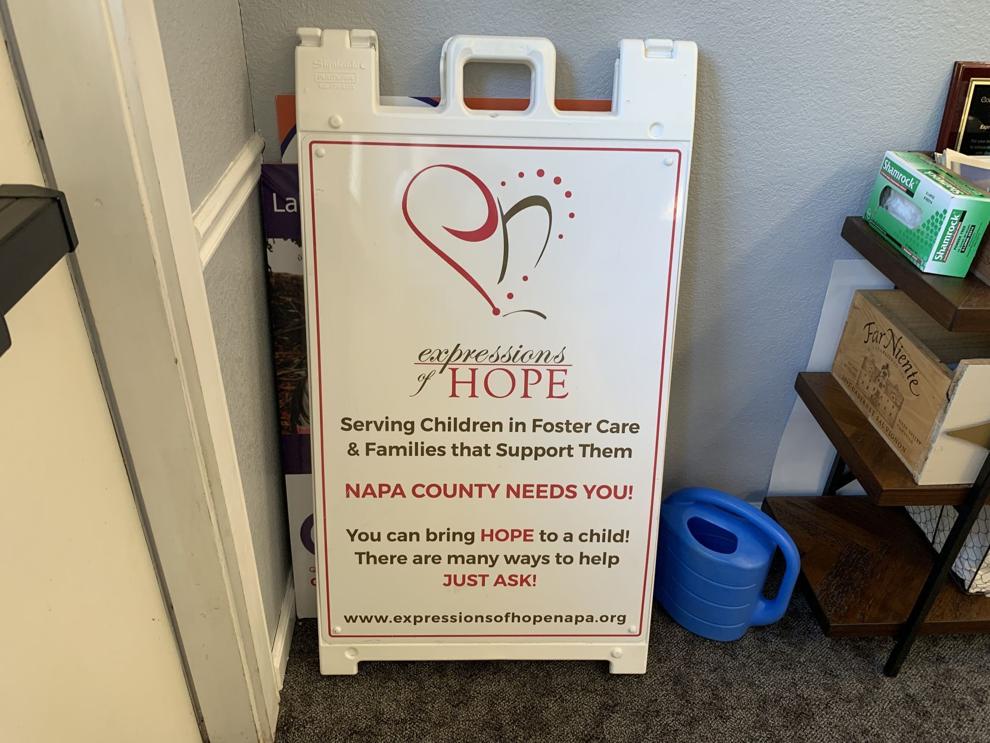 Expressions of Hope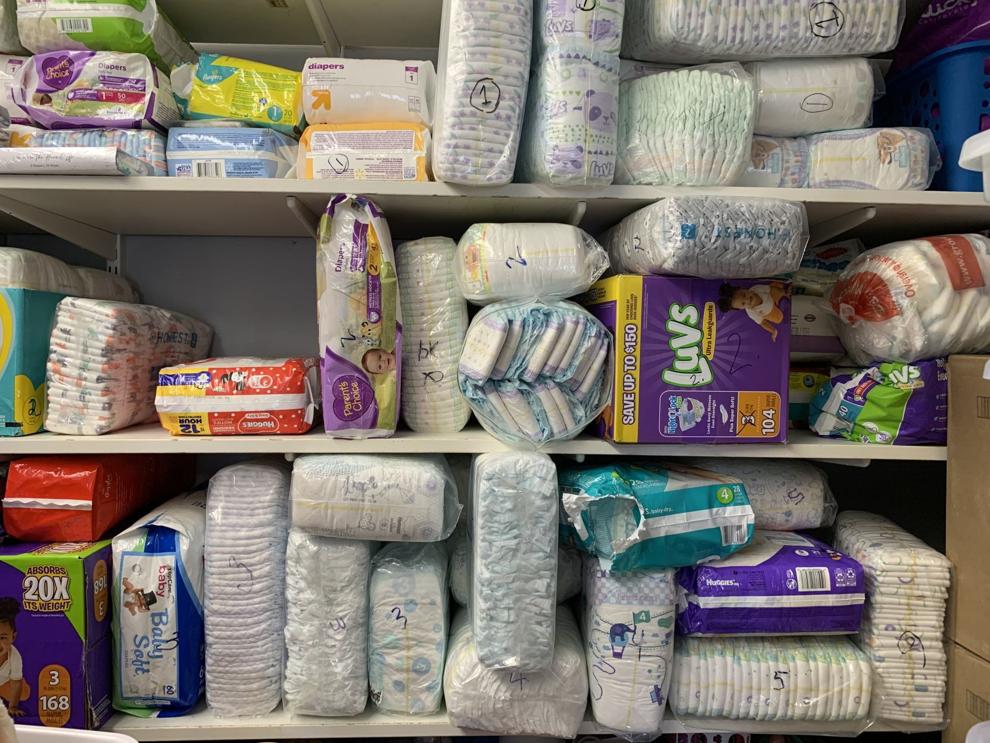 Peggy Smith of Expressions of Hope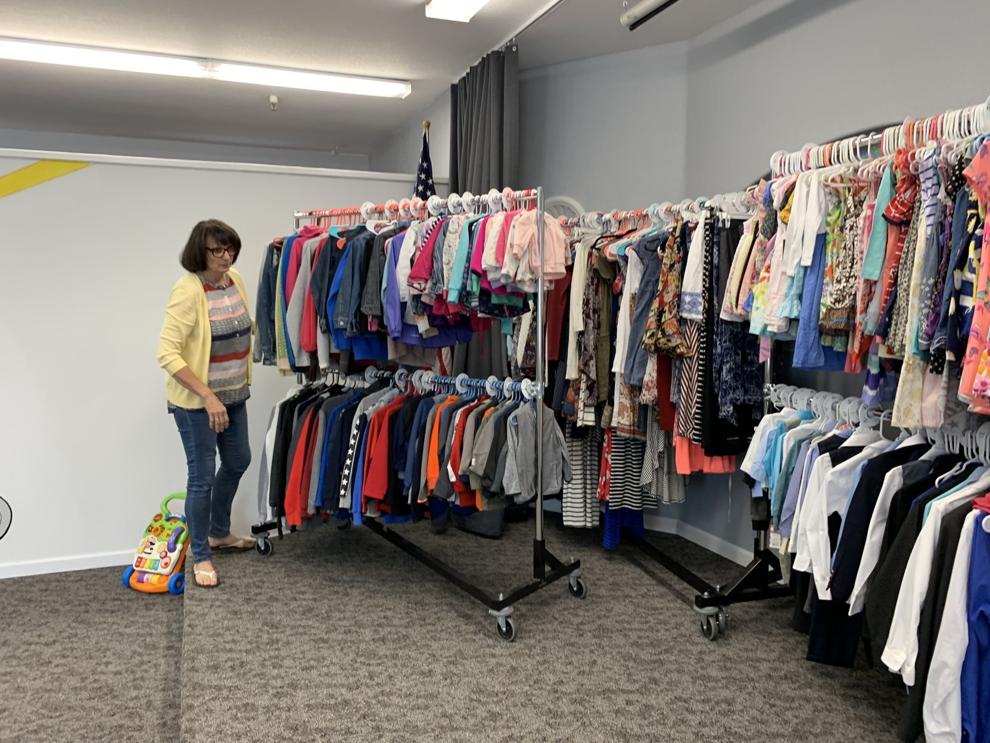 Expressions of Hope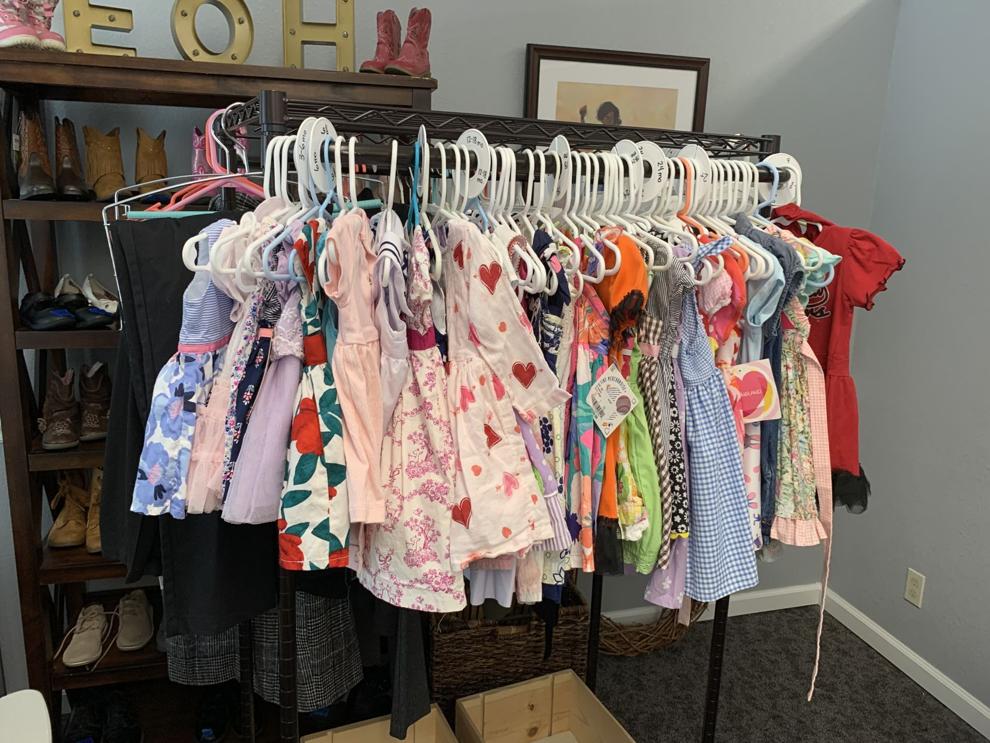 Expressions of Hope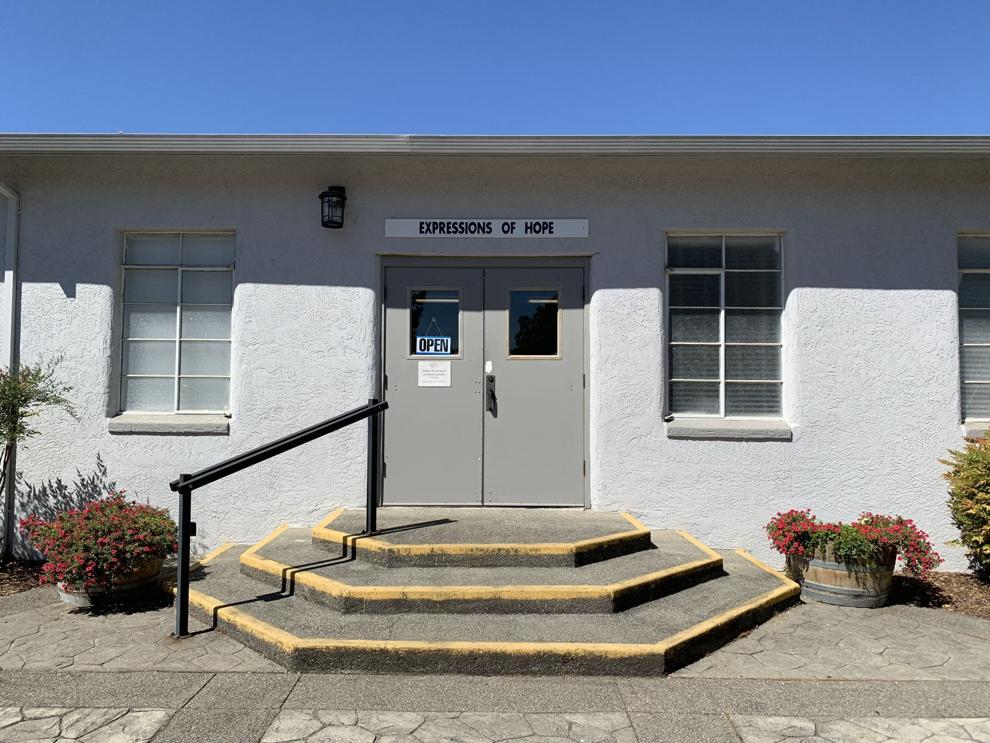 Photos: Faces and Places, June 6