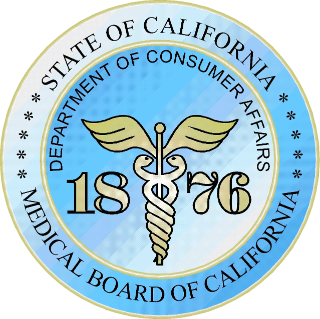 A Napa medical doctor should be held responsible for the death of a 23-year-old woman to whom he supplied drugs and had a sexual relationship with, claims a wrongful death lawsuit filed in Sonoma County Superior court.
The complaint, filed in January and updated in May, states that Andrew Charles Patrinellis, MD, "blocked" this woman from getting the care she needed and "supplied illicit drugs and alcohol, as well as prescriptions for drugs which increased her risk of suicide and caused her death."
The woman died by suicide in January, 2018.
Patrinellis should have known that the woman, who later became his patient, was at "risk of suicide," said the suit, filed by Patrick French, a relative of the woman.
The doctor abused his medical license by issuing her prescriptions for Ambien, Adderall and Klonopin, states the complaint.
The 52-year-old doctor also faces similar accusations by the State Medical Board of California, filed on June 18.
Those accusations include sexual misconduct, sexual exploitation, unprofessional conduct and negligence in his care of this female patient, which may be based on the lawsuit.
In addition, the State Medical Board filed a second accusation on June 18 against Patrinellis alleging negligence and incompetence regarding a second patient.
The physician is listed as the medical director at two Napa businesses: Napa Valley Medical & Esthetics and Napa Valley MD. He is also a medical director at Hayes Valley Medical & Esthetics, located in Larkspur and San Francisco.
Patrinellis did not respond to requests for a comment. However, during a phone call, Patrinellis' attorney, Robert Hodges, told the Register that the doctor "is devastated that anyone would make these claims."
"We believe the charges are baseless and the case will be defended," Hodges said.
"At no time did Dr. Patrinellis have a romantic or sexual relationship with the patient," or prescribe any inappropriate form of controlled substance, he said in a letter to the Register. Hodges also denied the accusations made by the State Medical Board.
Hodges said that the woman was a friend of Dr. Patrinellis "who unfortunately committed suicide over her breakup with her boyfriend." Dr. Patrinellis was not the woman's boyfriend, said the attorney.
The Register has a general policy to not identify people who die by suicide.
The wrongful death complaint
According to the wrongful death complaint, a friend of Patrinellis met the woman in a drug and alcohol rehabilitation recovery program. That friend then introduced the woman to Patrinellis in 2016.
Patrinellis established a social and sexual relationship with the then-22-year old. The woman was "young and vulnerable," with "significant depression, anxiety, substance abuse and relationship issues and with a history of prior suicide attempts," all of which became known to Patrinellis, the complaint stated.
To "cover up" his personal and professional exposure to liability, Patrinellis "ignored the decedent's persistent pleas for help in the interest of maintaining his 'Sugar Daddy' role and sexual gratification," stated the complaint.
Patrinellis took "abusive advantage" of the woman by including her in sexual situations and providing her with illicit drugs, "like a drug dealer." He failed to encourage her to obtain treatment, the complaint stated.
Hodges, the doctor's attorney, rebutted these accusations. This complaint is based on "unfounded allegations," he wrote in a follow-up email to the Register. Also, Hodges pointed out there has not yet been an opportunity to respond to the allegations. No documents with the court have been filed, other than the complaint and amended complaint.
Patrinellis did not return two calls requesting a comment.
The first medical board accusation
According to the Medical Board of California, in early 2017, this woman, referred to as P-1, became Patrinellis' patient.
Patrinellis treated the woman, who lived in Sonoma County, for a variety of issues including insomnia, trouble concentrating, back pain and other minor illnesses and injuries.
However, before her first visit with the physician, Patrinellis had already prescribed Ambien and Adderall for the woman, said the accusation. Medical records failed to document when and why, according to the complaint.
Patrinellis knew his patient had a history of substance abuse, ongoing drug use and psychiatric issues yet he continued to prescribe Adderall to her, according to the accusation.
He also provided medical care to his patient without documentation, including treating her at home for a cyst on her face, the accusation stated.
During this time, Patrinellis allegedly set up a Post Office box for this woman. He created the password "DaddyLittle69" to access the account.
While he was treating this woman, the physician paid for clothing and accessory purchases made by his patient using his credit card. Those purchases, made on Etsy.com, totaled $886.43 and were mailed to her address. The items included a "jewel hoodie" dress, "Burning Man goggles, jeweled dust masks, holographic leggings, a velvet body suit, butterfly wings, python pants, a chain bra, lace leotard lingerie and steampunk goggles."
Before and during the time she was his patient, Patrinellis also allegedly used his credit card to pay for "multiple pole dance lessons" for the woman.
The doctor/patient relationship included cash deposits. More than 30 times between Oct. 13, 2016 and Jan. 8, 2018 the physician deposited cash into his patient's bank account. That amount totaled $3,290, according to the medical board accusation.
According to attorney Hodges, any monies provided to the woman were provided by Patrinellis' female domestic partner "as reimbursement for shopping and helping with events."
The medical board accusation states that Patrinellis "frequently" exchanged Facebook and text messages with this female patient that were described as "highly personal and referenced sexual activity and drug use."
Although Patrinellis denied sexual contact with his patient, some of these messages in the medical board's filing referenced such contact, read the accusation.
As an example, during one 15-day period — from Dec. 23, 2017 to Jan 7, 2018 – the two exchanged 157 text messages, including 21 that contained pictures and/or video.
Patrinellis texted his feelings for his patient "many times," said the accusation.
"I love you," he texted her on Dec. 10, 2017. "I was just watching something kinda sexy, and all I could think about was you," he texted two days later. Other messages included "Can't wait to hold you," "when do I get to see you again," and "you bring out the lover in me."
He also referenced sending links for her to view and described that "we might be incredible for each other in our 'alt world of bdsm' that we love so much."
BDSM is known as an abbreviation for Bondage and Discipline (BD), Dominance and Submission (DS) and Sadism and Masochism (SM).
Patrinellis sent other, more explicit images and texts, according to the medical board.
Once, the woman implied she was under the influence of Ketamine, a drug that some use recreationally.
Patrinellis' response: "Enjoy the ride."
When asked if these messages implied that Patrinellis and the woman were more than friends, the physician's attorney said, "That's simply wrong."
Hodges questioned the authenticity of the "alleged communications" between the woman and Patrinellis.
The medical board document quotes from the messages between the two. The wrongful death lawsuit includes 36 pages of what appear to be verbatim copies of the messages.
A relative of the woman, who declined to be identified in this article, told the Register that she personally retrieved the messages from the woman's online accounts.
Hodges said the medical board received "false allegations and inaccurate information" about the doctor. He said the accusations are a result of a "misguided and malicious attempt" by the woman's mother to malign Patrinellis' reputation.
Hodges said Patrinellis has since filed for and was granted a restraining order against the woman's mother, prohibiting her from publishing false information and accusations against him.
According to the state medical board, intermixed between personal texts, Patrinellis texted his patient medical advice, treatment and information.
On multiple occasions, she also shared her psychological distress with Patrinellis, read the accusation.
"Depression is hitting me so hard this winter," she wrote.
"I just feel so alone," she wrote another time.
"Super depressed last night and had sort of a breakdown," wrote the woman. "I need to quit drinking soon. It's making my depression worse."
To that last message, Patrinellis replied "'Okay then let's do K,' possibly referring to Ketamine."
On Jan. 3, 2018, Patrinellis texted her "it was nice to see you last night," and "I know you are having issues."
On Jan. 8, she texted the physician at 2:29 p.m., asking to talk to him. Patrinellis told her to call after 7 p.m.
On Jan. 9, the woman attempted to end her life by suicide. She died the next day when life support was withdrawn.
According to the state medical board, Patrinellis "deviated" from the accepted doctor-patient boundaries by exchanging graphic sexual material with the woman, giving her money and access to his credit cards, by sexual contact and encouraging drug use while knowing of her ongoing struggles with substance abuse.
The physician prescribed drugs to a vulnerable patient when he was engaging in an unethical and inappropriate sexualized relationship with his patient, the accusation stated.
Patrinellis was also negligent in how he prescribed drugs for her and failed to maintain accurate medical records, read the accusation.
The accusations are "devastating and completely uncalled for," said Hodges. The attorney also emphasized: "Dr. Patrinellis is under absolutely no criminal investigation."
According to the medical board accusation, a woman referred to as P-2 was treated at Hayes Valley Medical & Esthetics by someone referred to as "Registered Nurse L.B." about 12 times from Dec. 11, 2014 to Aug. 5, 2015.
The visits were for cosmetic procedures to correct previous deformities caused by injectables received elsewhere, the report stated. Her cosmetic condition did not improve and ultimately she suffered nerve damage as the result of treatments provided by L.B.
This woman sought care from Patrinellis but her treatment was managed by L.B. and Patrinellis did not directly manage her treatment. "In fact, (Patrinellis) never physically examined, assessed and treated" his patient. He failed to maintain proper supervision and command of his nursing staff, the accusation stated.
Patrinellis failed to document or discuss a treatment plan with his patient. He also failed to document or obtain informed consent including discussion of any risks or benefits for the administration of Botox, dermal fillers and other products. He also failed to maintain adequate medical records.
The woman now has long-term and permanent disfigurements including masses of tissue on her chin, right eye, right cheek and right temple. She has excess collagen on her chin, cheek and neck, a lopsided smile "and long lasting pain."
Hodges, the doctor's attorney, dismissed the complaint, saying, "Patient 2 is ... simply dissatisfied with the services provided by a nurse" in his office.
As a result of these accusations, Patrinellis faces disciplinary actions including revoking or suspending his license and revoking his authority to supervise physician assistants or probation.
The Napa Valley MD website stated that Dr. Patrinellis is a graduate of Stanford University and Jefferson Medical College in Philadelphia. Board certified in Internal Medicine in 2000, Patrinellis has been practicing medicine for almost 20 years and has been caring for patients in Napa Valley for 15 years.
Get local news delivered to your inbox!
Subscribe to our Daily Headlines newsletter.