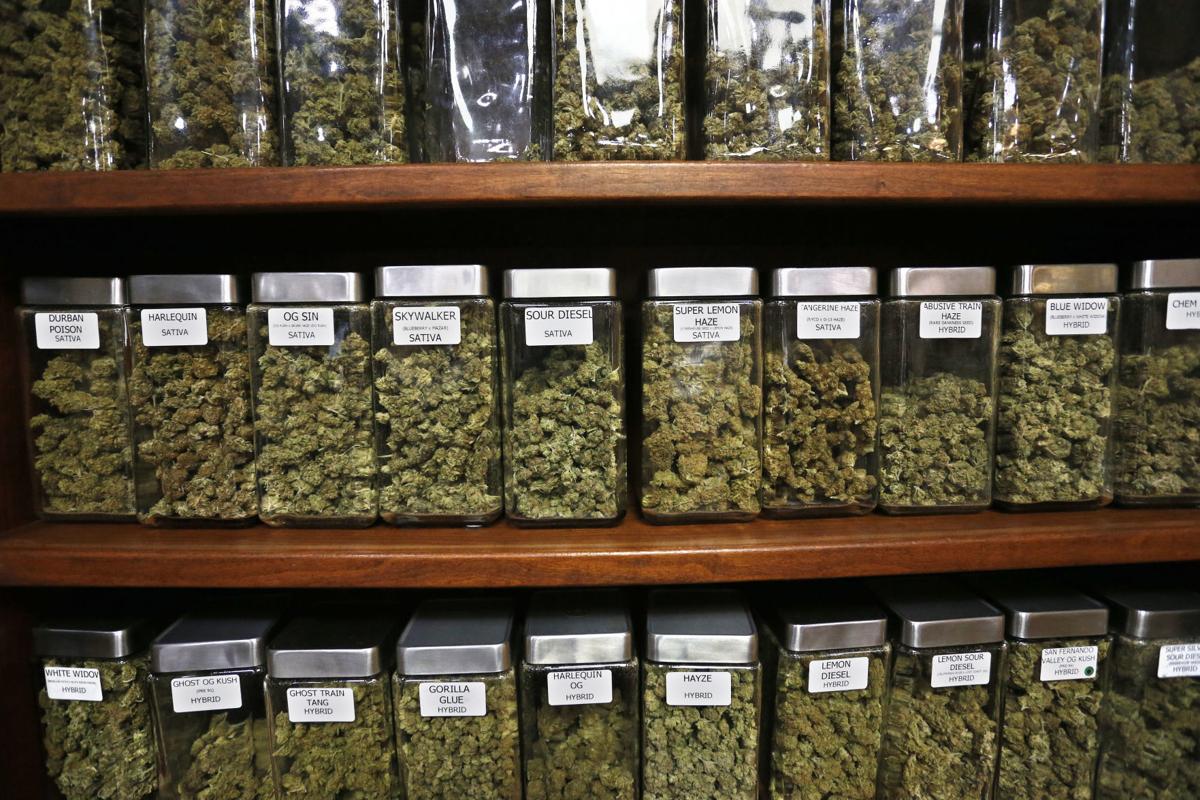 Napa will be loosening the restrictions placed on cannabis sellers, potentially letting more players into a local market yet to be born.
More lenient zoning for outlets offering marijuana products are on the way following changes in a Napa ordinance the City Council approved Tuesday night.
Dispensaries offering smokable marijuana and cannabis-laced foodstuffs will be allowed to operate as close as 600 feet – the same as the minimum distance under California law – to places serving children and teenagers, including schools, parks, youth clubs, dance studios and martial arts centers.
The policy change, which will take effect after a second approval by the council and a 30-day wait, also opens up other sites for retailing even closer than the new minimum if "impenetrable" waterways such as the Napa River prevent pedestrian access.
Currently, the only such exemption is for properties near Highway 29, which is a four-lane freeway within much of the city.
The latest move to ease entry into the local cannabis trade was a quick and quiet affair that played out in a virtually empty City Hall, devoid of the throngs that have arrived in past years either to warn of the drug's dangers or urge wider access to those using it for medicinal purposes.
Speaking before a mere five spectators – down from more than 100 who had vociferously cheered the shelving of a long-planned bridge on Linda Vista Avenue minutes before – Councilmember Doris Gentry predicted Napa would see no new social disorder for having more places to buy.
"In 1933, we had the end of Prohibition and everyone thought the world would come to an end," she said of the re-legalization of alcoholic beverages. "(But) in the end, human beings are self-regulating; we don't go buy a bag of Hershey's Kisses and stop and eat the whole thing."
The council's one voice of caution came from Mayor Jill Techel, who cast the only dissenting vote against loosening dispensary zoning. "We have two that'll be opening, and I'm in favor of starting slow and learning what we can before we go with options that could increase the number to eight," she said before the 4-1 decision.
After repealing a 2010 ordinance guiding marijuana sales amid worries of clashing with the federal government – which still classifies the product as an illegal drug of abuse – Napa introduced a new policy that took effect this January. But the city's required 1,000-foot distance from retailers to youth-oriented sites have proved too high a hurdle for a local market to take shape in a community already short on real estate, cannabis advocates have argued.
Under Napa's existing ordinance, two of the three people who have applied to open cannabis stores have won city acceptance. The fate of the third application, for a 1,000-square-foot HerbaBuena outlet on Enterprise Way, depends on the ordinance change because that storefront lies within 1,000 feet of a corner of the Napa Golf Course within Kennedy Park – a youth site under Proposition 64, the 2016 ballot measure that opened up non-medical sales in the state.
City officials have said three other people are expected to pursue local dispensaries once the more lenient zoning rules take effect, although none is expected to open for business until later this year.
Napa's ordinance continues to keep cannabis-based businesses away from the downtown district and chain retail stores. Dispensaries are allowed in areas zoned for office parks, light industry and medical offices.
While calling the new rules a step in the right direction, resident Micah Malan asked the city to go further and allow cannabis sales in areas closer to the heart of town – suggesting that an abundance of retailers in Vallejo to the south indicates pent-up demand in Napa County. The website Cannabis.net lists 14 sellers of marijuana products in Vallejo.
Councilmember Peter Mott, meanwhile, asked continued patience to let social mores evolve still further.
"It's been a long, long process to get here; we came from the idea of having one franchise (as the 2010 ordinance would have allowed) to a point where we can serve our community," he said before the vote. "… There's a big part of our community, and it's a diverse community, that will need to take some time to realize that it isn't like 'Reefer Madness.'"
Get local news delivered to your inbox!
Subscribe to our Daily Headlines newsletter.