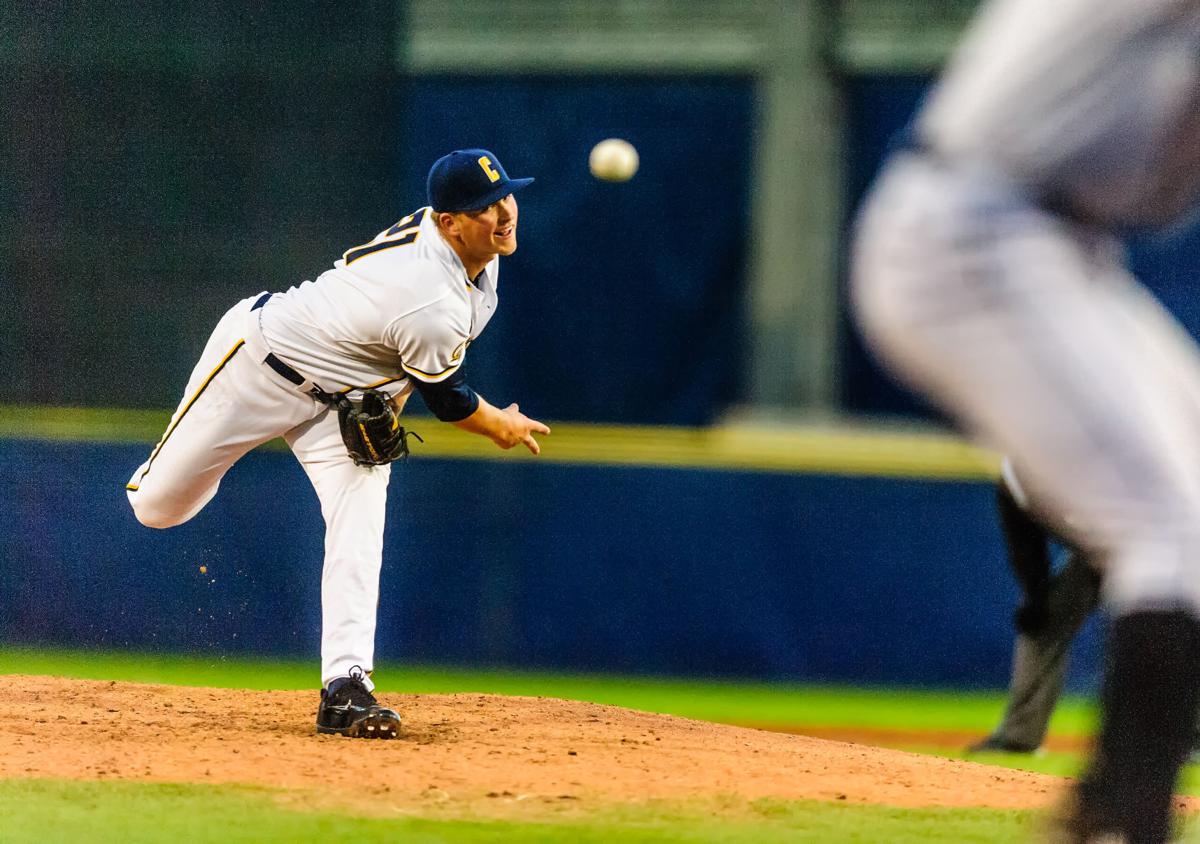 Authorities have identified two of the four people who died in a reported hit-and-run crash Saturday night in San Pablo as a Napa man and his teenage son.
Daryl Horn, 50, and his 14-year-old son Joseph died at the scene of the five-vehicle wreck, which took place at 8:11 p.m. on Interstate 80 at the San Pablo Dam Road exit, according to Deputy Mike Rector at the Contra Costa Sheriff's Office coroner's division. A Sacramento man was arrested later Saturday night on felony hit-and-run and drunken driving allegations in connection with the crash.
Also killed in the crash were another father and son, 52-year-old Troy Biddle and 12-year-old Baden Biddle of Bainbridge Island, Washington, who were related to the Horns by marriage, Rector said.
The fifth person in the Horns' vehicle – and the only survivor – was Jared Horn, Daryl's son and Joe's older brother, who was at the wheel when the wreck occurred, KNTV-TV reported, adding that six people were injured in the incident.
A former baseball star at Vintage High School who graduated in 2016, Jared Horn went on to UC Berkeley and is a sophomore pitcher for the Golden Bears.
His father became known in local youth baseball circles as a coach with the Napa Valley Baseball Club.
Jared Horn returned to his Napa home after being treated for injuries at a hospital, the university reported.
"We cannot imagine what Jared is going through right now, and the thoughts and prayers of our entire Cal baseball community are with Jared and his family," Cal baseball head coach Mike Neu said in a statement. "Jared is a respected and beloved member of our team as well as an incredible student-athlete, teammate and friend. We will give him any and all support that we can as he goes through this unthinkably difficult time."
A former baseball player for the College of Marin and Sacramento State, Daryl Horn closely involved himself in Jared's development in the game, coaching in Napa Little League and later becoming a board member. After a distinguished athletic career for Vintage that included a place on Baseball America magazine's high school All-America Team, Jared was drafted by the Milwaukee Brewers organization but instead enrolled at Cal to play for the Golden Bears.
Jared's younger brother Joe attended Redwood Middle School in north Napa, according to Elizabeth Emmett, spokeswoman for the Napa Valley Unified School District.
Five vehicles were involved in the crash and the driver of the vehicle whom the CHP allege caused it, 47-year-old Sacramento resident Fred Lowe, fled but was later arrested, CHP officials said.
Lowe was booked into the Martinez Detention Facility on suspicion of vehicular manslaughter, leaving the scene of a fatal accident, causing death by driving under the influence, and driving with a suspended license. Bail was set at $1.15 million.
CHP Officer Matthew Hamer added that Lowe's driver license had been suspended because of a previous DUI arrest, according to KOVR-TV, the CBS affiliate in Sacramento.
Napa Valley Unified assigned counselors on Monday to visit with students at Vintage as well as at Redwood Middle School, according to spokeswoman Emmett.
"A lot of schools are touched by this; we have all hands on deck in terms of emotional support and counseling," she said of the school district, where Daryl Horn's wife, Denise, works at the Education Center. "It's just a huge tragedy for the entire NVUSD family in addition to the Horns. And we're just so sorry."
"Our entire Napa Valley Unified School District community is heartbroken for the Horn family, and we will do all we can, individually and collectively, to offer our love and support," Patrick Sweeney, the district superintendent, said in a statement. "… As the family's needs change, so will our efforts to help with whatever they need, and we will share that information as appropriate."
With reports from Register executive sports editor Marty James and Bay City News Service.