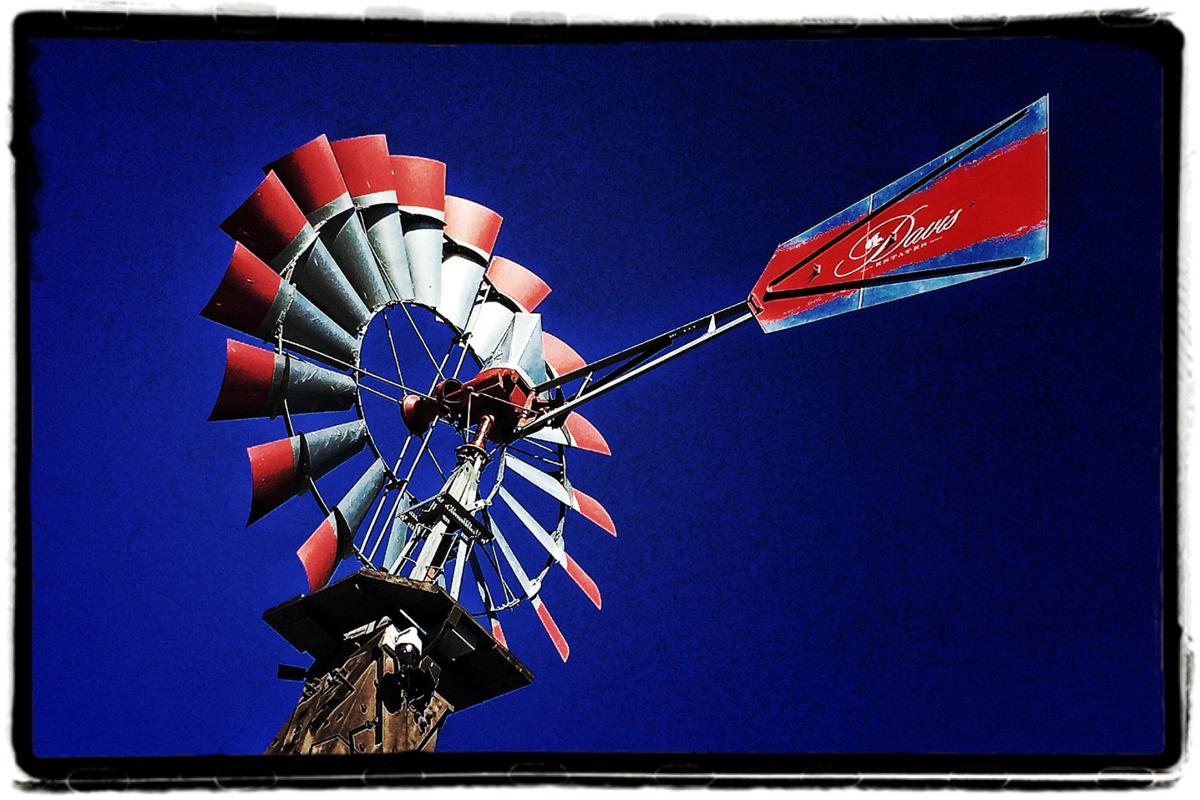 Davis Estates winery near Calistoga has won county permission to more than triple both its wine production and visitation.
Several Napa County Planning Commissioners said the big increases gave them pause. The pitch by the winery located on 114 acres in a small valley at 4060 Silverado Trail won most of them over.
"It seems to me this application is kind of a natural next step to a successful business model," Commissioner Dave Whitmer said.
Commissioner Jeri Hansen said the location on a thoroughfare is the right place for this type of project.
Commissioner Terry Scott went further. He called the Davis Estates application "almost a pro forma of what we should be looking for in terms of these modification requests."
The Planning Commission on Wednesday voted 3-1 to allow Davis Estates to increase annual wine production from 30,000 gallons to 100,000 gallons. The winery can increase annual visitation from 10,276 guests to 32,875 guests, counting both tastings and marketing events.
Commission Chair Anne Cottrell found much to praise about Davis Estates. But she cast the lone "nay" vote, with Commissioner Joelle Gallagher absent.
"I think the huge increase in visitation is just more intensive than is appropriate on that site," she said.
Mike Davis and his wife Sandy, who co-founded Applied Computer Solutions, bought the winery property in 2011 out of bankruptcy. Davis said the Saviez family owned the land for 108 years.
"I guess the only only way to say it is we took a ghost winery and we kind of saved it," Davis said.
Davis fell in love with a dilapidated, century-old barn, he said. But he did more than rebuild it.
"The goal was, 'Let's take that board-and-batten and that country farm look and carry it throughout the winery," Davis said.
The winery has a 50-foot-tall windmill to pump water. It has a 100-kilowatt solar panel. It is certified Napa Green and Napa Fish Friendly Farming.
Coming from the computer industry, Davis wanted to put technology to work, he said. Cutting-edge technology allows the winery to be run with an iPhone. Two people can run the entire crush process and two to three people can run the fermentation process.
"Number one, we think it makes a better quality wine," Davis said. "Number two, it reduces labor and greenhouse gases and gives us an environment that is very clean."
Davis noted new resorts are coming to the Calistoga area, in addition to the ones already there. Davis Estates wants to be one of the three or four wineries that guests might visit during a typical stay.
"By keeping those people in that local area, it allows people to travel less," Davis said.
Angwin resident Kellie Anderson said adding more winery visitor traffic to this stretch of Silverado Trail will be dangerous, given a blind curve.
"I have to come from work on Larkmead Lane west to east and turn south onto Silverado Trail," she said. "As I say to my husband, it is the most dangerous one minute of my life every day."
Attorney Tom Adams on behalf of Davis Estates said the winery is installing a left turn lane on Silverado Trail at its entrance. The Larkmead intersection complies with Caltrans standards, he said.
"We know safety is a serious concern," Adams said. "But we aren't necessarily in a position to do improvements at the Larkmead site, at that intersection."
For the most part, Davis Estates hit all the right notes to win Planning Commission praise.
"I'm impressed with a project that comes before us that talks about using 100 percent local fruit," Whitmer said.
Davis said 25 percent of the grapes comes from the Davis-owned vineyards and 75 percent from the farmers in the agricultural preserve for that 100-percent total.
"We think it's a better wine and our customers enjoy that," Davis said.
Get local news delivered to your inbox!
Subscribe to our Daily Headlines newsletter.