Temperature taking, room service, sewing homemade masks, and family visits through plate glass have become the new normal for some Napa group homes trying to protect residents and staff against a coronavirus pandemic whose toll of death and illness has hit communal living centers especially hard.
Nearly a month into California's stay-at-home order intended to slow the advance of COVID-19, two local group homes – one for seniors and another for the developmentally disabled – report no illnesses among their residents or workers, but plenty of vigilance.
At Vine Village, in-room meals and six-foot person-to-person spacing have been the rule since March, along with a daily routine of temperature checks and handwashing for all employees, according to Saanen Kerson, administrator of the Carneros-based residential and activity center for developmentally disabled people.
In addition, the facility has suspended all daytime programs, concentrating on keeping safe its 10 residents who live in two houses on the grounds – as well as the workers who tend to their needs.
The consequences of not taking every safeguard are clear to Kerson, whose parents co-founded Vine Village in 1973. "It's a challenging and a worrisome time for keeping everyone safe," she said last week. "We can't provide services if our staff is sick."
Hanging over managers and employees of group homes is the threat of COVID-19 rippling through populations that live in close quarters that make social distancing difficult – or include large numbers of residents who are aging or already suffer from a variety of health problems that leave them susceptible to severe illness or death from the novel coronavirus.
Of the more than 35,000 Americans who have died as a result of the virus, at least 7,000 were connected to nursing homes, and a further 36,500 have contracted COVID-19, the New York Times reported Friday. The toll has been devastating at facilities like Brooklyn's Cobble Hill Health Center, where 55 residents lost their lives, and other homes that have endured multiple deaths or widespread staff illnesses.
At least 258 of California's 1,224 licensed nursing facilities had reported at least one diagnosis of COVID-19 among residents or employees as of Friday, the state Department of Public Health reported in its first home-by-home breakdown of such cases. At those homes, 1,740 residents and 1,290 staff members tested positive for the virus.
None of Napa County's 47 confirmed coronavirus cases have been linked to group homes, according to state records. The county closed all local senior homes to visitors in March, as did the state-run Veterans Home of California in Yountville, home to more than 770 military retirees and spouses.
Even before the pandemic triggered mass purchases that exhausted supplies of protective masks and cleaning supplies, Vine Village began placing large orders for such products in late February, ensuring it would have enough cleaning supplies, gloves and paper products, according to Kerson. A Solano County facility that closed early in the state shutdown also donated toilet paper, soap and cleaning wipes, and the North Bay Regional Center, a service provider for the developmentally disabled, also gave Vine Village a two-week supply of N95 masks for staff to use in case a resident falls ill.
Kerson herself turned to a home craft taken up by many others due to pressing shortages of factory-made masks during the pandemic.
"I love to sew, so I've made many face coverings and given over 200 to other nonprofits," she said. "All of our residents and staff have two face coverings each, so they can wear one while they wash one."
Elsewhere in Napa, the virus has not touched Piner's Nursing Home, administrator Brian Kallio reported Thursday. At the facility, protective measures include twice-daily cleaning of handrails, doorknobs and other frequently touched surfaces, as well as masks for all staff and gloves for those who clean the building or care for the 44 residents, he said.
Residents are checked for high temperatures or respiratory issues three times a day, and anyone with a fever would be moved to a separate room and seen by staff wearing full protective gear including a gown, gloves, mask and goggles, according to Kallio.
In-person visits have been replaced with video calls on Skype and other platforms arranged by Piner's employees – a service Kallio said is occasionally augmented by families who gather outside a window whether their relative can see, if not touch, loved ones.
"Some people will go to the sidewalk, which is public property, and talk by phone while (their relative) is in the facility," he said. "Last week there was a birthday where the family lined up holding balloons, and sang 'Happy Birthday' while a resident was in his room holding a phone. … It's been challenging for them, but I think they've adapted. We've adapted to what's hopefully a temporary new normal."
That requirement for those living at Piner's to stay out of physical contact even with family, however, speaks to what Kallio called the hardest part of the restrictions in place during the pandemic: the inability to allow visits in most cases. The only two visits the home has granted since mid-March have been for those visiting relatives near the end of life, with only one visitor allowed at a time – and only after having their temperature taken and donning a mask.
"I've been doing this for over 20 years and I never thought I'd see the day when I'd be keeping away visitors," he said. "It's heartbreaking to see people who can't have visitors."
At Vine Village, such visitation limits apply even to the founding family. Debbie Kerson, sister of co-founder Mike Kerson and Saanen's aunt, is living at the center's property west of Napa, but under hospice care overseen by Collabria Care workers.
"We have her basically in isolation on the ranch," said Saanen Kerson. "I feel good about the care she's getting, but just as families can't (visit) a relative in a skilled nursing center, I can't see my own aunt at the end of her life and it's extremely painful, even in a facility we manage."
Editor's note: Because of the health implications of the COVID-19 virus, this article is being made available free to subscribers and non-subscribers alike. If you'd like to join us in supporting the mission of local journalism, please visit napavalleyregister.com/members/join/.
Zuzu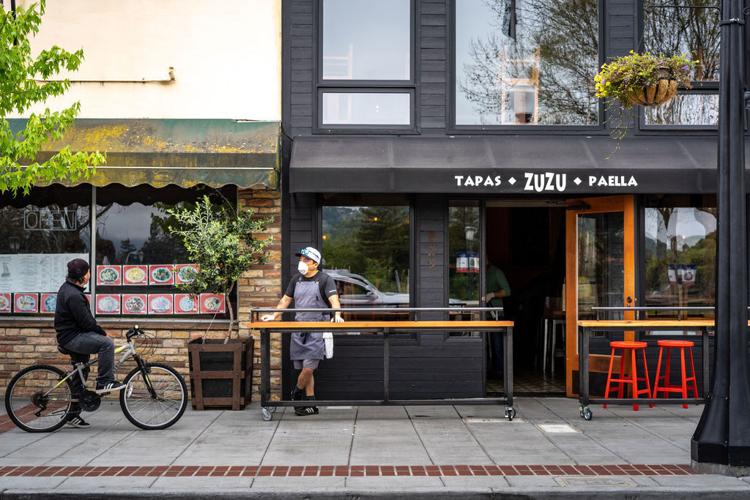 Lovina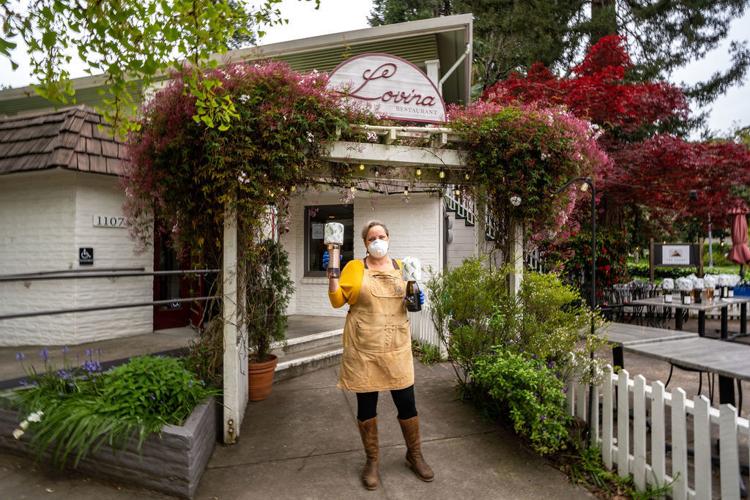 Calistoga Playground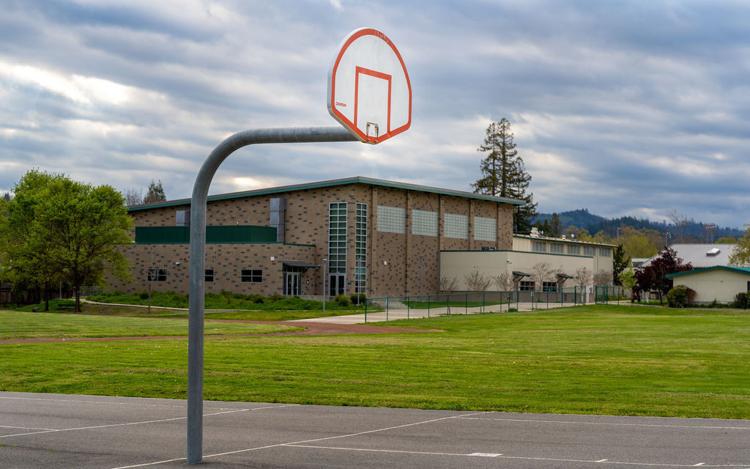 Hydro Grill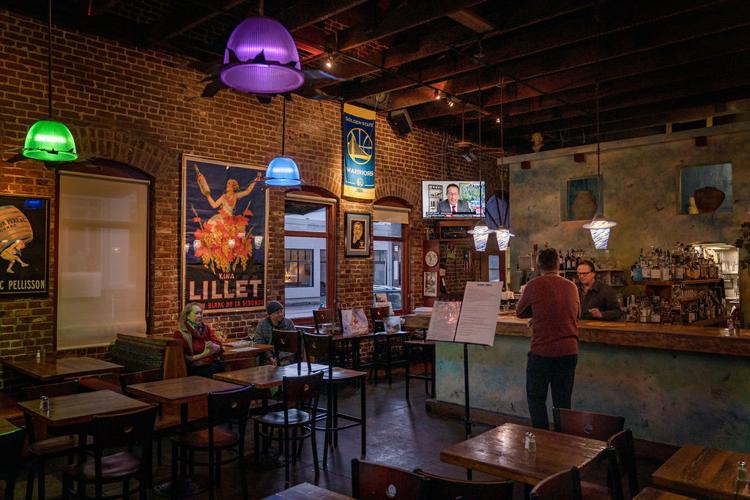 Johnnys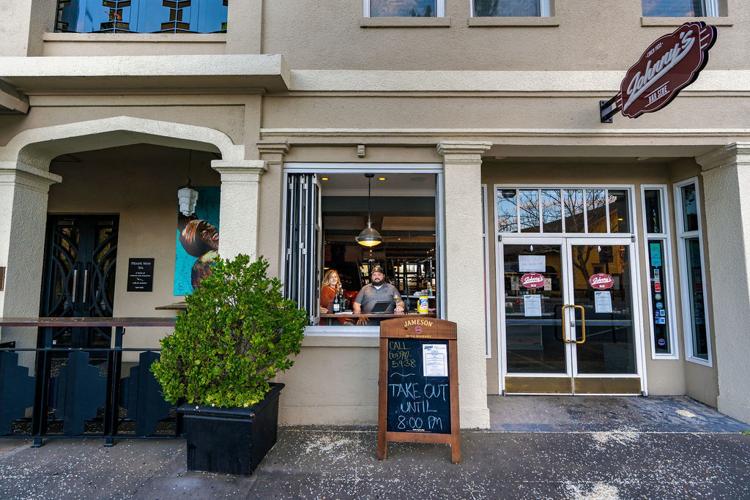 Puerto Valarta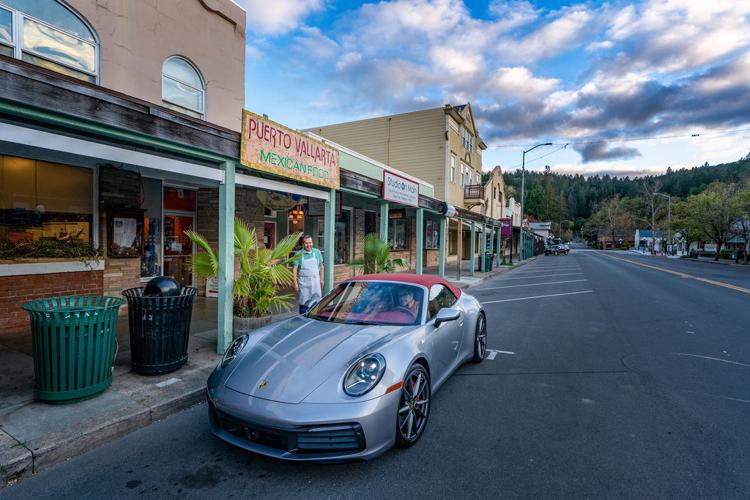 Calistoga Thai Kitchen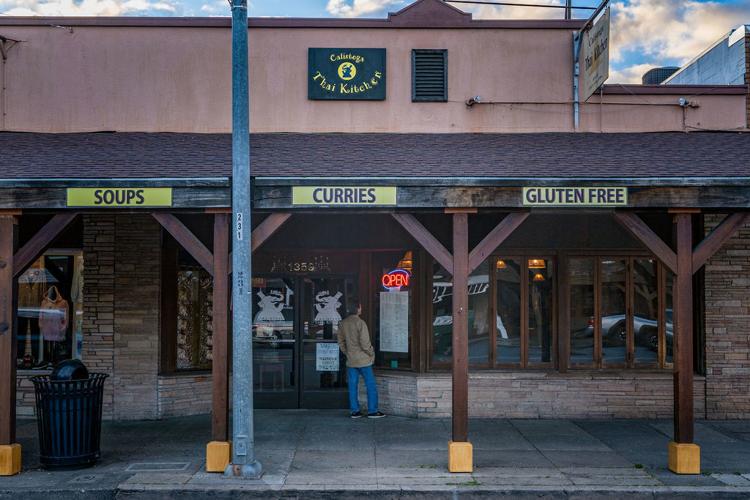 Theorem Vineyard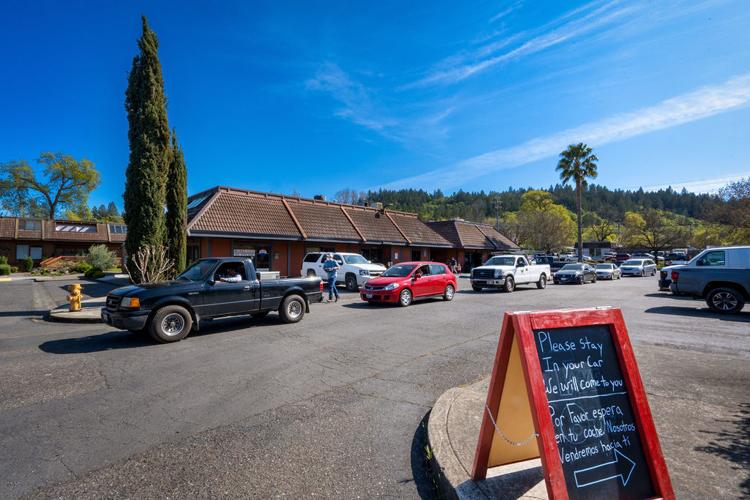 Evangeline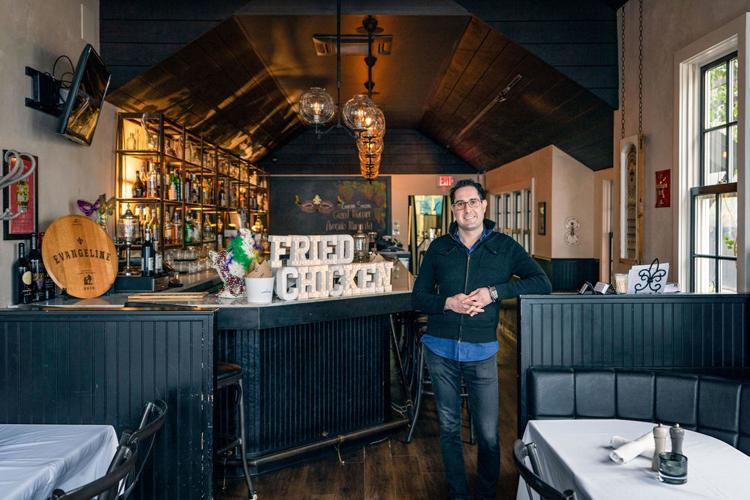 Napa Whole Foods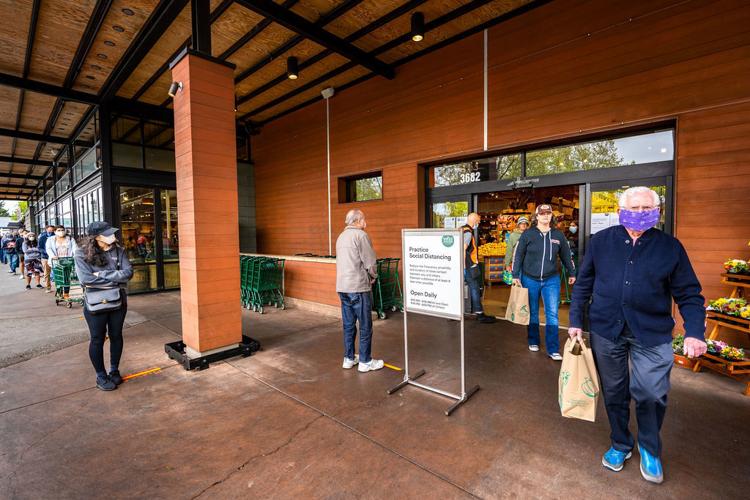 St. Helena Gott's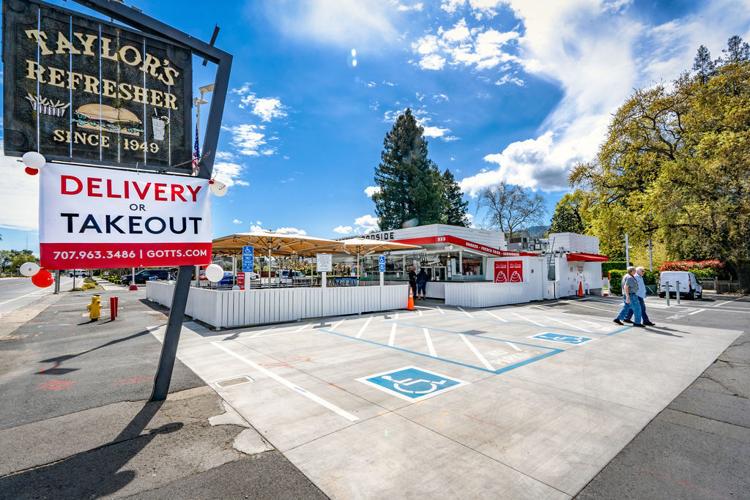 Press in St. Helena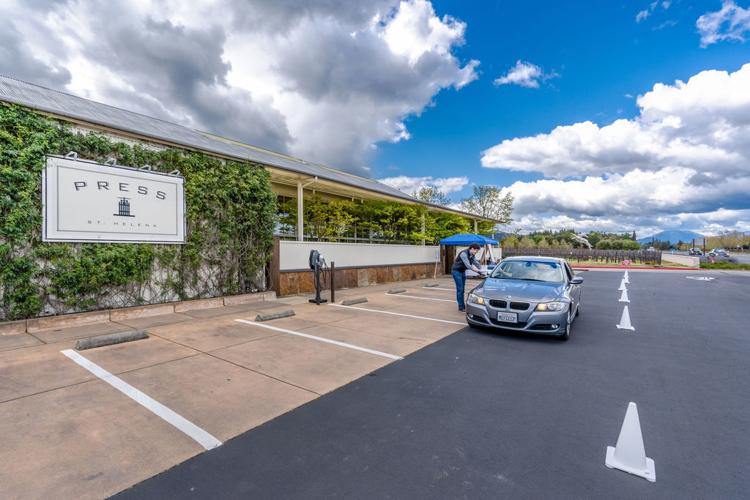 Tra Vigne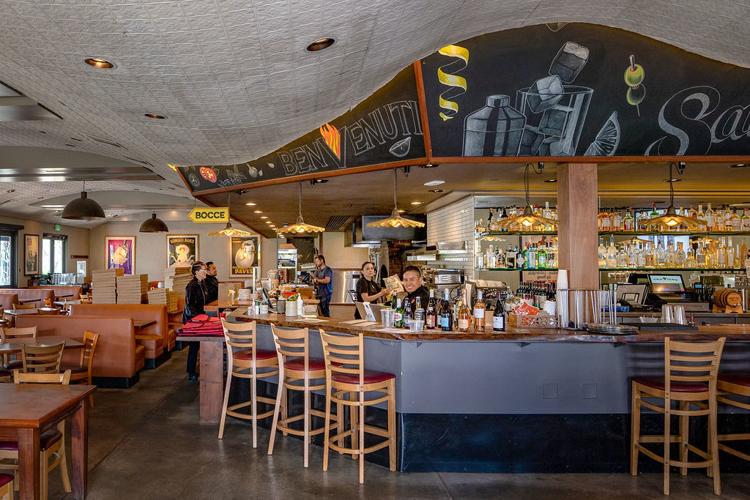 Napa Whole Foods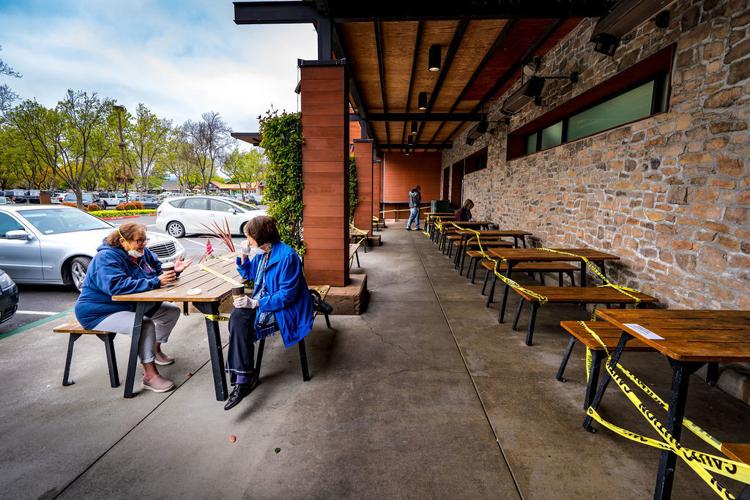 An empty street in Calistoga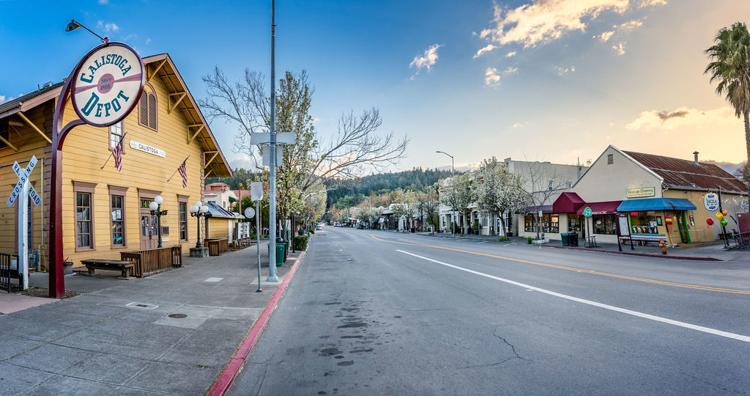 An empty Calistoga street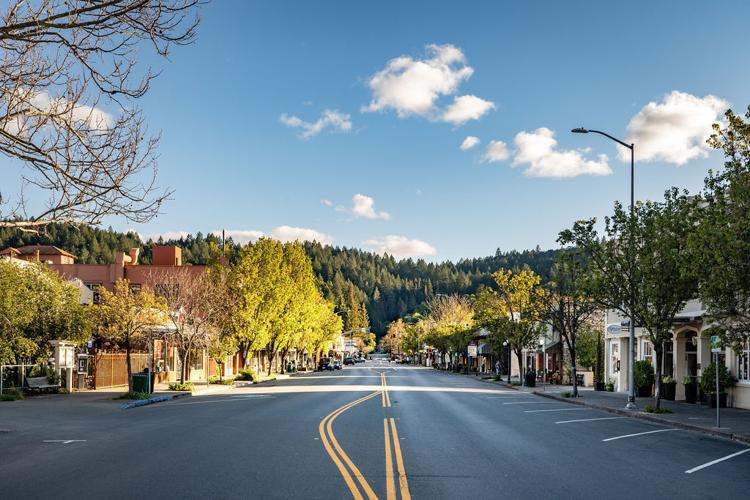 Ace Hardware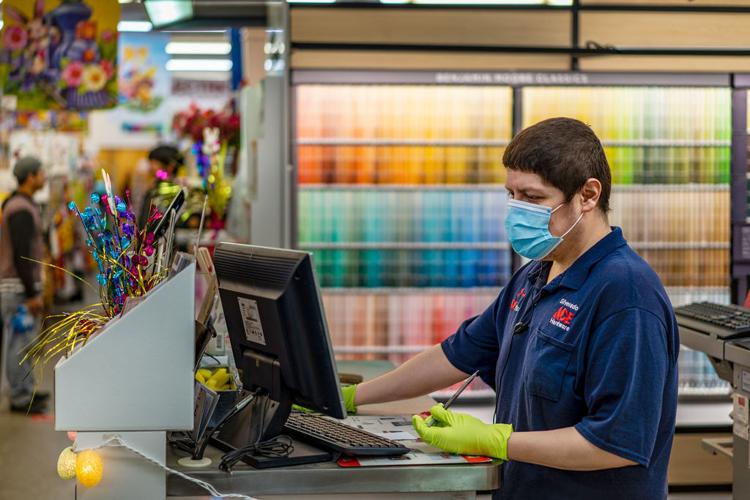 Ace Hardware in Calistoga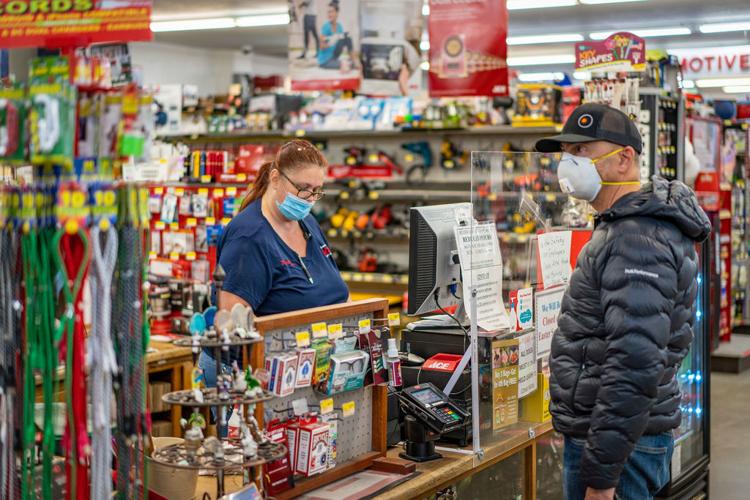 Calistoga CalMart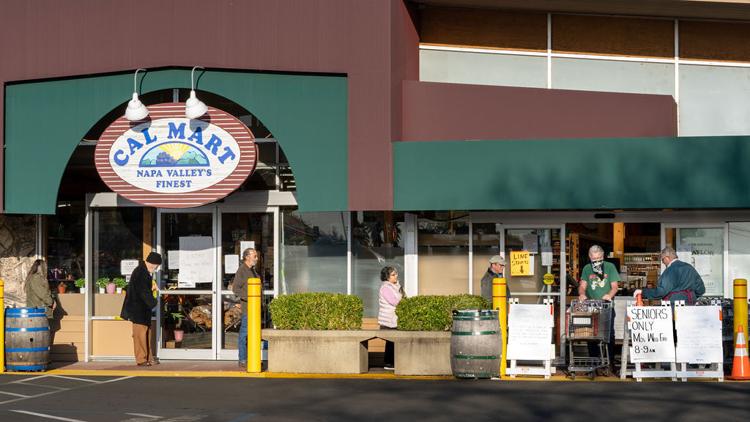 Calistoga Farmers Market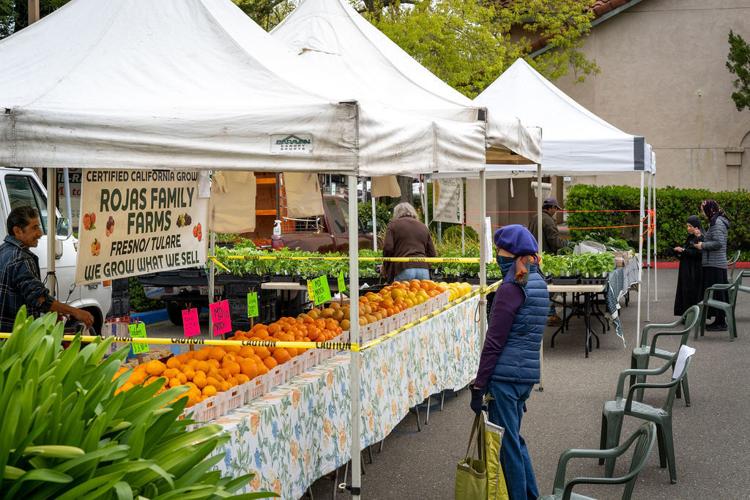 Calistoga Farmers Market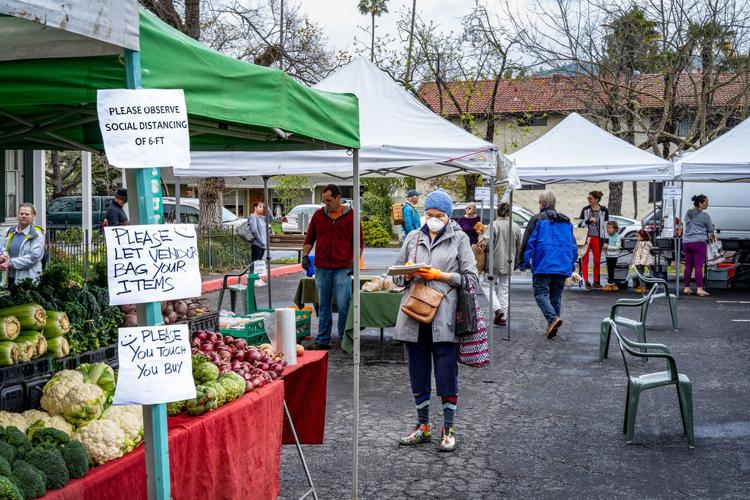 Calistoga Farmers Market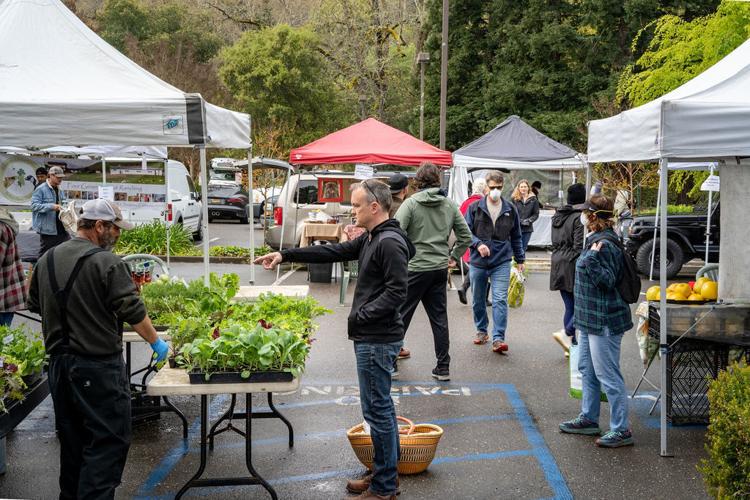 Calistoga Farmers Market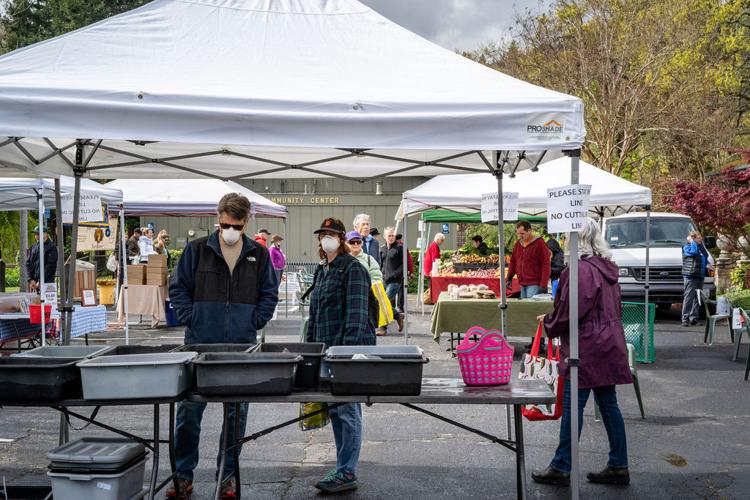 Calistoga Farmers Market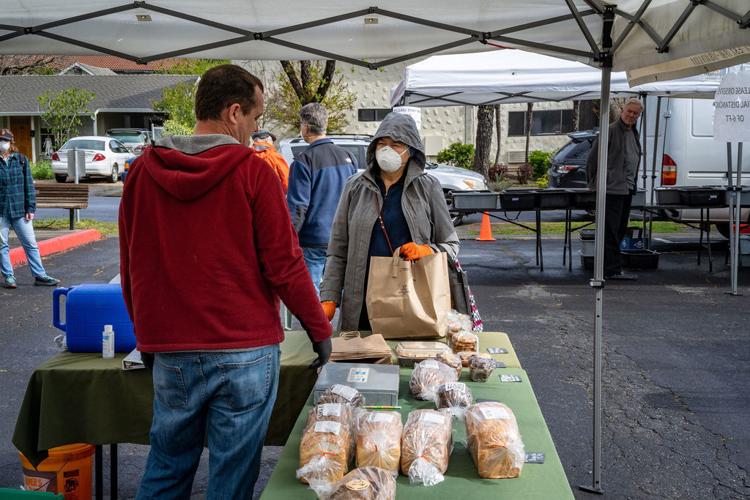 Calistoga Farmers Market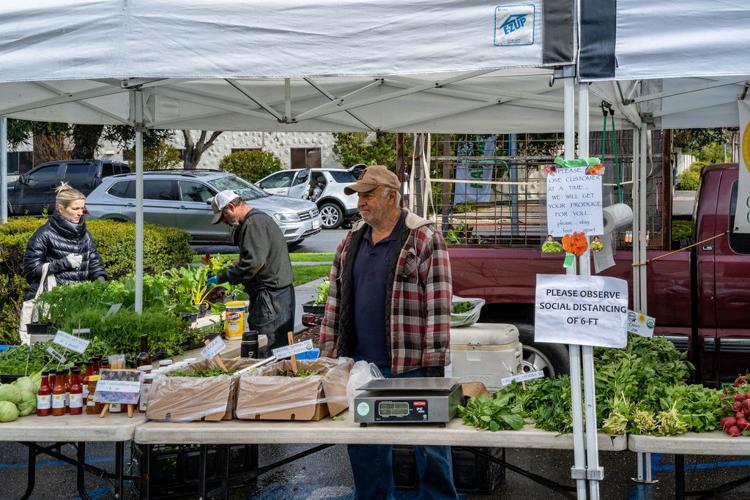 Calistoga Farmers Market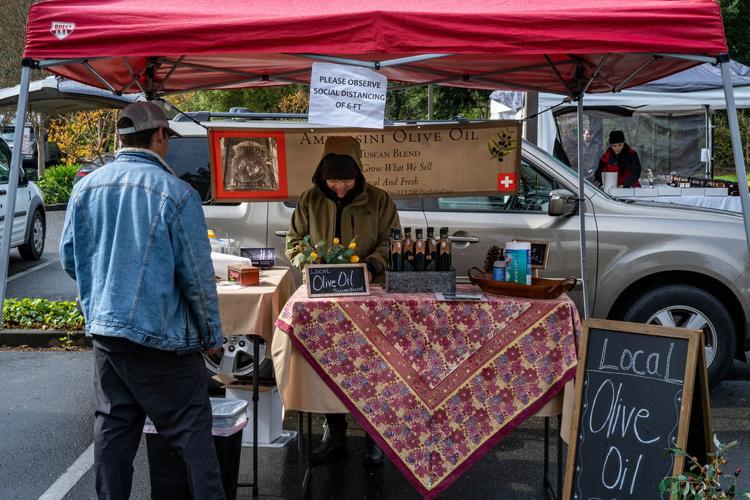 Calistoga Farmers Market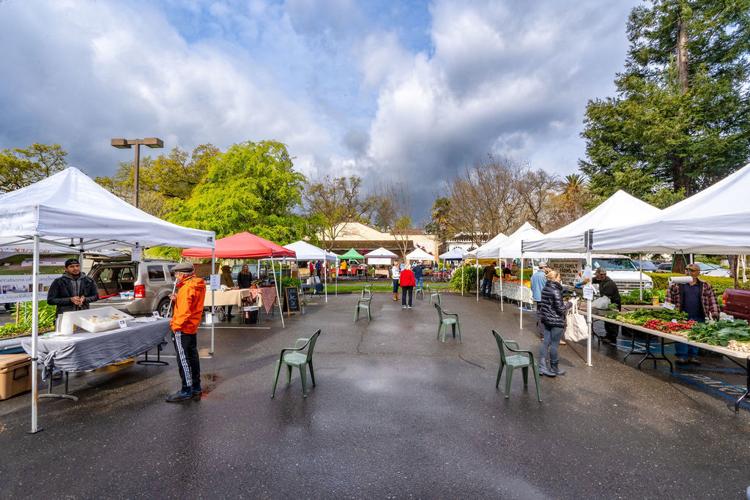 Easter Bunny tours Napa neighborhoods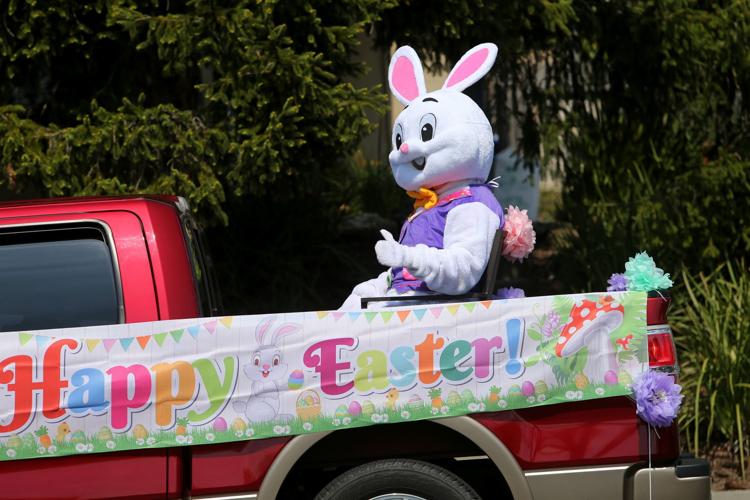 Whole Foods line, April 11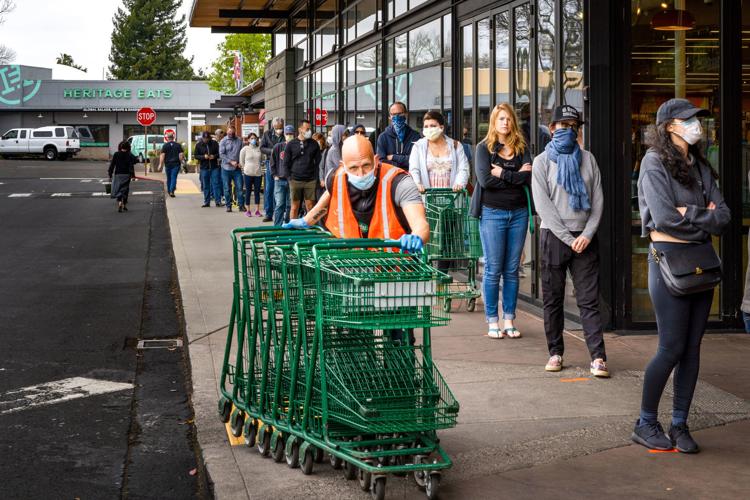 Grab-and-go school lunches in Napa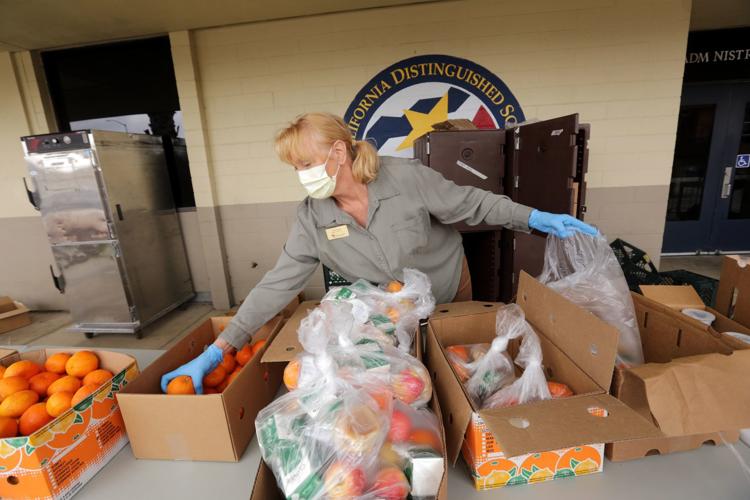 Grab-and-go school lunches in Napa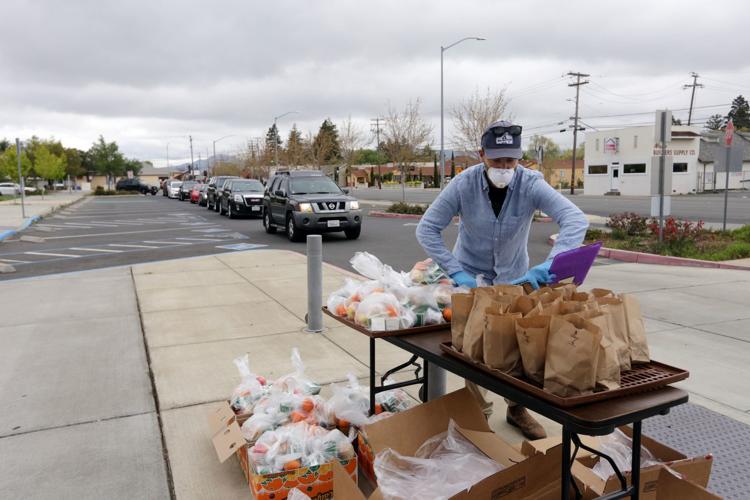 Grab-and-go school lunches in Napa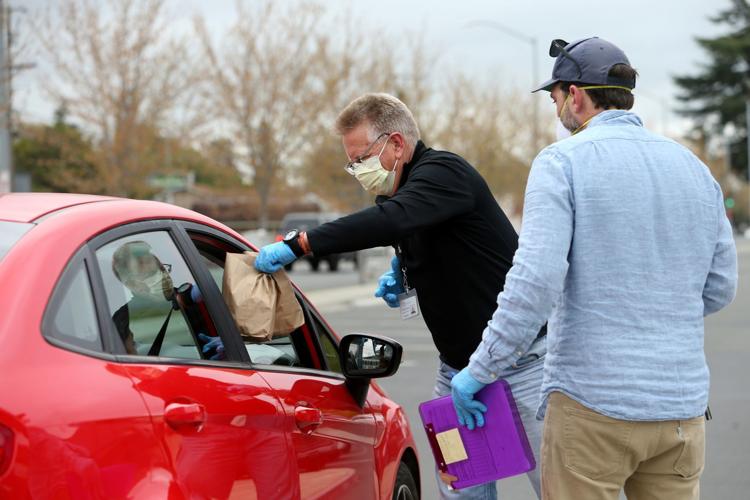 Grab-and-go school lunches in Napa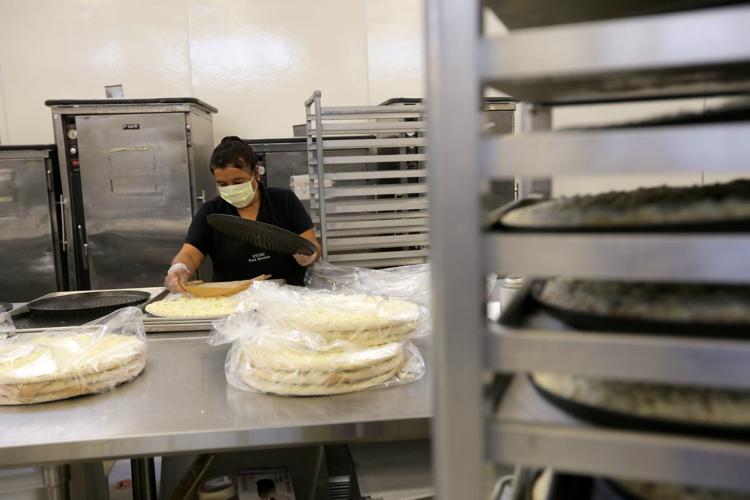 Grab-and-go school lunches in Napa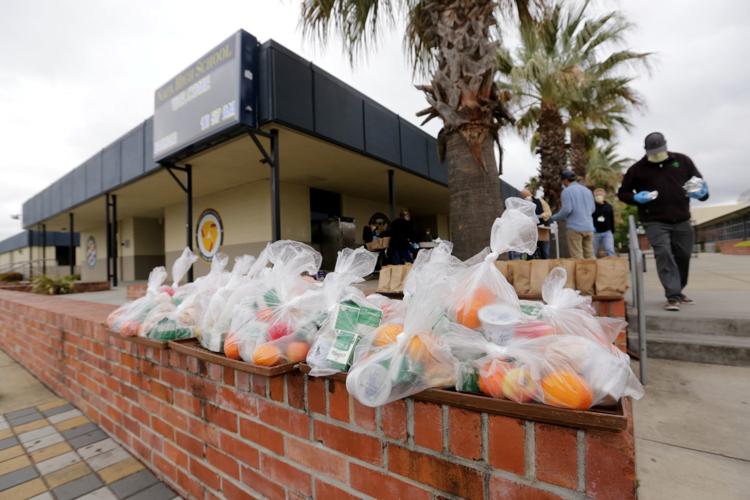 Sign of the times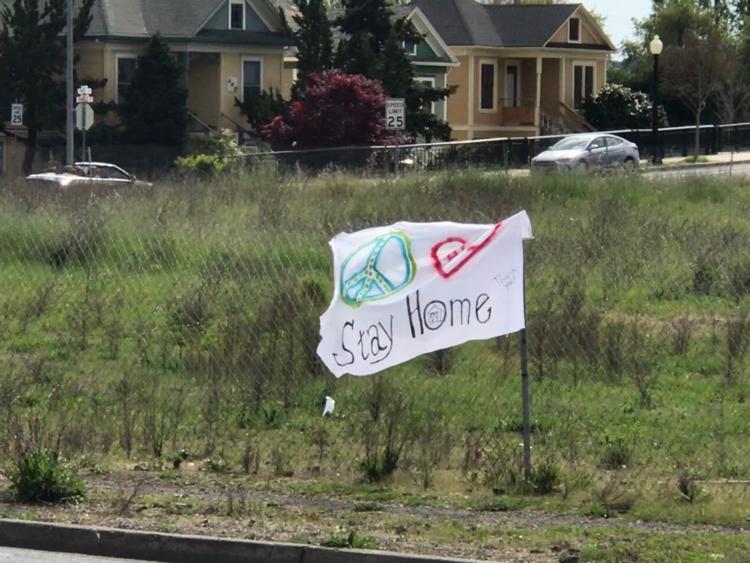 Sign of the times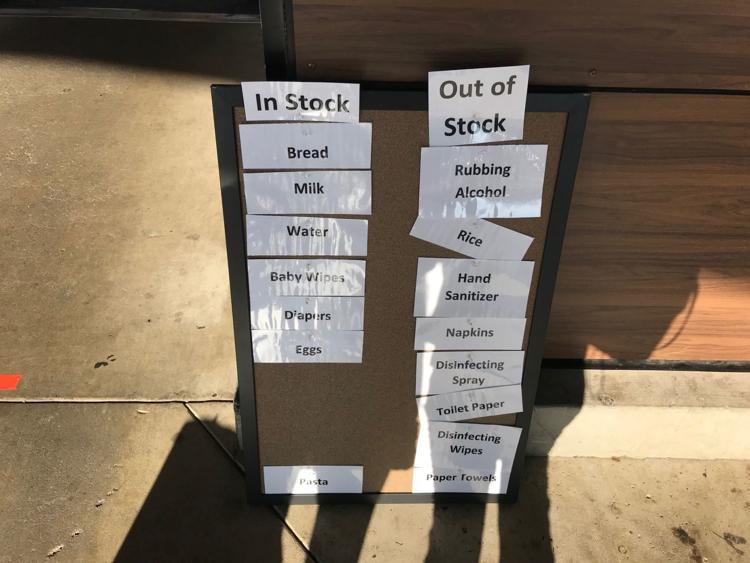 Napa's drive up clinic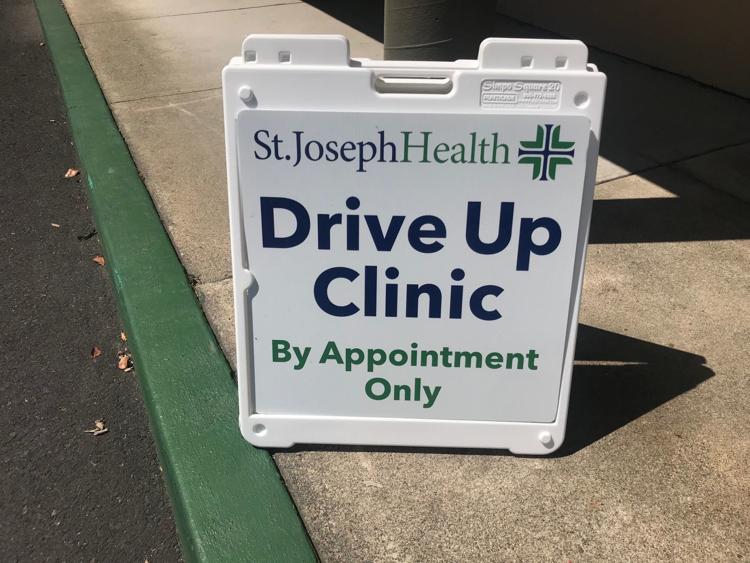 Taking a sample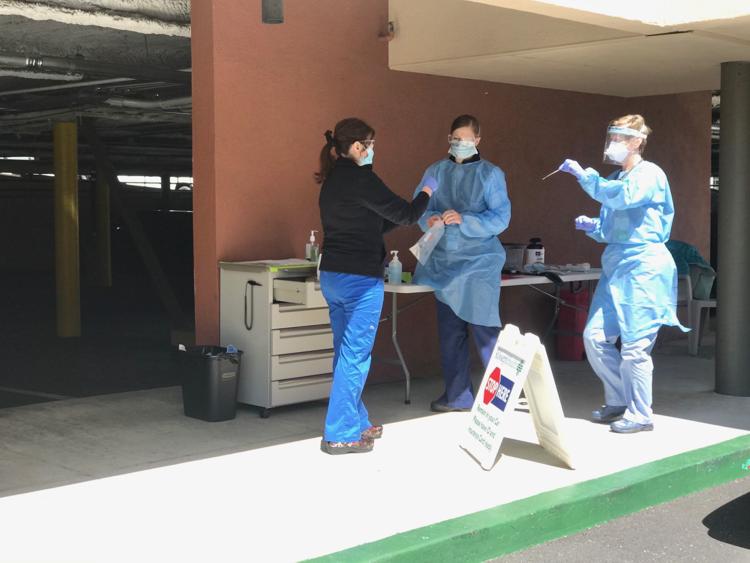 Nicole Landis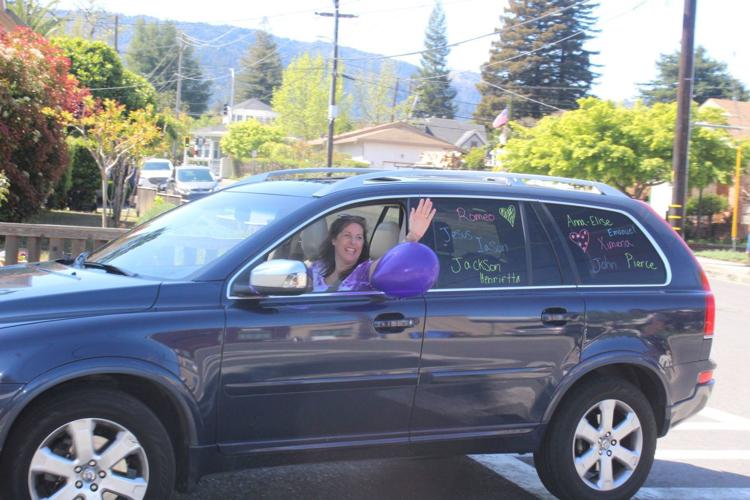 Napa Premium Outlets during the coronavirus epidemic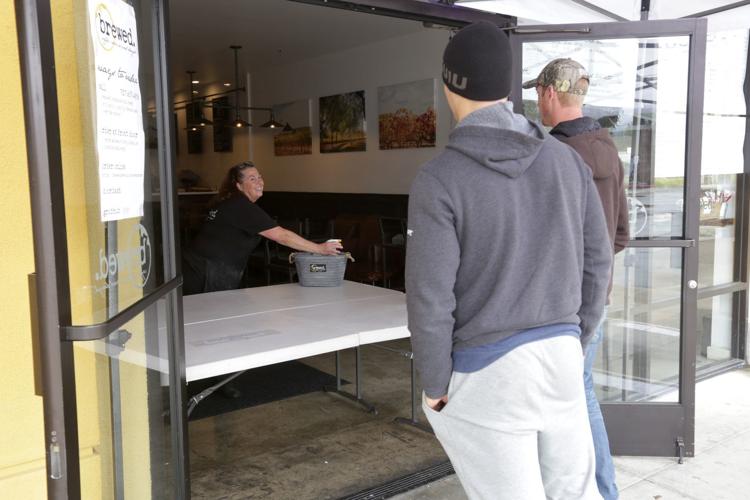 Making face shields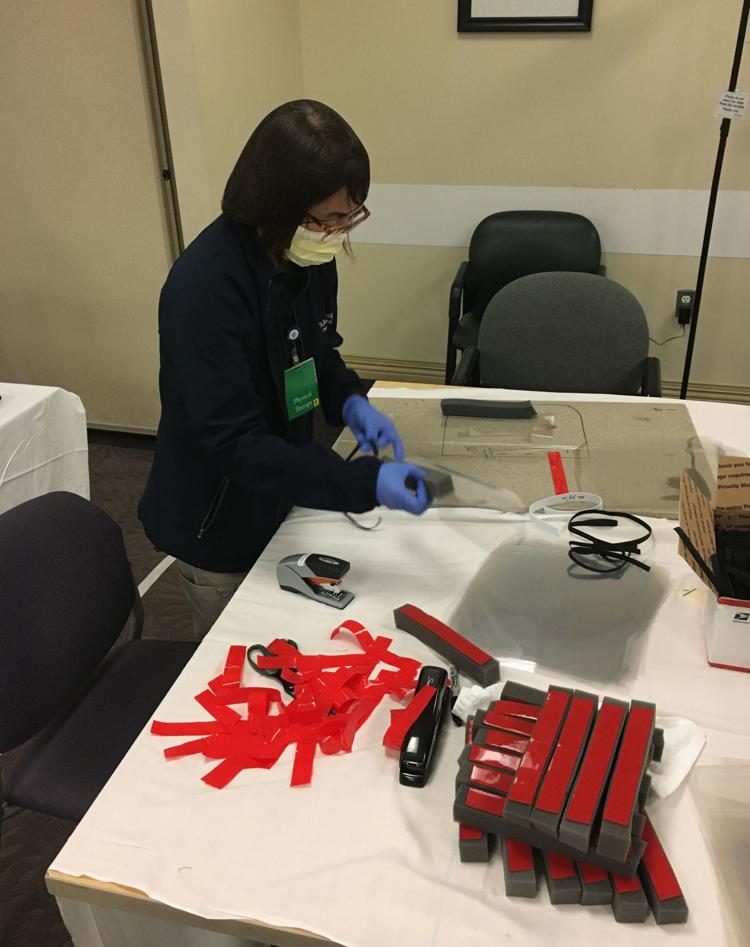 Face shields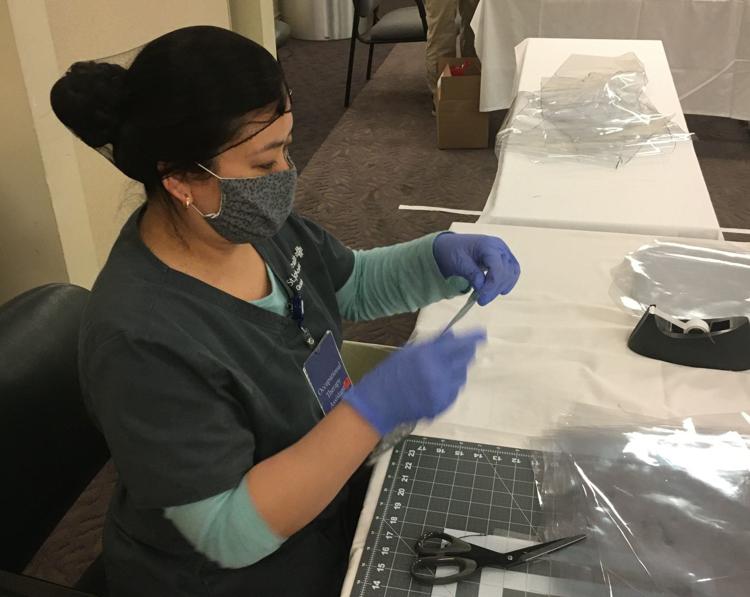 Free Meal Friday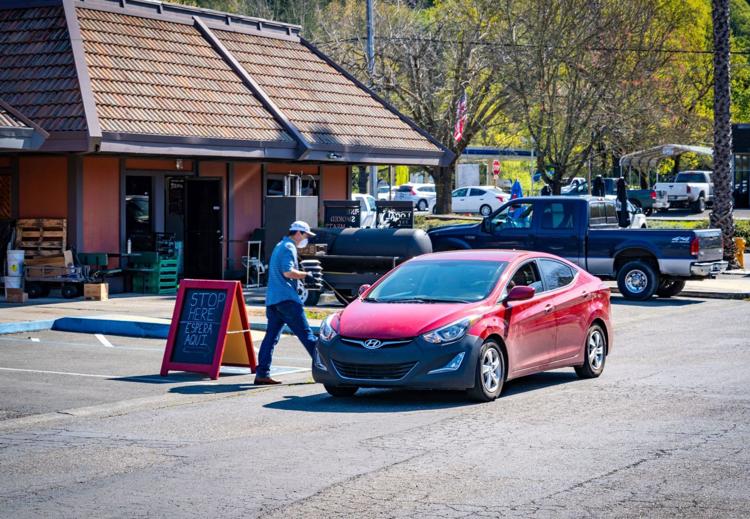 Free Meal Friday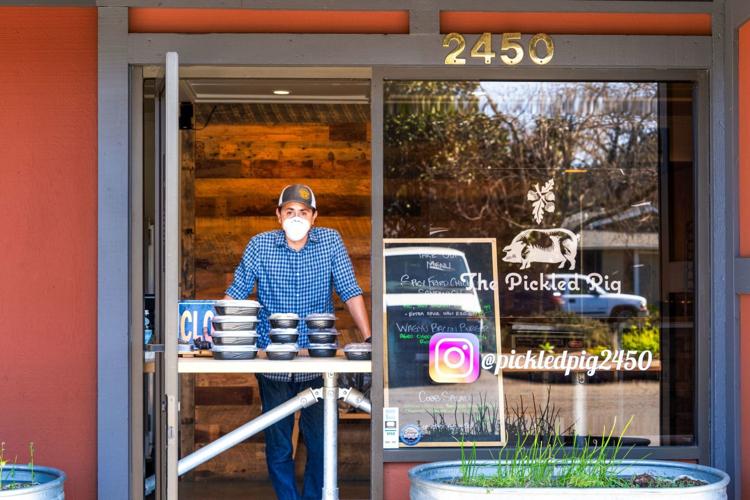 Social distancing signs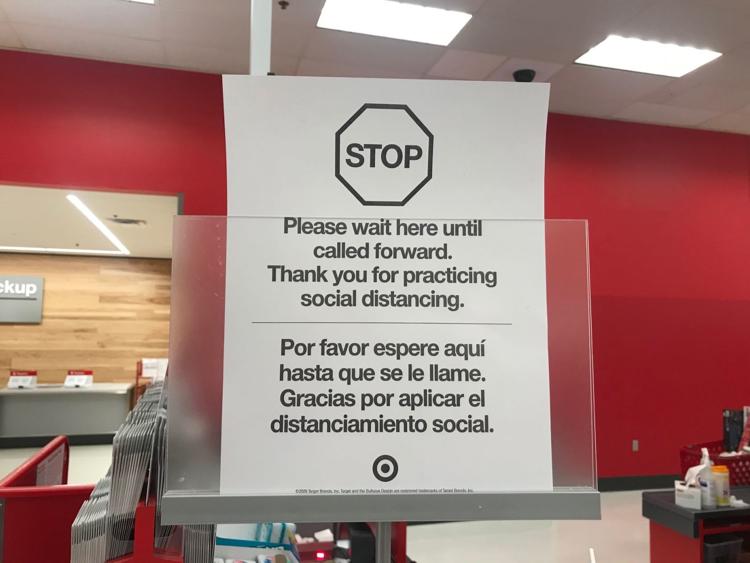 Social distancing signs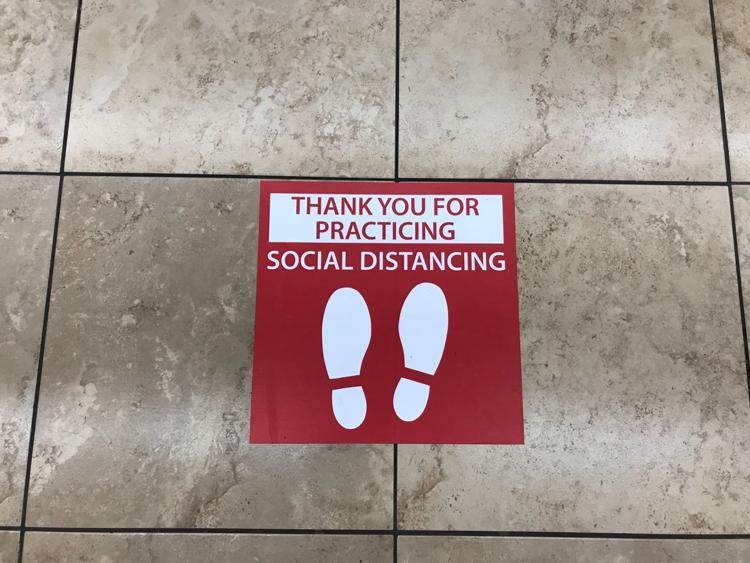 Bread delivery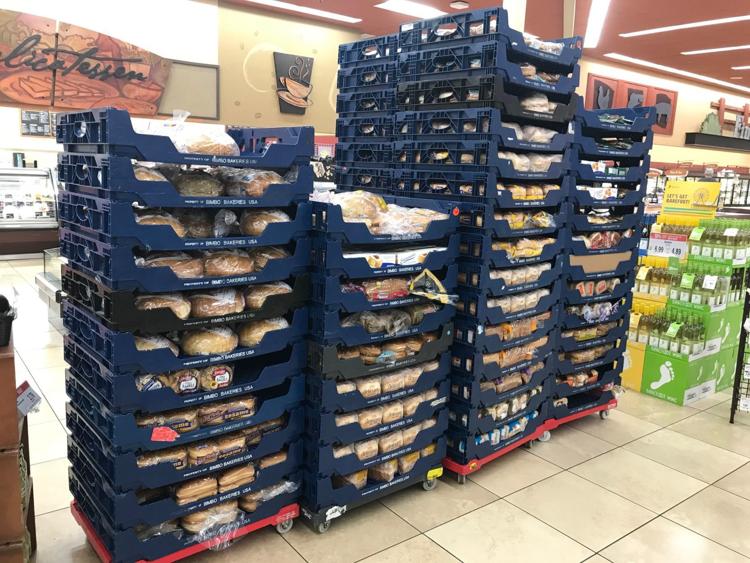 Dr. Manjappa at Queen of the Valley Medical Center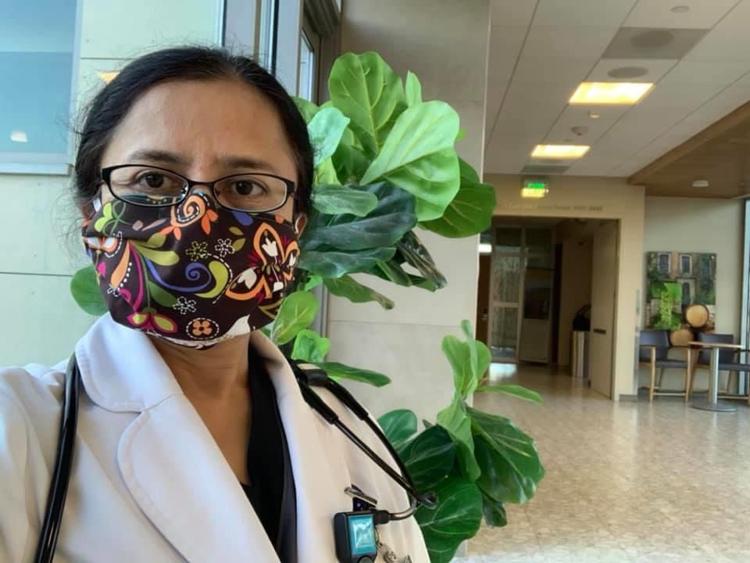 Bear on fence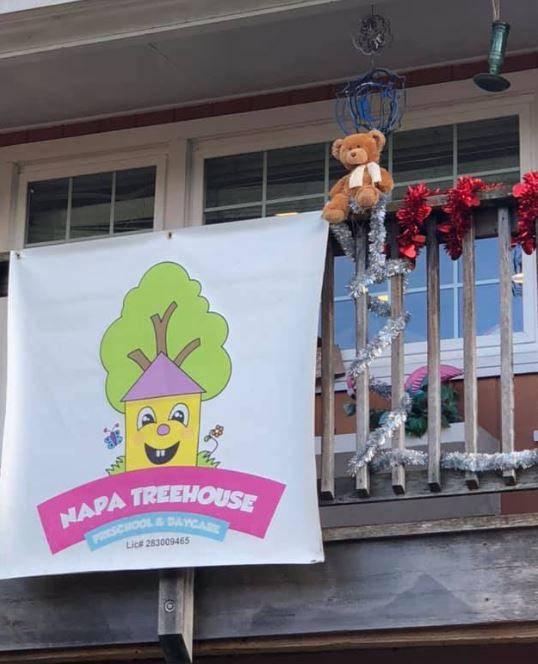 Bear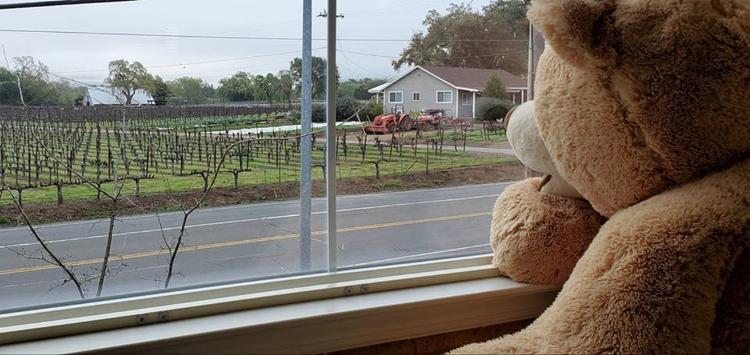 Dr. Adhye and Janice Peters RN
Napa police department employees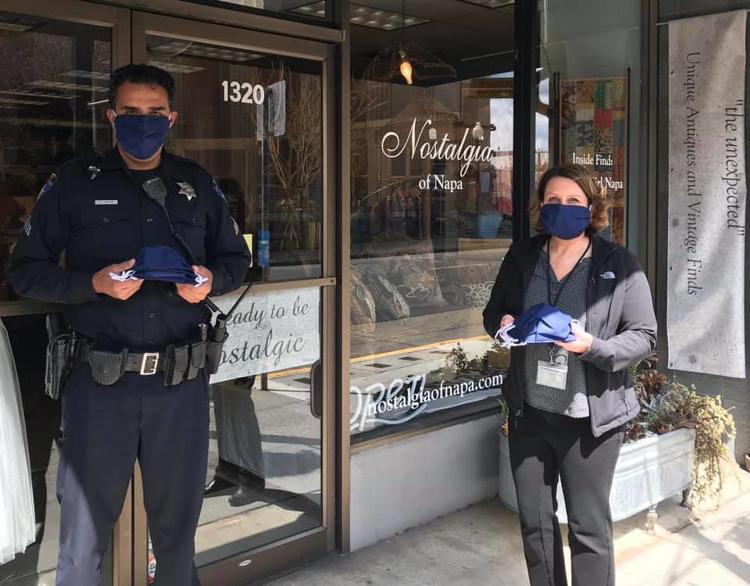 Andrea D. Hoogendoorn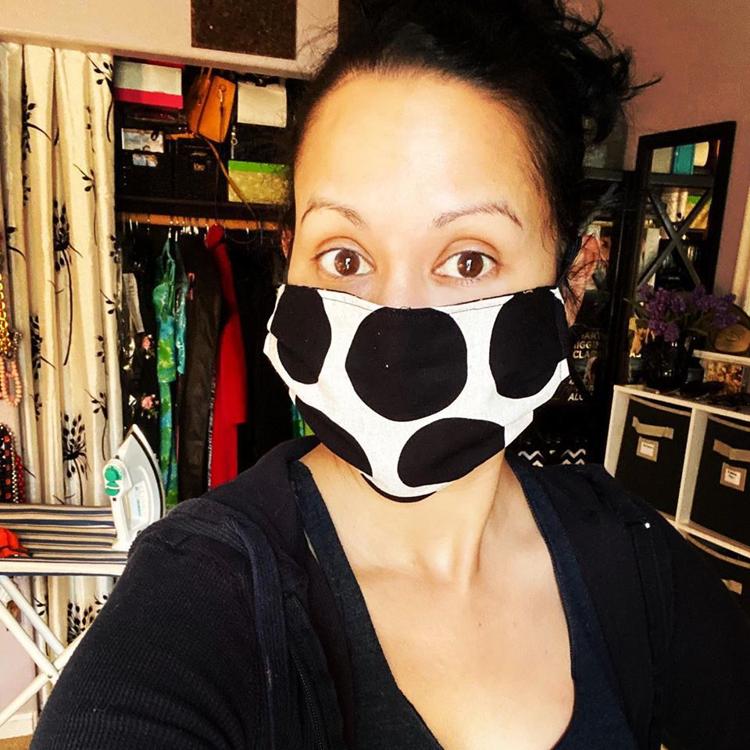 Hanh Ho Egan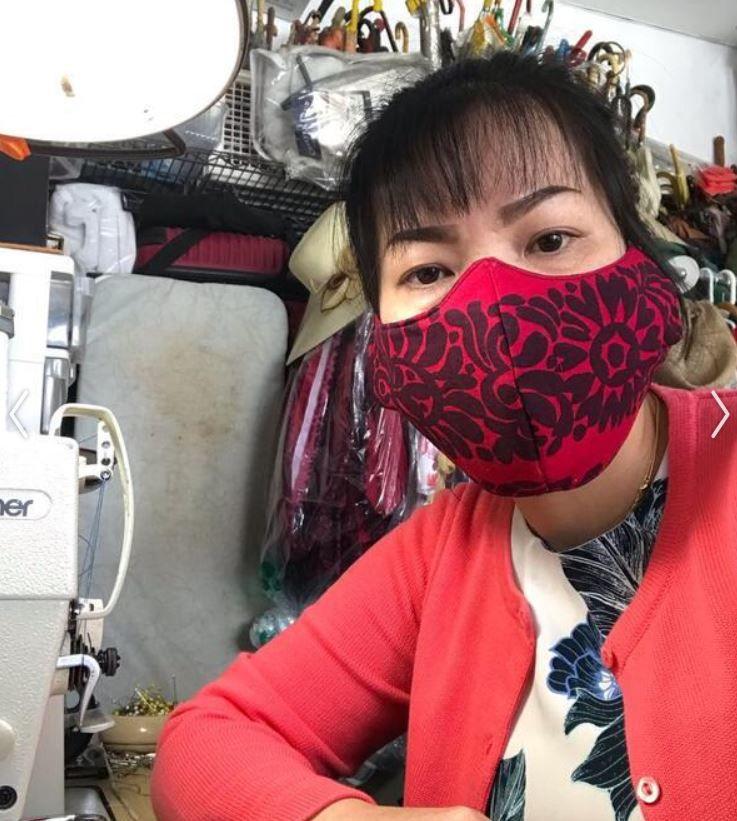 Matthew Blach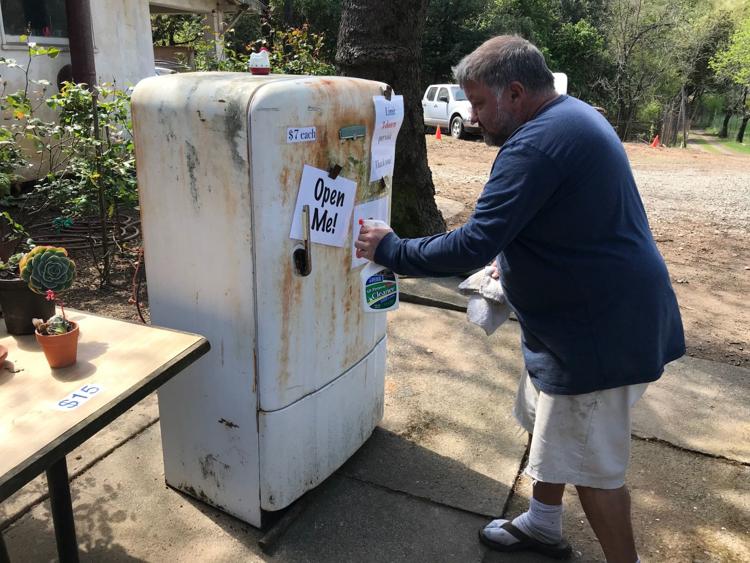 American Canyon park sign, social distancing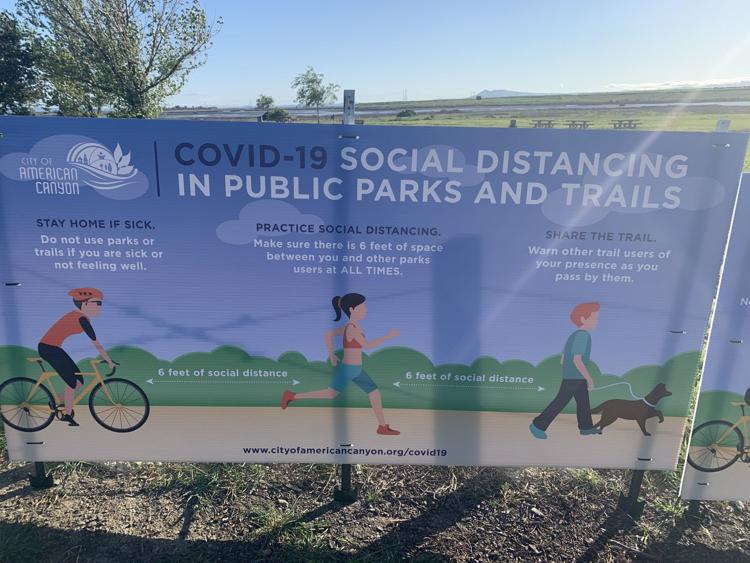 Cal Mart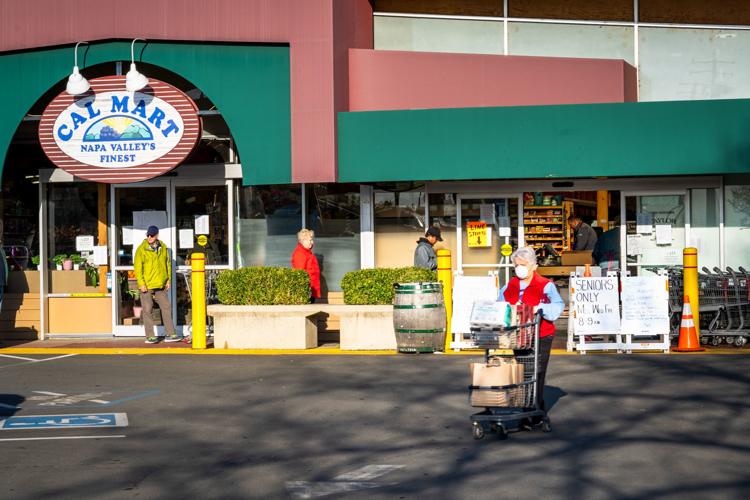 Calistoga take-out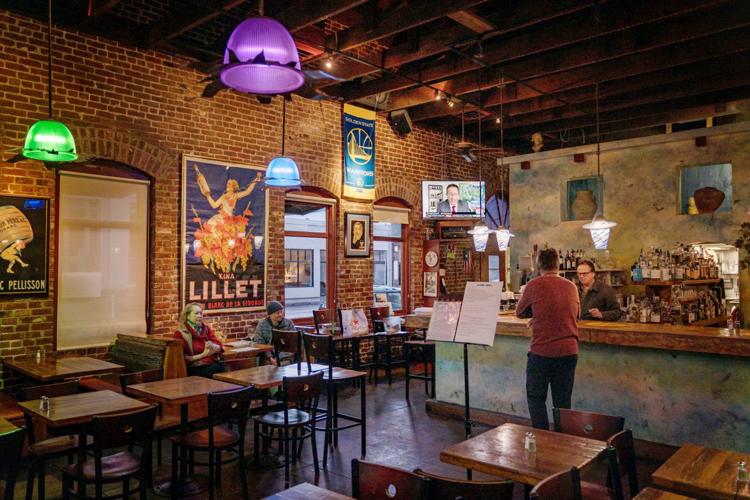 Calistoga take-out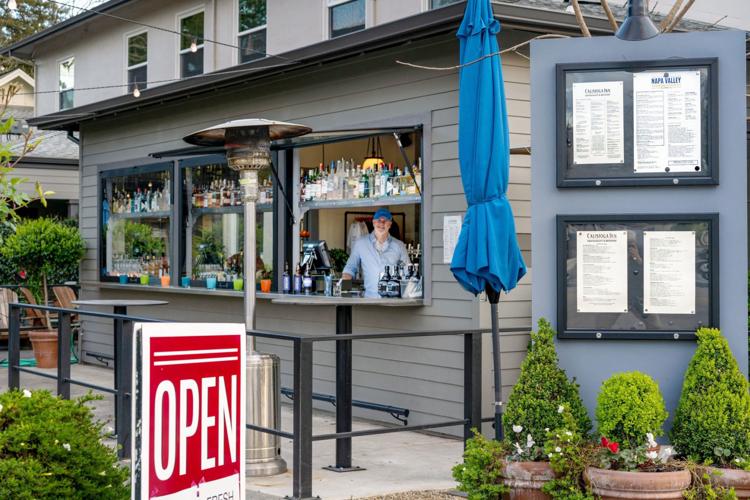 Calistoga take-out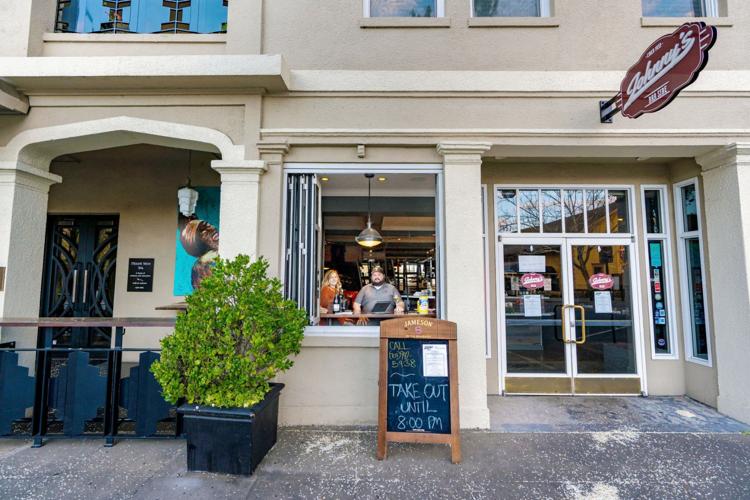 Calistoga take-out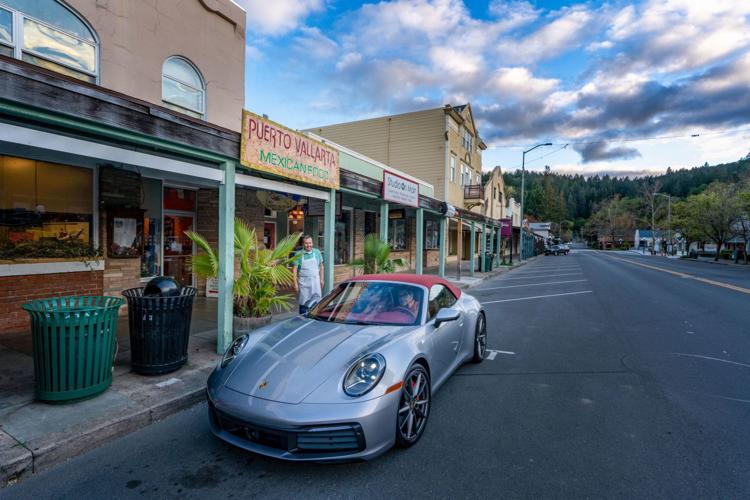 Calistoga take-out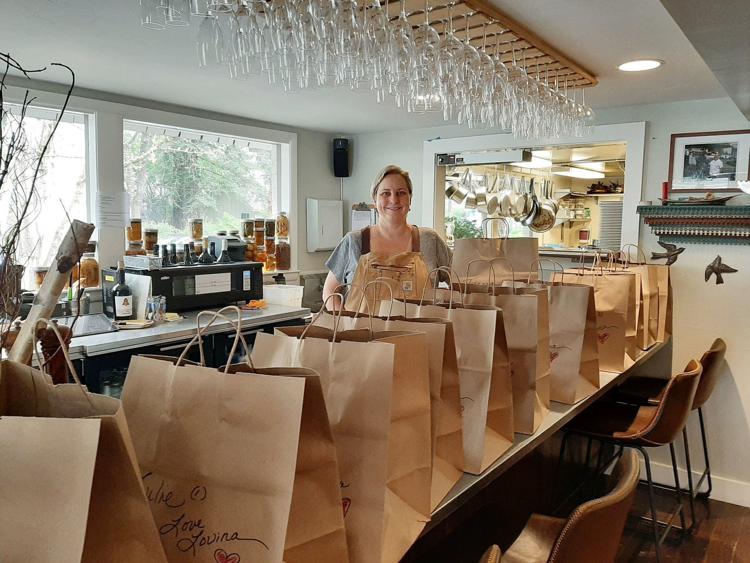 Food pick up signs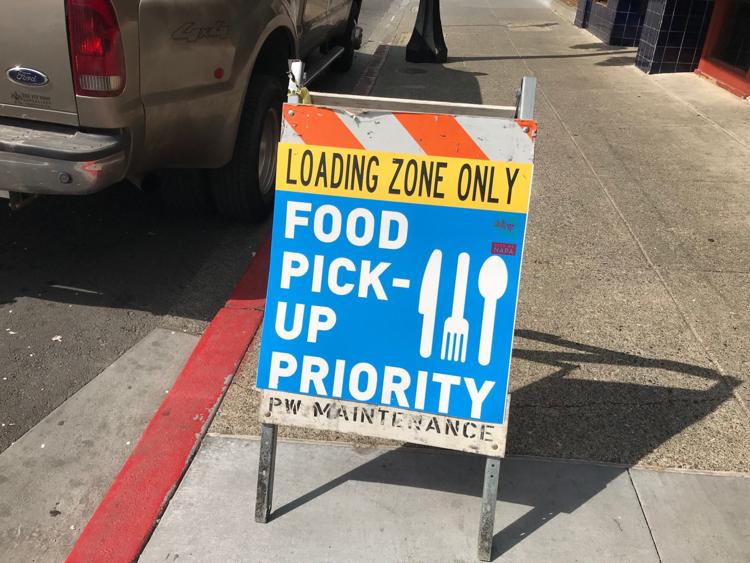 VNV welcome center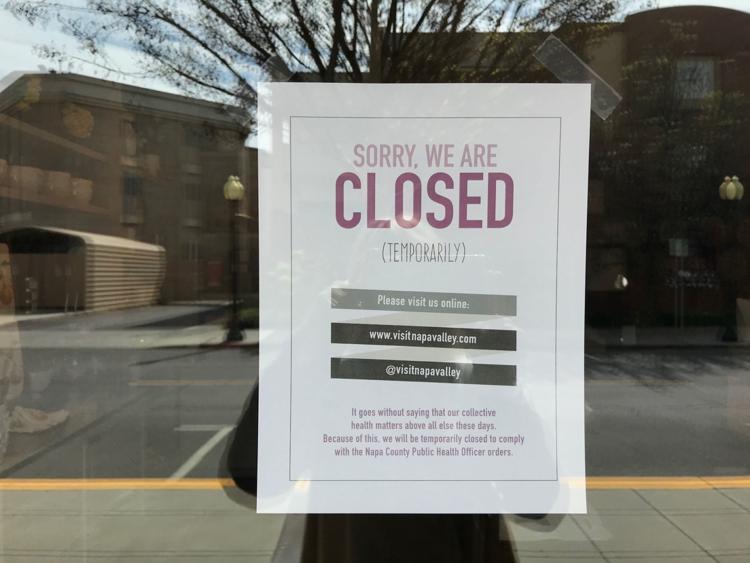 Main Street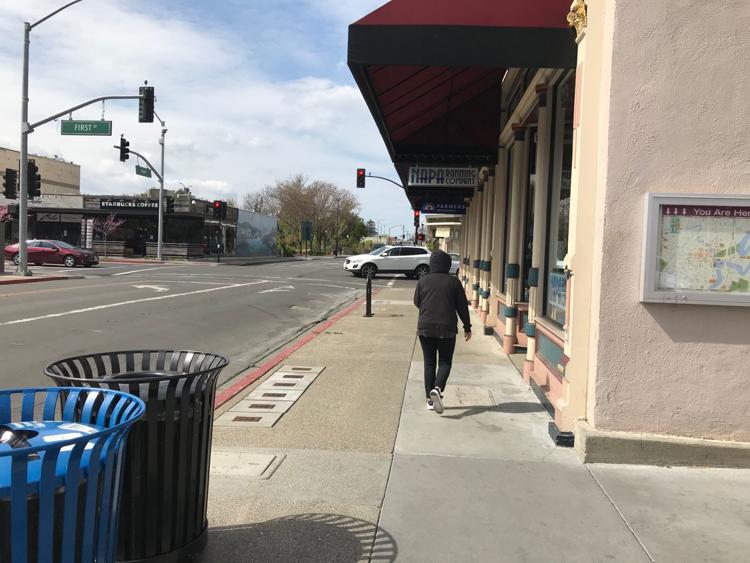 Empty Kohl's parking lot
Napa Running Co.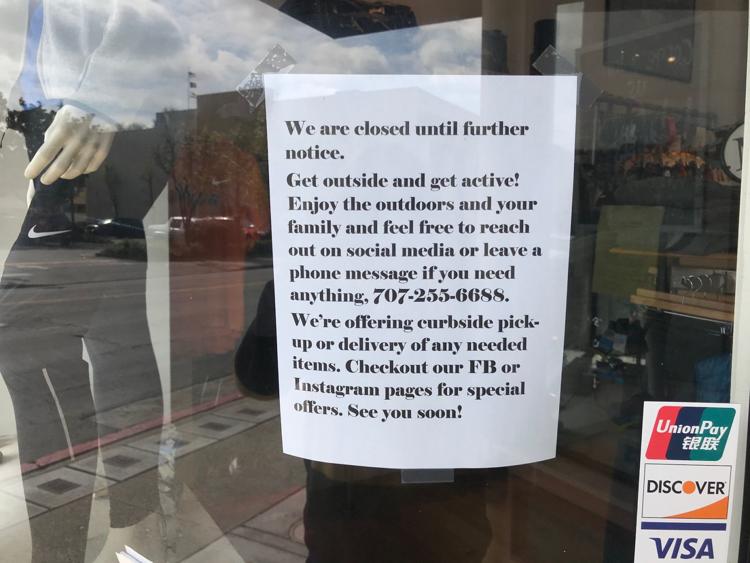 Bread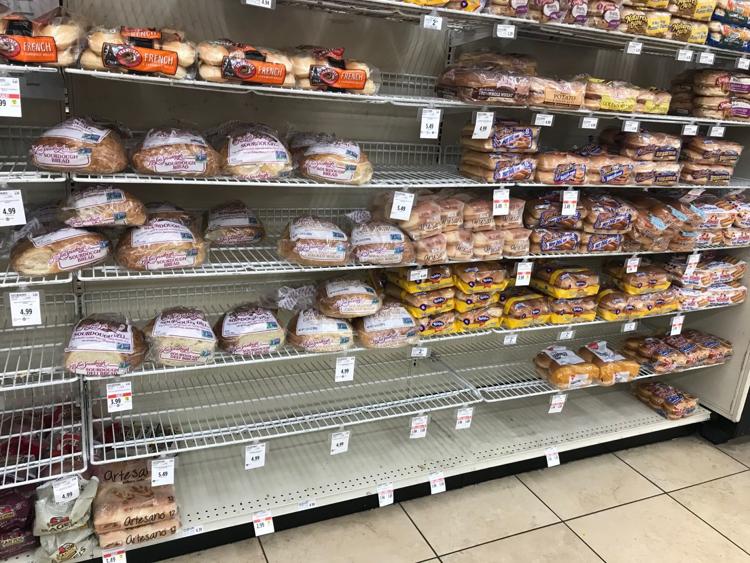 Cleaning at the check out station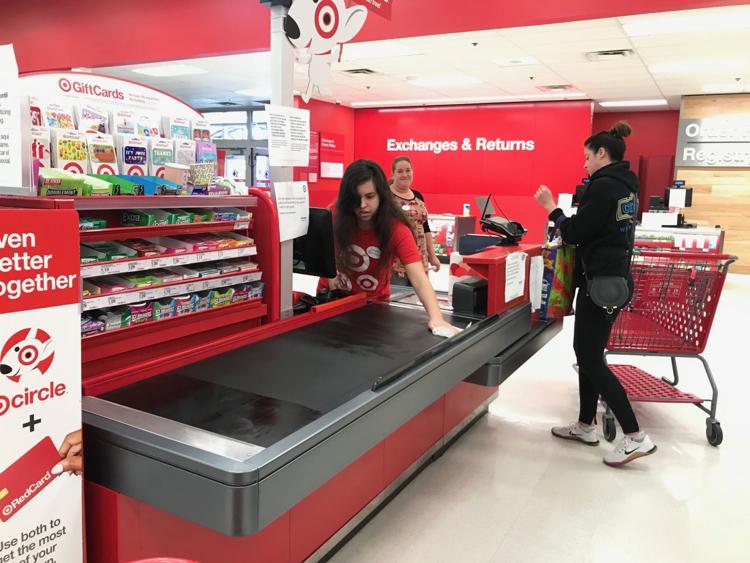 Restocking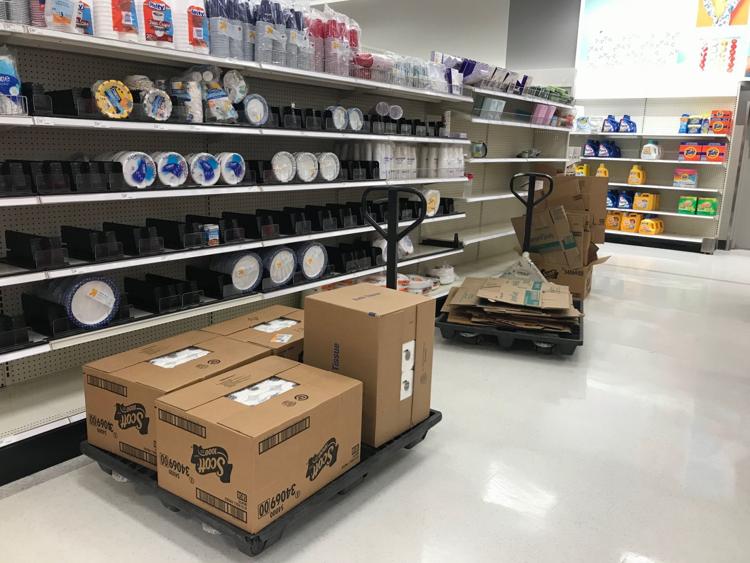 Toilet paper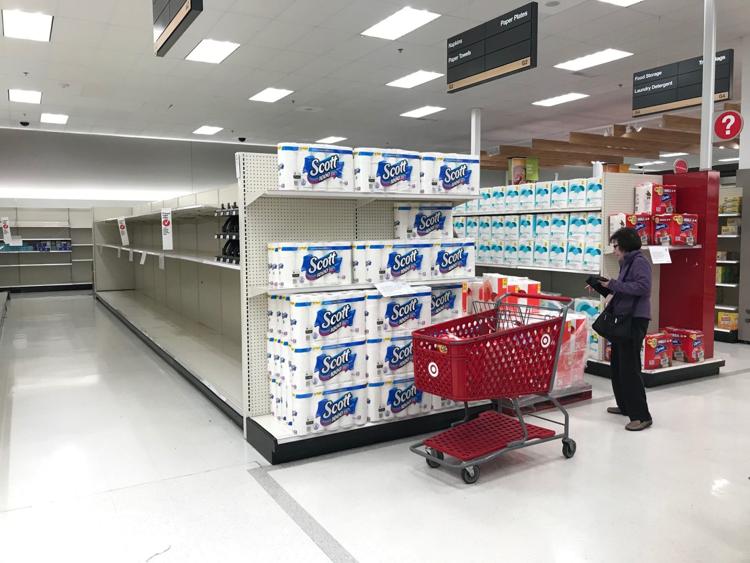 Toilet paper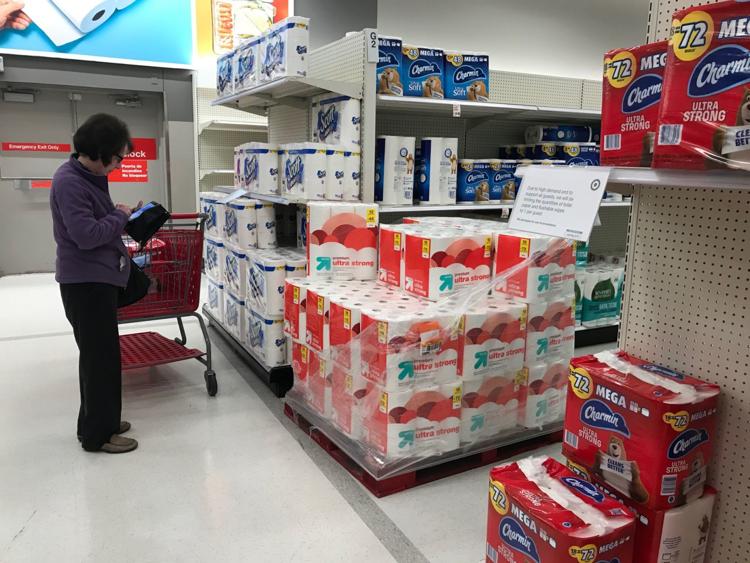 More wipes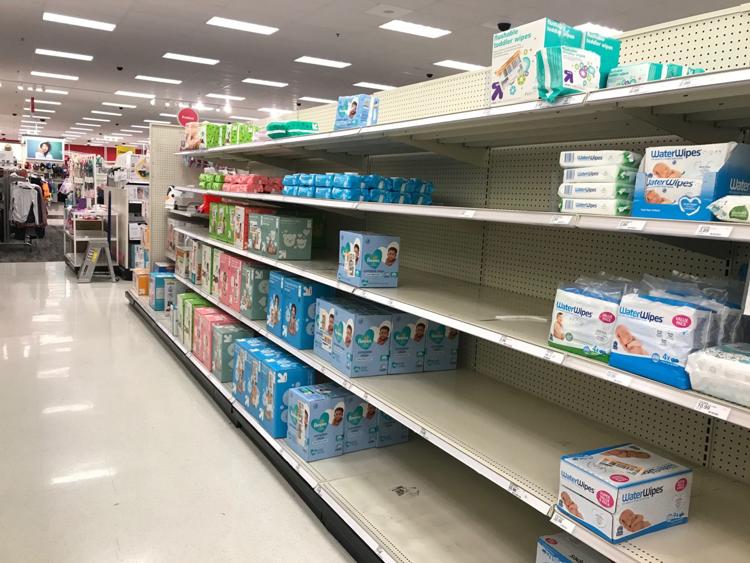 Restocking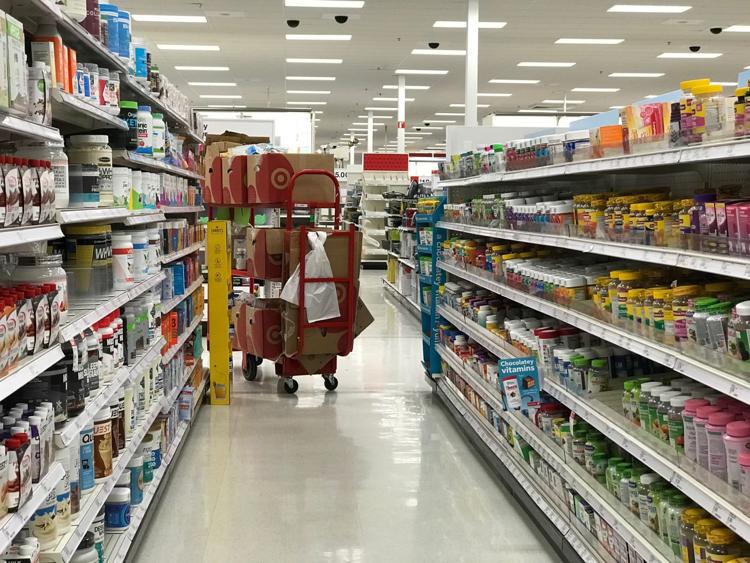 Disinfectant wipes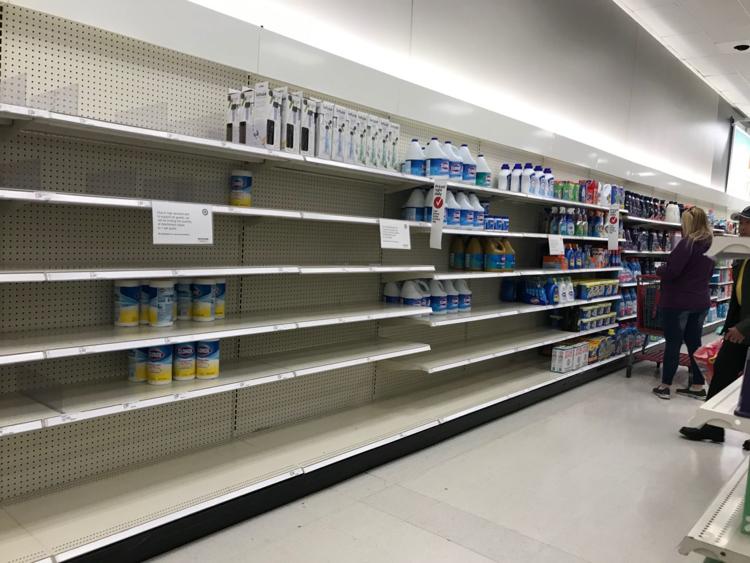 Raley's eggs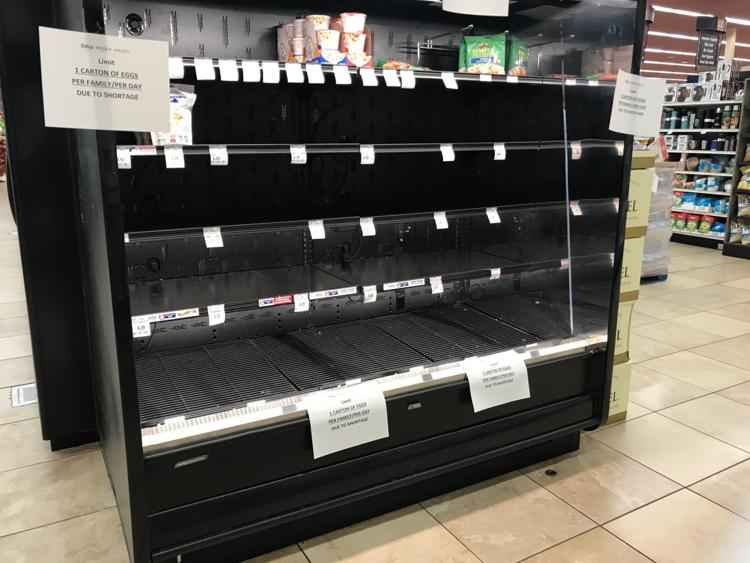 Produce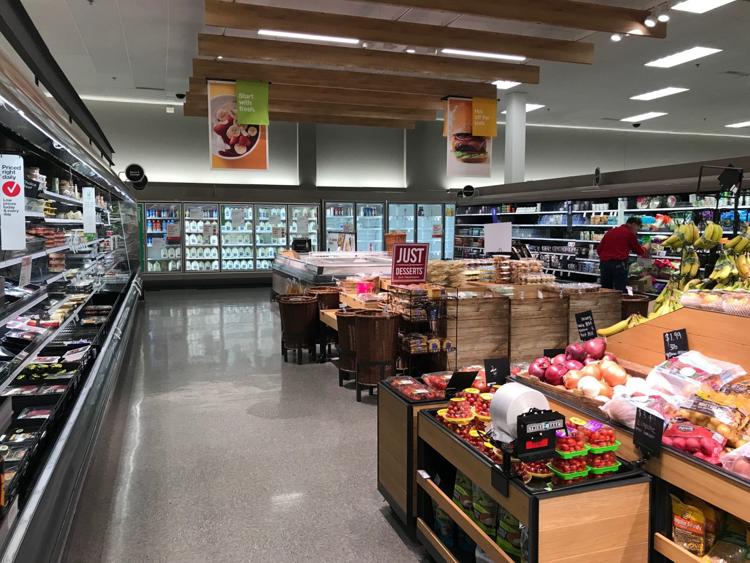 Restocking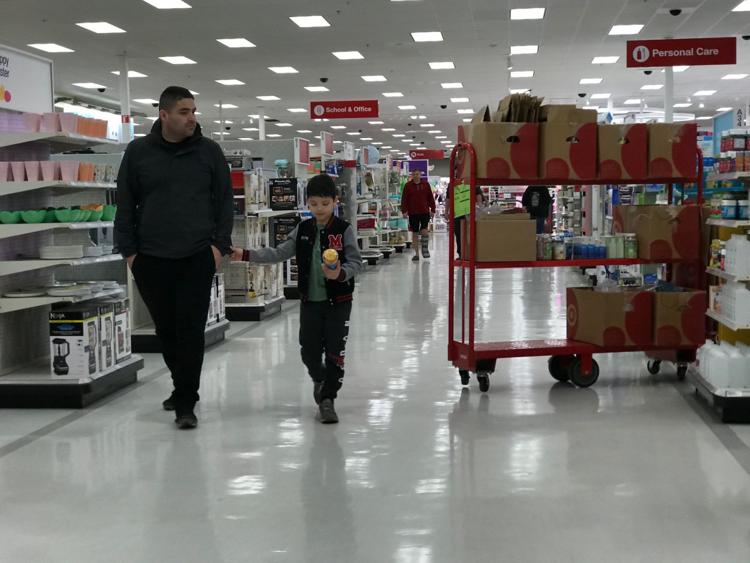 Raley's barriers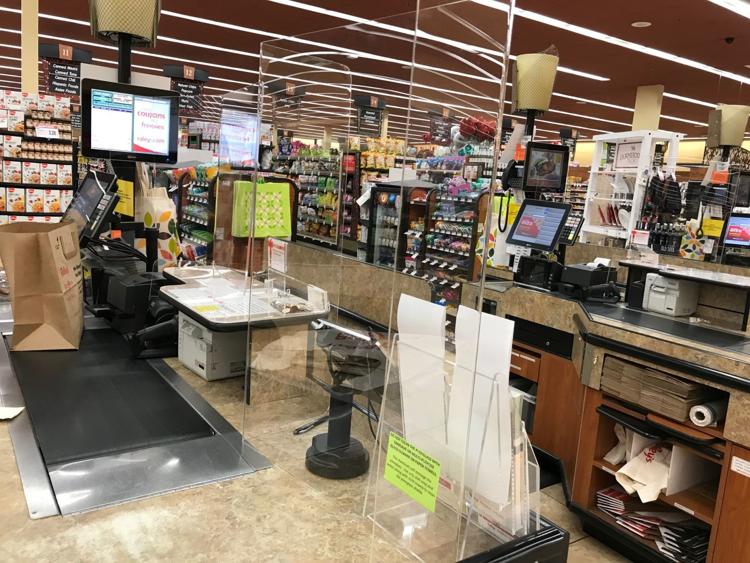 Raley's bulk foods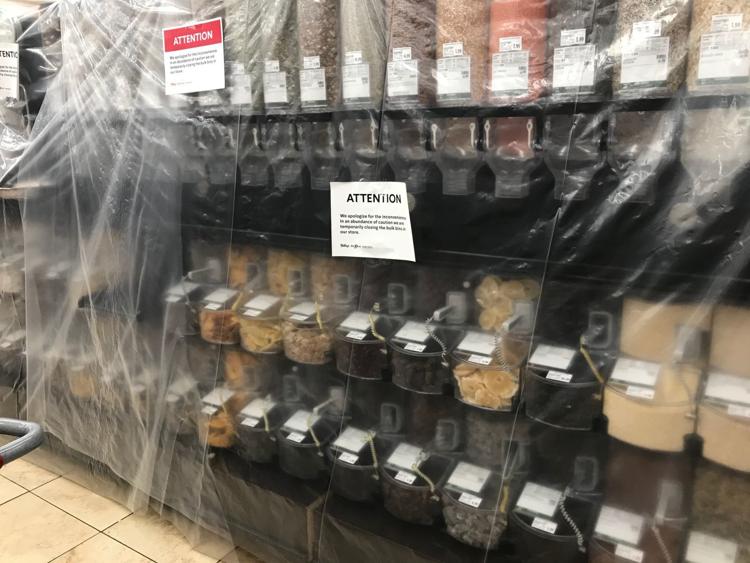 Water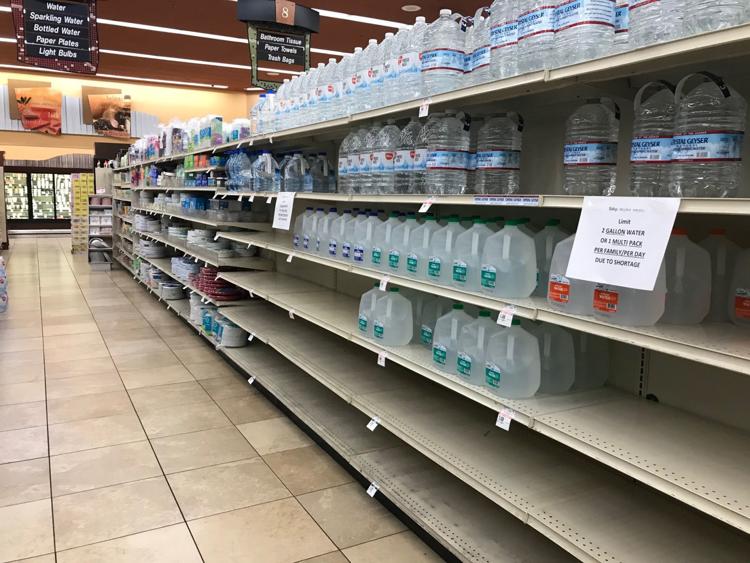 Raley's check out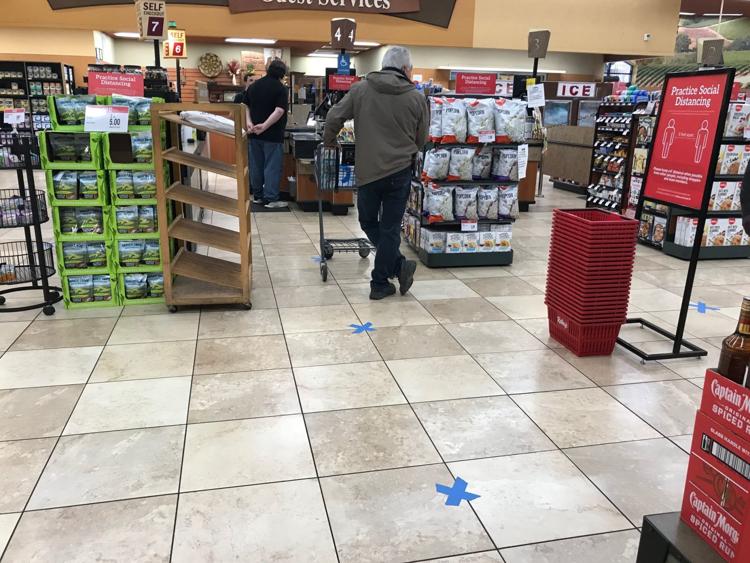 Raley's signs
Squeeze Inn Hamburgers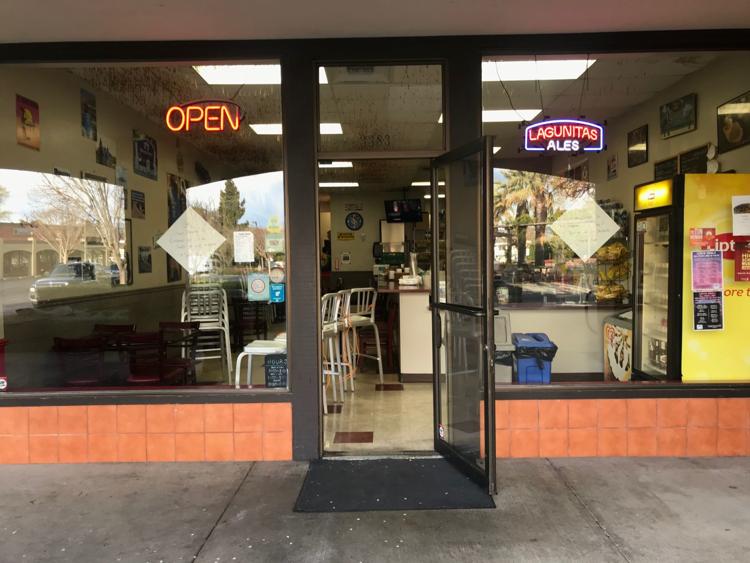 The parking lot at Redwood Plaza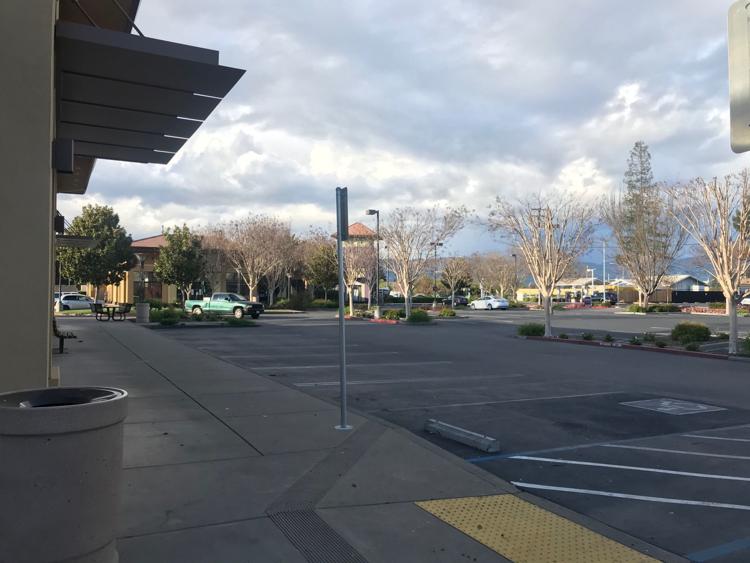 Demand increases for Napa food relief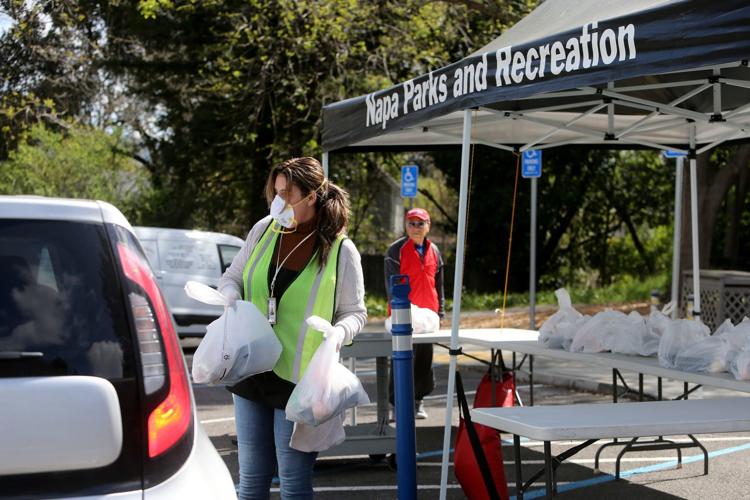 St. Helena Safeway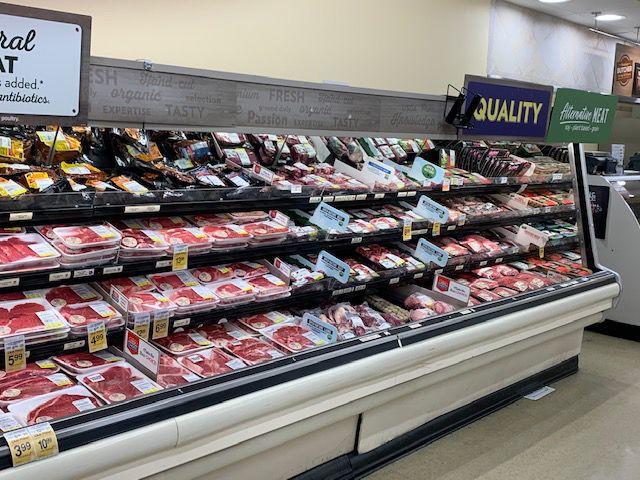 St. Helena Safeway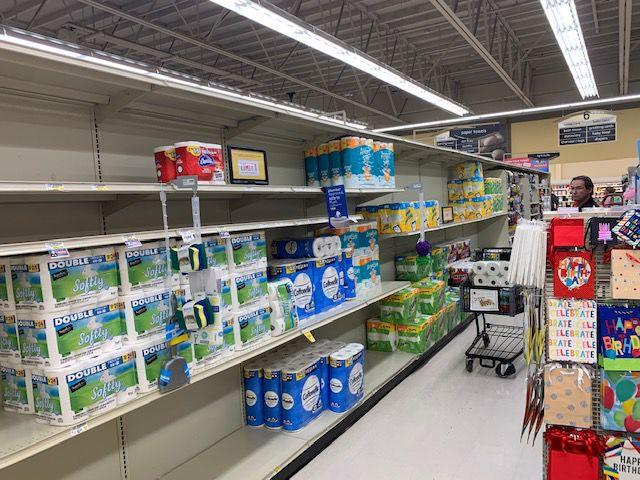 Napa Target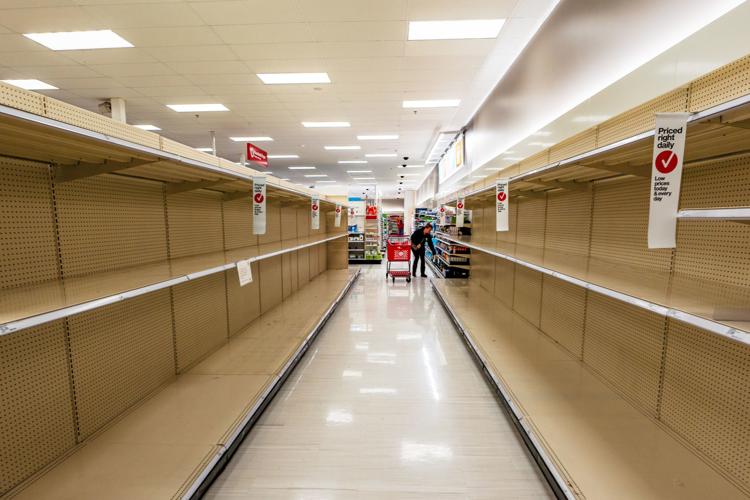 Ciccio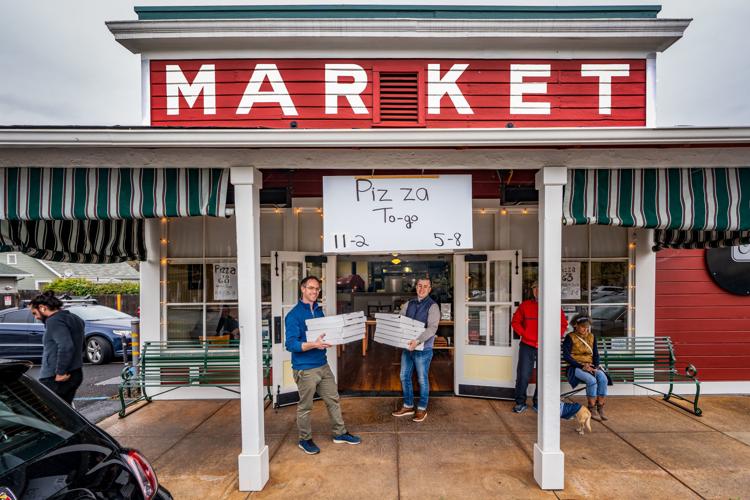 Safeway in St. Helena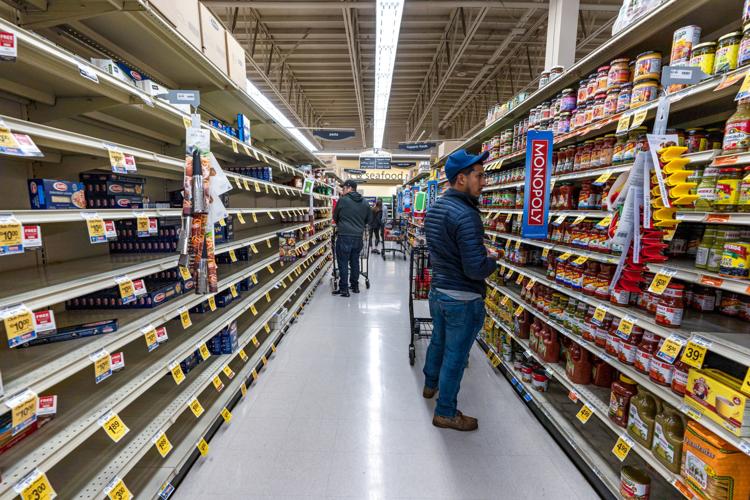 Milk at Raley's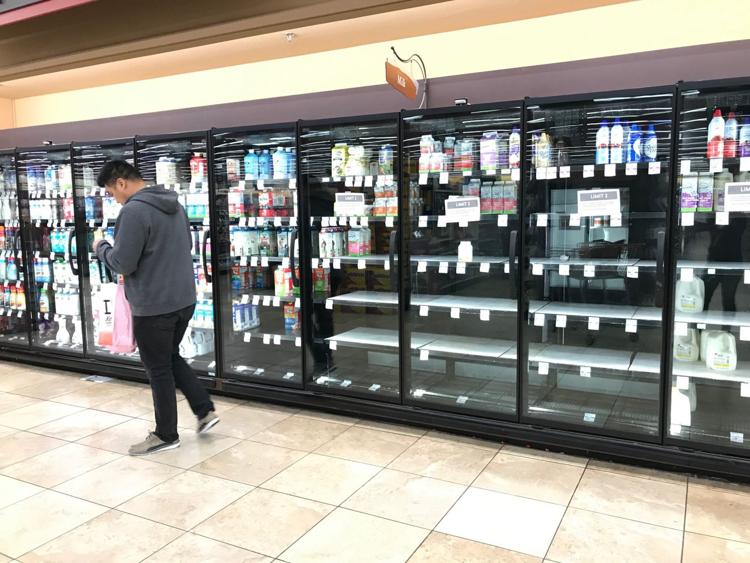 Umpqua bank
Target toilet paper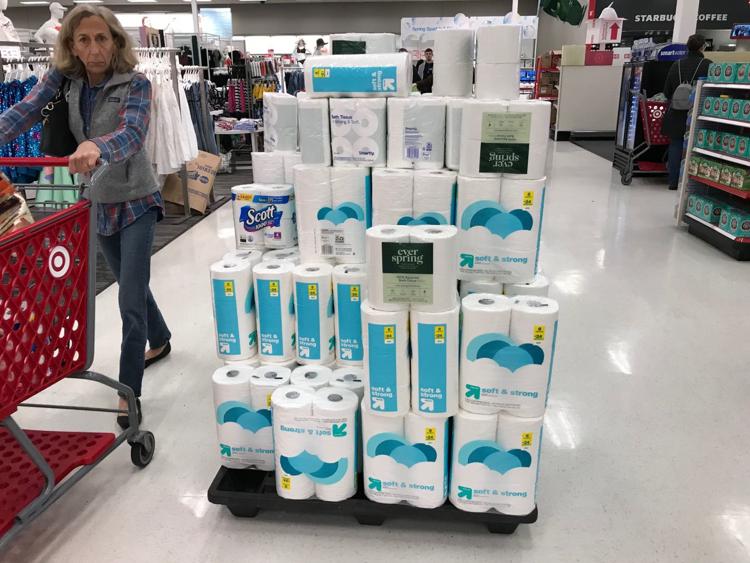 Bel Aire shoppers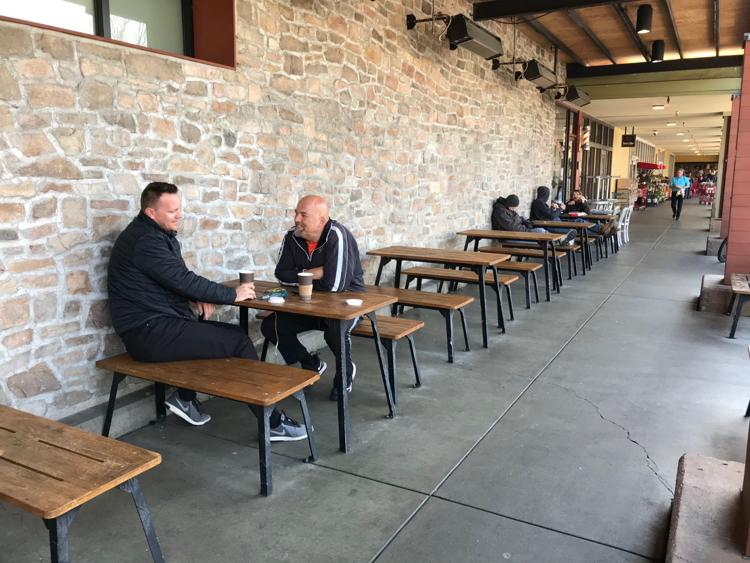 South Napa Target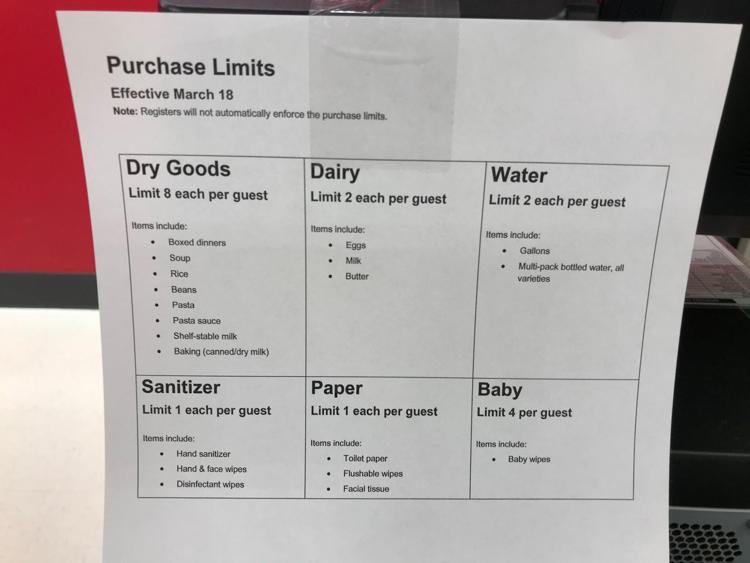 World Market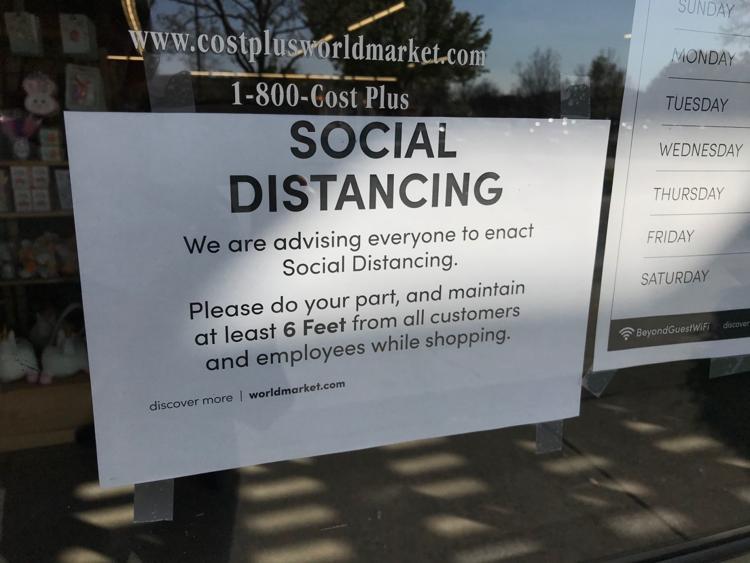 Napa Target shoppers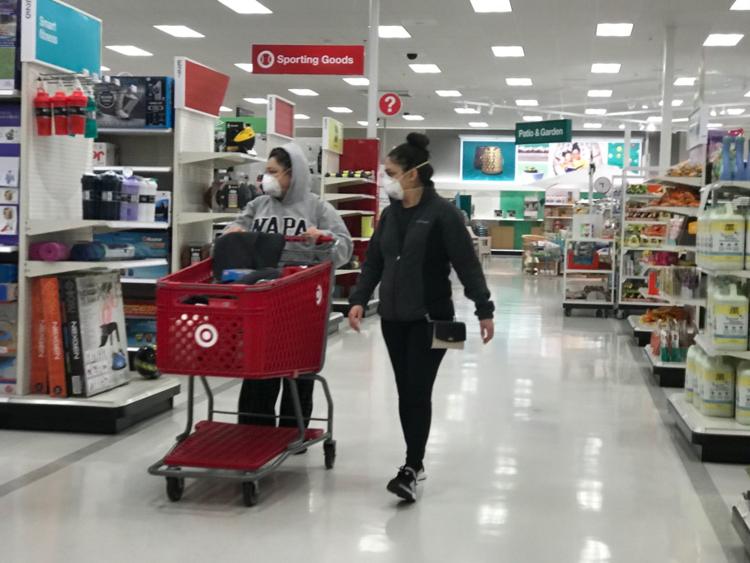 Trader Joe's line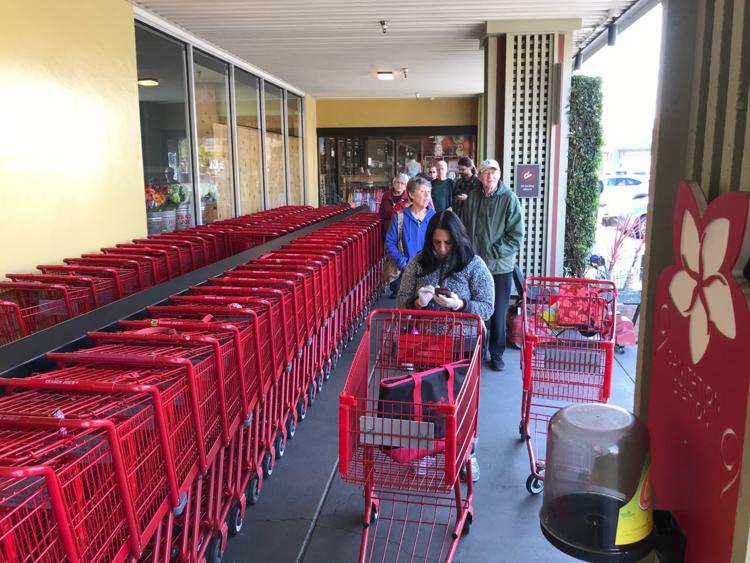 Bel Aire Plaza parking lot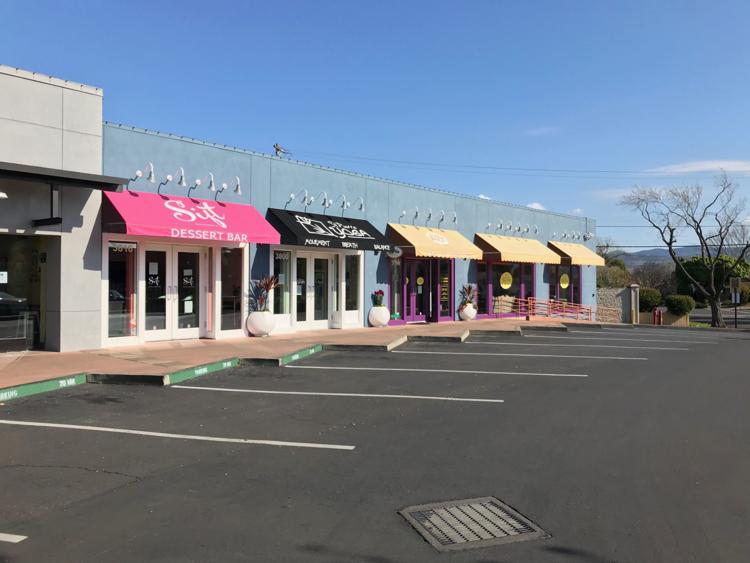 CalMart in Calistoga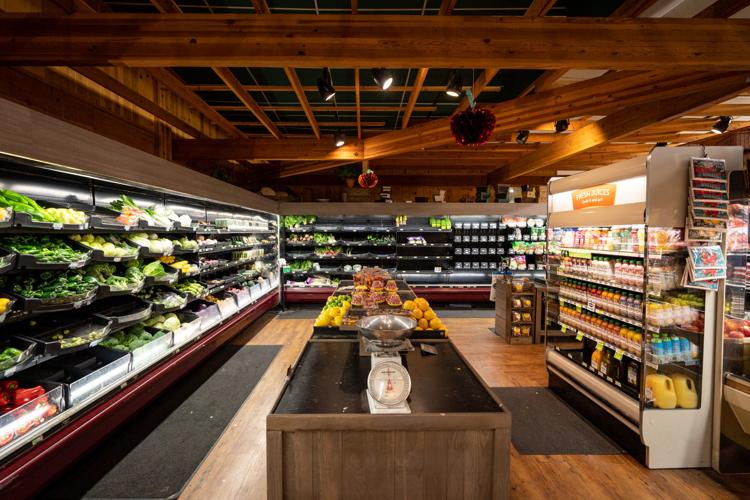 CalMart in Calistoga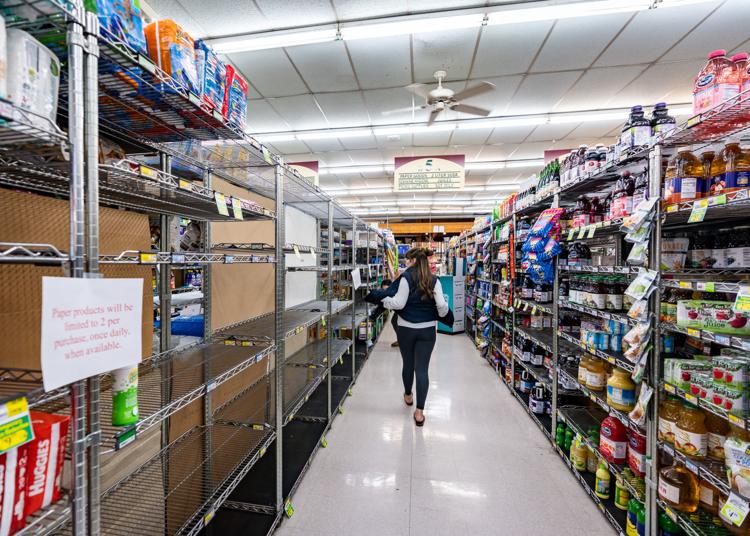 Whole Foods Napa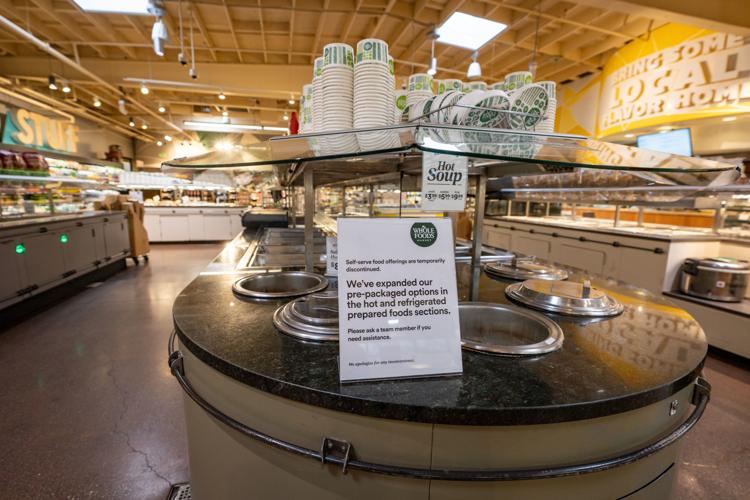 Outside Oxbow Public Market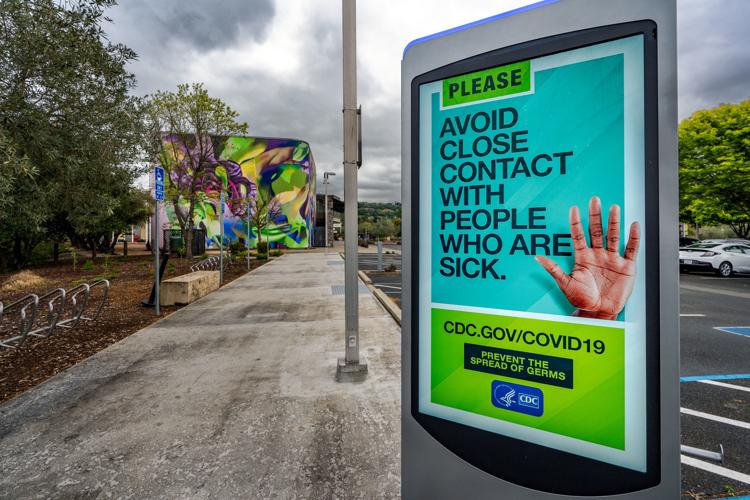 Inside the Oxbow Public Market on Wed. March 18.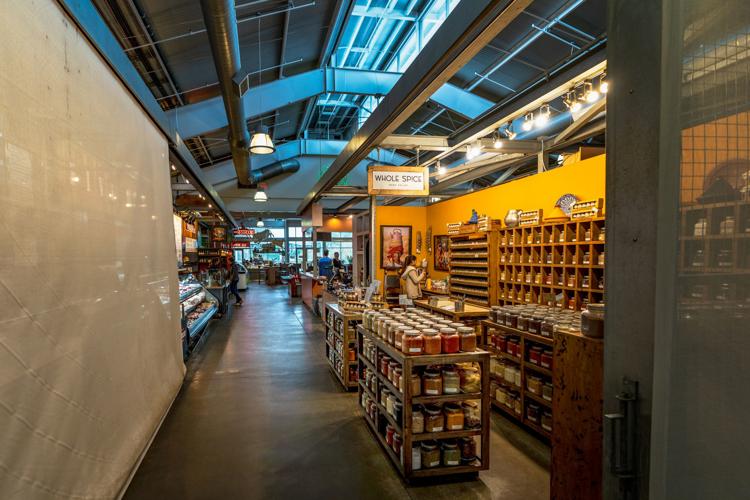 Inside the Oxbow Public Market on Wed. March 18.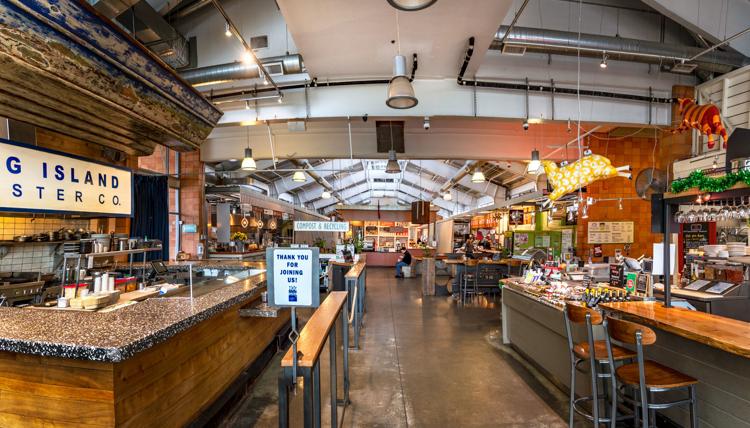 Lululemon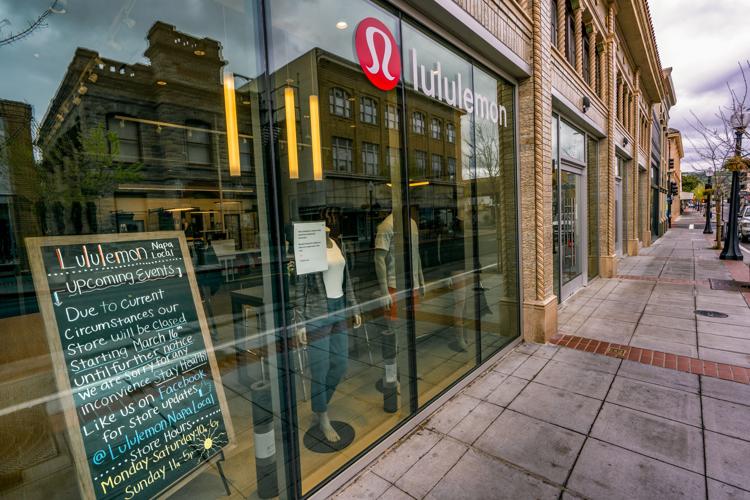 Oxbow Public Market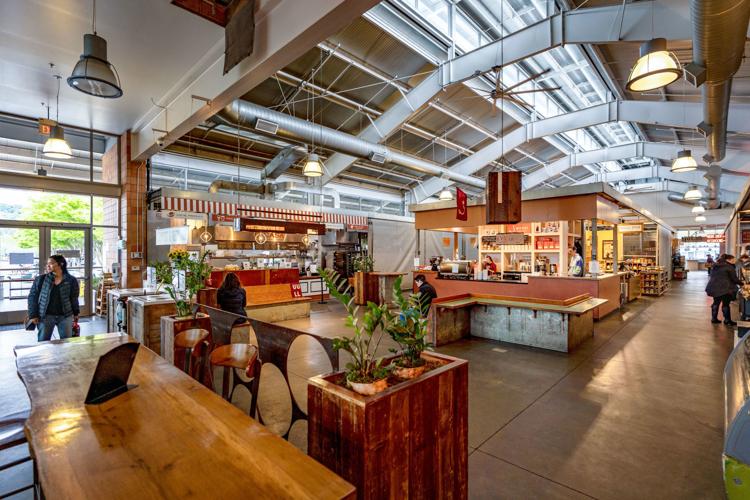 Peet's without customers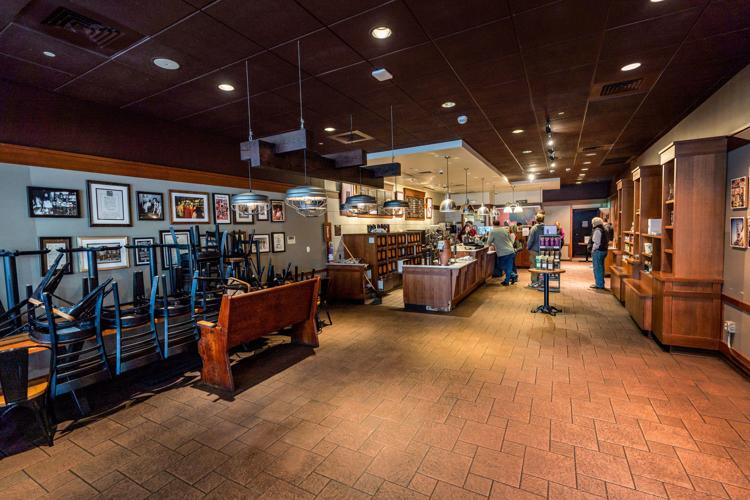 Archer Hotel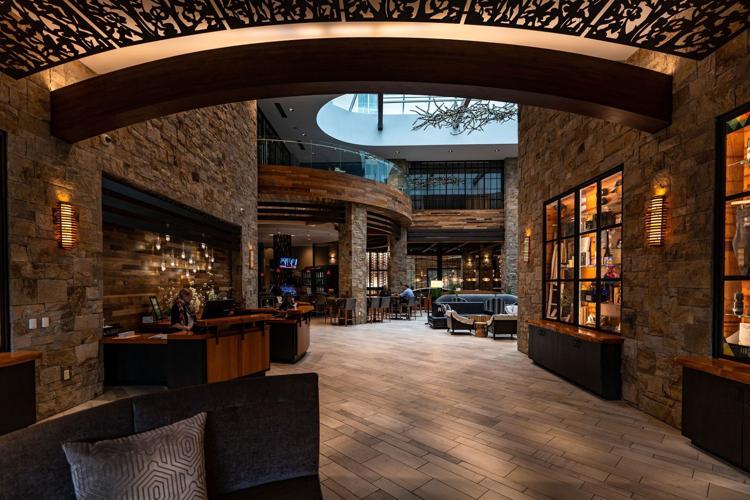 Napa Premium Outlets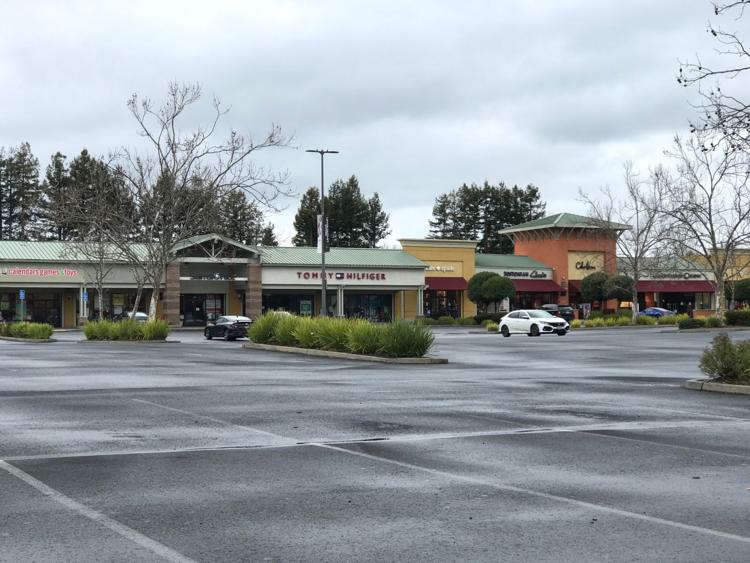 Calistoga school lunch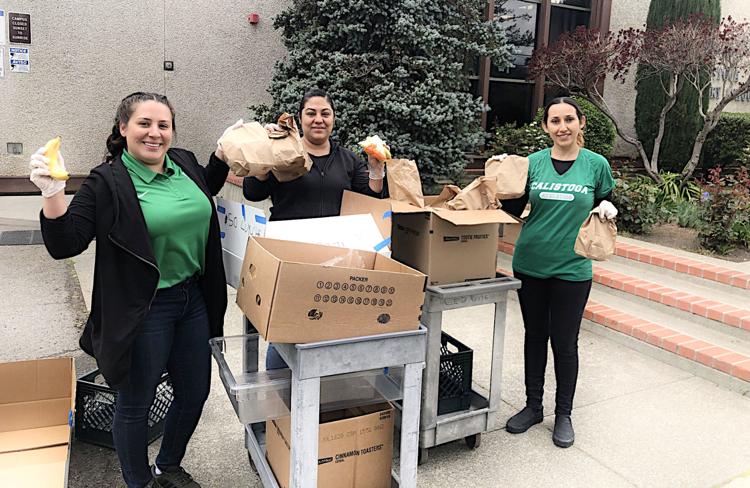 School offers free meals for kids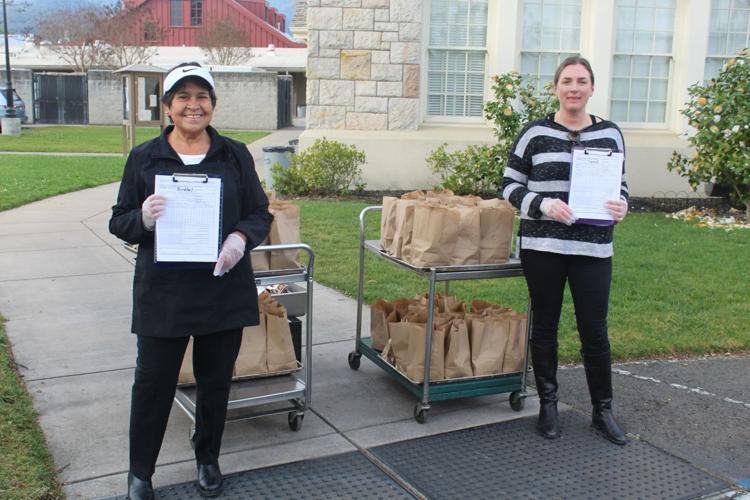 La Morenita lunch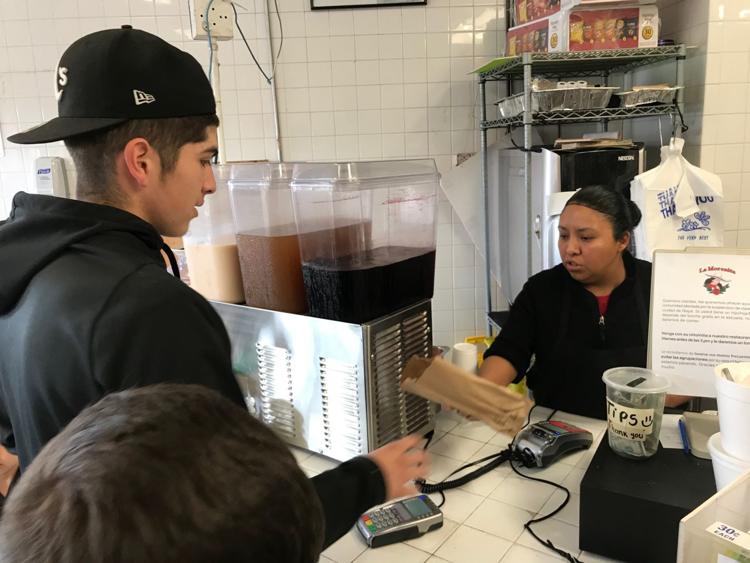 Coronavirus precautions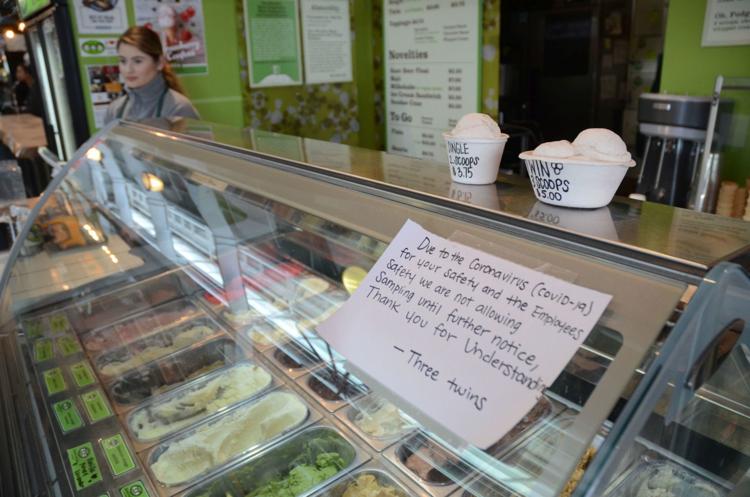 Coronavirus Precautions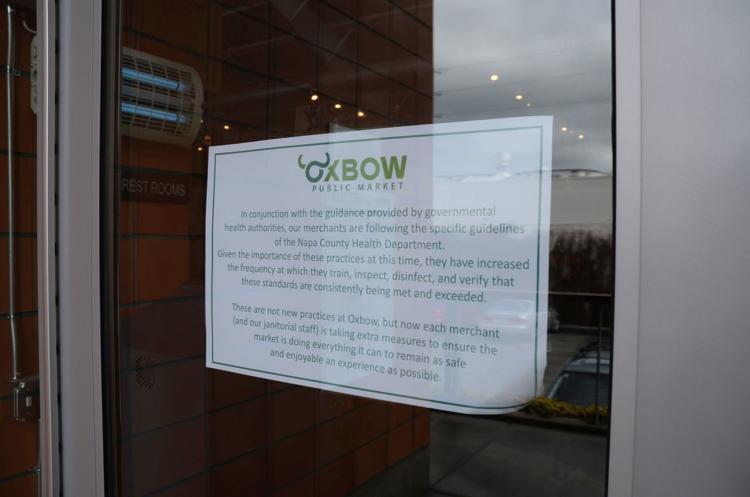 Coronavirus precautions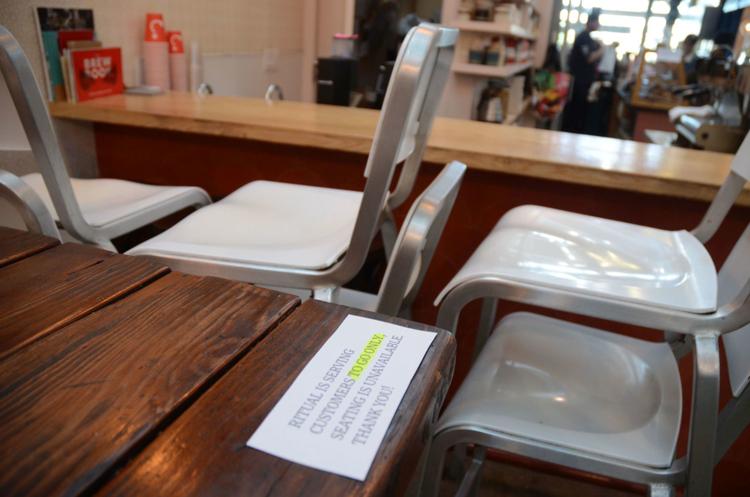 Beringer closed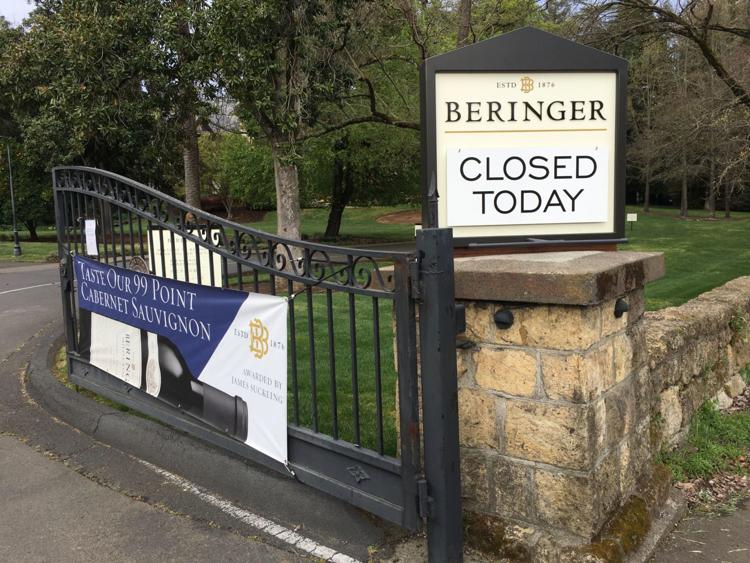 Calistoga Farmers' Market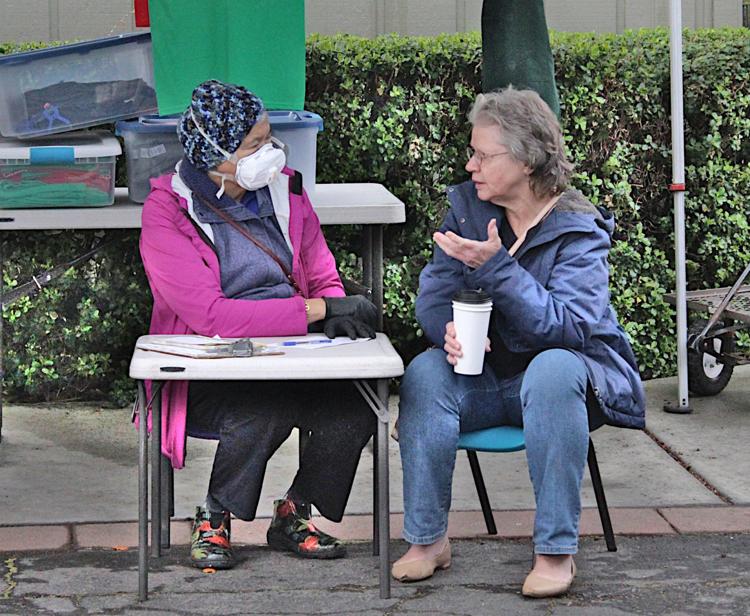 Trader Joe's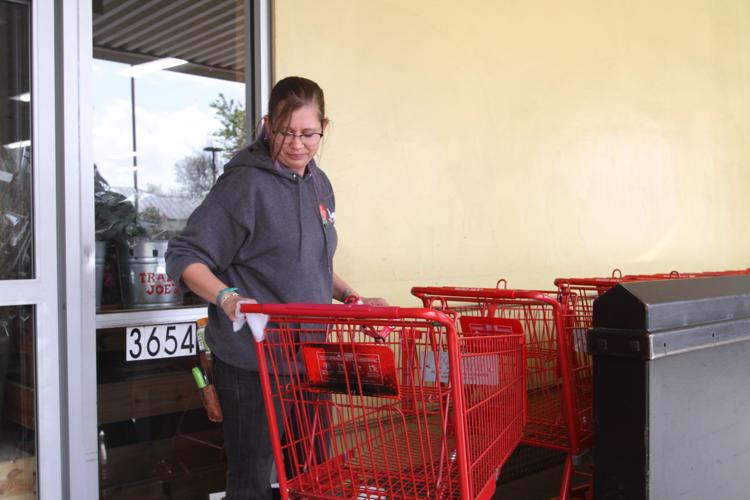 Coronavirus -- Hand sanitizer sold out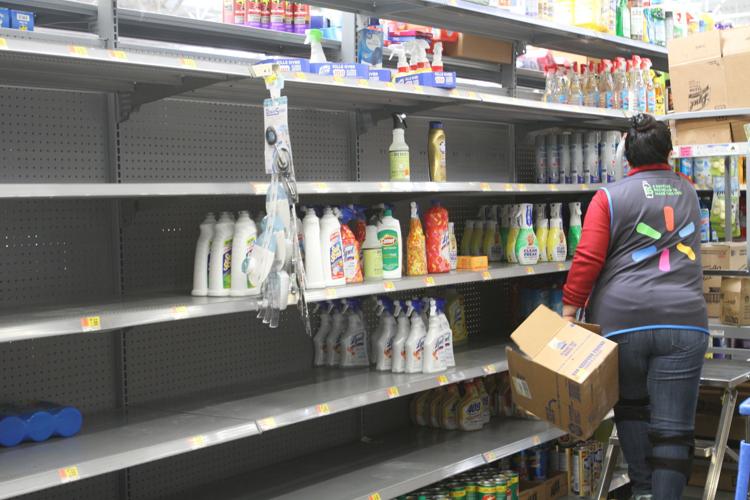 Carol Shour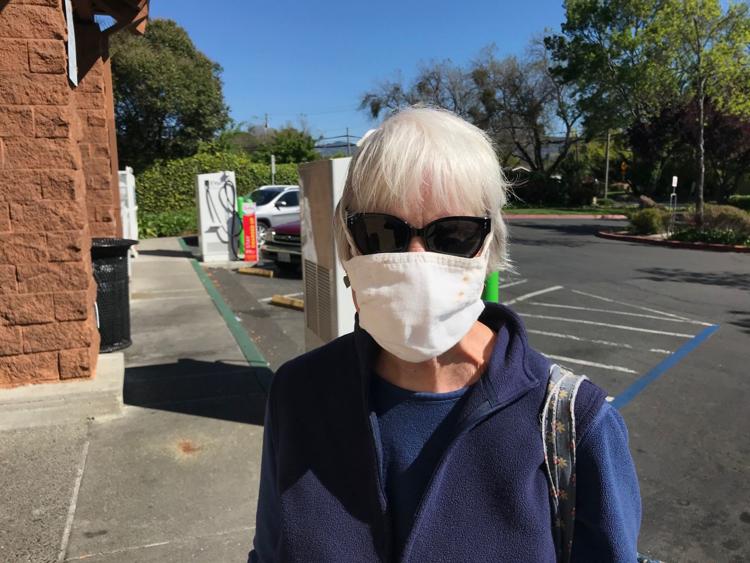 Safeway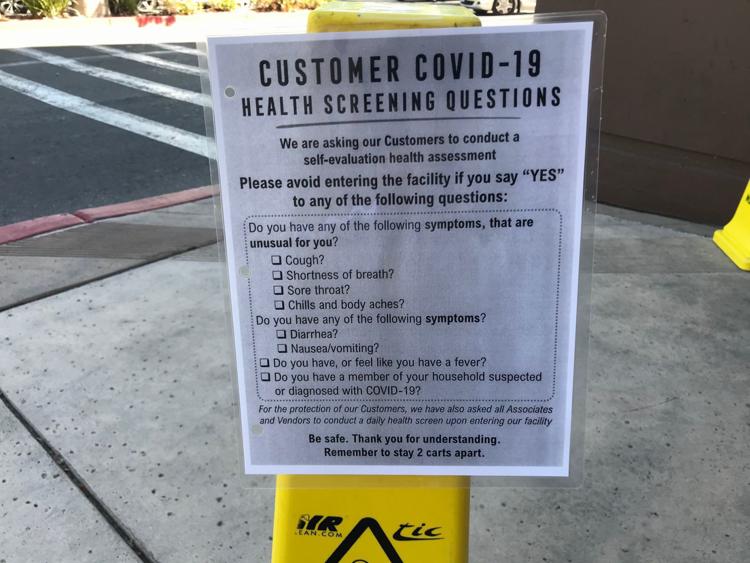 Safeway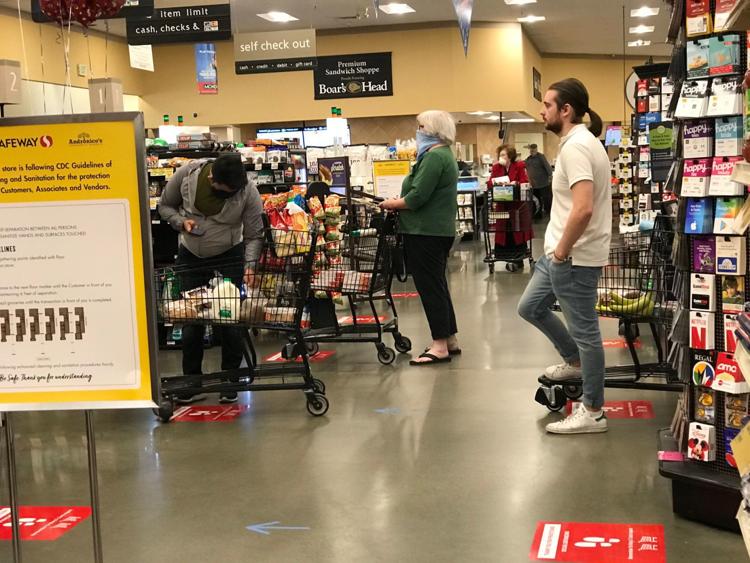 Safeway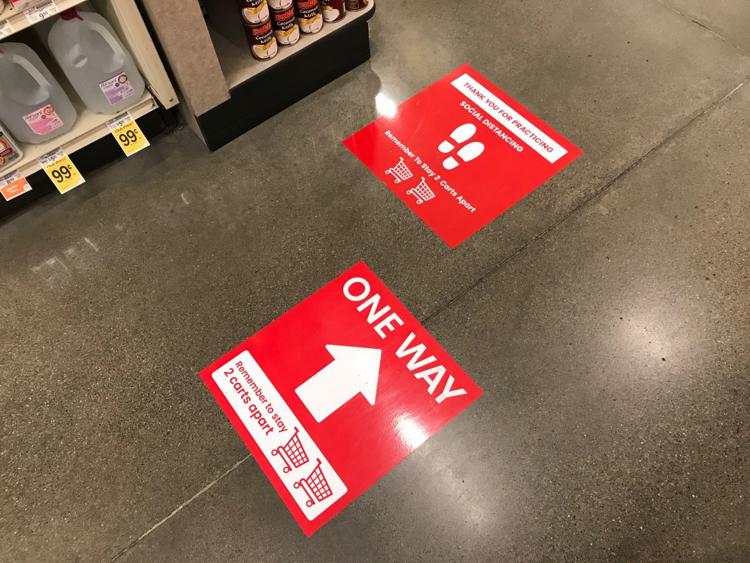 Safeway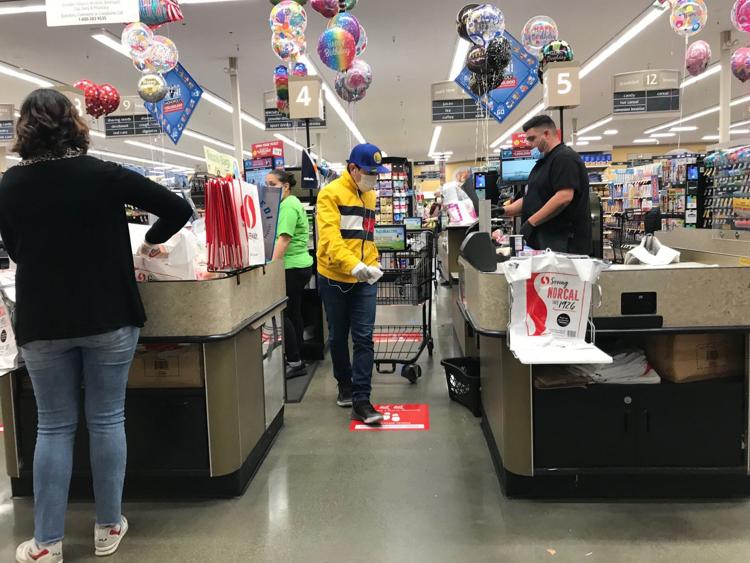 Lucky
Trader Joe's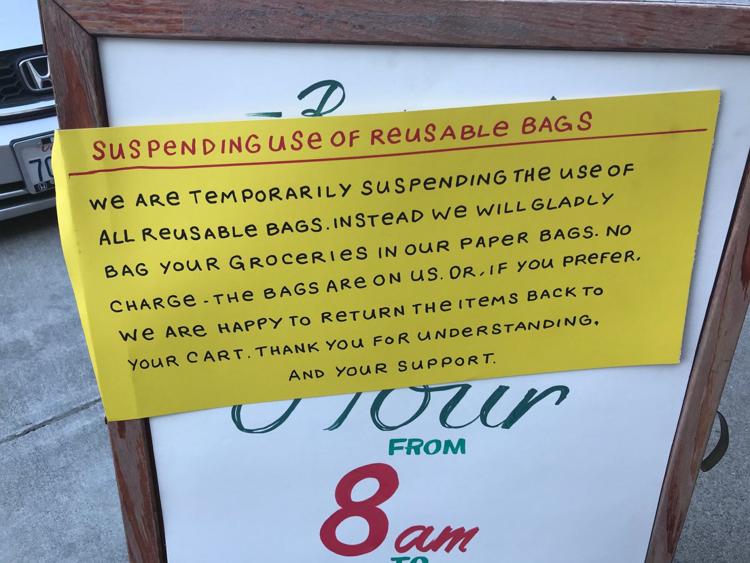 Whole Foods benches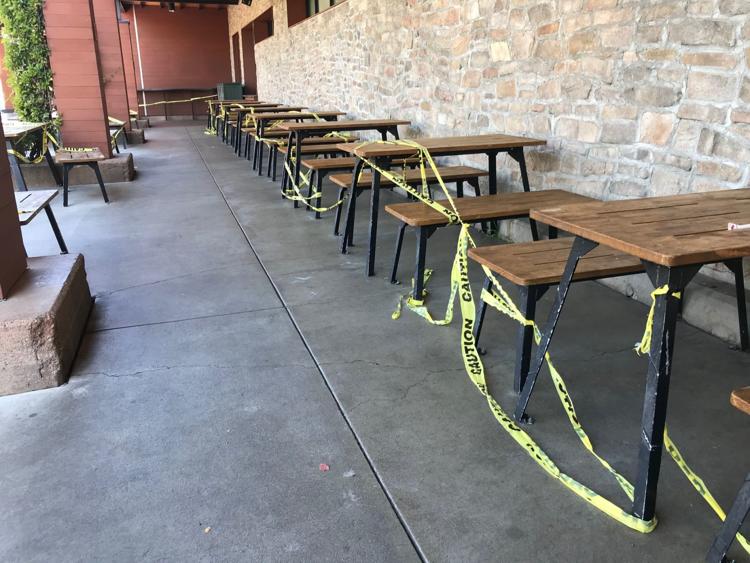 Trader Joe's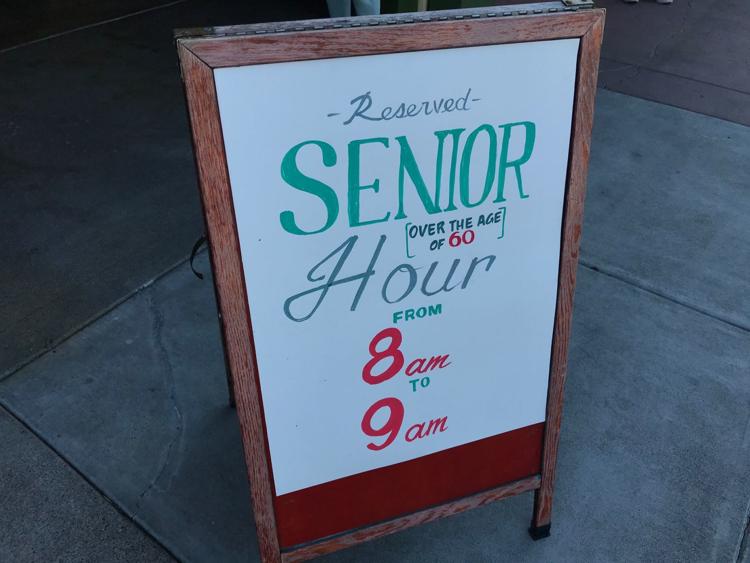 Whole Foods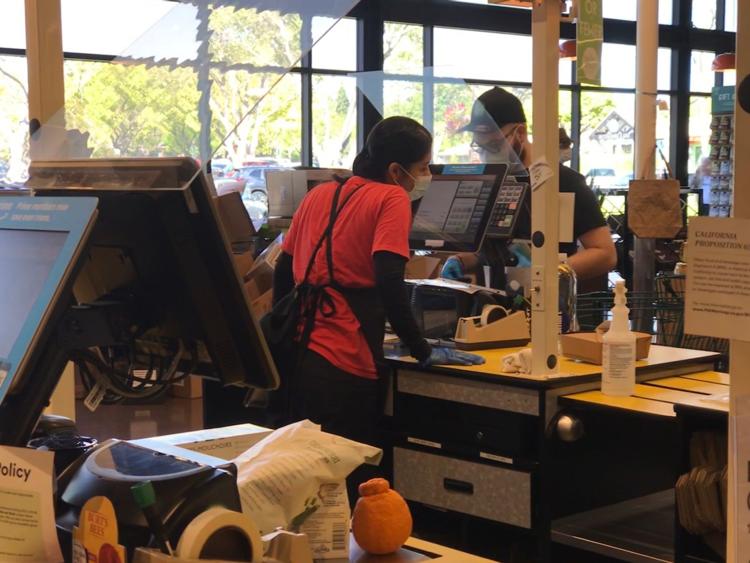 Whole Foods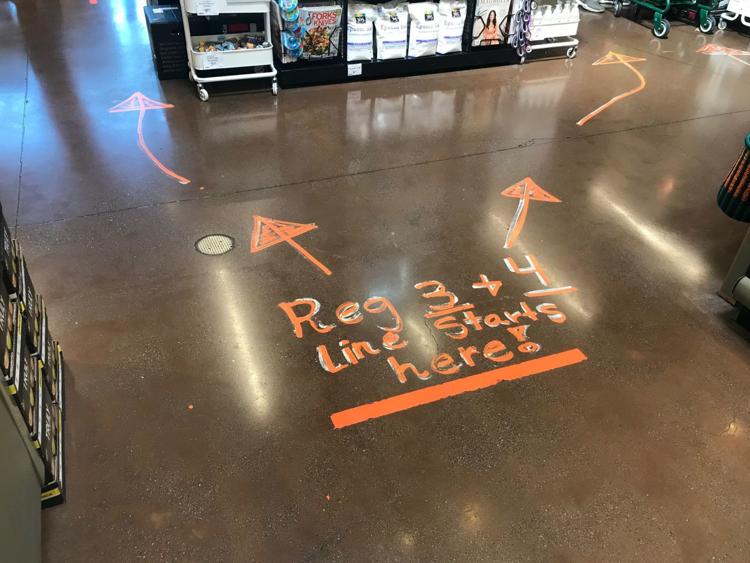 Whole Foods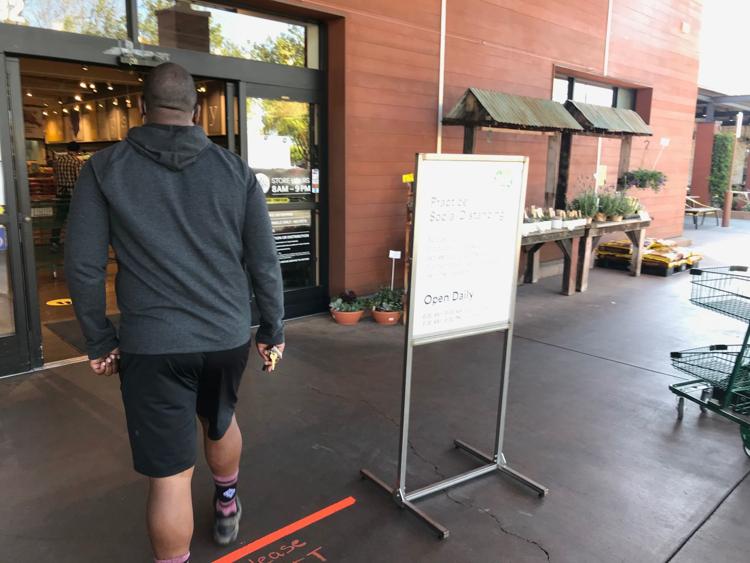 Whole Foods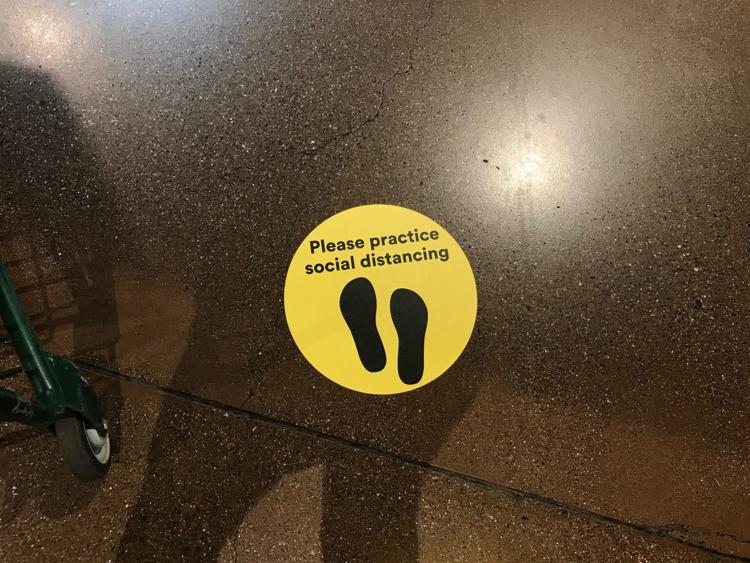 Whole Foods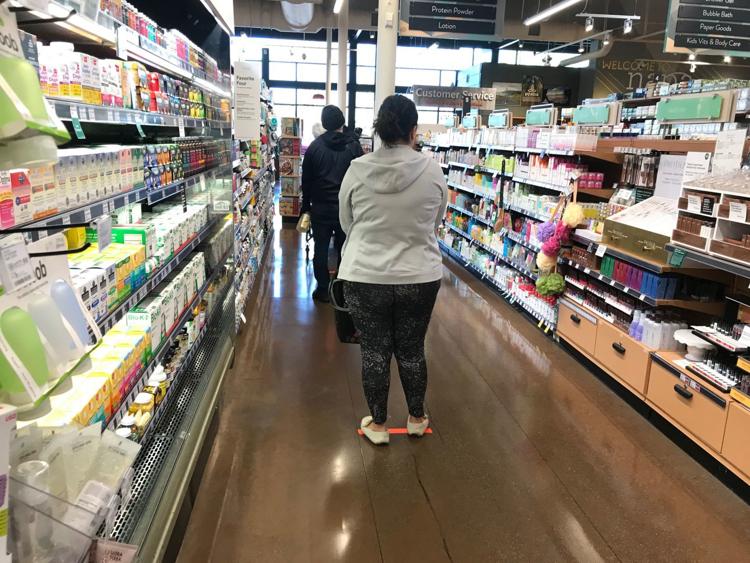 Grocery Outlet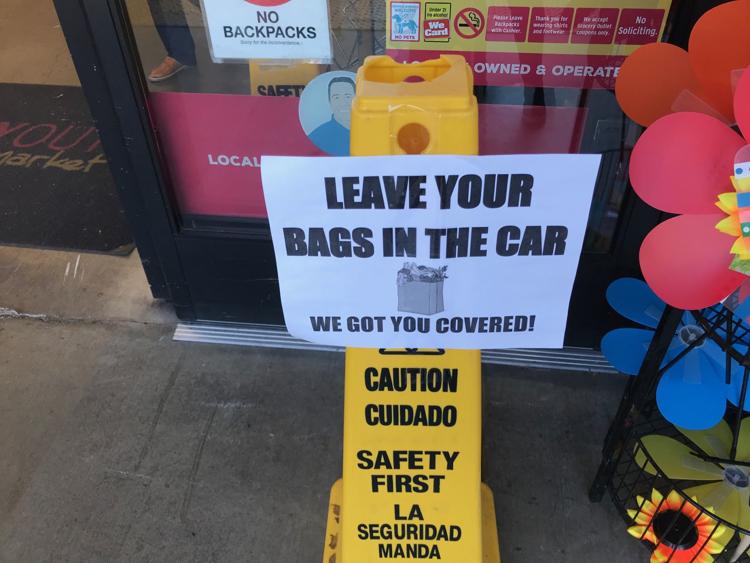 Grocery Outlet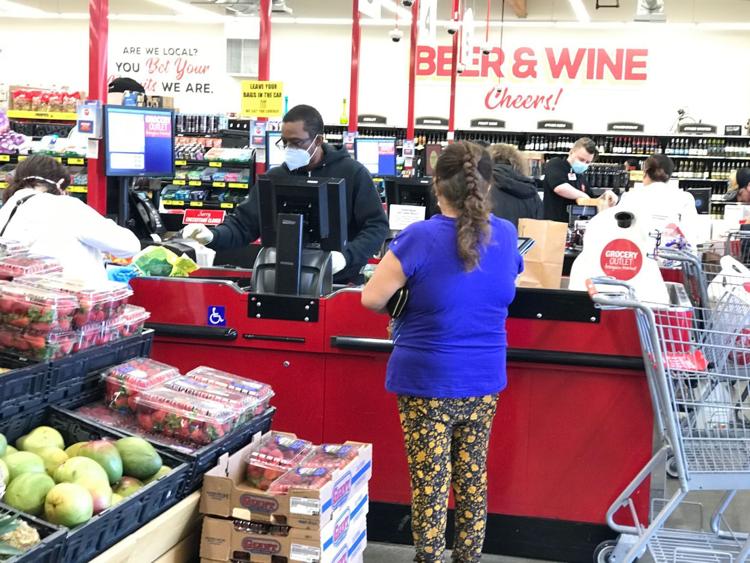 Grocery Outlet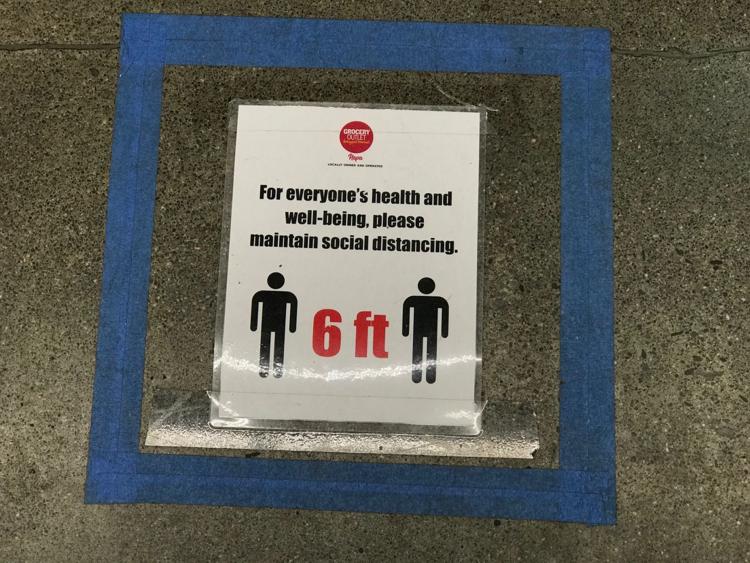 Concerned about COVID-19?
Sign up now to get the most recent coronavirus headlines and other important local and national news sent to your email inbox daily.