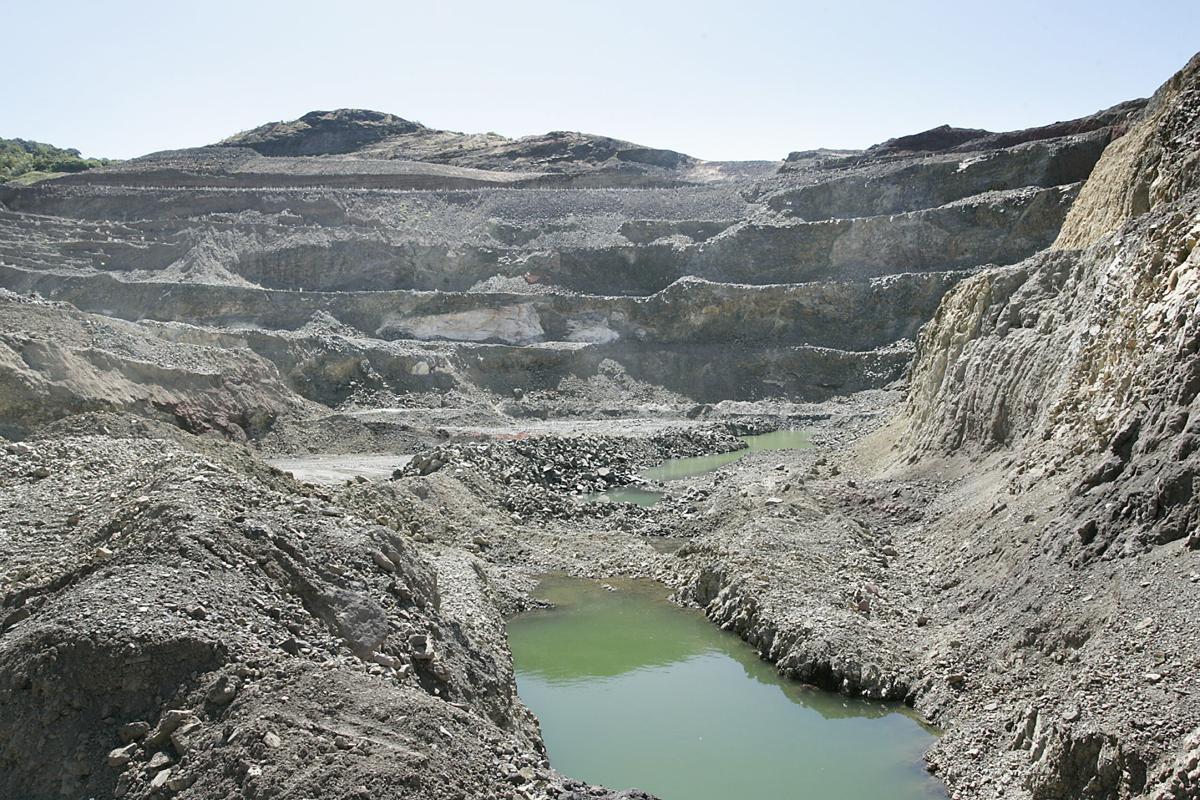 Attorneys both challenging and defending Napa County's controversial approval of the Syar quarry expansion made their cases to Superior Court Judge Victoria Wood, who will decide what happens next.
"It's going to take some time for the court to go back through all of these arguments," Wood said as last week's three-hour hearing in the historic county courthouse neared an end.
Stop Syar Expansion versus Napa County is the latest chapter in a decade-long saga, with Syar making its expansion proposal in 2008 and winning county approval in 2016. At stake is whether the 497-acre quarry in the hills near Napa State Hospital can add 106 acres.
Syar officials say a bigger quarry is needed to keep providing basalt for the region's roads and other construction projects. Opponents challenge the expansion on a variety of issues, such as whether dust from quarry blasting contains health-damaging respirable crystalline silica.
Wood on May 23 released a tentative ruling that contemplates sending the Syar case back to the county for more work. If that ruling becomes official, the county would throw out approvals for the project and related environmental impact report and try to address Wood's concerns.
One issue is whether the environmental impact report adequately addresses allowing mining on 106 acres designated by the 2008 county general plan for agriculture and open space. Wood said in her tentative ruling that the county might have more work to do to show consistency with the General Plan.
"That agricultural preservation is central to the Napa County general plan is beyond question," Wood wrote.
Attorney Navi Dhillon for Syar on Wednesday provided a counterpoint. Among other things, he said a general plan consistency challenge doesn't belong in a California Environmental Quality Act (CEQA) lawsuit such as this one. Still, he said, the expansion is consistent.
Stop Syar Expansion attorney Amy Minteer said nothing in the county's general plan allows industrial uses on agricultural land. This is an inconsistency and needs to be addressed under CEQA.
"I'm hearing two totally different things," Wood said.
Wood in her tentative ruling also questioned why an environmental impact report launched in 2009 didn't use Syar production levels in 2009 as a baseline. Instead, it used a five-year average to establish existing conditions.
Dhillon didn't see this as a fatal flaw. He argued the county was prohibited from revealing the "trade secret" of a single year's production. He saw a five-year average as smoothing out production fluctuations.
But Minteer said the average was from 2004-2008. Leaving out 2009 – a lower production year – inflates the baseline, making the proposed expansion appear to have less impact.
"I think obviously I'm going to have to take all this under submission and do a little more research," Wood said.
Stop Syar Expansion also tried to change Wood's mind on issues her tentative ruling doesn't contemplate sending back to the county for more work and public hearings.
Some involve highly technical aspects of potential air quality and groundwater impacts. Wood seemed reluctant to step into the details of what she called a "battle of experts." Instead, the court's role would be making certain the county relied on substantial evidence sufficiently explained in the environmental document.
"You've got experts who disagree and the county relies on one and who am I to go in and override that?" Wood asked Minteer.
Another hearing is set for Aug. 14.