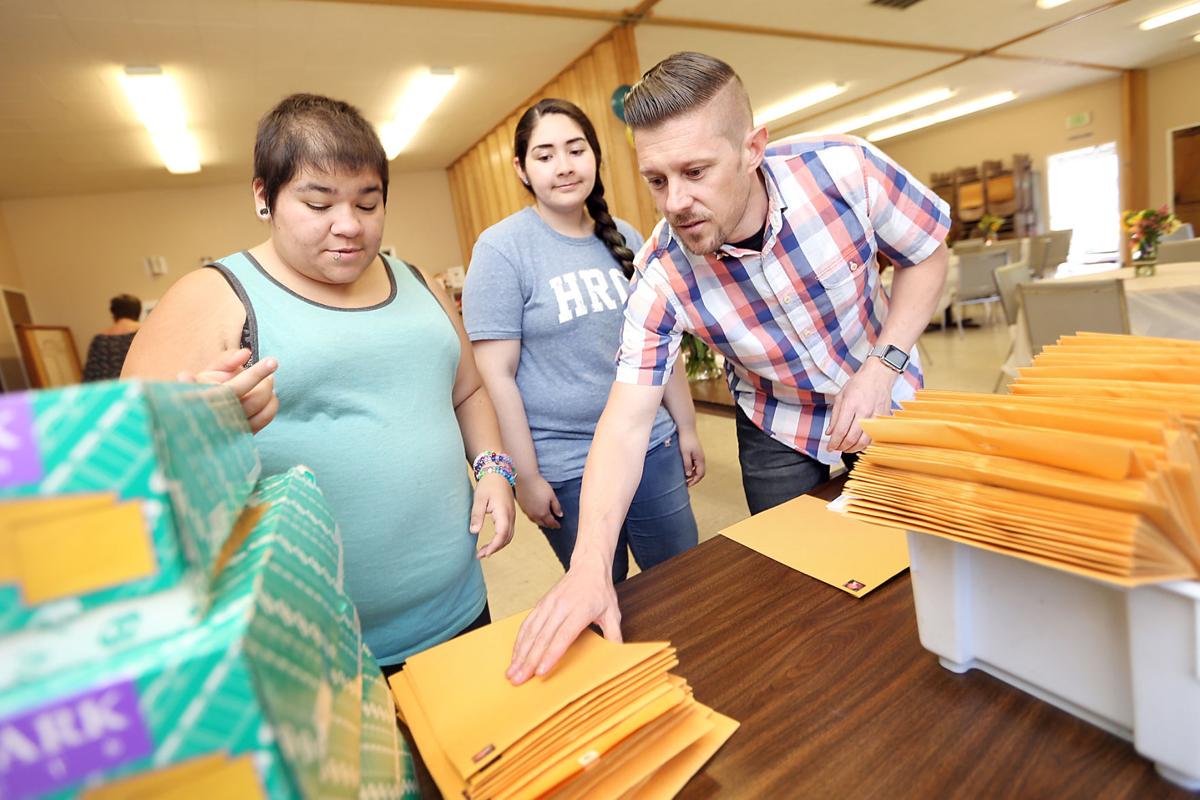 Napa County's Upvalley communities are about to have a new presence dedicated to working with LGBTQ youth. Thanks to a $1 million state grant, Napa's LGBTQ Connection will be expanding its services so that it can support youth in Upvalley and Sonoma Valley in addition to Napa and Santa Rosa.
LGBTQ Connection was awarded the grant from the California Department of Public Health last year to expand mental health-related services over the next five years. The money started flowing in this past March.
Since then, program director Ian Stanley has been preparing for the expansion by hiring and training new employees. Stanley said an LGBTQ Connection office will be opened Upvalley in time for the 2017-2018 school year. The office, he said, will collocate with Upvalley Family Centers, possibly in an area of Calistoga Junior-Senior High School.
"The communities are really ready," Stanley said.
LGBTQ Connection will also be opening an office in Sonoma Valley.
The new locations will be in partnership with local organizations in the areas they're working in, Stanley said. It will be the first time the organization will have offices working outside of Napa's On The Move, its parent organization.
LGBTQ Connection has already done some work with LGBTQ-identifying students in the area through the Upvalley Family Center's Community School Initiative, which works to bring community partners into schools to support students, but having the program close by will be good for students, said Andy Mughannam, community schools manager with Upvalley Family Center.
"I think the impact could be huge," Mughannam said. Not only are there students who already identify as LGBTQ who need support, but there may be students who are questioning or struggling who also need support and a safe space, he said.
According to the 2015-2016 California Healthy Kids Survey, 5 percent of seventh graders at Calistoga High identified as gay, lesbian or bisexual; 2 percent identified as transgender; 16 percent said they weren't sure of their sexual identification and 14 percent declined to respond.
In order to create a safe space, Mughannam said there needs to be consistency. By having LGBTQ Connection on campus on a regular basis, the program will build trust among students, which is necessary for it to work, he said.
"I am very impressed by the work that they've done," Mughannam said of LGBTQ Connection. "I'm really looking forward to this community benefit."
The grant will do more than bring support Upvalley, though. It could also help communities across the state develop similar programs for LGBTQ youth, officials said.
LGBTQ Connection has worked with VOICES in Napa and Santa Rosa. But by expanding, organizers will be able to find out why it works, Stanley said.
To the public, the grant looks like an expansion grant, but really it's an evaluation grant, Stanley said.
"I'm excited for the expansion because it's going to be good for the community," Stanley said. But, he said, he's also excited to figure out why their model works and then share it with other communities.
"Essentially, one of our end results is to literally have a manual: This is how you run a really great youth LGBTQ program that has big impact on the community," Stanley said.
"It's wild to me to that this experiment we started in 2010 at VOICES has now become a model that the state wants to share with the rest of California," Stanley said, "and it started right here in Napa."