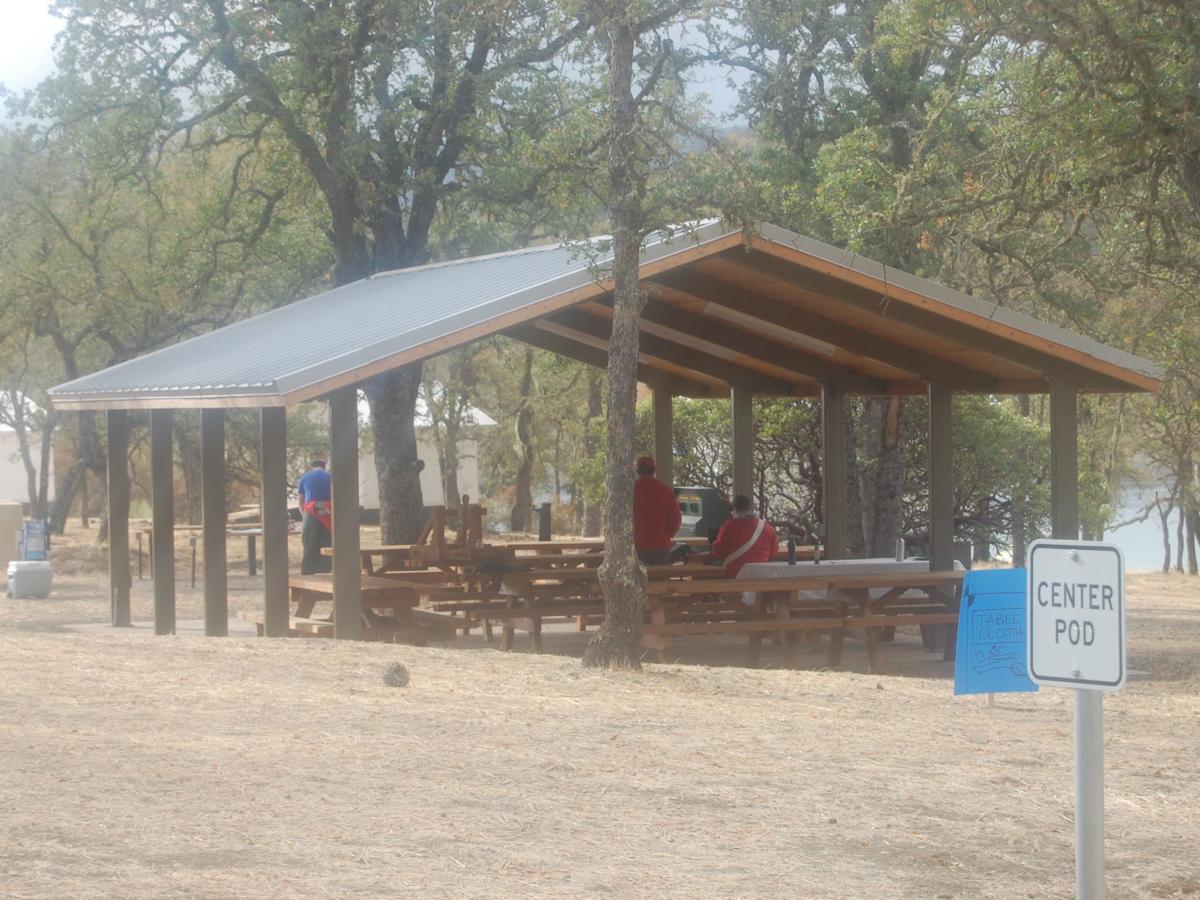 The Napa County Regional Park and Open Space District is talking the climate change-combating talk, but is also resolving to walk the walk, down to such small steps as insulating park buildings.
To be sure, the talk is there. The Open Space District Board of Directors on Monday passed a resolution that starts with a statement of purpose.
Climate change is a global catastrophic risk. Napa County has seen prolonged wildfire seasons, firestorms, rising temperatures, mudslides, severe droughts and property destruction, the resolution states.
Then the resolution lists two dozen steps the district intends to take to address climate change.
"We need to jump into it and stand up with other agencies and the county and say, 'We're on it, too,'" district board member Tony Norris said.
Since its creation by voters in 2006, the Open Space District has obtained about 5,000 acres of open space. One intended step to fight climate change is to do more of the same.
"The one thing we are uniquely situated to do in this county is protect open space lands that sequester carbon," District General Manager John Woodbury said.
In addition, preserving open space can encourage compact city development by preventing "sprawl development that would have a high carbon footprint," the resolution states.
But most of the steps in the resolution are on a smaller scale.
One is to make EcoCamp Berryessa energy self-sufficient by using solar panels and battery storage. The 10-acre environmental education camp is on the shores of Lake Berryessa.
Another is to seek state permission to insulate buildings at Bothe-Napa Valley State Park. The district runs the state park located along Highway 29 between St. Helena and Calistoga.
Still another is to require district Board of Directors approval for any district-related air travel and use air travel "only when imperative" to district management and operations.
Still another is to use native and locally sourced materials when available, minimize packaging, favor plant-based food products and favor products with the least life-cycle carbon impacts.
Some steps are to be enacted over time, such as replacing district vehicles, tools and appliances with all-electric or carbon-neutral technologies to the extent possible.
The district also wants to do more vegetation management on its properties to lower wildfire risks. Wildfires, besides threatening life and property, emit black carbon that is a climate pollutant.
Yet Woodbury said figuring out the best way is a challenge. Grazing leads to methane releases. Controlled burns, while reducing the risk of larger, hotter fires, have climate impacts. Mechanical equipment often uses petrochemicals.
"It would be really helpful to have better guidance on the relative merits of different ways of doing this," he said. "We're at the stage of experimenting, floundering our way through this."
The Board started the meeting by hearing a presentation from Napa Climate NOW! on the latest way to account for climate pollutants. Among other things, this method puts a greater emphasis on short-term pollutants such as black carbon and methane.
"Strategically, as soon as we actually recognize all of the impacts of all of the climate pollutants, then we'll be in a better position to solve the problem," said Linda Brown of the group.
Get local news delivered to your inbox!
Subscribe to our Daily Headlines newsletter.