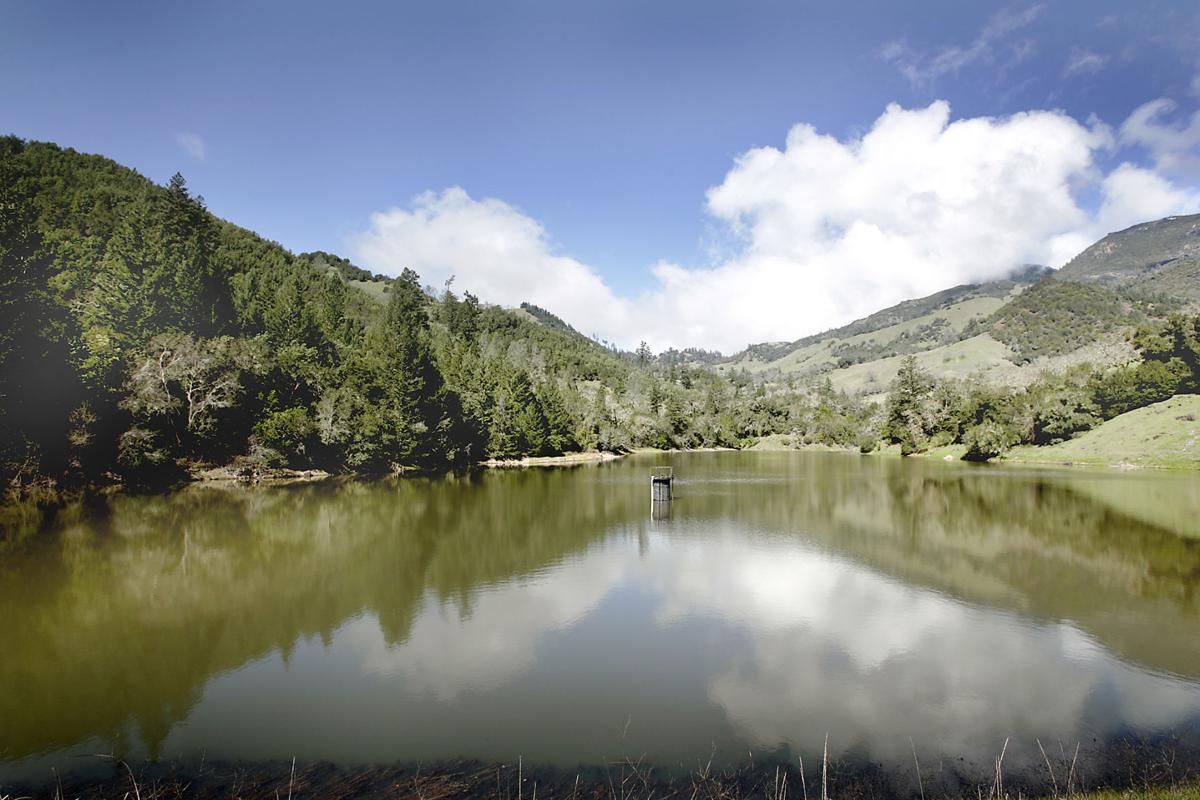 The Napa County Planning Commission is sending the controversial, draft Water Quality and Tree Protection Ordinance back to the Board of Supervisors with a few recommended changes, but no sea change in direction.
Commissioners heard from about 50 speakers on Wednesday. Some warned that too many additional environmental restrictions will hurt farming. Some said that bold action is needed to protect drinking water and combat climate change.
"Do we feel like we're there?" Commission chairwoman Joelle Gallagher said as a more than five-hour meeting on some of Napa Valley's thorniest issues drew to an end.
The commission had arrived at a set of recommendations, in some cases by split votes. But it didn't satisfy advocates for much stronger environmental laws.
"I would say we didn't make any progress," said Jim Wilson of the Watershed and Oak Woodland Protection Committee that spearheaded last year's Measure C ballot measure. "In fact, I feel like we went backwards."
Napa County Farm Bureau CEO Ryan Klobas said the Board of Supervisors is the ultimate decision-maker and his organization remains concerned. The commission's recommendations could go to the Board on March 26.
"If the ordinance becomes more restrictive, it's going to be more restrictive than Measure C was," Klobas said on Thursday. "We fought against Measure C."
The Measure C watershed and oak woodland protection initiative narrowly lost last year at the ballot, igniting the present debate on whether the Board of Supervisors needs to strengthen environmental laws.
Commissioners endorsed Board of Supervisors ideas of banning most development on slopes greater than 30 percent, increasing 60-percent tree canopy retention for development in municipal reservoir watersheds to 70 percent and extending this to all unincorporated areas and extending 40-percent shrub canopy retention – but not grassland retention – from the municipal watershed to all unincorporated areas.
But they split over what ratio of replacement or preservation to require for woodlands and forests that are cut down. The Board of Supervisors suggested going from the current 2-1 tree replacement to 3-1. A three-commissioner majority recommended sticking with 2-1 as a minimum and perhaps going higher on a site-by-site basis, based on the biology there.
Commissioner Jeri Hansen said different sites have different needs. She raised the possibility that planting 28 trees for mitigation on a healthy chaparral/grasslands area that is serving wildlife may not be the best thing.
"Wouldn't it be better to say 2-1 is the base, the very bare minimum, and then based on the site-specific, the biology, what it is we hope to achieve, what the project looks like, that we can discretionarily make that ratio higher?" Hansen said.
Napa County already takes this approach under state environmental laws. Supervising Planner Brian Bordona said in some cases the county has required tree acre preservation at 5-1 and 10-1 ratios.
"One size doesn't fit all to me," Commissioner Dave Whitmer said.
Commissioners took a controversial step by recommending that mitigation in some cases could take place by permanently preserving trees on slopes greater than 30 percent. Some residents have argued that this is "double-dipping," since most development there under the draft ordinance would already be banned.
Planning, Building and Environmental Services Director David Morrison said the greater-than-30-percent slope development ban, if it becomes law, may not be law forever. Laws can change.
"I think it's somewhat erroneous to assume that land is permanently undevelopable," Morrison said. "I think it's undevelopable for as long as it's undevelopable."
In that sense, placing a permanent conservation easement or deed restriction on land with slopes greater than 30 percent would still have some value, he said.
Commissioner Anne Cottrell suggested allowing mitigation on these slopes, but at a higher ratio than areas with lesser slopes, perhaps 5-1. The commission agreed on 3-1 mitigation for these areas.
The commission agreed that tree mitigation should be allowed in stream setbacks in certain cases with a restoration plan, a position counter to the Board of Supervisors parameters.
"The mitigations should be based on where we think we're getting the best ecological value," Whitmer said. "I want to see some flexibility in our recommendation back to the Board."
"I guess where I'm coming from is, is this maximum flexibility, maximum environmental benefit based on the site?" Hansen said. "I think we're getting to that with some of this language and leaving those options open."
The commission recommended creating a 500-foot buffer around municipally owned reservoirs, as opposed to the 200-foot buffer in the Board's parameters. The cities of Napa, St. Helena, Calistoga and Yountville get water from local reservoirs.
It agreed with the Board parameters of creating a 50-foot setback from wetlands and a 35-foot setback from Class III streams, which are the small streams that run after rains and feed larger streams. It agreed that vineyard development of 5 acres or less on slopes less than 15 percent should be exempt from the new ordinance requirements, with a limit of one per legal lot.
Morrison tried to reassure speakers who feared that the draft ordinance, if it becomes law, will hamstring their efforts to create fire breaks and do fire protection management on their land. The county deleted a section on fire management from one part of the draft ordinance only because it is duplicated elsewhere.
"It's never our intentions, nor would it be, to prevent landowners from being able to maintain their properties for fire protection," Morrison said.
This story was modified from its original version