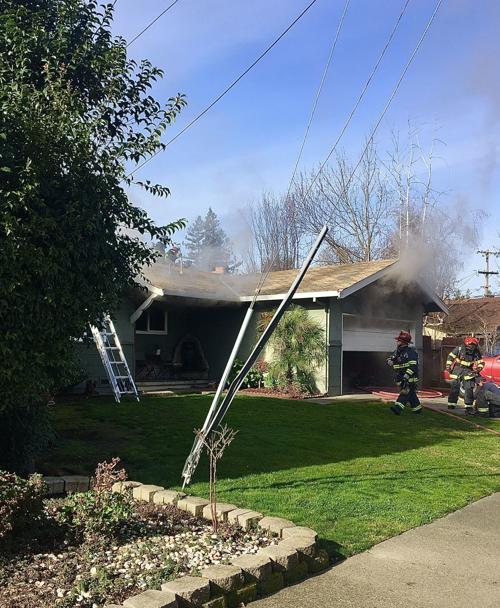 Police arrested Shawn Thomas Beauford on suspicion of felony arson and felony vandalism. He was booked into the Napa County jail Wednesday night and bail was set at $150,000, police said.
The Napa Fire Department responded Wednesday morning to a house fire on the 3600 block of Evergreen Court in north Napa. The house was found to be fully involved with no one home, police said in a news release.
Firefighters put out the fire, which caused more than $100,000 in damage, then began an investigation after finding evidence that pointed to arson, police said.
Detectives arrested Beauford "based on the totality of the investigation, including evidence collected," police said.
Anyone with information related to the fire is asked to contact Detective Garrett Wade at gwade@cityofnapa.org or 707-257-9509.
Get local news delivered to your inbox!
Subscribe to our Daily Headlines newsletter.