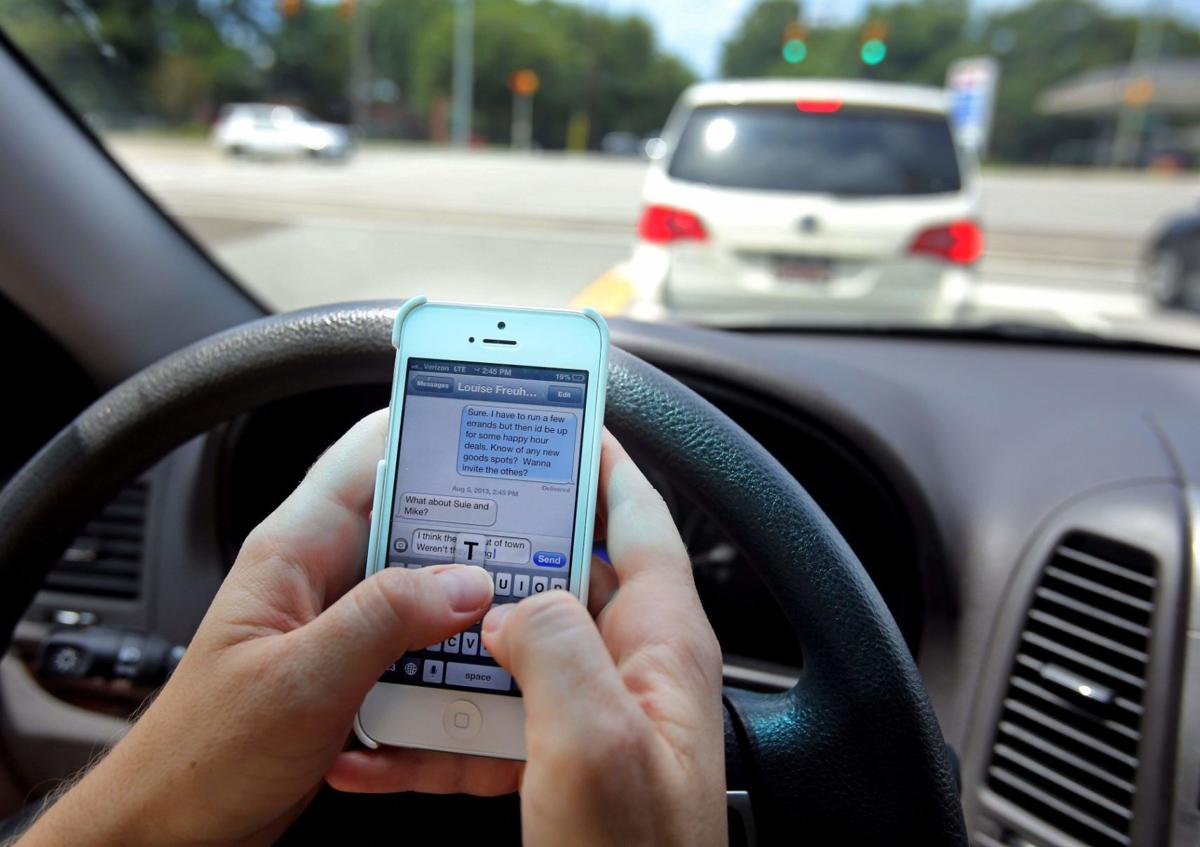 "One Text or Call Could Wreck It All."
This is the tag line for a public awareness campaign focused on the dangers of distracted driving being conducted by the National Highway Traffic Safety Administration (NHSTA). We hear people say, "Why is this a big deal? Everyone talks on their phone or texts while driving?" Well, it is a big deal.
NHSTA reported that five years ago, 3,328 people were killed and 421,000 injured nationwide in distraction-affected motor vehicle crashes. About 13 percent, or 415, of those killed and 28,000 were injured in crashes where at least one driver was using a cellphone at the time of the crash. In California, the Department of Motor Vehicles reported that in 2015 there were 12 fatal collisions, 500 injury collisions and 700 property damage collisions involving a driver using a cellphone.
These numbers should be enough to get your attention.
On Jan. 1, 2017, Assembly Bill 1785 became law. This bill was an update to the 2008 law that mandated the use of "hands-free" devices in California. California Vehicle Code section 23123.5 reads: "A person shall not drive a motor vehicle while holding and operating a handheld wireless telephone or electronic wireless communication device unless the wireless telephone or electronic wireless communication device is specially designed and configured to allow voice-operated and hands-free operation, and it is used in that manner while driving."
First offense is a $20 fine, and each subsequent violation is $50 each. The exceptions to the law are if the device is mounted in a holder attached to the windshield or dashboard or in use with a wireless Bluetooth connection. For most who drive newer cars, this has become a feature of the car itself.
Each year, the Napa Police Department engages in a zero- tolerance campaign focused on targeting cellphone use and distracted driving. We are all impacted by it. Think about the last time you sat at a green light and the driver in front of you was looking down at their phone. Or, you got behind a vehicle that was weaving in their lane and driving below the speed limit who you thought may be intoxicated only to find the driver was looking at their phone and not paying any attention to the road.
Frustrating and dangerous.
As the saying goes, "One Text or Call Could Wreck It All." I encourage everyone, especially those with teen drivers, to visit www.distraction.gov. The website is filled with good educational articles and videos that showcase the dangers of distracted driving.
And if you must use your phone, please pull off the road in a safe place and make your call.
The Napa Valley Register is publishing periodic Napa Police traffic safety articles as a public service. Capt. Pat Manzer is a 22-year Napa officer assigned to the Administration Division. Questions can be sent to Manzer at 707-257-9644 or pmanzer@cityofnapa.org.