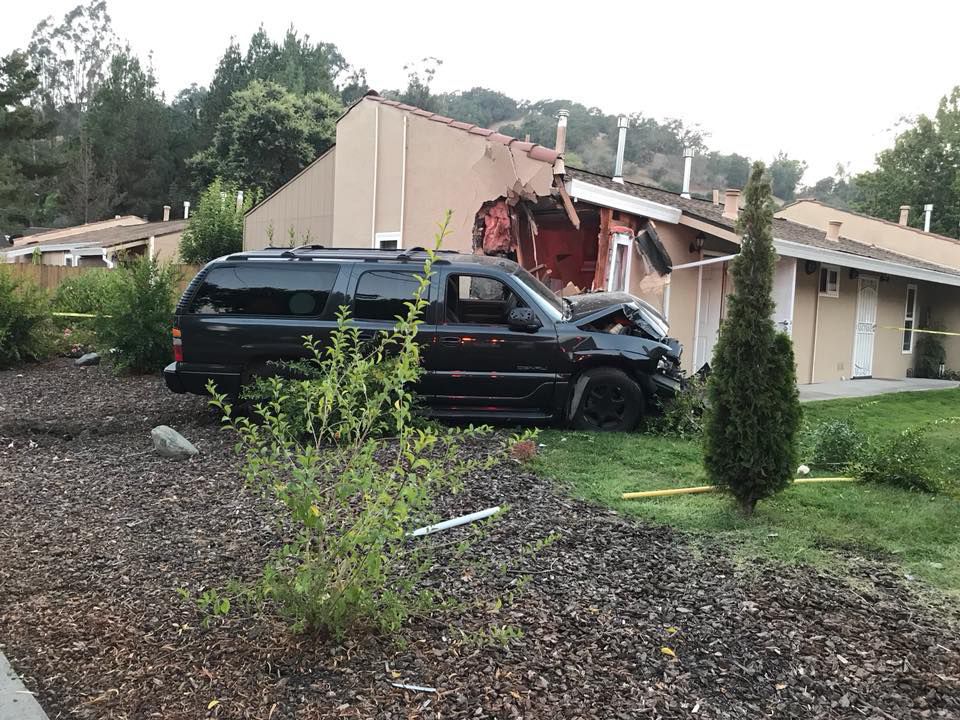 A car driven by a suspected drunk driver ran off Kilburn Avenue at Laurel Street Wednesday night and smashed into the corner of a house.
The corner of the unoccupied dwelling was ripped off and the vehicle came to rest in the yard. The incident occurred at 7:50 p.m.
After a short foot chase, police said they apprehended the driver, Jonathan Jesus Palacios, 33, who was running away. Palacios, who had slurred speech and smelled of alcohol, had to be restrained for handcuffing, police said.
No injuries were reported. The intersection of Laurel and Kilburn had to be shut down due to an electrical line knocked loose by the vehicle's impact with a guy-wire, the Napa Fire Department reported.
Pacific Gas & Electric said power was knocked out to 341 customers. All were back in service by 3:15 a.m., the utility said.
Palacios was booked into the Napa County jail for possible charges of DUI, hit and run, resisting arrest and driving with a license that had been suspended or revoked due to an earlier DUI conviction.