When the three-person Napa Police Department got its start in 1875, downtown Napa was mostly warehouses, churches, hotels and saloons, with commercial boats that headed up the Napa River with goods from San Francisco and Vallejo.
In those days, a three-person police department made more sense. Now the department can hire up to 75 officers, he said.
The City of Napa had been incorporated just three years before the Napa Police Department was established. As of the 1870 Census, 7,100 people lived in the county, which also included parts of what's now considered Lake County. By 1880, the population had nearly doubled to 13,200 people.
These are the kinds of details that Shulman said he's spent thousands of hours researching since he started the society in 2006, six years after joining the department.
Shulman, who said he has long had an interest in history, has spoken with other police historians to learn their techniques. He's interviewed former officers and family members of officers who have died, and dug up old newspaper articles to learn more about local law enforcement over the years.
The Napa County Sheriff's Department was the first local agency to pop up when California became a state in 1850. Though large police departments are common now, Shulman said marshals and constables were independently elected to two-year terms and filled roles from code enforcement to dog-catching. Law enforcement wasn't a career then the way it is now.
Twenty-five years after the Napa County Sheriff's Office was established, the Napa Police Department opened with one chief and two officers.
The city of Napa eliminated marshals in 1908 to beef up its police department. The town was more compact then, with most development on the west side of the Napa River, he said.
There was a horse-race track where the Napa Valley Expo sits now. The historic courthouse was the site of the last public hanging in California. Napa was diverse, Shulman said, though ethnic groups settled in particular areas. There was a Chinatown, Spanish Town and Little Italy.
Napa grew exponentially after World War II, he said. The 1940 Census counted 28,500 people in Napa County and by 1950, the population had grown to 46,600. Napa became more commercialized, Shulman said.
The police department grew as the population swelled.
While Napa is the focus of Shulman's work, he's researched the Napa County Sheriff's Office, and the Calistoga and St. Helena police departments, too. He has artifacts from all four agencies, though they can be hard to come by because the departments are smaller.
Shulman said he's received other artifacts, such as badges or batons, from retired officers or family members. Other items have come eBay. Stumbling across old items during research is a good feeling, Shulman said.
"That's pretty exciting, to see something that's been lost to history, that nobody knew was in existence," he said.
Pictures and artifacts unearthed by Shulman's efforts line the hallways of the Napa Police Department.
A display case in the front lobby features Napa Police Department badges dating to 1910 and badges dating to 1940. There are batons, old photos of officers in uniform and leg irons — handcuffs for ankles.
Inside the department, Shulman has put on display items such as handcuffs dating more than 100 years, a riot helmet worn when officers responded to war protests at University of California, Berkeley and a mailed reward card offering $50 for information leading to the arrest of a man who stole a horse, he said.
Shulman said all of the police chiefs that he's worked for have been supportive of his effort. Retirees say they're grateful for his work. What began as a one-man investigative effort has grown to a group of 65 people who help by performing duties such as speaking to community groups or working on the 1957 Ford and 2000 Ford police cars that the society maintains.
He said he's visited police museums in Barcelona, London, Paris, Munich, New York, Los Angeles and San Diego. In the long term, he said he hopes the Napa Police Historical Society will find a space to call its own. Some items are showcased at the police department and at an exhibit in Calistoga's Sharpsteen Museum, but others are stored in his garage.
Not only is Shulman a historian, but he's an author. He's written two books on local police history titled "Napa County Police," and "Murder and Mayhem in the Napa Valley." He's currently writing a third, tentatively titled "Napa Valley Lawmen and Outlaws." Each chapter of the book will showcase an artifact obtained by the society and take a look into the lives and careers of officers who owned that artifact.
To buy those books or donate to the Napa Police Historical Society, visit their online store here or go to their website, napapolicehistory.com.
Napa Police Department historical images and artifacts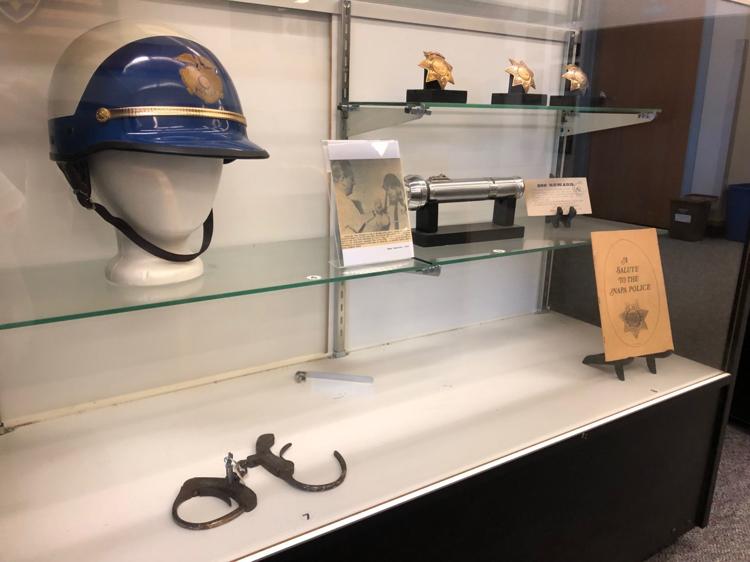 Napa Police Department historical images and artifacts
Napa Police Department historical images and artifacts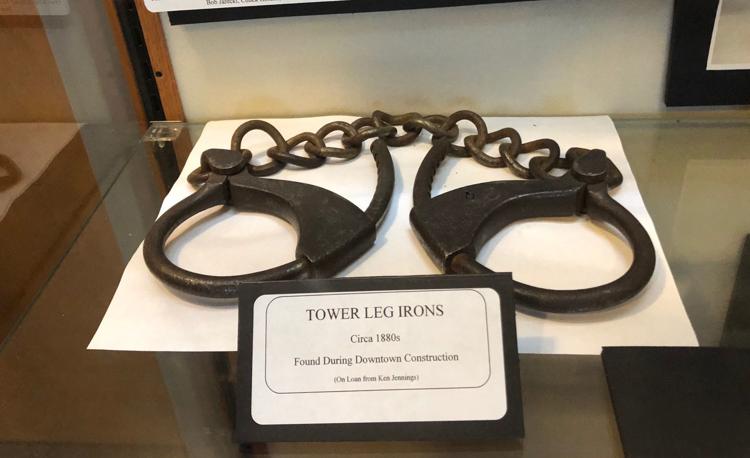 Napa Police Department historical images and artifacts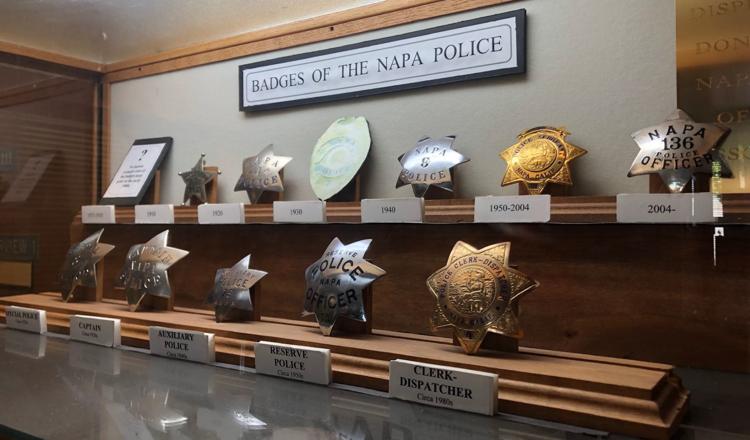 Napa Police Department historical images and artifacts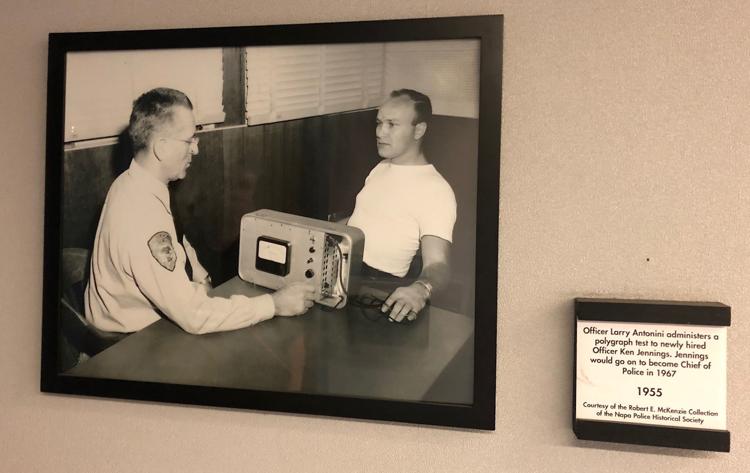 Napa Police Department historical images and artifacts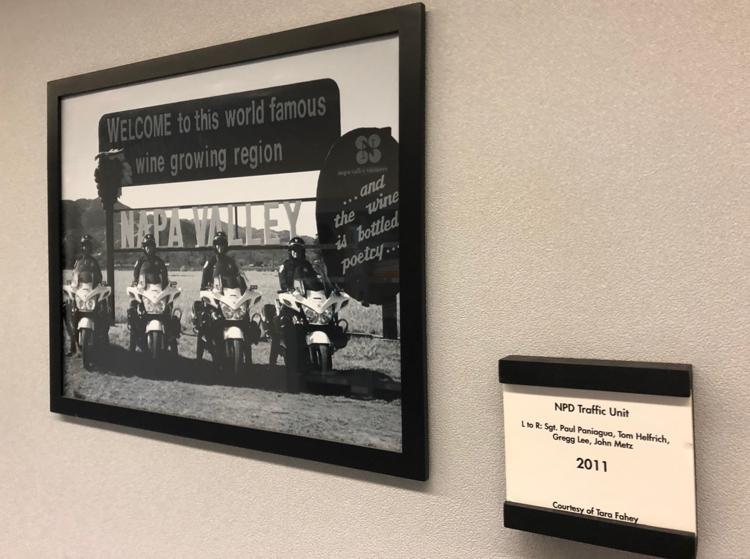 Al Elia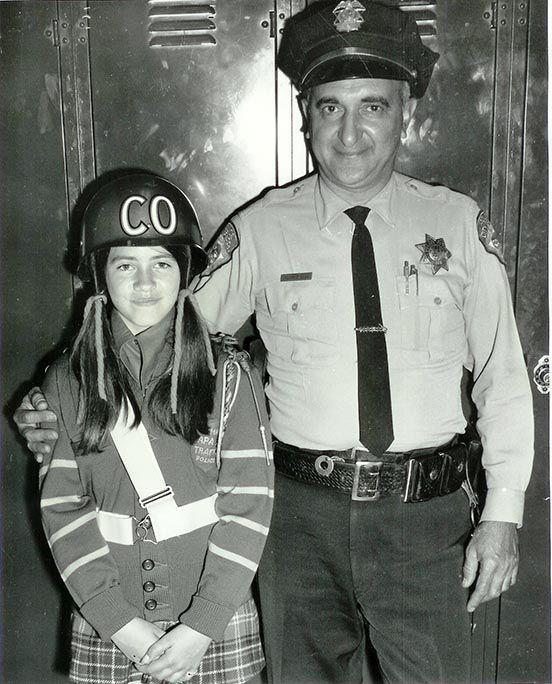 CJ Dellamadalena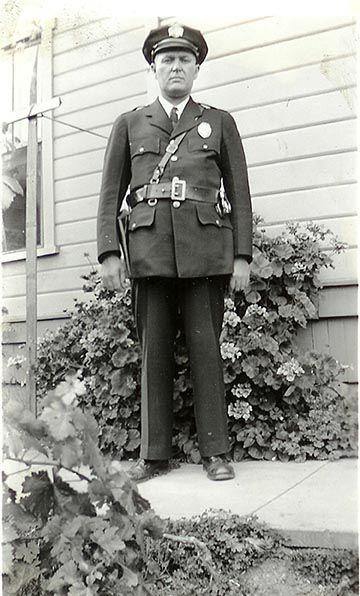 George David Secord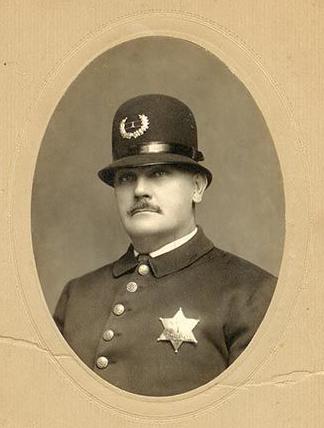 Napa Police Department historical images and artifacts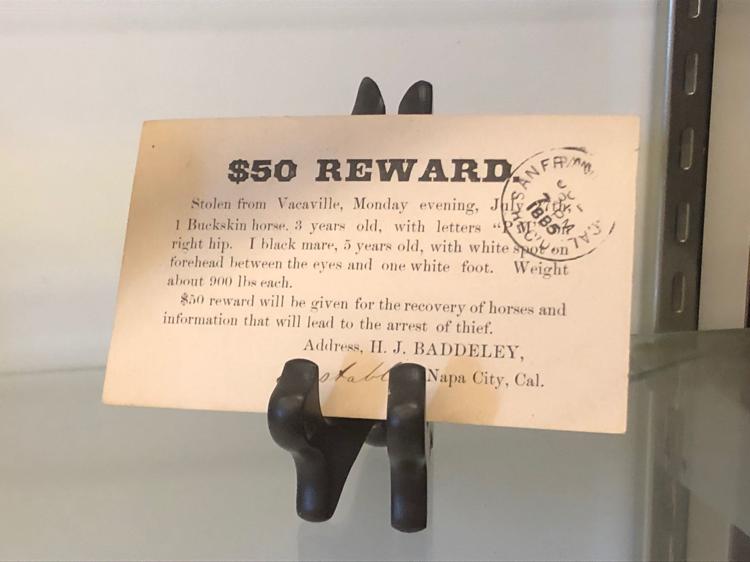 Get local news delivered to your inbox!
Subscribe to our Daily Headlines newsletter.