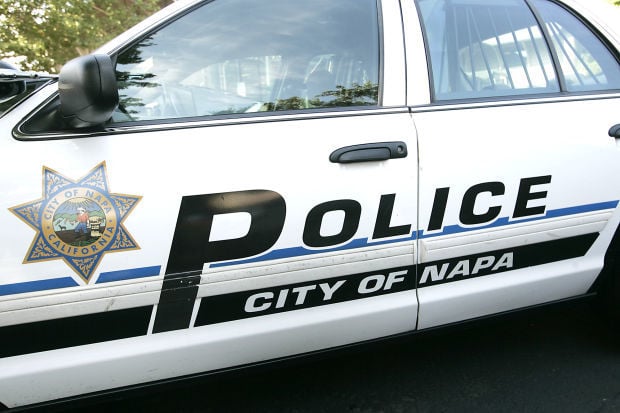 Napa Police has announced the arrest of Gary Lee Lindstrom in connection with a two-car crash Sunday night in Browns Valley in which a driver died.
The 31-year-old Napa resident was detained after the broadside wreck on Browns Valley Road and Woodlawn Drive, and was later booked into the Napa County jail on suspicion of causing injury by driving under the influence, a felony count. He was released early Monday morning on $100,000 bail, according to the jail's online booking log.
Lindstrom was at the wheel of an Infiniti G37s that was headed west on Browns Valley Road at 7:27 p.m. Sunday when it struck a Chevrolet Camaro coupe that was turning left from Woodlawn toward Browns Valley's eastbound lane, police said in a news release Tuesday evening. Kevin Brandon Patland, a 23-year-old Rohnert Park man driving the Chevrolet, was taken to the hospital but died from his injuries.
The DUI allegation against Lindstrom is connected not to Patland's death but to injuries suffered by Lindstrom's passenger, a 28-year-old Milpitas woman, according to police Sgt. Kristofer Jenny. Both Lindstrom and the woman were injured in the crash and were taken to Queen of the Valley Medical Center, before Lindstrom was booked into jail, Jenny said.
You have free articles remaining.
The woman's identity and condition were not immediately known, although Jenny reported she was able to speak with a police investigator.
Lindstrom was detained based on the results of breath and field sobriety tests carried out after the crash, Jenny added.
No charges have been filed in connection with Patland's death, although police said a request for charges could be sent to the county District Attorney's Office based on the results of a crash investigation and toxicology tests.
Anyone who witnessed the fatal crash or has other information about the incident is asked to contact Officer Tom Helfrich at 707-257-9223 or thelfrich@cityofnapa.org.
Most-read police and fire briefs on NapaValleyRegister.com
Here is a roundup of other police and fire reports in Napa County.
Get local news delivered to your inbox!
Subscribe to our Daily Headlines newsletter.