The Napa Police Department says it has arrested the woman that police say is responsible for critically injuring a 62-year-old female pedestrian on Tuesday evening.
The pedestrian is still being treated at a local hospital, according to Napa police. Police say she was not in the crosswalk.
On Wednesday, Napa police asked the public to look for a vehicle with front end or windshield damage. A resident reported a suspicious vehicle in the 700 block of Marsh Court at 3:15 p.m. on Wednesday, Napa police say. Officers arrived and found a newer Honda Civic with damage consistent with a vehicle collision, and impounded the car for forensic processing.
Detectives developed leads that let them to a home in the same area of Marsh Court. Officers arrested Alexandra Benay Varellas, 21, of Napa, the registered owner of the car, around 6:40 p.m. Wednesday on suspicion of a felony charge of hit and run causing injuries, Napa police say.
You have free articles remaining.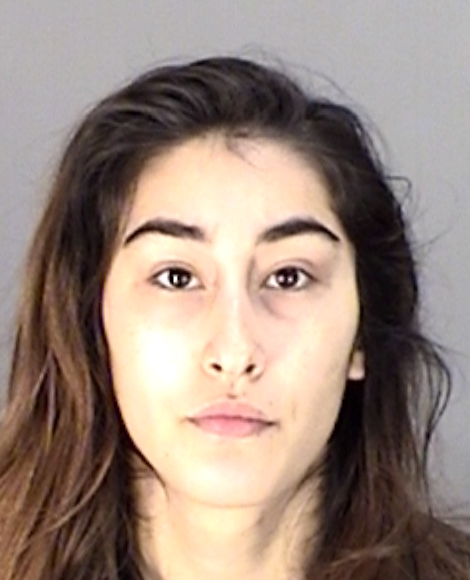 She was booked into the Napa County jail around 9:30 p.m. on Wednesday, jail records show.
Napa police said the investigation would not have progressed so quickly without the tipster who responded to police's request for help on social media.
Police believe there were other motorists in the area when the crash occurred. Napa police says it still needs help and anyone with information is asked to contact Officer Aaron Medina at 707-257-9223 or amedina@cityofnapa.org.