Looking for a public pool to take the kids swimming this summer in Napa? Or a place to do some laps?
Better have a backup plan.
Thanks to COVID-19, the city of Napa Parks & Recreation Services Department is unable to host recreational swim hours at local pools, said Katrina Gregory, city of Napa recreation manager.
The pandemic caused the city to severely cut its recreation budget, she explained.
Support local news coverage and the people who report it by subscribing to the Napa Valley Register. Special offer: $1 for your first 3 months!
The only public swimming choices are lessons for kids learning to swim. Unlike in past years, the Napa High School pool will not be open this summer for drop-in, recreational swimming. The pool at Harvest middle school is being used for learn-to-swim lessons only. Other NVUSD pools remain off-limits to the public.
"We had to make a difficult decision," said Gregory, and the parks and recreation department prioritized learning-to swim lessons "as our core function this year."
"There might be some frustration that we don't have recreational swim but we had to prioritize teaching kids," Gregory said. "Hopefully we'll be back to normal next summer."
The city budget for each fiscal year is made in February and March, she said. Even though many recreational options are now open again, back at the beginning of the year it wasn't clear that would be the case. "It was difficult to know how to plan," for an unknown reopening date, said Gregory.
An overall labor shortage is another factor. It's been hard to hire, and train, enough lifeguards, she said. "We were grateful we got enough people for the lessons," that the city is able to offer.
For Napans that want to swim, they'll have to travel outside city limits.
"That's a bummer," said Napa parent Shannon Prutch, who brought her daughter on Wednesday to a Napa city learn-to-swim class at Harvest middle school. Unless you have a family or know someone with a pool, "there's not a lot of places in town to swim," for fun. 
Another parent, sitting next to Prutch agreed. Swimming lessons are essential, but after that "there's nowhere we can take our kids to practice," swimming, she said. "It makes it hard for these kids," to keep working on these important skills. 
In north Napa County, Calistoga's city pool is open every day, said Rachel Melick, parks and recreation director. That pool reopened in March for the season.
"It's going great," said Melick. "The pool's packed every day."
Melick said she's seeing a significant increase in the number of visitors, compared to last summer. The Calistoga pool was also open last summer, but by reservation only.
"I think people were a bit deterred," from using the pool last summer by that temporary reservation system, she said. "Families want to fly by the seat of their pants," during the summer, not plan ahead for a certain day and specific time to go swimming.
As for staffing, "we've gotten quite lucky. We do a lot of recruiting directly in the schools," and they were able to hire lifeguards.
The St. Helena Unified School District has an agreement with WAVES Aquatics Napa Valley to offer swim time at the Saint Helena Aquatics Complex at the high school this summer. It's located at St. Helena High School.
WAVES offers private swim lessons, lifeguard training, open/lap swim, age group swimming and morning masters swimming,
That pool opened on June 17, and it's been busy ever since, said Aquatic Facility Director Joe Perez.
"I think that has a lot to do with people exploring what they can do in town and getting back to the normal things, like swimming," he said.
"They also think it's safer from the virus because of the chlorine."
The U.S. Centers for Disease Control and Prevention (CDC) says that when swimming pools are properly maintained, the chlorine in the water should "inactivate" coronavirus, which would prevent the virus from spreading
About 23 miles from Napa, the pool at Bothe-Napa Valley State Park in Calistoga is open, according to its website.
At the southernmost end of Napa County, the American Canyon city pool is also open for public swimming, said its website.
If locals can leave Napa County, there are also public pools in cities including Vallejo, Fairfield, Santa Rosa, and Glen Ellen.
The Aquatics Complex at Allan Witt Park in Fairfield offers a six–lane pool, play area, "lazy river current," play lagoon, water spray features, pool slides, and shaded picnic areas, said its website.
On hot days, the luckiest Napans have a pool in their own backyard, a friend with a pool, or belong to a club with a pool. Some locals live in neighborhoods with community pools. Those pools, including the Redwood Village Swim Club on Cherilyn Court and the Meadowbrook Recreation Association on Meadowbrook Drive, are private.
And then there's always the Napa River and creeks. During the summer, Napans sometimes gather at the Oxbow Preserve Park or Kennedy Park to cool down. Smaller creeks in the city might be good spots to splash around in, provided they haven't dried up due to the drought.
Photos: Learning to swim in Napa
Learning to swim in Napa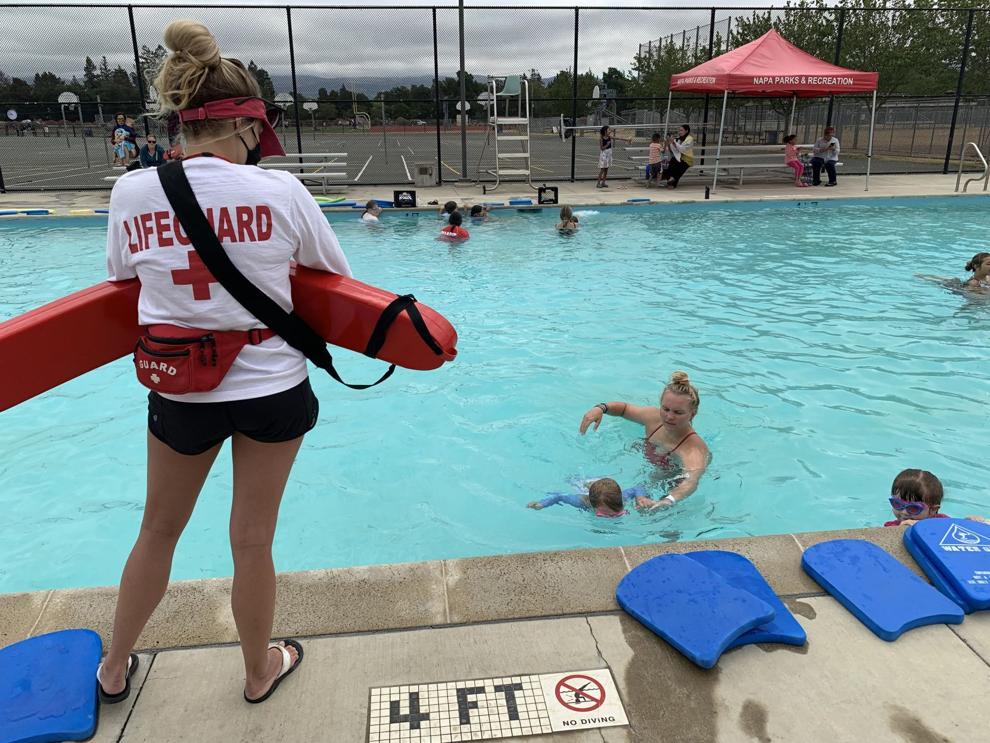 Learning to swim in Napa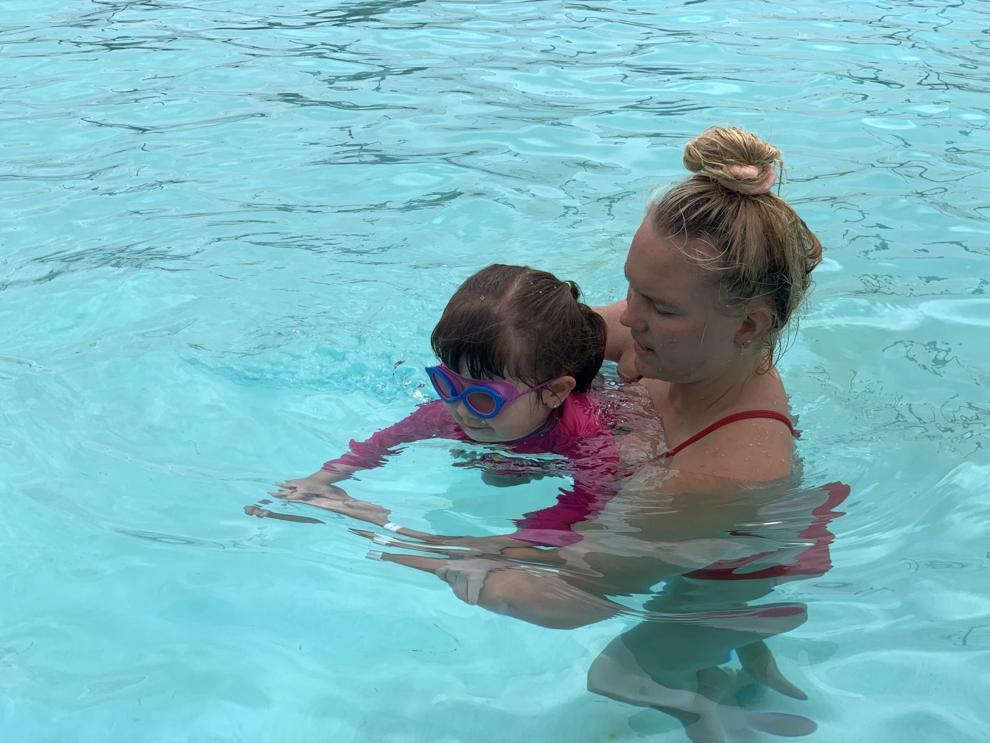 Learning to swim in Napa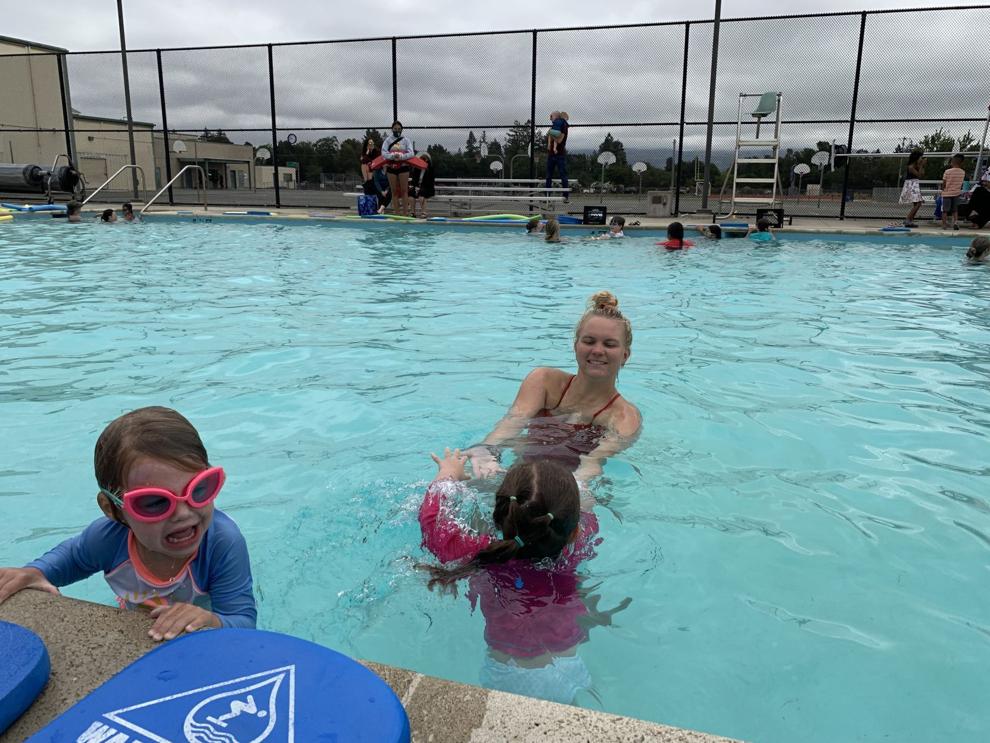 Learning to swim in Napa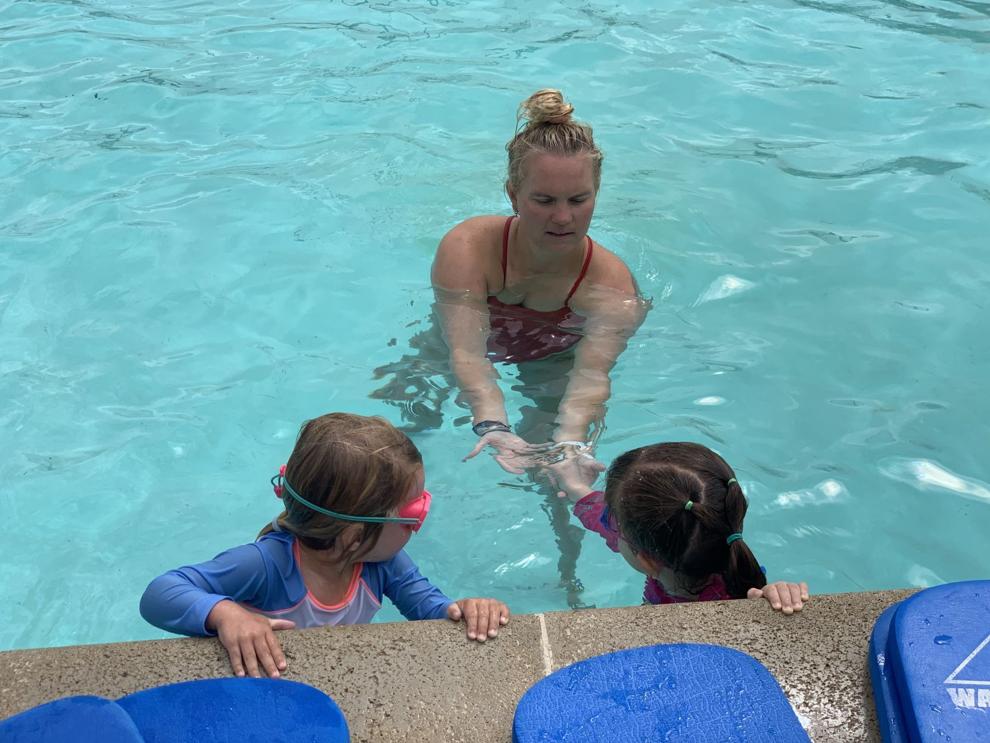 Learning to swim in Napa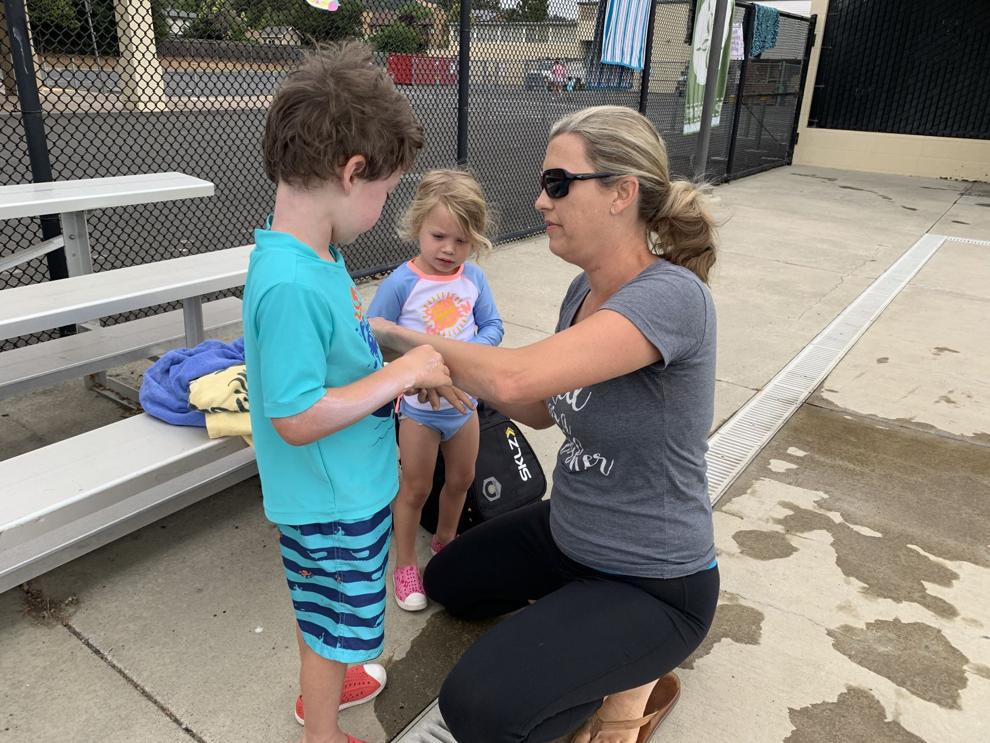 Quality journalism doesn't happen without your help. Subscribe today!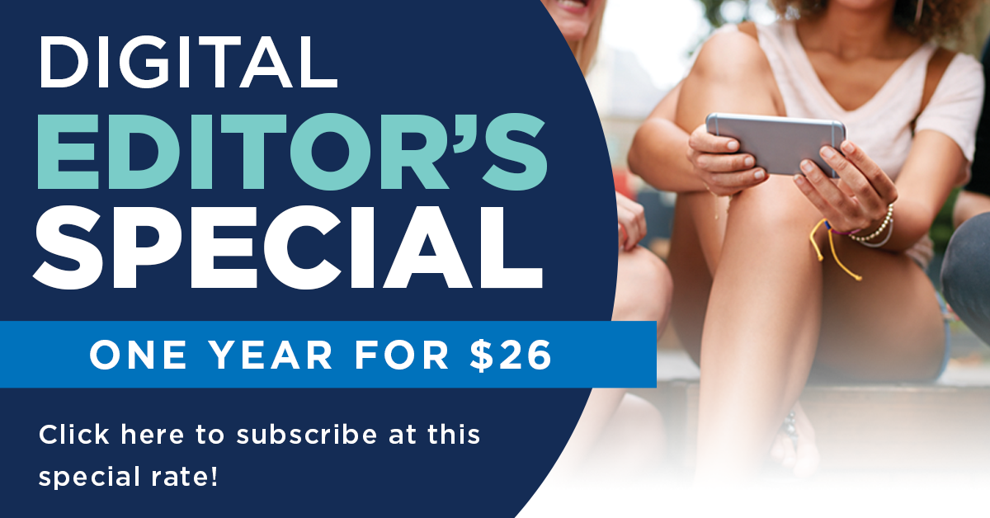 Learning to swim in Napa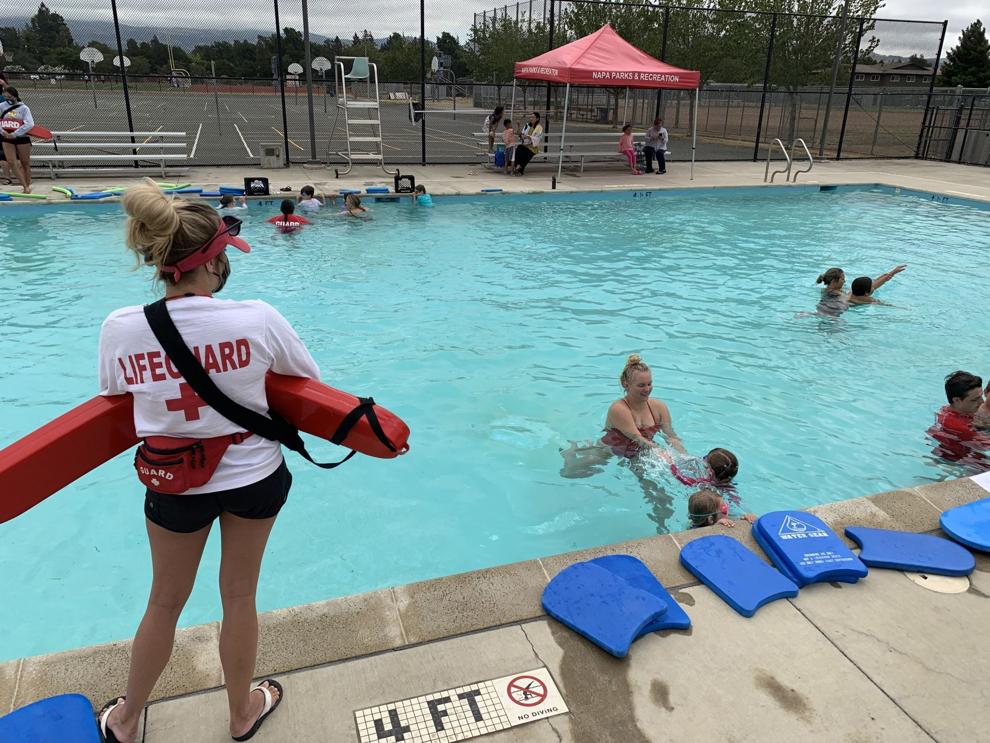 Learning to swim in Napa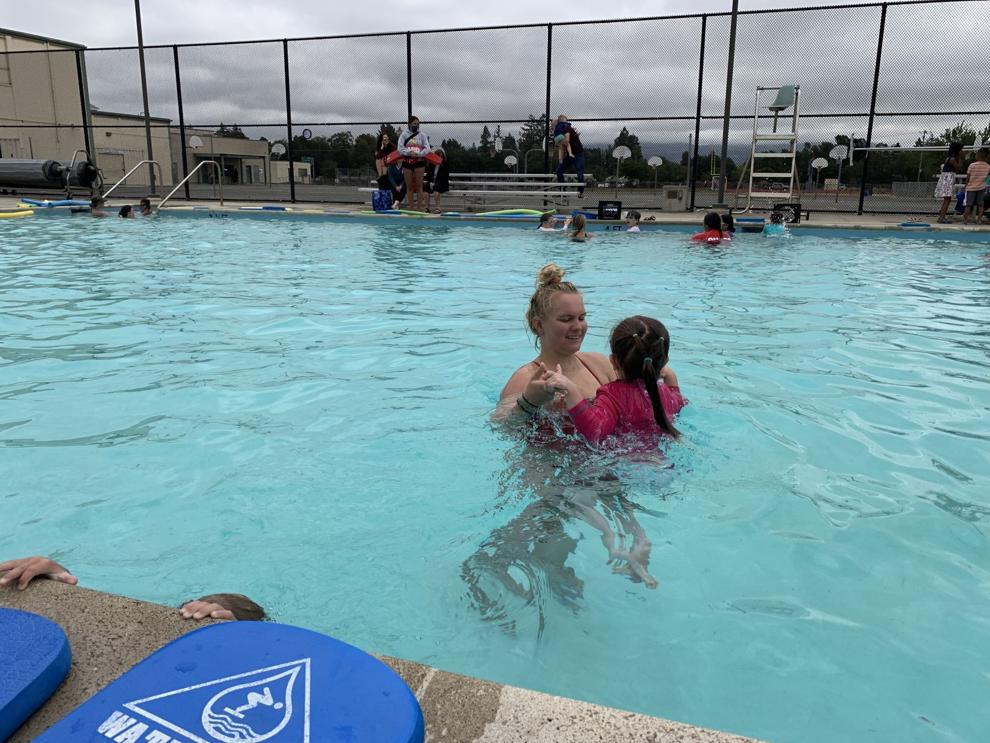 Learning to swim in Napa
Catch up on Napa County's top news stories
Get unlimited digital access to the Napa Valley Register for just $1 for your first 3 months! Enjoy every article without restrictions and find tons of subscriber-only perks, such as access to our daily eEdition. Click here for details!