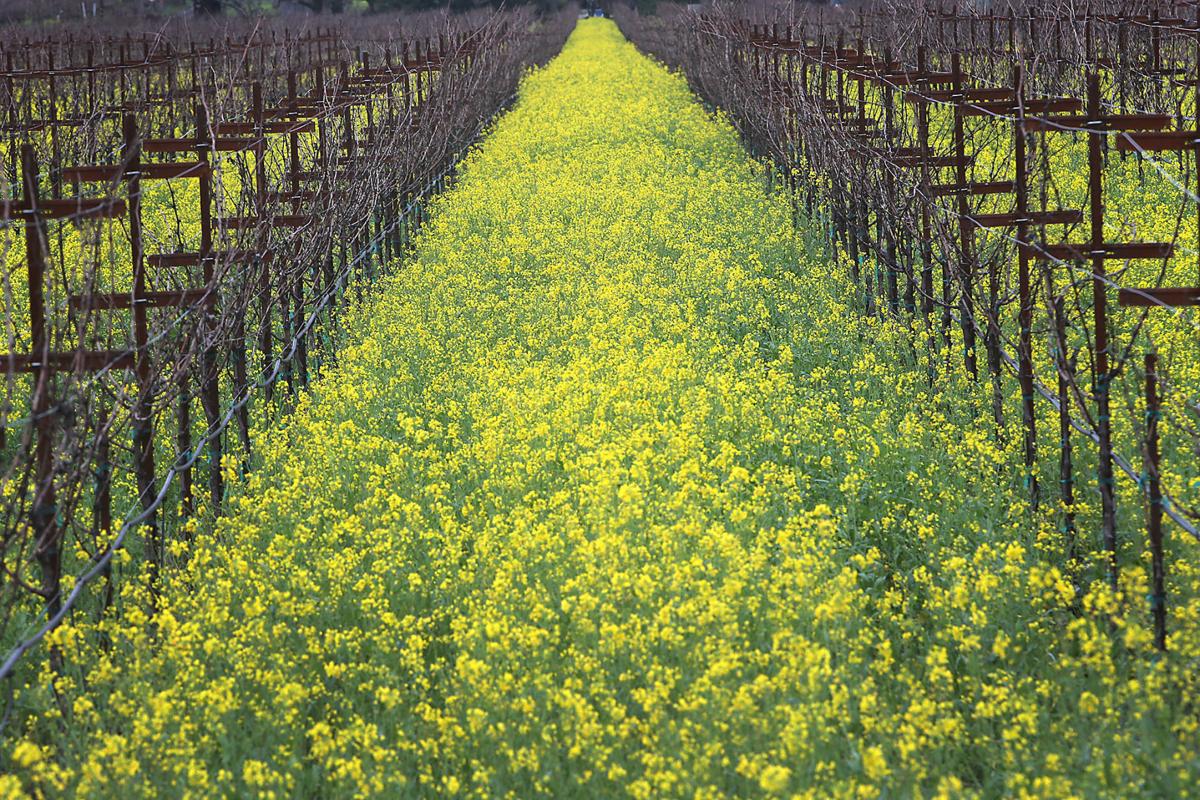 In what may be its most pressing peril, today's wine industry is heading for a dilemma of demographics with the potential to disrupt sales and derail growth, possibly for years.
That's according to a new report that looks at the "indulgence gap" – a rift between the spending of older, wealthier wine drinkers and that of younger, more frugal consumers.
Released Wednesday, Silicon Valley Bank's (SVB) State of the Wine Industry Report, a yearly look at the ins and outs of wine industry affairs, offers this and other takes on the industry trends taking hold in Napa and wine grapegrowing regions beyond.
As Rob McMillan, founder of SVB's Wine Division and the report's author writes, "the issue of greatest concern for the wine business today is the millennial generation's lack of participation in the premium wine category."
Millennials – which the report groups as those between 22 and 37 years old – have not greatly increased their buying of premium wine in at least the last five years, lingering at around 17 percent of the current premium market. The group's spending capacity is stunted in part by the lasting effects of the 2008 financial crisis, the report reads, which left many then-graduates struggling to begin their careers.
Even as the economy recovered and members of older demographics were able to participate, the report states, "The younger millennials were frozen in place, without assets and looking for work, unable to take advantage of the asset reflation. To make matters worse, they were also loaded down with student debt. These are the consumers we're depending on for growth."
Meanwhile, premium wine's largest spending group, 54-to-72-year-old baby boomers, are beginning to change their spending habits due to retirement, age and other life changes.
In turn, what lies ahead for the wine industry will be what McMillan calls "the indulgence gap," and a period of lower spending from both groups, as millennials take longer to replace baby boomers' spending on premium wine, opting instead to spend on necessities while their careers progress. At a Napa meeting of the California Association of Winegrape Growers last summer McMillan offered a few paths growers could take to cope with the changes.
Millennials' persuasion toward lower-priced premium wine can be seen in SVB's survey of wine consumer demographics by region, with regions producing less costly wines like Southern Oregon, Virginia and San Luis Obispo reporting more millennial consumers than regions like Napa County. According to the report, baby boomers made up the largest group of wine buyers in Napa last year, coming in at almost 50 percent of all wine consumers here.
For now, the duration of lower spending from millennials while they essentially catch up to boomers' consumption levels is unknown, though the report cites economists that place this period between five and 10 years.
Demographics have also come into play in other areas of the industry, particularly in the reshaping of the wine country visitor.
A survey of winery tasting rooms showed monthly visitor counts have been declining in Napa County, with wineries reporting an average of less than 1,500 visitors per month over the last three years.
A similar drop has been noted in Sonoma County, where visitor numbers are generally lower, while in upcoming regions, tasting room visitorship has steadily risen. According to the survey, tasting rooms in Virginia and New York saw almost twice as many visitors per month as tasting rooms in Napa Valley.
However, the dip in Napa's winery visitors is not tied to fewer tourists in the area. Biennial studies from Visit Napa Valley show a steady rise from 2.9 million visitors here in 2012 to 3.5 million in 2016, the last year of available statistics. The group will release its next batch of visitor stats in March 2019.
The report offers that the key to the equation is a different kind of visitor, for whom wine is no longer the focal point of a trip to wine country. Whereas older visitors would have visited a handful of wineries in years past, today they will visit only a few tasting rooms while staying in an upscale hotel. Younger visitors will look to cut on costs, seeking out only a few wineries with tastings and experiences at the best values.
The report offers several Napa-centric points, such as the county's place atop the list of wine grapegrowing regions that brought in higher-volume yields of higher quality during 2018's harvest. On the other end of the spectrum, the report notes East Coast hurricanes that left Virginia wine grapegrowers with a largely ruined harvest.
SVB's analysis said that vineyard prices in the North Coast, which have risen consistently for nearly 25 years, will begin to stop climbing in values, save for "all but the most sought-after pieces."