Roughly half of more than 17,000 students in Napa's public school system will return to their classrooms, their teachers and their acquaintances next week after a coronavirus-triggered shutdown that has lasted nearly 7½ months.
Monday will mark the start of a phased-in reopening of classrooms in the Napa Valley Unified School District, which is assigning children and teenagers two half-days of live instruction per week. The resumption of in-person teaching will be the latest milestone for a district that closed its 28 campuses March 13 in response to COVID-19's spread and has, save for 142 special-education students who returned to classrooms Oct. 5, led only online instruction since.
Returning students whose parents have opted for a hybrid classroom-virtual teaching program account for some 50% of NVUSD's student body, with the others continuing to study online, according to Superintendent Rosanna Mucetti.
The hybrid model marks the second of four rungs in the district's ladder to full-time and full-day in-person teaching, before progress fighting new COVID-19 cases advances enough for a third stage of five half-days a week on campus.
This is good news for many businesses, including wineries, that can now add or expand indoor services.
For now, children and teenagers coming back to the classroom will be split into two groups, one attending on Monday and Tuesday afternoons and the other arriving for Thursday and Friday mornings. No in-person teaching will take place on Wednesdays.
On Thursday, NVUSD directors and school principals detailed the work completed and the tasks remaining to prepare school buildings – and those about to return to them – for the new realities of social distancing and constant sanitizing to prevent any viral outbreaks that could force a fresh shutdown.
Teachers and staff reported a busy sprint toward the reopening, largely occupied with refitting and rearranging schoolrooms, offices, hallways and bathrooms with protection in the form of wider-spaced desks, hand sanitizer pumps, Plexiglas shields and floor stickers marking 6-foot distances.
Despite the district's earlier announcement it would maintain a 4-foot minimum gap between desks, a majority of desks will be spaced 6 feet apart, with all students facing the teacher, according to Pat Andry-Jennings, assistant superintendent of instructional services. With the new classroom layouts, principals said class sizes will top out at about 15 or 16 to a room, and Napa High principal Monica Ready expected an average of about eight to 10.
With classroom capacity reduced by the need for distancing, schools are taking different approaches to moving some teaching outdoors.
At Browns Valley Elementary, principal Frank Silva said teachers can decide whether to teach outside and have received guidelines on doing so in ways that avoid having cohorts of children mingle. (Face masks are mandatory for students from the third grade up, and recommended for younger pupils.) Napa High will offer physical education and some electives outside, but Silverado Middle School will keep all instruction indoors because of the technology needed to instruct in-person and remote students at the same time, according to principal Jennifer Kohl.
School buildings will be equipped with about 950 hand sanitizer pumps, and clear plastic panels have been installed in office spaces and check-in areas. A room has been set aside at each school to isolate anyone showing possible symptoms of illness, Pearson said.
Changes to schoolroom routine also are extending to keeping both surfaces and air clean.
The district earlier announced it is installing higher-grade filters in its climate-control systems, changing them every three months instead of six, and setting ventilation equipment to run from 5:30 a.m. to 4:30 p.m. for maximum airflow. Faculty, as well as custodians, have been trained to regularly clean frequently touched surfaces, and restrooms – which will be limited to one or two people at a time depending on size – are to be sanitized twice daily, said Mike Pearson, assistant superintendent of operational services.
COVID-19 testing of teachers and staff is underway at a rate of about 250 employees a week, which would cover a quarter of NVUSD's workforce every two weeks. Mucetti reported a partnership with the Napa County Health and Human Services agency is enabling the district to cover an estimated $40,000 in weekly testing costs.
"(Testing) is major barrier for a lot of districts to reopening," she said. "This is a major hurdle, and one reason we're able to open (as early as Monday) is because of our collaboration with public health authorities."
The Napa school system is following a state directive that calls for closing a school if 5% of the total number of students and staff contract COVID-19 in a 14-day period, and shutting down all NVUSD schools if a quarter of them are forced to stop in-person teaching.
School food service, which switched to a drive-up model as cafeterias closed in the spring, also will change Monday – for on-campus and remote students alike.
Multiple lunches and breakfasts will be provided to on-campus students in both the Monday-Tuesday and Thursday-Friday groups as they leave for the week, NVUSD announced on its website. Drive-up food service will take place only once a week on Mondays – between 6:30 and 8 a.m. or 4:30 to 6 p.m. – with each student receiving five days' worth of meals at Napa High, Snow Elementary, Phillips Elementary and American Canyon Middle School, said Pearson.
Children currently having meals delivered to their homes will continue to do so every Wednesday.
Some elective courses NVUSD has offered virtually since the school year began in August will move to in-person instruction beginning Monday, but work remains to bring back other programs in full, including music ensembles in which members exhale strongly while performing. Although some vocal groups have been cleared to sing with members wearing face masks, live indoor performances with brass and wind instruments remain off-limits for now, Andry-Jennings said Thursday.
With the California Interscholastic Federation moving fall prep sports schedules into the winter, the North Coast Section – which includes Napa, Vintage and American Canyon high schools – will permit football, volleyball, cross country and water polo teams to begin practicing Dec. 7, with conditioning drills allowed before then.
County physical distancing rules continue to prevent the school district from offering bus service to most students because of the reduced passenger capacity during the pandemic, said Andry-Jennings. Besides those in special-education programs, only children in the more distant communities of Lake Berryessa and Yountville – whose grade school shut down in June – are receiving transportation to campuses.
Despite Napa County's move on Wednesday to the state's orange tier for a reduced rate of coronavirus spread, Mucetti said the school district will not accelerate its move toward more in-person instruction and will advance at its own pace.
"It's going to be a week-by-week assessment and then we'll assess when we move to phase three" and a five-half-day slate, she said. "... But we're grateful to know the county is moving in the right direction, which tells us that adults are modeling the things that kids need to be bringing into the school setting starting next week."



Watch Now: How to prevent your kid from having remote learning burnout(tncms-asset)fda507cd-4276-5f4f-9661-fc7f1b4709dc[1](/tncms-asset)
From Our Readers: Back To School in Napa County 2020
Sebastian Carlos Maldonado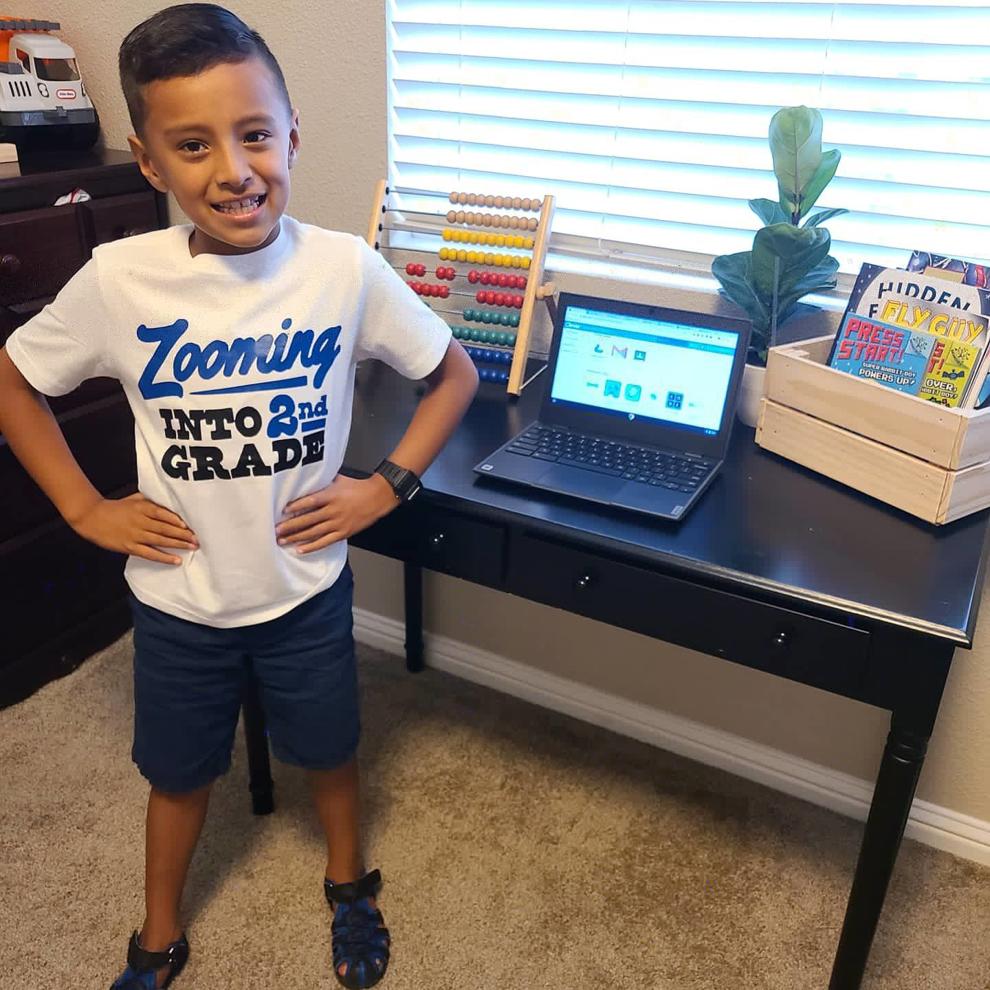 Fatima Guzman-Bejarano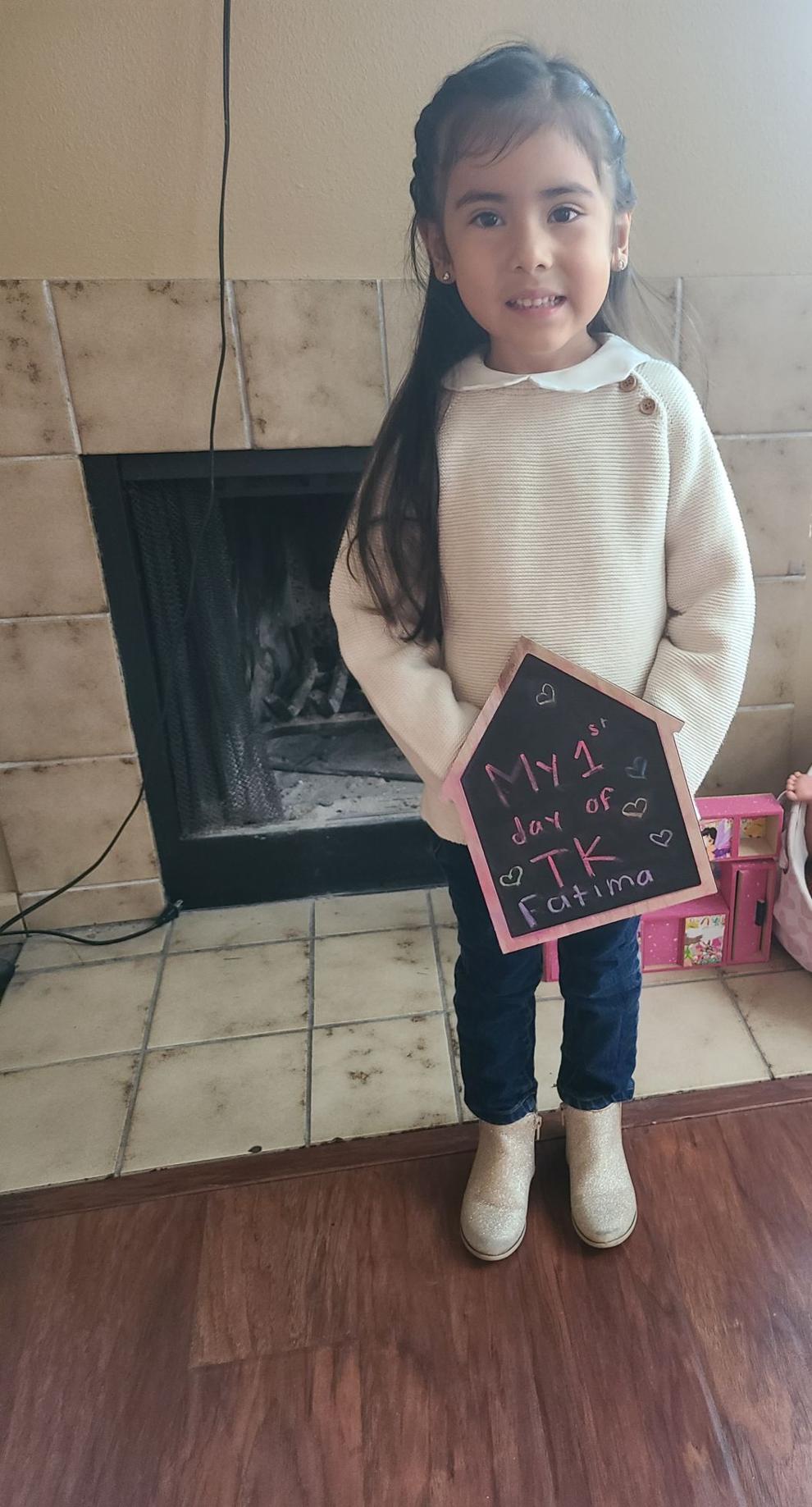 Micah Hughes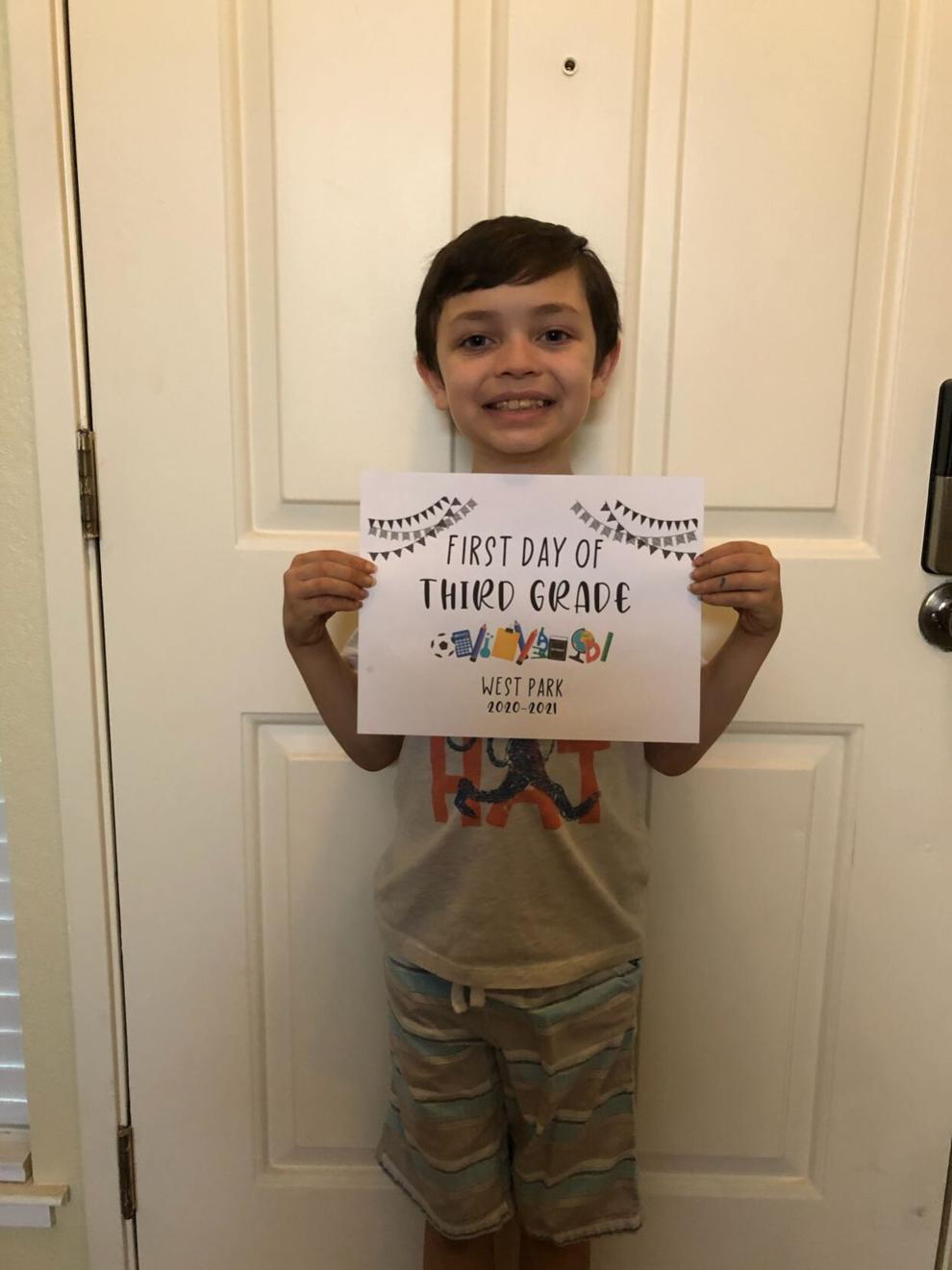 Aniyah Ross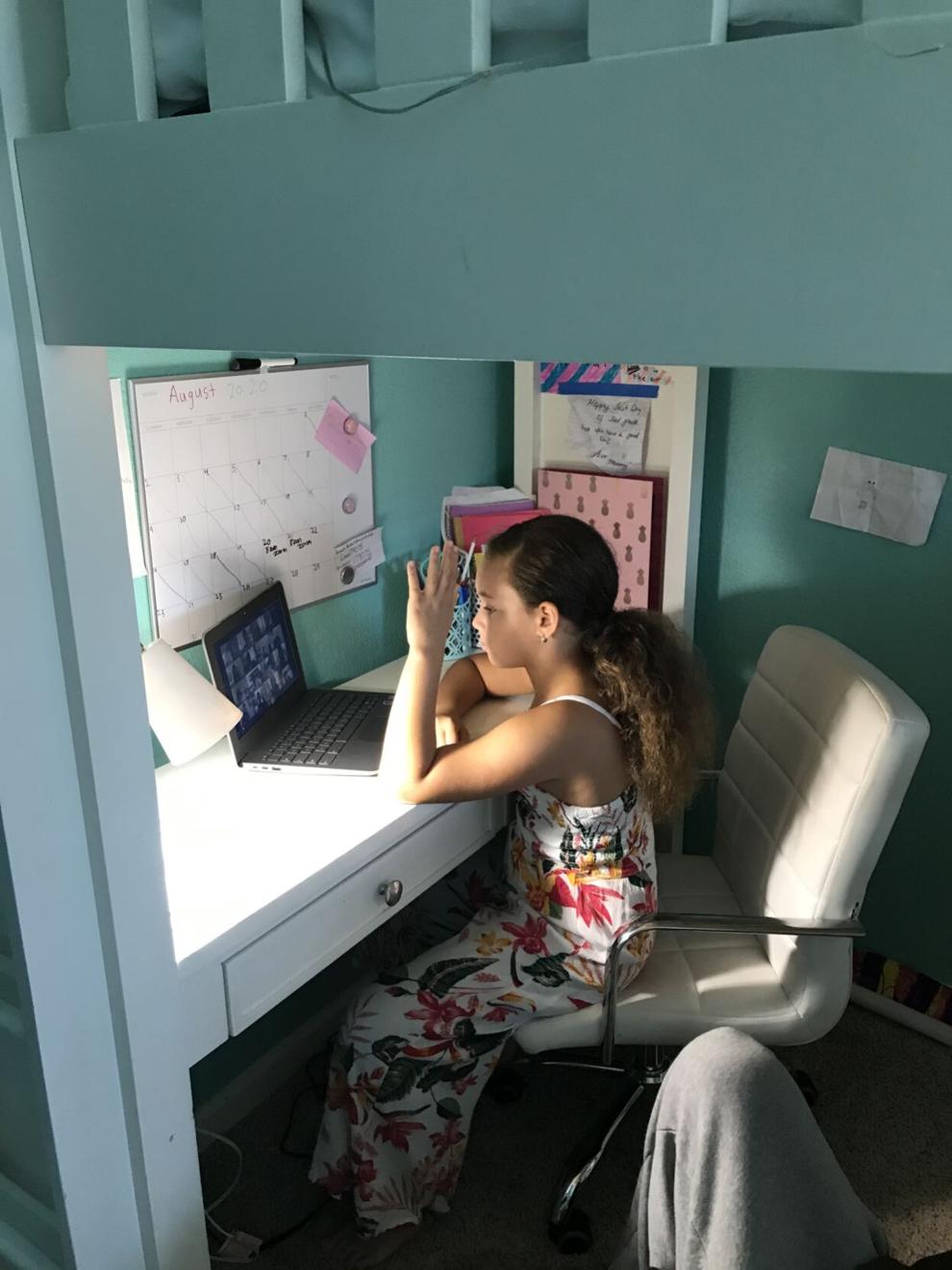 Landon Bell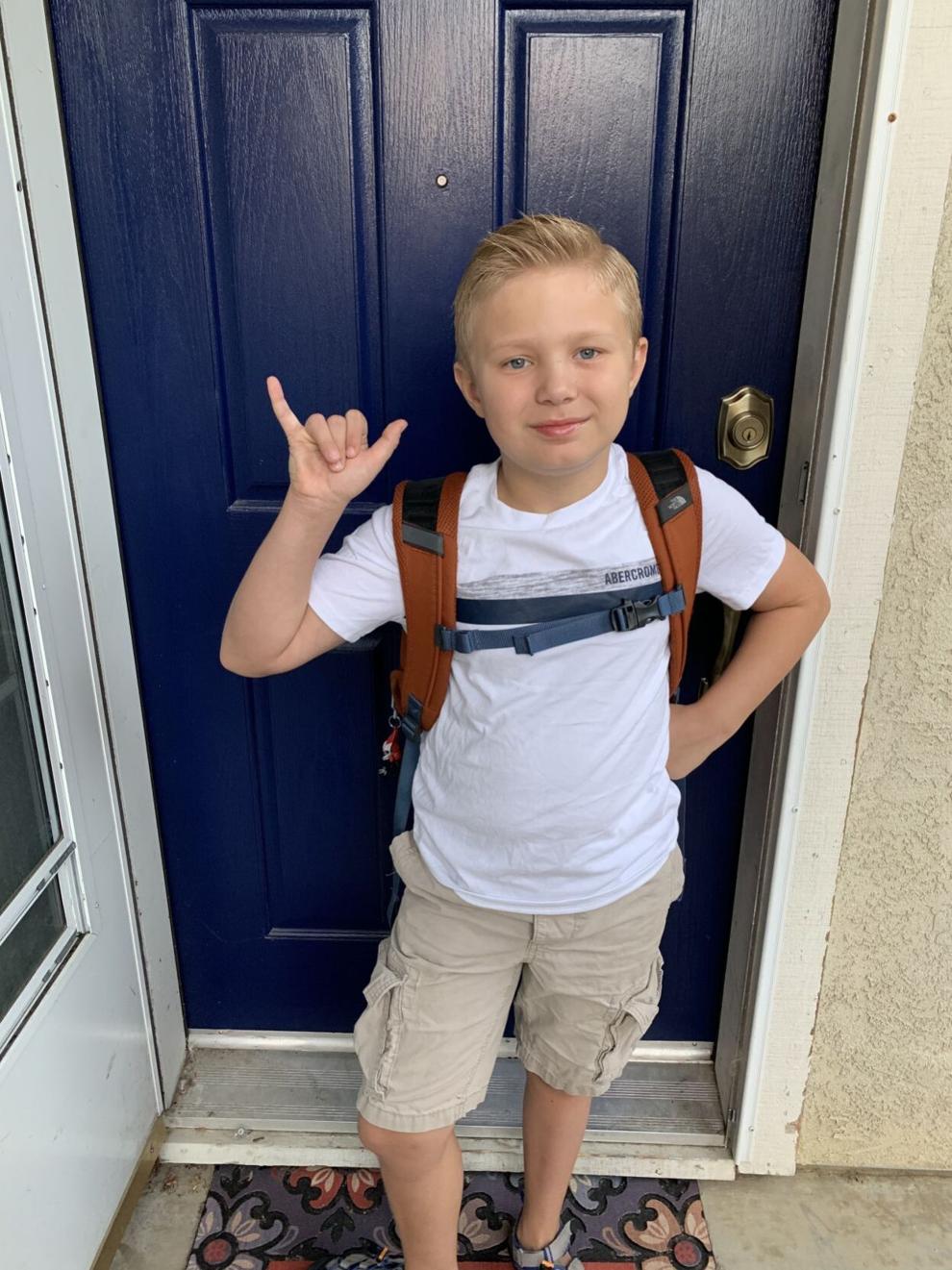 Mason Bell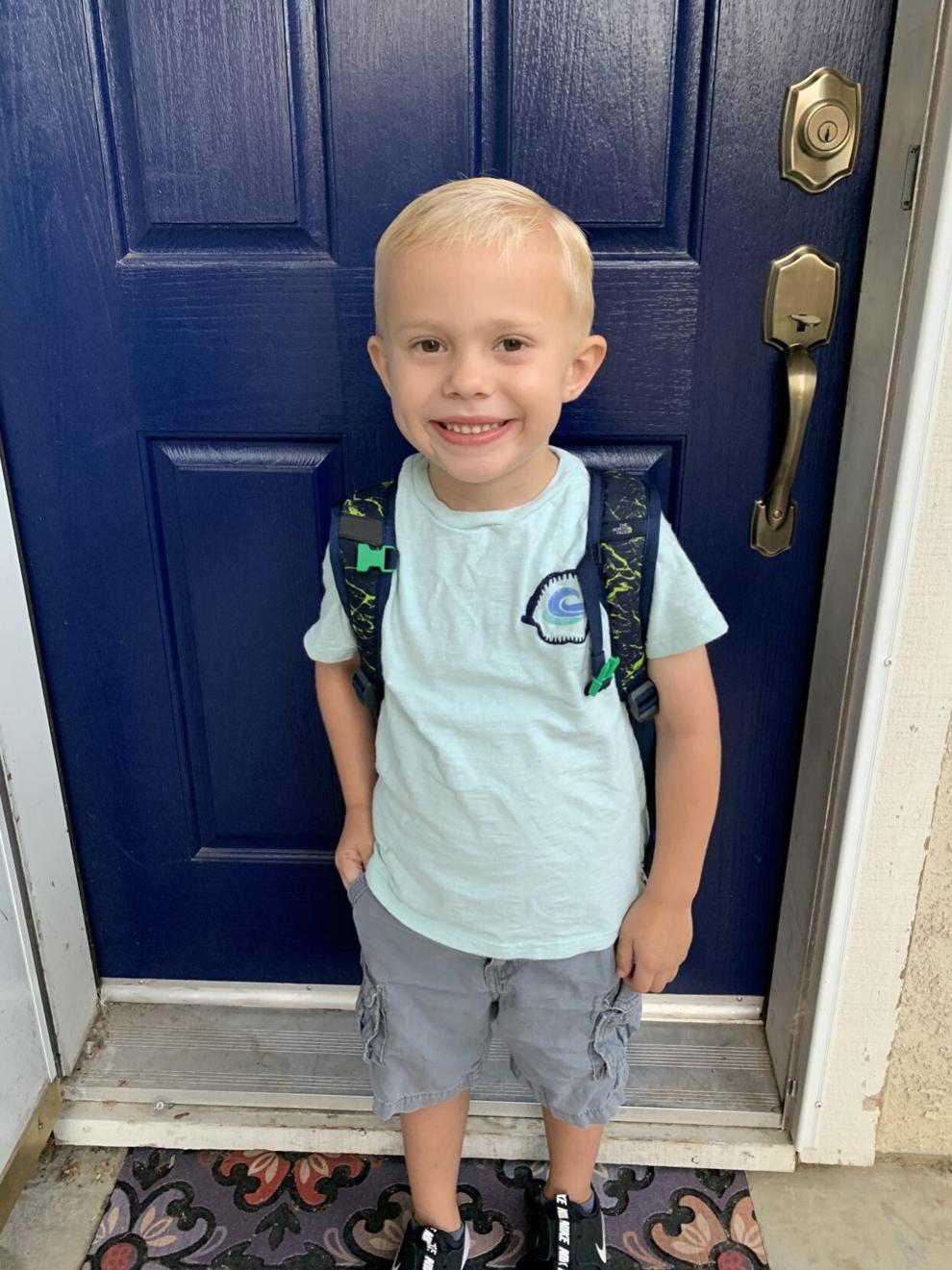 Cecelia Robledo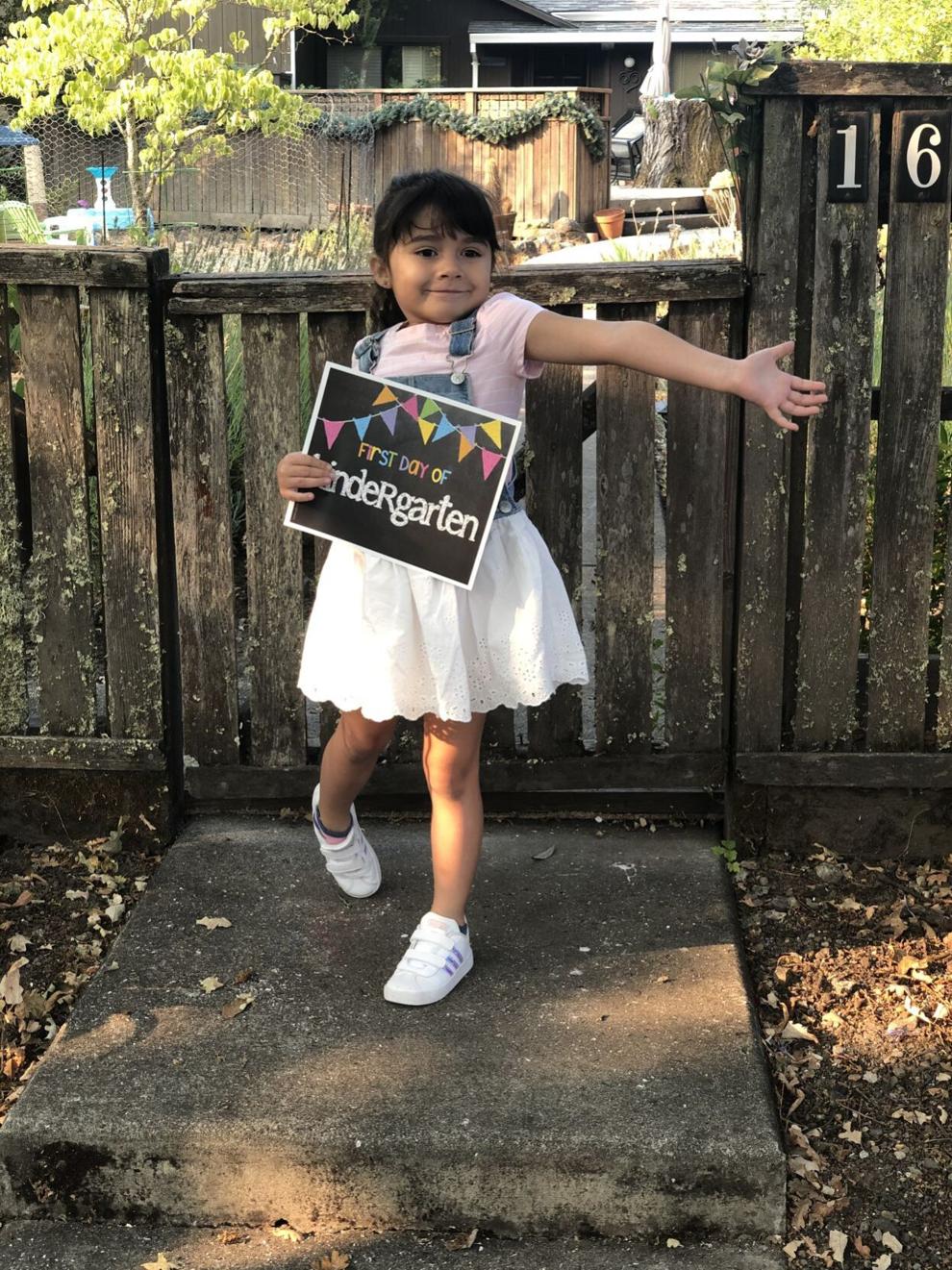 Jackson Duda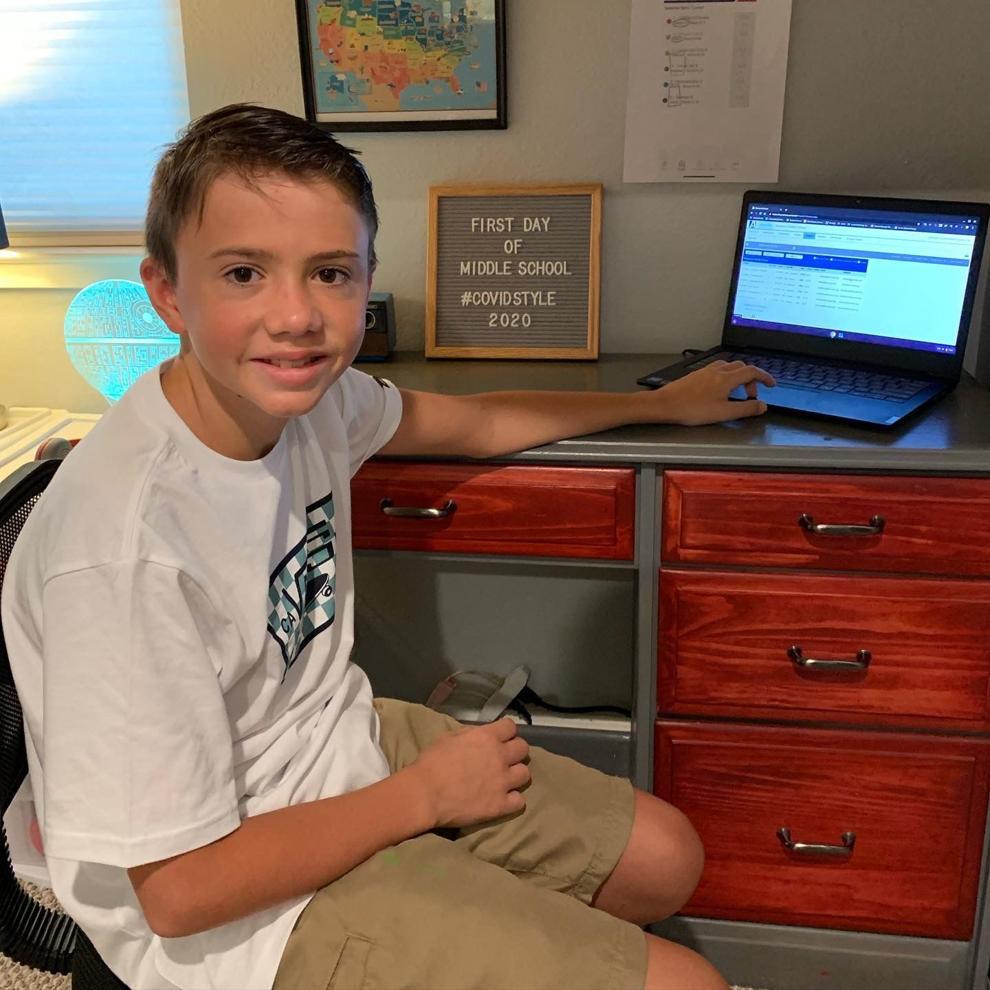 Josie Ovanessian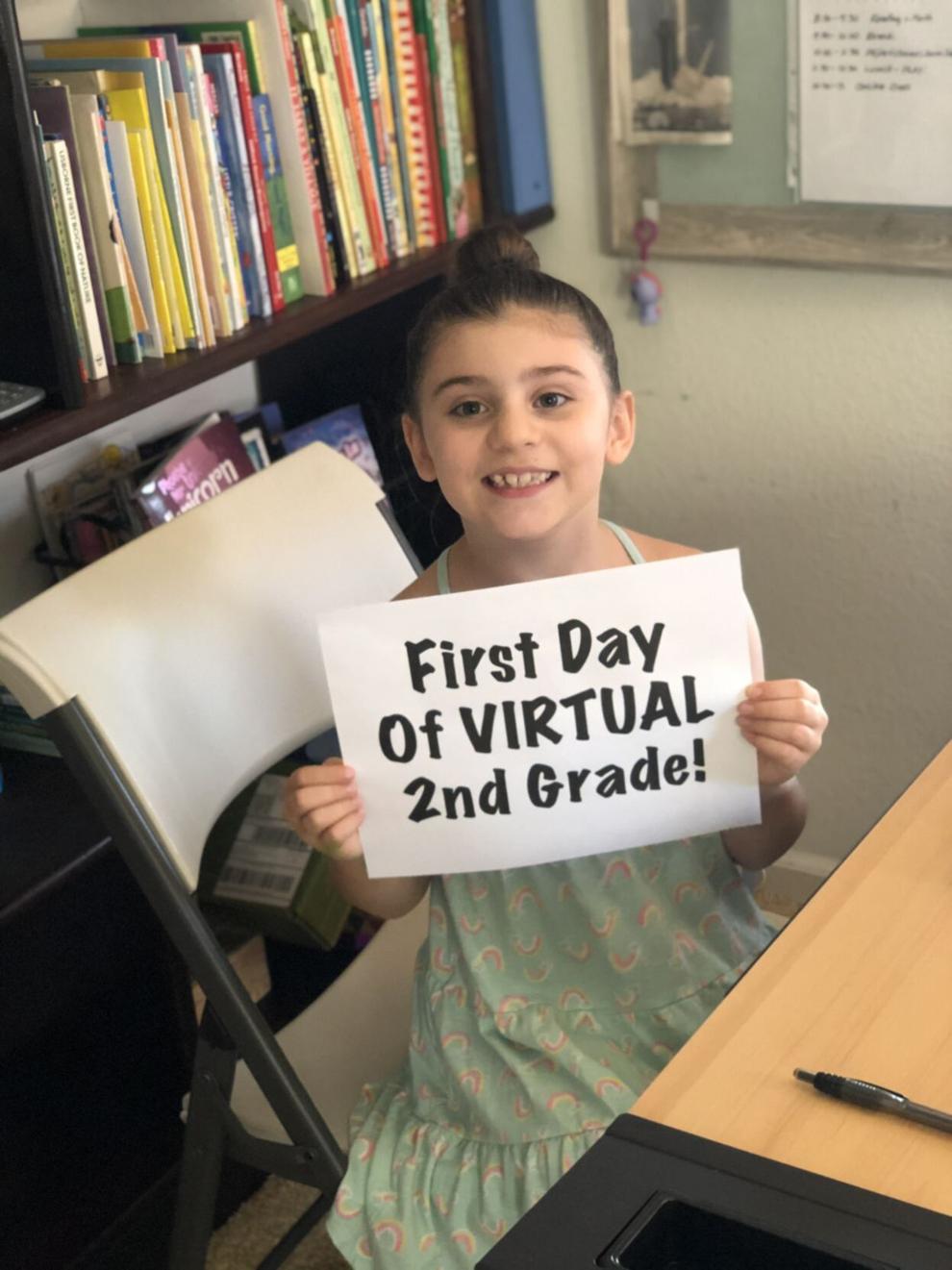 Anthony Breiten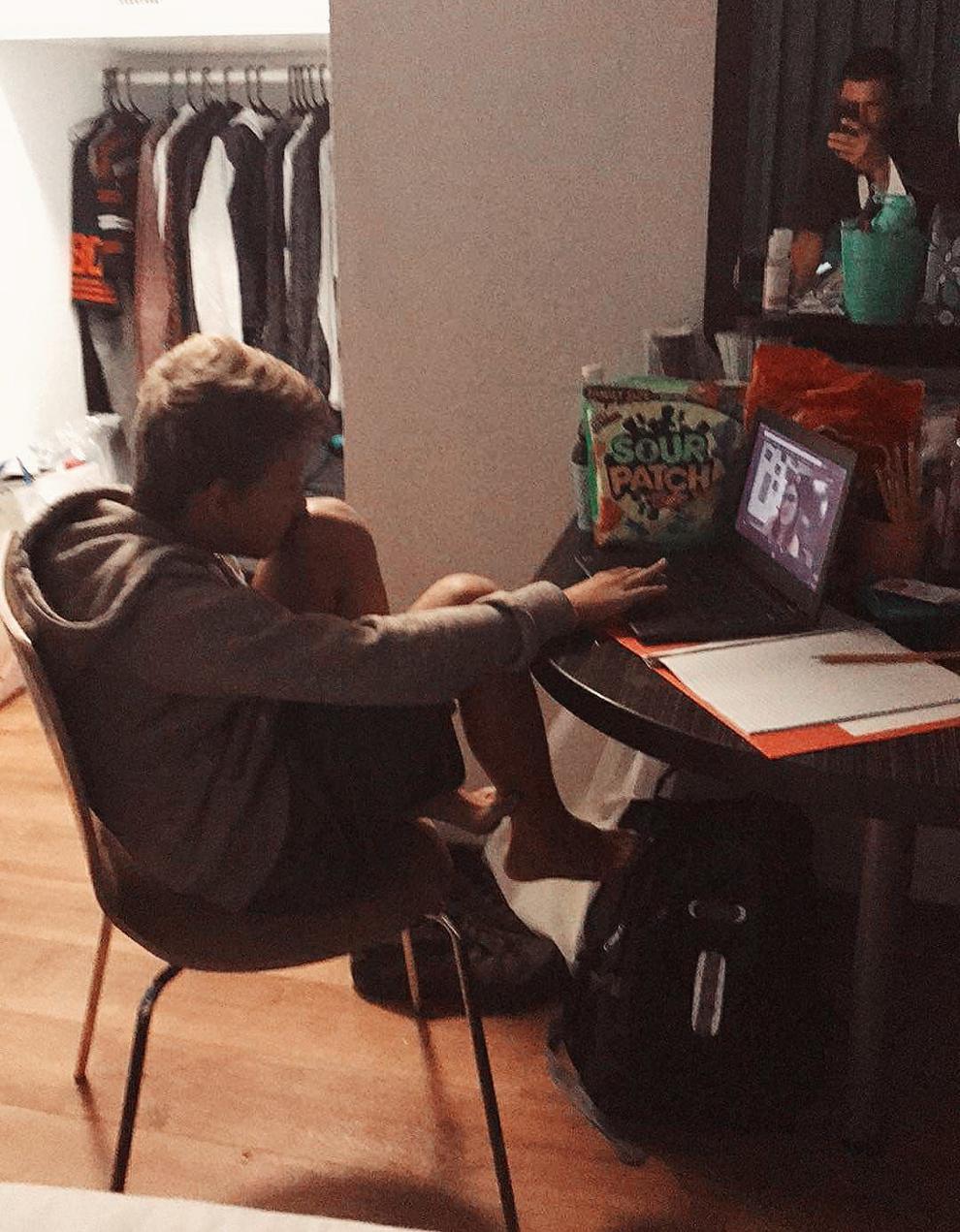 Nathalia Olivera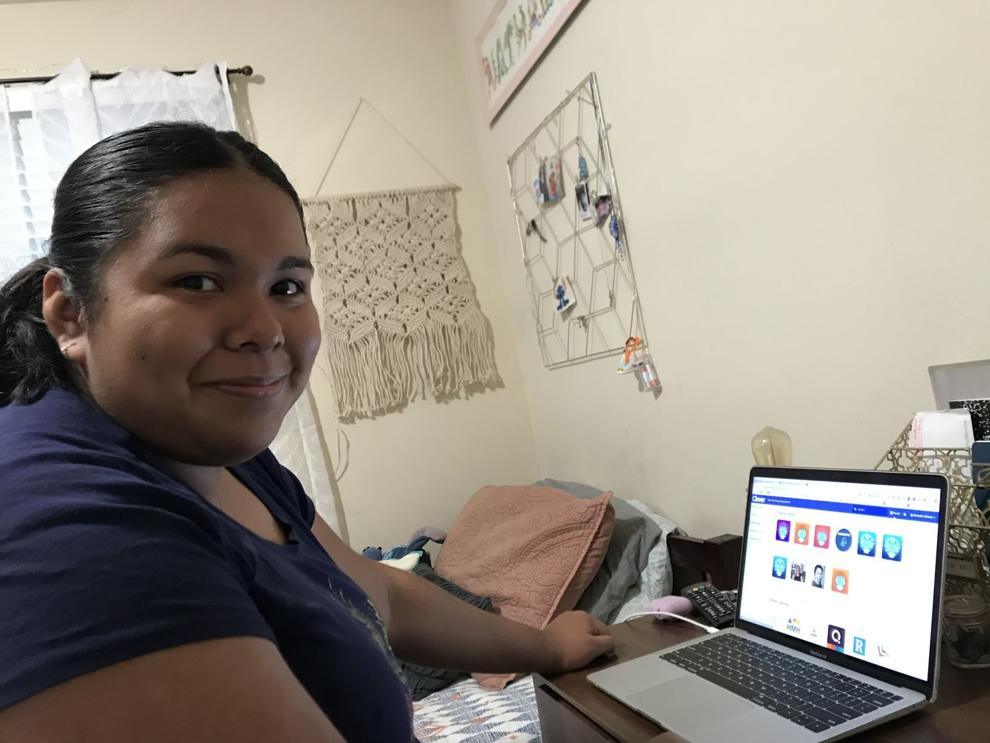 Andy Olivera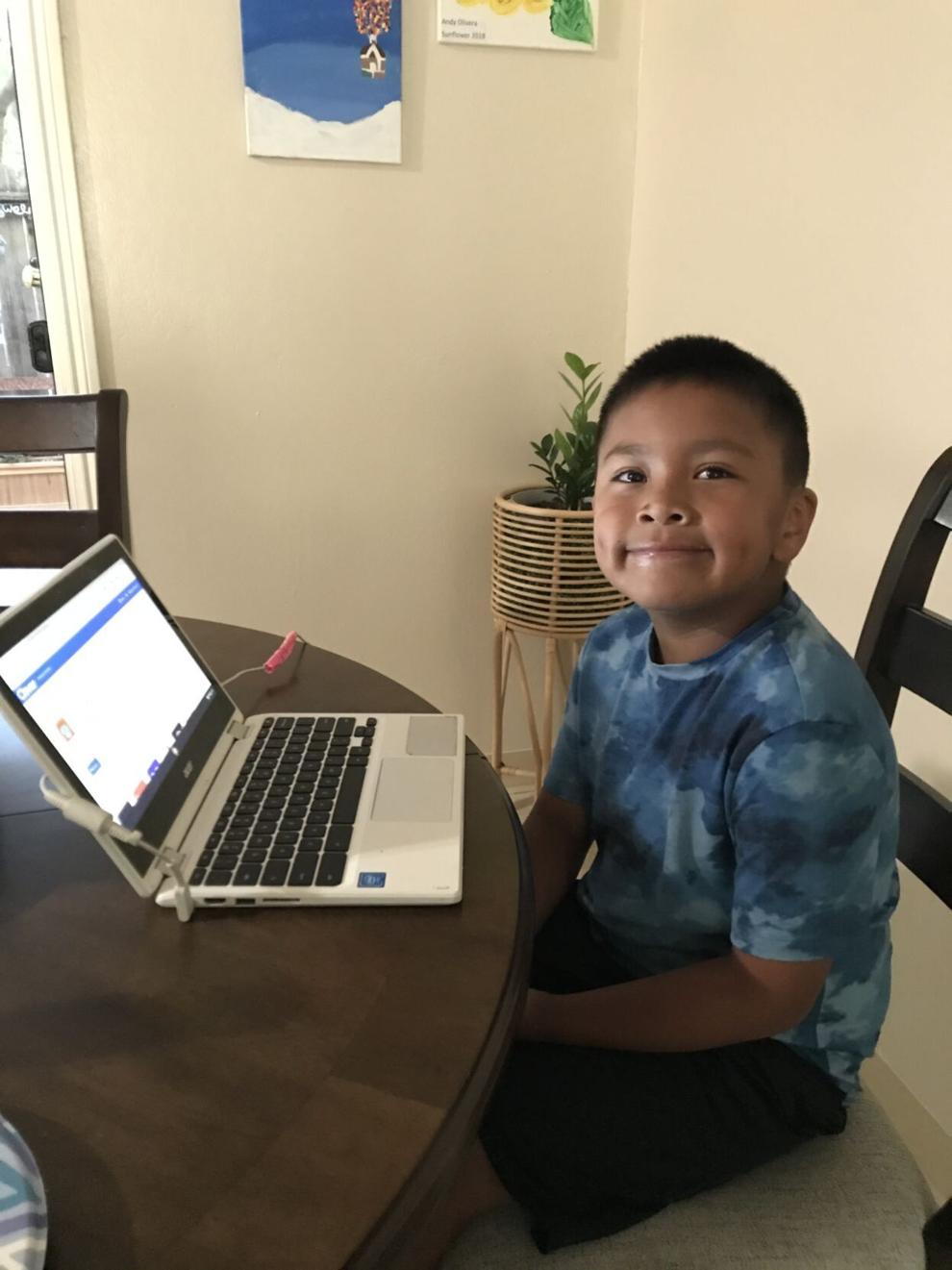 Joshua Cleveland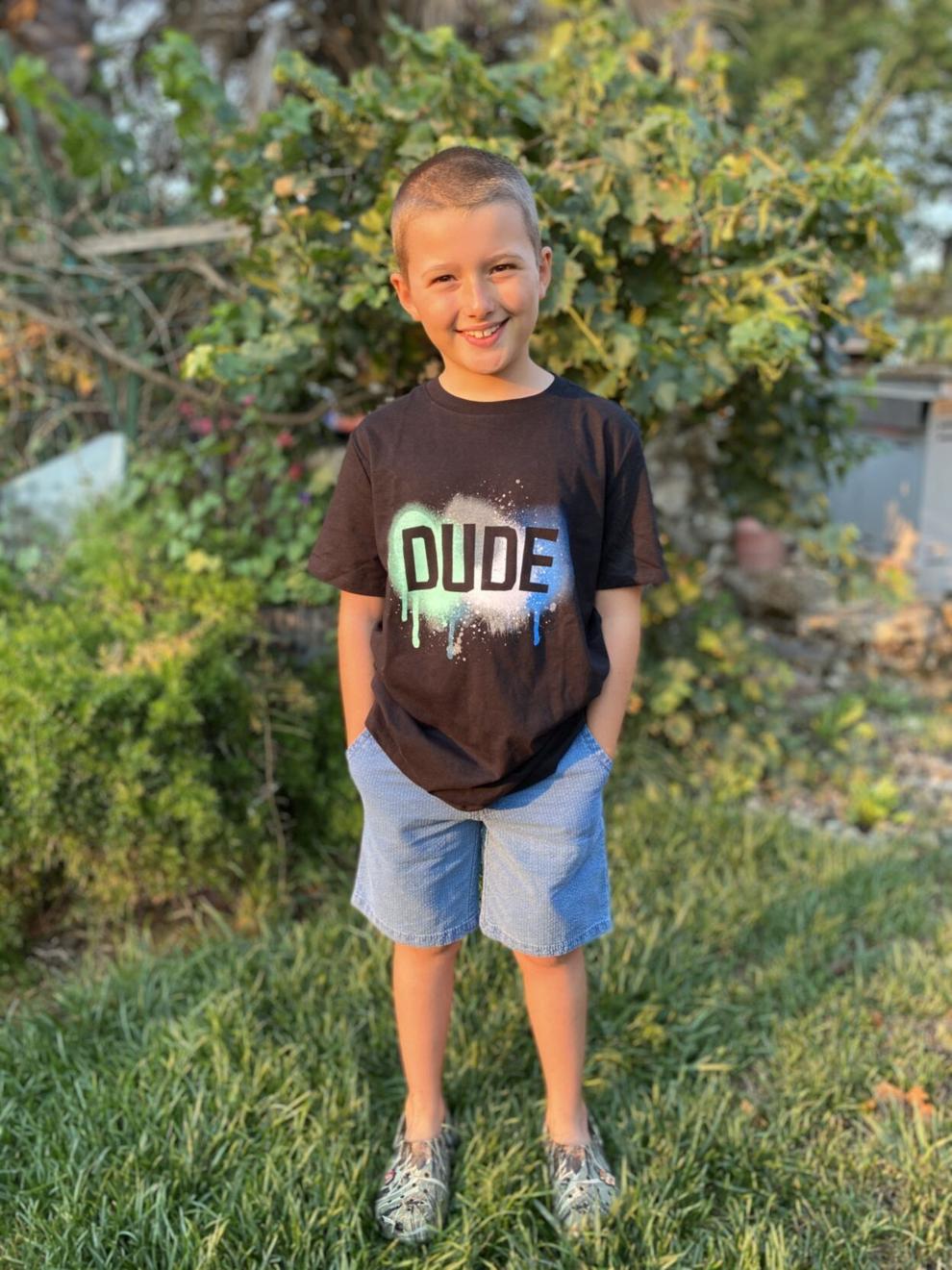 Kyli Cleveland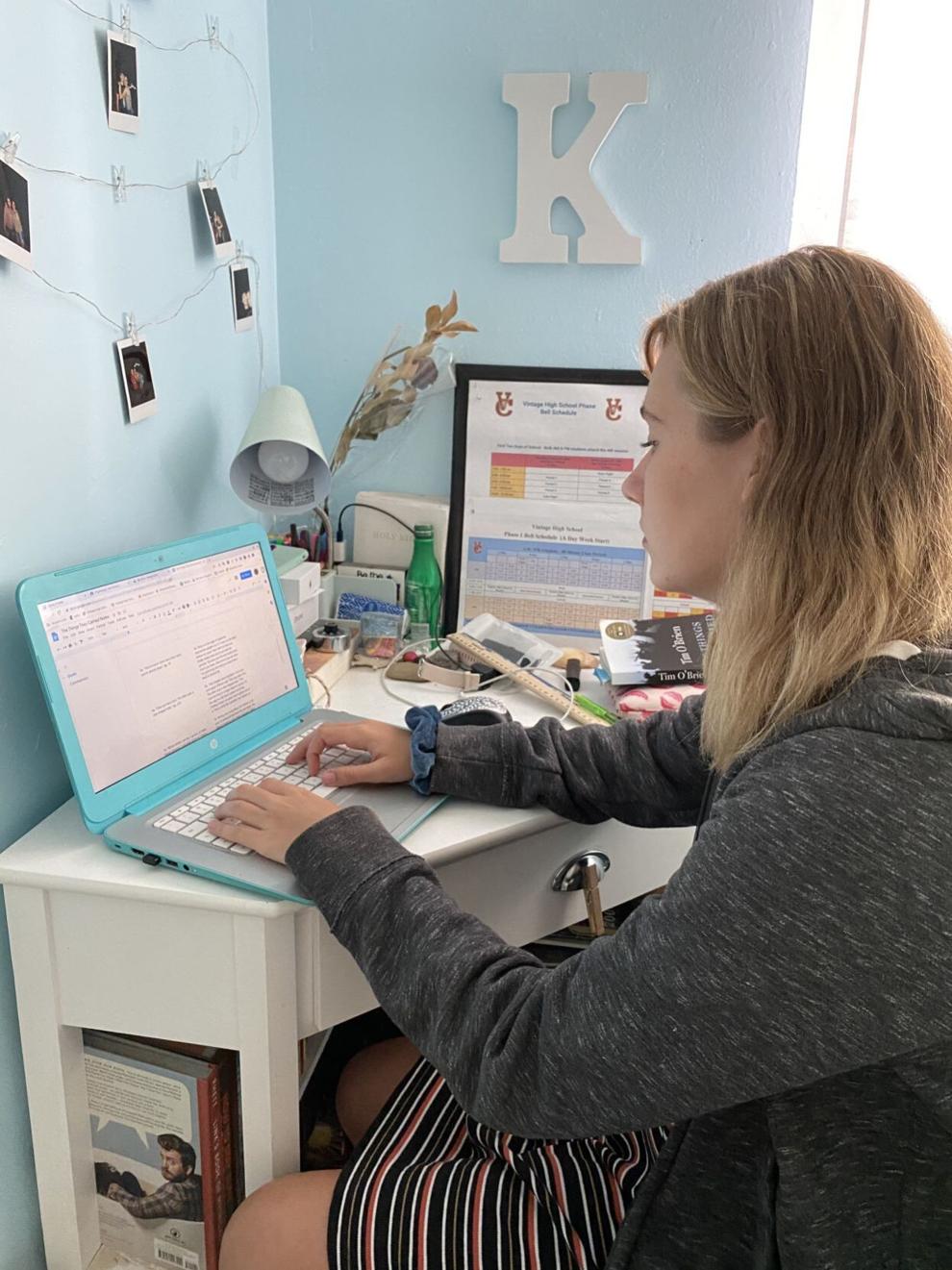 Jezzy and Jerion Estabillo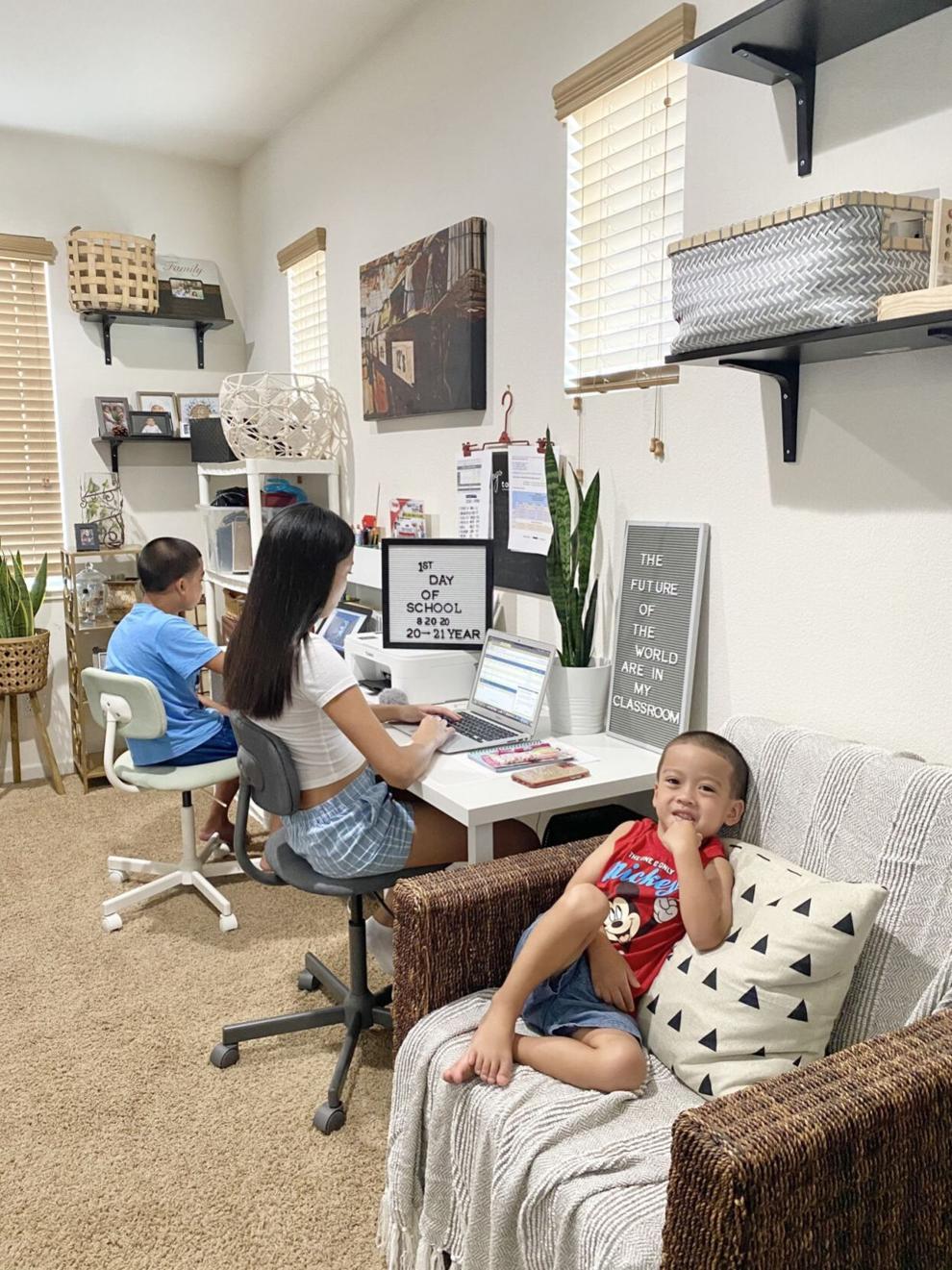 Liam Havens
Uziel, Liani and Khaily Chavez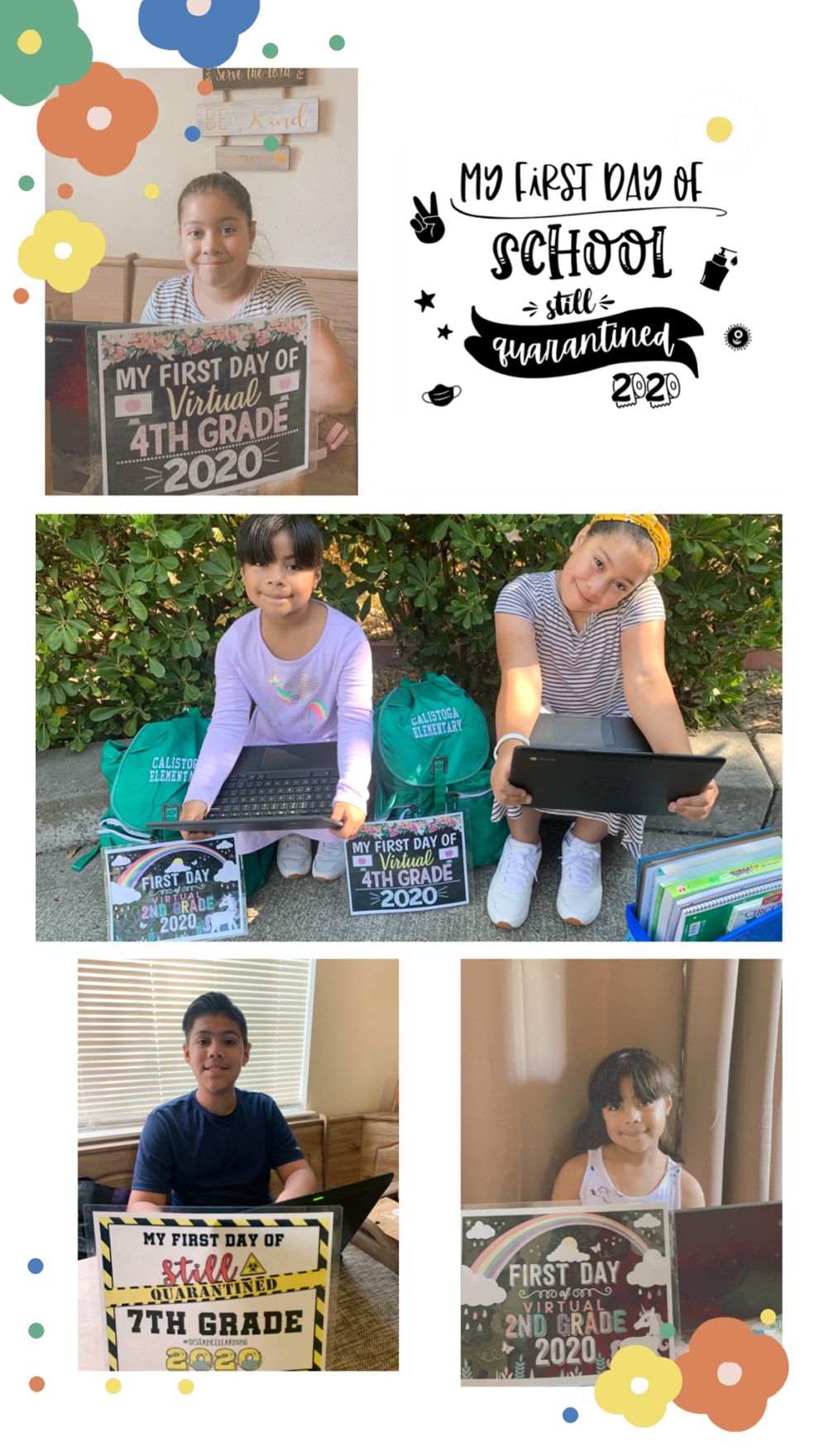 Duane Rodrigues III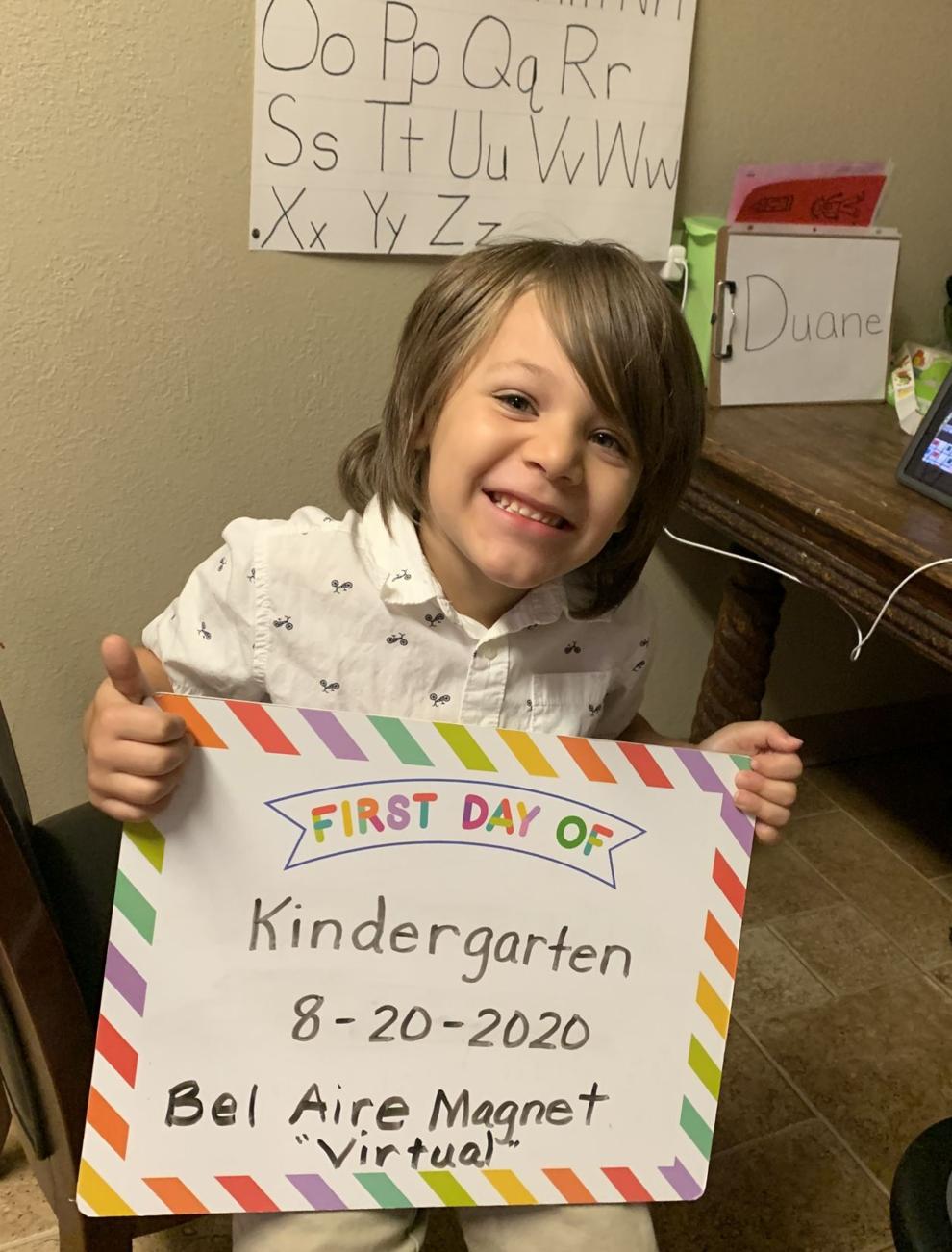 Giovanni Barner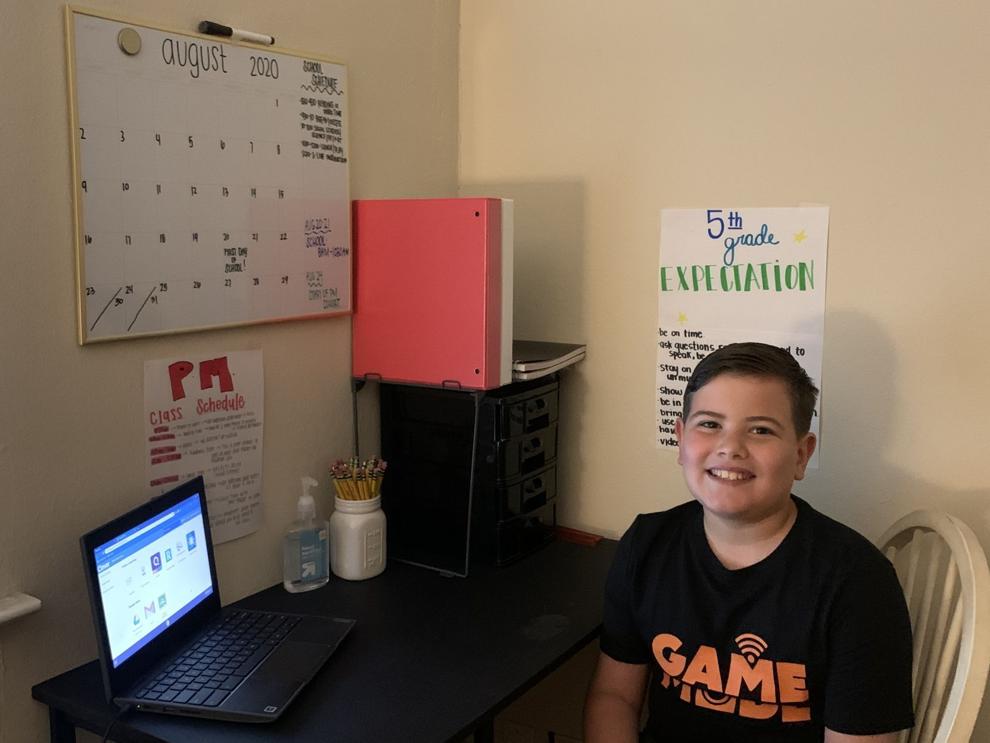 Mateo Gonzalez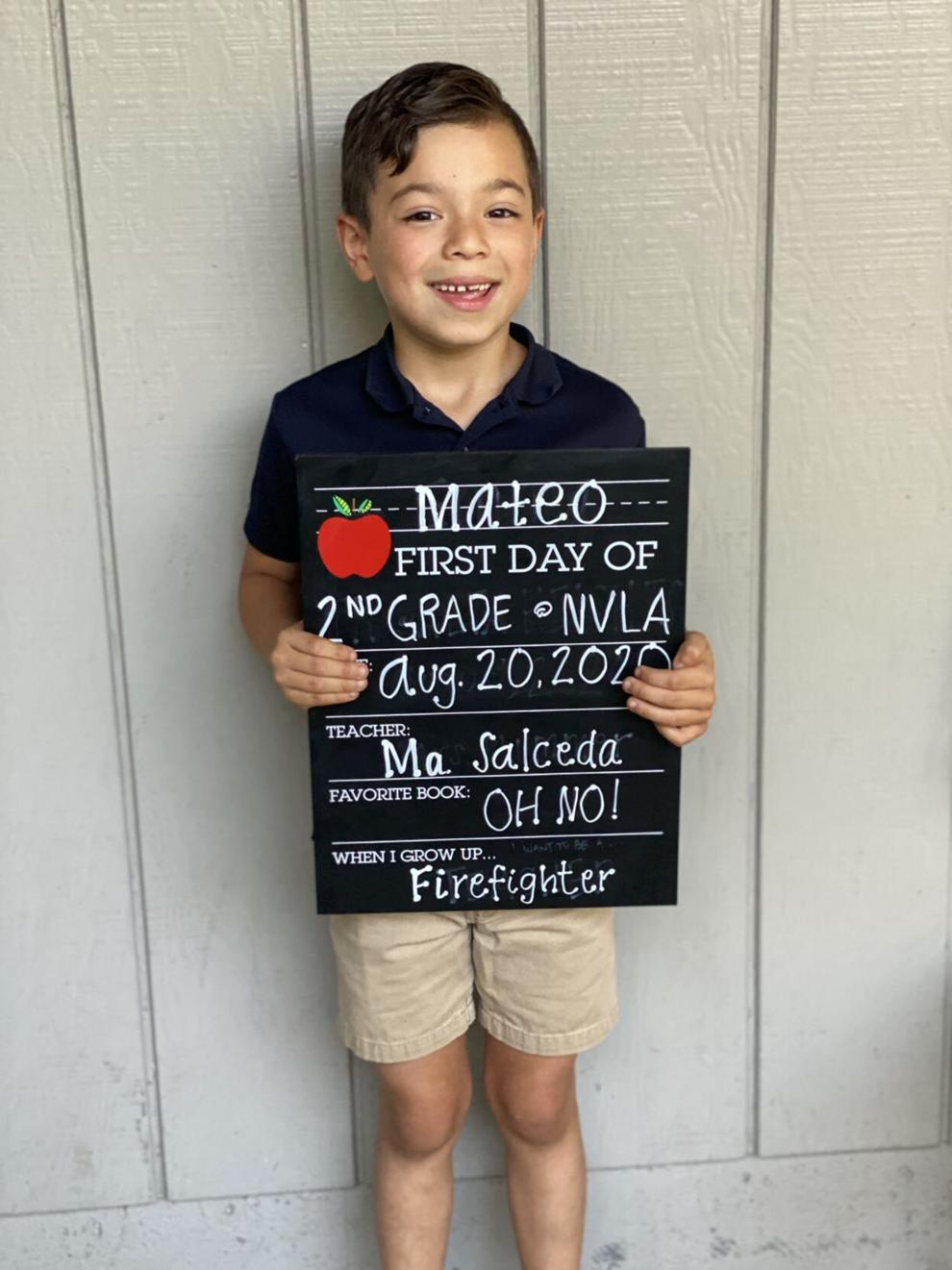 Emma Gonzalez
Samuel G Tavizon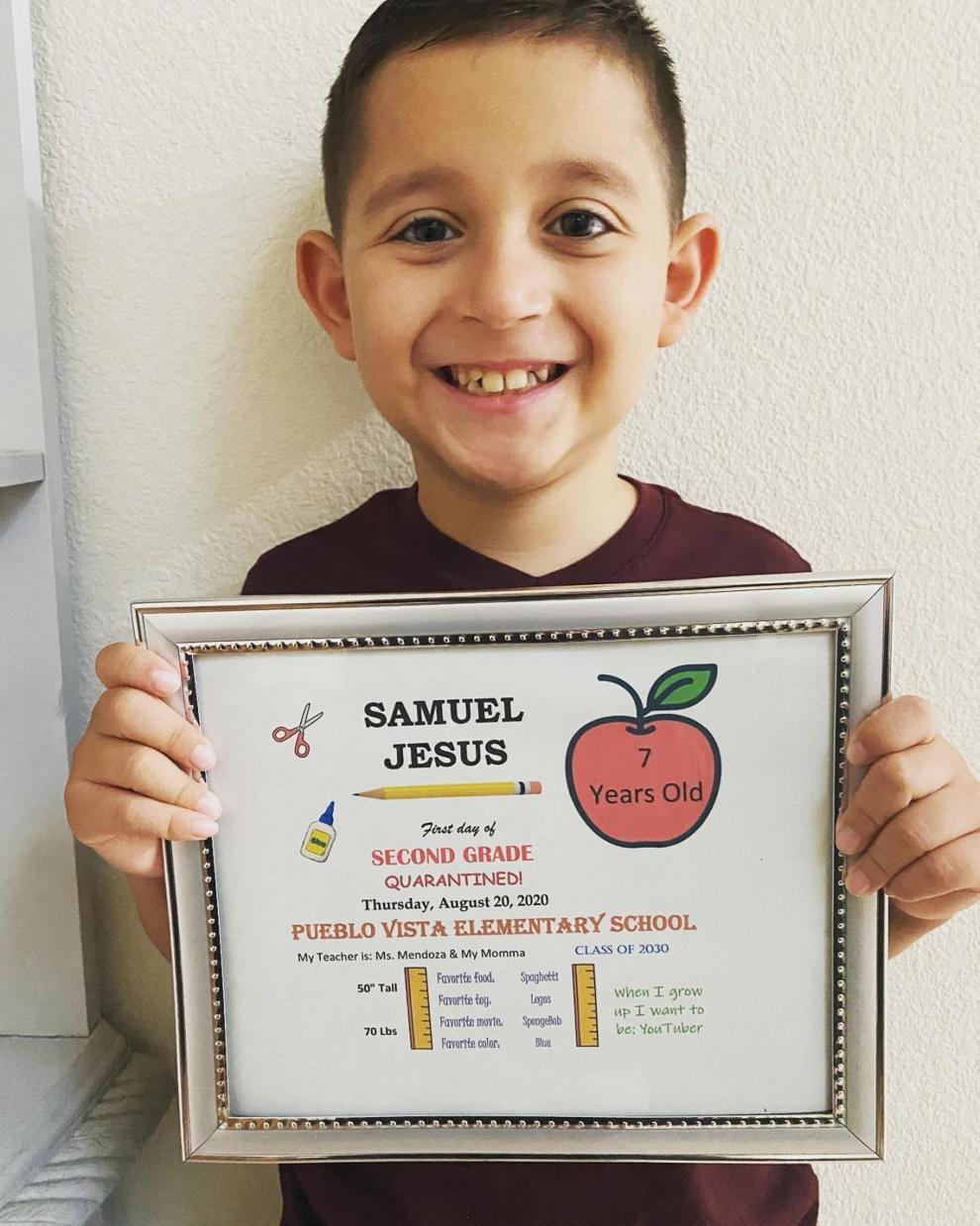 Lorenzo Servente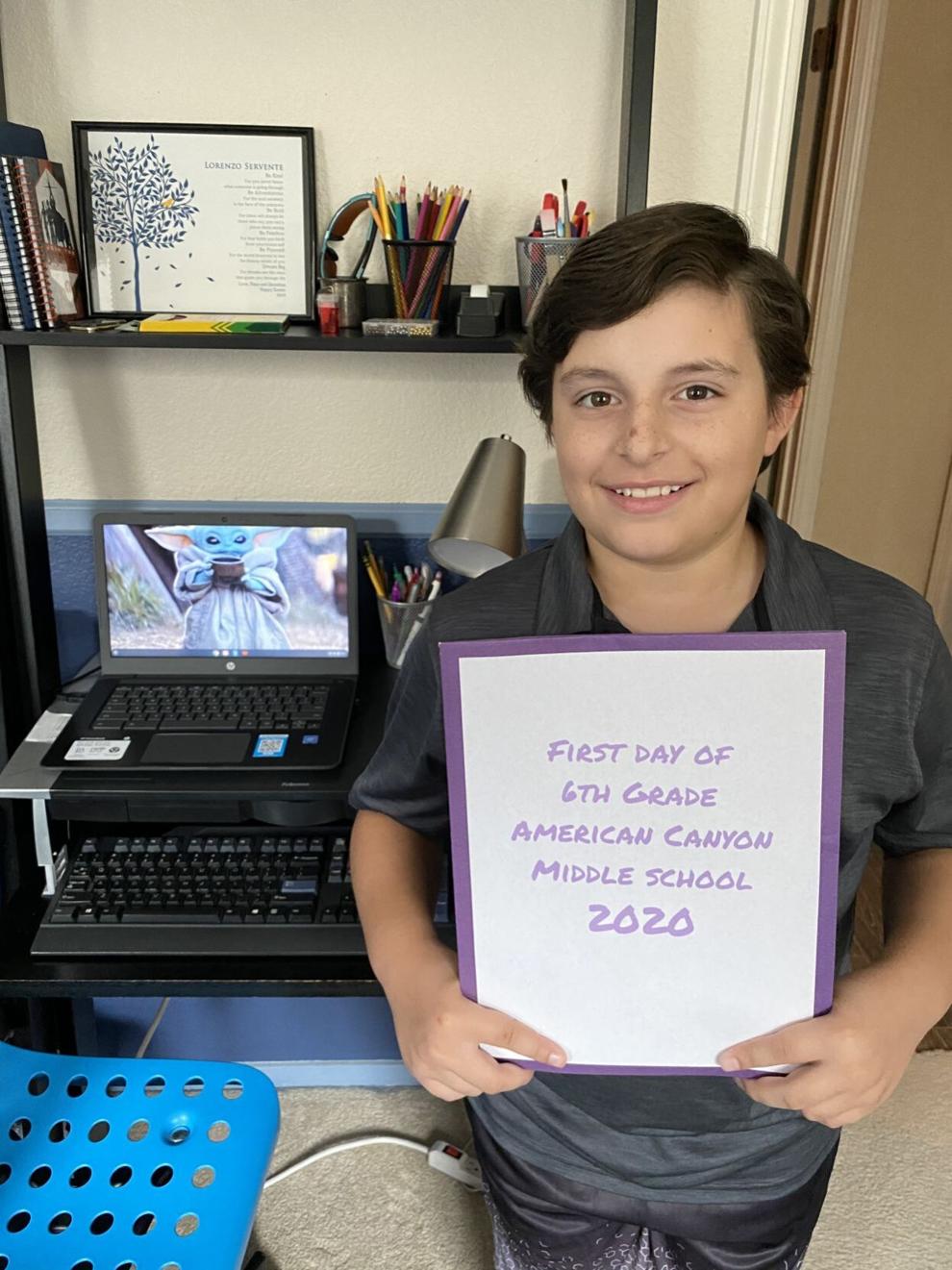 Sofia and Emilio Alvarez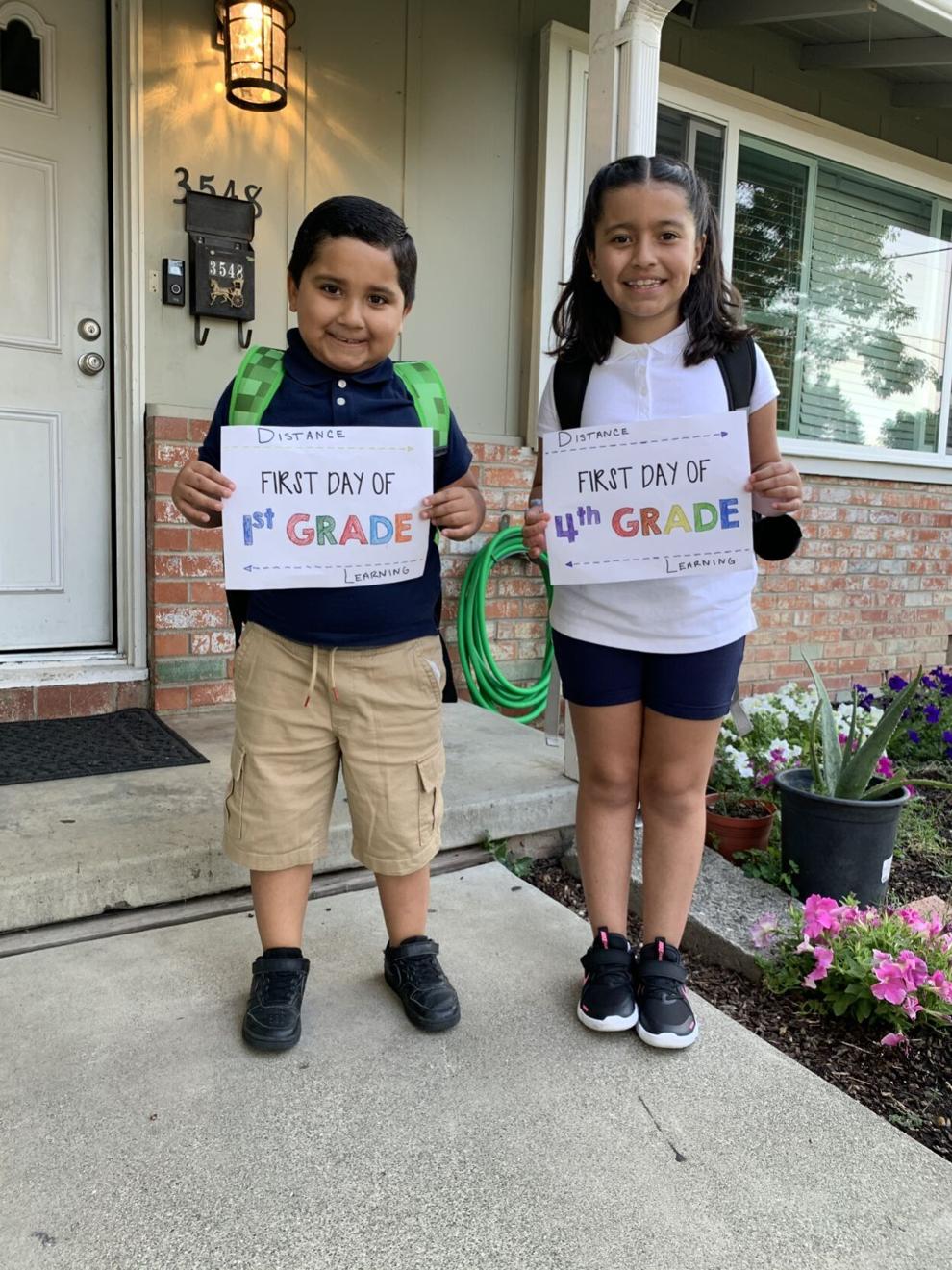 Mason Starin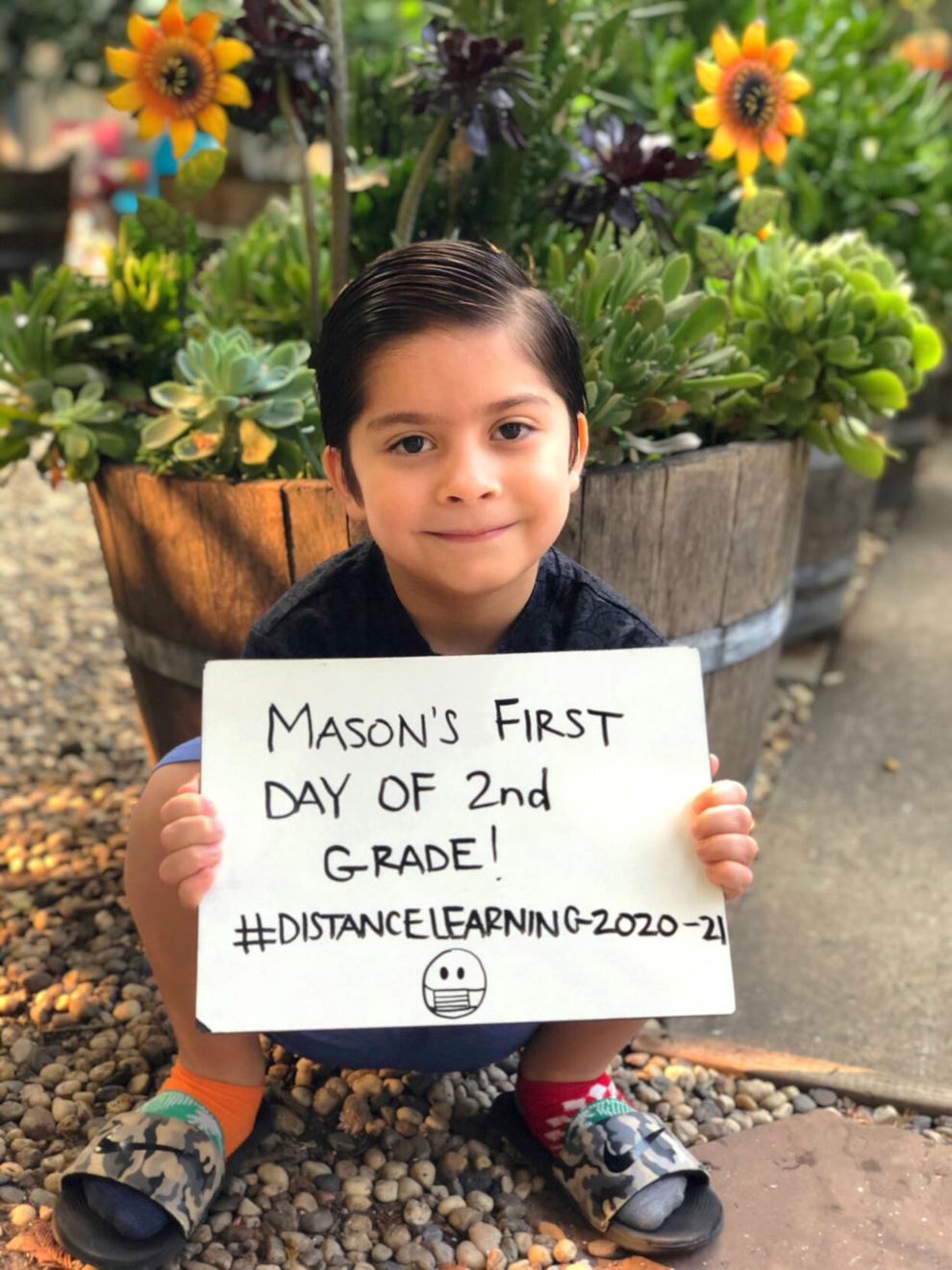 Isaac and Ariel Velazquez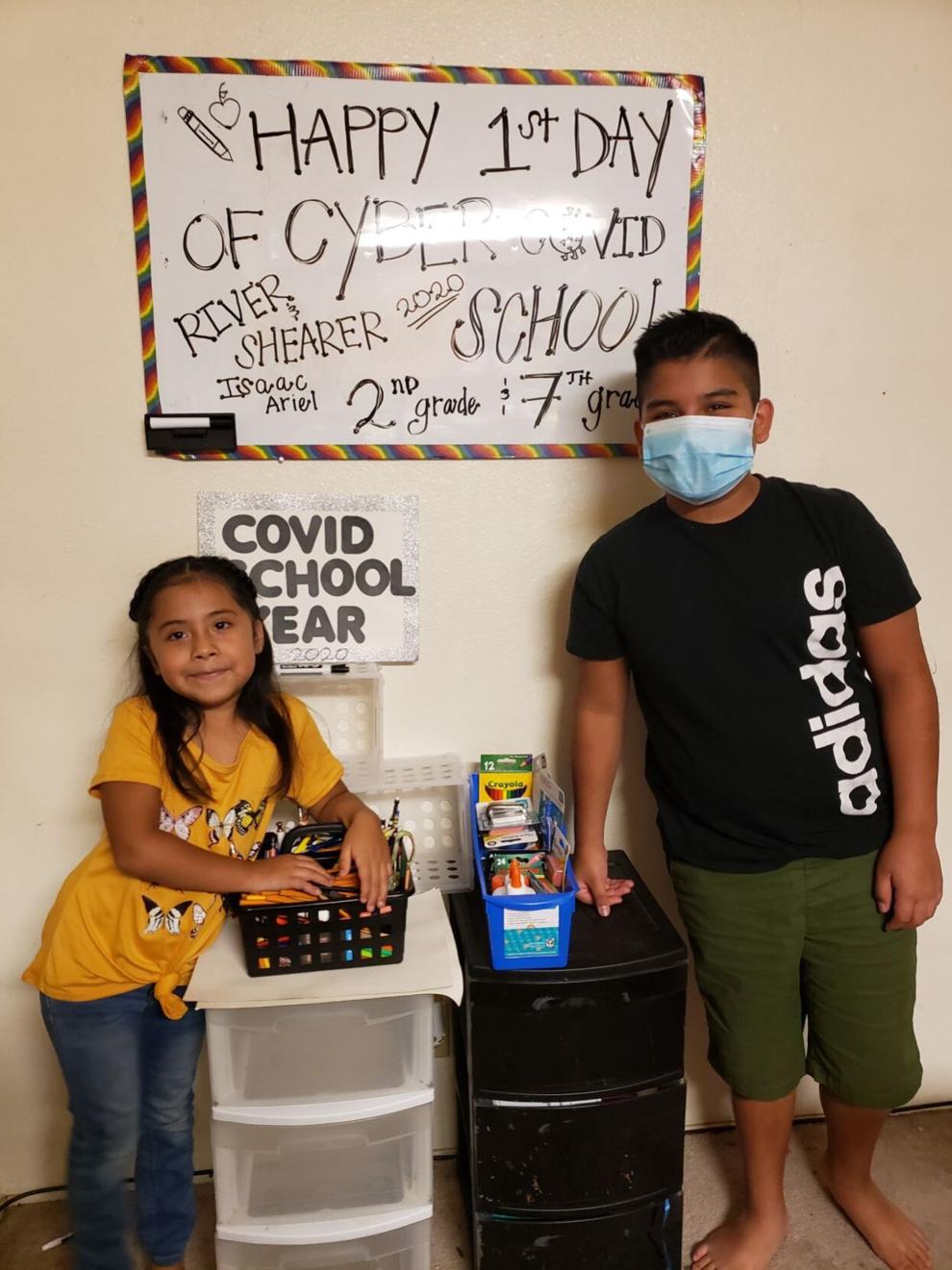 Andre Tsai