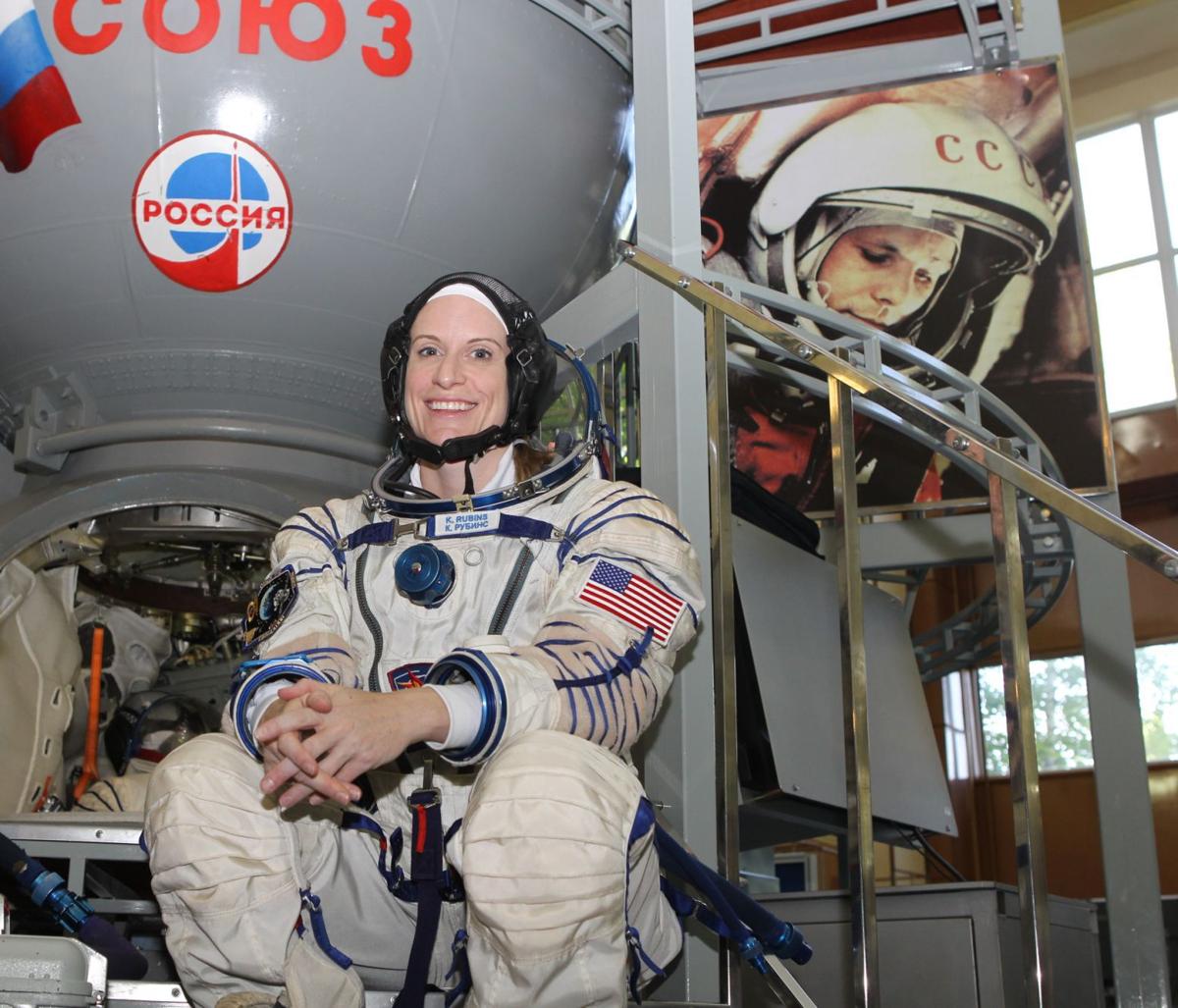 Kate Rubins' countdown is at T-minus 22 days to her dream.
The scientist and NASA astronaut, whose passion for space travel began with stargazing nights and a space camp trip during her childhood in Napa, is on the cusp of seeing her goal become reality.
Rubins and her crewmates, Anatoly Ivanishin of Russia and Takuya Onishi of Japan, have traveled to Russia for final training ahead of their four-month mission aboard the International Space Station, which will begin with the launch of a Soyuz spacecraft from Kazakhstan on June 24.
All summer and into the fall, the astronauts' days will be packed with science experiments and the numerous tasks involved in keeping an intricate machine the length of a football field orbiting 250 miles above the Earth. For the 37-year-old Rubins, however, her choice of diversion during the rare times off is already obvious, even before the journey has begun.
"Almost all of (the astronauts) say they look down on the planet in their free time. It changes every day and you can never get enough of that view," she said Wednesday during a news conference televised from Moscow.
Rubins and Onishi, the mission's flight engineers, traveled with commander Ivanishin to Star City outside Moscow last week for a last round of examinations and flight training. The team is scheduled to move to the Baikonur Cosmodrome, home of the Russian space program, about two weeks before the scheduled launch.
Once in orbit, the crew will oversee more than 200 experiments, including tests to study the effects of weightlessness and combat the loss of bone and muscle mass during long-term space flight. Many of the tests are designed to lay the groundwork for a mission to Mars, a journey of several months that would far exceed any manned flight to date, officials said.
Before the scientific work can hit its full stride, though, Rubins and Onishi, both first-time space travelers, must first get used to an environment in which the most basic tasks require Velcro to keep tools and specimens from floating freely.
"There's an adaptation (time) of a couple of days where you're learning how everything works, and also just how to find things," said Rubins. "The space station is huge; it has the interior volume of a 747, so that takes a little getting used to.
"Most people are up and running within a few days. And you find when you're watching folks that after a few weeks, they're operating like they've been there their whole lives. They get an incredible ease of movement and efficiency to get their work done during the day."
Separated from the rest of humanity, crew members will be able to stay in touch with relatives and friends through videoconferences channeled into a secure satellite network. Meanwhile, Rubins also plans to take some more tangible pieces of home into orbit.
"It's also important for me to bring some pictures of my family," she said. "I'll be hanging those up in my corner so I can see them every day, every morning, when I wake up."
During the mission, Rubins also hopes to educate young space enthusiasts in much the way she received during her teen years, when she attended the NASA Space Camp in Alabama and attended a conference on recombinant DNA at the San Francisco Exploratorium before graduating from Vintage High School in 1996.
Rubins, who spent years as a virologist investigating infectious diseases and led a team of researchers in the Democratic Republic of the Congo before her 2009 selection for the NASA astronaut corps, plans to produce several educational videos guiding students through the space station's onboard experiments. The features would then be posted on NASA.gov and the agency's social media accounts.
"I think it's a really good opportunity to talk to kids about science, and combine that with some of the interest in space and the amazing things we're doing on the space station," she said of the presentations, which would go online during the mission or shortly after the crew's return to Earth Oct. 30.
After two years of training from flight simulators to weightlessness simulation pools to frozen forests, one instruction has stood out to Rubins as the most important advice of all.
"I've asked that question a lot of times to my friends and colleagues in the office," she said. "And universally, the answer is, 'Just make sure that you slow down and enjoy every minute of it.'"
Get local news delivered to your inbox!
Subscribe to our Daily Headlines newsletter.