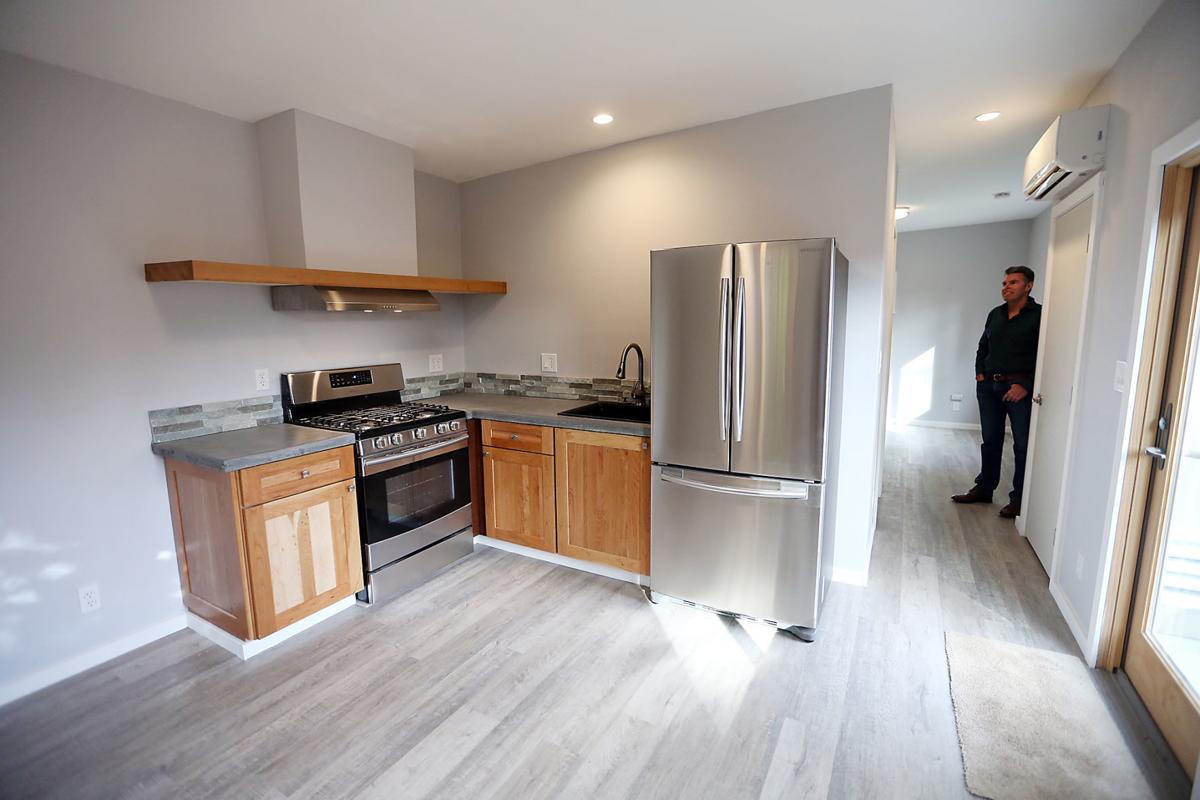 Local and state officials alike view ADUs, or granny units, as a promising way to mitigate the deepening housing crisis, but many cities across California continue to struggle to promote the growth of this market.
Berkeley's report graded Napa a B-, slightly above the C+ average of the 201 other cities researchers evaluated. In the valley and Bay Area, Napa performed in the middle of the pack, receiving higher or equal ratings to Yountville, Vacaville and Sonoma, but lower ratings than St. Helena, Vallejo, Novato and San Francisco.
So, what's holding Napa back from top marks? The cost of construction, the report states.
"This ADU program could be improved by greatly reducing the number of fees associated with the construction of ADUs," it reads.
A suite of six state housing laws went into effect Jan. 1. The package included a provision that nullified all local ordinances that didn't already comply, prompting Napa to amend its existing granny unit ordinance to meet the requirements set forth by the update.
Planning commissioners unanimously voted in favor of the new ordinance on Feb. 20. Amendments reduced setback requirements from 5 feet to 4 feet, increased maximum height thresholds to 16 feet, allowed for the creation of granny units and junior units on single-family lots, and eliminated the dishwasher requirement in unit kitchens.
However, it did little to address the sometimes steep cost of building an ADU. Though state bill Senate Bill 13 forbids impact fees levied by a "local agency, special district or water corporation" on units below 750 square feet, there are other ways the financial burden discourage homeowners otherwise interested in adding a unit to their property.
In addition to fees that could be charged by other agencies such as the sanitation or school districts, a shortage of construction labor and materials, a dwindling housing stock and an expensive and time-consuming permit process all drive up the cost of construction, the report stated.
"The city is actively looking at everything we can do to lower the fee burden," Napa planning manager Erin Morris said last week.
Part of those efforts include the anticipated opening of Napa Sonoma ADU, a one-stop shop for residents to access informational resources like a cost calculator, workshops, free site assessments and a roster of experts willing to work on these projects in the area.
The center, funded by a mix of city dollars, donations and money from the community foundations in each of the two counties, also hopes to eventually provide pathways to pre-fabricated units already approved by the city to speed up construction and boost savings.
At the Feb. 20 Planning Commission meeting, Commissioner Michael Murray did question whether there's more City Council can do to be forward-looking on the city's ADU ordinances as opposed to only reacting to state law, adding that it's clear council wants this to be a priority.
Chairman Gordon Huether agreed that it can be frustrating to watch things move slowly, but applauded the city's efforts thus far. "I actually think Napa's been ahead of the game on this, if you look at what we've done over the years," he said.
Since 2015, the City Council and Planning Commission have worked in tandem to try and prioritize the creation of a robust secondary unit market. Together, they've approved a simpler permit process that allowed for a single application that green lights plans and building at the same time; lifted the 50% number that previously limited how much a granny flat could increase total floor space of a property (though it did maintain the citywide cap of 1,200-square-feet per unit); and passed fee breaks for junior units smaller than 500 square fee, among other actions to slowly open the door to granny units.
Applications for ADUs in Napa have steadily increased accordingly, records show. In 2018, 44 people submitted plans for approval, up from 31 in 2017 and 18 in 2016. Of those, 31 were approved in 2018, as compared to 17 and two in the two years preceding.
The Planning Commission and City Council plan to join together for a summit focused on granny units this spring to discuss how to further facilitate construction of these units to hopefully address the severity of Napa's housing shortage.
Get local news delivered to your inbox!
Subscribe to our Daily Headlines newsletter.