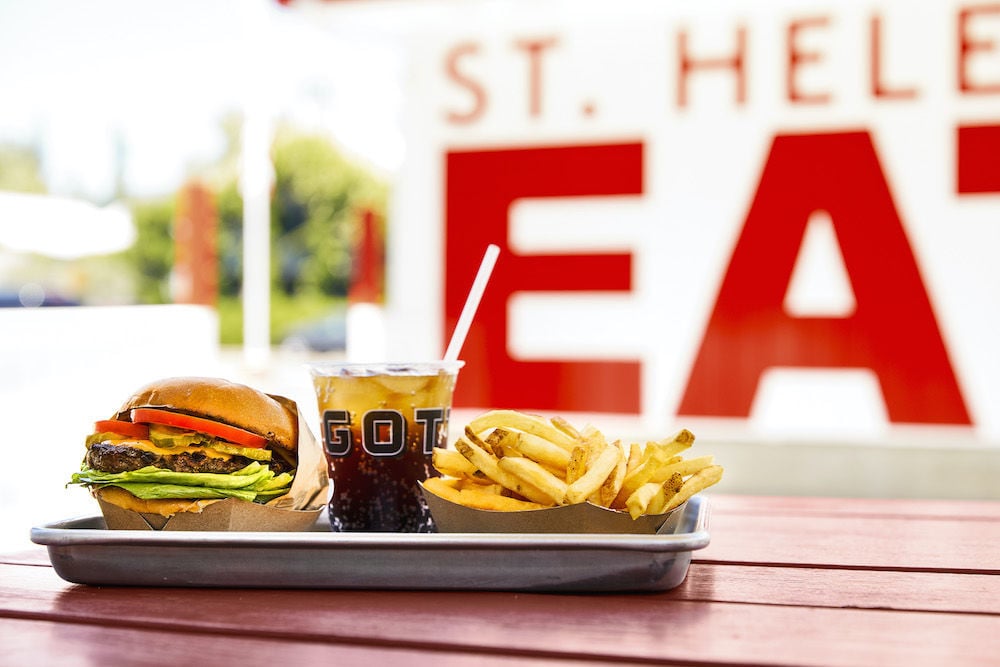 Mick Salyer, proprietor of multiple Napa establishments including ZuZu Tapas, says restaurants are like families. That's why closing the doors and laying off nearly his entire 45-person staff in the wake of the coronavirus crisis was "a gut-wrenching decision."
Restaurateurs like Salyer all across Napa Valley are having to decide, will they stay open and hope they can inch by with a take-out model? Does continuing operations put employees at risk? Will they provide employees with sick leave? Should they shutter entirely, guaranteeing lay-offs and dramatic revenue loss?
"We really had no choice but to lay people off. There was no income flow, and all these other bills are still going to be there," Salyer said. "We had to make that decision in order to be able to get to the other side to try and help these people after this is all over."
Nearly 10 million initial unemployment claims were made across the nation in the last two weeks, according to the most recent Department of Labor statistics, the highest count in history. Last week alone, California had 878,000 of those claims, a large proportion of which came from the service industry.
"You couldn't have designed a better way to destroy the restaurant business if you tried," said Ken Frank of La Toque at the Westin Verasa. "It's almost a perfect weapon to destroy restaurants as we know them because social distancing is the very opposite of everything we do."
Frank furloughed 73 people, keeping only five on board for essential functions, while mounting a daily effort to provide lunches for Napa's homeless center.
Restaurants are "a big chunk of who we are in Napa," Frank said of the roster of high-caliber restaurants that help attract visitors. "For a little town, we punch way above our weight … it's part of who we are and why people come here, but everything is going to be much more difficult when we re-open."
New focus on community assistance
Compline Wine Bar, Restaurant and Merchant downtown laid off roughly half of its staff. Though it remains open for limited menu delivery, management decided to redirect the bulk of efforts towards providing meals for healthcare workers and first responders. The chef and employees prepare meals for 60 Queen of the Valley staff members seven days a week and 181 OLE Health workers on weekdays.
"Producing these meals for healthcare professional has allowed us to keep part of our staff employed. It also allows us to continue spending money with our local and regional purveyors, which we hope will help keep others in our local food chain employed, as well," said Matt Stamps and Ryan Steins, co-owners of Compline.
Additionally, the restaurant, which hopes to rehire all the workers it can once it reopens, is providing free meals to its laid-off workers. It's also offering all staff the option to buy food from its purveyors at cost without any markup.
The curbside model
Some Napa restaurants have closed temporarily, but those that remain open have shifted to some combination of curbside, delivery and take-out models.
Gott's Roadside's two Napa Valley locations remain open. The St. Helena location has switched over to take-out and delivery and the Oxbow Market location will be making the transition this weekend.
"We can be there for hungry locals, keep our employees collecting a paycheck and a meal, and help feed healthcare workers and first responders," Gott's President Clay Walker said.
But since the shelter-in-place order went into effect, Gott's sales have dropped 60%, according to Walker. Customers eager to support the restaurant during the economic freeze have bought more gift cards and merchandise than normal, he said, but not enough to make up for the steep decline.
Gott's employs nearly 100 people between the two restaurants, some of whom have had their hours cut due to slower traffic and shorter days, Walker said. Others have been unable to come into work since schools were closed and they're without childcare.
Through March 31, management decided to allocate 100% of sales to pay for employee-related expenses like payroll and benefits.
"Our intent was to help bridge the gap to April 1, when government programs became available to our employees," Walker said, admitting that proceeds will now be funneled as they would normally, to a combination of staff-, overhead- and supply chain-related payments.
Closure
Decisions to close aren't only about the economic calculus.
Chuck Meyer, co-owner of Napa Palisades Saloon, said he felt responsible for the well-being of his staff and the community the restaurant serves. That burden was heightened once employees started raising those same questions about safety to him.
"Not being able to answer an employee who asks you that question with 100% certainty was the deciding factor," Meyer said of the decision to close the restaurant the day before St. Patrick's Day.
He and his co-owner considered moving immediately towards a take-out or delivery option, but "none of those things are really going to save the business," Meyer said. "What's going to save it is getting back into full business with people circulating through and us having a full restaurant."
Meyer's closure resulted in the layoff of all 30 of his staff members, but he remains committed to their well-being. Every week, he dips into his own pockets to purchase groceries from his wholesale purveyors and provides his former employees with a family-sized box to help feed their households. Doing so keeps his supply chain open, Meyers says, and allows him to stay in touch with staff and do "anything I can" to "help them if they're in trouble."
Salyer made a similar calculus in arriving at his decision to close. "We looked at the to-go and the pick-up model and, for the most part, we didn't feel it was the right way to do it because it wasn't cost-effective and we felt we'd be putting the staff in jeopardy at a certain point," he said.
Frank recalled a phone call he had with local restaurant owners and chefs just before the stay-at-home orders were issued in Napa.
"The consensus was that we know it's absolutely the right thing to do. It's going to kill us, but it's clearly the right thing," Frank said. "But boy, being in a restaurant when there's no life in it is really surreal thing because it's what we all live for."
Frank said that though the situation is bleak, there's reason to be hopeful.
"We all have the same fears, we all have the same problems. Some of us are a little bit better off than others, but we're all screwed and we're all screwed together," he said. "And we are absolutely determined that we're going to get through this."
Editor's Note: Because of the health implications of the COVID-19 virus, this article is being made available free to all online readers. If you'd like to join us in supporting the mission of local journalism, please visit napavalleyregister.com/members/join/.
Zuzu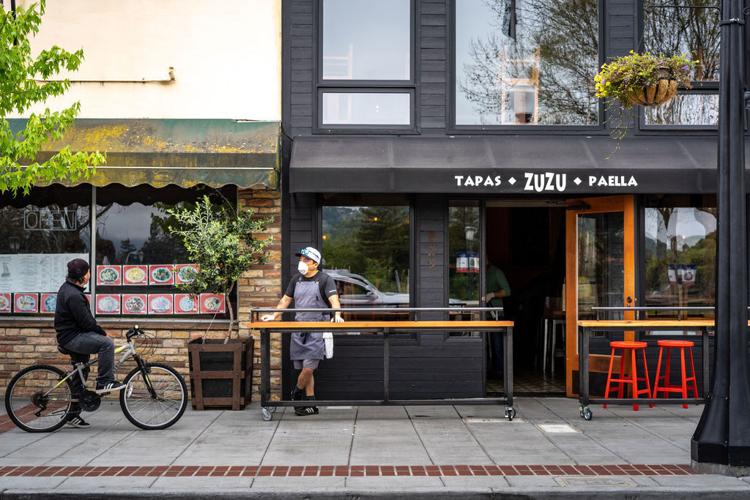 Lovina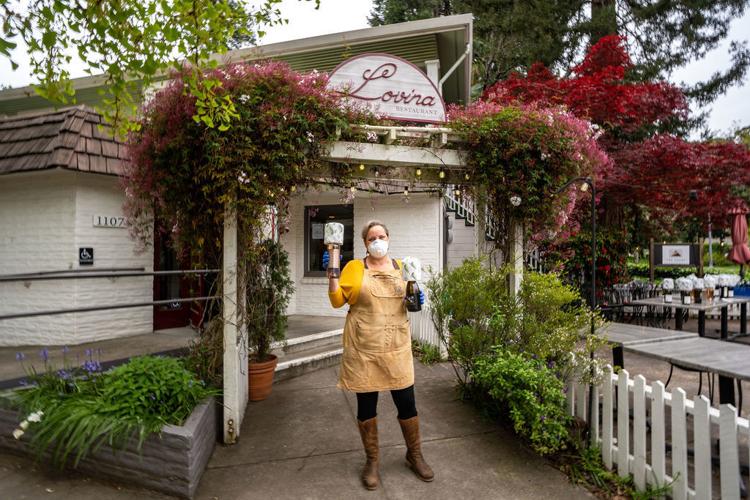 Calistoga Playground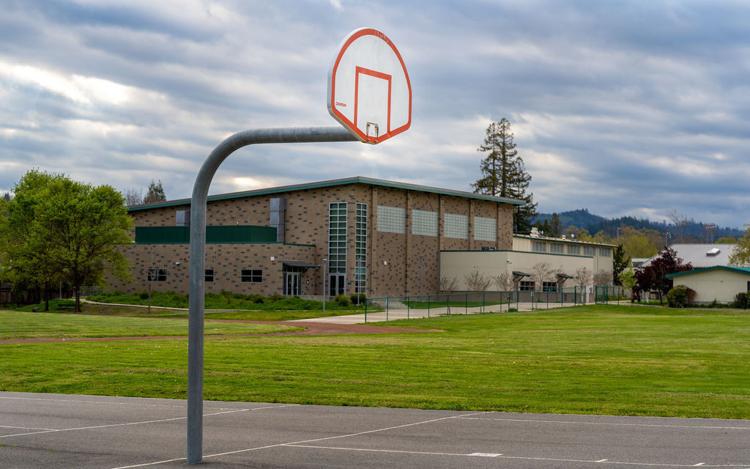 Hydro Grill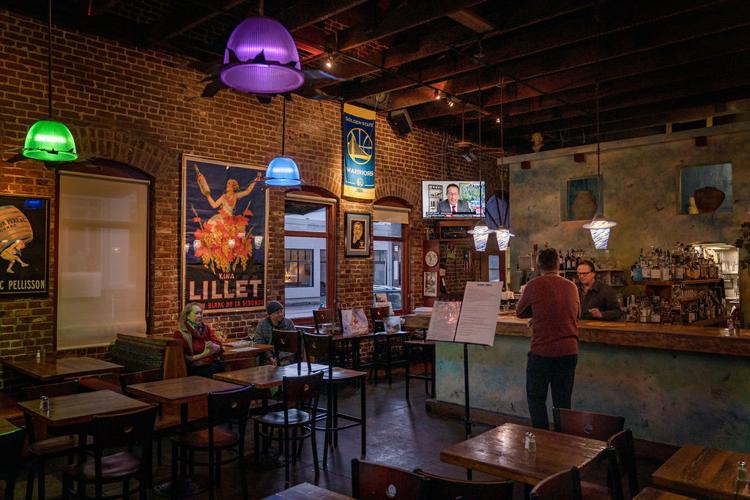 Johnnys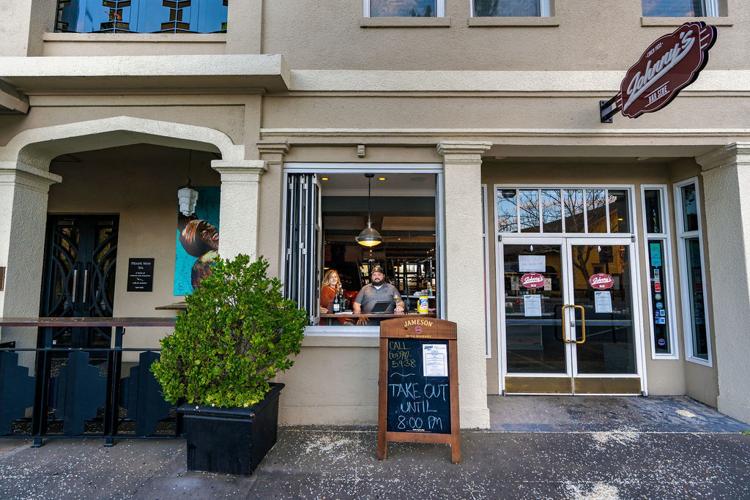 Puerto Valarta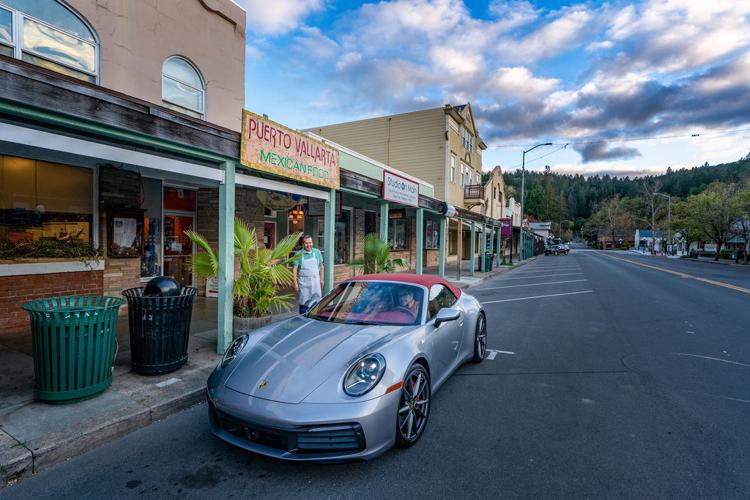 Calistoga Thai Kitchen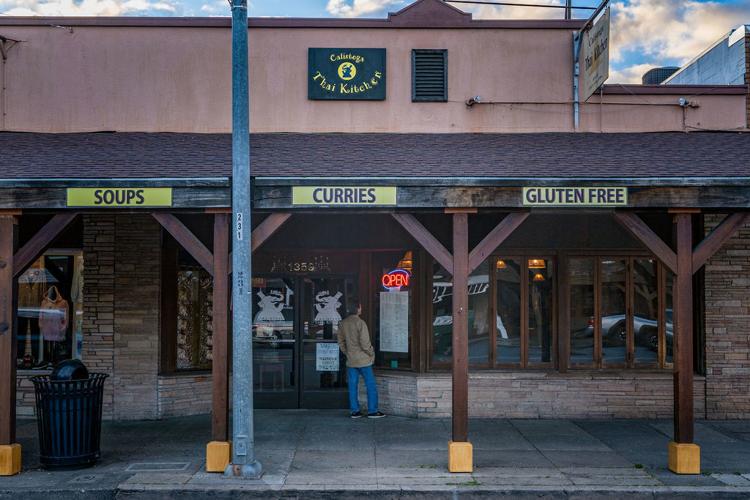 Theorem Vineyard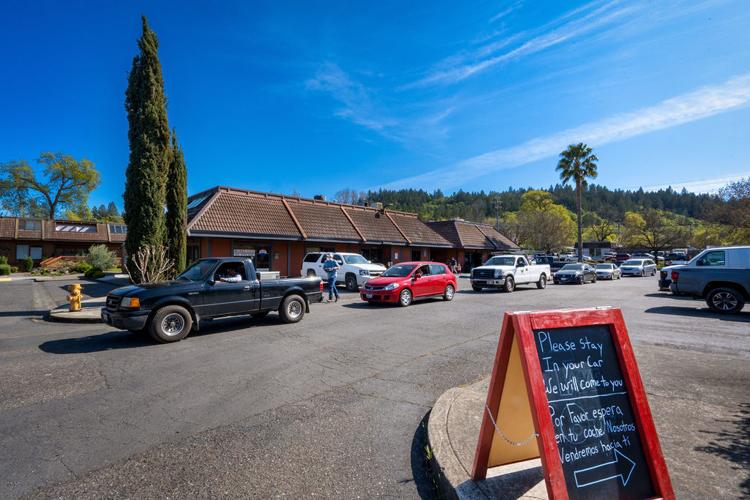 Evangeline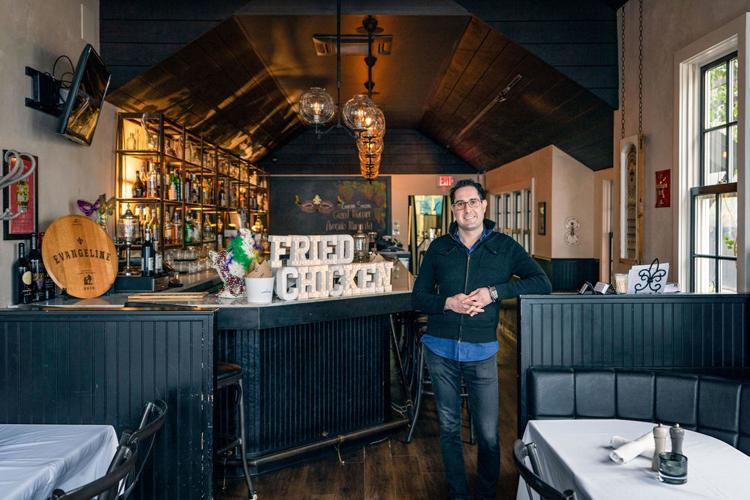 Napa Whole Foods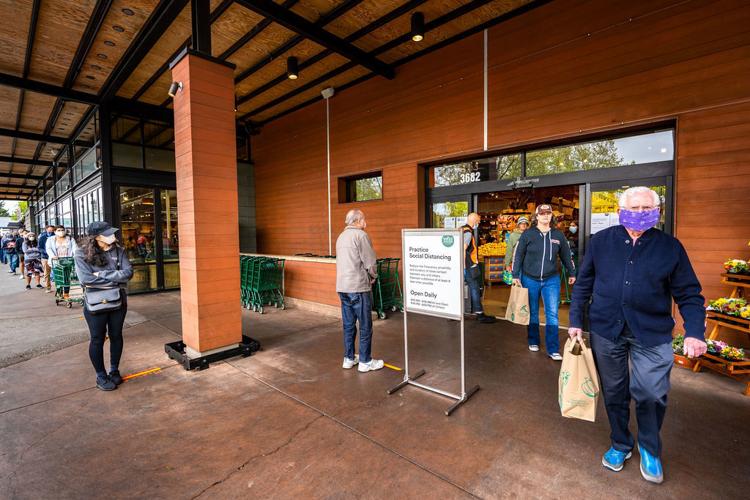 St. Helena Gott's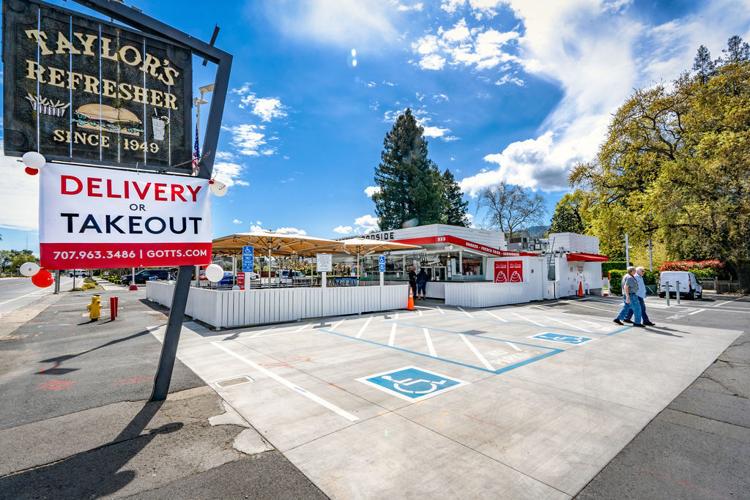 Press in St. Helena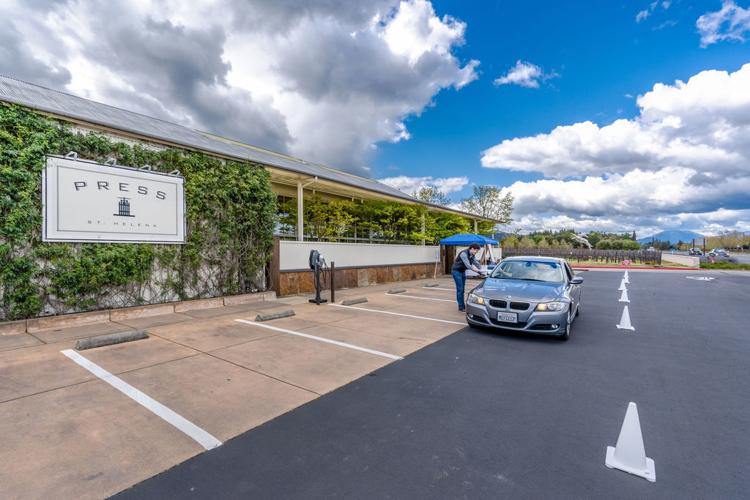 Tra Vigne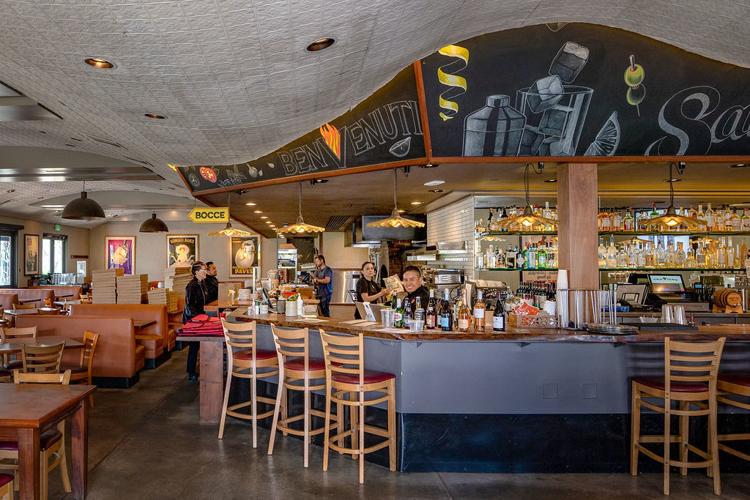 Napa Whole Foods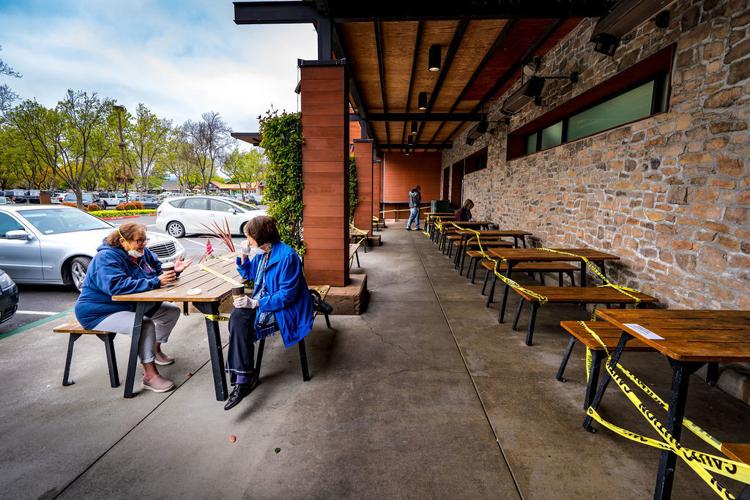 An empty street in Calistoga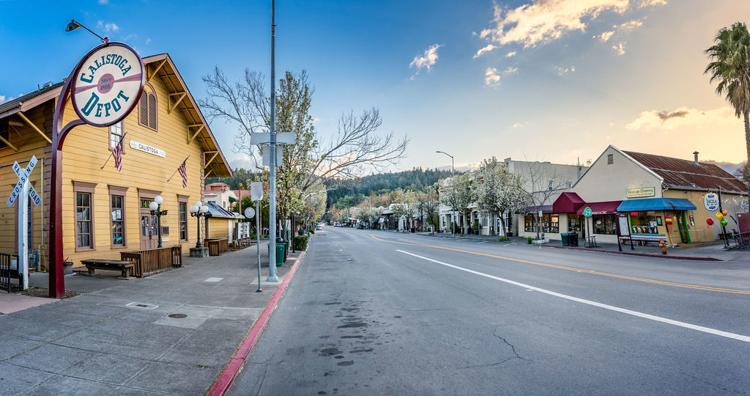 An empty Calistoga street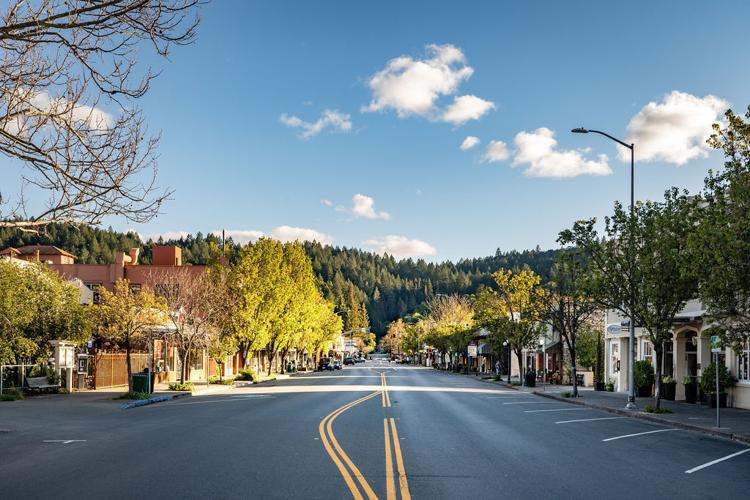 Ace Hardware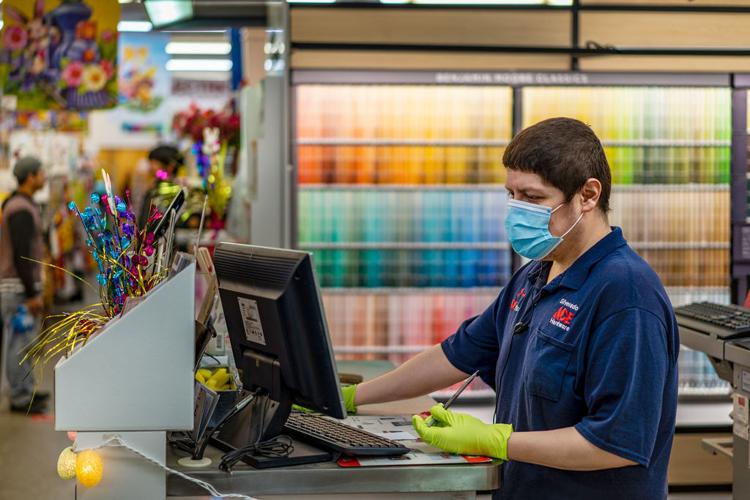 Ace Hardware in Calistoga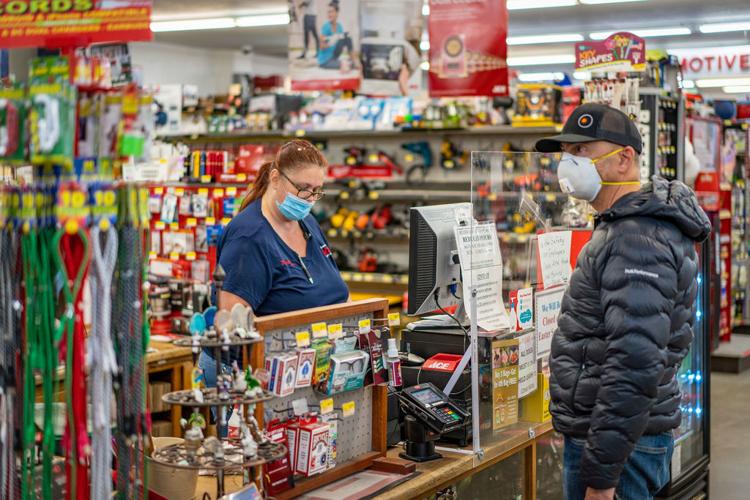 Calistoga CalMart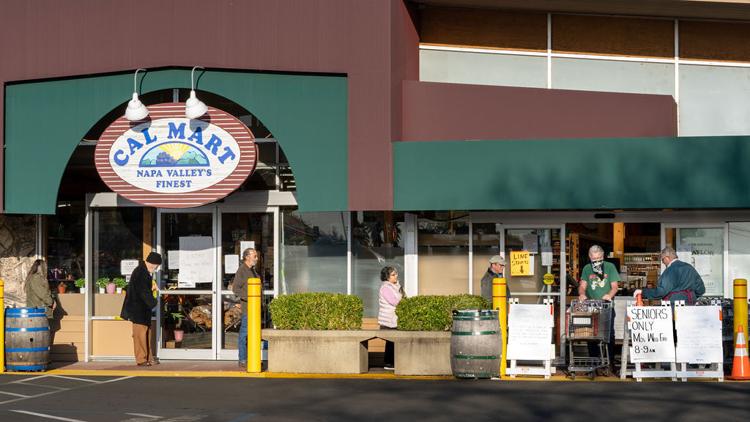 Calistoga Farmers Market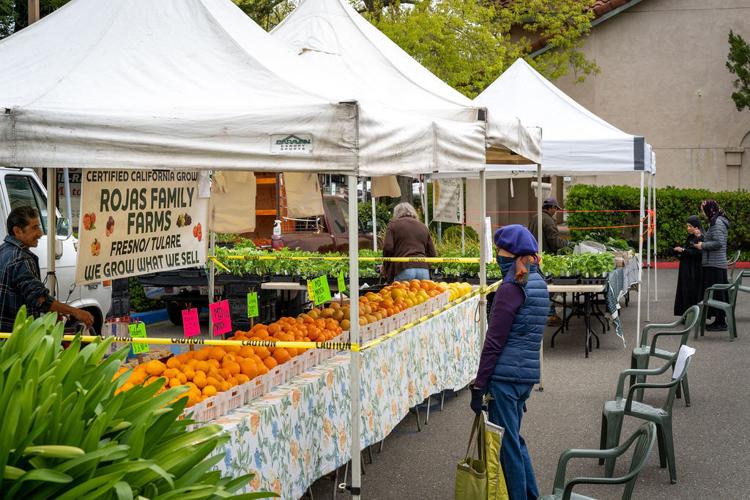 Calistoga Farmers Market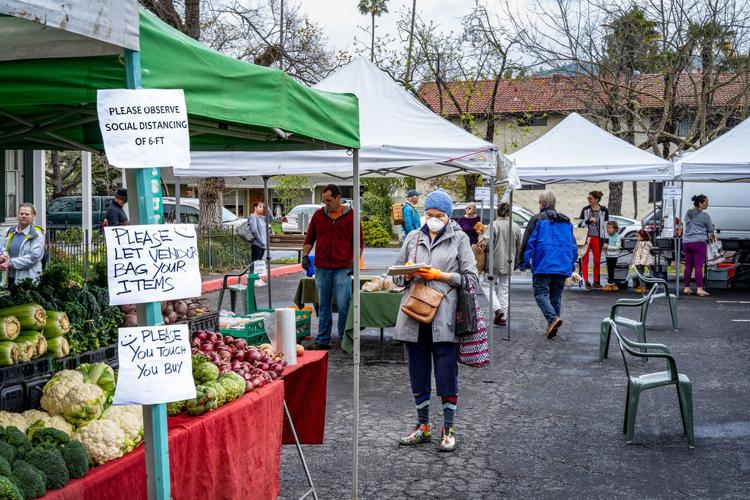 Calistoga Farmers Market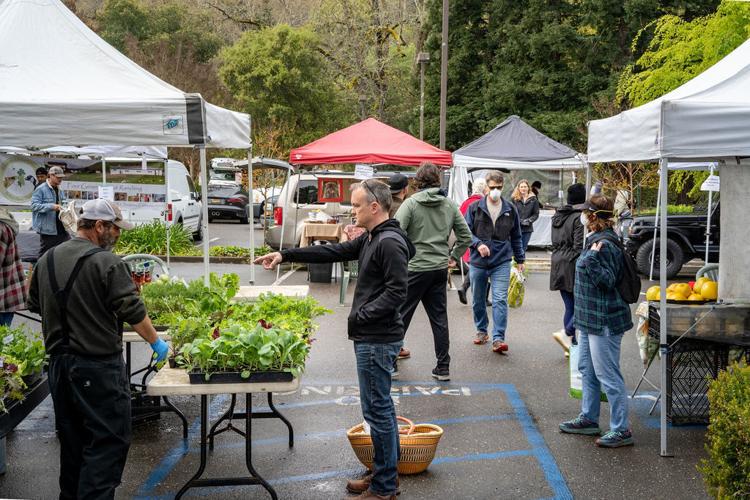 Calistoga Farmers Market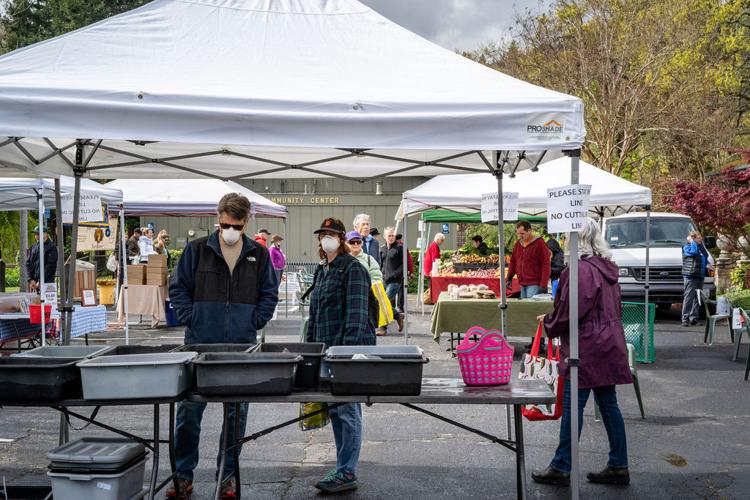 Calistoga Farmers Market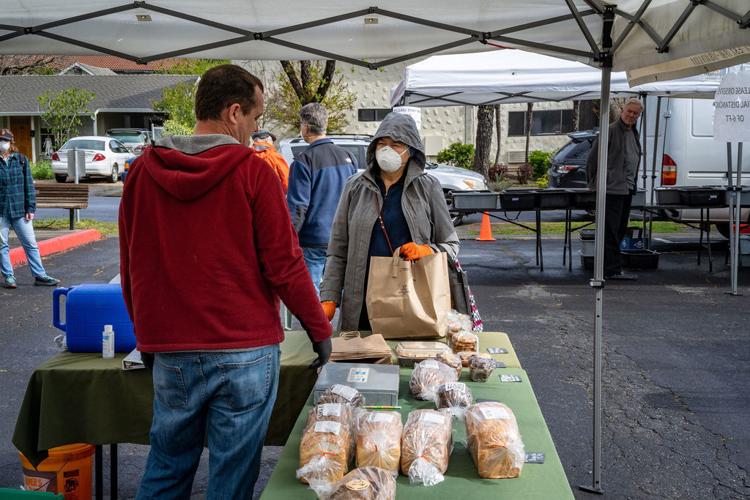 Calistoga Farmers Market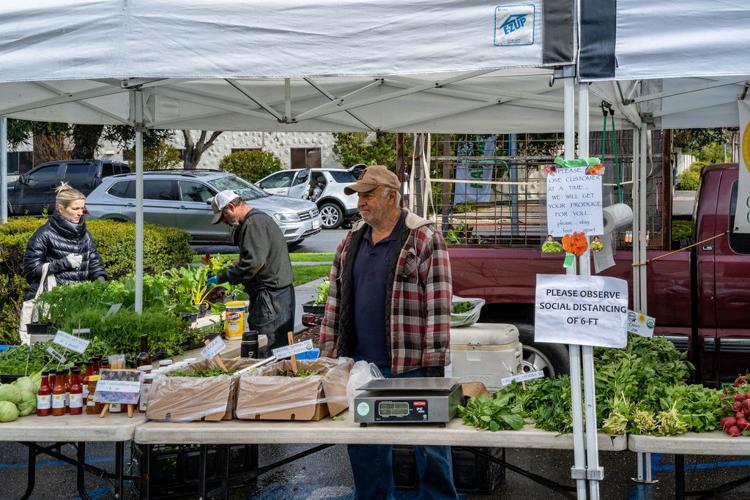 Calistoga Farmers Market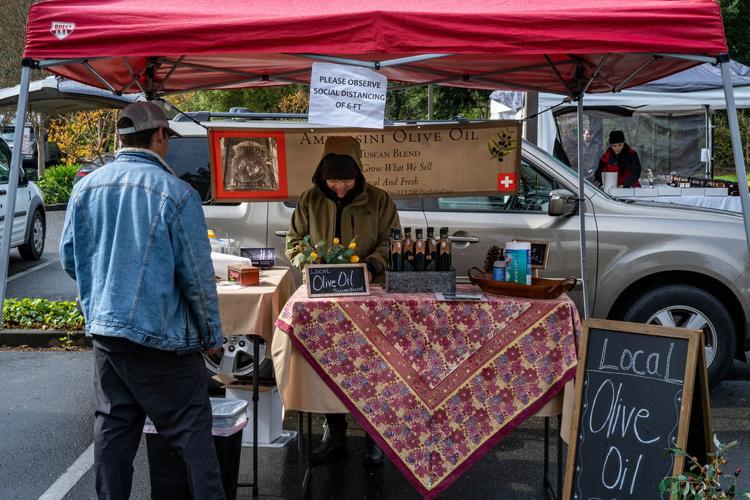 Calistoga Farmers Market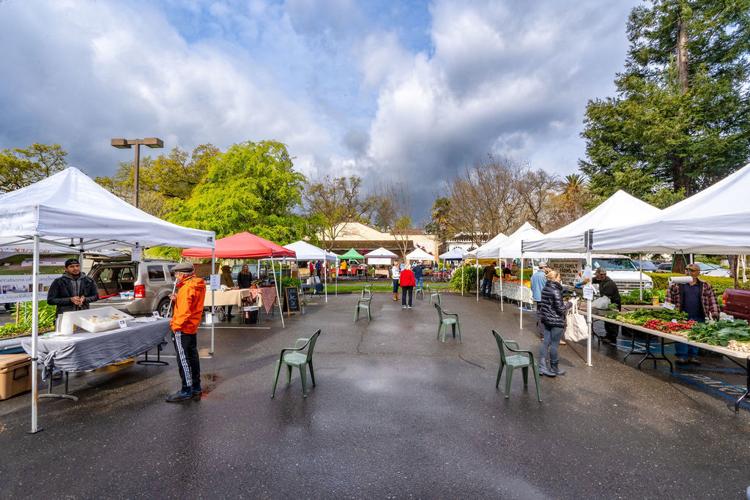 Easter Bunny tours Napa neighborhoods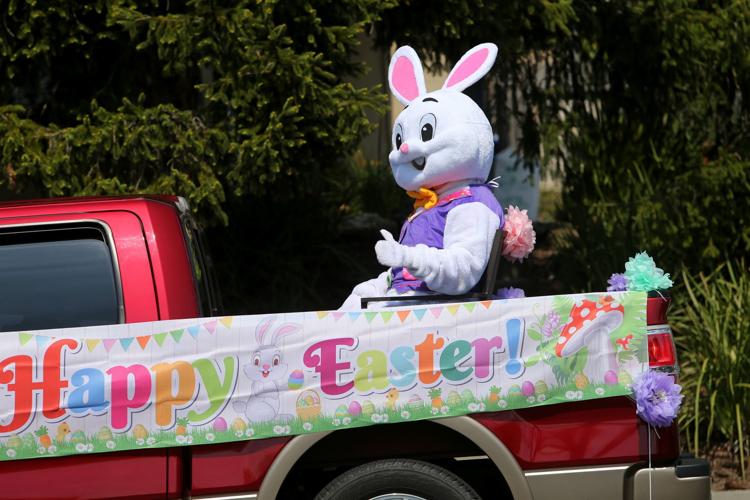 Whole Foods line, April 11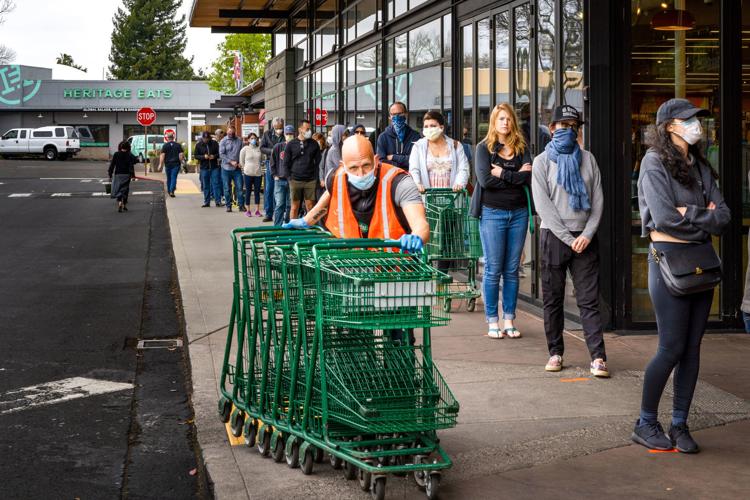 Grab-and-go school lunches in Napa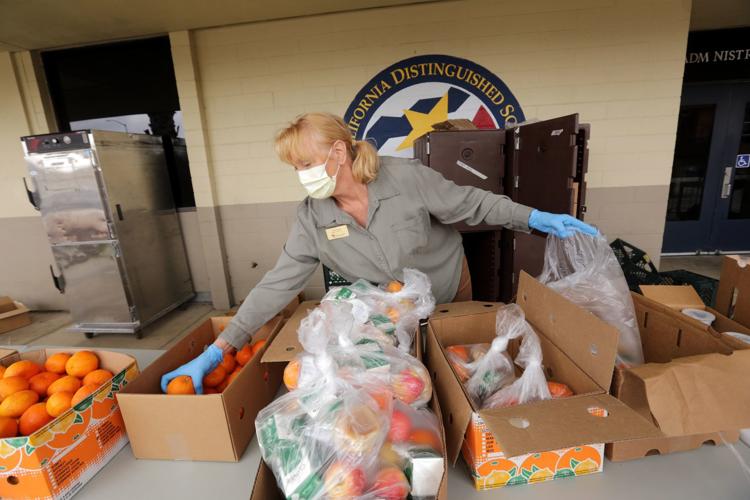 Grab-and-go school lunches in Napa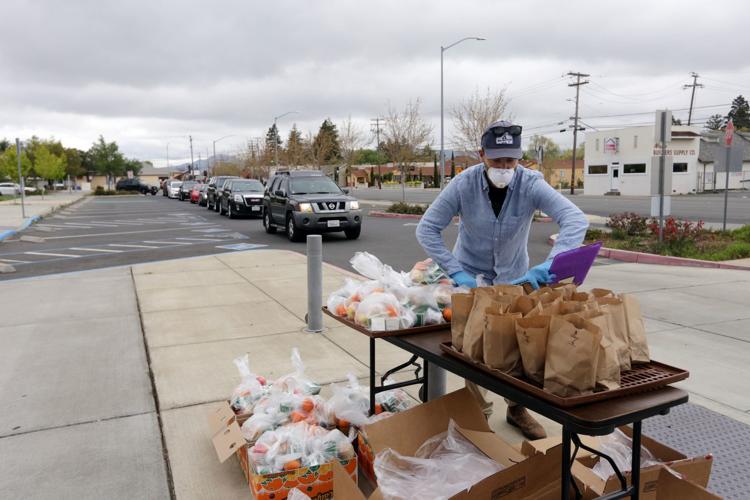 Grab-and-go school lunches in Napa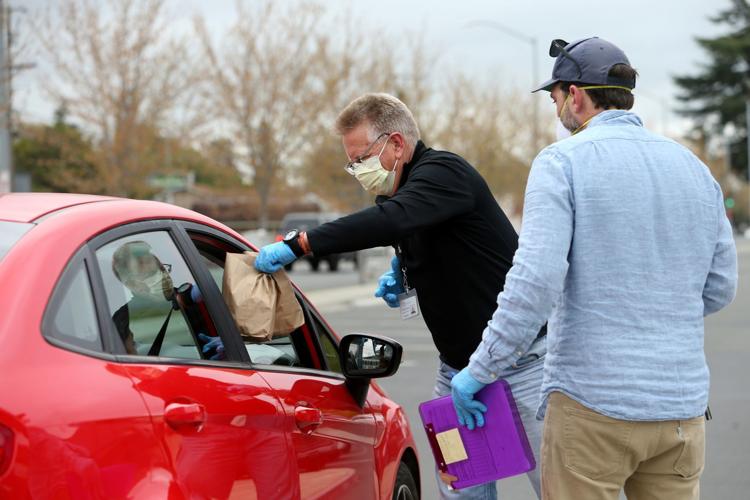 Grab-and-go school lunches in Napa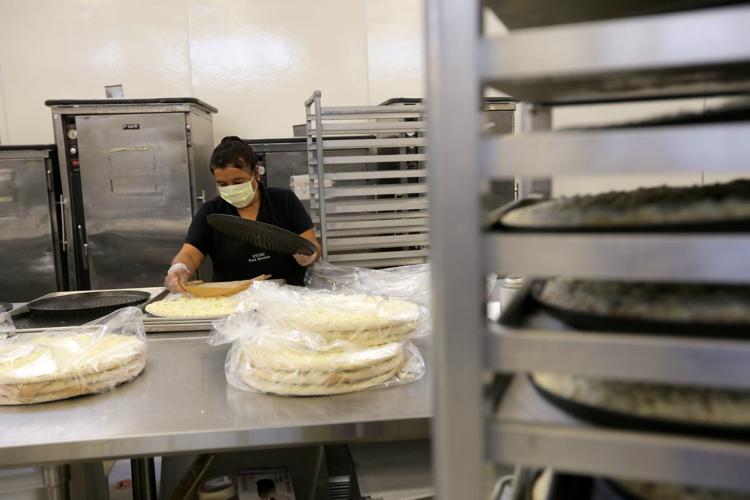 Grab-and-go school lunches in Napa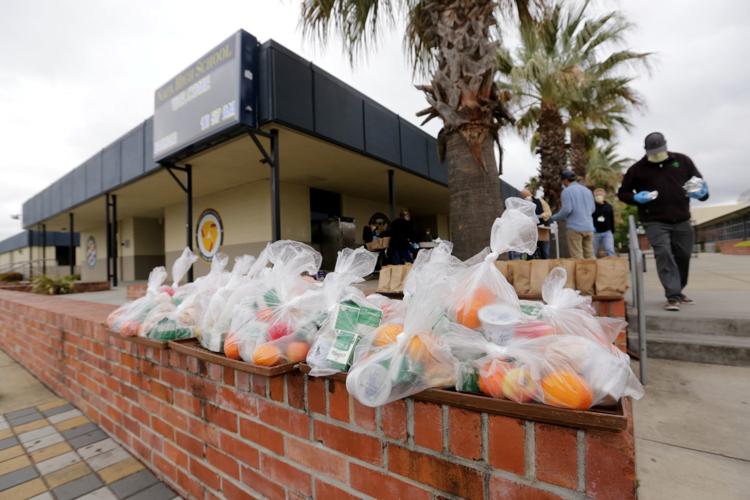 Sign of the times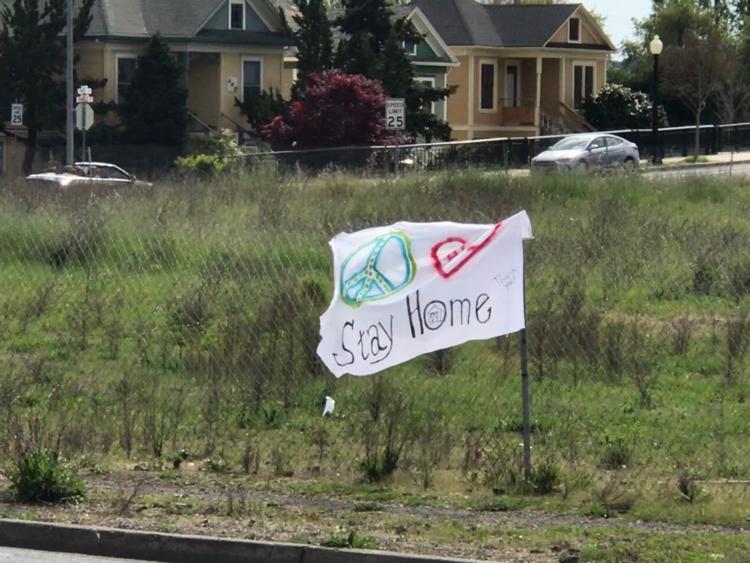 Sign of the times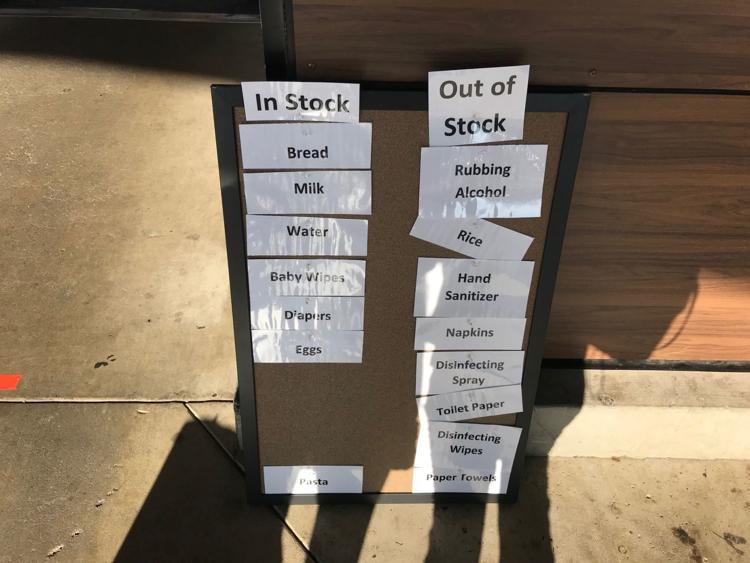 Napa's drive up clinic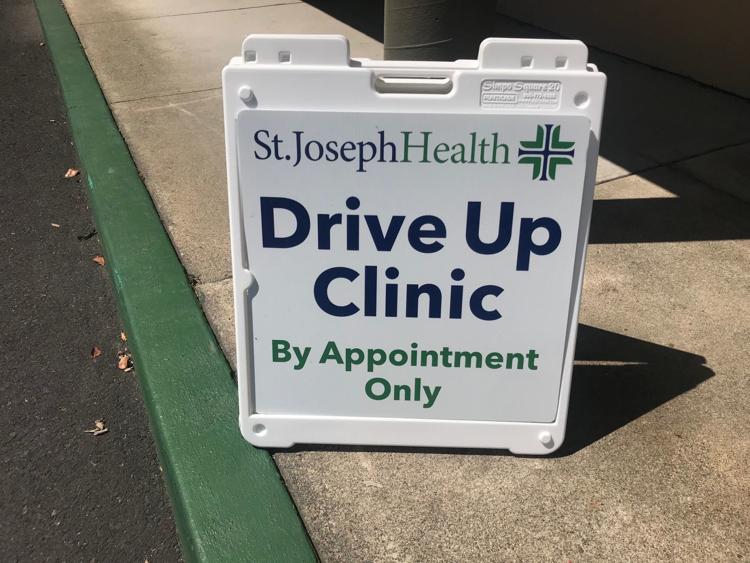 Taking a sample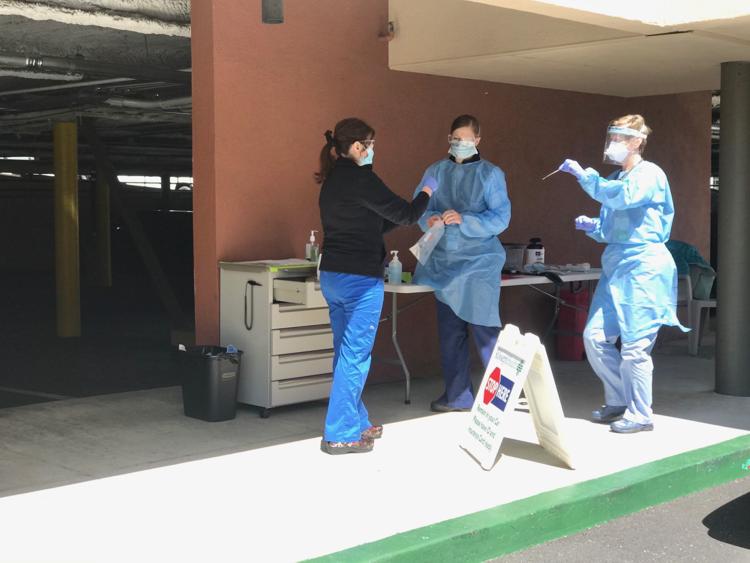 Nicole Landis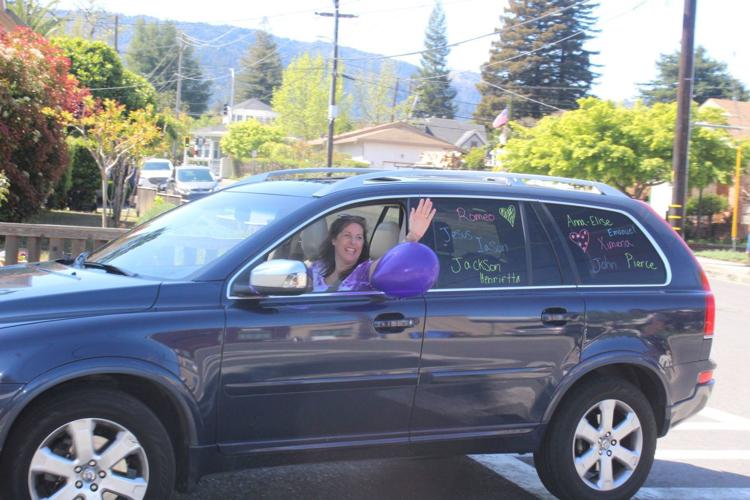 Napa Premium Outlets during the coronavirus epidemic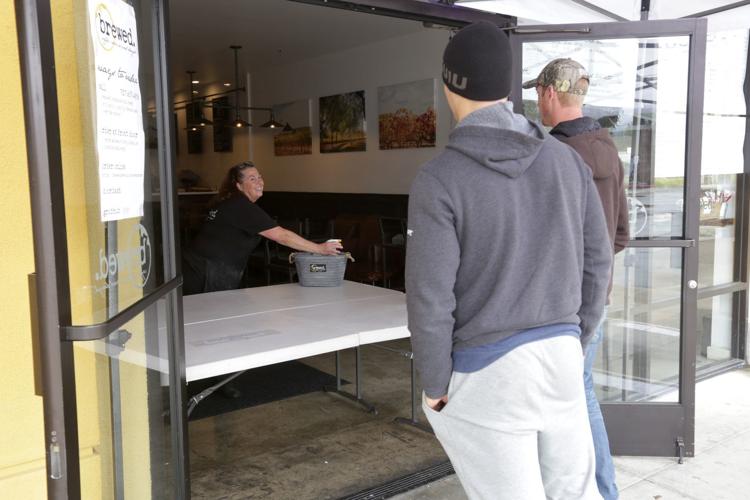 Making face shields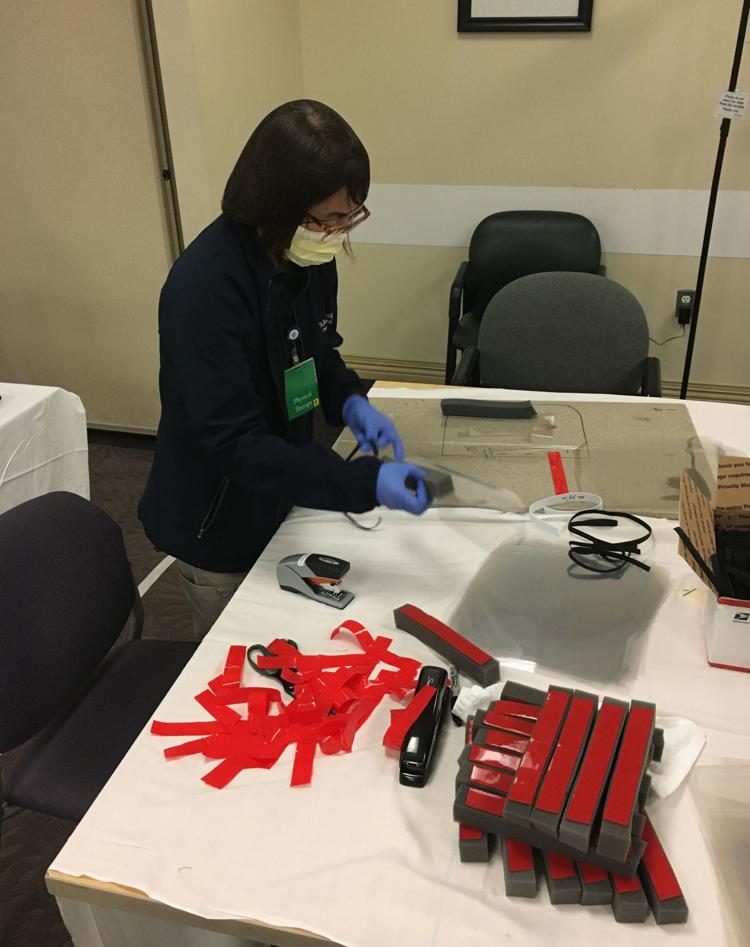 Face shields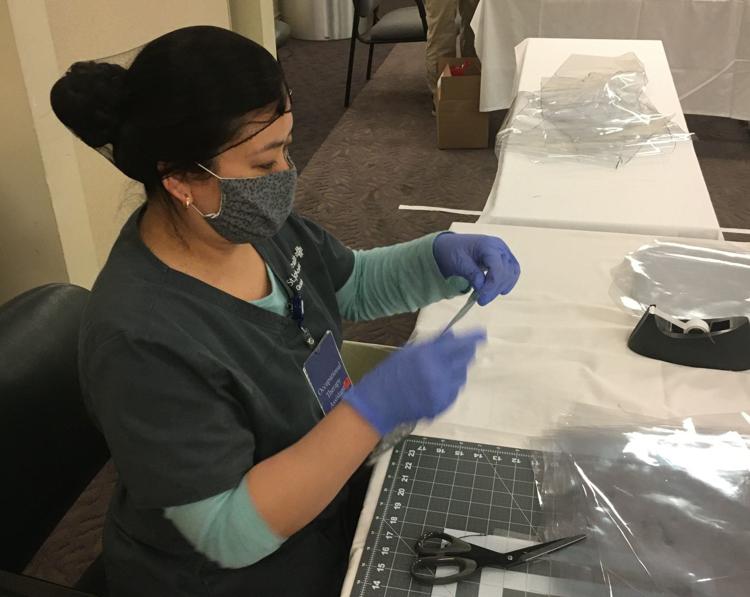 Free Meal Friday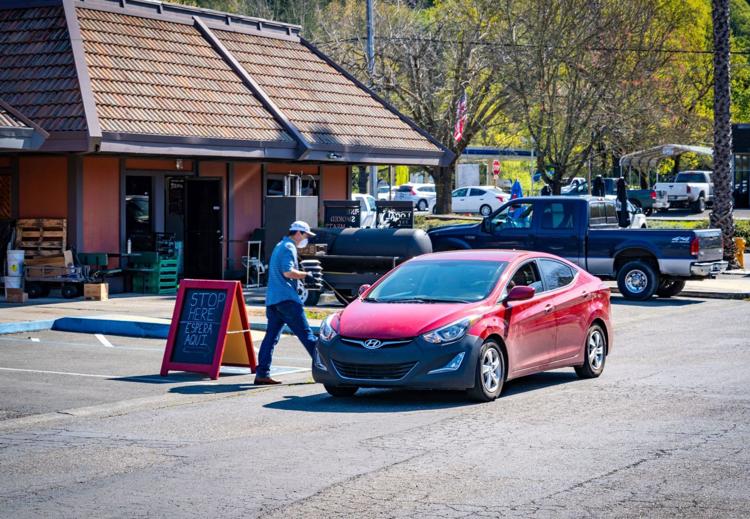 Free Meal Friday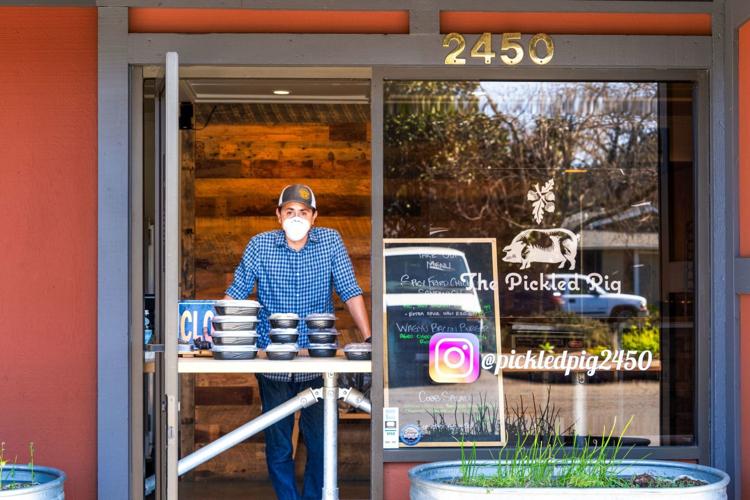 Social distancing signs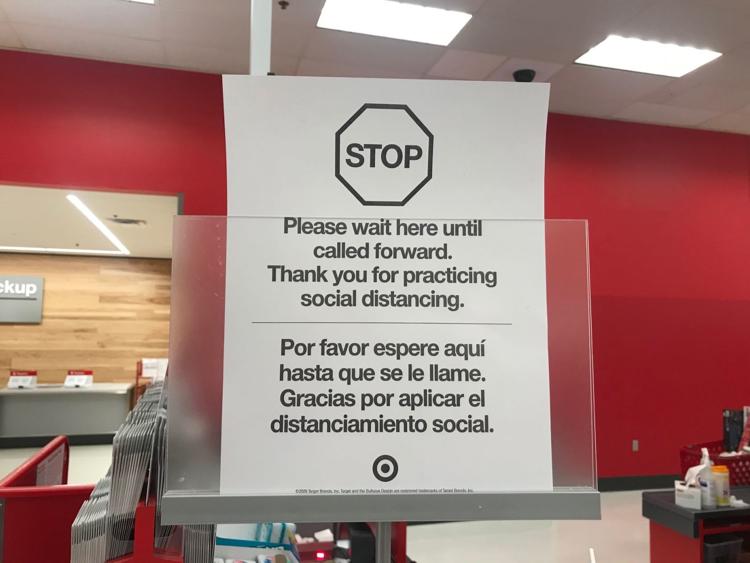 Social distancing signs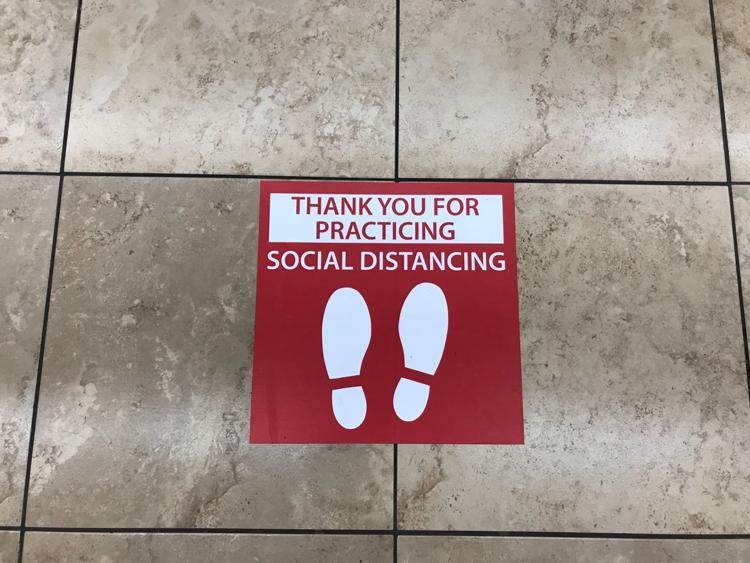 Bread delivery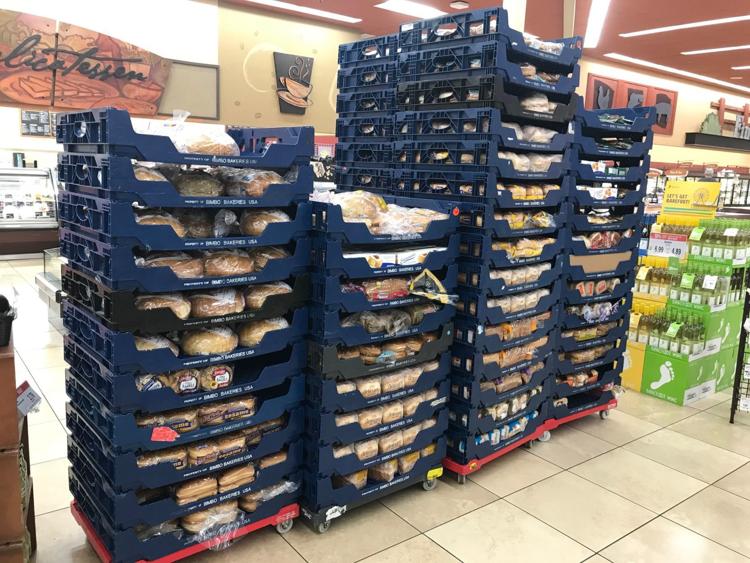 Dr. Manjappa at Queen of the Valley Medical Center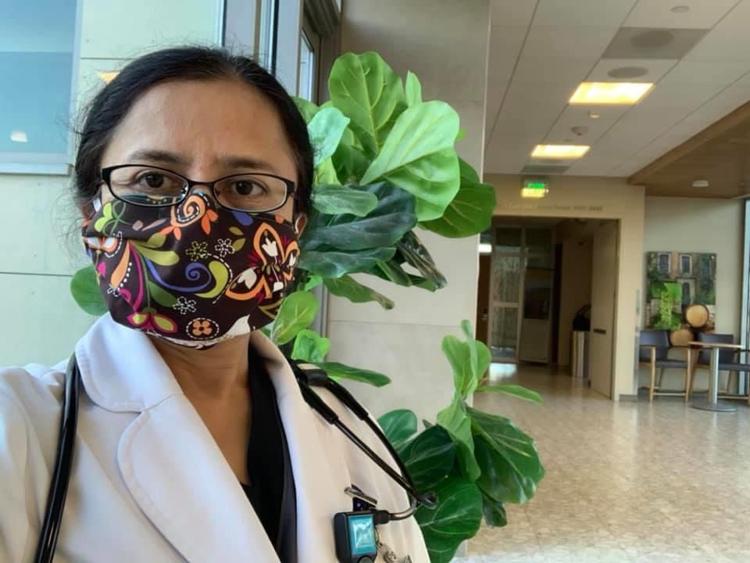 Bear on fence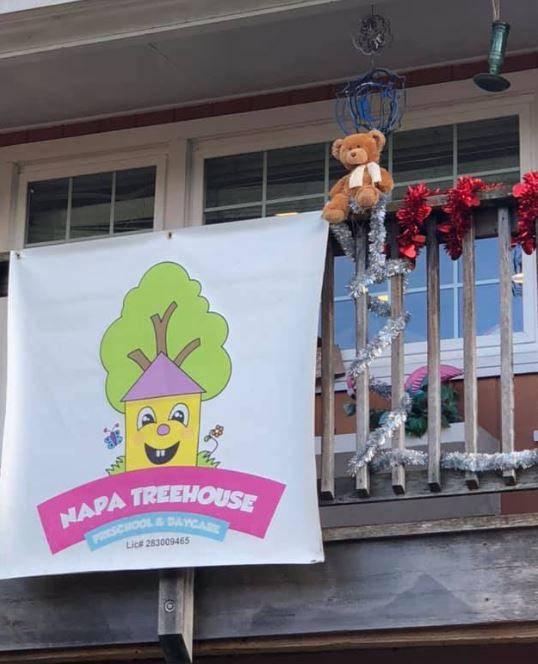 Bear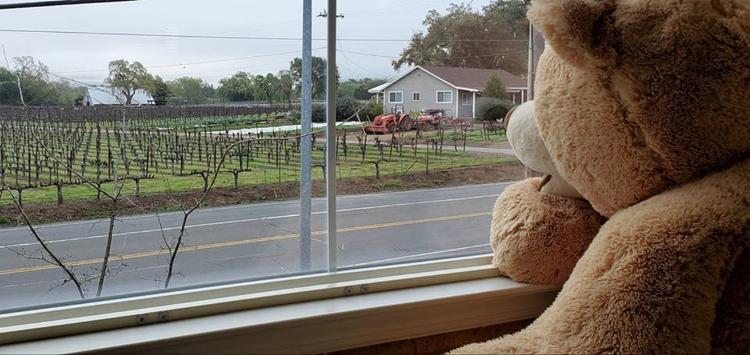 Dr. Adhye and Janice Peters RN
Napa police department employees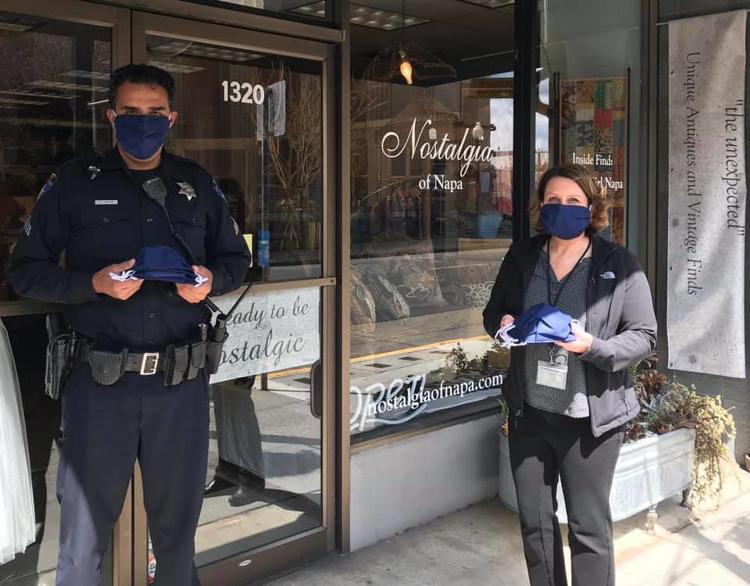 Andrea D. Hoogendoorn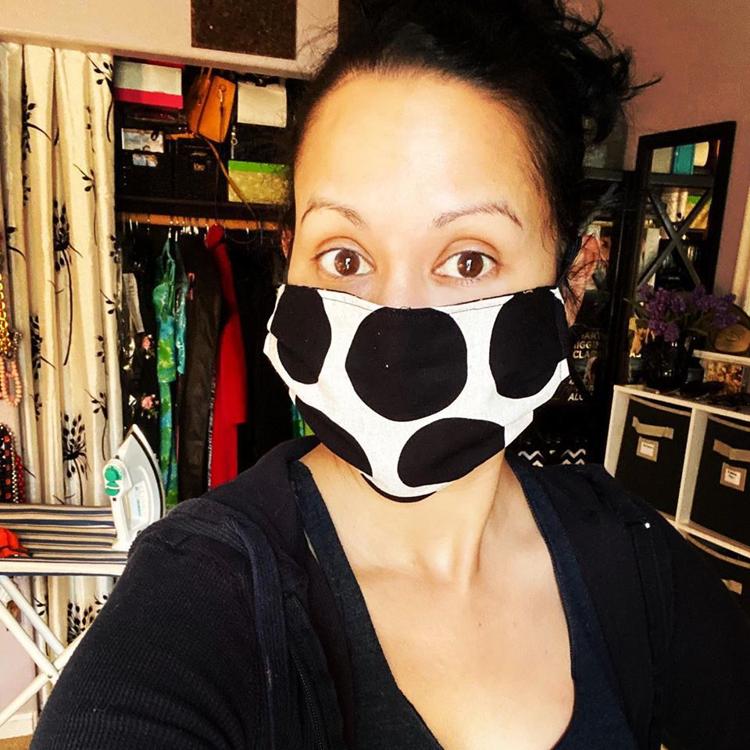 Hanh Ho Egan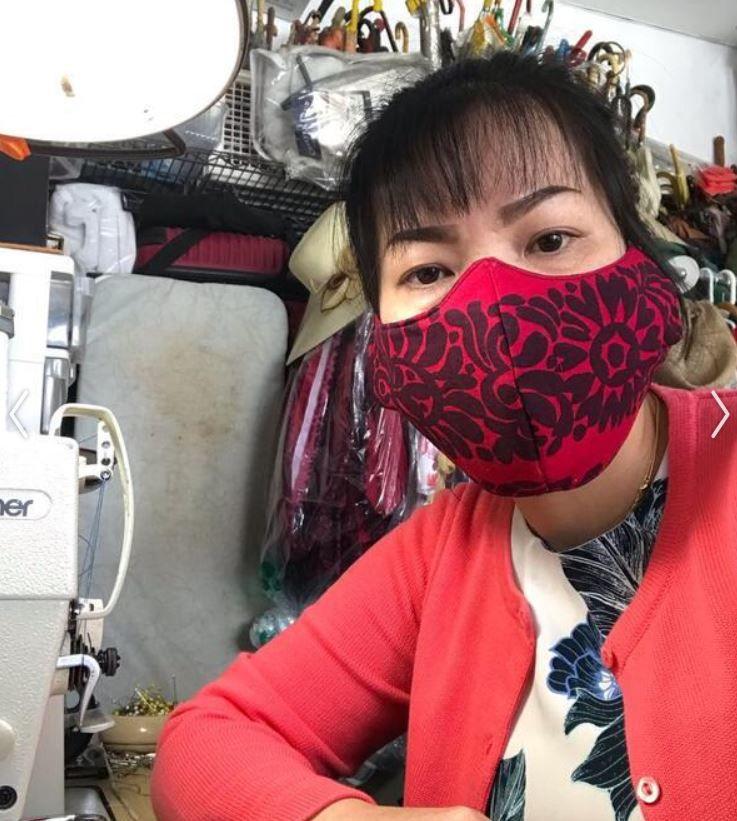 Matthew Blach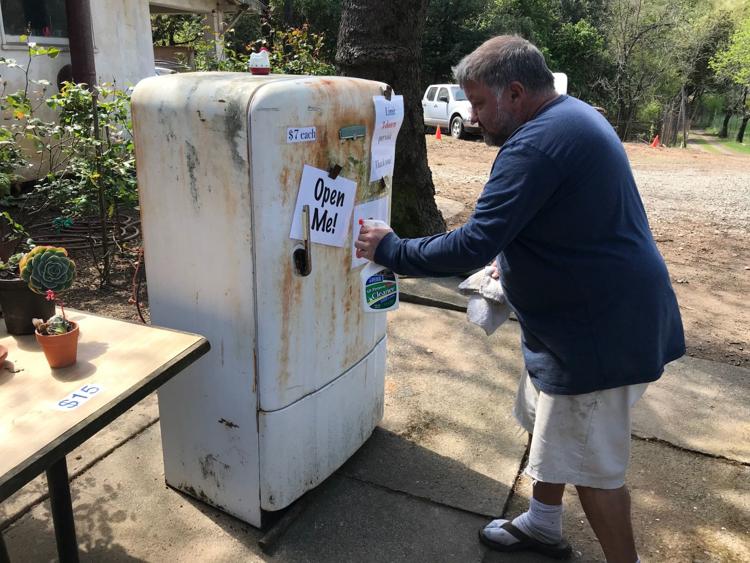 American Canyon park sign, social distancing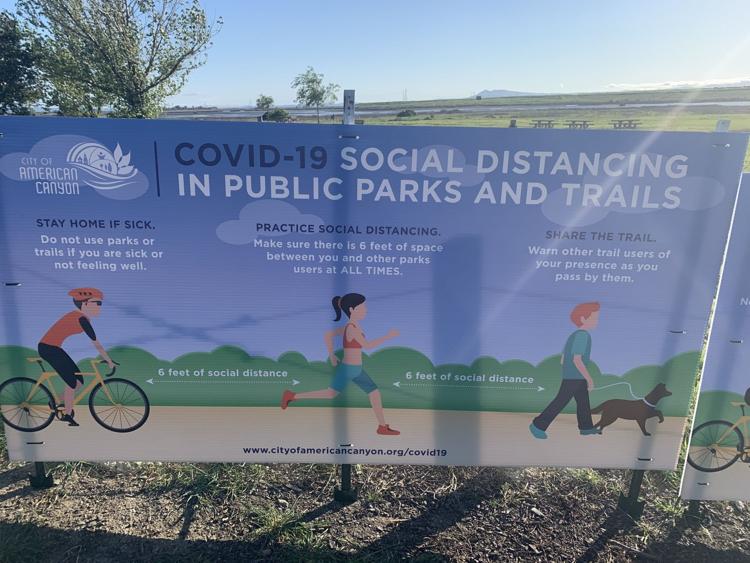 Cal Mart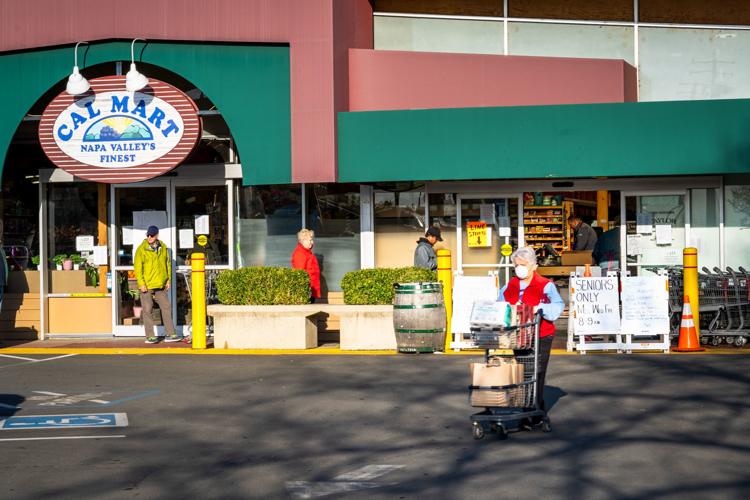 Calistoga take-out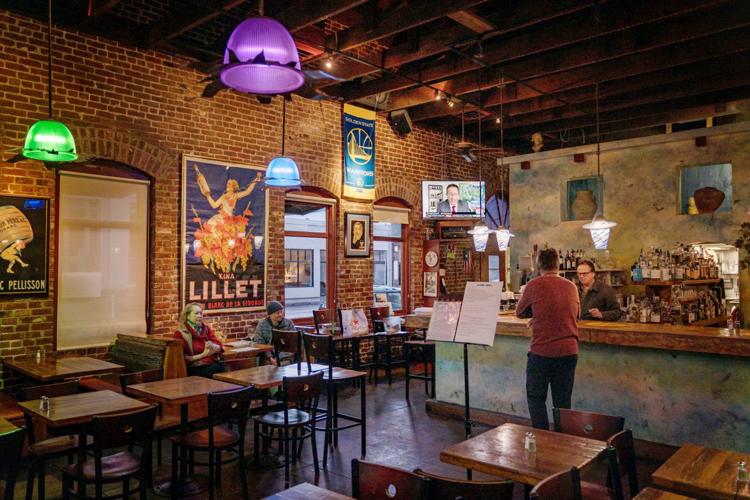 Calistoga take-out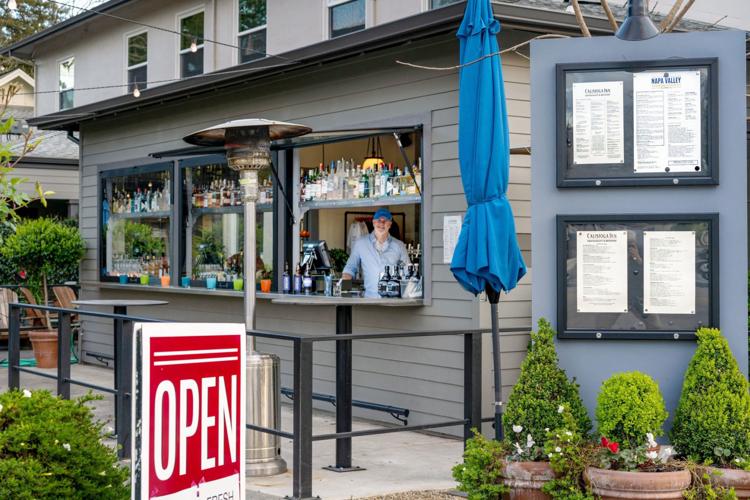 Calistoga take-out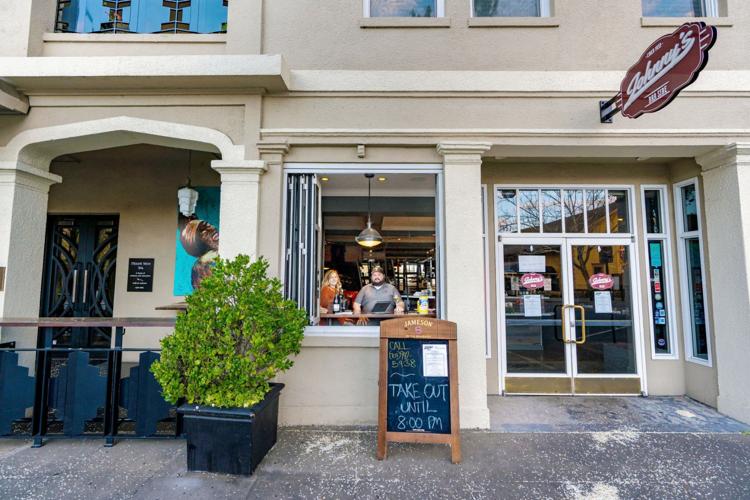 Calistoga take-out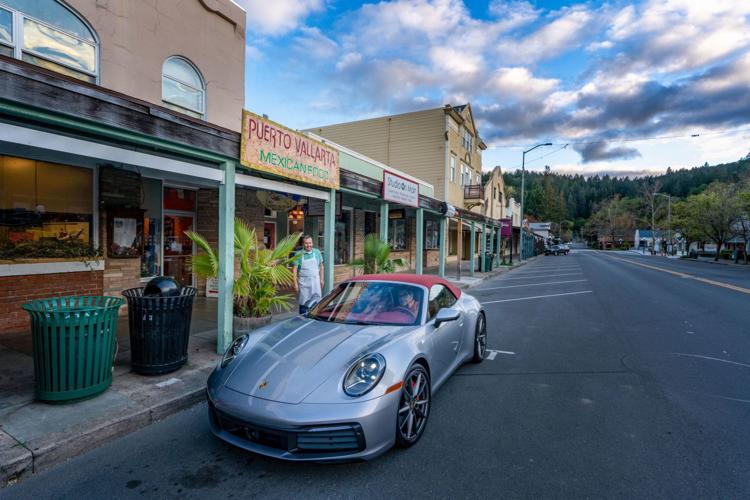 Calistoga take-out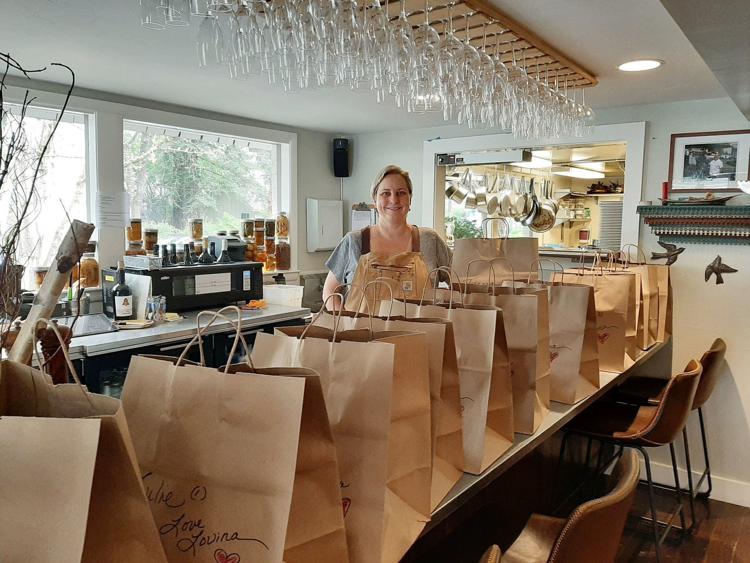 Food pick up signs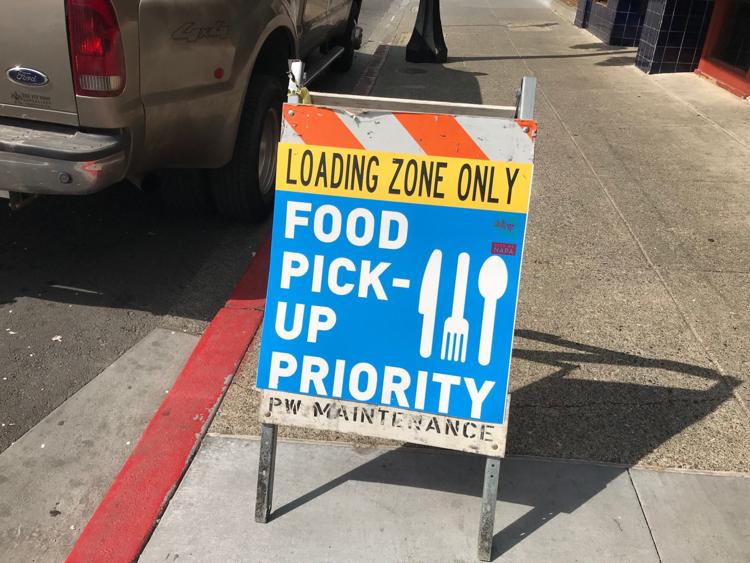 VNV welcome center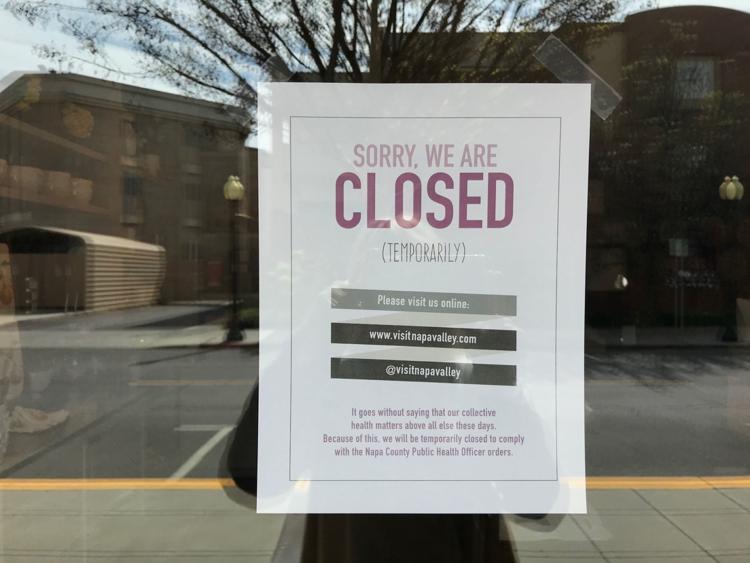 Main Street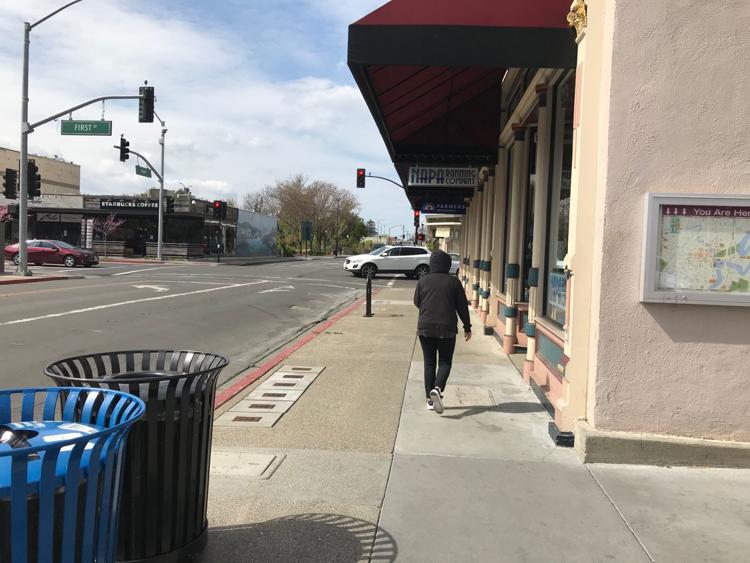 Empty Kohl's parking lot
Napa Running Co.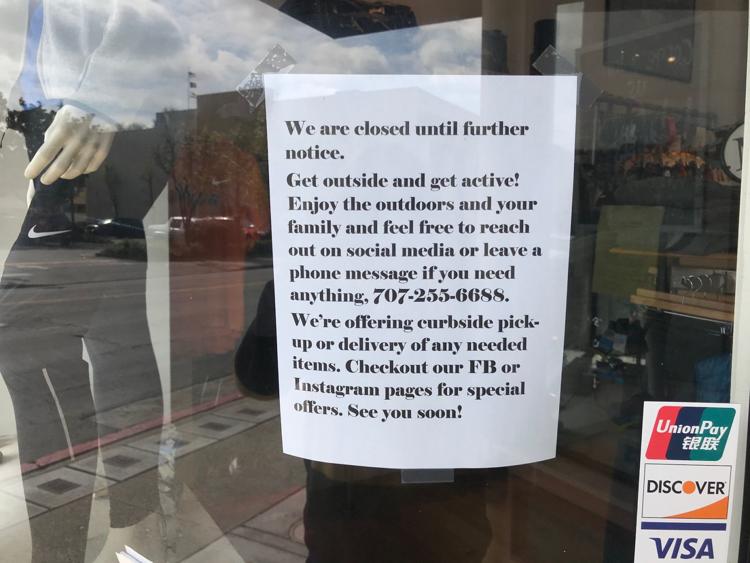 Bread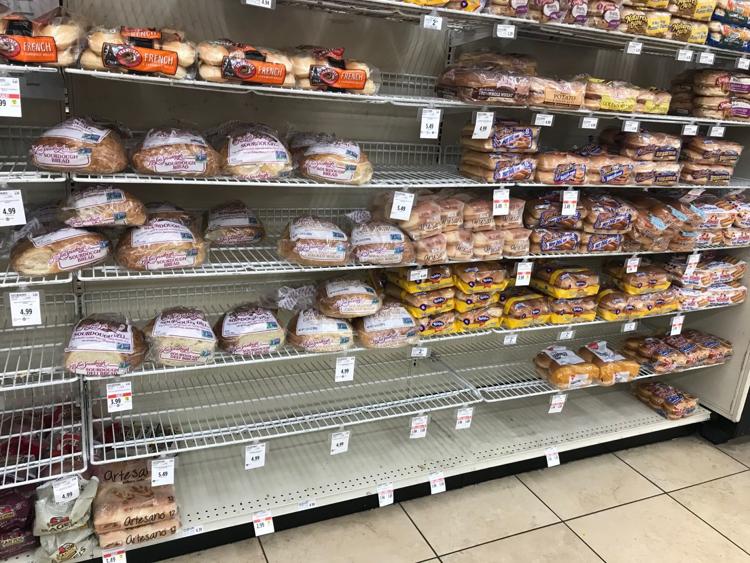 Cleaning at the check out station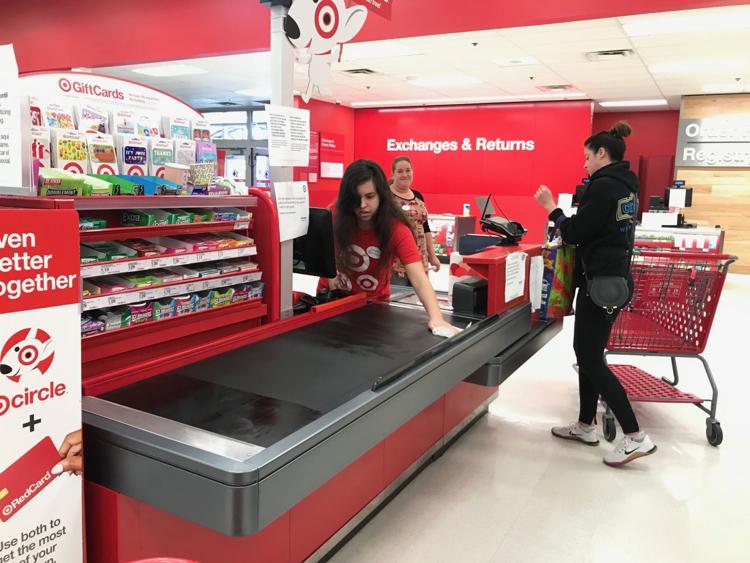 Restocking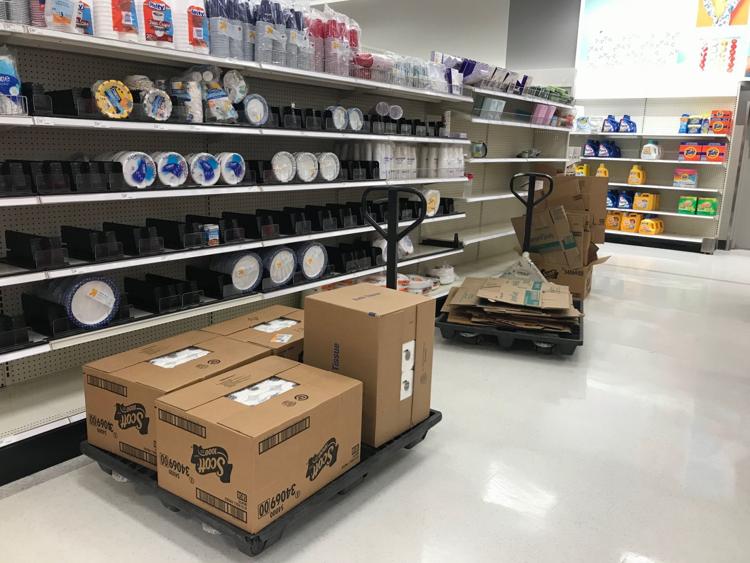 Toilet paper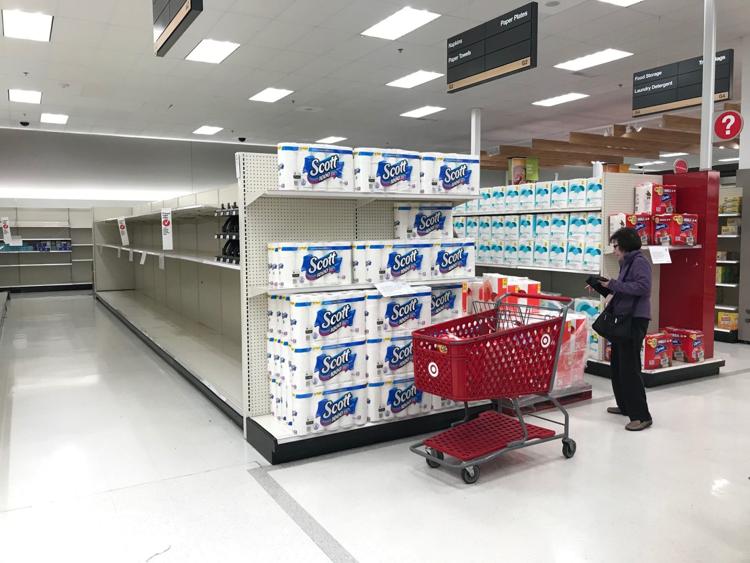 Toilet paper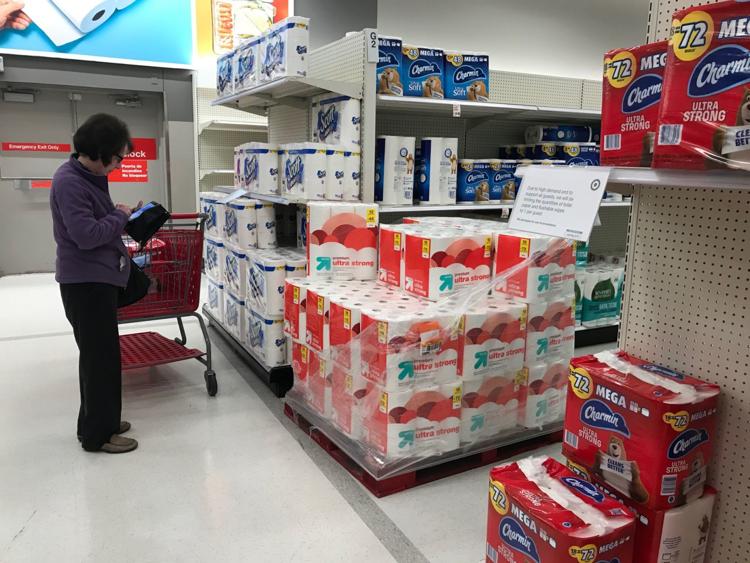 More wipes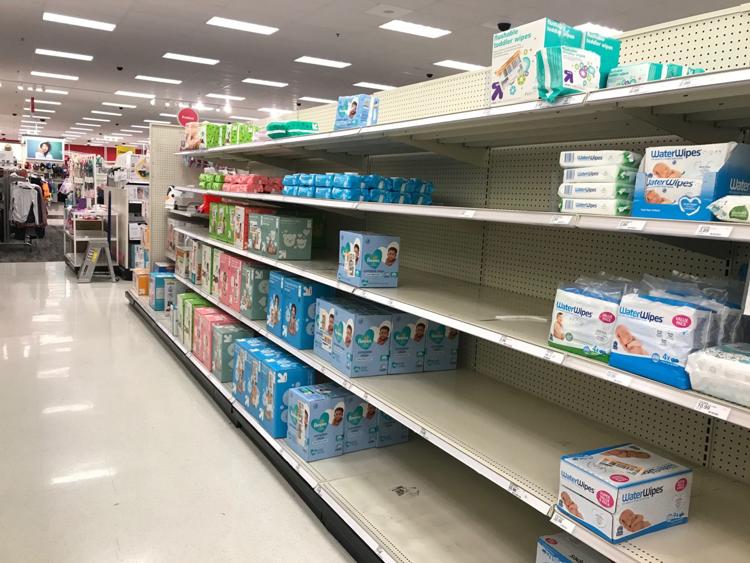 Restocking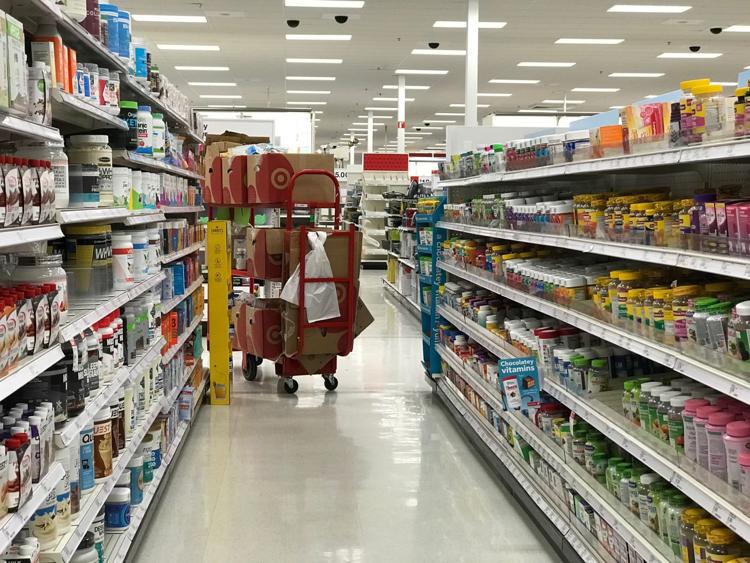 Disinfectant wipes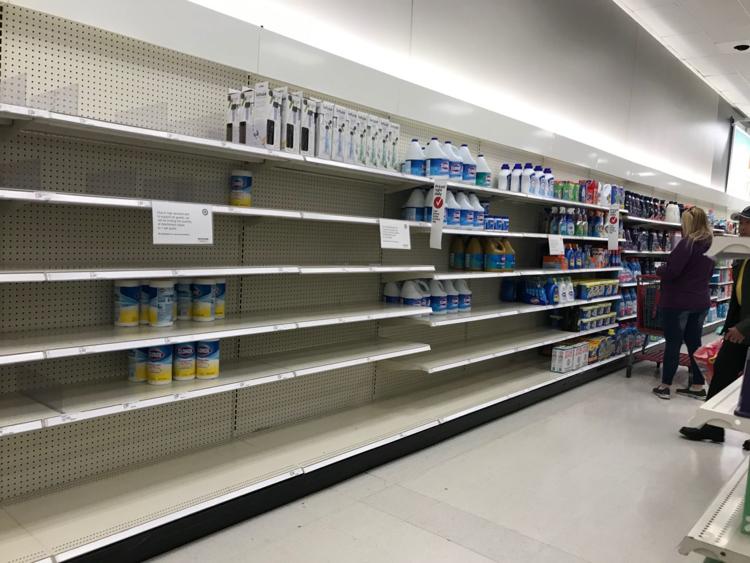 Raley's eggs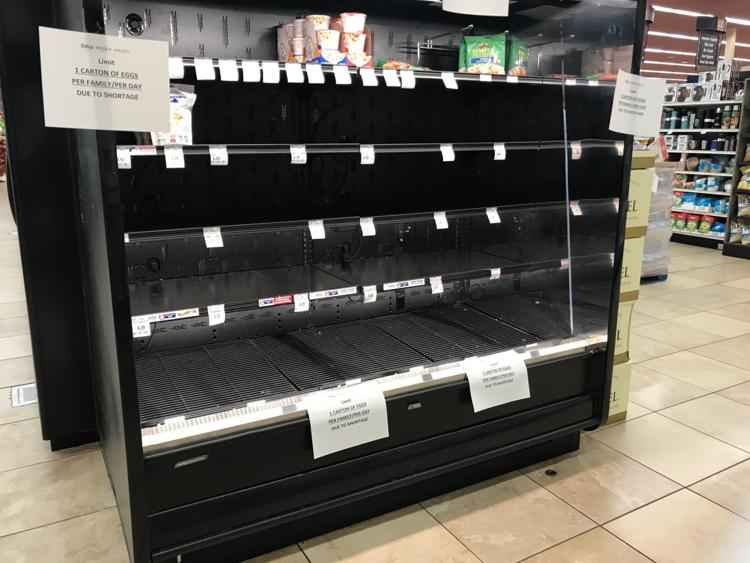 Produce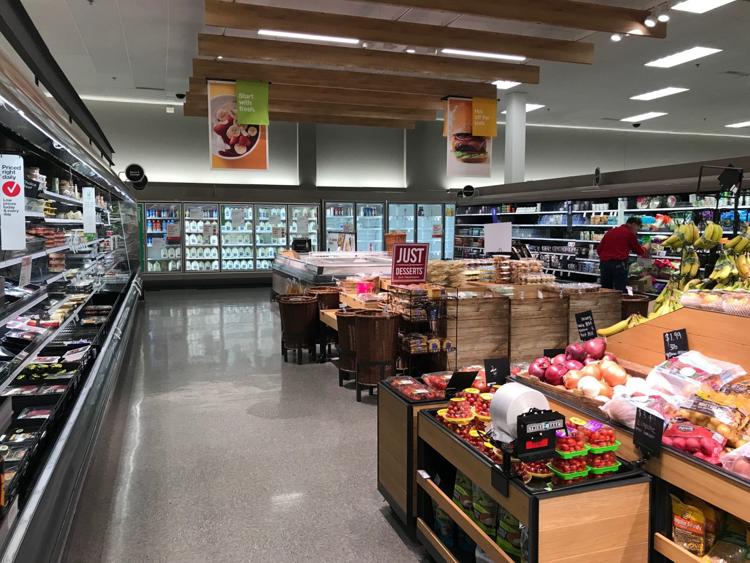 Restocking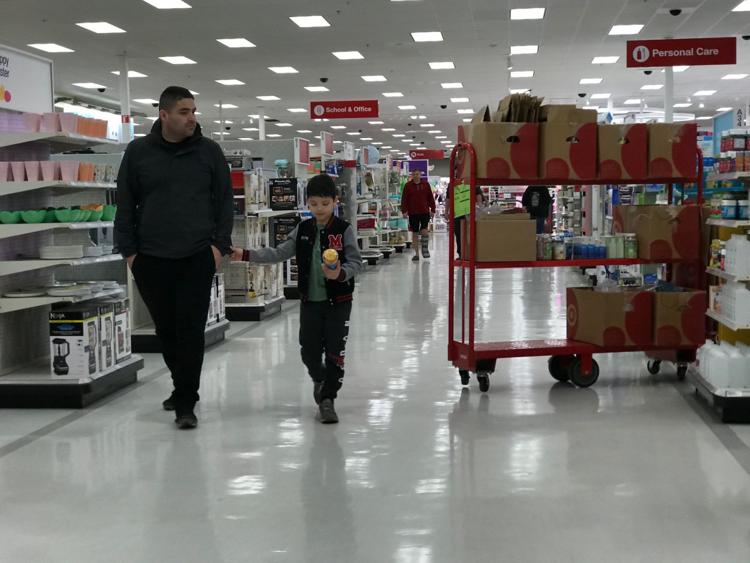 Raley's barriers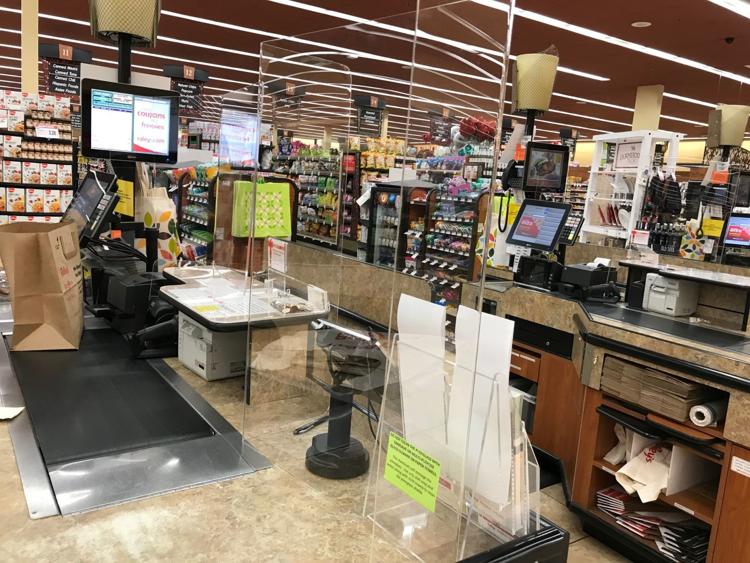 Raley's bulk foods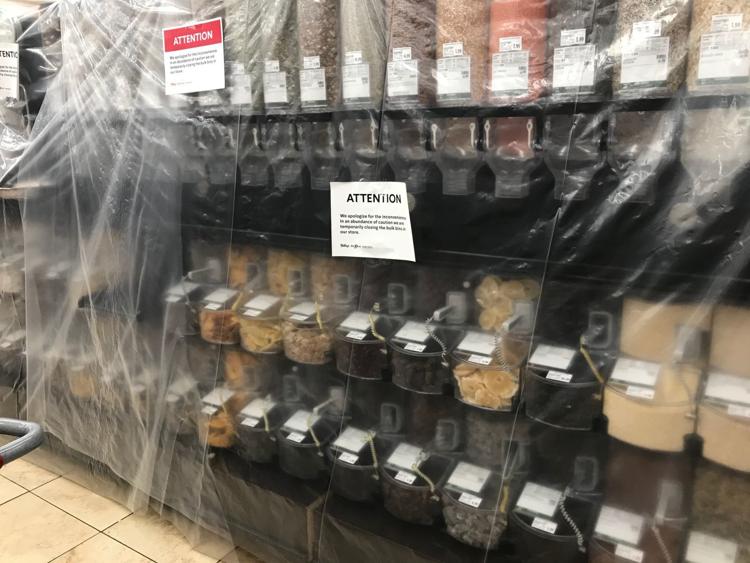 Water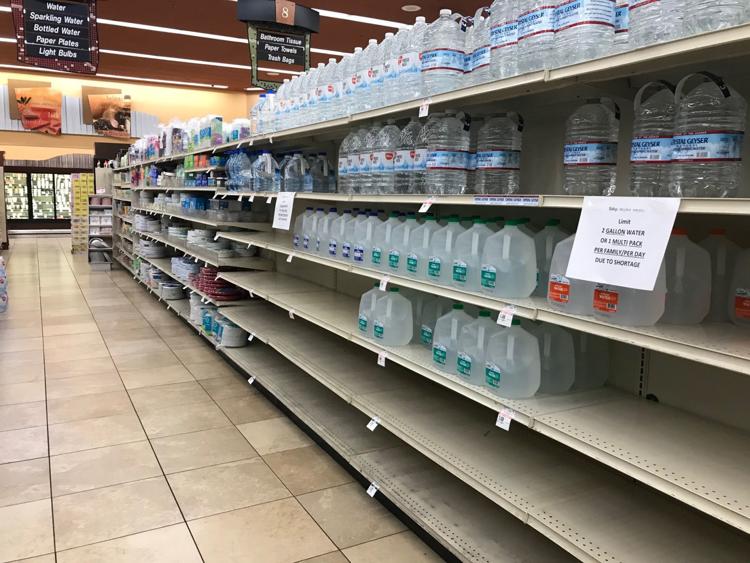 Raley's check out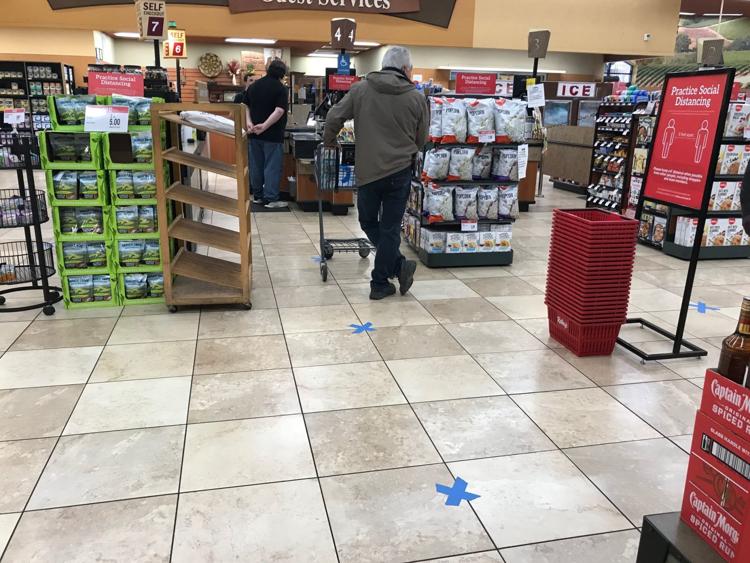 Raley's signs
Squeeze Inn Hamburgers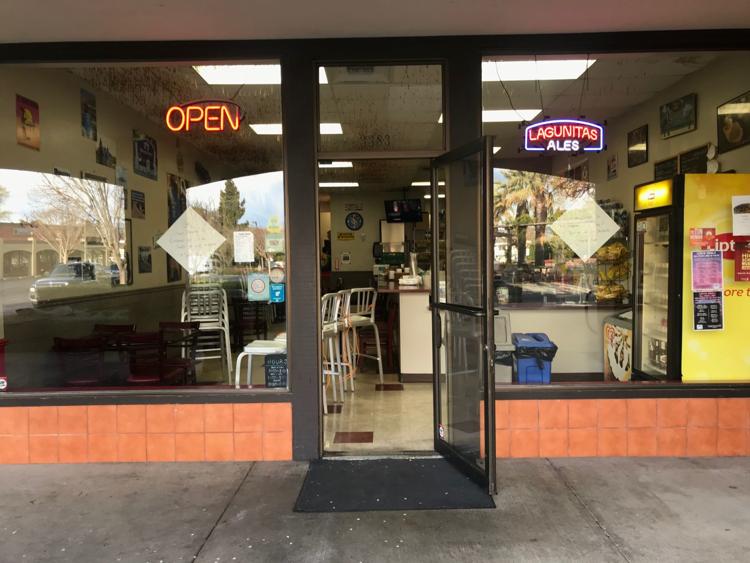 The parking lot at Redwood Plaza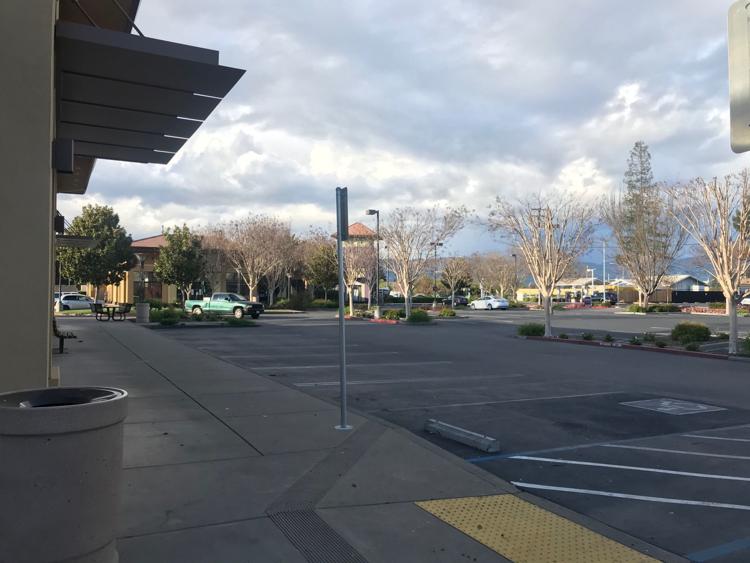 Demand increases for Napa food relief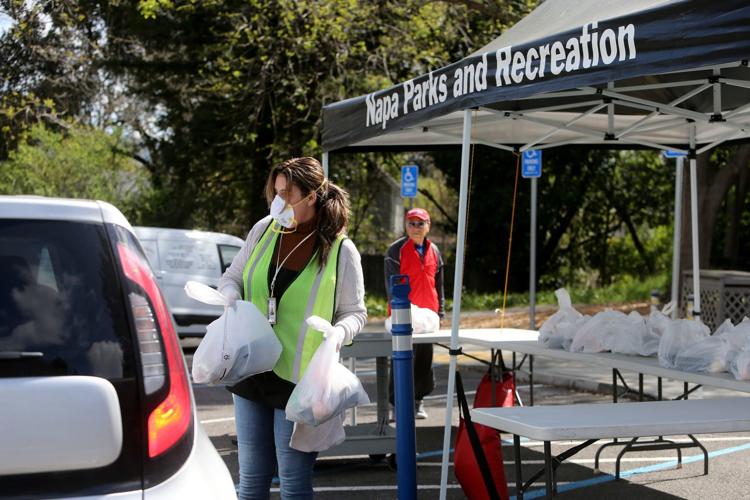 St. Helena Safeway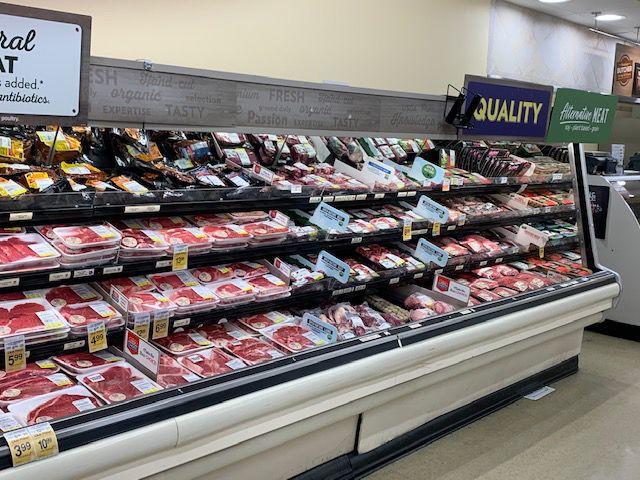 St. Helena Safeway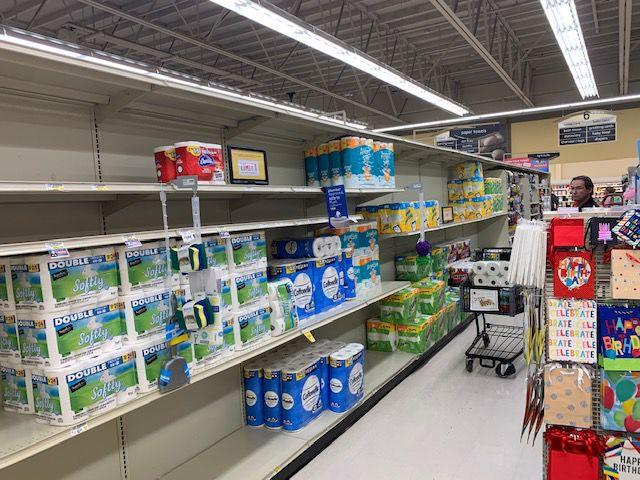 Napa Target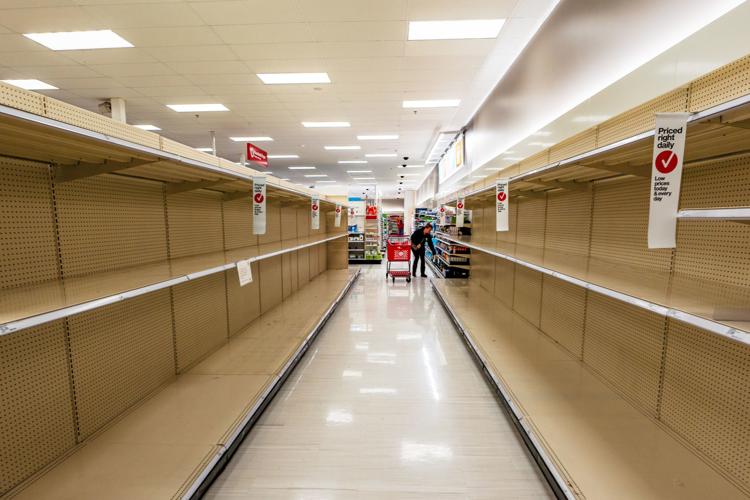 Ciccio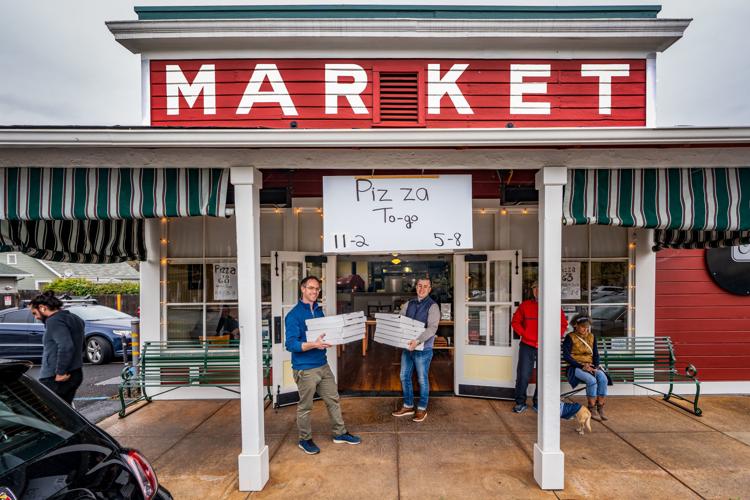 Safeway in St. Helena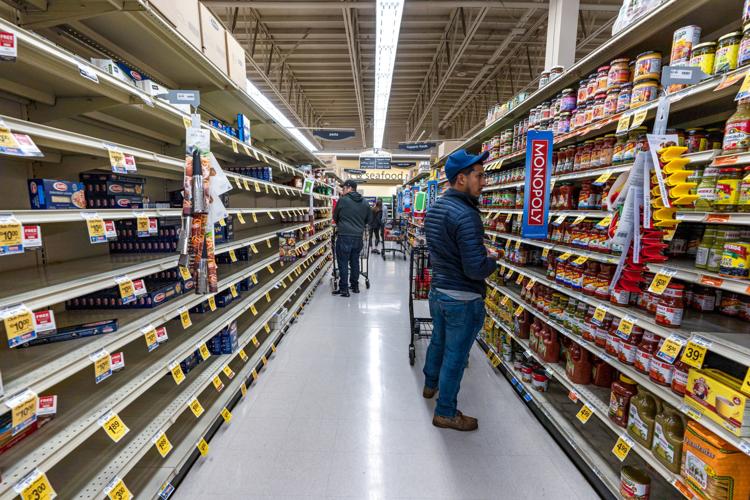 Milk at Raley's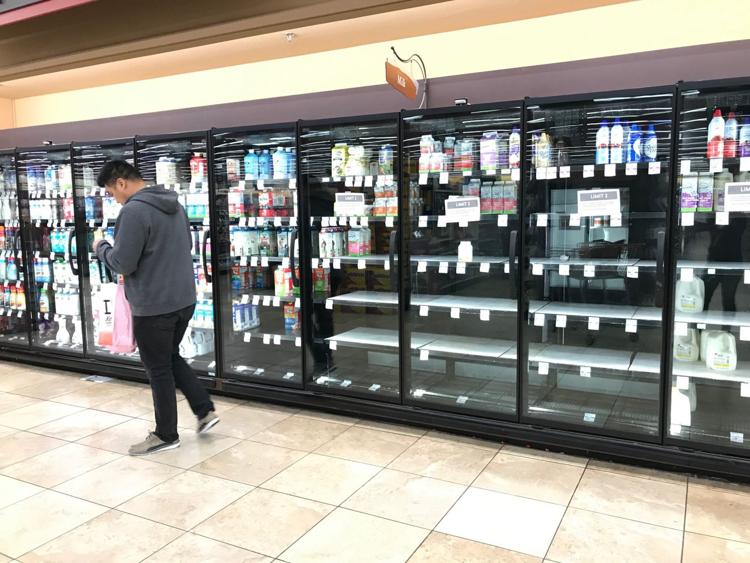 Umpqua bank
Target toilet paper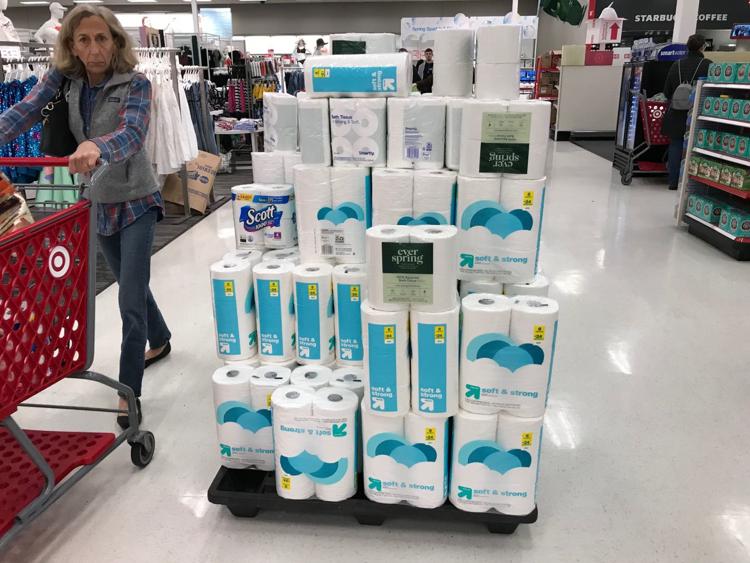 Bel Aire shoppers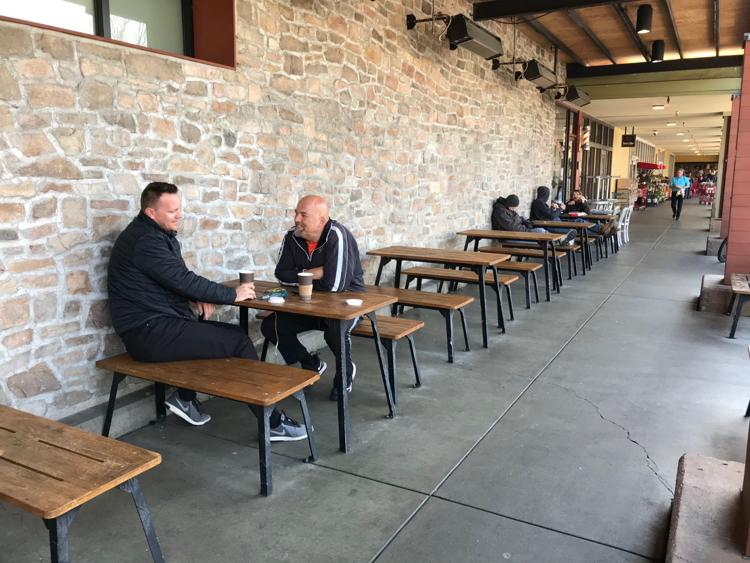 South Napa Target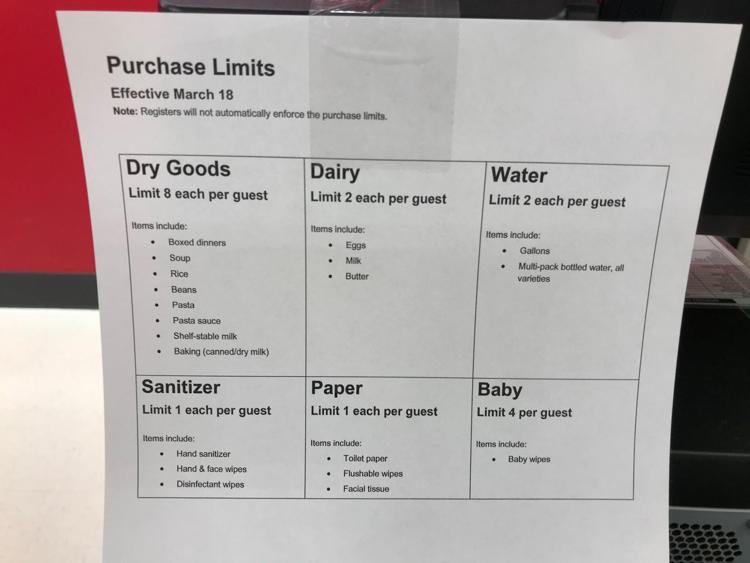 World Market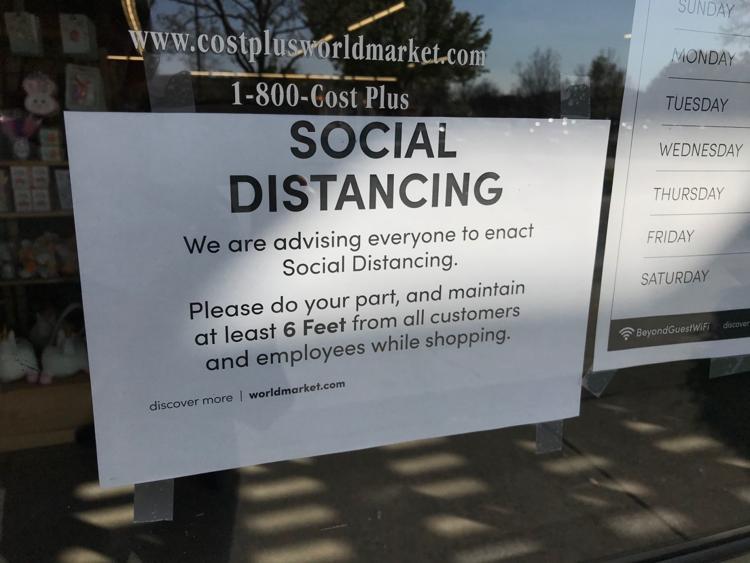 Napa Target shoppers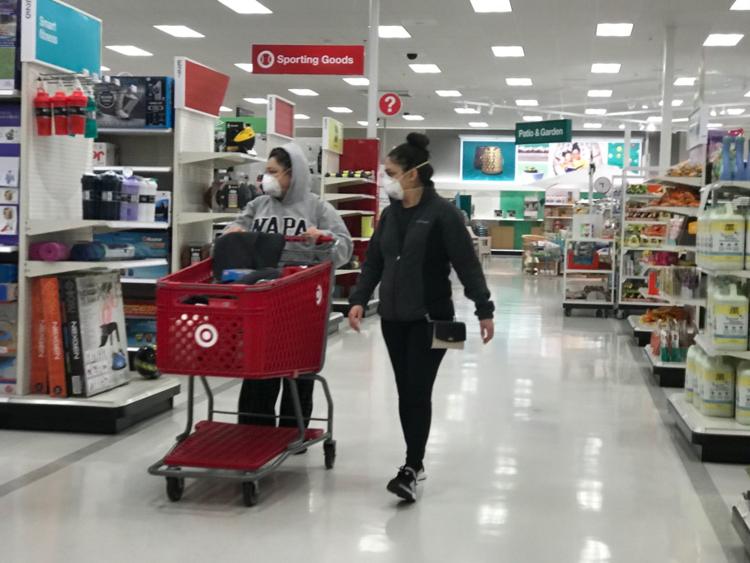 Trader Joe's line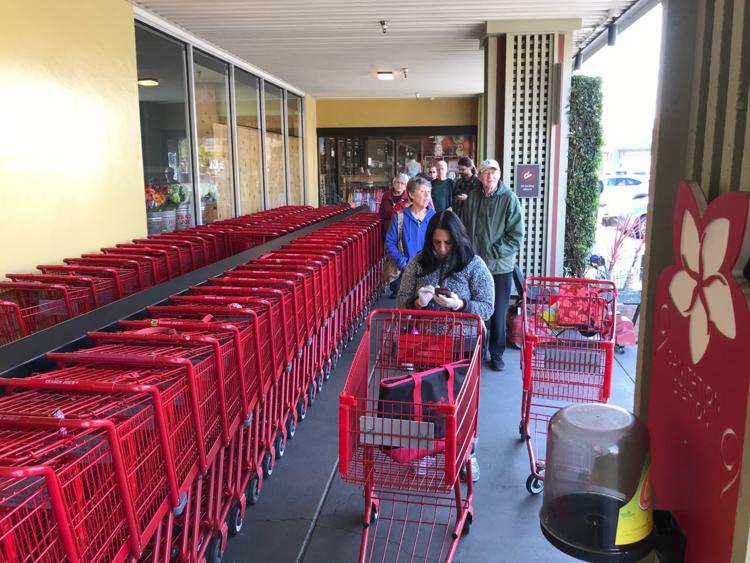 Bel Aire Plaza parking lot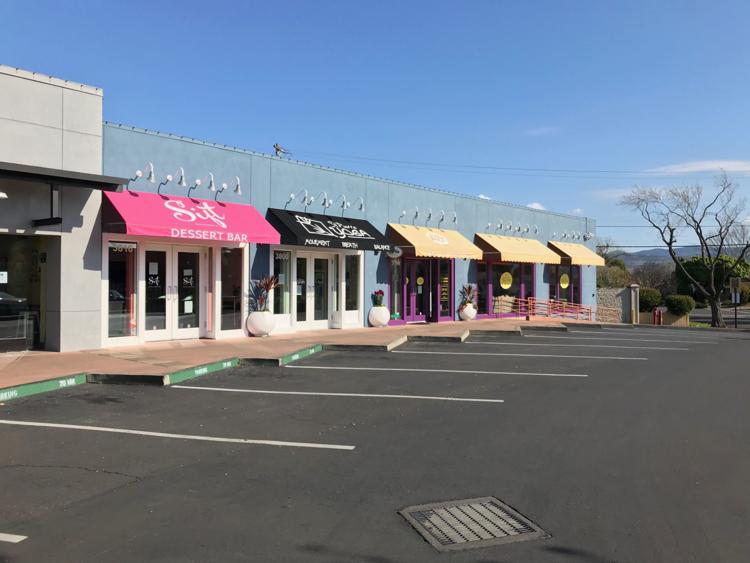 CalMart in Calistoga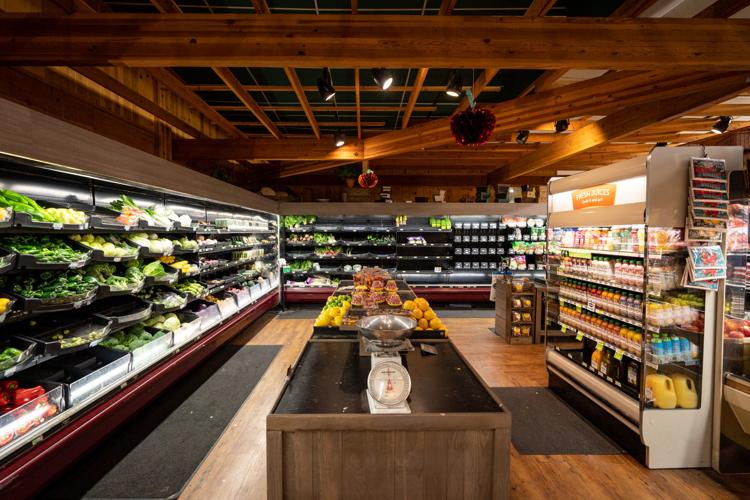 CalMart in Calistoga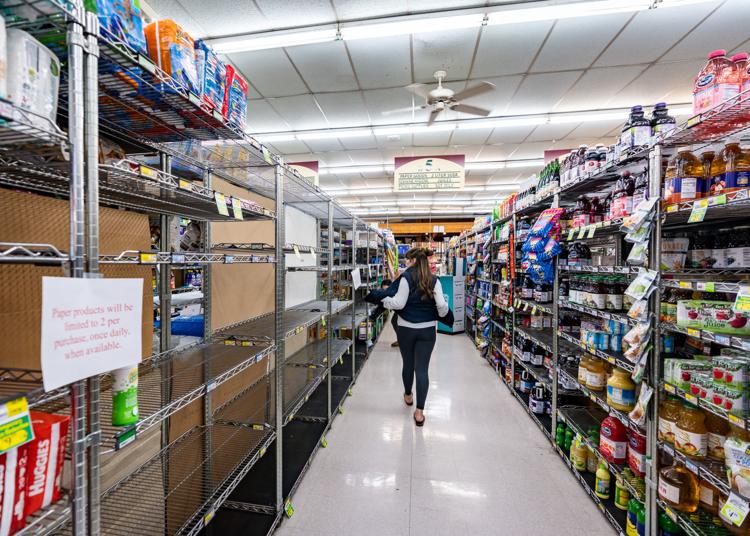 Whole Foods Napa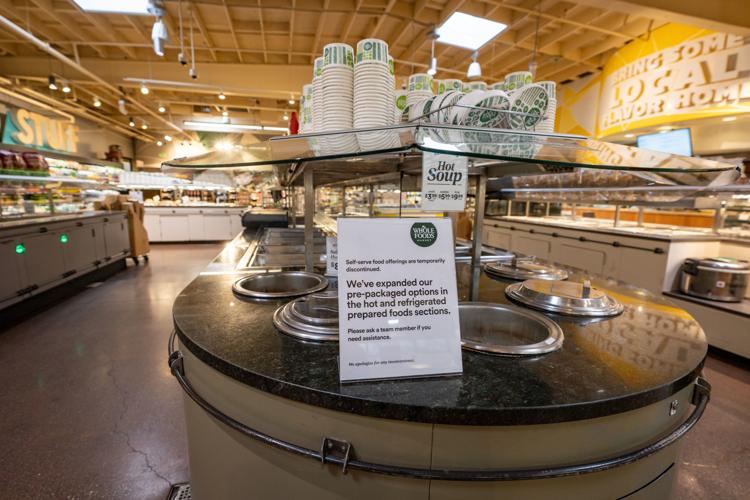 Outside Oxbow Public Market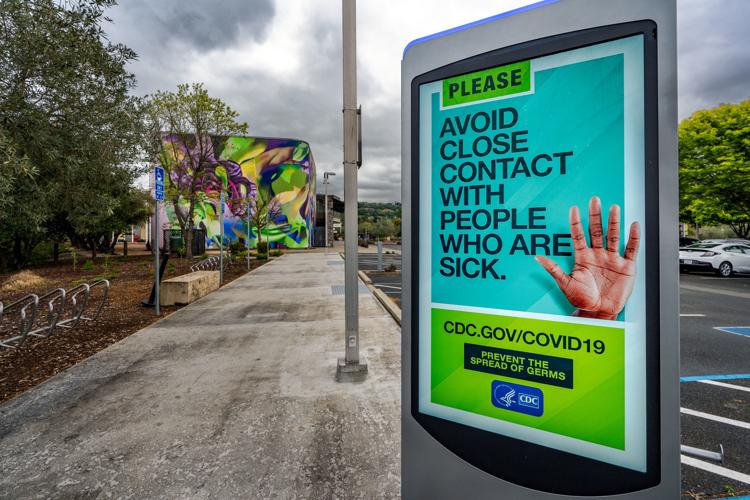 Inside the Oxbow Public Market on Wed. March 18.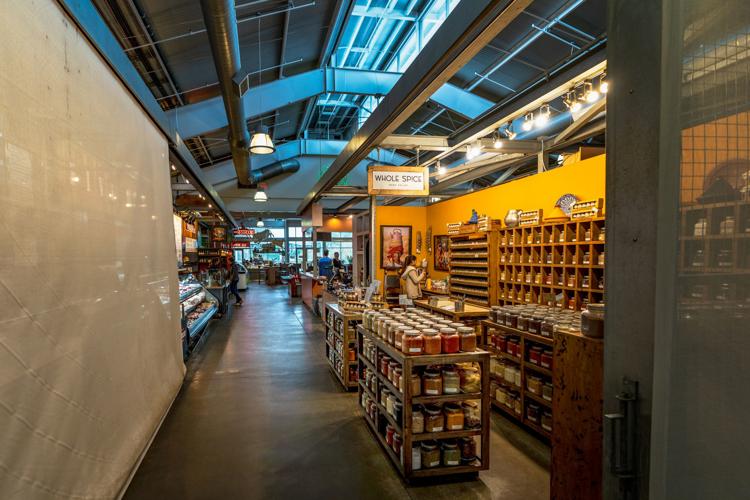 Inside the Oxbow Public Market on Wed. March 18.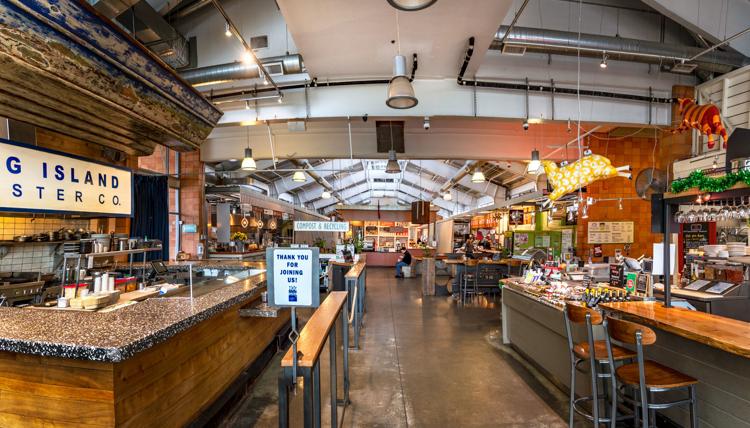 Lululemon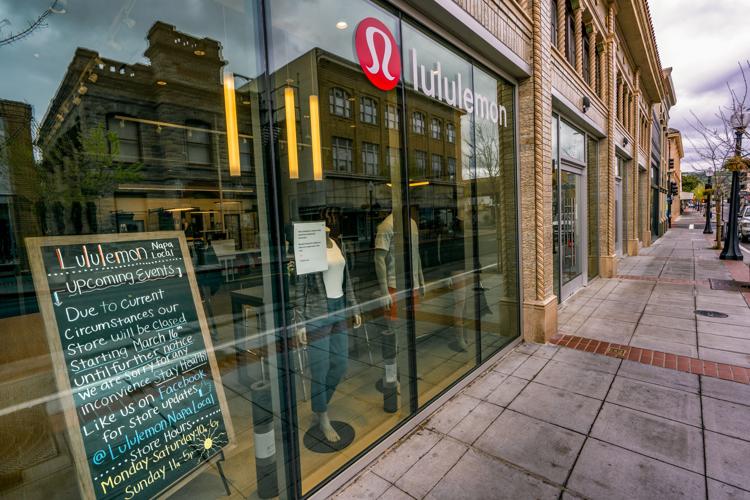 Oxbow Public Market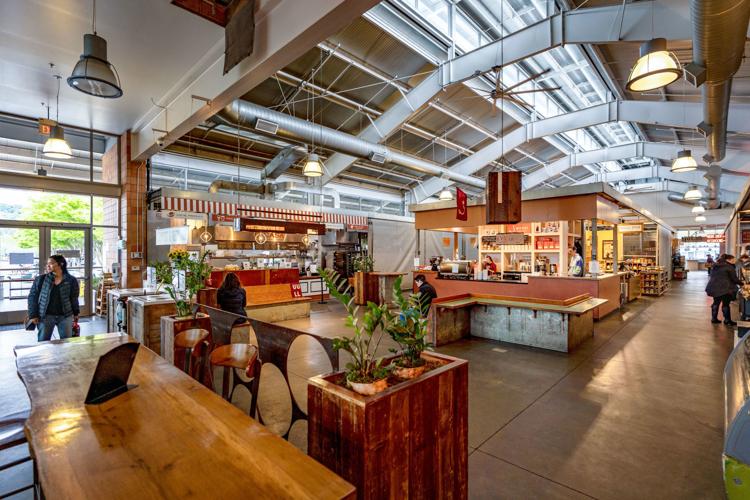 Peet's without customers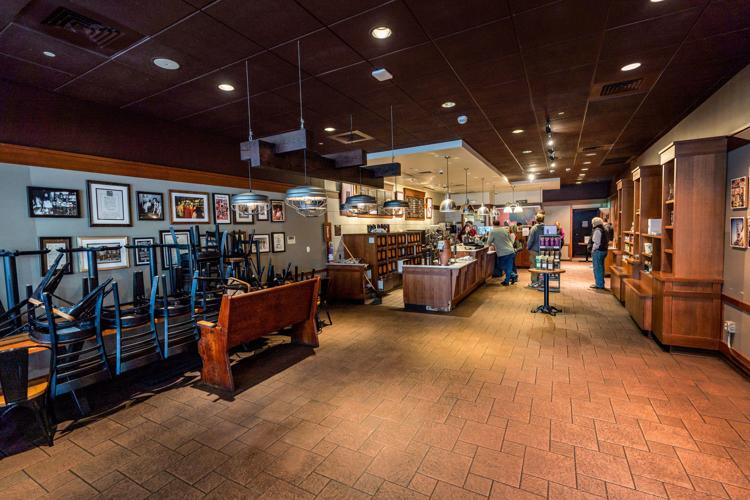 Archer Hotel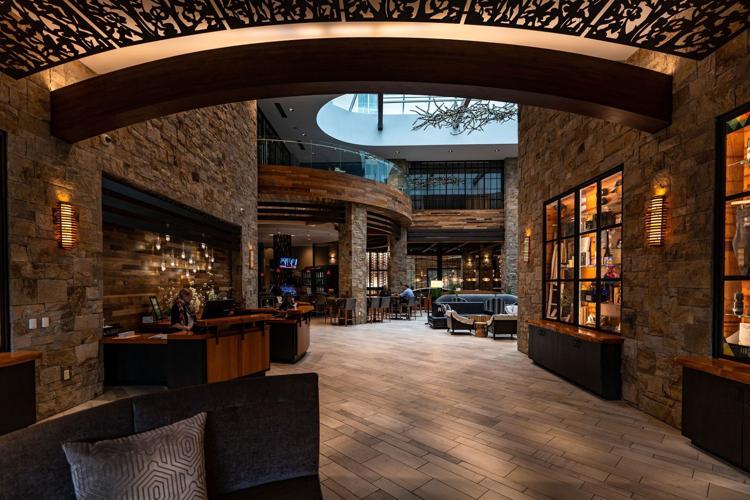 Napa Premium Outlets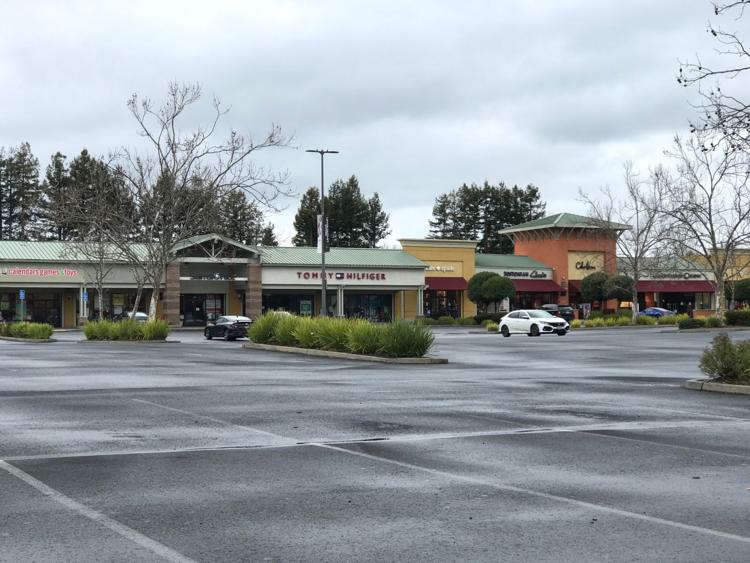 Calistoga school lunch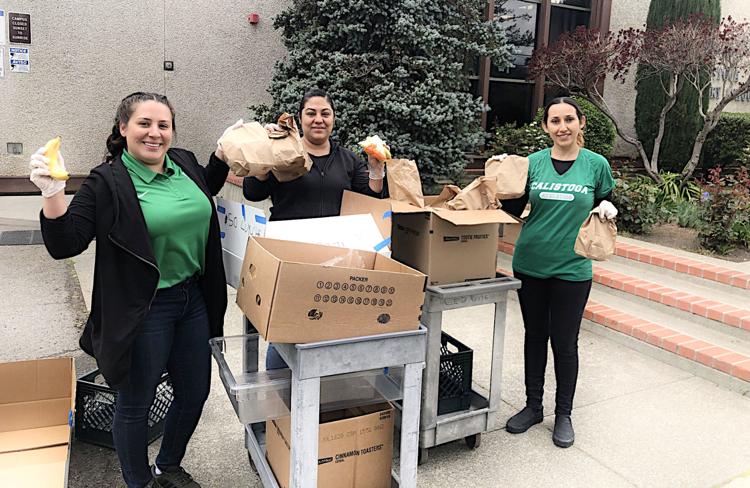 School offers free meals for kids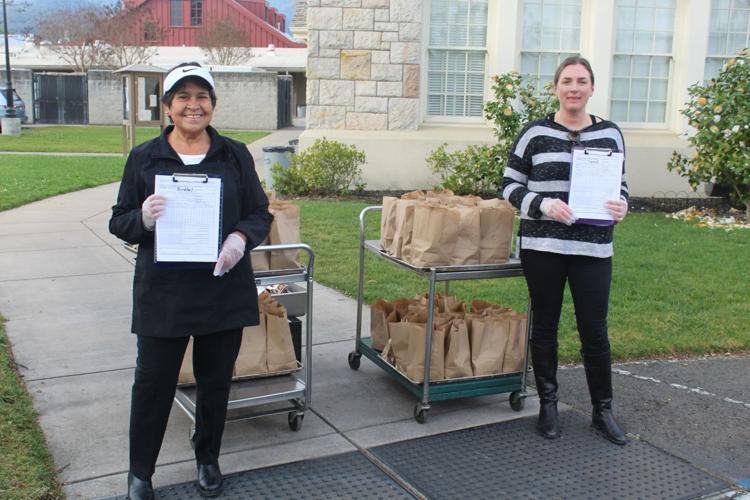 La Morenita lunch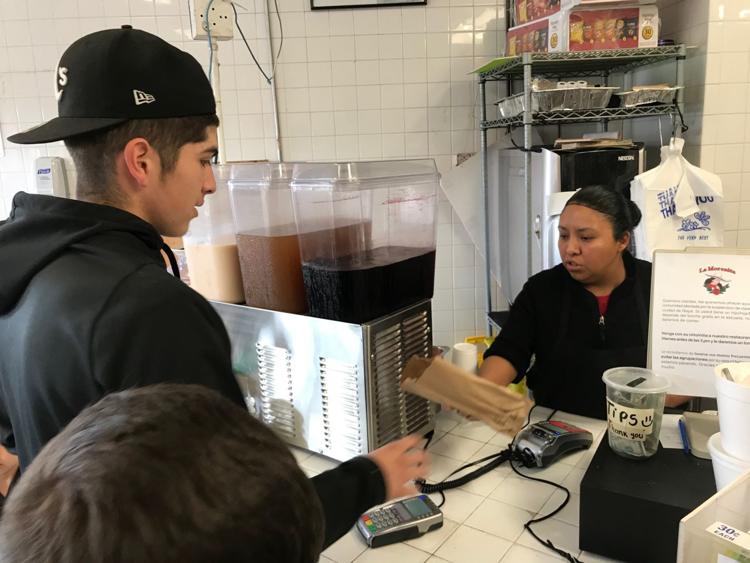 Coronavirus precautions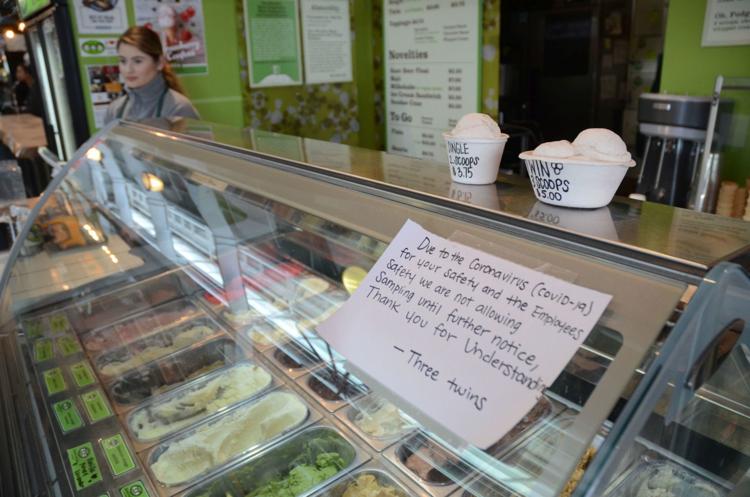 Coronavirus Precautions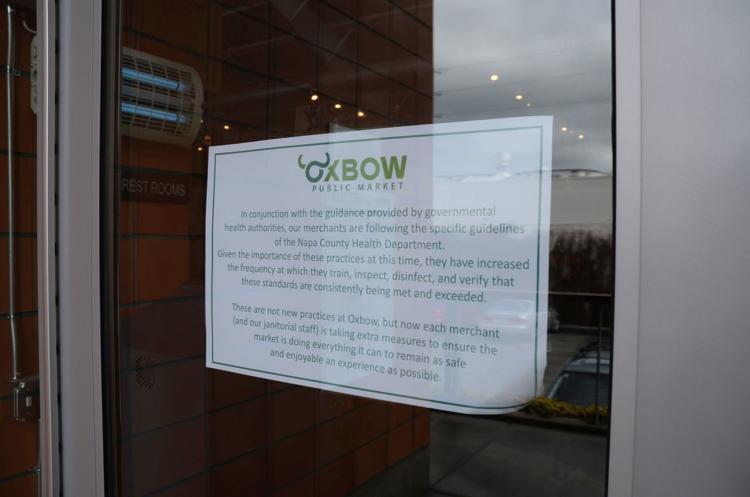 Coronavirus precautions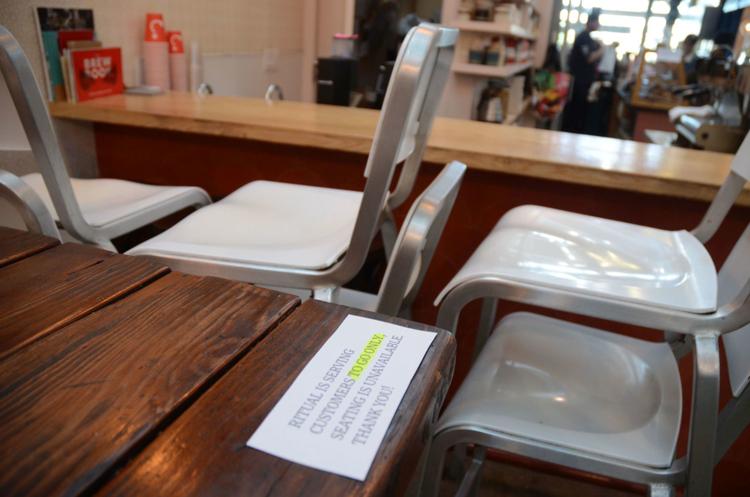 Beringer closed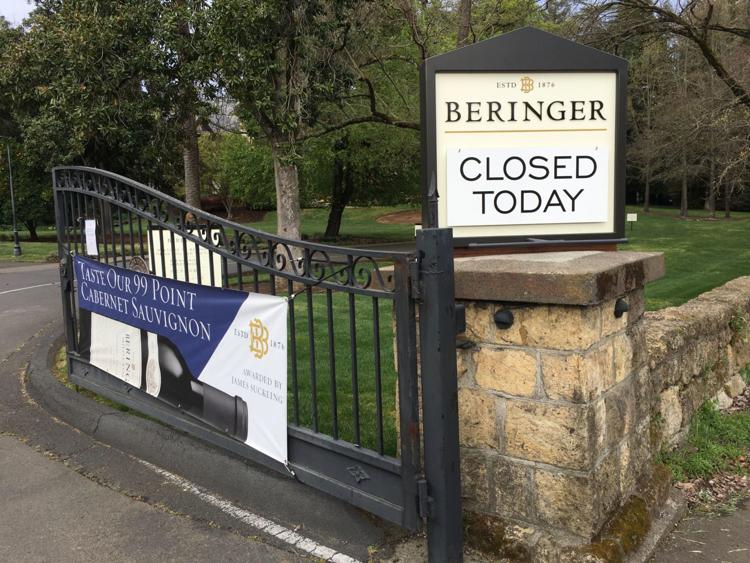 Calistoga Farmers' Market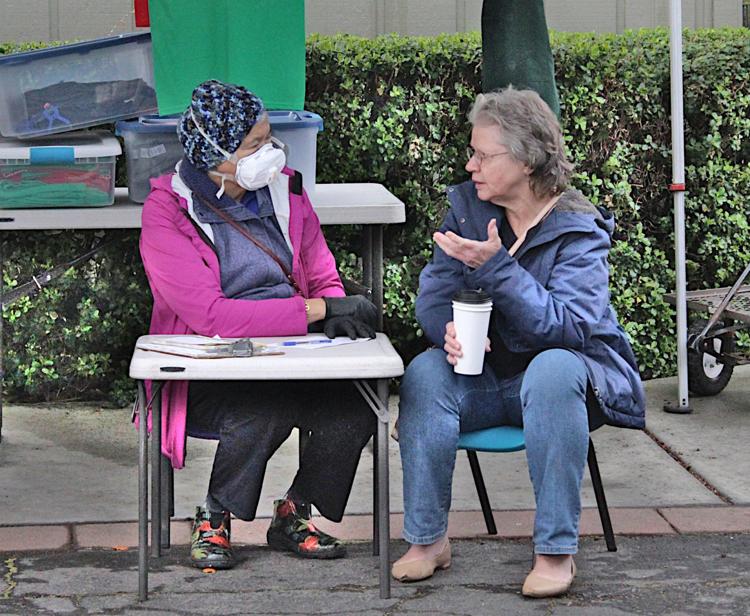 Trader Joe's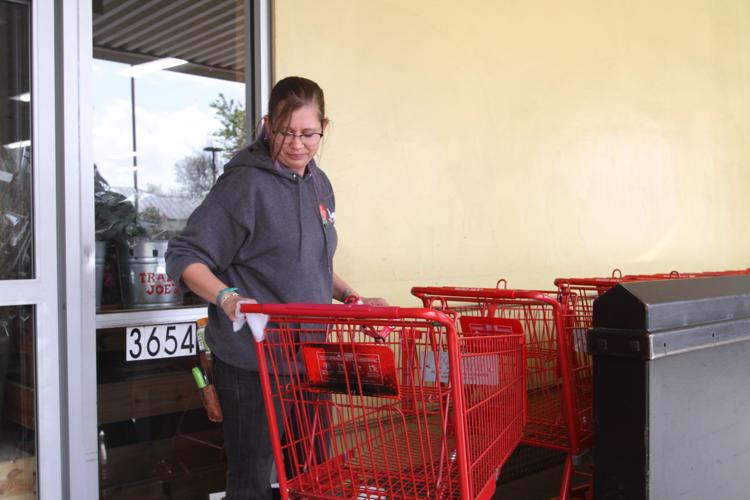 Coronavirus -- Hand sanitizer sold out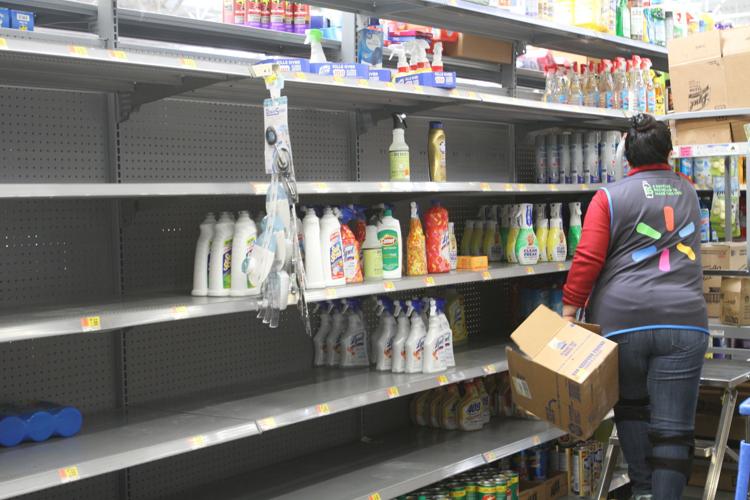 Carol Shour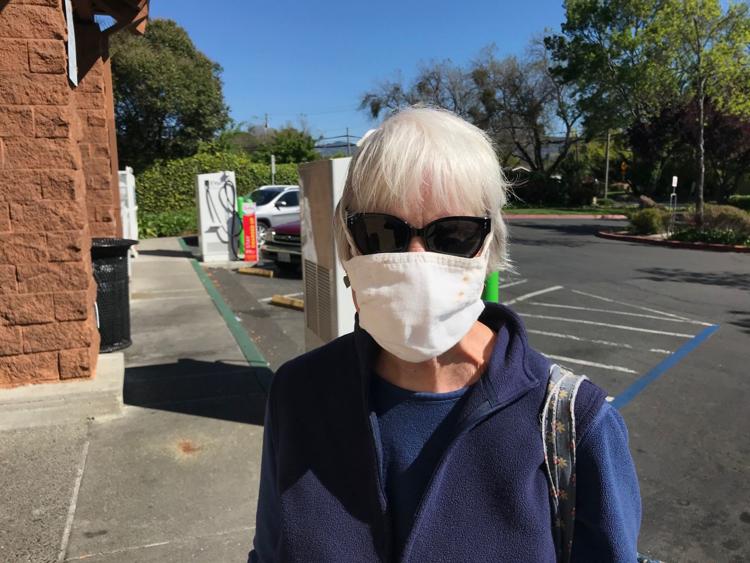 Safeway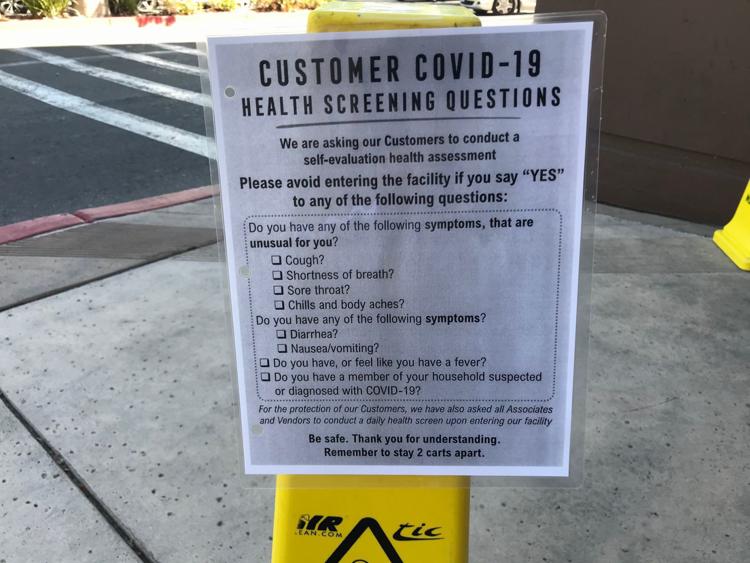 Safeway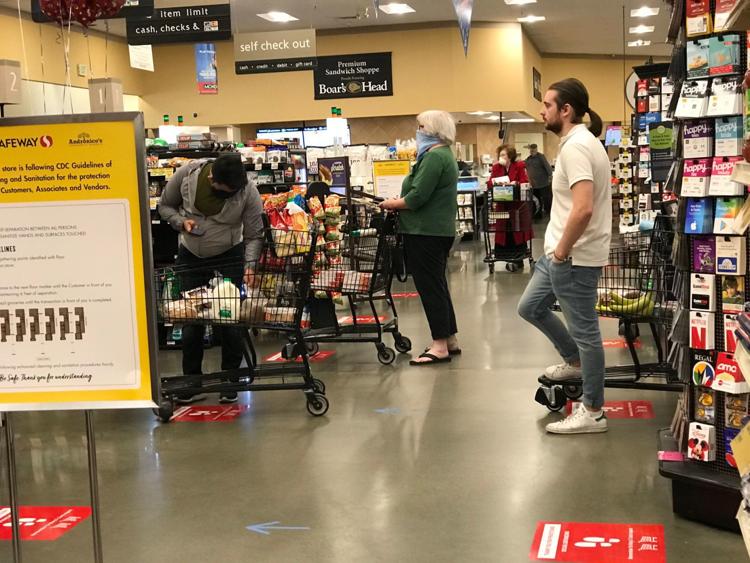 Safeway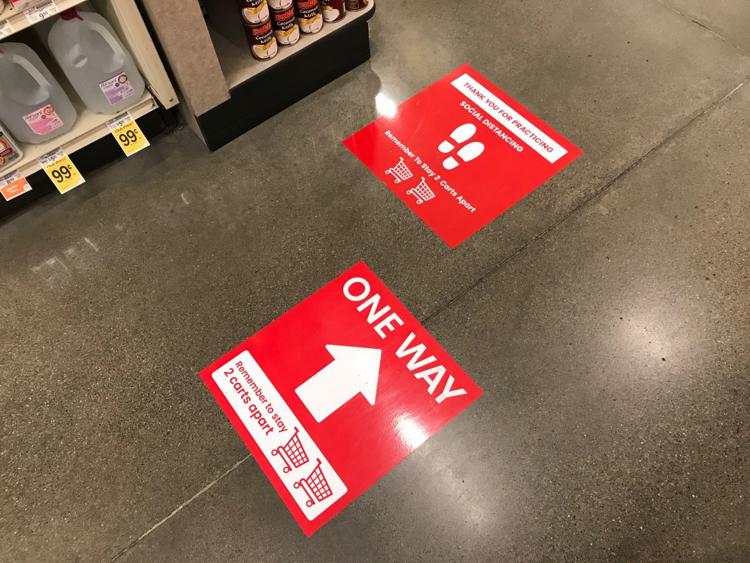 Safeway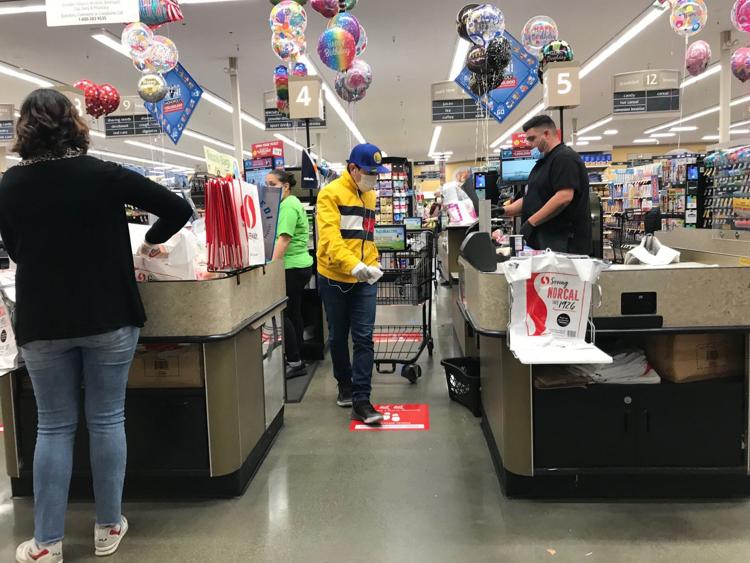 Lucky
Trader Joe's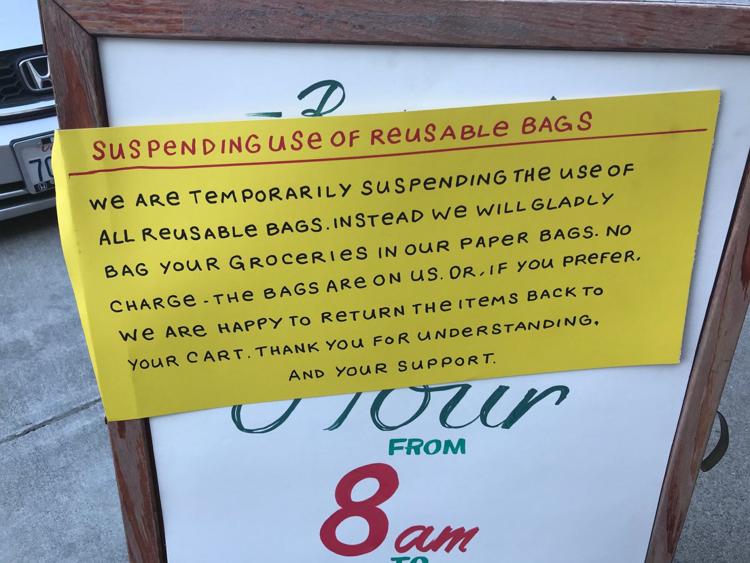 Whole Foods benches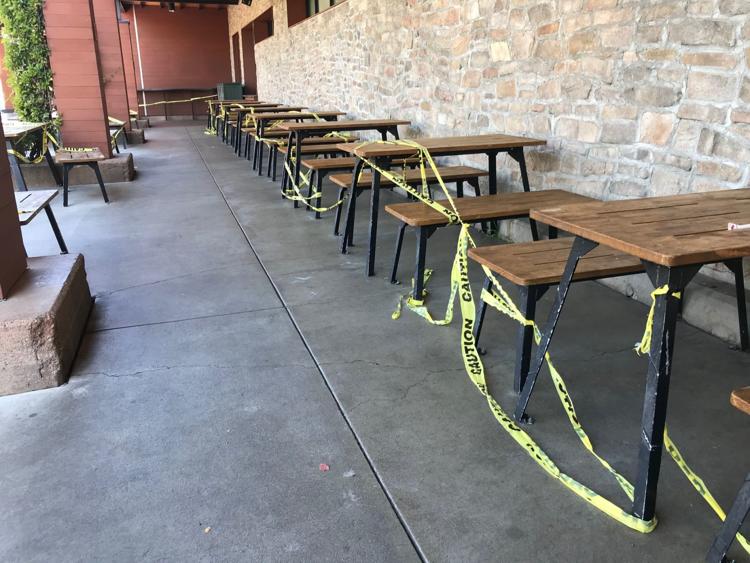 Trader Joe's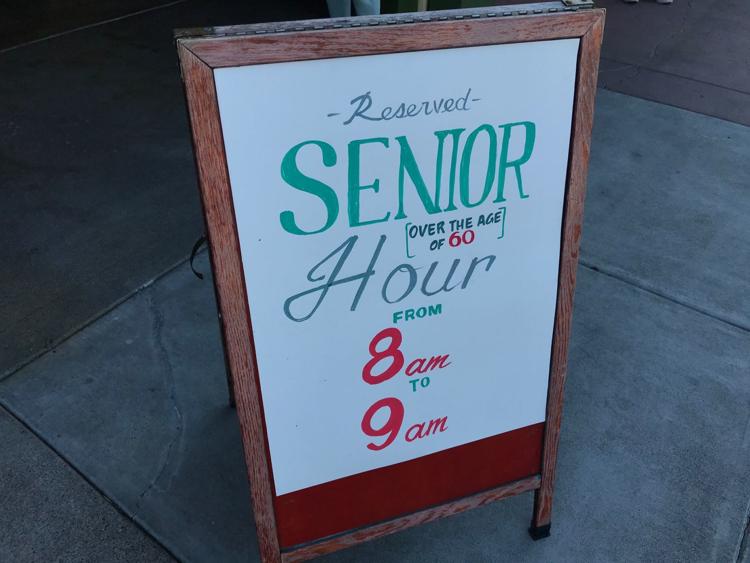 Whole Foods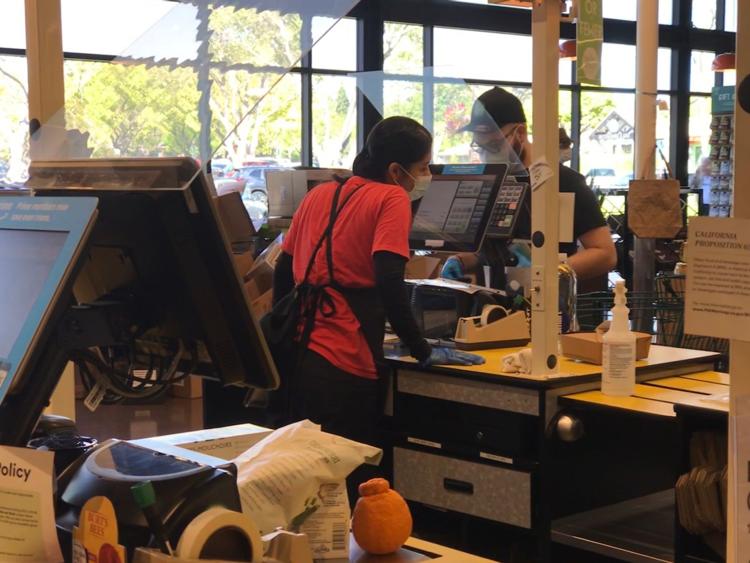 Whole Foods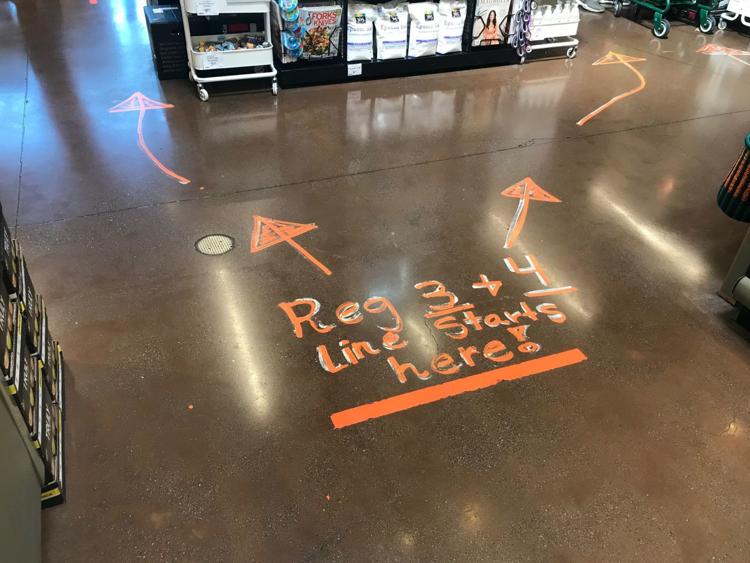 Whole Foods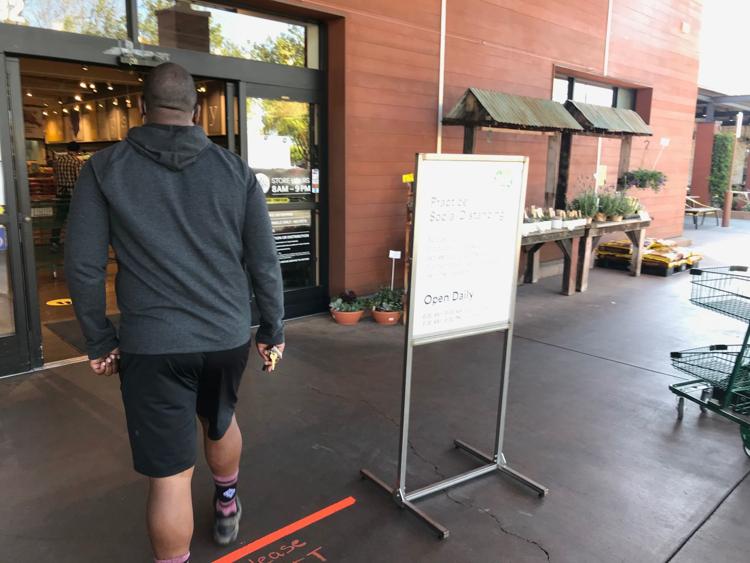 Whole Foods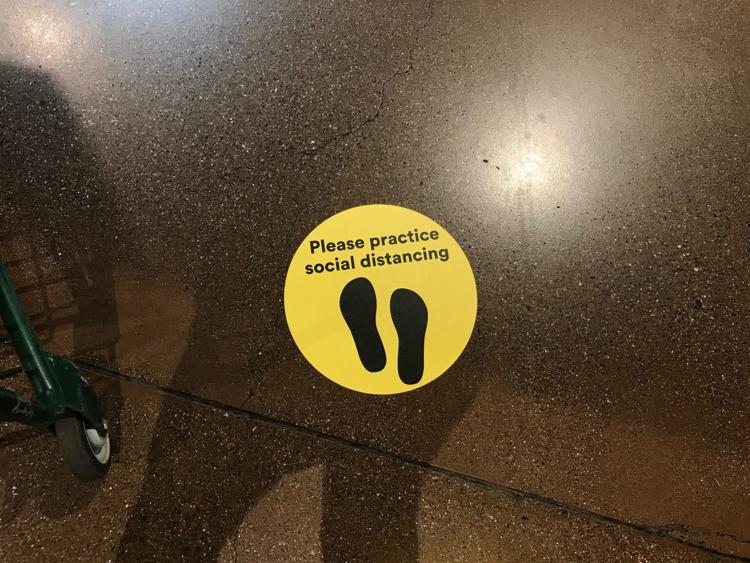 Whole Foods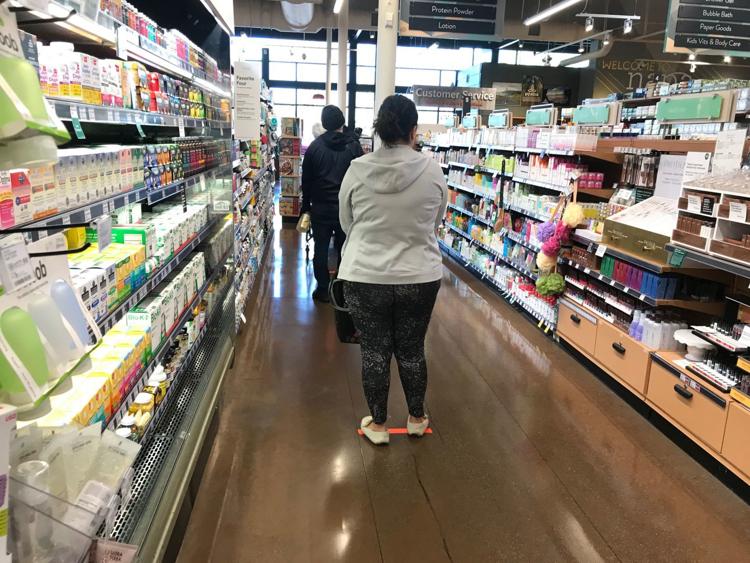 Grocery Outlet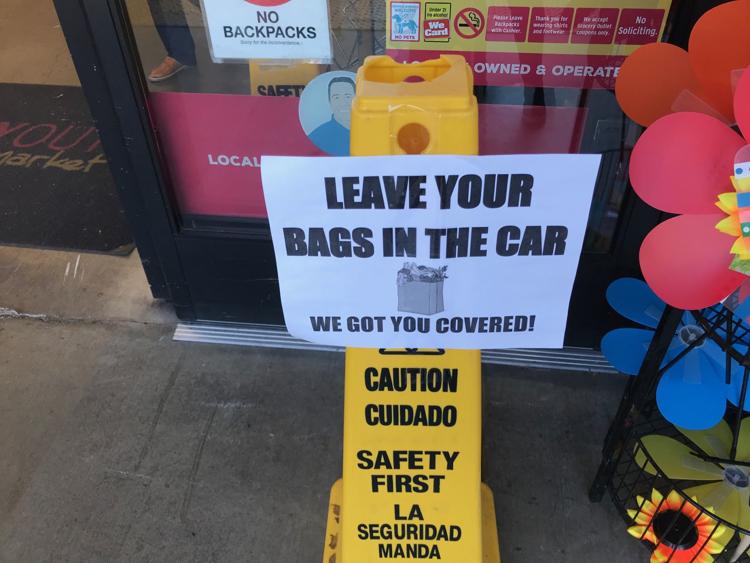 Grocery Outlet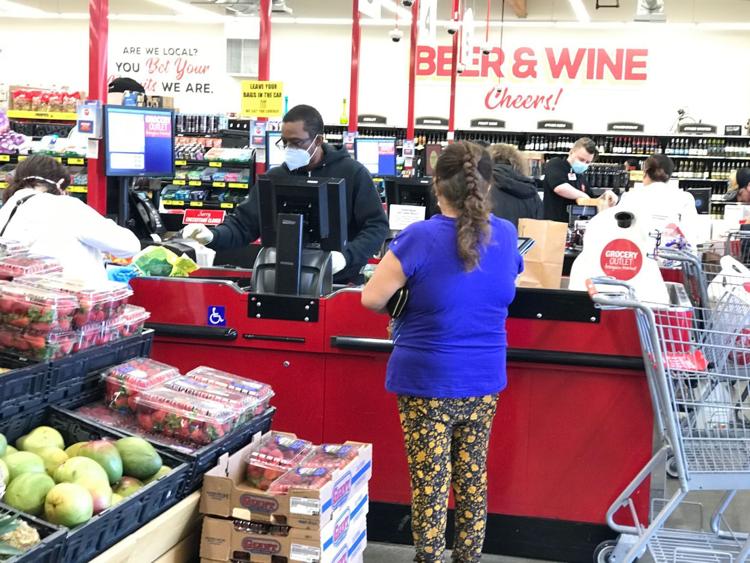 Grocery Outlet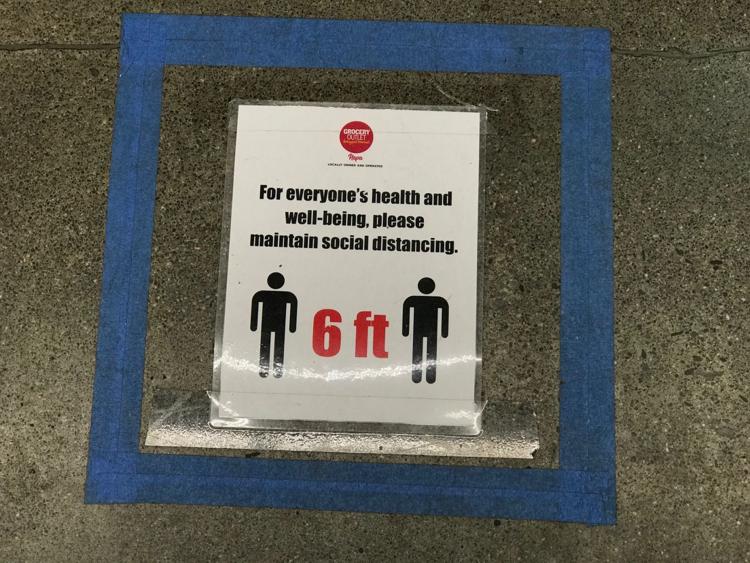 Concerned about COVID-19?
Sign up now to get the most recent coronavirus headlines and other important local and national news sent to your email inbox daily.