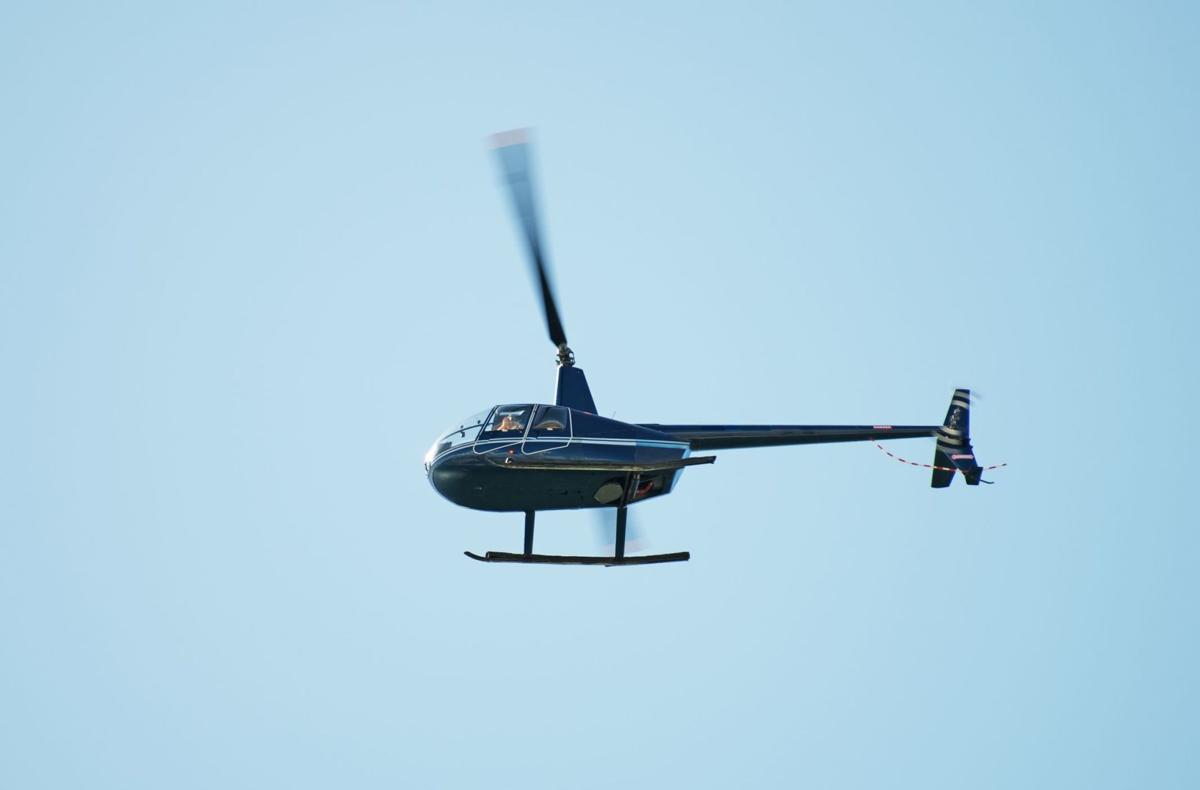 Residents in the June 5 election will decide whether to ban new personal-use heliports and airports from being built in most of Napa County, with both proponents and opponents ready to give them voting advice.
Proponents say helicopters flying to and from houses in unincorporated areas is a bad mix with the vineyards and rural neighborhoods of Napa Valley. They see Measure D and its restrictions as the answer.
"The more helicopters we have, the more noise we have," said George Caloyannidis, who has spearheaded the measure.
But Measure D has opponents, among them state Sen. Bill Dodd, D-Napa and the Helicopter Association International. Opponents say Napa County hasn't approved a personal-use heliport in three decades.
"Measure D is a solution in search of a problem," said political consultant Matt Rexroad, who is also a Yolo County supervisor and is associated with the No on Measure D effort.
Both sides say they will have campaigns, though the profiles look to be much lower than the battle over Measure C, the oak and watershed initiative, also on the June ballot.
About 50 Measure D proponents gathered Tuesday evening at the Napa Valley Country Club. Outside the window, little more than a mile away, loomed Mount George, where the Palmaz family wants to build a personal-use heliport.
Caloyannidis said the event was meant to be a pro-and-con forum, but the opposition didn't send anyone. Instead, those in the room spent part of the time discussing how to spread their "Yes on Measure D" message with signs, through social media and by other methods.
Caloyannidis, who lives near Calistoga, is no newcomer to the helicopter issue. He and his wife Christine Tittel helped convince the county in 2004 to pass a law preventing commercial helicopters from landing at wineries.
The county Planning Commission and Airport Land Use Commission last year voted down the Palmaz proposal, with an appeal pending before the Board of Supervisors on July 10. Measure D proponents don't want to give potential Palmaz-like proposals a second wind.
"I can tell you, and I'm also a Realtor, there are people waiting in the wings," resident Eve Kahn told the gathering.
Once the door is opened, there will be more heliport proposals, she said.
In a phone interview, Cade Clark of the Virginia-based Helicopter Association International said a helicopter is a tool. He expressed concern how Measure D would affect helicopters being used by utilities to fix power lines and poles and by farmers for spraying and other agricultural uses.
"We think there are unintended consequences," Clark said.
The utility restriction potential was brought up in a county report by the law firm Miller Starr Regalia. This possibility hinges on whether under county law PG&E would be considered an "individual owner" and subject to the personal heliport ban on its properties.
Caloyannidis called the PG&E restriction argument "a myth" and "misinformation."
Measure D also addresses helicopter take-offs and landings for agricultural operations such as spraying and frost control, provided the helicopter isn't using an airport. Helicopters could carry only people essential to the operations. Pilots would submit written reports on the operations to the county within 48 hours.
Caloyannidis said some wineries and vineyards have abused their privileges by having executives, winemakers and even tourists in the helicopters.
"We wanted to close that loophole," he said.
Clark said agricultural activities are already regulated. Measure D would add another burden.
The Napa County Farm Bureau has taken no stand on Measure D.
The county has had a least 12 applications for helipads and airplane landing strips since 1965, according to the county. It approved six of them – two for St. Helena Hospital – as well as two for limited periods. It denied two requests and two were withdrawn.
One of the higher-profile cases took place in 2005. Developer and San Diego Chargers owner Alex Spanos and his son-in-law, Ronald Berberian, proposed building a helipad on Pritchard Hill near Lake Hennessey. Berberian withdrew the application after neighbors protested.