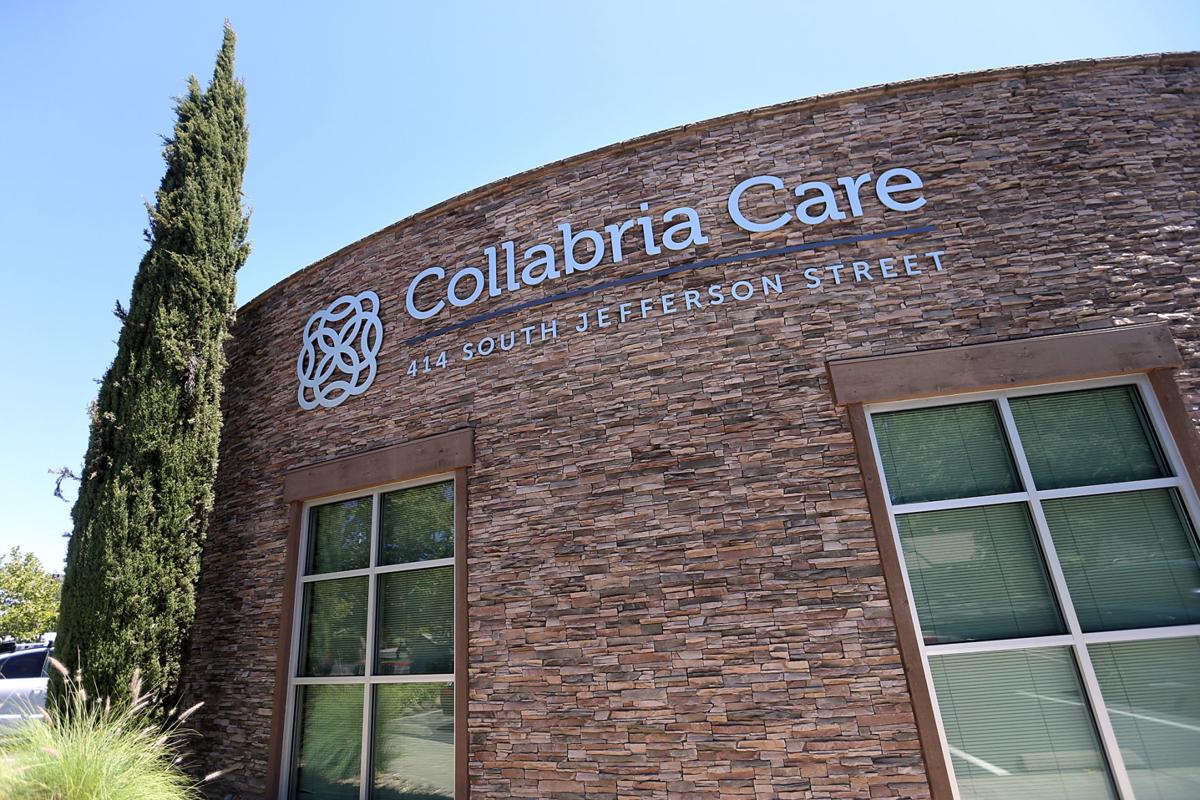 Facing flattening reimbursements, increased competition and rising demand for services, Napa County nonprofit Collabria Care announced Thursday it has become part of the St. Joseph Home Care Network.
The merger was effective at the beginning of July.
The St. Joseph Home Care Network is part of the St. Joseph Health system. Queen of the Valley Medical Center in Napa is a St. Joseph Health hospital.
"We don't think we could find a better aligned partner than St. Joseph Home Care Network," said Collabria Care President and CEO Linda Gibson. "Our missions are aligned and our commitment to the community is very similar."
"This move helps ensure the sustainability of this organization for many years to come," said Joanne Sutro, director of development and communications at Collabria Care.
For at least the next three years, Collabria Care, which serves people experiencing the transitions of aging, living with chronic illness or facing the end of life, will retain its name, separate nonprofit status, leadership team, board of directors and authority over operations, said a news release from Collabria Care.
Gibson noted that today's health care marketplace faces many changes. Besides "flattening" reimbursement, there is much more competition for hospice care.
Collabria Care used to be the only hospice provider in town, she said. Today in Napa County, there are as many as five to seven additional hospice providers, most of which operate as for-profit companies.
Choice is important for health care consumers, but if those five or seven other hospice companies work with even just one or two patients a day in Napa County, "that has a direct impact on our financial sustainability," said Gibson.
Gibson noted the merger will bring other cost savings. Services that Collabria Care currently outsources, such as information technology and billing, can now be operated by the St. Joseph organization.
"That will help improve operations and help us be more efficient and effective," said Gibson.
Notably, St. Joseph Home Care Network will support capital improvements at Collabria Care such as infrastructure and technology upgrades, as well as program expansion and new program development.
Additionally, "because we're going to be part of a larger organization we will be able to negotiation better rates for medications and supplies we use for patient care. And even office supplies," said Gibson.
The St. Joseph organization will also help fund improvements including an updated HVAC system, new paint, carpet and other necessary updates.
Gibson explained that aging baby boomers are living longer, but with more chronic disease than previous generations.
"In response, Collabria Care has been preparing for how to best meet the increased future demand for its specialized services and programs," she said.
By becoming a part of St. Joseph Home Care Network, Collabria Care "will be in a stronger position to ensure seamless and synergistic care" for people and their families "through the transitions of aging, serious illness including Alzheimer's disease or the end of life," said Gibson.
The St. Joseph Home Care Network and Collabria Care already share the same dedication to "community, collaboration, and shared values," said Mark Provan, regional vice president of St. Joseph Home Care Network.
"This arrangement is an exciting opportunity for both nonprofit organizations to bring together our expertise and talented employees to reach more community members with quality health services, whether in hospital, at a care facility, or in the home," said Provan.
Under the agreement, current staff will remain employees of Collabria Care through at least the end of 2019. No changes to current programs or services are anticipated, said the news release.
The integration will also bring Collabria Care into the St. Joseph Health Northern California organization, a network of hospitals and clinics including the St. Joseph Home Care Network, Queen of the Valley Medical Center, Santa Rosa Memorial Hospital, St. Joseph Hospital – Eureka and Redwood Memorial Hospital.
According to the news release, this integration means Collabria Care patients will have access to more services and "experience a broader continuum of care."
Individuals and families in the St. Joseph Health network will have "greater access to hospice and palliative care services close to home; and all patients should find a smoother, easier process for accessing the care they need—from physician and caregiver communications to medical records to appointment scheduling," said the release.
Other objectives of the merger include:
Providing patients with a better understanding of their care options as their conditions change.
Reducing unnecessary admissions and readmissions to hospitals through the better coordination and management of care and access to medical records.
Utilizing a common information system for managing patient health.
Facilitating operational improvements.
While the merger certainly is a change, this isn't the first time Collabria Care has partnered with another organization.
In fact, the Collabria Care hospice program started at St. Helena hospital in 1979. Eventually St. Helena Hospital and The Queen decided to create a joint venture to expand hospice to all of Napa County.
At that point, a new nonprofit was founded – the beginning of what is called Collabria Care today.
"Essentially we're going back to our roots" by working with the Queen again (via St. Joseph Health) "which to me is very exciting," said Gibson.
Gibson stressed that Collabria Care will continue to raise funds for its community services. All donations made to Collabria Care, including bequests, will continue to be used exclusively for Collabria Care services, programs and operations.
"We have to stand our own two feet operationally," Gibson said. "We have to continue to operate efficiently, effectively and sustainably."
In Napa County, many donors support both Collabria Care and the Queen, noted Sutro. She doesn't want supporters to think that because Collabria Care is now integrated with the St. Joseph Health organization that there's no need to support the organizations individually.
"We are responsible for our own fundraising," Sutro emphasized.
"We're going to continue to need and depend on the generosity of our community to ensure that our services can continue," said Gibson.
Get local news delivered to your inbox!
Subscribe to our Daily Headlines newsletter.