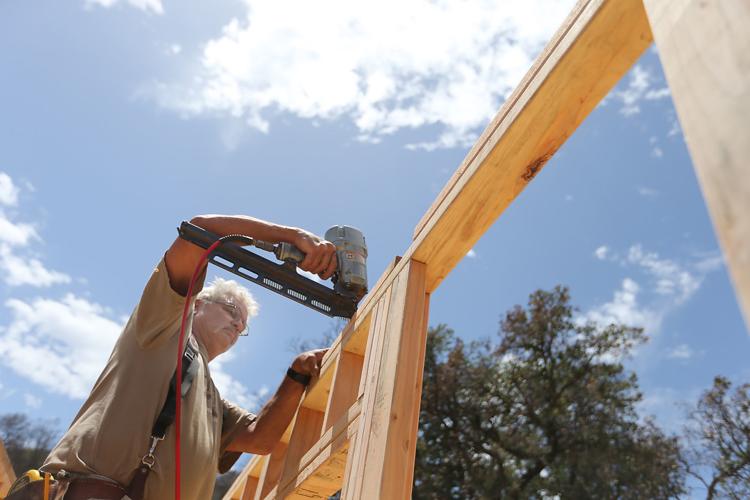 Napa County's recovery from October wildfires that destroyed 600 houses looks like this – almost all wreckage from incinerated structures is in landfills and a few lots have wooden frames of new homes going up.
Joe Betz received the county's first reconstruction building permit and he'll likely be a leader in completing a reborn house. The San Francisco prime rib restaurant owner recently said his project at Silverado possibly could be done by the Oct. 8, 2017 Atlas Fire one-year anniversary.
Wooden framing shows the lines of his new house, the roof is on and the glass windows are in. The upbeat Betz sees all of this as a good sign, and not only for himself.
"Napa is coming back," Betz said.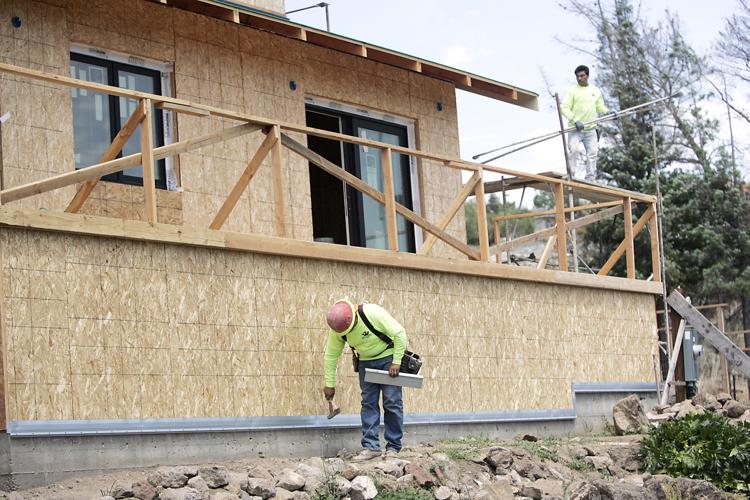 The rebuilding renaissance has yet to kick into high gear, to be sure. For every lot like Betz's with a construction crew at work, there are dozens and dozens that are empty, stripped even of fire-contaminated cement foundations.
Still, debris removal is the needed first step to rebuilding. Wreckage from 93 percent of the properties hit by the Atlas, Tubbs and Nuns fires have been cleared. Some of the remaining wreckage, like a remote hunting lodge, is off the beaten track.
Napa County has received 62 applications to rebuild fire-damaged homes and has issued 23 permits, Planning, Building and Environmental Services Director David Morrison recently told county supervisors. That means up to 23 rebuilding projects are either underway or could soon be underway.
A drive along narrow, remote Soda Canyon Road a few miles northeast of the city of Napa reveals many of the lots with homes lost to fires are empty. Then there's the Todd and Tracy Walker's property, where tan wooden framing is rising amid the blackened oaks.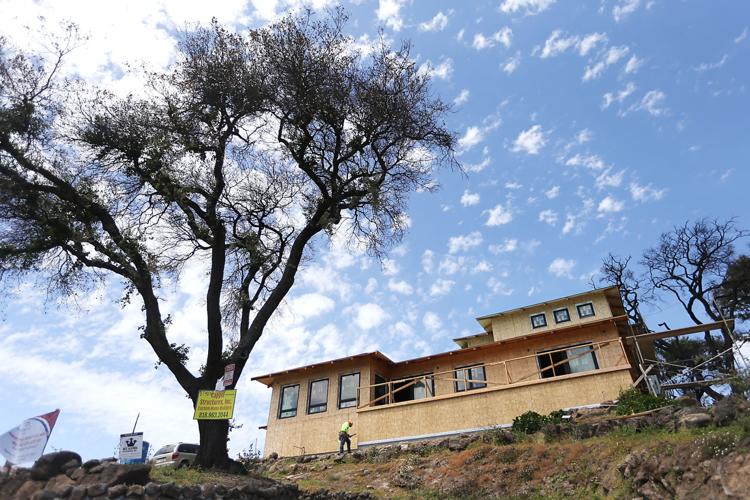 "We're excited," Tracy Walker said on Wednesday. "It's beginning to take shape."
Excitement of a different, unwanted type came the night of Oct. 8, 2017. Todd Walker looked out the window and worried about high winds he thought might send branches tumbling down. As it turned out, the situation was far more dire.
"The whole hillside was just an orange glow," Tracy Walker said.
The Atlas Fire was on the move and so were the Walkers. They fled with Tracy Walker's niece and Todd Walker's visiting mother. They escaped by driving one-and-a-half miles on Soda Canyon Road, the only paved exit from Soda Canyon, despite encountering a few downed trees.
Fire destroyed the 1943 farmhouse they had moved into only a year earlier and an old barn. Flames burned so hot that they melted metal from the engine of a car left behind.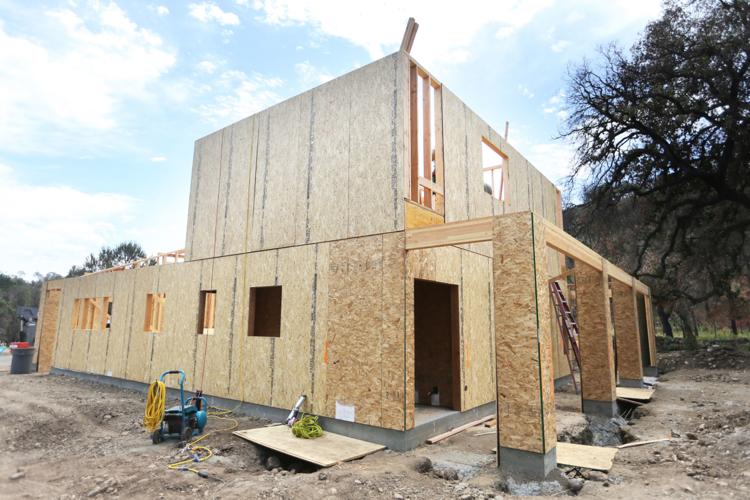 Yet somehow, the family animals – three goats and a donkey named Dante—survived. Walker said their coats in the wake of the fire had a plastic-like quality. The goat had singed ears. But they were alive.
"It was a miracle," Terry Walker said as she stood near Dante the donkey, who like his literary namesake had passed through an inferno.
The Walkers hope their new home will be finished by Thanksgiving, which coincides with their 30th wedding anniversary. That would make for a thrice-blessed event.
"That will be a celebration," Tracy Walker said.
Contractors are likely to be in high demand amid a fire rebuild that includes not only hundreds of Napa County homes, but thousands of Sonoma County residences. The Walkers had three bidders for their project and chose Wine Country Development of Napa.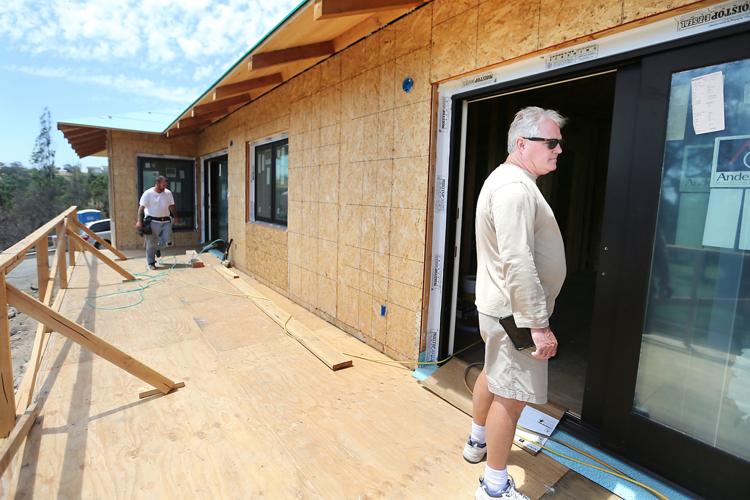 Dick Pasmore of Wine Country Development said the contractor crunch really hasn't hit yet. But it's coming.
"There's not going to be enough contractors to be able to rebuild in any decent time," he said. "I would say by the end of the summer, it's going to be really hectic."
Also along Soda Canyon Road, Caymus Builders is constructing what John Currier of the firm called a client's "dream house." Work had begun before Oct. 8 and the fire dealt a setback, destroying subfloor installations and framing for a garage.
Currier said his firm has capacity to do more rebuild projects.
"We're still actively meeting with clients on a regular basis to see if we meet their needs and what the chemistry is," Currier said.
He predicted a contractor shortage will kick in by late summer or by year's end. The challenge will be not only for customers looking for contractors, but contractors looking for subcontractors.
Coffey Park in Santa Rosa was hard hit by the Tubbs fire. A neighborhood of hundreds of homes went up in smoke. Recently, citizens and politicians gathered there to celebrate the completion of the first rebuilt home.
Napa County has yet to hit this post-fire milestone. But sometime this year a reborn home will rise from the ashes ready for occupancy, whether it is owned by Betz or the Walkers or someone else.