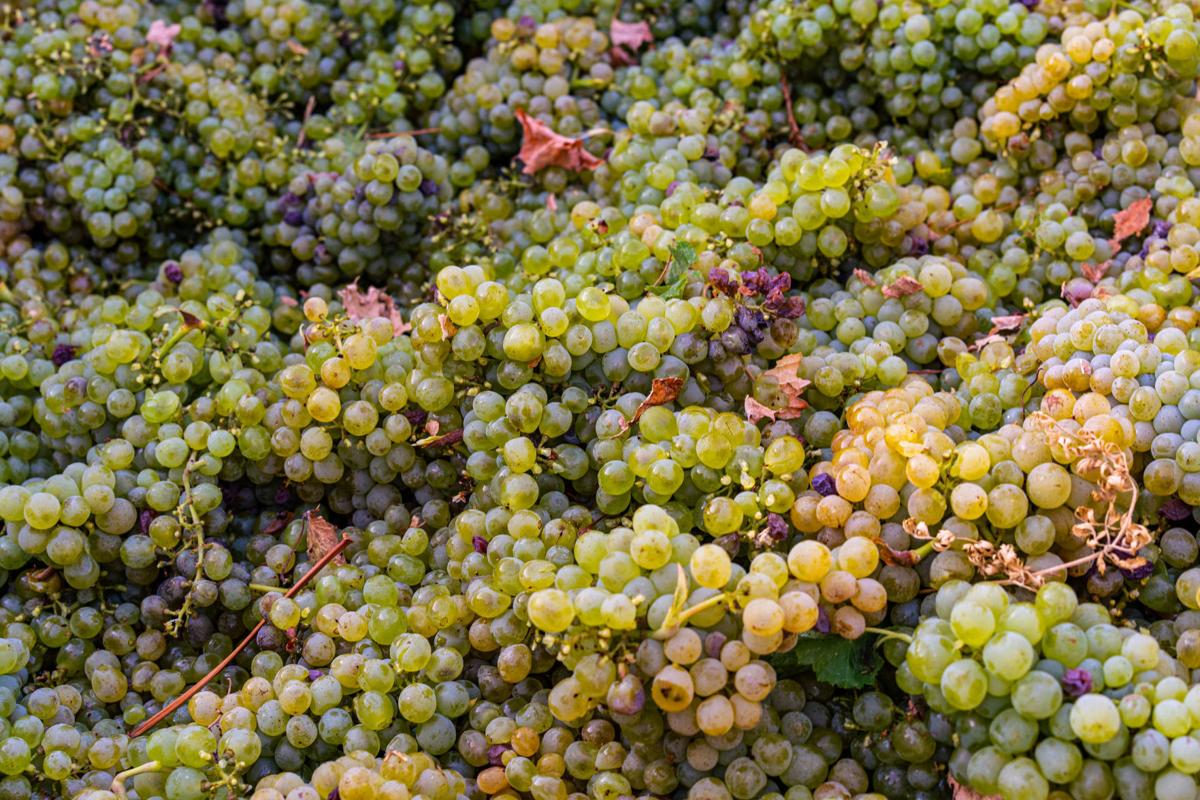 California's ban on the pesticide chlorpyrifos, used on crops including almonds, wine grapes and walnuts, goes into effect in February.
Growers will no longer be able to purchase chlorpyrifos after Feb. 6.
After Dec, 31, 2020 storing the pesticide, commercially known as Lorsban, will also be banned. The ban was originally announced in May of 2019.
Chlorpyrifos has debated over the last decade. First registered for use in the United States in 1965 by Dow Chemical Company, the pesticide has historically been used to ward away vine mealybugs, which can damage and contaminate crops like grapes.
In Napa, the ban isn't expected to change much. The pesticide hasn't been used in Napa County since 2016, when there were two applications of chlorpyrifos on approximately 50 acres of wine grapes, according to the County Ag Commissioner's office.
Agricultural Commissioner Humberto Izquierdo attributes the decline to an increased focus on sustainability.
"We have pioneered sustainable practices in partnership with the U.C. cooperative extension," Izquierdo said. He noted that the county has looked into vine mealybug mating disruption trials as well as other natural population disruption methods.
CALEPA and the state's Department of Food and Agriculture announced in May that Gov. Gavin Newsom would propose $5.7 million in funding toward a state-wide transition to safer alternatives to the pesticides as part of the state's budget.
Research has increasingly shown the pesticide to be harmful to young children, hurting their cognitive development. Exposure to chlorpyrifos meant children had increased odds of mental and psychomotor delay and attention or developmental disorders, according to a 2016 report by a coalition of Environmental Protection Agency (EPA) scientists.
"There is a breadth of information available on the potential adverse neurodevelopmental effects in infants and children as a result of prenatal exposure to chlorpyrifos," the scientists wrote.
In 2015, the pesticide was the subject of an EPA-proposed ban; it was overturned months later in 2016 by the EPA under the Trump administration. Scott Pruitt, then the head of the agency, cited "novel and uncertain" evidence produced by pesticide studies.
Advocates of the ban have voiced concern for farm workers and the children of farm workers, vulnerable to exposure from pesticide residue tracked into their homes.
"For years, environmental justice advocates have fought to get the harmful pesticide chlorpyrifos out of our communities," Newsom said. He said the state ban was finalized sooner than expected. Chlorpyrifos has been classified as a restricted material in California since 2015; growers have to apply for a permit from the county to use the pesticide, and must report all usage to relevant agricultural commissioner, according to a CALEPA press release. Since April of 2019 the pesticide has been formally listed in California as a toxic air contaminant, which state law defines as "a pollutant which may… pose a present or potential hazard to human health."
Until the ban goes into effect, growers must comply with existing restrictions, which include a ban on aerial spraying and quarter-mile buffer zones during and immediately after pesticide application.
Sarah Klearman's top five most memorable stories from 2019
2019 marked my arrival at the Register and subsequent dive into Napa's wine industry. The year has also been host to excellent coverage of community news by my colleagues. Here are my top 5. 
Get local news delivered to your inbox!
Subscribe to our Daily Headlines newsletter.