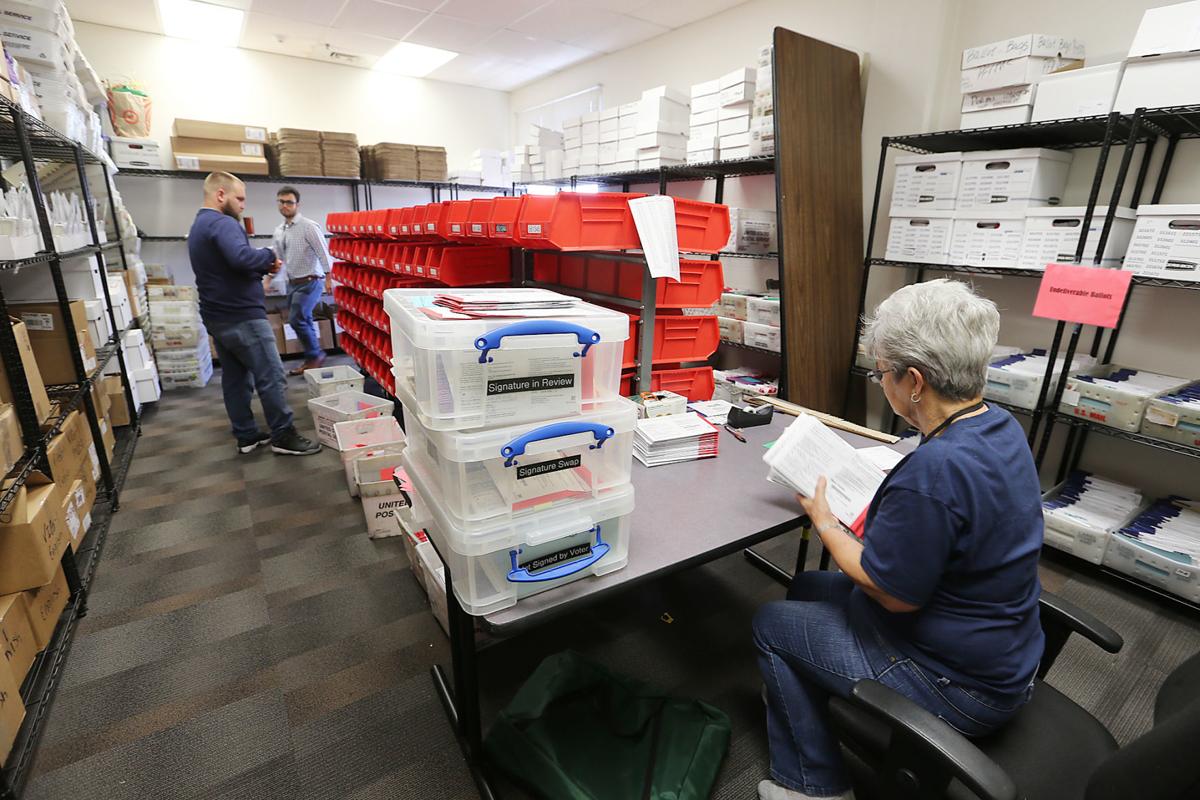 Another round of election results on Friday saw Measure C a mere 35 votes ahead in what amounts to a statistical dead heat, with an estimated 15,000 to 20,000 ballots still to be counted in Napa County's first all-mail-in-ballot election.
Measure C, the oak woodland and watershed protection initiative, is ahead 7,998 to 7,963, or 50.1 percent to 49.9 percent. The latest tally released by the county Election Division added 1,653 ballots to Tuesday's election night total.
Registrar of Voters John Tuteur said more results will be released Monday, Tuesday and perhaps Wednesday. The final count won't be ready until the election is certified, possibly the last week of June.
Tuteur said the outcome of the tight Measure C election likely won't be known for certain until the election is certified.
"When it's this close, you can see small swings, but you seldom see large swings," Tuteur said. "And a small swing in this case can switch (the lead) back and forth."
The election proved contentious. Measure C proponents said the initiative is needed to protect watersheds that drain into reservoirs serving local cities. Opponents wary of such provisions as restrictions on new vineyards in oak woodlands called it anti-agriculture.
This latest batch of returns brought in no more votes in the 3rd District supervisorial race between incumbent Supervisor Diane Dillon and challenger Cio Perez. Dillon is ahead 1,978 to 1,556, or 56 percent to 44 percent.
Measure D, the initiative to ban new personal-use heliports, maintained its sizable lead. It is ahead 9,713 to 6,121, or 61 percent to 39 percent.
Regional Measure 3 to raise bridge tolls as of Wednesday was ahead 54 percent to 46 percent in nine Bay Area counties combined, the Metropolitan Transportation Commission reported. Napa County alone won't decide this Bay Area-wide vote. Still, the measure led in Napa County to 7,987 to 7,424 or 52 percent to 48 percent.
The regional measure would raise bridge tolls on Bay Area state-owned bridges by $1 in 2019, $1 in 2022 and $1 in 2025. Tolls on the nearest bridges, the Carquinez and Benicia-Martinez bridges, are $5. Napa County would receive $20 million from the new revenue for south Highway 29 projects.
The number of Napa County ballots cast in the June 5 election looks to be in the range of 30,000, which is close to the 40-percent turnout mark he's hoping the county will top, Tuteur said on Friday afternoon. On Monday, he expects to know for certain.