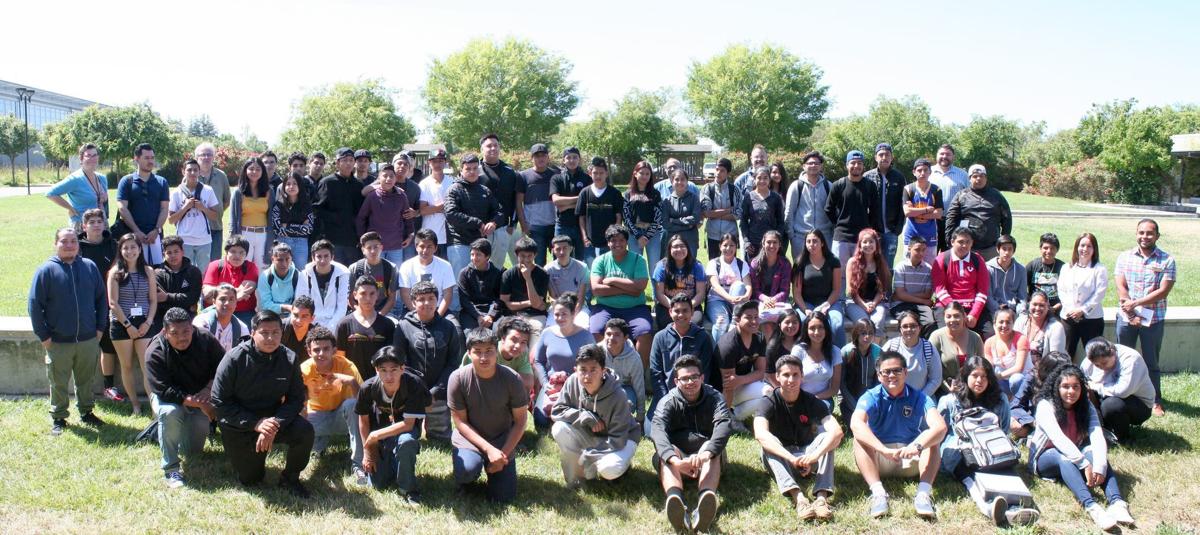 As a child, Gabriella Magallon remembers moving summers from Napa to Chico so her family could pick apples and pears.
"The moving hurt me academically because I would have to miss school ...", she said. "I fell behind in my reading and writing, which ultimately placed me in Special Ed."
Today, Magallon, 31, works as parent liaison for Napa Valley Unified School District's Migrant Education program, helping parents to understand and navigate the school system on behalf of their children.
She will be part of this summer's six-week Adelante program on the Napa Valley College campus. Adelante, which means "onward" in Spanish, offers non-credit college classes to more than 100 Napa Valley Unified School District students who qualify as coming from migrant families.
Seven NVUSD teachers and three Art-Integration Specialists provide instruction and support in English, Math, History and English Language Development. Additional online course options are offered in the computer lab. Last summer's Adelante students recovered more than 800 high school credits.
Migrant Education is a federal program, meant to bridge the gap for these students, offering funding for services and programs that provide eligible students additional support, including clothing, food sources, medical, dental and vision services, as well as academic services.
For Magallon, these services made a huge difference in her life.
"Migrant Ed helped our family a lot with food and clothes," she said. "I was able to get some tutoring when I was in middle school. But the most rewarding experience came when I was in high school."
By participating in Adelante, she not only got to learn about her culture, but was able to recover credits and obtain help in her academic weaknesses.
"Due to the help I received that summer, I didn't need much help the following year but I was willing to attend a second summer because of the amazing first experiences," Magallon said. "It was an eye-opener because I didn't have to be in that percentage of students that don't graduate school. I had a future. I could be whatever I wanted. I did not have to follow my parents' footsteps and work in the field."
More than 1,000 NVUSD families qualify for services under Migrant Education. To qualify, students must have a parent working in the agricultural, dairy, fishing or lumber industries. The family must have moved within the last three years for the purpose of finding work.
"These students face challenges specific to their experience as a migratory family, including educational gaps due to interrupted schooling, language issues, socioeconomic inequalities and, in many cases, family separation and trauma," said Sarah Williams, director of Migrant Education at NVUSD.
"Federal funds support not only educational services to be able to pass high school classes and prepare for college or a skilled career, but also opportunities to be exposed to choices and futures that perhaps they've never considered or thought were unattainable."
Last summer, Adelante students participated in Counseling 92, a course that helps students understand best practices for success in college, including studying and staying on top of course assignments. The students also take advantage of the food services offerings at the NVC Cafe, paid for by the Migrant Program.
In addition to classroom work, this summer's students will travel to UC Berkeley, where Ethnic Studies professor Dr. Alex Saragoza will lead a campus tour, answer students' questions and treat the group to lunch.
NVUSD's Migrant Education program also offers services to preschool, elementary and middle school students who qualify. To find out more, visit www.nvusd.org/migranted or call (707) 253-3537.
Get local news delivered to your inbox!
Subscribe to our Daily Headlines newsletter.