The name of Napa's future English-Spanish middle school will call to mind unity – of two languages and different student bodies.
Unidos Middle School on Thursday night won the unanimous approval of the Napa Valley Unified School District board as the name of its future grade 6-8 dual-language academy, which will open in August 2022 on the current campus of River Middle School in north Napa. The name had gained the recommendation of a citizens' committee that had met since August.
First suggested by a local dual-language student, Unidos emerged from dozens of suggestions offered by students, faculty and local residents. In the course of four meetings from the end of August to mid-October, a nine-member committee of educators, parents and residents created a shortlist of potential school names before endorsing Unidos Middle School .
Support local news coverage and the people who report it by subscribing to the Napa Valley Register. Special offer: $1 for your first 6 months!
Franklin Hernandez, a committee member and sixth-grade teacher at the Napa Valley Language Academy, credited one of his students, Efrain Velazquez, with offering what became the winning choice.
"He really helped me to see the power of the name 'unidos' as it relates to bringing together new communities under a new vision and mission," Hernandez, speaking by Zoom teleconference, told the board. "I think that the simplicity and power of the name will help write a new chapter in the NVUSD's history."
Students entering the new dual-immersion academy will include children from the district's two elementary-level English-Spanish programs – NVLA at 2700 Kilburn Ave. in Napa's Westwood neighborhood, which teaches kindergarten to sixth grade, and Pueblo Vista Magnet School, a K-5 academy at 1600 Barbara Road in Napa.
A citizen committee is expected to recommend a name for the English-Spanish academy for the Napa school board to consider in October.
Unidos' opening is part of a district realignment that will include closing Harvest Middle School, the current local home of dual-immersion English-Spanish teaching in grades 6-8, when the current academic year ends in June.
On its debut in 2022-23, Unidos will replace River Middle School, a former charter academy that in early 2020 moved into a renovated version of the former Salvador Elementary at 1850 Salvador Ave. NVUSD trustees approved Harvest's closure, and River's replacement by the new dual-immersion academy, in April, as a response to falling enrollment that has eroded the district's per-student education funding from the state.
In a brief video played at the board meeting, Efrain Velazquez, the NVLA student who suggested the Unidos name, acknowledged his hopes for bringing students closer together amid the changes at local schools.
"Unidos was my original idea because several schools were closing, and since 'unidos' means 'coming together,' I saw it would be a good name, no matter our backgrounds and the color of our skin," he said.
The branding of Napa's new dual-language academy won firm support from NVUSD's board members, particularly for being inspired by a potential future student.
Opposition by school parents and supporters failed to head off NVUSD's move to shrink its middle school footprint amid falling district enrollment.
"We live in complicated times, and Mr. Hernandez sold me on simplicity," said Cindy Watter, who approved the name along with five other trustees (Robin Jankiewicz was absent). "They had a list of great names but I do like this one; it sends a positive message of union, 'out of many, one,' (that) we are a community, and this is what we want to foster with our middle school."
"You have a very convincing advocate there, your student," she said of Efrain to his teacher Hernandez. "Thank you."
"It's an elegant name, a simple name, it's meaningful, and it reflects the meaning of coming together of elementary schools into a broader community, which every middle schooler experiences," added trustee Jason Dooley. "This is a good aspirational name; we can look at the signs on the campus when they're put up, and it'll be something to aspire to when you come to school every day."
Unidos was one of several names to emerge as finalists to christen the future middle school when the advisory committee met in September. One of the options, United Language Academy, was abandoned due to concerns about confusion with Napa United, the youth soccer program.
Students entering middle school from NVUSD's other dual-immersion programs at NVLA, Pueblo Vista and Harvest, along with current River students, will be enrolled by default at the Unidos school, but can opt for other district schools through the district's open-enrollment program, the district announced in a statement posted to its website after the Thursday meeting. Parents whose children not automatically enrolled at Unidos can apply to enter the academy during NVUSD's enrollment period, which begins Nov. 1 and runs through the end of the month.
Photos: Back to school at Napa's Harvest Middle School
Napa first day of school 2021
Napa first day of school 2021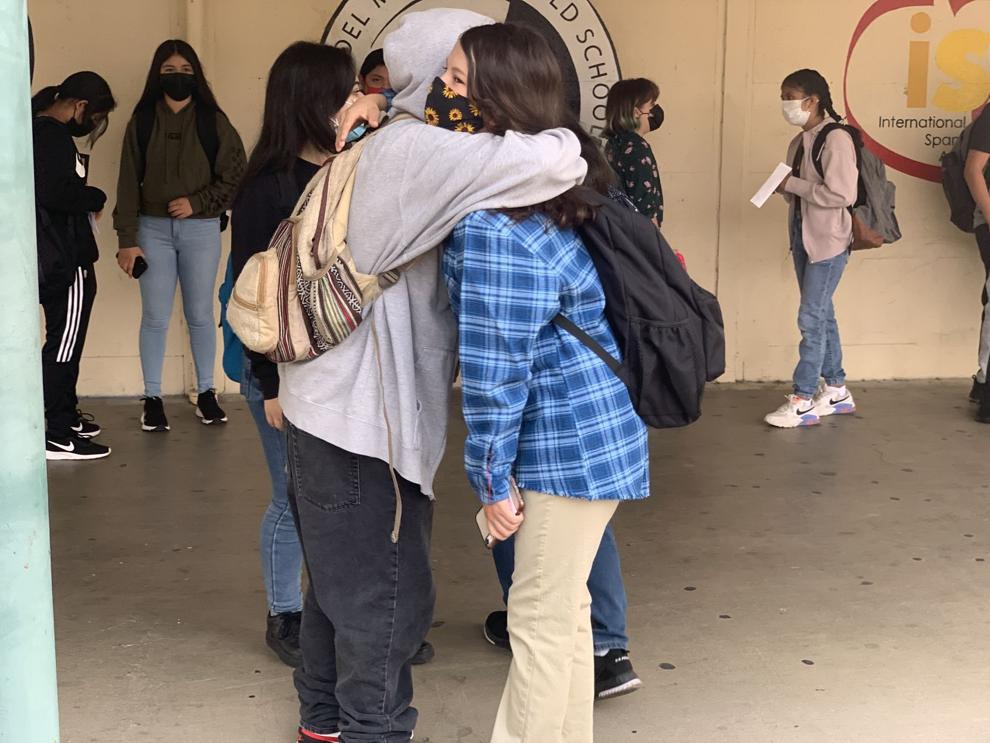 Napa first day of school 2021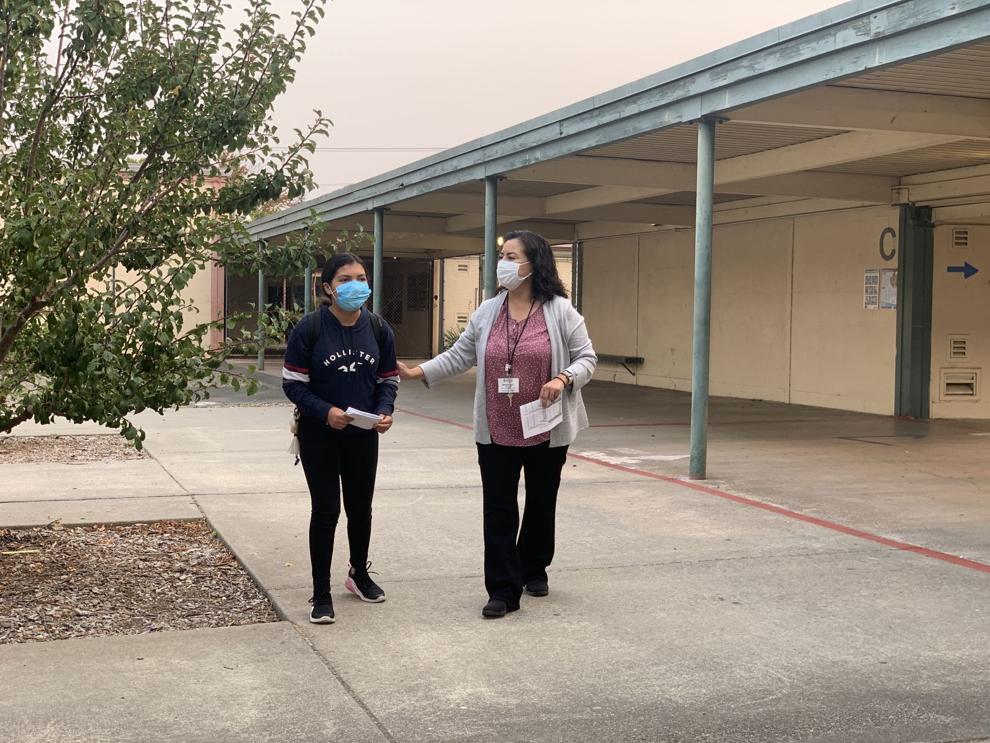 Napa first day of school 2021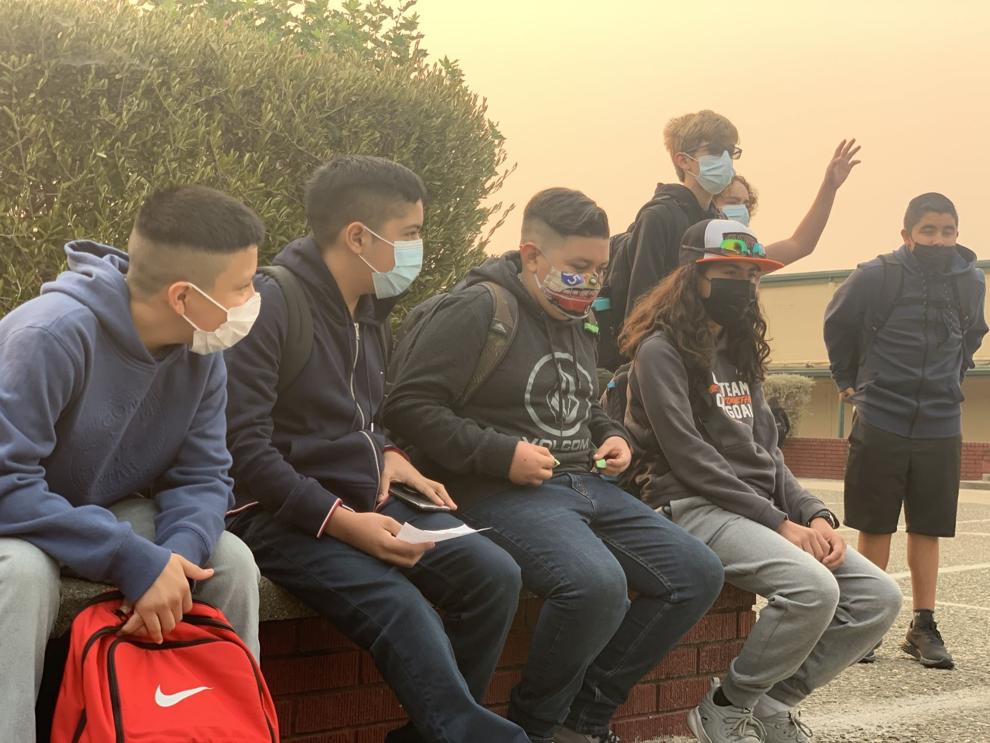 Napa first day of school 2021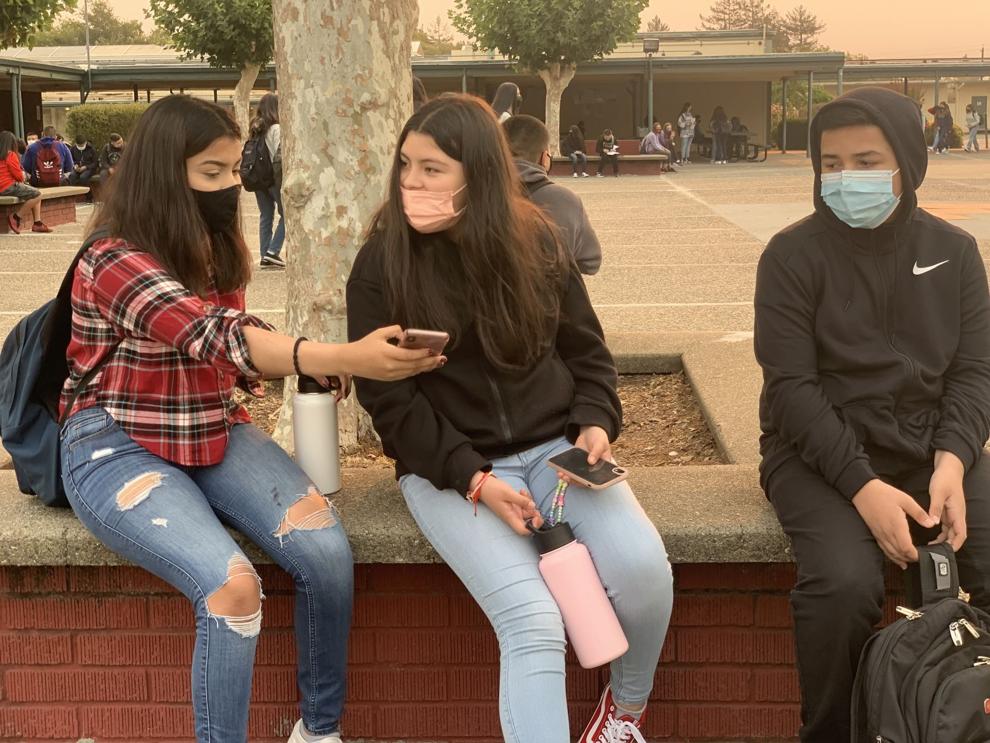 Napa first day of school 2021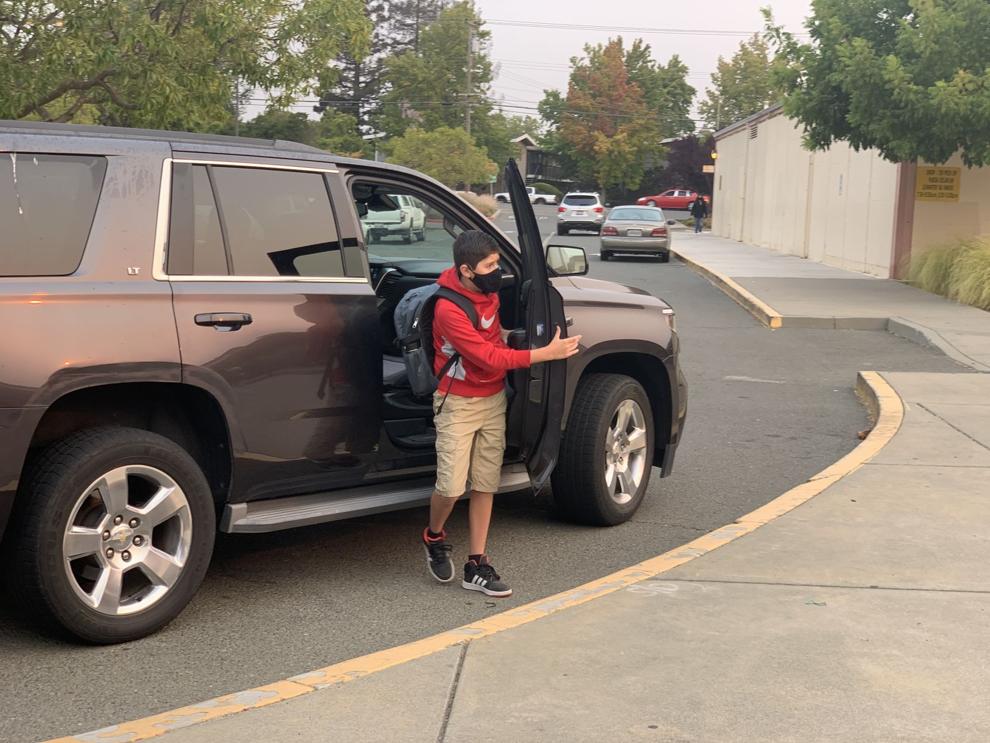 Napa first day of school 2021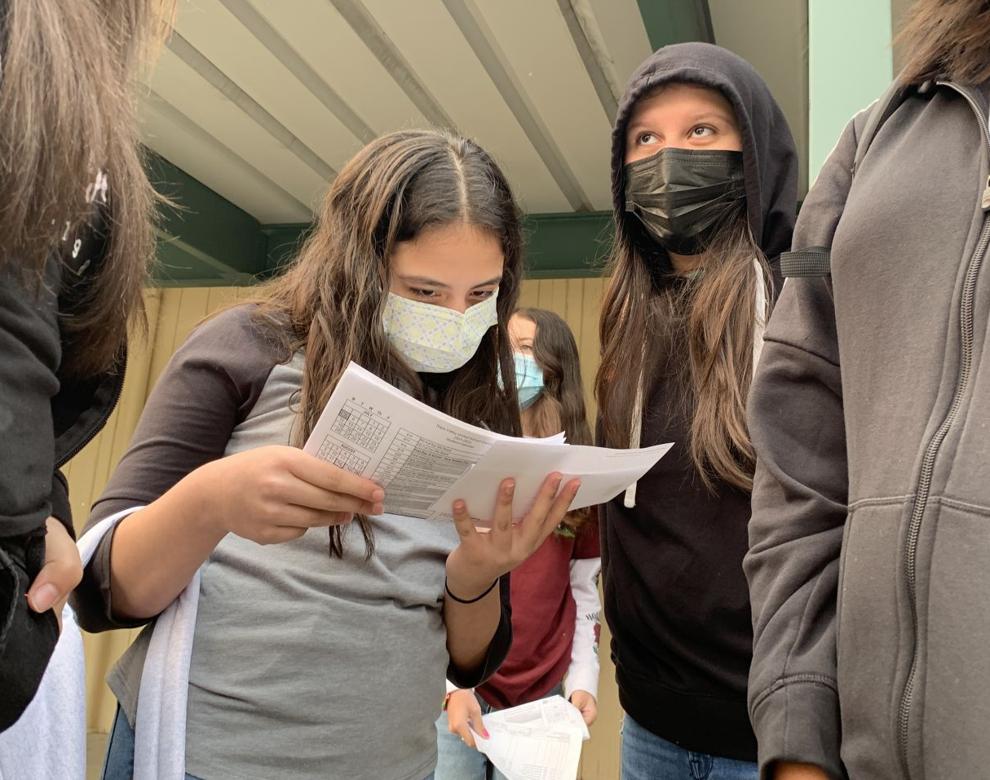 Napa first day of school 2021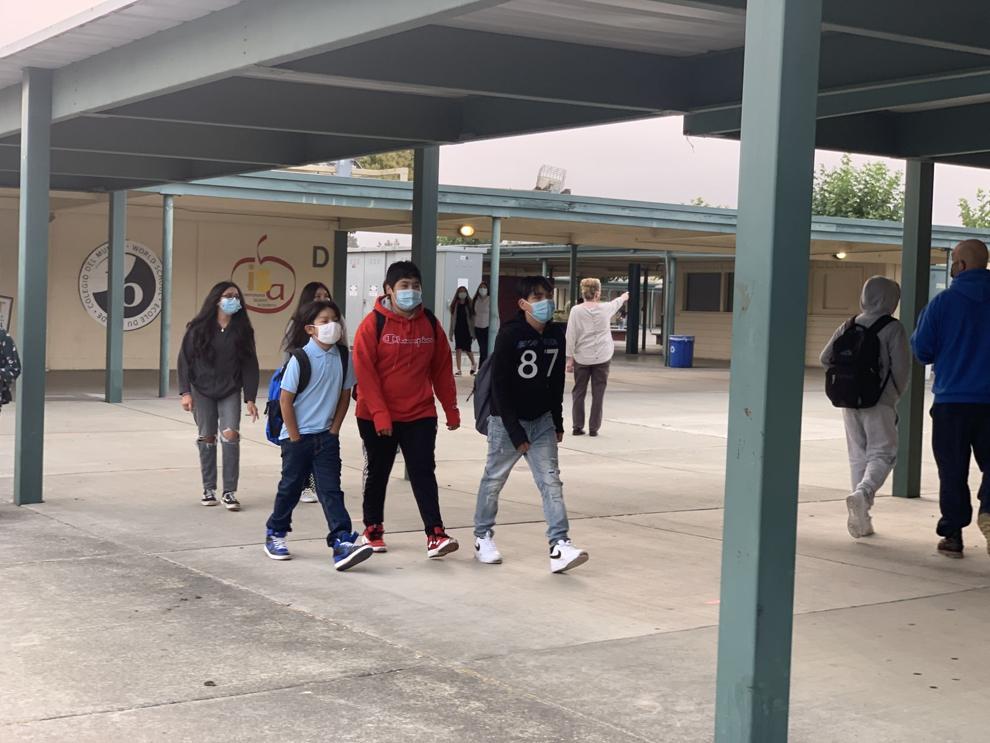 Napa first day of school 2021
Catch up on Napa County's top news stories
Get unlimited digital access to the Napa Valley Register for just $1 for your first 6 months! Enjoy every article without restrictions and find tons of subscriber-only perks, such as access to our daily eEdition. Click here for details!