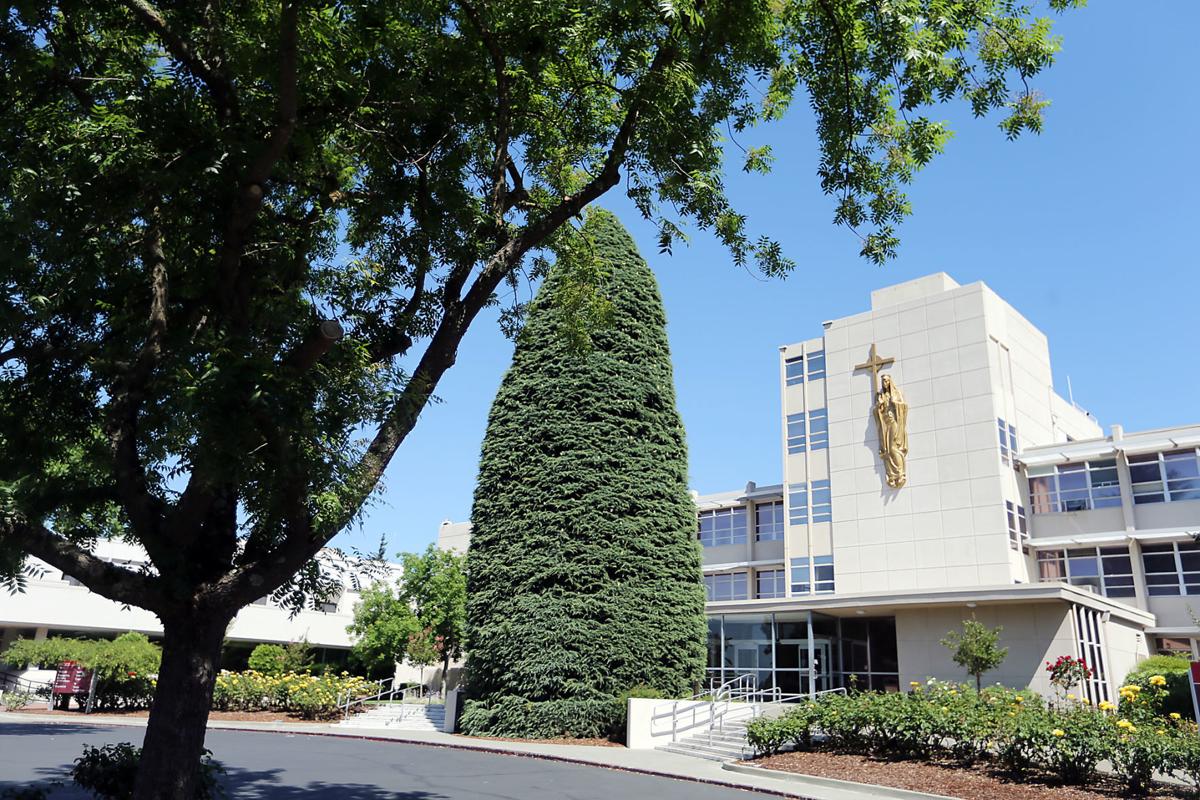 A single case of coronavirus has been confirmed in Napa County, and is under isolation at Queen of the Valley Medical Center, a news release from the County of Napa said Tuesday afternoon.
A second patient with symptoms is under investigation at the hospital. Neither patient is a resident of Napa County, said the news release.
The two patients arrived at the Queen of the Valley on Monday from Travis Air Force Base in Solano County. The patients were flown to Travis from Japan, where they had been under quarantine on the Diamond Princess cruise ship.
"Our hospital is equipped to handle the virus," said Amy Herold, M.D., chief medical officer at Queen of the Valley. "Our caregivers are well prepared; they have received training, have practiced for these scenarios and are wearing protective equipment to minimize their risk of exposure."
"No hospital operations are impacted," Herold said.
Among the cruise ship passengers flown to Travis AFB, seven were identified as needing testing or hospitalization. Five of the seven patients were sent to hospitals in Solano County.
Due to a limited number of isolation beds in Solano County, two patients were transferred to Queen of the Valley, officials said.
"They are in isolation, and are receiving medical care and undergoing testing."
Herold said the hospital is working closely with the Centers for Disease Control and Prevention and Napa County Public Health to care for the two patients.
"Out of caution, the patients are being monitored in special isolation rooms that have negative pressure to minimize the risk of exposure," Herold said.
"We are following established infection control protocols and working closely with our partners at CDC and Napa County Public Health to ensure the safety and well-being of our caregivers, patients and visitors."
The confirmed coronavirus (also called COVID-19) case tested positive for the virus in Japan, but has not experienced any symptoms associated with the virus so far, Napa County reported.
The patient under investigation for COVID-19 tested negative for the virus while in Japan, but is experiencing symptoms. The patient is being tested at Queen of the Valley.
Both patients are under federal quarantine. The city and state of origin for both patients is not known now, said the county.
According to the World Health Organization, an estimated 73,332 people have contracted coronavirus, and more than 1,870 of whom have died, nearly all of them in China. Roughly 10% of those who have contracted the virus have recovered so far.
The CDC and Health and Human Services officials maintain that exposure to the virus in the U.S. remains low. With Sunday's arrival, 29 people across the U.S. have been identified as carrying the virus — all of whom were under quarantine or self-isolated at home.
The Queen is the only Napa County hospital with a coronavirus patient. Adventist Health St. Helena does not have any such patients, said a spokesperson.
In related news, nearly 350 Americans who fled the coronavirus zone in China completed a 14-day quarantine at California military bases and were cleared to go home Tuesday, officials announced.
A group of 180 people at Travis Air Force Base in Fairfield and 166 others at the Marine Corps Air Station Miramar near San Diego were medically cleared to leave, the Centers for Disease Control and Prevention said.
"These people being released from quarantine pose no health risk to the surrounding community, or to the communities they will be returning to," the agency said.
Two other groups that arrived in government-chartered flights from virus-stricken areas of China are expected to be released from the military bases in California later this week.
Travis is also housing about 170 cruise ship passengers who were flown to California Sunday from Japan. They are being housed away from those who arrived from China, officials said.
On Tuesday, shuttles were ferrying the evacuees from a hotel at Travis to the base's visitors center, where anxious relatives waited to take them home.
"I have no words to describe it. It was a really hard time," Abdullah Alamoudi said of waiting to reunite with his wife and two young daughters.
Alamoudi told KTVU-TV he was separated from his family in China after he went to Shanghai on a business trip and his wife and children went to visit family in Wuhan, the city in China that is the epicenter of the outbreak.
"We just contacted the (U.S.) embassy and thank God, they picked them up," Alamoudi said.
"Today marks an end to a long, stressful journey for these 166 passengers," said Dr. Erin Staples, who was leading efforts for the CDC at Miramar.
Editor's note: This story was amended to reflect the correct number of patients being treated in Solano County.
The Associated Press contributed to this report.
You can reach reporter Jennifer Huffman at 256-2218 or jhuffman@napanews.com