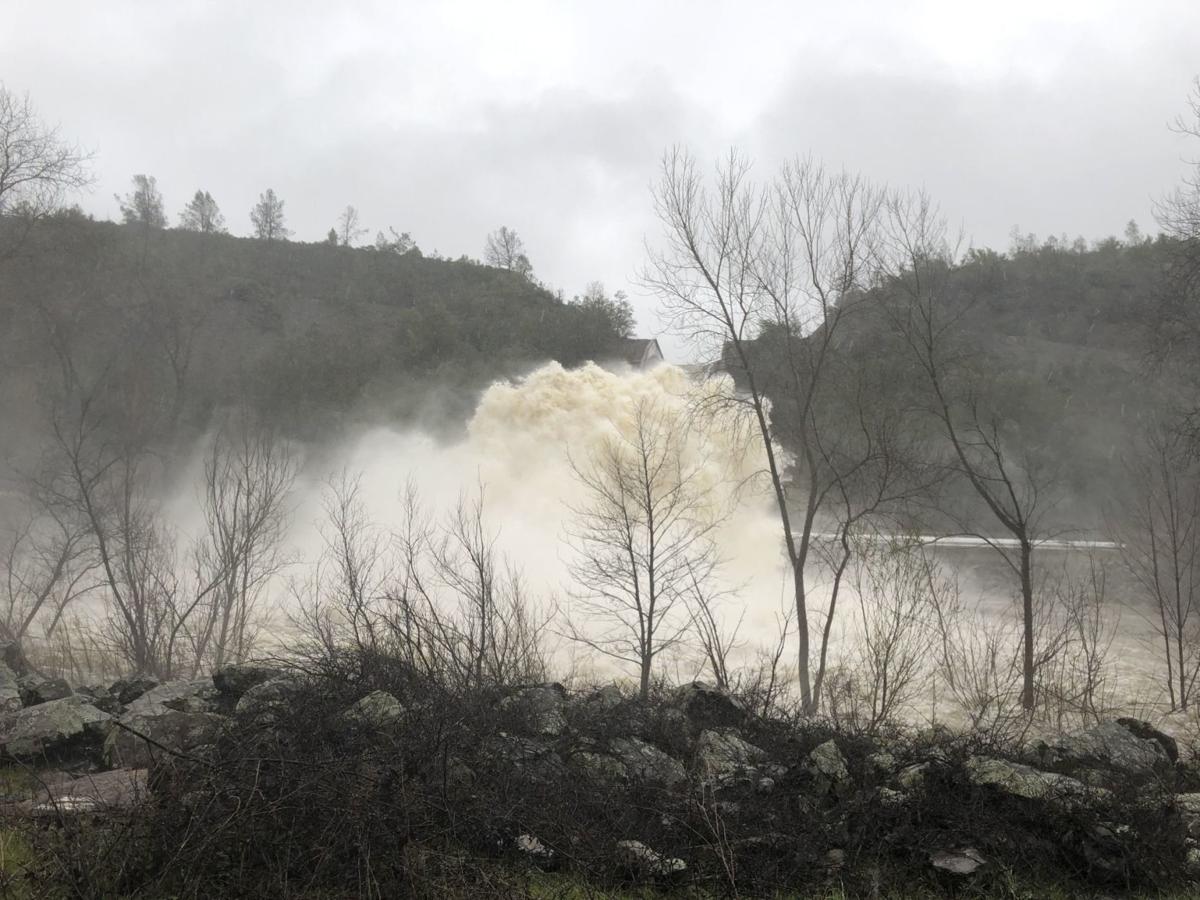 Where Napa's water quality is concerned, no news may be good news.
A three-year analysis of the city's water sources showed reservoirs meeting all federal and state limits on a variety of contaminants, a recently released report states.
Monitoring at Napa's water sources from 2016 to 2018 – covering Lake Hennessey, Milliken Reservoir and Sierra Nevada-sourced supplies from the State Water Project – showed the city complying with limits set by the U.S. Environmental Protection Agency and its state peer, known as CalEPA, according to the report, which was shared with the City Council last month.
Napa also met tougher, but non-binding, state standards known as public health goals in all but three of 93 categories, the report stated. Unlike the federal and state regulatory limits, public health goals, which are set by the Office of Environmental Health Hazard Assessment, are the levels of various substances below which no harm is expected even over a lifetime of exposure, and do not take into account technological limitations on detecting or removing contaminants.
In Napa, levels of three substances out of 93 measured exceeded the public health goal but not the EPA or CalEPA caps, according to the study.
Coliform bacteria were found in 4.4 percent of water samples, within the federal 5 percent limit, but the California public health goal calls for no bacteria. While widely distributed in nature and usually harmless in themselves, coliform bacteria are monitored as a surrogate for the levels of other, disease-causing microbes, according to Joy Eldredge, manager of the city Water Division.
"They exist as indicator, and if there's a (potential) problem we do follow-up and take additional samples and ensure it's not a problem," she said Wednesday. "But the state sets the PHG at zero, and it's not something that's practical or realistic to obtain."
Similarly, bromate levels in Napa water samples averaged 3 parts per billion, staying below the maximum allowable quantity of 10 parts per billion. However, California's public health goal is set at just 0.1 parts per billion.
Bromate is the by-product of a reaction between naturally occurring bromide and ozone, which is added to drinking water to remove odors and off-tastes, according to Eldredge. Excessive bromate levels have been linked to increased cancer risk.
Copper levels in 2016-18 measured 0.32 part per billion in Napa, just above the public health goal of 0.3 but less than the legal limit of 1.3. High concentrations of copper are linked to irritation of the digestive tract, according to the city report.
Napa's last brush with regulators occurred in 2015, when the city reported elevated levels of a substance produced by the chlorination that kills waterborne microbes.
Customers in downtown and two other neighborhoods were alerted to the presence of trihalomethanes (THM), which form when chlorine makes contact with soil, leaves and other organic matter in water. THM levels over 80 parts per billion may raise the risk of cancer and liver or kidney problems when water consumption reaches 2 liters a day for 70 years, according to EPA standards. The Water Division reported bringing THM levels back under the federal limit by 2016.
The generally favorable picture in Napa stands in stark contrast with water quality crises in other parts of California, particularly in rural Central Valley communities battered by a combination of fertilizer and livestock runoff and the pinched budgets of isolated water districts with small customer bases.
Some 360,000 people are served by water systems with unsafe drinking water laced with nitrates, arsenic and even uranium, the Sacramento Bee reported in 2018. At least 6 million of California's 39.5 million residents rely on water providers that have been in violation of one or more standards since 2012, according to The Bee.
State oversight of will expand beginning in 2020 after the passage of a law requiring water districts to notify customers of the presence of a class of cancer-linked chemicals.
Assembly Bill 756, which Gov. Gavin Newsom signed Wednesday, expands California's ability to test for per- and polyfluoroalkyl substances, known as PFAS. The compounds can be found in everyday plastics and products like floss, and are also concentrated in firefighting foam that the military and commercial aviation industry has used for decades.
That foam has seeped into groundwater and wells surrounding military installations and commercial airports, and has been found in drinking water sources at more than 712 locations in 49 states, according to the Environmental Working Group, a nonprofit organization. The EPA has said the compounds have been linked to cancers and birth defects.
Another law signed into law last week shifts up to $130 million a year in state money meant to combat air pollution to instead clean up drinking water. Newsom signed the bill July 24 in the Central Valley after speaking with people living in the Fresno County town of Sanger who, because of poor water quality, must rely on 8-gallon jugs delivered to their homes every two weeks.
The Sacramento Bee and The Associated Press contributed to this story.
Get local news delivered to your inbox!
Subscribe to our Daily Headlines newsletter.