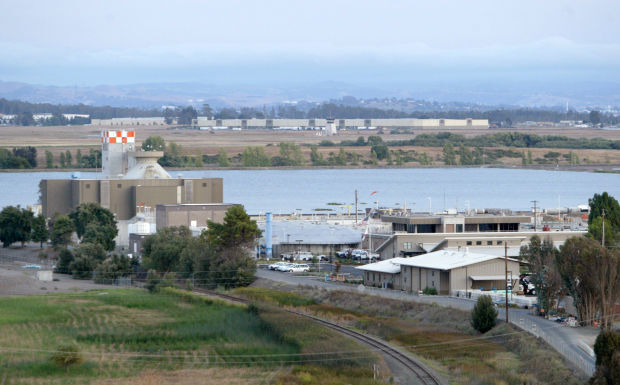 The Napa Sanitation District has approved a new set of sewer service rates that will increase overall charges by as much as 3% each of the next five years — but with different effects for various residential and commercial customers.
Annual rates for wastewater treatment in Napa and the Silverado Resort area will rise for apartments and mobile homes through 2026, but decrease at condominiums, townhouses and duplexes, under a pricing plan approved Wednesday night by the NapaSan board.
In addition, monthly sewer service rates are set to increase for many types of businesses, including restaurants and hotels in and around the city of Napa, although other retailers and offices can expect smaller rate hikes or none at all.
Meanwhile, the sewer charges billed each year to owners of single-family houses will continue at the current level of $738.60 through the 2025-26 fiscal year.
Support local news coverage and the people who report it by subscribing to the Napa Valley Register.
NapaSan's five board members — including representatives of the City Council and county Board of Supervisors — all voted in favor of the five-year rate changes, which affect the owners of 24,989 properties.
Earlier in the online meeting, the plan easily survived a protest process required for service rate changes under California's Proposition 218 when only 134 parcel owners filed letters of protest before the meeting, a tiny fraction of the majority of owners needed to block an increase.
County Supervisor Ryan Gregory acknowledged the awkwardness of asking some sewer customers to pay more amid the economic turmoil of coronavirus-related shutdowns, but said state law compels service districts to base their fees closely to their costs.
"We didn't want to raise fees for apartments and mobile homes, we didn't want to raise fees for industrial customers, but the numbers on water use we know and can't un-know, so we have to act upon them right now," Gregory said.
He describing the five-year phase-in of rate increases as an effort to soften the impact as much as possible.
The rate change went ahead with virtually no debate at the meeting, during which only one audience member called in to oppose the increases. No comments were received Wednesday from the Napa County Taxpayers Association, which led efforts to block NapaSan's last round of rate hikes in 2016, when 2.238 property owners filed protests.
All of the proposed rate changes were based on a cost-of-service study by Carollo Engineers Inc., to comply with California law limiting rate increases to the amount needed to cover the cost of service.
Owners of single-family homes in the city of Napa and the Silverado area would pay the same $738.60 they are being charged this fiscal year on their annual property tax bills through 2025-26. Townhouse rates could fall from $738.60 to $627.81.
Meanwhile, annual mobile home space rates over five years could rise from $443.16 to $627.81, and apartment rates could increase from $443.16 to $590.88.
Commercial and industrial bills, unlike the rates charged to homes, vary from one business to another based on their actual water use. For instance, a restaurant now paying $10,520 annually today could be charged $14,610 in five years, while a hotel paying $12,570 annually today could pay $20,960 in 2026, according to a district report.
In a change to NapaSan's sewer rate calculations, the new rates are based on how much water the average home uses in the winter when landscaping is not a factor.
NapaSan has lowered its assumed water consumption by single-family home from 210 gallons to 117 gallons a day, largely based on water conservation and greater use of low-flow devices in the wake of recent droughts.
The district is also changing the way it calculates wastewater strength, which creates rate changes for the commercial and industrial customers.
The rates approved Wednesday are the maximum NapaSan's board can allow through separate votes before the start of each fiscal year. For the next half decade, the district has announced no major projects that would require additional funds, and expects to use the additional revenue to maintain current services and cover inflation.
NapaSan current five-year water-rate cycle, starting in 2016, included large increases the district said would help accelerate maintenance and replace old sewer pipes. General Manager Tim Healy said the district has followed through by replacing five to six miles of sewer lines a year as well as embarking on a new pump station in west Napa and truck sewer line project for the Browns Valley area.
NapaSan serves about 21 square miles in and near the city of Napa, including Silverado and the airport industrial area. Its wastewater treatment plant near the Napa River south of Highway 29 and the Grapecrusher statue treats an average of 10 million gallons daily.
WATCH NOW: COVID-19 STIMULUS BILL A HUGE RELIEF TO CITY OF NAPA, MAYOR SAYS
PHOTOS: LOW-INCOME HOUSING ON THE RISE IN NAPA
Catch up on Napa County's top news stories