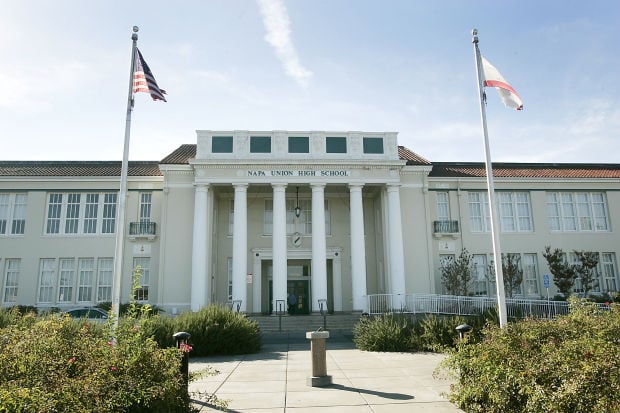 Napa's public school system is expanding its summer school offerings this year in a wide-ranging program officials hope will create a smoother on-ramp back to in-person education — and help some students catch up academically after more than a year away from campus during the coronavirus pandemic.
Summertime offerings in the Napa Valley Unified School District are expected to serve some 3,800 students and will range from credit recovery to computer coding, music ensembles, and high school resort internships, directors recently announced.
Support local news coverage and the people who report it by subscribing to the Napa Valley Register. Special offer: $1 for your first 6 months!
The wider menu of academics, activities, and career training — largely created through partnerships with the Boys & Girls Clubs of Napa Valley and the county Office of Education — will precede NVUSD's planned return to a normal program of full-time instruction for most students at its 28 campuses in 2021-22, after the spread of COVID-19 prompted the complete shutdown of classrooms in March 2020. The district has introduced a blend of in-person and remote learning in stages since October, but about 60% of the student body has continued to study exclusively online during the current school year, which will end next month.
Elementary school students will enter a variety of two-week programs starting June 21, covering math and reading as well as science, technology, and engineering, according to Matt Manning, director of elementary curriculum. Programs will be offered at the McPherson, Phillips, Shearer, and Snow campuses, he told NVUSD's board during a May 6 report on the district's summer offerings.
Up to 1,300 elementary students will be enrolled in classes of about 16 children each, with a focus on pupils entering second and third grade, said Manning. Programs will run from 8:30 a.m. to 3 p.m. on weekdays.
A pact with the Boys & Girls Clubs of Napa Valley will provide on-site learning to 550 pupils at the Pueblo Vista and Canyon Oaks schools, as well as the club's Napa and American Canyon branches. Meanwhile, classes organized by the nonprofit EDMO will cover animation, engineering, and expressive arts.
NVUSD announces commencements for June 14-16, after the COVID-19 emergency forced socially distanced alternatives for the Class of 2020.
For students in the secondary grades, NVUSD's summer program will include the credit recovery courses it has offered in years past, as well as a new "scholar series" for about 40 incoming high school juniors and seniors that will combine credit recovery with academic and leadership training. But the curriculum also will be fortified with a range of activities aiming at students' enrichment rather than direct academic intervention, said Pat Andry-Jennings, the district's assistant superintendent for instructional services.
Student musicians from Napa County school districts — whose ensembles, like other group activities, were shelved for months due to the campus shutdown and social distancing rules — will be able to take part in a Valley Honor Band, middle-school Honor Strings and high-school Honor Symphony. Free virtual classes offered by iD Tech will teach computer coding for game and app creation in four programming languages.
Catering to teenagers seeking a jump on future studies and work will be a dual-enrollment program allowing high schoolers to take Napa Valley College courses, as well as a pair of paid summer internship programs in the restaurant and hospitality businesses.
Some 178 special-education students — who last October re-entered campuses three weeks ahead of those in regular classes — will enter an extended school year that will provide an additional four weeks of teaching, through July 16.
NVUSD intends to restore full-day classroom learning, with a continuing virtual-only option to depend on the level of interest from families.
School districts in Napa and elsewhere are largely relying on special federal funding approved in response to the pandemic, including the American Rescue Plan Act, which includes funding for summer and after-school programs. NVUSD Superintendent Rosanna Mucetti called the wider menu available this year a sign of the good that more robust school funding can accomplish — if it can be sustained beyond the current crisis.
"We're going to have a strike a balance in the future, because we're setting a pretty high standard in the summer of 2021," she told board members. "California schools continue to be underfunded, and this is what funding for summer school should look like annually. I would love to see the state and federal dollars to see this level of summer programming on a regular basis, not just post-pandemic."