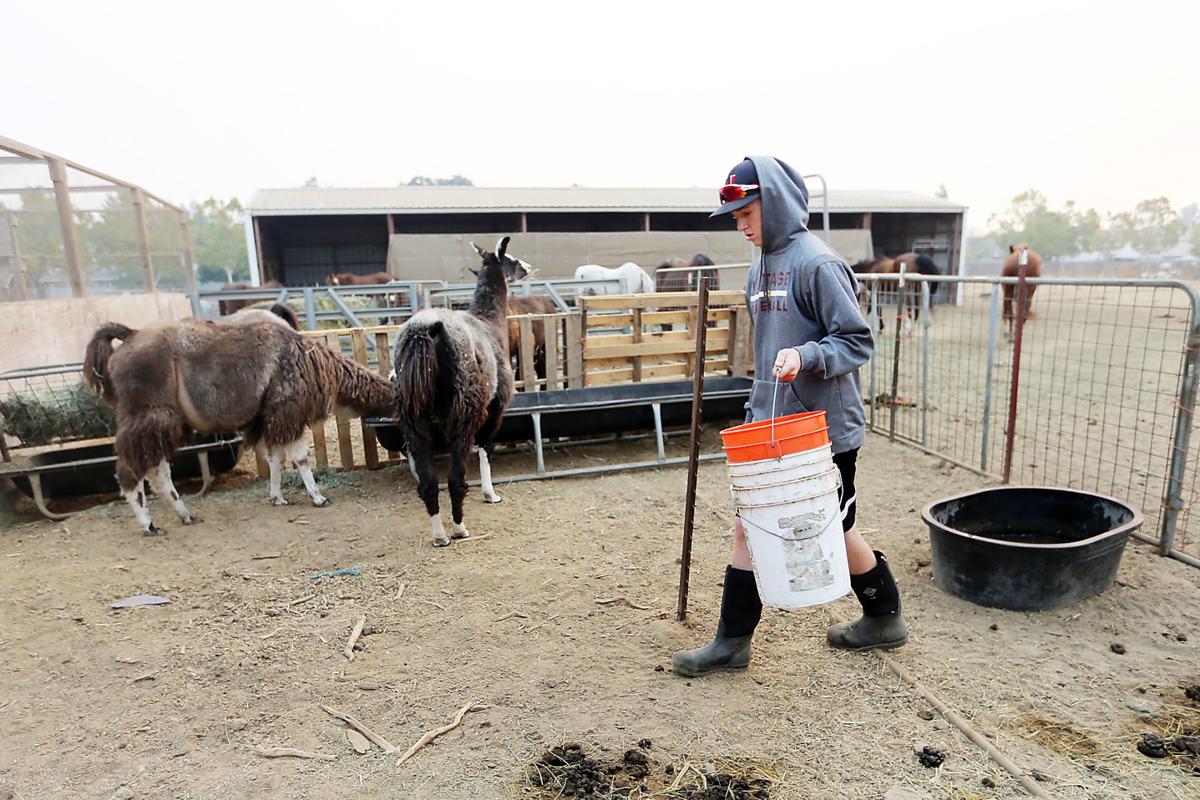 Where Vintage High School students raised livestock for years in north Napa, a developer hopes to add to the city's housing stock.
The Napa Valley Unified School District board on Thursday approved the sale of a 10.5-acre parcel at 1185 Sierra Ave. that formerly hosted Vintage Farm, an open-air agricultural classroom for its nearby namesake school. The buyer, Davidon Homes, will pay the district $10 million for the property, which it plans to divide into 53 housing lots, according to the purchase agreement with the district.
Davidon's purchase caps a process that began in 2015 when the NVUSD announced it would it would sell the land hosting Vintage Farm, which sits in a residential neighborhood, to raise money for its multimillion-dollar facilities master plan. The district formally put the parcel up for sale in April 2019, electing to deal directly with a developer rather than put the site up for auction.
Proceeds from the sale will be steered toward NVUSD's purchase of a 9-acre site to host a new Vintage Farm, east of the stub end of Trower Avenue within walking distance of the high school. The district has pieced together the new farm site from three separate landholdings, including 6.5 acres acquired in a trade with the Van Winden family for a same-size parcel the school district owned that was considered too narrow for agricultural use. Home development will not start until establishment of the new teaching farm.
Headquartered in Walnut Creek, Davidon Homes is the developer of the Andersen Ranch community, a 37-house subdivision off Wyatt Avenue that gained Napa city approval in 2016. The company also sought to create the 51-home Napa Oaks II development on 80 acres in the heights over Old Sonoma Road, but was rebuffed by the City Council in June 2018 amid stiff resistance to the project by neighborhood residents.
The NVUSD board's approval of the Vintage Farm land sale took place toward the end of a 2 1/2-hour meeting conducted by videoconference from the homes of the seven trustees, as shelter-at-home orders issued by Napa County and California have prohibited virtually all assemblies in a bid to stem a coronavirus epidemic.
Get local news delivered to your inbox!
Subscribe to our Daily Headlines newsletter.