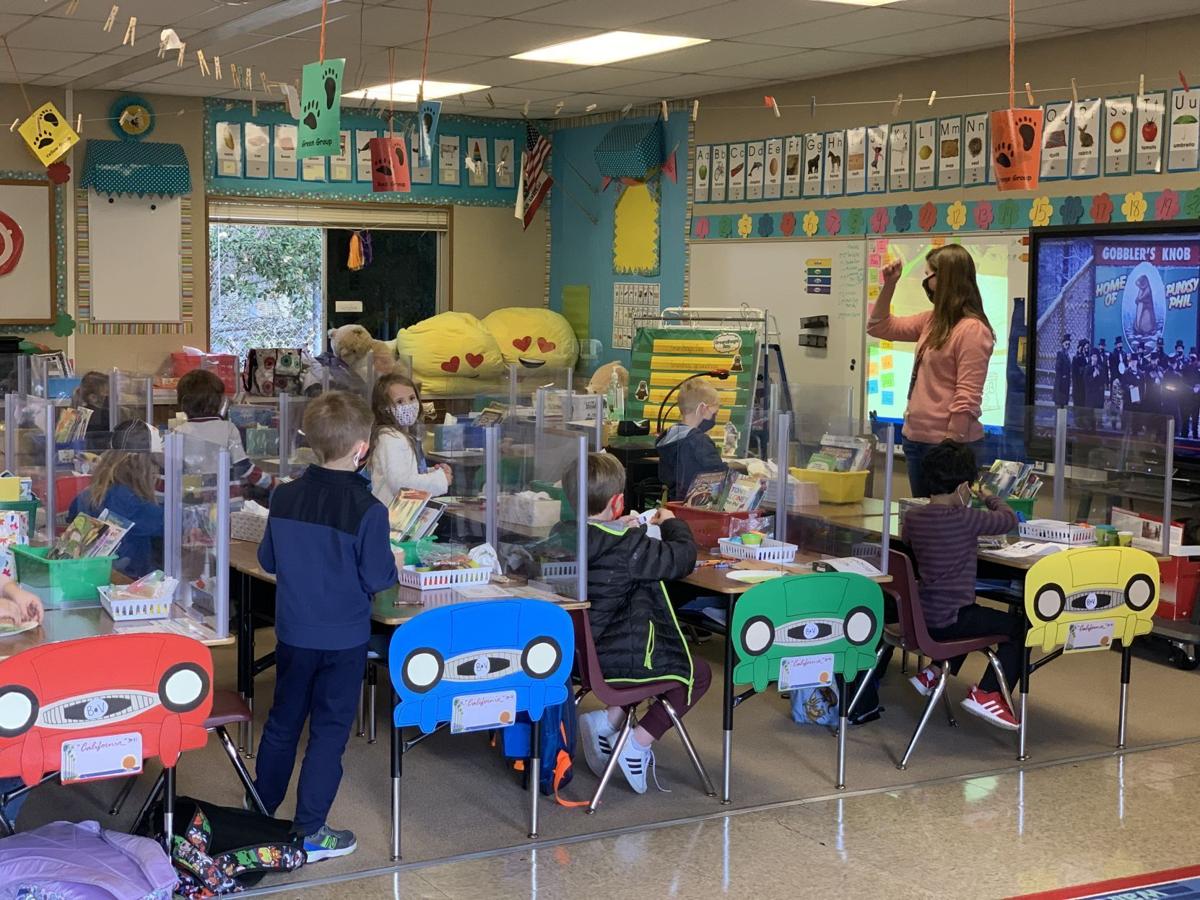 As the Napa public school network prepares to expand its in-person teaching starting next week, the district is reporting its lowest rate of coronavirus infections among students and staff in three months.
During the week of Feb. 8, 15 people in the Napa Valley Unified School District – 14 students and one staff member – tested positive for COVID-19, according to the district's online weekly case tracker.
NVUSD has not recorded any cases of viral transmission on campuses, district spokesperson Cass Caulfield said in an email Monday.
We're offering our best deal ever with this Editor's Special. Support local news coverage by subscribing to the Napa Valley Register.
It was the lowest number recorded by NVUSD since the weeks of Nov. 15 and 23 when 13 infections were reported each week, during the first month of a hybrid program combining classroom instruction with the remote learning that has prevailed since the pandemic forced a shutdown of campuses last March.
The 14 positive cases among students – including six who are continuing to study exclusively online – represent just 0.08% of NVUSD's student body of some 17,000 children and teenagers in Napa and American Canyon. District officials previously announced it could shut down a campus if 5% or more of its combined students and staff tested positive.
COVID-19 cases within NVUSD are decreasing as the district prepares to bring some students to the classroom for four half-days a week rather than two, starting Monday. The move marks the third of four phases in the district's plan to eventually restore live instruction at its 28 campuses, with the final step of a full-time return to campuses contingent on a wide-ranging roll-out of vaccines beyond seniors, health care workers and medically vulnerable groups.
The decline in COVID-19 infection within schools closely tracks a similar drop across Napa County as a whole since sharp spikes following the Thanksgiving and Christmas holidays. Last week, the county reported 116 new cases, far below the nearly 700 weekly infections it reported in mid-January.
Although Napa County remains in California's purple tier banning indoor restaurant service and restricting some business activities, county officials reported Monday that the county is close to moving to the red tier that would loosen curbs on various public activities, including indoor dining.
After a seven-month shutdown of school sites, the Napa district reopened campuses Oct. 26 under a hybrid program allowing students to come to class for two half-days per week. About 31% of students were taking part in hybrid instruction earlier this month.
Eleven students and faculty members tested positive for the coronavirus during the first week of in-person teaching, according to NVUSD records. Following the Thanksgiving break, the number of infections reached 38 during the week of Dec. 14, dropped again later in the month and then increased again to a peak of 104 during the week of Jan. 11.
Weekly infection counts have ebbed in every week since, from 77 to 57 to 38, according to the district.
While wider availability of vaccines would allow a return to conventional in-person instruction, NVUSD Superintendent Rosanna Mucetti said earlier this month such a step is unlikely to happen before the academic year ends in June. Although nearly 43,000 county residents have received vaccines produced by Pfizer and Moderna, county supplies remain tight and are restricted to people 75 and older, health care workers and those receiving the second of two required shots.
WATCH NOW: BEL AIRE SCHOOL HOSTS A SOCIALLY DISTANCED PICTURE DAY
PHOTOS: SCHOOL PICTURE DAY LIVES ON EVEN DURING A PANDEMIC