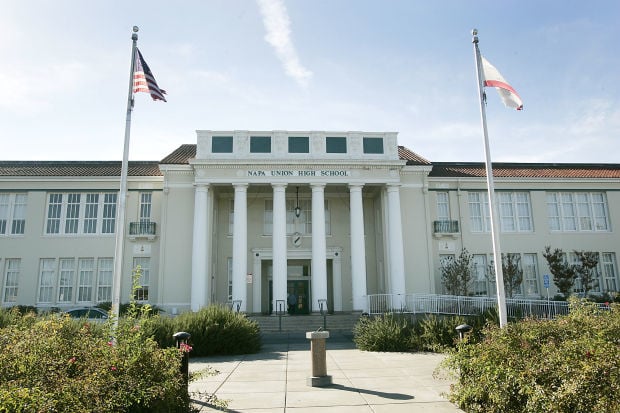 Napa's public school system is halting sporting events, stage performances and field trips for the next month in response to the widening outbreak of the novel coronavirus. But classes will remain in session for the time being, officials announced Thursday afternoon.
The Napa Valley Unified School District said it would suspend many extracurricular activities for its schools in Napa, American Canyon and Yountville. The news followed a recommendation by California Gov. Gavin Newsom that cities not allow gatherings of more than 250 people until at least the end of the month.
All school athletics, including games and practices, are canceled through April 1, Superintendent Rosanna Mucetti said.
The St. Helena and Calistoga school districts followed suit Thursday, canceling sporting events featuring their Upvalley teams.
Also blocked through April 12 are performances, meetings, gatherings and events within NVUSD with more than 50 people present – a prohibition that prematurely ends Vintage High School's production of "West Side Story" that was to continue through Sunday.
Smaller gatherings can take place only if "social distancing" of at least 6 feet between visitors is possible.
Earlier, NVUSD on Wednesday said it would abandon any student trips or employee travel planned through April 12. That step scrubbed a planned trip by Napa High School students to Germany and the Czech Republic.
However, the school district chose not to cancel instruction, saying it is keeping campuses open with the support of Napa County Health and Human Services.
"Early research about COVID-19 suggests that children are not particularly susceptible to the disease and don't develop the serious symptoms experienced by the elderly or adults with underlying health conditions," Mucetti said in the news release. "We are preparing remote learning options if the district needs to close any or all schools in the immediate future."
In joint meetings last week, officials with the county health department, Office of Education and various school districts said that any closures would be carried out on a campus-by-campus basis if a student, faculty member or worker is diagnosed with the coronavirus at a certain school. The affected school would remain closed and its buildings disinfected for two weeks, Barbara Nemko, superintendent for the county Office of Education, said at the time.
School nurses and staff will work with students at higher risk of infection due to pre-existing health conditions on a case-by-case basis to provide specialized health care plans and make special educational arrangements as necessary, according to NVUSD.
Students with symptoms of illness will be assessed by a school nurse or staff member and may be sent home, the district announced. Students sent home must be picked up by a parent or person on their emergency contact list. A student with a fever and respiratory symptom will be put in an isolation area while awaiting pickup.
Because of the health implications of the COVID-19 virus, this article is being made available free to subscribers and non-subscribers alike. If you'd like to join us in supporting the mission of local journalism, please visit napavalleyregister.com/members/join/.
Concerned about COVID-19?
Sign up now to get the most recent coronavirus headlines and other important local and national news sent to your email inbox daily.