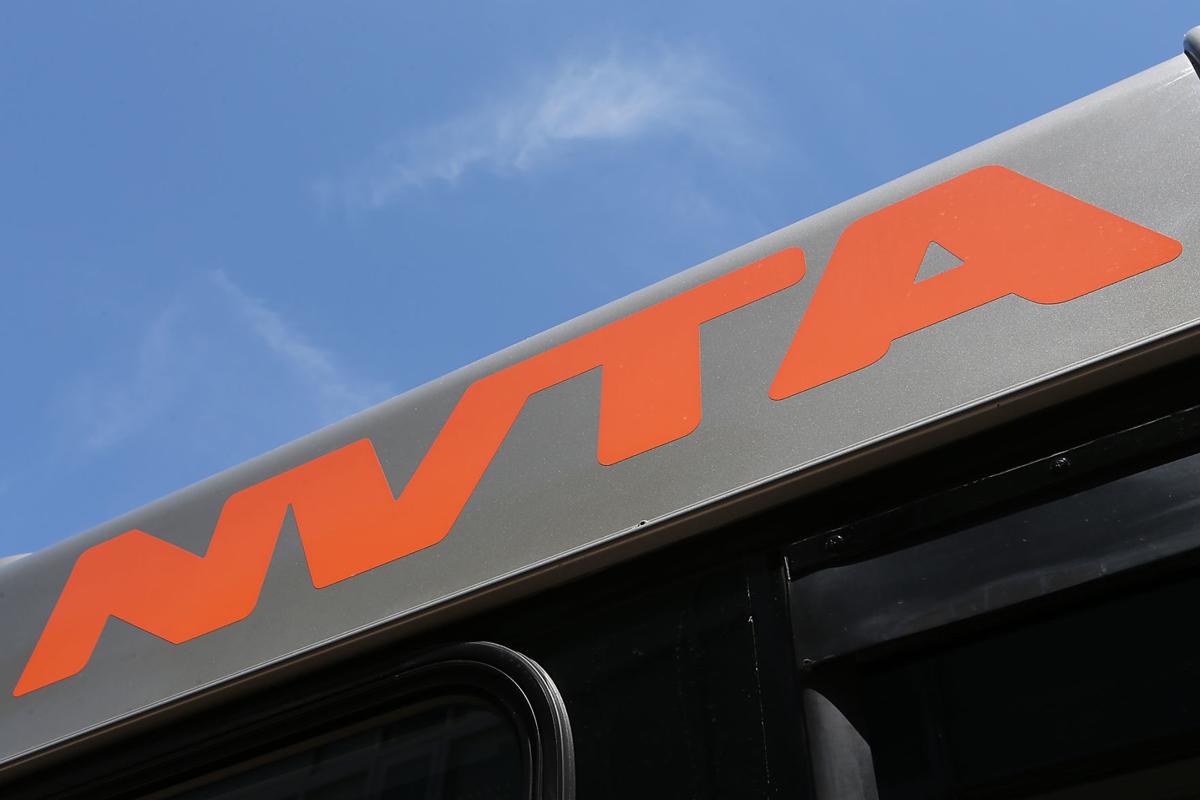 Napa County wants to speed up express buses on traffic-choked Highway 29 without slowing down cars.
A sweeping, new, $20 million-plus vision addresses the express bus side of the equation. It calls for such projects as creating new Highway 29 stops and giving buses priority at Highway 29 traffic signals.
The Napa Valley Transportation Authority Board of Directors talked earlier this month about avoiding unintended consequences for auto drivers. Members adopted the Vine Express Bus Corridor Study while also making it clear there's more work to be done.
"Every single one of these projects is going to require environmental analysis and planning and additional input from the public," NVTA Executive Director Kate Miller said. "We're not breaking ground on any of these projects."
Express buses go to the Vallejo Ferry, Fairfield-Suisun and the El Cerrito del Norte BART station. The newly adopted Vine Transit Express Bus Corridor Study lists projects that would cost an estimated $20 million to $30 million, depending on the options chosen.
While NVTA board members liked the overall vision, they had concerns about details.
For example, one concept is to make express bus trips faster by keeping routes closer to Highway 29. In American Canyon, that includes moving a bus stop to Highway 29 at Crawford Way, which would mean installing a traffic light so riders could reach stops on both sides of the road.
"I don't think that would be well-received by anybody in the valley if we added another traffic signal to the Highway 29 corridor," NVTA Board member and American Canyon City Councilman Mark Joseph said.
Highway 29 at Donaldson Way might be a better intersection for the relocated stop, given it already has a traffic signal, Joseph said. Or the plan could be vague on the precise location, he added.
You have free articles remaining.
Board member and American Canyon Mayor Leon Garcia wondered aloud if the couple of minutes saved on the route by moving a stop one block to Crawford Way would be worth the $1.9 million cost.
Another proposal is to allow buses to have a traffic signal priority at key Highway 29 intersections, especially if they are running late. Technology would allow buses to shorten red lights or hold green lights longer.
The city of Napa is wary about altering traffic signal timing along the highway within its borders. City officials fear the results would be more traffic tie-ups.
"I think it's the goal of not solving one problem by creating another one," board member and Napa Mayor Jill Techel said.
As an example, she pointed to changes made to traffic signal timing along Highway 29 from Salvador Avenue to Trower Avenue to allow pedestrian crossings for a nearby Napa Valley Vine Trail segment. The unintentional result was creating delays for drivers, she said.
Miller said traffic signal technology is changing quickly. She said she thinks the potential exists to give buses a tiny boost and help traffic as well.
Still another idea is adding short bus-only jump lanes at key south county Highway 29 traffic signals. Buses in these lanes could go to the front of the line at intersections and would receive an early green light, allowing them to avoid traffic backups.
Board member and Calistoga Mayor Chris Canning particularly liked the idea of creating such a lane at Highway 29 and the Carneros Highway.
"Having lived in cities that have them, they are quite effective," Canning said.
The NVTA will now seek grants for the improvements listed in the Vine Transit Express Bus Corridor Study.
Express buses are Route 21 to Fairfield-Suisun, Route 25 to Sonoma and Route 29 to the Vallejo Ferry/El Cerrito del Norte BART. Route 25 is to be eliminated at year's end.
Get local news delivered to your inbox!
Subscribe to our Daily Headlines newsletter.