For some, COVID-19 brought a year of loss and change. For others, life went on almost as usual.
Either way, Napa's senior citizens lived a wide range of experiences during the past 12 months of the coronavirus pandemic.
"It's been a tough one," said Napan Stan Gittings, 79. This past July 4, Gittings lost his wife, Joy, to pancreatic cancer. They'd been married for 54 years.
"Just about everything changed," said Gittings.
In the course of last year, his wife was diagnosed, COVID-19 hit, she passed away, and then he moved out of his longtime home to a new, smaller house.
Gittings and his family found themselves fighting not only cancer but to make sure that neither Joy nor himself got COVID-19.
Support local news coverage and the people who report it by subscribing to the Napa Valley Register.
"I had to be super careful," he said. "If I brought it home, it would have been deadly" for either, he believes.
"Basically, we became very isolated," recalled Gittings. "It was very difficult but we did have family support."
That support continued, even as the family was forced to host a very small memorial gathering for Joy, who was well known in the education community.
Today, Gittings recently got his second COVID-19 vaccine shot. He's cut back on his activities but continues to participate in a weekly painting class hosted by the Napa senior center.
However, he's still wearing a mask.
"I intend to stick with it," he said. "I don't want to be responsible for spreading it," even though he's been vaccinated. Plus, by continuing to mask up, "you're setting an example," he said. "It's for the safety of everybody else."
Louann Talbert, 67, also attended the weekly painting class.
"It's been a tumultuous year for me," she said. Besides the worldwide pandemic, Talbert unexpectedly retired from teaching last June, a year earlier than she had planned.
It hadn't been her idea to retire, said Talbert, but changes at Napa Valley Unified School District led her to it.
"To have the rug pulled out from under you … It made me think, 'What is the purpose of my life?'"
The thing that bothered her a lot "was the thought of having to stay home all the time," she said.
So Talbert used some of her new free time to visit family.
"It could have been very foolish," she admitted about her road trips. "I could have gotten sick and died but I didn't feel it was likely."
"You should have seen my car — I had the whole set up, extra masks, sanitizer, wipes, rubber gloves.…"
Talbert said what kept her grounded was "just believing in my own ability to cope and people's ability to cope" with the pandemic, she said. "I was hopeful," that life would go on, she said. "I felt we could do it, and it looks like we will pull it off.
Joan Tillotson, 78, teaches the senior's drawing and painting class.
She said when COVID-19 hit, "It was hard to accept something happening to our whole world."
With any kind of serious adjustment, "it's not easy at first," she said. But when guidelines started being issued, she didn't have a problem wearing masks, and social distancing and handwashing, "especially when you think of the alternative."
For a while, Tillotson's daughters shopped for her. Later, she felt comfortable returning to stores herself.
The teacher said she didn't mind spending more time at home. "I had so many projects," she said. She did puzzles and cleaned out closets. It turns out "little things mean a lot" during a pandemic.
"And I also had my art, and that kept me busy."
She did miss her painting students, said Tillotson. Due to changing COVID-19 restrictions, classes restarted once, were suspended and then restarted a second time.
Today, instead of sitting inside, the painters meet at the bocce courts at the senior center. Heaters keep them warm and they sit at least 6 feet apart.
It's all in the attitude, Tillotson said. Yes, when she thinks about the whole world facing this virus, "that brings me down," but, "you just try to stay positive."
For most of the 45 senior residents at Aegis Living Napa on Redwood Road, the COVID-19 year seems to have passed almost uneventfully.
"We did not have a single case of COVID-19 until October," said General Manager Paul Oseso. No deaths at Aegis have been attributed to the virus, he said.
Yes, procedures were significantly changed, said Oseso. For example, all visitors now get temperature checks. Guests meet in certain common areas, not in individual rooms. In the dining room, only two people sit at a table together, instead of the usual four.
The facility implemented frequent, daily disinfection procedures, community-wide preventative cleaning, and enhanced sanitation protocols, especially on high-touch surfaces and common areas.
All Centers for Disease Control and Prevention (CDC) guidelines are met or exceeded, said Oseso.
Before it was required, "We insisted on wearing of masks and face shields," he said. Now that all residents and staff are vaccinated, face shields are no longer required but mask wearing still is, he said. "Better safe than sorry."
Walter Lema, 90, has lived at Aegis for about five years. For him, life is "the same as always," said Lema. He still watches movies and TV, goes to bingo games and has a regular glass of wine.
"You need things to pass the time," he said.
He was told to wear a mask and stay 6 feet away from others, and he did, said Lema. Yet he wasn't overly alarmed by COVID-19.
"I was a lab technician," he said. "I'm not afraid of disease. I'm too old to be scared."
Joyce and the Rev. Palmer Wilkins moved to Aegis in July from Marin County.
"It was hard to leave our home," but the pandemic hasn't really affected them either, said Joyce Wilkins. Yes, she missed going out but "I still think it's too soon" to venture out into the public, she said. Besides, "I'm not (as) peppy as I used to be."
Joyce Wilkins compared COVID-19 to another disease that struck during her childhood. "Growing up, polio was a big thing," she recalled. "Some of my friends got polio."
Surviving these pandemics seems to be part of life, she said. And hopefully soon, "we'll have more vaccines" for those that still need it.
Aegis resident Joe Wolosz, 85, said he didn't get COVID-19 and "I don't think about it at all."
"I'm healthy enough," said Wolosz. "I just got older and I'm not as stable as used to be. I'm a little wobbly," he admitted.
His daily routine over the past year didn't change much, said Wolosz. For a few months, residents were tested every week, but Wolosz avoided infection.
"Lucky? I don't think lucky is the word for it," he said. "It just happens."
Watch now: Napa seniors carry on during COVID-19
Photos: Napa seniors carry on despite COVID-19 challenges
Photos: Napa seniors carry on despite COVID-19 challenges
Napa seniors during COVID-19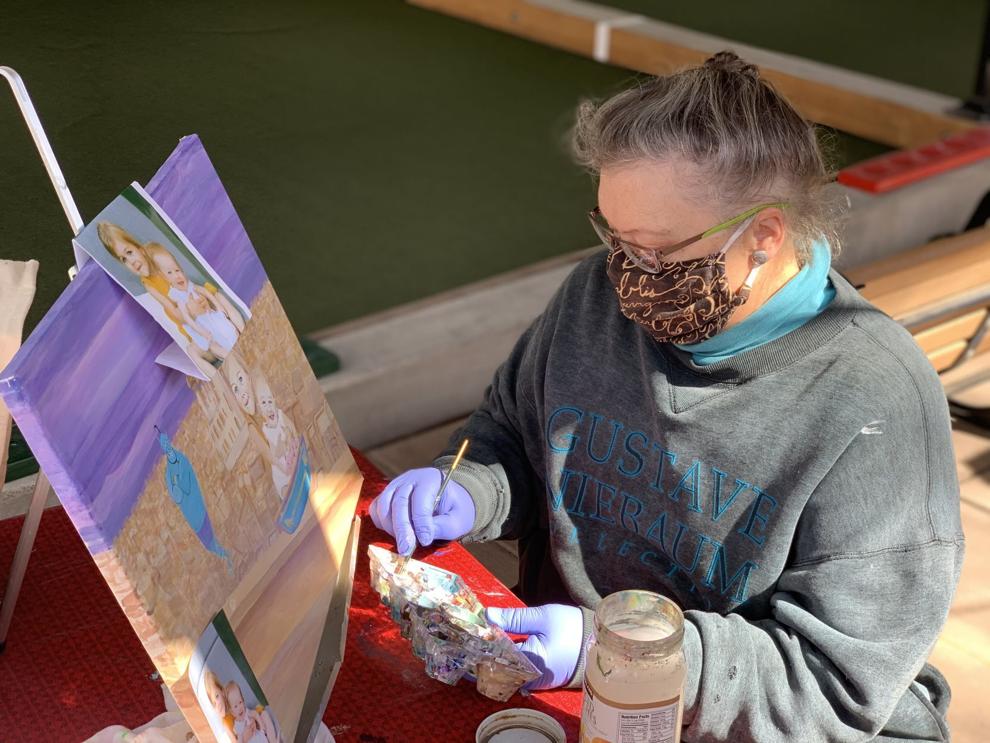 Napa Seniors during COVID-19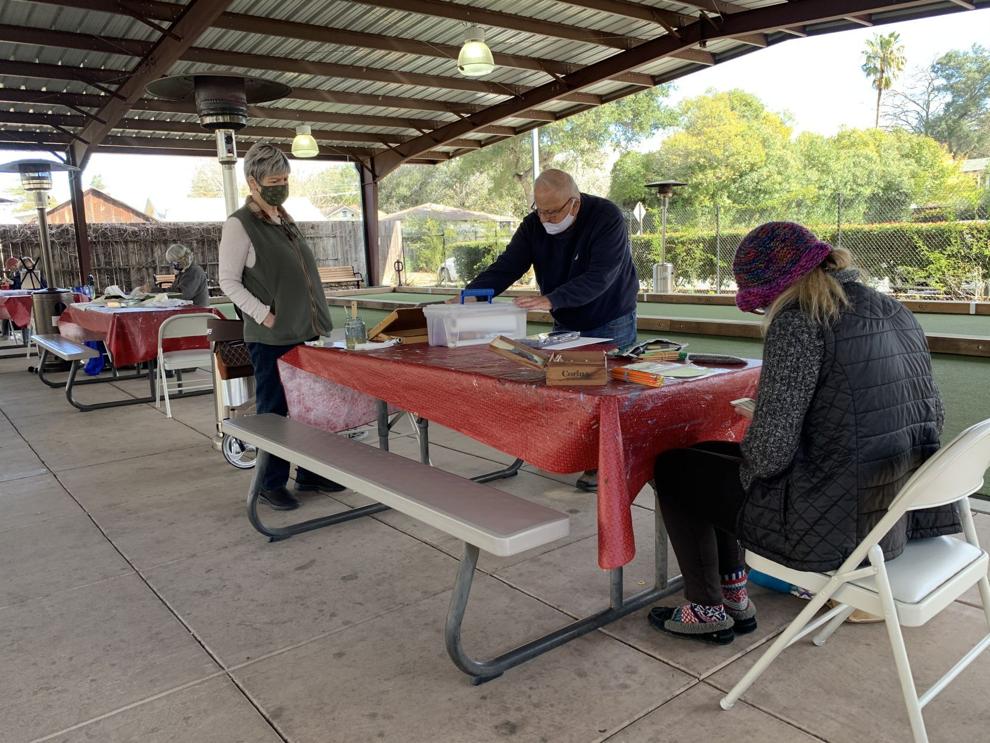 Napa seniors during COVID-19
Napa seniors during COVID-19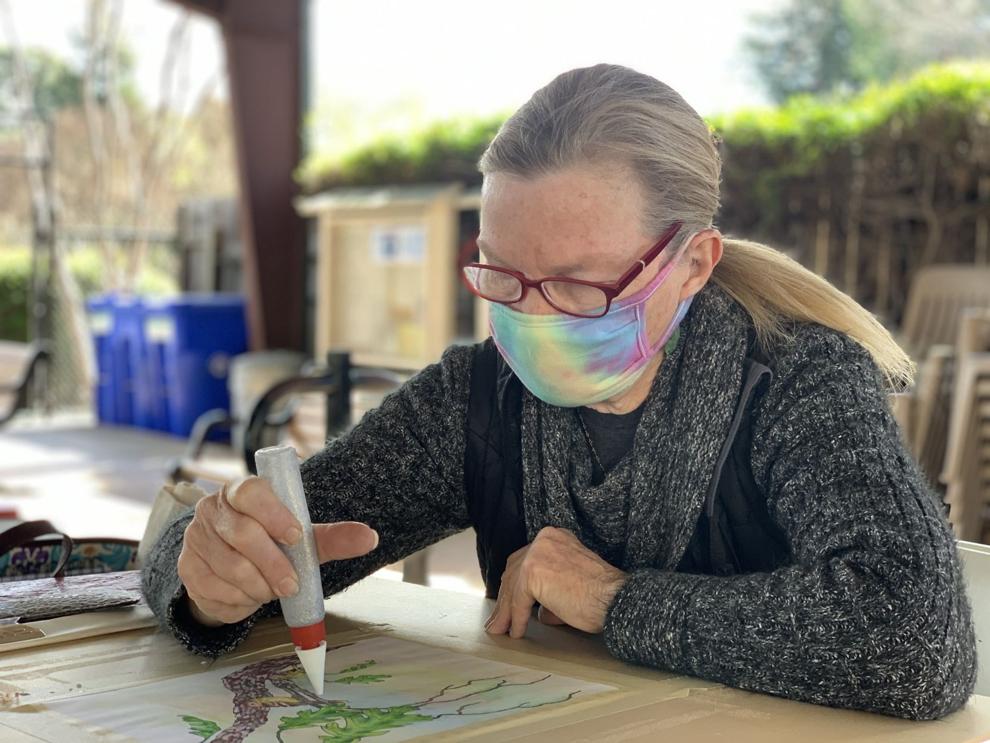 Napa Senior Center during COVID-19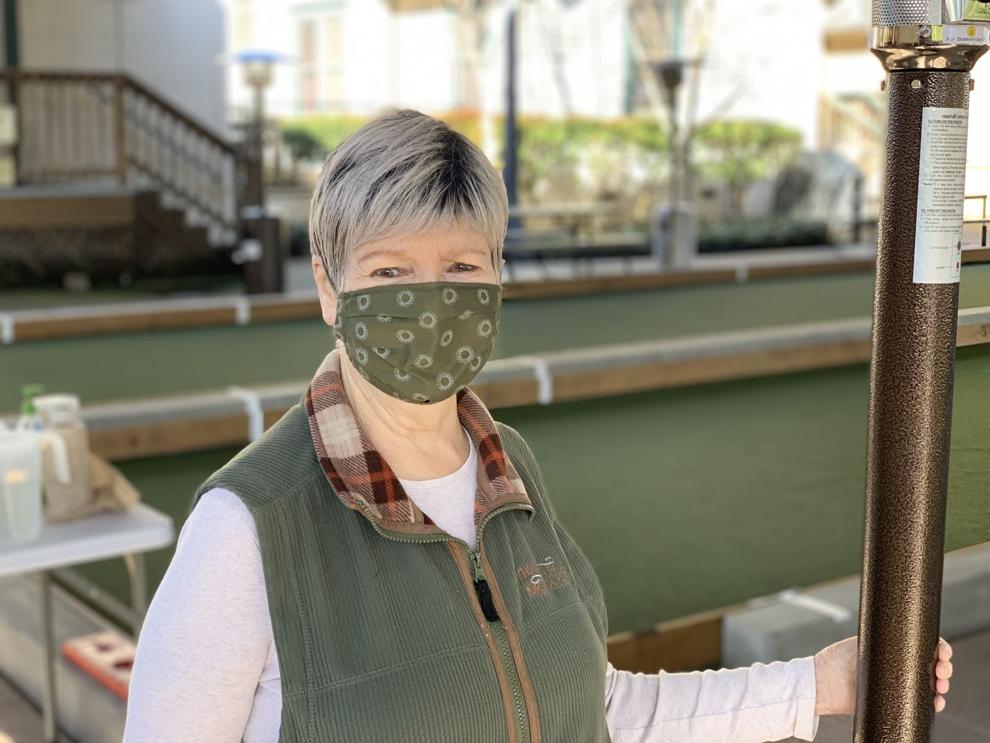 Napa seniors during COVID-19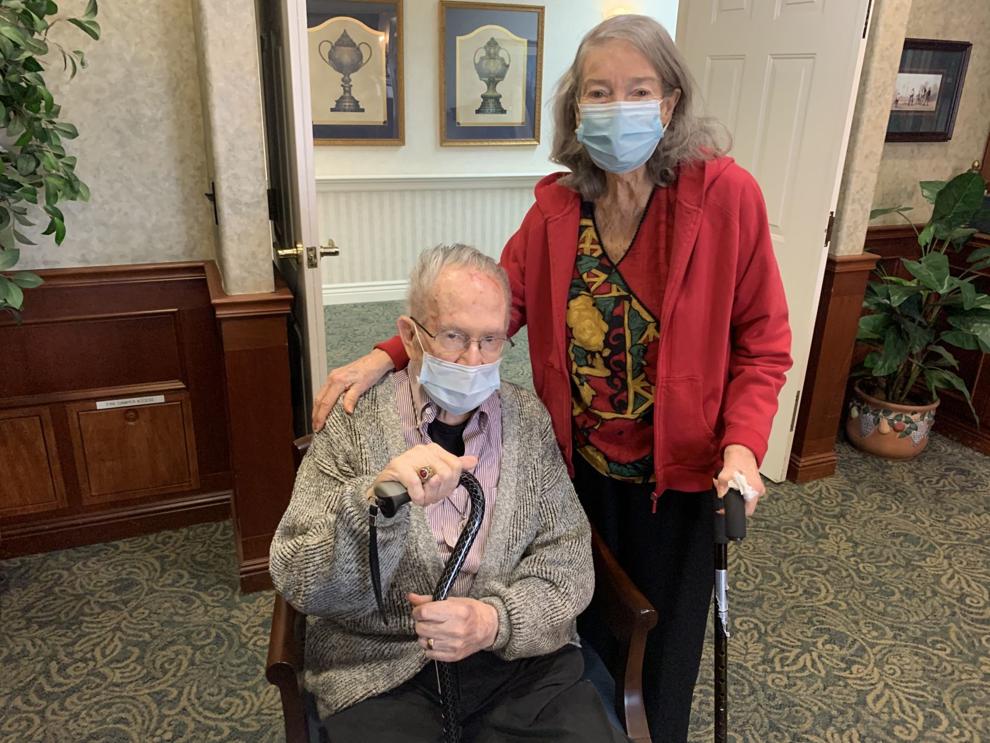 Napa seniors during COVID-19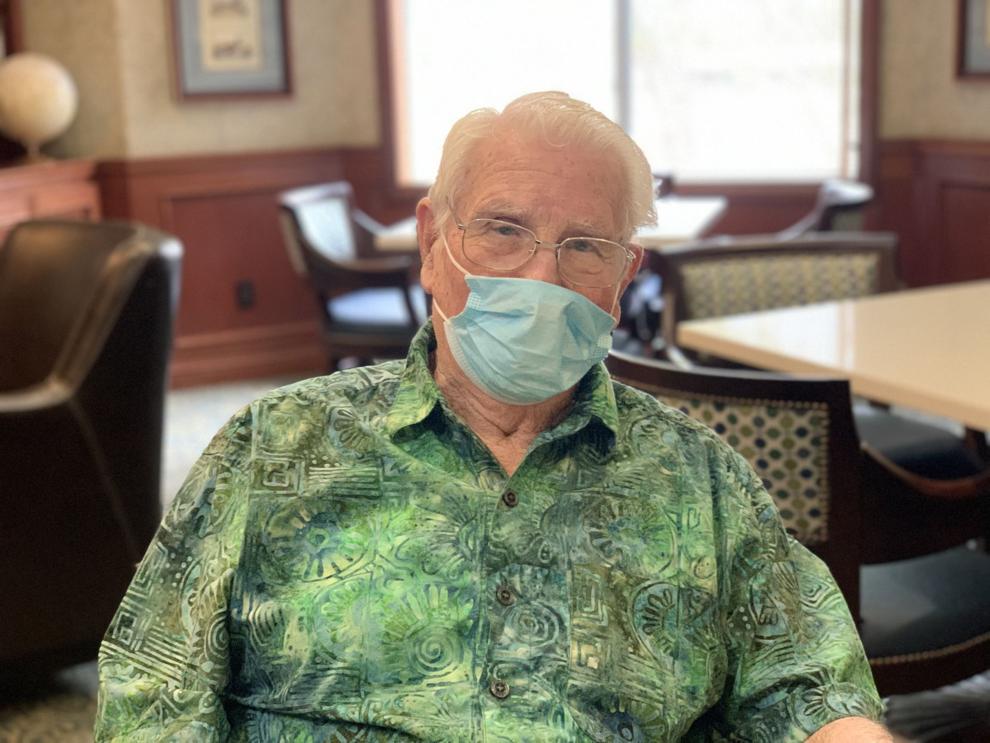 Paul Oseso, GM of Aegis Napa.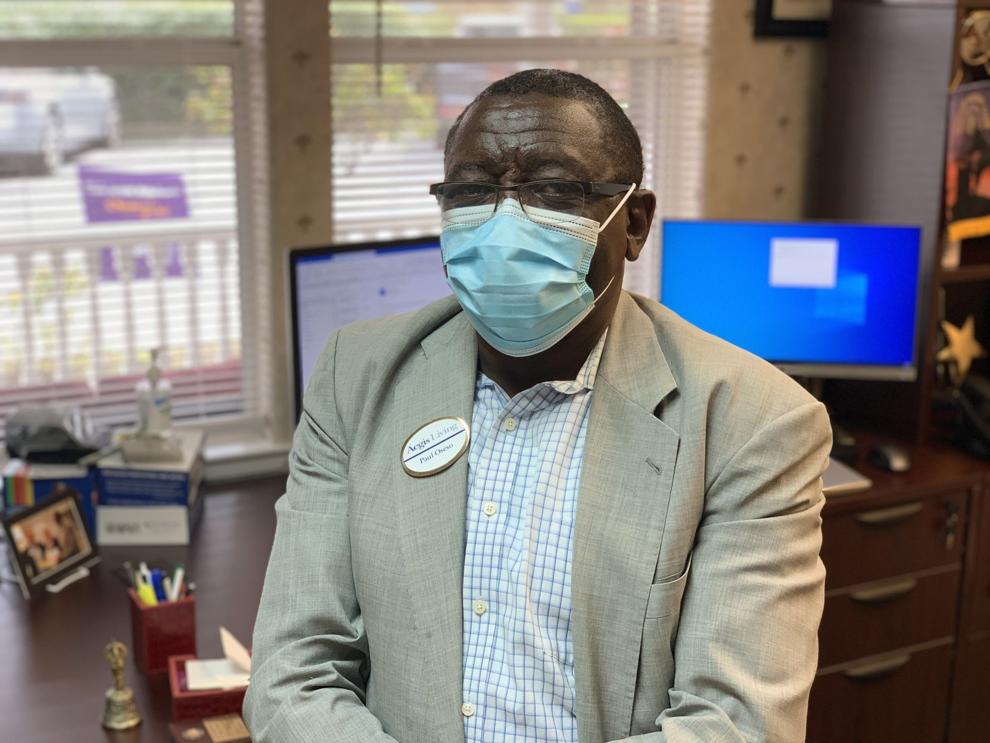 Napan Joe Wolosz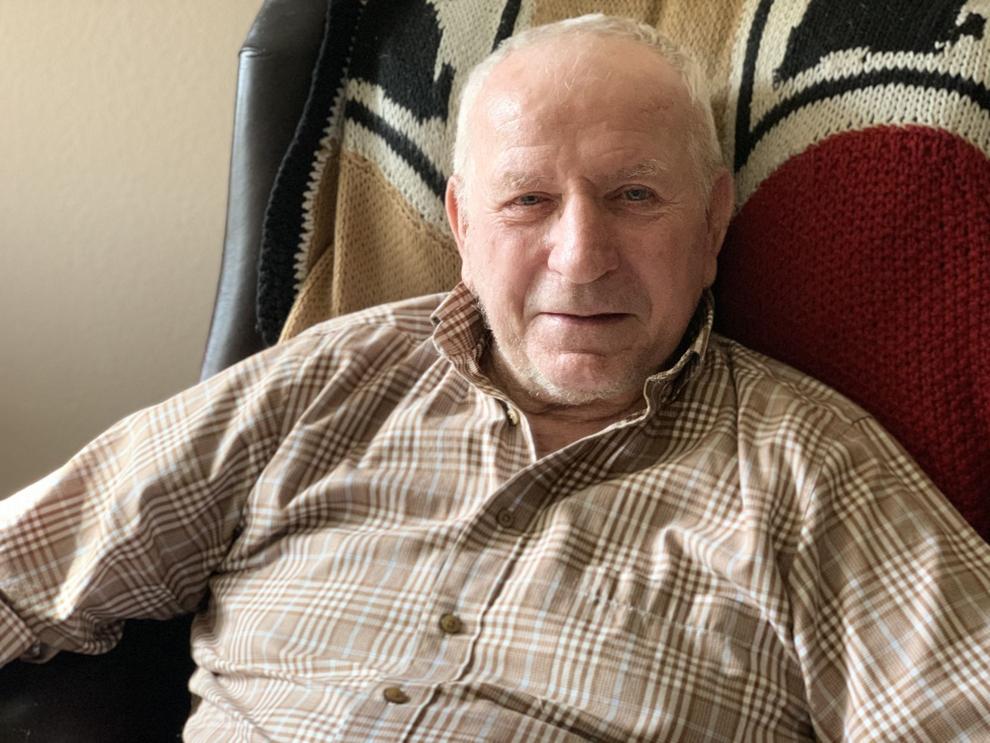 Catch up on Napa County's top news stories